Source:
Hawks Cafe; Captain Sherlock; Abel Danger
June 24, 2010
Dear Lord Pearson:
Crown Agents pedophile supply chain extorts G20, BP
Hawks CAFE asks you to investigate Crown Agents' ('Dope Inc.') use of a pedophile-sex and snuff-film supply chain, allegedly built in a racketeering partnership with USAID and the DLA Piper law firm to entrap and extort concessions from victims including G20 leaders and the directors of BP.
http://www.crownagentsusa.com/CA-USA-people.aspx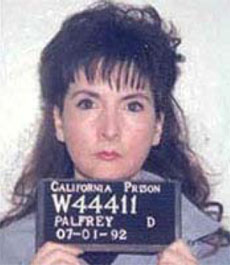 Our KSM agents have evidence that Crown Agents and some of the individuals pictured above used a pedophile and snuff-film supply chain to extort leaders of defence and international development projects into building what Osama bin Laden described as
".. three independent financial networks to move al-Qaeda assets around the world and all the resources of the British and Americans cannot stop us".
"Ottawa is granting formal diplomatic immunity to the extensive foreign entourages who will take part in the G20 summit in Toronto in June. That means hundreds, if not thousands, of government aides and advisers, as well as their spouses, can enter Canada without having their bags checked. They can't be arrested or detained and there are no restrictions on the papers and documents they bring with them. Experts accompanying the delegations have also been granted many of the same benefits. The immunity is good from now until July 4, and covers travel to preparatory G20 meetings in Calgary in May, says a government notice in the Canada Gazette posted on Wednesday. Federal organizers don't yet know exactly how many people to expect for the June 26-27 summit in Toronto. Delegations can range anywhere from 10 people to well over 100. Granting such privileges to diplomats is standard procedure, but hasn't always worked out well."
"Catherine Fontaine Director, Supply Chain Services United States Catherine Fontaine is the Director for Supply Chain Services and has responsibility for Crown Agents USA's supply chain services worldwide. Her portfolio includes projects such as Indoor Residual Spray (IRS), Supply Chain Management Services (SCMS), and several Millennium Challenge Corporation (MCC) Procurement Agent and Procurement Advisor projects including Morocco and Tanzania. Ms. Fontaine has 25 years of contracts and procurement experience in both the US federal and international development markets, working for private sector companies covering a wide span of civil, defence and international development projects. Ms. Fontaine has a solid grasp of diverse donor, client cultures and operational objectives including those of USAID and MCC and maintains a strong command of Federal Acquisition Regulations (FAR), World Bank and MCC procurement regulations. She previously worked for Development Alternatives, Inc. (DAI), and Northrop Grumman (formerly PRC Inc.). Ms. Fontaine is a member in National Contract Management Association (NCMA)."
"Our Work with USAID As an implementing partner of the U.S. Agency for International Development (USAID) Crown Agents specialize in supply chain management, laboratory strengthening, small scale infrastructure renovation/construction and public financial management reform (including procurement, revenue, customs and tax reform) .. Supply Chain Management System (SCMS), Worldwide, 2005-2013. Crown Agents USA (CA-USA) is the lead subcontractor in the Partnership for Supply Chain Management. This five-year initiative is designed to support the President's Emergency Plan for AIDS Relief (PEPFAR) goal of treating two million people living with AIDS. For SCMS, CA-USA provides procurement services for non-pharmaceutical products, as well as management and technical assistance in capacity building and training. CA-USA manages and leads technical assistance efforts in three SCMS field offices (Botswana, Namibia and Rwanda."
March 10, 2005 Press Office: 202-712-4320 Public Information: 202-712-4810
www.usaid.gov Contact: USAID Press Office The U.S. Agency for International Development (USAID) in Kosovo and the National Center for State Courts (NCSC) are working with a U.S. based private law firm to strengthen rule of law in Kosovo. Piper Rudnick Gray Cary (DLA Piper), a large global law firm, will work with NCSC and the Department of Justice with U.N. Mission in Kosovo (UNMIK DOJ) in the development of the justice system in Kosovo. Launched in February 2005, this undertaking will include drafting new laws, revising existing legislation, and training primarily as relating to criminal law and criminal procedure. These efforts will be carried out in cooperation with the UNMIK DOJ and with other international and local institutions working on judicial transition in Kosovo in order to ensure greater synergies between programs .. DLA Piper's contributions will be made through its non-profit affiliate, New Perimeter, through which the firm will donate approximately 4,000 attorney hours in 2005. "This specific partnership, a donation by a private law firm brings needed expertise to Kosovo" said Ken Yamashita, USAID/Kosovo Mission Director. "NCSC's Justice System Reform Activity in Kosovo is very broad project," commented Dan Deja, the project's Chief of Party, "the added resources and expertise that DLA Piper bring to our efforts will significantly enhance our ability to achieve our goals. This is a great opportunity for the citizens of Kosovo.""
"Fueled by the Internet, child pornography has become a multibillion dollar industry. The horrific effects worldwide can only be defeated by political cooperation and financial muscle. The Financial Coalition Against Child Pornography was formed with that mission in mind. Sixteen prominent global financial institutions have joined with the National Center for Missing & Exploited Children and the International Centre for Missing & Exploited Children to put an end to child pornography. The Coalition aims to stop the flow of money that makes the industry so lucrative. DLA Piper is providing worldwide legal expertise. DLA Piper attorneys are conducting research and will assist in the creation and enforcement of laws in nations around the globe to protect children against pornography and abuse. Carlos Ortiz heads the firm's efforts. Carlos Ortiz heads the firm's efforts. At the United States Attorney's Office for the District of New Jersey, he led a global financial investigation that resulted in the breakup of an Internet-based network of money-laundering and child pornography rings."
http://www.dlapiper.com/files/upload/Diversity_Works_Fall06.pdf
"President George W. Bush nominated Tobias to be the first United States Global AIDS Coordinator on July 2, 2003. He was confirmed by the U.S. Senate on October 3, 2003, and sworn in on October 6, 2003. As AIDS Coordinator, Tobias was charged with distributing the $15 billion allocated to the President's Emergency Plan for AIDS Relief (PEPFAR). In 2006, he became the first United States Director of Foreign Assistance, and served concurrently as the Administrator of the U.S. Agency for International Development (USAID). Tobias was confirmed to the position as Administrator of USAID by the U.S. Senate on March 29, 2006, and was sworn in on March 31, 2006. In these positions, Tobias was responsible for overseeing all foreign assistance activities of the U.S. Government. In addition to his direct responsibilities for USAID, Tobias was charged with directing the transformation of the U.S. government's approach to foreign assistance. As Director of Foreign Assistance, Tobias was responsible for providing strategic direction and guidance to all other foreign assistance programs delivered through the various agencies and entities of the U.S. Government, including the Millennium Challenge Corporation and the Office of the U.S. Global AIDS Coordinator. He reported directly to Secretary of State Condoleezza Rice and held the rank of Deputy Secretary of State. Tobias resigned on April 27, 2007. He is currently a member of the board of director of the Overseas Private Investment Corporation. On April 26, 2007, Tobias was questioned by Federal investigators, regarding any services he received from the escort service owned by Deborah Jeane Palfrey, who has been charged with prostitution-related racketeering. When reached by ABC News on April 26, Tobias said he had several times called the "Pamela Martin and Associates" escort service "to have gals come over to the condo to give me a massage." Tobias, who is married, said there had been "no sex," and that recently he had been using another service "with Central Americans" to provide his "massages." The next day, April 27, 2007, Tobias resigned from his U. S. State Department position as Director of US Foreign Assistance and as Administrator of the United States Agency for International Development (USAID). A State Department press release said only he was leaving for "personal reasons""
"In October 2006, United States Postal Inspection Service agents posed as a couple who were interested in buying Palfrey's home as a means of accessing her property without a warrant. Agents froze bank accounts worth over US$500,000, seizing papers relating to money laundering and prostitution charges. According to the government's criminal charges, Palfrey's service recruited escorts using The Diamondback, an independent University of Maryland student newspaper, and the Washington City Paper. Her escorts charged as much as $300 per hour. Many have had professional careers. Palfrey continued to reside in California, and cleared some US$2 million over 13 years in operation .. The scandal led to the resignation of Ambassador Randall L. Tobias from his State Department position and as the Administrator of the U.S. Agency for International Development. Also named as a regular client was columnist and military strategist Harlan Ullman, creator of the concept of "shock and awe", of the Center for Strategic and International Studies and the Washington Times .. In early 2007, Palfrey reacted to the suicide by hanging of Brandy Britton, one of her former escort service employees, by saying, "I guess I'm made of something that Brandy Britton wasn't made of" .. Lieutenant Commander Rebecca C. Dickinson was one of the thirteen former escorts who testified at Palfrey's trial. Thirteen former escorts and three former clients testified at her trial. The witnesses were compelled to testify, after being granted immunity from prosecution. On April 15, 2008, a jury found Palfrey guilty of money laundering, using the mail for illegal purposes and racketeering."
"Crown Agents is exactly what its name implies, an agent of Her Majesty the Queen. It was founded in 1833 as Crown Agents for the Colonies, and historically played a vital role in the creation and management of what British historians call the Third Empire .. Crown Agents printed the stamps and banknotes of the colonies; provided technical, engineering, and financial services; served as private bankers to the colonial monetary authorities, government officials, and heads of state; served as arms procurers, quartermasters, and paymasters for the colonial armies .. Her Majesty's Murder, Inc. .. Crown Agents' range of ``services''--arms procurement, border controls, offshore banking--also nicely fit the ``administrative requirements'' of the world's organized crime cartels .. review of some of the more sordid aspects of the recent history of Crown Agents, suggests that the firm has been at the center of the British Crown's highly sensitive patronage of global organized crime--what EIR long ago dubbed Dope, Inc."
Please browse the links and do what is right.
http://www.hawkscafe.com/107.html
http://www.abeldanger.net/

http://www.captainsherlock
.com/