Source:
Hawks Cafe
;
Captain Sherlock
; Abel Danger
August 26, 2010
Dear Lord Pearson and Mr. Farage:
Crown Sisters Emerson Plumbers in BP bordereau fraud
Hawks CAFE is asking UKIP to investigate Crown Agents Sisters' Theresa Yeuk-Si Tang (Mrs. Emerson) and her colleagues for allegedly using City & Guilds' Plumbers to sabotage the blow out preventer of the Deepwater Horizon drilling rig, thereby supporting a fraudulent bordereau claim on BP re-insurers after the rig was sunk on April 22, 2010
Our KSM agents have evidence that Crown Agents
Sisters
' led by Theresa Yeuk-Si Tang and her extorted (?) husband David Emerson, directed City & Guilds including Plumbers, Insurers and Information Technologists to adjust the BP and Transocean bordereaux in preparation for the sinking of the Deepwater Horizon in April 2010.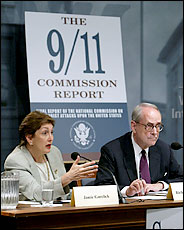 Our KSM agents have evidence that Crown Agents
Sisters
' led by Mrs. Emerson and Jamie Gorelick, a former director of Schlumberger which had a controlling stake in Transocean, used MindBox loan management and automated debt recovery to file fraudulent man-in-the-middle bordereaux claims on BP / Transocean re-insurers at Lloyd's of London.
"Rig firm's $270m profit from deadly spill May 9, 2010, The Times (One of the UK's leading newspapers) The owner of the oil rig that exploded in the Gulf of Mexico, killing 11 people and causing a giant slick, has made a $270 million profit from insurance payouts for the disaster. The revelation by Transocean, the world's biggest offshore driller, will add to the political storm over the disaster. The company was hired by BP to drill the well. The 'accounting gain' arose because the $560 million insurance policy Transocean took out on its Deepwater Horizon rig was greater than the value of the rig itself. Transocean has already received a cash payment of $401 million with the rest due in the next few weeks. The windfall, revealed in a conference call with analysts, will more than cover the $200 million that Transocean expects to pay to survivors and their families and for higher insurance costs. The total cost of the clean-up and compensation could reach $30 billion, according to some estimates. Transocean said that virtually all of that must be covered by BP and two smaller partners, Anadarko Petroleum and Mitsui of Japan."
"Telegraph Oil spill: safety valve was wrongly plumbed on rig, says BP executive Published: 25 Aug 2010 Harry Thierens, BP's vice president for drilling and completions, told a US political hearing that the blowout preventer was connected to a test pipe, rather than the correct one. "It would mean that the pipe rams could not be closed," Mr Thierens said in evidence to a federal panel on Wednesday. "I was frankly astonished that this could have happened." BP's contractor Transocean owned and operated the blowout preventer and rig that sank on April 20, causing the deaths of 11 men and triggering the worst offshore oil leak in history. BP owned the well and was ultimately responsible for all drilling operations."
"BP ordered the owner of the Deepwater Horizon rig, whose explosion led to the worst environmental disaster in US history, to overhaul a crucial piece of the rig's safety equipment in China, the Observer has learnt. The blow-out preventer – the last line of defence against an out-of-control well – subsequently failed to activate and is at the centre of investigations into what caused the disaster."
"David [Emerson] is married to Theresa Yeuk-Si Tang. Theresa came to Canada from Hong Kong in 1972 and worked for 15 years in the financial services industry." .. "In 1975, after working as a researcher for the Economic Council of Canada, [David] Emerson moved to British Columbia and joined the public service. In 1984, he became Deputy Minister of Finance. In 1986, Emerson was appointed President and Chief Executive Officer of the Western and Pacific Bank of Canada. He transformed it into the Western Bank of Canada- the only regional bank to survive and prosper. Four years later, he returned as Deputy Minister of Finance and was quickly promoted to Deputy Minister to the Premier and President of the British Columbia Trade Development Corporation. From 1992 to 1997, Emerson was President and Chief Executive Officer of the newly created Vancouver International Airport Authority. In 1998, Emerson was appointed President and Chief Executive Officer of Canfor Corporation, a leading integrated forest products company and Canada's largest producer of softwood lumber [Bordereau fraud after arson fires in Prince George] In 2008, Emerson joined private equity firm CAI Capital Management as a senior advisor. Emerson's directorships included: Terasen Inc; Royal & Sun Alliance Insurance Company of Canada [which he and Theresa Yeuk-Si Tang allegedly 'ambushed' with a bordereau fraud following the 'double-occurrence' demolition of the WTC Twin Towers on 9/11]; Vice-Chairman of the Canadian Council of Chief Executives; Chair, British Columbia Ferry Services Inc. [Bordereau fraud when Queen of the North sank after ramming Gil Island at full speed]; and Chairman and Director of Genus Resource Management Technologies Inc."
"Theresa Yeuk-Si Tang BEIJING – China's media are hailing David Emerson as the potential savior of Canada-China relations. The new Canadian foreign minister, they say, is a "son-in-law of China" who understands this country better than any of his cabinet colleagues. Mr. Emerson is called a "son-in-law of China" because his wife, Theresa Yeuk-Si Tang, was born in Hong Kong. The Chinese media are all in a flutter about it. They say the new foreign minister even has a Chinese name – Ai Minxin, which can be loosely translated as "trusted by the people." An article in the Global Times, a popular state-owned tabloid in Beijing, praises Emerson for his "close relations" with ethnic Chinese in Vancouver. "Due to his many communications with the Chinese government, Emerson is recognized as a Chinese expert," the newspaper said.
"Analysts think that Emerson's appointment as foreign minister might bring an improvement in relations between Canada and China," the Global Times added."
We name below some of the Crown Agents' City & Guilds Livery Companies which we have associated with the Sisters' alleged use of bordereaux instruments to support sextortion – sexual extortion – and man-in-the-middle attacks on targets such as BP.
Plumbers
(Allegedly re-plumbed BP blow out preventer in China for DH bordereau)
Insurers
(RSA Alliance victim of WTC#1, 2 and 7 Lloyd's Oracle bordereaux frauds)
Information Technologists
(GCHQ CRYPTOcard, Mobile phone, Sim Cards Serco RCA)
Fuellers
(Diesel in WTC7, Murder of Carlton Bartels, founder of CO2e.com)
Butchers
(Gareth Williams dismembered per M.O. of Sextortionists at B.C. pig farm)
Haberdashers (Paisley pattern stranglers' scarf at United 93 crime scene, poss GW)
Stationers and Newspapermakers
(Copyright ITV/DVD snuff film, designer sport bag)
International Bankers
(Mortgage bordereaux on GW crime scene house)
Launderers
(Collected evidence pig farm DNA and QRS11/Smacsonic on 9/11)
Security Professionals
(Amec Pentagon, ADT WTC and Logan Airport on 9/11)
Air Pilots and Air Navigators
(Synchronized attacks with Femme Comp C4)
World Traders
(Event arbitrage in London, Naked shorting DJIA in Chicago on 9/11)
Armourers and Brasiers
(Molten metal incendiary demolition of WTC#7)
Gardeners
(Sextortion – By the sweat of thy brow thow shalt eate thy bread)
Apothecaries
(Production of Bodkin heroin – Dope – near Calvi Blackfriars Bridge)
"Crown Agents is exactly what its name implies, an agent of Her Majesty the Queen. It was founded in 1833 as Crown Agents for the Colonies, and historically played a vital role in the creation and management of what British historians call the Third Empire .. Crown Agents printed the stamps and banknotes of the colonies; provided technical, engineering, and financial services; served as private bankers to the colonial monetary authorities, government officials, and heads of state; served as arms procurers, quartermasters, and paymasters for the colonial armies .. Her Majesty's Murder, Inc. .. Crown Agents' range of ``services''--arms procurement, border controls, offshore banking--also nicely fit the ``administrative requirements'' of the world's organized crime cartels .. review of some of the more sordid aspects of the recent history of Crown Agents, suggests that the firm has been at the center of the British Crown's highly sensitive patronage of global organized crime--what EIR long ago dubbed Dope, Inc."
Please browse the links and do what is right.
http://www.hawkscafe.com/107.html
http://www.abeldanger.net/
http://www.captainsherlock.com/
Notes:
"In
cryptography
(Man in the Middle - MITM) is a form of active
eavesdropping
in which the attacker makes independent connections with the victims and relays messages between them, making them believe that they are talking directly to each other over a private connection, when in fact the entire conversation is controlled by the attacker"
"1. Eliza Manningham-Buller [Oracle-MI5-CIA Serco, Promis, K-Branch, IRA, Pan Am 103, NetJets 9/12, Amec 7/7, RAF Brize Norton, Anna Chapman Sextortionist, Rendition, Waterboarding, Daughter of Reginald Manningham-Buller who allegedly 'laundered' Bodkin's Dope Inc. case] 2. Jamie Gorelick [Oracle-Fannie Mae, David Emerson, MindBox, DOJ Pride, Vince Foster, Waco, Promis, 9/11 Wall, Schlumberger, Transocean, BP Cancelled Cement Job, Sabotage] 3. Samantha Cameron [Oracle-Menzies Aviation and Distribution, Smythson Stationery, Boston Brakes, Princess Di, wife of Jardine Jump-Ship Dave Cameron, great grandfather was chairman of Reuters] 4. Hillary Clinton [Oracle USAID-SBA liquidations, Crown Agents Gyroscope QRS11 Patent on NetJets Boeing and Gulfstream V on 9/11] 5. Cherie Blair [Oracle-LSE For You, Matrix Terrorists, Law of the European Union, European Convention on Human Rights] 6. Michelle Obama [Oracle- AT&T CIA Henry Bienen, Princeton, Sidley Austin, Union Carbide Bhopal] 7. Miriam Clegg [Oracle DLA Piper head of international [EU/FCC] trade law practice, clients include Standard Chartered Bank, wife of Lord President of the Council Nick Clegg, worked with late Robin Cook on passports for 'al-Qaeda' illegals, BBC Royal Charter, exclusive alliance in corporate finance, tax, ICT, telecommunications, public private partnerships, infrastructure, energy and aviation with Nairobi law firm, Iseme Kamau & Maema Advocates] 8. Bernardine Dohrn [Oracle-Northwestern University, Unabomb, Weather Underground Rwanda Genocide, Torture Paradigm and Practice] 9. Mary Harron [Oracle-Netflix DVD American Psycho, Weather Underground, Bondage S&M, SCUM, Former girlfriend of Tony Blair at Oxford University] 10. Charlotte Bryan [Oracle-Serco FAA Contract Towers FC-KU crime scenes of 9/11] 11. Lucy Adams [Oracle-Serco BBC snuff film sites 9/11, 7/7] 12. Kristine Marcy [Oracle-Serco, Promis, SBA DOJ Pride USIS DNS, ICE, U.S. Marshals, Reduction in Recruitment (RIR) for illegals in preparation for 9/11, Obama CUKC Passport JPATS Femme Comp Inc Unabombs 'Mindless breathers - Useless Breeders' comment] 13. Vicky Huhne [nee Pryce, UK Government Economic Service, Greek, LSE Fabian, KPMG tax shelter, Exxon Valdez, Military Bank, Williams & Glyn's Bank, Royal Bank of Scotland, Department for Trade and Industry, FTI, married to, but cuckolded by
Chris Huhne
Secretary of State for Energy and Climate Change
for the bisexual Carina Trimngham] 14. Alison Woodhams BBC Group Financial Controller since 2001. AT & T Istel to 1994 Finance and Business Services Director. BBC World Service broadcasts in 43 languages including English, Arabic, Cantonese, Croatian, Czech, French, Kazakh, Mandarin, Polish, Romanian, Russian, Serbian, Spanish, Ukrainian, and Vietnamese 15. Baroness Sue Garden Volunteer Citizens' Advice Bureaux, welfare counsellor, military caseworker, City & Guilds work on vocational qualifications [Laundry Technology] from 1988 - 2000, advisory role until 2008, member World Traders' Livery Company since 2000, Master 2008-09, spokesperson in Lords for Children, Schools and Families. 16. Paule Gauthier, Chair of SIRC from 1996 to 2005 through period when Piggy's Palace – a Crown-registered pig farm – served in sextortion of RCMP and CSIS counter-intelligence in the run up to the 9/11 attacks on America. 17. Lynne Ann Cheney. Acted as or extorted the man-in-the middle in PEOC on 9/11; Lockheed director 1994 to 2001, Sisters novel alleged to portray rape and or graphic depictions of lesbian sex."