Source:
Hawks Cafe
;
Captain Sherlock
; Abel Danger
September 22, 2010
Dear Lord Pearson and Mr. Farage:
Crown Sister Desmarais / Metronet / Vatican / Pink Bag Pedophiles
Hawks CAFE is asking UKIP to investigate Crown Agents
Sisters
' France Desmarais and her colleagues in re the apparent use of Metronet devices to track the late MI-6 operative Gareth Williams' investigations into City & Guilds drug trafficking, Vatican bank money laundering and the pink-bag pedophile trade.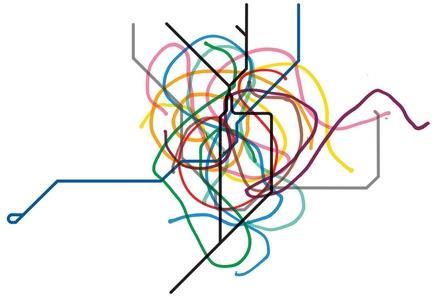 Our KSM agents have evidence that Crown Agents'
Sisters
led by France Chretien and Cressida Dick (see notes), gave City & Guilds' '
ghosts
' access to the Metronet CCTVs, Smythson ePassports and Traka devices allegedly used to abduct Madeleine McCann, kill Jean Paul Menendes and shadow Gareth Williams until he breathed his last breath.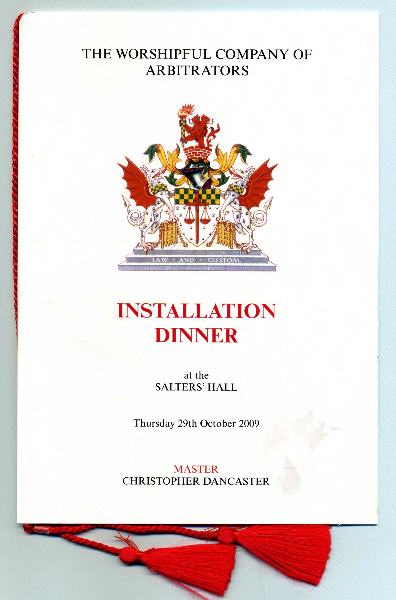 KSM also has evidence that Gareth Williams was murdered after a Crown Agents'
Sister
in Metronet discovered the code breaker had set up a man-in-the-middle position between the City & Guilds' Security Professionals, Arbitrators and International Bankers.
"[Evidence Crown Agents Sisters have state-of-the-art tracking systems embedded with man-in-the-middle position used by unwitting victims] Latest theory about the death of Gareth Williams is preposterous, say security experts By Jack Bremer LAST UPDATED 7:43 AM, SEPTEMBER 20, 2010 National security experts reached by The First Post last night have reacted with a mixture of astonishment, ridicule and suspicion to the idea that Gareth Williams, the MI6 agent found dead in a London flat last month, padlocked himself in a zip-up holdall in search of a sexual thrill and then suffocated because he couldn't get out again .. According to the Sunday Times' source, police recently invited an escapologist to show them whether it was possible to lock oneself in a holdall and get out again. The escapologist duly climbed into the bag, padlocked it from the inside and then unzipped it using a sharp-tipped pen. Convinced by this - and without addressing whether a 31-year-old codebreaker would necessarily have the skills honed over the years by a seasoned escapologist - the police were apparently persuaded that Williams must have got into the bag and then suffocated in the August heat before he could release himself .. According to The First Post's security sources, there are good reasons why government agencies might want this investigation to "go away". These include the possibility that what Williams was working on - and what might have led to his murder - is simply too sensitive to be allowed to go public .. Another source was puzzled by the differing messages being leaked - mainly to the Sunday Times - by those claiming to be close to the investigation. "One minute we're looking for a suspicious couple of Mediterranean appearance, the next we're being told he could have been poisoned by polonium-210 like Alexander Litvinenko - now we're expected to believe that he locked himself in a suitcase." The facts are that Gareth Williams was a GCHQ codebreaker on secondment to MI6, where his work made him privy to highly classified anti-terrorism material. On August 23, at least a week after he had last been seen, his body was found in a North Face holdall in the bath at his top-floor apartment in Pimlico, a short walk from MI6 headquarters .. As Crispin Black wrote for The First Post a week ago, the discovery of Gareth Williams's corpse bore all the hallmarks of a murder by someone who had killed before. The perpetrator had prepared the victim for transport, put the bag in the bath where any final traces of the crime could most easily be washed away, and was then presumably interrupted before being able to remove the body for disposal .. With severe decomposition it is very difficult to find out how someone died when they died where they died. But we must assume the worst several months ago he was abducted by people of Mediterranean appearance tortured for information, and murdered. The body then being returned to the flat in the holdall, which by its size probably has wheels. How did they manage to lose this man for several months? The americans thought he was back in england, MI fuckup thought he was either still in american or on holiday somewhere. Obviously the Met are baffled by all this, fetch Sherlock and Doctor Watson"
"[Evidence Crown Agents Sisters have access through France and Andre Desmarais to state-of-the-art Bombardier tracking systems embedded with man-in-the-middle positions in Metronet] André Desmarais, OC, OQ (born October 26, 1956, in Ottawa, Ontario) is a Canadian businessman, whose hometown is Montreal, Canada. He is one of two sons of Paul Desmarais, Sr. He is currently the president and co-chief executive officer of his father's founding company the Power Corporation, based in Montreal, Canada .. He is married to France Chrétien Desmarais, the daughter of former Prime Minister of Canada Jean Chrétien." .. "Prior to joining Power in 1981, Mr. Desmarais was ... a Special Assistant to the Minister of Justice of Canada and an institutional investment counselor at Richardson Greenshields Securities Ltd .. has been Co-Chairman of Power Financial Corp. since May 2008 .. served as Vice Chairman of Groupe Bruxelles Lambert S.A. .. has been Director of Great-West Lifeco Inc. and Great-West Life Assurance Company since April 22, 1992 .. has been Director of Pargesa Holding S.A. since 1996 .. served as Director of Groupe Bruxelles Lambert SA since May 1990 .. served as Member of the Supervisory Board of Bertelsmann AG until April 7, 2006 .. served as a Director of Seagram Co. Ltd. since 1997 and

served as Director of Bombardier Inc., until 2004 [Ergo responsible for man-in-the-middle C4ISR devices in Metronet

]. He served as Director of Vivendi. Mr. Desmarais is an Honorary Chairman .. of the Canada China Business Council from 1992 to 2002 and is a member of several China-based organizations. He is a member of the Chief Executive's Council of International Advisers of The Government of the Hong Kong Special Administrative Region and member of the CITIC International Advisory Council. Mr. Robert serves as Member of Canadian Executive, United States Executive, Canadian Investment and Credit, United States Investment and Credit and Corporate Management Committees."
"[Evidence Crown Agents Sisters used the Worshipful Company of Arbitrators to corrupt the Metronet labour force] The Department paid little heed to the recommendation from the National Audit Office in 2004 that it should avoid a complete 'hands-off' approach to oversight. The Department relied on London Underground, TfL and the PPP Arbiter to scrutinise performance of the PPP contract, and assumed Metronet's shareholders and lenders would press for robust governance, strong cost control and effective management of the supply chain.

As the problems with Metronet began to emerge, the Department also relied on informal briefings from the Arbiter.

The Department saw its role as to check that all parties played their parts as well as possible. It talked to TfL and London Underground to understand what choices were open to the parties to the contract, who had quite differing views about what they were trying to achieve. The Department told us it had declined a briefing from Metronet's Chief Executive, on the grounds that the Department was not a party to the contract and was not responsible for taking corrective action."
"[Evidence Crown Agents' Sisters infiltrated City & Guild 'ghost' SWAT teams into Metronet and sabotaged the entire project through bombing of 7/7] Revealed: Metronet's ?144,000 a year labourers Andrew Gilligan 18.03.08 The astonishing pay rates charged by Metronet for its workers can be revealed today. Documents leaked to the Evening Standard show that a night track operative, the lowest grade of manual labourer, attracts a minimum rate of ?48.10 an hour, or ?87,000 a year without overtime. More skilled labourers, such as signal technicians, cost up to ?79.19 an hour, or ?144,000 a year, based on a 35-hour week, although not all of this is passed on to the individual employee .. Last week, the Standard revealed police were investigating allegations of corruption involving contracts worth ?850,000. Further documents and whistleblower testimony, obtained as part of a two month investigation into Metronet, show a pattern of systematic expense and inefficiency at the company. We can reveal: . How Metronet's station refurbishment programme was marred by incompetence, failures and chaos. . One Metronet project team held routine staff meetings during working hours on a hired Thames pleasure boat, complete with a free bar paid for by the Public Private Partnership contract. . Metronet managers treated themselves, contractors and staff to hospitality at Premiership football matches in London. . Metronet charged nearly ?25,000 to provide two parking spaces at a suburban station. . London Underground's managing director accused Metronet and other contractors of "plundering" the network .. Tony Travers of the London School of Economics said: "By the end of next year, ?10billion will have been spent on the PPP, overwhelmingly from the public purse, and what the hell can we see for it - a few tiles at stations, a bit of re-railing. It's a terrible catalogue of failure." .. When the project was finally finished in June 2006 - six weeks late and after missing two deadlines for reopening - a report found the "completed" station had 346 electrical faults, 214 faulty fixtures and fittings, 125 communications faults and 41 fire alarm faults, a total of 759 faults. The report said there were "gaps in the floor", "foul sewerage odours" and "exposed electrical cables with conductors showing". The new CCTV cameras on the platforms were not fitted properly, so they shook every time a train arrived, making the pictures unwatchable. Despite this, Metronet managers arranged a "celebratory drink and dinner" on 29 June 2006 to "celebrate our success" in a private room at the Lord Raglan, a pub in the City, paid for at the company's expense. Invitations to the event went to 78 people. The Standard has also learned that during the summer of 2006, routine work meetings of the Bond Street station modernisation team were held on a hired Thames pleasure cruiser with a complimentary bar. The vessel left from pier at 1pm and sailed up and down the river until the managers had concluded their business, or until it was time to go home. "It was just sheer, naked greed," said one London Underground source. "The contracts gave them the opportunity to screw us and they took it to the maximum.""
[Evidence Crown Agents' Sisters infiltrated City & Guilds 'ghosts' into Vatican Bank and alleged money laundering associate JP Morgan while using the BBC World Service Trust to spin the pedophile propaganda as news...



...] BBC 21 September 2010 Last updated at 12:49 ET The head of the Vatican Bank, Ettore Gotti Tedeschi, is under investigation as part of a money-laundering inquiry, police sources say. Prosecutors also seized 23m euros ($30m; ?19m) from the bank's accounts with another smaller institution. The inquiry was launched after two suspicious transactions were reported to tax police in Rome .. The Vatican Bank, known officially as the Institute for Religious Works (IOR), was created during World War II to administer accounts held by religious orders, cardinals, bishops and priests .. Vatican Bank Set up by Pope Pius XII in 1942 Based in Vatican City, has no other branches, operates as offshore institution outside EU rules Headed by professional banker overseen by commission of cardinals. No shareholders, no policy-making functions All profits set aside for charitable or religious works The BBC's David Willey in Rome says the Bank of Italy's financial intelligence unit tipped off Italy's tax police last week, after two suspicious transactions were reported between the Vatican Bank and two different Italian banks. The tax police seized 23m euros that the Vatican Bank had tried to transfer from a small Italian bank called Credito Artigianato. Some 20m euros was destined for JP Morgan in Frankfurt, with the remainder going to another Italian bank, Banca del Fucino .. Mr Gotti Tedeschi, who is an expert on financial ethics, has been in charge of the bank for a year. He was formerly head of Spanish bank Santander [wind farm client of Miriam Clegg law firm DLA Piper]'s Italian operations. The Vatican Bank was last mired in scandal in 1982 when its governor Archbishop Paul Marcinkus was indicted over his involvement with the collapse of what was then Italy's largest private bank, Banco Ambrosiano. Although he was never arrested, the fallout from that scandal took a darker turn when two of its top executives, one of them its chairman, Roberto Calvi, were murdered. Calvi, known as God's Banker because of his close ties to the Vatican, was found hanged under Blackfriars Bridge in London."
"[Evidence Crown Agents' Sisters have infiltrated City & Guilds 'ghosts' into a Metronet money laundering network set up with patented Funds Transfer System (FTS) methodology and smart cards] (NEW YORK) August 15, 2005 - DLA Piper Rudnick Gray Cary US LLP closed a $335 million initial public offering for Net 1 UEPS Technologies, Inc. on August 8. In connection with the offering, Net 1's shares were listed on NASDAQ under the symbol "UEPS." Morgan Stanley and JP Morgan acted as joint book-running managers of the offering .. Net1 U.E.P.S. The Universal Electronic Payment System (U.E.P.S.) makes use of the Net1 patented Funds Transfer System (FTS) methodology and through secure smart cards operating in real-time but offline it provides a fully integrated payment, switching and settlement solution suitable for multiple applications and services for un-banked and under-banked populations. Its offline capability allows card holders to transact with other users at any time in even the remotest of areas where traditional payment systems offered by major banking institutions have limited penetration or are unavailable due to no, or limited branch, ATM, POS and communications infrastructure. All transactions managed through the U.E.P.S. occur between two cards at a Point-Of-Sale (POS) rather than through a host mainframe (as with traditional banking and payment systems). All relevant information needed to perform financial transactions is held on the smart cards, including details about the funds available to the transacting card holder. As a result, the transfer of value between cards can take place without communication to an online host mainframe since validations, audit trails, encryption, decryption and authorization all take place between the cards themselves. Key Features AFFORDABILITY: Most transaction costs are borne by organizations making use of the channel, also there are minimal monthly fixed fees payable by cardholders. SECURITY: The card serves as a substitute for cash, but provides for loss tolerance which protects the card holder in the event of lost or stolen cards. SIMPLICITY: A biometric fingerprint identification system is used by the cardholder to access the card and perform transactions .. Merchants and Financial Service Providers: The system decreases the amount of cash that merchants must hold, improving security and reducing expenses. Transaction records generated by the system provide useful administrative data. Financial Services provided through the POS infrastructure allow merchants to benefit from new income streams at no additional incremental cost. For formal financial service providers the use of smart cards provides opportunities to directly sell products and services to a market that was previously difficult to reach. For instance, insurance companies can offer their products with the premium deducted directly from the individual's smart card. Employers: The system enables employers to eliminate cash from the wage payment process. This reduces expenses by avoiding cash handling and management, the need to insure or transport that cash and the bank transaction fees associated with obtaining cash in the first place. Government Agencies: A fundamental policy goal for almost any government is to enhance the welfare of the poorest citizens in the country, yet the use of cash is a poor method for delivering social welfare grants. Cash is difficult to track and recipients are faced with various expenses and endure dangers that reduce the options available to them. U.E.P.S. assists government agencies by reducing the costs associated with the delivery of benefits by eliminating the use of cash and increasing available options."
We name below some of the City & Guilds' Livery Companies which we have associated with Crown Agents
Sisters
' alleged use of sexual extortion and state-of-the-art technology for man-in-the-middle attacks and bordereaux insurance claims over centuries past.
Security Professionals
(Traka ePassport walled gardens for that 'ghostly' contract hit)
Stationers and Newspapermakers
(Copyright man-in-the middle snuff film Con Air 9/11)
World Traders
(Event arbitrage in London. Naked shorting DJIA in Chicago on 9/11)
Fishmongers
(History of organized contract hits as Crown agents back to at least 1381)
Haberdashers
(Paisley pattern stranglers' scarf at United 93 crime scene, ITV Digital)
Air Pilots and Air Navigators
(Airwave/Traka in Femme Comp Inc and MI-6 pink bag)
Hackney Carriage Drivers
(Airwave/Traka into Metropolitan Police and MI-6 pink bag)
Information Technologists
(TETRA/Traka walled-garden devices to eavesdrop targets)
Environmental Cleaners
(White powder, advanced decomposition of Williams' body)
Plumbers
(Crime scene signature with Gareth Williams' body placed in bath)
Launderers
(Cleaned up Williams' apartment and planted evidence of padlocked S&M)
International Bankers
(Mortgage bordereaux Pimlico house, GCHQ and Obama mansion)
Butchers
(Williams' body mis-treated per the M.O. of Sextortionists at B.C. pig farm)
Fuellers
(Diesel in WTC7, Murder of Carlton Bartels, founder of CO2e.com)
Armourers and Brasiers
(Molten Metal nano-powder incendiary demolition of WTC#7)
Gardeners
(Sextortion - By the sweat of thy brow thow shalt eate thy bread)
Arbitrators
(Nominees' "bordereaux" insurance at 9/11 sites, MI-6 Pimlico safe house)
Constructors
(TETRA mobile radios, towers and antennae at walled-garden crime scenes)
Firefighters
(My Range radios for man-in-the-middle Twin Towers snuff films on 9/11)
Insurers
(Lloyd's of London and Oracle administer family bordereaux insurance frauds)
Scriveners
(Crown Sisters control bordereaux as 'Money Scriveners' since 16th Century)
Cordwainers
(Tools fit description of wound which allegedly killed Kit Marlowe)
Brewers
(Set up Deptford tavern of Dame Eleanor Bull for Kit Marlowe murder)
Apothecaries
(Production of Bodkin heroin - Dope - near Calvi Blackfriars Bridge)
"Crown Agents is exactly what its name implies, an agent of Her Majesty the Queen. It was founded in 1833 as Crown Agents for the Colonies, and historically played a vital role in the creation and management of what British historians call the Third Empire .. Crown Agents printed the stamps and banknotes of the colonies; provided technical, engineering, and financial services; served as private bankers to the colonial monetary authorities, government officials, and heads of state; served as arms procurers, quartermasters, and paymasters for the colonial armies .. Her Majesty's Murder, Inc. .. Crown Agents' range of "services''--arms procurement, border controls, offshore banking--also nicely fit the "administrative requirements'' of the world's organized crime cartels .. review of some of the more sordid aspects of the recent history of Crown Agents, suggests that the firm has been at the center of the British Crown's highly sensitive patronage of global organized crime--what
EIR long ago dubbed Dope, Inc
."
Please browse the links and do what is right.
http://www.hawkscafe.com/107.html
http://www.abeldanger.net/
http://www.captainsherlock.com/
Notes:
Notes: Crown Agents Sisters, Sextortion, Man in the Middle and Bordereau Insurance
"1. Eliza Manningham-Buller [Oracle-MI5-CIA use of Amec-Spie TETRA, Serco, Promis, K-Branch, IRA, Pan Am 103, NetJets 9/12, 7/7, RAF Brize Norton, Anna Chapman Sextortionist, Rendition, Waterboarding, Daughter of Reginald Manningham-Buller who allegedly 'laundered' Bodkin's Dope Inc. case] 2. Jamie Gorelick [Oracle-Fannie Mae, David Emerson, MindBox, DOJ Pride, Vince Foster, Waco, Promis, 9/11 Wall, Schlumberger, Transocean, BP Cancelled Cement Job, Sabotage] 3. Samantha Cameron (nee Sheffield) [Oracle-Menzies Aviation and Distribution, Smythson Stationery, Boston Brakes, Princess Di, wife of Jardine Jump-Ship Dave Cameron, great grandfather was chairman of Reuters] 4. Hillary Clinton (nee Rodham) [Oracle USAID-SBA liquidations, Crown Agents Gyroscope QRS11 Patent on NetJets Boeing and Gulfstream V on 9/11] 5. Cherie Blair (nee Booth) [Oracle-LSE For You, Matrix Terrorists, Law of the European Union, European Convention on Human Rights] 6. Michelle Obama (nee Robinson) [Oracle- AT&T CIA Henry Bienen, Princeton, Sidley Austin, Union Carbide Bhopal] 7. Miriam Clegg [Oracle DLA Piper head of international [EU/FCC] trade law practice, clients include Standard Chartered Bank, wife of Lord President of the Council Nick Clegg, worked with late Robin Cook on passports for 'al-Qaeda' illegals, BBC Royal Charter, exclusive alliance in corporate finance, tax, ICT, telecommunications, public private partnerships, infrastructure, energy and aviation with Nairobi law firm, Iseme Kamau & Maema Advocates] 8. Bernardine Dohrn [Oracle-Northwestern University, Unabomb, Weather Underground, Rwanda Genocide, Torture Paradigms and Practice] 9. Mary Harron [Oracle-Netflix DVD American Psycho, Weather Underground, Bondage S&M, SCUM, Former girlfriend of Tony Blair at Oxford University] 10. Charlotte Bryan [Oracle-Serco FAA Contract Towers FC-KU crime scenes of 9/11] 11. Lucy Adams [Oracle-Serco BBC snuff film sites 9/11, 7/7] 12. Kristine Marcy [Oracle-Serco, Robert Hanssen's handler, Promis, SBA, DOJ Pride, USIS, DNS, ICE, U.S. Marshals, Reduction in Recruitment (RIR) for illegals in preparation for 9/11, Obama CUKC Passport, JPATS, Femme Comp Inc., Unabombs, 'Mindless Breathers - Useless Breeders' comment] 13. Vicky Huhne (nee Pryce) [UK Government Economic Service, Greek, LSE Fabian, KPMG 'abusive' tax shelters; Company Voluntary Arrangements with "bordereau" insurance cover for liquidation of extorted borrowers, Exxon Valdez, Military Bank, Williams & Glyn's Bank, Royal Bank of Scotland, Department for Trade and Industry, FTI; cuckolded by Chris Huhne Secretary of State for Energy and Climate Change for bisexual Carina Trimingham] 14. Alison Woodhams [BBC World Service COO since 2004, BBC Group Financial Controller 2001-04, AT & T Istel to 1994 Finance and Business Services Director; BBC World Service propaganda in 43 languages including English, Arabic, Cantonese, Croatian, Czech, French, Kazakh, Mandarin, Polish, Romanian, Russian, Serbian, Spanish, Ukrainian, and Vietnamese] 15. Baroness Sue Garden (nee Button) [Wife late 9/11 war-game maestro Tim Garden, Volunteer Citizens' Advice Bureaux, welfare counsellor, military caseworker, City & Guilds vocational qualifications [Launderers]1988 - 2000, advisory until 2008, member World Traders' Livery Company since 2000, Master 2008-09, spokesperson in Lords for Children, Schools and Families] 16. Paule Gauthier [Chair of SIRC 1996-2005 when Piggy's Palace - Crown-registered pig farm charity - served in sextortion of RCMP and CSIS in run up to 9/11] 17. Lynne Ann Cheney (nee Vincent) [extorted man-in-the-middle in PEOC on 9/11; Lockheed director 1994 to 2001, Sisters novel portrays rape and depictions of lesbian sex] 18. Theresa Emerson (nee Yeuk-Si Tang) [Husband is David Emerson, former Canadian foreign minister, they say, is a "son-in-law of China" nicknamed Ai Minxin "trusted by the people", served as director of MDA co-developer of MindBox debt recovery software used through 9/11, Fannie Mae and BP-Deepwater Horizon bordereaux insurance frauds] 19. Nancy Pelosi (nee D'Alesandro) [Speaker U.S United States House Representatives; Appropriations and Intelligence Committees; son Paul advises NASA Ames Research Center and AirPatrol Corporation on sustainable development and security; many years with Bank of America Securities, Bank of America Countrywide and JP Morgan; helped develop MindBox loan-recovery bordereaus which financed contract hits 9/11 et al] 20. Anna Chapman (nee Kushchenko) [Sextortionist; spy; Barclays, NetJets and Navigator Asset Management in City of London; arbitraged sabotage of KIT, Fortis domestic markets in Russia and Belgium; money laundered by Canadian investors in CRYPTOCard and Entrust technologies;. Pleaded guilty to a charge of conspiracy to act as an agent of a foreign government without notifying the U.S. Attorney General; deported to Russia July 8, 2010 in Russia-United States Prisoner Swap] 21. Linda Wright (nee Pickton) [former Kerrisdale realtor who owned or owns mortgage bordereau on Piggy's Palace Burns Road site; brothers served as sextorted men in the middle; allegedly used Burnaby AirPatrol / ADT security network to track killers and victims and transmit snuff film content from FC-KU crime scenes (Femme Comp Inc on Ku band)] 22. Mila Mulroney (nee Milica Pivnički) [On the Take, decade of crime, greed and corruption at 24 Sussex Drive; husband former Canadian Prime Minister Brian Mulroney; shoe fetishist who allegedly contributed to Crown Agents' gang-counter gang strategy involving pedophile rapes through the Balkans War. Alleged sextortion of husband and Yves Fortier, his former boss at Ogilvy Renault, who is a former Oxford University Rhodes Scholar (1960), a former President of Security Council (October 1989) and a former President of the London Court of International Arbitration Development through the 9/11 attack (1998 to 2001)] 23. Cressida Dick (nee Dick) [Sextortionist of police employers to infiltrate LGBT groups; Entrapment Bullingdon Club, Oxford; Sponsor Metropolitan Police's Airwave, TETRA/My Range and Walled Garden radios; man-in-the-middle control of crime scene assets involving threats to life, contracts to kill, kidnap, hostage, organised drug dealing and other criminal networks, gun supply, shootings and gun crime homicide; Specialist Operations surveillance of Ministers, VIP's and Royal Family; opportunity to use Boston Brakes in alleged 1997 assassination of Princess Diana.] 24. Julia Middleton (nee ?) [Common Purpose; French lycee; Economics degree LSE. CP supporters include BBC business editor Robert Peston, Metropolitan Police Assistant Deputy Commissioner Cressida Dick and many TOPOFFS; Uses Civilia FRS8 exemption to launder money for members in central and local government, Houses of Parliament, police, military, legal profession, BBC, NHS, church, 8,500 quangos, education, social services, civil service, and regional development agencies; Founder DEMOS with Obama and Rockefeller Brothers Fund president; Controls $64 trillion Carbon Disclosure Project, Media Standards Trust (with Salz executive vice chairman of Rothschild), Good Governance Network, Impetus Trust, and Alfanar] 25. Anne Elizabeth Sikorski (nee Applebaum) [Husband is Polish Foreign Minister Radoslaw Sikorski, a Bullingdon 'Blood and Steal' Club member with David Cameron and Boris Johnson; they supports Roland Polanski, snuff-film producer and pedophile rapist; Father is Harvey M. Applebaum, Covington and Burling partner with A-G Holder; Marshall Scholar, London School of Economics (1987); St Antony's College, Oxford; Warsaw, Poland 1988 for The Economist; former editor at The Spectator; Former columnist for Daily Telegraph and Sunday Telegraph ergo spins for The Stationers]. 26. Jana Clemmow (nee Bennett) [Director Vision at BBC; Former executive V-P U.S. Discovery Communications; Britain in 1969; BBC 1979; Editor Horizon 1990; Head of Science 1994; BBC Vision combines TV,, Drama Entertainment & Children's and Factual & Learning divisions; BBC One, BBC Two, digital channels BBC Three and BBC Four, and BBC America; heads commissioning for Fiction, Knowledge, Children's and Entertainment, in-house TV and multi-media content through BBC Vision Productions; claimed £4,862 in expenses for taxi fares in 3 months to make confidential calls "in private"; Husband owner and operator of Juniper peer to peer media production company and Oxford buddy of Blair]"27. Laura Liswood (nee Liswood) [Council of Women World Leaders, Managing Director, Global Leadership and Diversity for Goldman Sachs; Her quest is to find out what it would take for a woman to become President of the United States; former GM Pacific Northwest and TWA; Boston Consulting Group; author 'Serving Them Right' and ' The Loudest Duck'; Former commissioner of Seattle's Women's Commission; owner/publisher of Seattle Woman; founder May's List; In 2000, Sec Def appointed her to three-year term on the Defense Advisory Committee on Women in the Services (DACOWITS). After 9/11 reserve police officer in Washington, D.C. Metropolitan Police Department and is now a Sergeant] 28. France Desmarais (nee Chrétien) [Daughter former Prime Minister of Canada Jean Chrétien. Husband Desmarais, former Special Assistant to the Minister of Justice of Canada, Power Financial Corp; Groupe Bruxelles Lambert S.A.; Great-West Lifeco Inc. and Great-West Life Assurance Company; Pargesa Holding S.A.; Bertelsmann AG; Seagram; Director of Bombardier Inc., until 2004; Vivendi; Canada China Business Council; Chief Executive's Council of International Advisers of The Government of the Hong Kong Special Administrative Region; CITIC International Advisory Council; Canadian Executive, United States Executive, Canadian Investment and Credit, United States Investment and Credit and Corporate Management Committees]" 29. Brenda Stewart [Senior V-P Net1; extorted (?) control of Dr. Belamant patents in COPAC (Chip Off-Line Pre-Authorized Card) and Net 1 universal electronic payment systems (or UEPS) for saboteurs, assassins and pedophiles based in unbanked or underdeveloped economies in South Africa, Europe, Asia, and Latin America] 30. Hanne Strong (nee ) [In 1951, married Maurice Strong to set up a man-in-the-middle pass officer position in Identification Unit of the U.N. Security Section; Mau Mau oath taking rituals; torture-film pedophile service with Obama grandfather; CalTex job as a front 1953-1954; Canadian International Development Agency (CIDA) 1966-1970 to reward pedophile killers with untraceable mix of foundation, trust and tax money; United Nations Environment Programme (UNEP) in Nairobi, Kenya 1973-1975 to start depopulating communities based on crime of exhaling CO2!; ran Manitou Foundation near Baca Ranch for sexual entrapment and extortion of pedophile guests, forced later to pay genocidaires through Net 1 for the contract killing of families with children and heterosexual parents; Fellow of the Royal Society (U.K.) and Royal Society of Canada]

"[Evidence that ] With Sexting, Sexcam sessions, and Indiscretion, Comes Sextortion It was inevitable that the number of sextortion cases reaching the public's attention would climb as the spread of sexting and sexcam sessions continues unabated. Sextortion - the combination of the words "sex" and "extortion" isn't a web phenomenon, extortionists and blackmailers have used their knowledge of other's infidelities, or possession of compromising images, videos, phone calls, and letters since close to the dawn of man. Perhaps the most recent public example was when a former CBS producer threatened to disclose David Letterman's history of affairs unless Letterman paid him $2 million .. The photos may be used for blackmail or sextortion as in the cases listed above. The photos may be classified as child pornography, and the image taker, the image recipient, and any other recipients may be charged and registered as sex offenders - a label that will follow them through life. "Sexting" Leads to Child Porn Charges for Teens, 'Sexting' Teens May Face Child Porn Charges" .. "In cryptography (Man in the Middle - MITM) is a form of active eavesdropping in which the attacker makes independent connections with the victims and relays messages between them, making them believe that they are talking directly to each other over a private [Airwave] connection, when in fact the entire conversation is controlled by the attacker."