April 14, 2011
Colonel Williams' P4-Canada electronic warfare and 911 Olympic Bud
Abel Danger and Hawks CAFE believe that Crown Agents
Sisters
' Colonel Russell Williams used
P4* Canada
revolving funds to build an electronic-warfare capability for
francophone
crime syndicates invested in the '
first live-broadcast mass snuff film in human history
' on 911, the Olympic Games and various B.C. Grow Ops ('Bud').
(P4* Canada = Prisoner Passport and Patent Pools of Canada)
http://www.youtube.com/watch?v=PNDTAU96JnI
911 Electronic Warfare - Bombardier BAE 911 - Canadian Governor General's Bombardier Aircraft - BAE Protégé Companies - Attack On America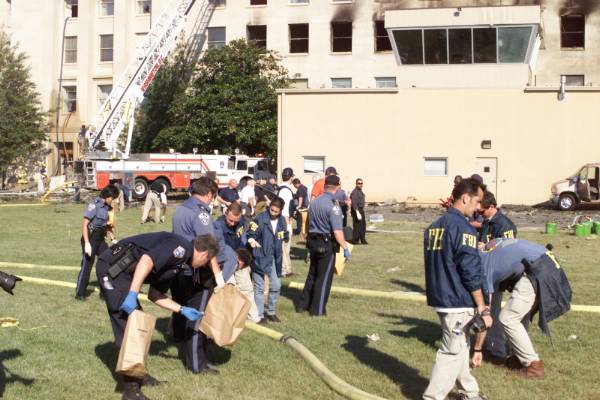 "

Canada is a hub for global crime

The Chatham Daily News A lecturer on organized crime has warned a summit of police and government officials in Toronto this week that Canada has become one of the world's most important hubs for global crime syndicates. It was a speech that should send a frightening message to law enforcement officials who were warned that the country is quickly becoming a hub for international drug trafficking, organized fraud and corresponding money-laundering operations by many crime syndicates. Much of the focus of the problem seems to centre around

Canada's revolving immigration door which lets everyone in regardless of their criminal past

, according to the lecturer, Antonio Nicaso, who has written nine books on criminal gangs. When criminals openly describe Canada as a safe haven where there is a much lower risk of detention and prosecution than in the United States or Europe, then it is time for the government to act. The summit was organized by the government of Ontario and attended by the attorney-generals of Ontario, P.E.I. and New Brunswick, as well as senior policy makers and police officials from several countries to help law enforcement agencies better combat organized crime.

Perhaps representatives of the federal government should have been in attendance so they can toughen anti-gang legislation to help law enforcement agencies get a better handle on the problem.

August 4, 2000

http://www.nicaso.com/pages/doc_page37.html "
"New Man On Top Topics: Giuliano Zaccardelli, Jean Chretien, Paul Palango, Project Sidewinder, RCMP When he took over the RCMP, Giuliano Zaccardelli acquired more power than just about anyone else in Canada Paul Palango, National Post Published: Thursday, November 13, 2008 Zaccardelli was Aline Chretien's man and her husband agreed. It was an easy sell. Appointing a one-time immigrant to such a powerful post brought with it the promise of continued support in the multicultural communities across the country which formed a large part of the Liberal party's political base. That the prime minister's wife seemed to have a say in the selection process of Canada's top police officer, and that no politician or editorialist thought much about it, shows the world just how quaint a dominion is Canada. A few days later, on the evening of Tuesday, Aug. 28, Chretien and Mel Cappe, the clerk of the Privy Council and head of the federal public service, placed a conference call to Zaccardelli's suburban Ottawa home. Chretien asked Zaccardelli if he was prepared for a new challenge, to become the 20th commissioner of the RCMP. Zaccardelli, an admittedly emotional man, felt his heart race as he accepted the offer. He noted the time: 9:05 p. m. He hung up the telephone and kissed and hugged his wife Bette. He would never forget the exact moment he got his dream job. Life would never be the same for them; it would become far more interesting than they could ever have imagined. Chretien announced Zaccardelli's appointment three days later, on Aug. 31. It was greeted with enthusiasm by a majority of Mounties. With his 30 years of experience as a criminal investigator and manager, a degree in commerce and years of on-the-job studying and tutoring, Zaccardelli was deemed the man who could turn the RCMP around. Zac, as he was known, was seen to be a good man with a great record and not inconsiderable charm, the kind of leader the force desperately needed. As commissioner of the RCMP, Zaccardelli became the chief executive officer of one of the largest corporations in the country, directing and managing the activities of 26,000 employees -- 16,000 of whom were police officers -- from coast to coast to coast and abroad. He had more power than just about anyone in the country. In some ways, he had more power than the prime minister. All the considerable powers of the RCMP Act were vested in his office. He could call for investigations, make and break careers and do pretty well anything he liked, as long as he lived up to the oath he swore when he became a Mountie to abide by the force's rigid code of conduct as defined in the RCMP Act. The one thing he could not do was anything that might tarnish the image of the force. If the RCMP has been good at anything in recent years, it was using the media to promote its image. When bad news hit the force, it always attempted, often successfully, to create good news to change the subject, such as announcing its winning awards for management excellence at the same time as it was being pilloried in Parliament and the press over its apparent incompetence. After a new commissioner assumed office, the marketing campaign to promote that person's profile usually began within hours. Zaccardelli officially became commissioner on Saturday, Sept. 2, 2000. Five days later, he held his first press conference in Ottawa. What he had to say was both striking and alarming. He told the astonished assembled media: "For the first time in this country, we are seeing signs of criminal organizations that are so sophisticated that they are focusing on destabilizing certain aspects of our society.

There are criminal organizations that target the destabilization of our parliamentary system.

" It was a stunning and completely unexpected debut. He wasn't talking only about traditional organized crime. When asked by reporters to explain what he meant, Zaccardelli said he could not go into detail. One reporter asked if he was just fear-mongering. Zaccardelli denied the suggestion. "It is not fear-mongering in the least. I can't give you, obviously, specific details, but we clearly have information that indicates that criminal organizations, sophisticated criminal organizations, as part of their strategy is not only to maximize their profits through illegal activities, but it is also, in doing that, in

maximizing their profits, where they can attempt to try and corrupt and try to destabilize situations

," he explained. http://fairwhistleblower.ca/news/articles/2008-11-13_new_man_on_top.html"
"* Williams joined the Canadian Forces in 1987 after obtaining a degree in economics and political science from the University of Toronto. * Williams earned his wings in 1990 and was posted to 3 Canadian Forces Flying Training School, based in Portage La Prairie, Man., where he served for two years as an instructor. *

In 1992, Williams was posted to 434 Combat Support Squadron in Shearwater, N.S., where he flew the CC-144 Challenger in the electronic warfare and coastal patrol role. * He was then posted to the 412 Transport Squadron in Ottawa, where he transported VIPs, including high-ranking government officials and foreign dignitaries, also on Challengers [allegedly modified with electronic-warfare patent pool devices to conceal an SOS Children's Villages pedophile snuff-film trade and the associated murder of JonBenet Ramsey]

* Williams was promoted to major in November 1999 and was posted to Director General Military Careers, where he served as the multi-engine pilot career manager. * From August 2003 to June 2004, Williams obtained a master's of defence studies from the Royal Military College in Kingston, Ont. * In June 2004, he was promoted to lieutenant-colonel and was appointed commanding officer of 437 Transport Squadron in Trenton, Ont., a post he held for two years.

* Between December 2005 and June 2006, he was the commanding officer for Camp Mirage, the secretive Canadian Forces forward logistics base that's not officially acknowledged by the government or military but has been widely reported to be near Dubai.

* He was posted to the Directorate of Air Requirements in July 2006 where he served as project director for the Airlift Capability Projects Strategic (CC177 Globemaster III) and Tactical (CC130J Hercules J), and Fixed-Wing Search and Rescue. * In January 2009 he was posted to the Canadian Forces Language School in Gatineau, Que., for a six-month period of French language training, during which he was promoted to colonel. * Williams succeed Col. Mike Hood as commanding officer at CFB Trenton on July 15, 2009. * On Dec. 11, 2009, Col. Russ Williams welcomed the Olympic torch when it stopped in Trenton. He said: "On behalf of the base I would like to take the time to thank RBC for providing us with the opportunity to participate in this event. It's very exciting to be a part of this."

* On Jan. 30, 2010, Williams was interviewed about 8 Wing's participation in Haiti relief. Williams said that in addition to Haiti, 8 Wing co-ordinates the resupply for Canada's mission in Afghanistan and air support for the Vancouver Olympics, which has a significant military presence.

* According to Williams's DND profile, he is a keen photographer, fisherman and runner. Williams is married to a woman named Mary Elizabeth, and they lived on Cosy Cover Lane in Tweed, Ont., which is about 60 kilometres northeast of CFB Trenton .. Colonel Russell Williams, 46, commander of 8 Wing, was arrested on Sunday and charged with the two murders, and also two violent sexual assaults that took place last fall in Tweed, the small town where Col. Williams and his wife, a charity executive [links to SOS Pedophile Villages?], share a home. Police detectives working the file are now reviewing all cold cases of missing and slain women at every military posting -- including Canada's secret base in the Middle East -- at which Col. Williams has served during his 23-year career."
http://www.facebook.com/topic.php?uid=462096670857&topic=11182
"[(

P4* Canada = Prisoner

Passport and Patent Pools of Canada)] CORCAN is a Special Operating Agency within the Correctional Service of Canada (CSC) with the mandate to help offenders reintegrate back into Canadian society once they leave penitentiary .. During the year, we implemented a sales and marketing strategy focussed on the Correctional Service of Canada and the Department of National Defence. Enhanced products and services were developed and improved marketing materials, including a new web-based catalogue, were launched. The strategy resulted in significant sales growth to both target departments. Sales growth to other federal government departments has been slower than anticipated and we are assessing the reasons for this as we plan for next year .. As this Annual Report demonstrates, CORCAN is not totally immune to the ups and downs of the Canadian and world economies. After three straight years of record revenue growth, 2008-2009 saw us level off at $70.0 million, down slightly from the record $70.6 million recorded the previous year. Continued strong support from the Department of National Defence (DND) and the Correctional Service of Canada allowed us to weather these uncertain economic times with little immediate impact on employment levels. CORCAN Revolving Fund March 31, 2009 During the year, Correctional Service Canada, the parent organization of CORCAN, has provided and is to continue to provide CORCAN Revolving Fund with the use of existing infrastructure including buildings, shops and farms as well as maintenance of said facilities and human resource services. The cost of these services is not included as an expense in CORCAN's Statement of Operations and Net Assets. The Government has structured some of its administrative activities for efficiency and cost-effectiveness purposes so that one department performs these on behalf of all without charge. The costs of these services, which include payroll, cheque issuance services and legal services provided by Public Works, Government Services Canada and Justice Canada, are not included as an expense in the CORCAN's Statement of Operations and Net Assets. In the normal course of operations, CORCAN Revolving Fund becomes involved in various claims and legal proceedings. It is the opinion of management that no claims exist at March 31, 2009. http://www.csc-scc.gc.ca/text/prgrm/corcan/pblct/ar/08-09/ar-eng.shtml "
""[(

P4* Canada

= Prisoner

Passport

and Patent Pools of Canada)] In 1990, Passport Canada underwent a major transformation - it became a Special Operating Agency (SOA). It is one of the first five Special Operating Agencies set up by the Government of Canada to improve services to Canadians. While Passport Canada is a government institution, an agency of Foreign Affairs and International Trade Canada, it operates much like a private sector enterprise. Passport Canada finances its operations entirely from the fees charged for passports and other travel documents and must generate sufficient revenues to meet expenditures.

There is no annual parliamentary appropriation, and the service is supported by applicants [organized crime bosses buy passports to Serco U.S. Justice Prisoner and Alien Transportation System and their electronic warfare networks] rather than taxpayers.

Passport Canada operates under a revolving fund which allows it to accumulate an annual surplus (or deficit) of up to $4 million. Passport Canada can also carry over surplus revenues from year to year to offset future shortfalls. http://www.ppt.gc.ca/pptc/index.aspx?lang=eng "
"[(

P4* Canada

= Prisoner Passport and

Patent Pools

of Canada)] News CIPO '2011' November 2010 The Canadian Intellectual Property Office (CIPO) is currently undertaking a review of the fees which it charges for its services. CIPO's fees were last increased in January 2004, at which time it was proposed that CIPO conduct periodic fee reviews rather than having to conduct a broad review every six, or more, years, resulting in significant fee increases in some areas within CIPO. By way of background, CIPO is a federal government 'special operating agency' with a revolving fund. As an operating agency with a revolving fund, each of CIPO's three product lines ('patents', 'trade-marks', and 'industrial designs and copyrights') must be cost recovery in their operations since cross-subsidizing between product lines is not permissible. Being a 'special operating agency' with a revolving fund presents some benefits for CIPO in that it is generally isolated from government-wide imposed resource reductions - such as those which may be forthcoming. On the other hand, being on a revolving fund can have its disadvantages in that reduced revenues resulting from, for example, recent decreases in filings and increasing abandonments in certain product line areas can present serious issues for the product lines. Decreases in revenues in a product line can be offset by decreasing expenditures. However, salary dollars represent the vast majority of a product line's expenditures and government managers have limited flexibility insofar as reducing the number of permanent employees [inmates run the RICO asylum].
Consequently, when revenues fall below budgeted amounts, a manager must hope for non-budgeted departures or must reduce the complement of term employees in order to meaningfully reduce product line expenditures. Another option available to CIPO is to increase its fees. However, a fee review includes extensive consultations with stakeholders and proposed fee increases must be rationalized relative to the work performed for the fees being charged. Further, the fee changes should compare favourably with corresponding fees being charged in other jurisdictions and an impact analysis must be provided which meets Treasury Board scrutiny. With filing reductions and increasing abandonments and therefore reduced revenue, one might anticipate significant fee increases within certain areas in CIPO in 2011. http://www.marks-clerk.ca/news/1110.html"
"[

P4* Canada

= Prisoner Passport and

Patent Pools

of Canada; CARDS being an example of an electronic warfare patent pool used by Russell Williams to move assets for the BC Bud trade and drones for the 911 snuff film] The Canadian Advanced Radar Deception System (CARDS) was developed at DREO to investigate measures for jamming modern pulsed-Doppler and pulse-compression radar systems. Its key innovation was Digital Radio Frequency Memory, which allows the jammer to store and transmit an exact replica of the radar waveform. This program achieved many successes. CARDS has been demonstrated as effective in defeating various kinds of radar systems. MacDonald Dettwiler Associates (MDA) was licensed to manufacture and market the system in 1996. MDA developed a prototype of CARDS that was installed on the IEST Challenger and successfully tested in a NATO trial in October 1997 in Sardinia, Italy. The UK and Australia both purchased laboratory versions of CARDS. Things seemed very promising for CARDS, as it showed potential not only as a functional ECM system, but also serving as a surrogate threat for the development of ECCM measures, and for training radar operators. The event that suggested that the success of CARDS was sealed was the announce­ment that the

system would be installed on the Challenger aircraft, which would be used [by Russell Williams] as an Electronic [Warfare] System Trainer.

This would have opened the door to the pro­curement of this system for other CF aircraft. It was not to be. The Canadian Forces cancelled the Challenger project, and this killed the one opportunity to get CARDS into service in the foreseeable future. In the meantime, CARDS remains very useful serving as a prototype jammer that the Forces might expect to encounter in the future, and so can be used to evaluate the effectiveness of radar ECCM upgrades on CF aircraft."
"You see Watson but you do not observe!"
Abel Danger