Abel Danger White House announced today that it has linked Cressida Dick to a Joint Automated Booking Station (JABS) set up by Wells Fargo at Canada Square and an attempted contract hit of the Russian banker, German Gorbuntsov.
Abel Danger's Global Operations Director Field McConnell claims that Cressida Dick adopted JABS in 1997 to track killers and victims through CCTV images (Princess Di) and used Wells Fargo to finance contract hits through pass-through insurance certificates as was allegedly the case with its leveraged lease on the WTC Twin Towers on 9/11.
See# 16:
Abel Danger Mischief Makers - Mistress of the Revels - 'Man-In-The-Middle' Attacks

Prequel:
McConnell Links Obama Wire-Fraud Footprint To Gore-Marcy Apple JABS

"Former Russian banker shot in London""METROPOLITAN POLICE EXECUTE SHOOT TO KILL AT STOCKWELL"
Canada Square bankers control JABS and U.S. Federal Bridge Certification Authority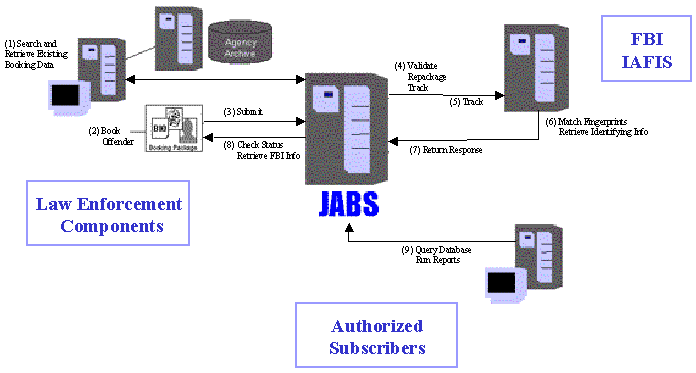 "Mail Online Exiled Russian banker left in coma after submachine gun 'assassination bid' near Canary Wharf had testified in murder case .. German Gorbuntsov was 'blasted with a submachine gun' as he entered a block of flats near Canary Wharf Forty-five-year-old exile is in a medically-induced coma in hospital Gorbuntsov is also on Moldova's wanted list over allegations of an illegal bank takeover and embezzlement He has previously said: 'If I go back to Russia, they will kill me' By WILL STEWART and REBECCA CAMBER PUBLISHED: 16:31 GMT, 23 March 2012 .. Russia's gangster violence exploded on to the streets of London when a banker was gunned down entering his luxury Docklands home. German Gorbuntsov was in the foyer of his apartment block near Canary Wharf when a would-be assassin sprayed shots at him with a submachine gun. The 45-year-old collapsed at the scene and was fighting for his life last night. Armed police are on guard at the hospital where he is in a coma. .. Friends of Mr Gorbuntsov fear that a mafia contract has been taken out on his life because he was a witness in the case of an attempted murder of another banker in 2009. … Mr Gorbuntsov has been linked to an investigation into a gun attack on Alexander Antonov, whose son Vladimir once owned Portsmouth Football Club. New evidence from Mr Gorbuntsov led to the case being reopened by the judicial authorities in Moscow. The case had been put on ice because the mastermind behind the attack remained unidentified even after three Chechens had been convicted of trying to kill Mr Antonov. The same gang was also found guilty of assassinating Ruslan Yamadayev, one of five brothers from a clan that had challenged the power of Chechnya's Kremlin-backed president, Ramzan Kadyrov. Vadim Vedenin, Mr Gorbuntsov's lawyer, told Kommersant newspaper in Moscow that his client's new testimony in the Antonov case had implicated two of his former business partners. The Russian banker had himself been suspected of involvement at one point. The inquiry into Tuesday evening's shooting is being led by the Metropolitan Police Trident gang crime command, which is said to be liaising with counter-terrorism officers.

Yesterday a spokesman for Scotland Yard said it was too early to speculate on whether the attack was linked to the Antonov investigation of 2009. He also refused to reveal what weapon was used. The attempted assassination will prompt comparisons with the murder of Russian dissident Alexander Litvinenko in London in November 2006. British prosecutors have named his fellow ex-KGB agent Andrei Lugovoy as the main suspect in his poisoning with radioactive polonium-210. Mr Gorbuntsov, who used to own a number of banks in Russia and Moldova, has been living in exile in Britain. He is on Moldova's wanted list over allegations of involvement in an illegal bank takeover and embezzlement. Another of his lawyers, Valery Andronik, told Kommersant that the attack was unlikely to have been planned from within the former Soviet republic. 'He told me several times, "If I go back to Russia, they will kill me",' said Mr Andronik. It is understood that Mr Gorbuntsov spent time in jail before becoming a businessman in the early 1990s. He set up nearly 40 companies involved in security, construction, real estate and finance.

Although counter-terror officers are involved, Mr Gorbuntsov's shooting is being put down to organised crime. A Scotland Yard spokesman said: 'A man was shot a number of times as he entered a block of flats by a suspect who is described as white, six feet tall and of slim build. 'He was wearing dark clothing and seen running away.'"

"16.

Cressida Dick (nee Dick)

[Revised March 24, 2012. Cressida Dick is a Matrix 5 principal and an alleged early adopter of the Joint Automated Booking Station JABS for spoliation of evidence at crime scenes associated with murder-for-hire; she allegedly used a JABS network set up by Wells Fargo at Canada Square in an attempted contract hit of the Russian banker, German Gorbuntsov; she is a sponsor of an alleged Common Purpose conspiracy, having attended a course in 1995/96 while serving in Thames Valley Police; she is allegedly engaged with fellow Common Purpose leaders in the lesbian and pedophile extortion of heterosexuals under the guise of promoting diversity; she allegedly first used JABS to conceal CCTV images associated with the murder of Princess Diana; she allegedly used a JABS installation at Wells Fargo's Canada Square offices, Canary Wharf, to e-mail DNA, fingerprint and CCTV images from crime scenes associated with the murder of Gareth Williams (The Case of the Folded Spook); she has allegedly been using JABS for illegal surveillance of Ministers, VIP's and Royal Family with Rebekah Wade; she was educated at the Dragon School (Oxford), Oxford High School, and Balliol College, Oxford; she allegedly worked with a large accountancy firm on early developments of PKI and what is now the U.S. Federal Bridge Certification Authority before joining the Metropolitan Police in 1983; she served as a Constable, Sergeant and Inspector in Central, South West and South East London; she was seconded to the staff of the Accelerated Promotion Course at Bramshill; she transferred to Thames Valley Police as Superintendent Operations; she subsequently spent three years as Area Commander in charge of policing the city of Oxford where she allegedly helped Bullingdon Club members organize illegal oath ceremonies; she attended the Strategic Command Course; she took a career break and studied full time for an M. Phil. in Criminology where she allegedly developed an alibi for the planning of the 9/11 attack with University Settlement Movement radicals, including John Profumo the late Bullingdon Club cleaner of Toynbee Hall toilet bowls; she returned to the Met as a Commander in June 2001 where she allegedly began working on the Wells Fargo pass-through certificates to finance the 9/11 contract hits; she used the position of Director of the Diversity Directorate to give her pan-London strategic responsibility for extorting silence or consent from heterosexual witnesses to organized crime (cf. two decades previously, Viscountess Astor and the Kray Twins); she joined the Specialist Crime Directorate in 2003; she was commander in charge of Serious & Organised Crime and Trident; she allegedly used the Canada Square JABS to spoliate CCTV evidence associated with 7/7 bombings and, two weeks later, the 21 July 2005 London bombings; she allegedly used the Canada Square JABS to spoliate CCTV evidence of the 22 July 2005 murder of Brazilian Jean Charles de Menezes, a Brazilian technician who had installed ADT CCTV cameras which generated images of the real July bombers; she was promoted to Deputy Assistant Commissioner in February 2007 and moved to Specialist Operations in charge of protection and security in London; she was the Met's representative on the "PROTECT" strand of the Government's Counter Terrorism Strategy; she was promoted to be the first female Assistant Commissioner in the Met in July 2009; she was the Specialist Operations lead in the Met's preparation for the Olympics and has allegedly planted bombs at various venues to extort government leaders into giving more concessions to the bankers at Canada Square; she took over Specialist Crime Directorate, which investigates the majority of serious crimes that occur in London; she implemented JABS control of evidence from crime scenes associated with murder, kidnap, shootings, rape, armed robbery, gun supply, child abuse, major fraud, e-crime and drugs networks; she used JABS to deliver and manipulate (spoliation) forensic evidence, intelligence and covert policing capability to the whole of the Met; she used JABS to take a command and control role for Met in snuff-film production on 9/11, the Tsunami, and the 2005 and 2007 terrorist attacks in London; she learned how to act as a hostage negotiator in 1989 and is chair of the National Negotiator Group; she is a long standing member of BAWP (British Association of Women in Policing and was appointed President in October 2010; she allegedly extorted Sir Paul Robert Stephenson, the former Metropolitan Police Commissioner, and John Yates, a former assistant commissioner, into resigning over the News International phone hacking affair which she appears to have orchestrated with Rebekah Wade using the Wells Fargo, Canada Square JABS network; she was appointed, assistant commissioner specialist operations in the wake of the resignations she had allegedly extorted and held the rank until 23 January 2012."


Please visit links to learn about the

Presidential Field

election campaign and how a McConnell administration would bring justice to the many victims of the JABS user network, allegedly set up by Wells Fargo with its Canada Square banking partners, for use by the likes of Cressida Dick.