The Abel Danger White House Group announced today that it has linked Al Gore and Kristine Marcy's Apple-based Joint Automated Booking Station (JABS) to wire frauds including the transmission and use of an online, footprint image in a manner intended to deprive American citizens of the right of honest services from a virtual identity named Barack Obama.
Abel Danger's Global Operations Director Field McConnell claims that Gore and Marcy (McConnell's sister), launched Apple JABS in 1996 after transmission of online images of the torture-murder of JonBenét Ramsey had forced her father, John Bennet Ramsey, to pull his company, Access Graphics, and its Sun Microsystems networks, out of the bidding for a JABS network-management contract with the gay and lesbian commanders of DOJ Pride.

Prequel:
McConnell-Harper Pig Farm Graphics Linked To JABS For JonBenet

"PROOF!!! Obama Birth Certificate Fraud

[Wire fraud images built with Apple Joint Automated Booking Station (JABS) developed by Al Gore and Kristine Marcy]

""OBAMA's REAL Kenyan Birth Certificate Finally""OBAMA's REAL KENYAN Birth Cert - part 2"Privacy Paranoia: 5 companies you should think twice before trusting
"Privacy Paranoia: 5 companies you should think twice before trusting"

includes Al Gore's Apple which allegedly used Nortel patents to build JABS for Obama footprint fraud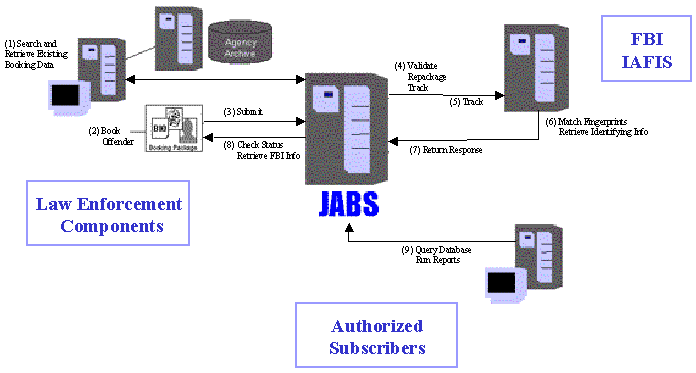 "Inside Africa: Near pristine image of Barack Obama's 1961 baby footprint has surfaced in 2011. Posted on October 17, 2011 by Lucas Daniel Smith SPECIAL EDITION. Inside Africa: Near pristine image of Barack Obama's 1961 baby footprint has surfaced in 2011. Thirty-two months have passed since I exited Africa with a certified (2009) copy of Barack Obama's 1961 Coast Province General Hospital (CPGH), Mombasa, British Protectorate of Kenya, Certificate of Birth. Said certificate of birth contains an image of a baby footprint. Said footprint is located in the lower left corner of the certificate. A close-up of the footprint is pictured below: Observers have questioned the significance of the image found on the 1961 Kenyan hospital certificate of birth. Is the image merely a generic adornment, ornamentation or 'trimming' found on all of that particular hospital's certificates of birth for that era? Or is the footprint that of the child bearing the name Barack Hussein Obama II? We asked ourselves, 'Was Kenya using inked prints on other forms of identification in and prior to the year 1961?' Answer: YES. (Left Thumb Impression / Right Thumb Impression) We then asked ourselves, 'Are there other hospital birth certificates which contain only one footprint, as opposed to both feet, issued in or prior to the year 1961?' Answer: YES. For sometime now I've been in fervent pursuit of corroborating certificates of birth issued by the Coast Province General Hospital (CPGH), Mombasa in or around the year 1961. At worst I hoped to ascertain and establish that the footprint is a generic image contained on other same era certificates issued by the said hospital. At best I hoped to demonstrate that the footprint is unique and differs slightly in form from other footprints contained on other same era certificates issued by the said hospital. In either case, I could substantiate and provide evidence to support the fact that the said footprint-birth-certificate is not atypical of other same era certificates issued by the said hospital. For some months now I have been working a slow and slothful, yet promising, scheme to gain access to colonial / protectorate records issued by the Coast Province General Hospital. A few days ago I received notification from long-time personal contacts (friends) now inside Kenya to the effect that they'd gained access to select birth records at the Coast Province General Hospital in Mombasa, Kenya via one of the hospital's employees.

What I have seen so far has come via webcam chat sessions [Gore-Marcy's Apple JABS].

I've seen what appears to be partial views of a CPGH certificate of birth which is nearly identical to the document that I obtained at the CPGH in 2009. James O.W. Ang'awa is listed as the attending doctor and the birth place of the father is listed as Kanyadhiang Village, Nyanza. The footprint appears identical in shape and size to the footprint on the document that I obtained in 2009. However, unalike the very dark and muddy footprint image contained on the 2009 certified copy, the footprint that I have seen over the webcam is lighter, more pronounced and the lines and wrinkles of the skin are all discernible. Moreover, the paper certificate appears to be light brown, tawny or perhaps beige in color. I've also now been shown partial views of another CPGH certificate of birth which contains the name of a different doctor and a different birth place of father and a different-looking footprint. I will report again soon."

"http://www.justice.gov/oig/reports/OBD/a0522/final.pdf The Joint Automated Booking System U.S. Department of Justice Office of the Inspector General Audit Division Audit Report 05-22 May 2005 THE JOINT AUTOMATED BOO Background The Department's law enforcement components book offenders by collecting fingerprints and photographs, and by recording information about the arrest and charges, the person's identity, address, physical description, and other information, all of which are commonly referred to as biographical data. A single arrest may involve as many as three distinct bookings, during which the arresting agency, then the United States ii Marshals Service (USMS), which detains the offender, and then the Bureau of Prisons (BOP) which incarcerates the offender, may capture photographs, fingerprints, and biographical data about the same offender. Prior to implementation of JABS, booking data were captured on paper and in systems accessible by only one agency, making it difficult to share information among federal law enforcement components. In components without a data system for recording bookings, storing, managing, and retrieving such information was inefficient. For example, information sent to the Federal Bureau of Investigation (FBI) for identification purposes was sent by mail on hard-copy forms, and the response from the FBI could take several weeks. Recognizing the labor intensive and redundant nature of the booking process, the Department established the Joint Automated Booking Station Pilot Project in 1993

[with then Vice President Al Gore and then Deputy Assistant Attorney General, Kristine Marcy (nee McConnell)]

to study the feasibility of automating the booking process and sharing data between Department components. The Pilot Project, which began operating in February 1996,

[allegedly with Nortel Networks and John Bennet Ramsey's Access Graphics Sun Microsystems client/server networks]

consisted of eight sites in the Southern District of Florida."

"NEW YORK--(BUSINESS WIRE)--August 7, 1995--Computer Associates International, Inc. and Sun Microsystems, Inc. today announced they will jointly market and support a co-branded integrated product that supplies the key network and systems management functions required for supporting today's distributed computing environments. The integrated product, to be manufactured by CA, will include CA-Unicenter,CA-OpenIngres and Solstice SunNet Manager and will be jointly marketed by both companies worldwide through their direct sales force and reseller partners. The new product will be available for Solaris on SPARC, x86, and PowerPC platforms. Other products including Solstice Cooperative Consoles and Solstice Enterprise Manager are planned for future availability. … John Ramsey,

[Apple-JABS-extorted father of the late JonBenét Ramsey]

president and chief executive officer of Access Graphics, Boulder, CO: "Thousands of clients are moving to Unix open systems, and virtually all have been pushing us for an integrated systems and network management solution. The integrated CA-Unicenter with Solstice SunNet Manager solution is an enormous opportunity for Access and our reseller partners, and will allow us to precisely meet our clients' needs." Access Graphics is a leading distributor of Sun open client/server computing solutions to information services applications in Fortune 1000 accounts

[allegedly including the Nortel development of JABS for Kristine Marcy's LGBT commanders of DOJ Pride]

"

"Wire

[Fraud]

18 U.S.C. § 1343 provides: Whoever, having devised or intending to devise any scheme or artifice to defraud, or for obtaining money or property by means of false or fraudulent pretenses, representations, or promises, transmits or causes to be transmitted by means of wire, radio, or television communication in interstate or foreign commerce, any writings, signs, signals, pictures, or sounds for the purpose of executing such scheme or artifice, shall be fined under this title or imprisoned not more than 20 years, or both. If the violation affects a financial institution, such person shall be fined not more than $1,000,000 or imprisoned not more than 30 years, or both. Honest Services Main article: Honest services fraud 18 U.S.C. § 1346 provides: For the purposes of this chapter, the term "scheme or artifice to defraud" includes a scheme or artifice to deprive another of the intangible right of honest services

[including the right of honest services from a natural-born president of the United States]

"

Please visit links to learn about the

Presidential Field

election campaign and why a McConnell administration would set up a Runaway Grand Jury to investigate the Gore-Marcy Apple JABS network in re its alleged use in transmitting wire-fraud images of an

Obama

footprint to deprive American citizens of their right to honest services.