Abel Danger's Presidential Field McConnell announced today that he has linked his sister Kristine Marcy, to a recent murder-for-hire death threat, allegedly relayed through the
Silent Witness JABS
network used to book Khalid Shaikh Mohammed (KSM) bombers for the London 2012 Olympics.
McConnell has notified the FBI of the death threat and – from a recent communication – has inferred his sister is being extorted into silence
in re
the possible use of a dirty bomb by KSM's sponsors to extort Olympic-sized concessions from the Coalition government of David Cameron and Nick Clegg.
Prequel 1:
Presidential Field Links GSA death Threat To Sister's Federal Bridge

Prequel 2:
McConnell Links al-Qaeda's Kingsway Base To Presidential Field Death Threat

"Inside Silent Witness"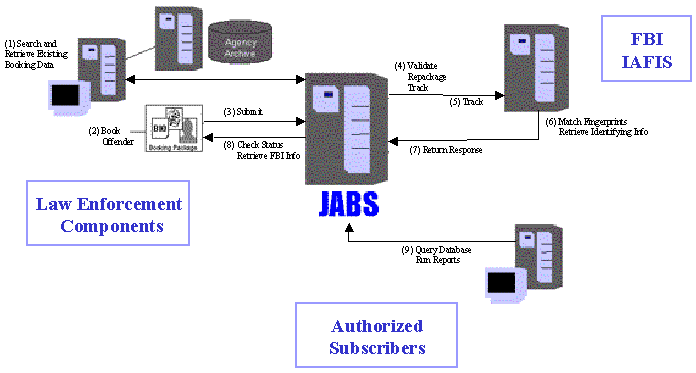 "The CIA Waterboarded KSM 183 Times At A Secret Polish Prison in March 2003

[KSM's rendition arranged by Kristine Marcy, the Gore Hammer founder of Con Air]

""9/11 Alexander Haig Had Inside Knowledge Of "The World Trade Center Bombing"""Al Jazeera -9/11 Conspiracies" "

[Spoliation inference that the list of KSM's water-boarded confessions is, in reality, his description of plots scripted for BBC America broadcast of Silent Witness episodes where actors and extras, bombers and killers, film crews and special effects teams, have been booked on Kristine Marcy's JABS]

http://en.wikipedia.org/wiki/Khalid_Sheikh_Mohammed
All of these plots can also be referred to as 'Second Oplan Bojinka'.
The February 1993 bombing of the World Trade Center in New York City
The September 11 attacks on the World Trade Center, the Pentagon, and the United States Capitol (both in Washington, D.C.) using four hijacked commercial airliners.
A failed "shoe bomber" operation
The October 2002 attack in Kuwait
The Paddy's Pub nightclub bombing in Bali, Indonesia
A plan for a "second wave" of attacks on major U.S. landmarks after the 9/11 attacks, including the Library Tower in Los Angeles, Willis Tower (formerly Sears Tower) in Chicago, Plaza Bank Building in Seattle and the Empire State Building in New York City
Plots to attack oil tankers and U.S. naval ships in the Straits of Hormuz, the Straits of Gibraltar and in Singapore
A plan to blow up the Panama Canal
Plans to assassinate Jimmy Carter
A plot to blow up suspension bridges in New York City
A plan to destroy the Sears Tower in Chicago with burning fuel trucks
Plans to "destroy" London Heathrow Airport, Canary Wharf and Big Ben in London
A planned attack on "many" nightclubs in Thailand
A plot targeting the New York Stock Exchange and other U.S. financial targets
A plan to destroy buildings in Eilat, Israel
Plans to destroy U.S. embassies in Indonesia, Australia and Japan in 2002.
Plots to destroy Israeli embassies in India, Azerbaijan, the Philippines and Australia
Surveying and financing an attack on an Israeli El-Al flight from Bangkok
Sending several "mujahideen" into Israel to survey "strategic targets" with the intention of attacking them
The November 2002 suicide bombing of a hotel in Mombasa, Kenya
The failed attempt to shoot down an Israeli passenger jet leaving Mombasa airport in Kenya
Plans to attack U.S. targets in South Korea
Providing financial support for a plan to attack U.S., British and Jewish targets in Turkey
Surveillance of U.S. nuclear power plants in order to attack them
A plot to attack NATO's headquarters in Europe
Planning and surveillance in a 1995 plan (the "Bojinka Operation") to bomb 12 American passenger jets
The planned assassination attempt against then-U.S. President Bill Clinton during a mid-1990s trip to the Philippines
"Shared responsibility" for a plot to kill Pope John Paul II
Plans to assassinate Pakistani President Pervez Musharraf
An attempt to attack a U.S. oil company in Sumatra, Indonesia, "owned by the Jewish former

[U.S.]

Secretary of State Henry Kissinger"
The beheading of Wall Street Journal reporter Daniel Pearl
Source: BBC [America]"then what, you watch them divide



"Jo Petherbridge Executive Vice President, Communications BBC Worldwide Americas, BBC AMERICA Jo Petherbridge has been EVP Communications for all the BBC's commercial activities in North and South America since January 2007. She and her team represent BBC businesses which include flagship channel BBC America, BBC Canada, BBC Worldwide Productions (including Dancing with the Stars), Global Brands, BBC Home Entertainment, Digital Media, Sales and Distribution, Childrens, Audiobooks and Motion Gallery. Jo was a member of the original team that launched BBC America in March, 1998. As channel communications chief she was responsible for BBC America's public and industry profile, press relations, talent management, award campaigns and channel events, as well as overseeing BBCAmerica.com. During her tenure the channel gained unprecedented critical-acclaim and prestigious awards including ten Peabody Awards, four Golden Globes and an Emmy. Prior to living in the U.S., Jo worked as a newspaper journalist for 10 years before moving to the BBC in London and heading publicity for factual programming. In 1997 she left the BBC to relocate to New York and was subsequently rehired to plan the transatlantic launch of BBC America and strategy for bbc.co.uk. Jo lives in Brooklyn Heights with her husband Warwick and son, Fin."

"Shortly after bomber Ramzi Yousef is arrested (see February 7, 1995), investigators discover a computer file of a letter on his laptop that is signed by "Khalid Sheikh, and Bojinka." An eyewitness account of the arrest is given to Time magazine by a "Khalid Sheikh," who is also staying in the same building. [MCDERMOTT, 2005, PP. 154, 162] Investigators also discover that Khalid Shaikh Mohammed (KSM) had frequently visited Yousef's apartment in Manila, Philippines, where the bombs for the Bojinka plot were being made. [PBS FRONTLINE, 10/3/2002] They also find Yousef has multiple fax and phone numbers for a "Khalid Doha." Doha is the capital of Qatar. KSM has been living there openly since 1992 (see 1992-1995)

[and alleged was a principal organizer of the launch of the BBC's Arab world propaganda arm, al-Jazeera]

. Shortly after being apprehended, US authorities notice that Yousef calls one of these numbers in Qatar and asks to speak to a "Khalid." The US already connected KSM to the 1993 WTC bombing just weeks after that attack and knew that he was living in Doha, Qatar (see March 20, 1993). [US CONGRESS, 7/24/2003] There is an entry in Yousef's seized telephone directory for a Zahid Shaikh Mohammed, Yousef's uncle and KSM's brother. Not long after this discovery is made, Pakistani investigators raid Zahid's offices in Peshawar, Pakistan, but Zahid has already fled (see 1988-Spring 1995). In 1993, US investigators already discovered the connections between Yousef, Zahid, and KSM, after raiding Zahid's house in Pakistan and finding pictures of them (see Spring 1993). [MCDERMOTT, 2005, PP. 154, 162] The FBI successfully arranges for a photograph to be taken of KSM. He is positively identified from the photo in December 1995. This results in his indictment in January 1996 for his role in the 1993 WTC bombing. US intelligence labels him a "top priority," according the 9/11 Congressional Inquiry. [LOS ANGELES TIMES, 12/22/2002; US CONGRESS, 7/24/2003]
Entity Tags: Ramzi Yousef, Zahid Shaikh Mohammed, Federal Bureau of Investigation, Khalid Shaikh Mohammed"

"In June 2008, a New York Times article citing unnamed CIA officers claimed that Mohammed was held in a secret facility in Poland near Szymany Airport, about 100 miles north of Warsaw, where he was interrogated under waterboarding before he began to cooperate. In April 2011, the British newspaper, The Telegraph said it received leaked documents regarding the Guantanamo Bay interrogations of Khalid Sheikh Mohammed. The documents cited Khalid saying that, if Osama Bin Laden is captured or killed by the Coalition of the Willing, an Al-Qaeda sleeper cell will detonate a "weapon of mass destruction" in a "secret location" in Europe, and promised it would be "a nuclear hellstorm".


As part of his Presidential Field election campaign, McConnell is now asking for Secret Service protection until he has had an opportunity to neutralize the source of the murder-for-hire death threat and the possibility of a Secret Witness nuke at the London Olympics.