Plum

City – (

AbelDanger.net

).

United States Marine Field McConnell has linked the late Deborah Furlong's post-production work on the late General Alexander Haig's MGM Stargate Command to Vancouver-based crews which she allegedly deployed to clean up evidence of Amec Pentagon bombs on 9/11.

McConnell alleges that the late MGM director and CAI Special Investor General Haig ordered two Canadian companies, Nortel and Macdonald Dettwiler & Associates, to build a

Virtual Stargate Command Center

in Cheyenne Mountain in support of an MitM attack on Pentagon VoIP response systems during phony sabotage-vulnerability testing by Amec on 9/11.

McConnell further claims that Furlong used a

Da Vinci's Inquest

cleanup crew from Vancouver in FBI uniforms to remove evidence of an alleged use of the Stargate Command to detonate bombs [Sep. 12, 2001 (Australia) 17:37:19 (MDT)] apparently pre-placed by Amec during its upgrade of the Pentagon.

Prequel 1: #1581: Marine Links MGM Role-Play Gaming Pig-Farm Studio to General, Jolie JABS for SG-1 Hackers Pentagon Bomb
Prequel 2: #1478: Marine Links Cisco's IHIT Pension Pig-Farm Key to Deborah Furlong SNAP Hack GPS Crash
SG-1

[bloopers]

Stargate Command

[best of]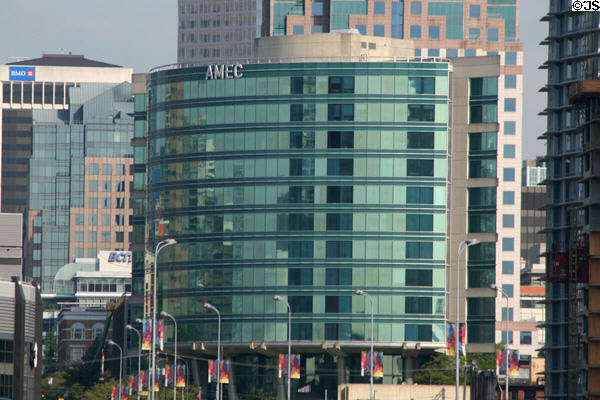 FBI Laboratory and other personnel collect evidence at the Pentagon. (Source: Arlington County After-Action Report)
Eyewitness Missile hit Pentagon on 9/11, No Plane, Government Confiscated 84 Camera Tapes
"
How Nortel's virtual private networks bypassed POTUS chain of command
, "Lloyd and another Nortel engineer Brett Jones boarded the MERCY in Singapore with the required equipment to install the new network and personnel from subcontractors on the project -- Cell-Tel Government Systems Inc., Maritime Telecommunications Network and Global Broadband Solutions (GBS), LLC. Lloyd and Jones led the installation of the wireless network on board MERCY with technical support from Nortel's Federal Network Solutions group .. The wireless network now in place uses a base station on the ship operating on the Global System for Mobile Communications (GSM) wireless standard. The GSM base station supports wireless cell phone service both on board and on shore with a range of up to 10 miles from the ship. The new network is integrated into the ship's existing internal telephone network's Private Branch Exchange (PBX) from Nortel which required a feature upgrade to operate seamlessly with Nortel's cellular GSM solution. The wireless service can also uplink to satellite if medical personnel need to make long distance calls to other specialists not located on the ship or within the region .. Beyond the work on the MERCY, Nortel does a broad range of business with the U.S federal government and Department of Defense. For example, the Dynamic Network Services (DNS) - the network that serves the Pentagon - runs on Nortel switches.
During 9/11, when essentially all of the wire lines and wireless were no longer functional, the DNS network continued to operate at full reliability
[Allegedly hacked by General Haig's Stargate Command and its post-production team led by Deborah Furlong]
. The Department of Defense relies on Nortel solutions in all 50 states and more than two dozen countries across the globe. Nortel was also the first networking vendor to achieve Voice over Internet Protocol (VoIP) certification from the US Defense Department Joint Operability Test Command. The certification ensures products deliver exacting levels of performance under duress and offer other unique features and functionality required for national security."
""Continuum": Wood on the Opening Scene
JUN 16TH 2008
In a recent interview conducted by MGM's Official Stargate website, director Martin Wood talked about how the opening scene of Brad Wright's Stargate: Continuum introduces Stargate Command to a possibly new audience at the same time it makes the fan feel the comfort of "home."
The series itself lasted ten years, and there is plenty of history into which to delve, but one of the goals of Wright and Wood was to prove that this movie—and any future Stargate movie—belongs on the big screen and could appeal to a wider audience, including those who might not be as familiar with the characters as fans are.
Wood explains how the opening scene to the movie goes through this history in an elaborately executed camera shot that shows viewers the people of Stargate Command. "I wanted the very first thing that people saw to be home. This is where we've lived for 11 years, look at this place, and give you a little tour around it. Everybody's there, and what's funny is that they're sprinkled in weird little ways.
"I just had this thought in my head, 'You know what? I am missing one element, I need someone to come out of this elevator.' What's funny is that all the people you see in there are regular background extras that have been there for 11 years of the show. So they're all very familiar and I needed somebody that the audience would go 'Oh!' There were a lot of different choices that we could have made, and Lexa [Doig] busted me on it. She said, 'Why didn't you ask me?' And I should have done. I should have had them both."
Whom did Wood choose? "Major Davis comes walking out of an elevator," he reveals with a laugh. "I asked Colin (Cunningham, Major Davis) if he would do it for me as a favour, and he very kindly said yes."
Major Paul Davis was introduced in Season Two's "A Matter of Time" as the liaison with the Office of the Joint Chiefs at the Pentagon. He sometimes had to be the messenger delivering unpleasant news, and sometimes, he was caught in the middle of tense negotiations, but always, he presented himself as an officer and a gentleman. He even got to share on a grand adventure with SG-1 in outer space! Some of his latest exploits included negotiations with a pair of bickering alien representatives and instruction in the creation of a democratic government with the fledgling Free Jaffa Nation.
Like Lt. Col. Cameron Mitchell, Major Davis has read every mission report that has come out of the Stargate Program. He hasn't been seen in the base since Season Eight, but his name was dropped in Season Nine."
"Emergency Cleanup/Rebuilding, the Pentagon

AMEC's capabilities [allegedly deployed from Vancouver] were displayed at the Pentagon before (!!!), during (!!!) and after the attack, for AMEC had just finished a project to strengthen and renovate one section, called Wedge 1. In the renovation, steel reinforcing beams were bolted together, floor to floor, to form a continuous unit, walls were lined with a strong fibrous material to trap fragmentation from explosions and blast-resistant glass nearly two inches thick was used in the windows. (emphasis mine)

AMEC responded to the terrorist attack within minutes by rescuing survivors, constructing isolation barriers, installing shoring in portions of impacted areas, and supplying debris-removal equipment. An emergency communications system established by AMEC later was adopted by several federal government entities on the project. With demolition and debris removal completed by late November, workers immediately turned their attention to the "Phoenix Project" phase – the rebuilding of the structurally damaged areas. Pentagon personnel back at their desks only one year after the attack.
And from Portland Independent Media:
http://portland.indymedia.org/en/2006/06/341768.shtml
Foreign owned British AMEC was put in charge of the areas hit on 9-11 long before 9-11. Then, they cleaned up after it. British AMEC did pre-9-11 WTC7 "renovations" and pre-9-11 Pentagon wedge "renovations and strengthening". Both of these British AMEC areas then suffer controlled demolition or were damaged intentionally on 9-11. Then Brititsh AMEC cleans it up. Then they leave the country in 2004.

"AMEC Construction Management, a subsidiary of the British engineering firm AMEC, renovated Wedge One of the Pentagon before 9-11 and cleaned it up afterward. AMEC had also renovated Silverstein's WTC 7, which collapsed mysteriously on 9-11, and then headed the cleanup of the WTC site afterward. The AMEC construction firm is currently in the process of closing all its offices in the United States."
"Deborah Sharp Furlong, wife of former Olympic chief John Furlong, dies in car crash Former Olympic chief and CBC television producer married last year
By Jeff Lee, Vancouver Sun April 13, 2013
Deborah Sharp Furlong, the wife of former Vancouver 2010 Olympics organizing chief John Furlong and a CBC associate producer, has been killed in a car crash in Ireland.
Ireland's Garda (police) confirmed

Friday

that Sharp Furlong, 48, died in a Dublin hospital

Friday

after being involved in a head-on collision with an SUV in Wexford County.
Furlong confirmed from Ireland that his wife died while driving alone.
"While our extended families are beyond words over this loss, we would like to thank our friends and well-wishers for their heartfelt concern and condolences as our families face this sudden and painful tragedy," Furlong said in a short statement.
The pair married last year.
Sharp Furlong was most recently the associate producer of 11 episodes of CBC's Arctic Air series. She also worked on a number of television series, including Cold Squad, Search and Rescue and Stargate SG-1."
"Larry W. Campbell (born February 28, 1948) was the 37th Mayor of Vancouver, British Columbia, Canada and is currently a member of the Canadian Senate. Starting in 1969 Campbell worked for the RCMP in Vancouver and then in 1973 as a member of the Drug Squad. Starting in 1981 Campbell worked for the Vancouver District Coroner's office and in 1996 he was appointed BC Chief Coroner, a post that he served in until 2000. … Originally from Ontario and of Scottish descent, after high school Campbell's grandfather found him a job digging ditches for coaxial cable.[1] Later he was a steel worker as a hand riveter in a boxcar plant in Hamilton. He joined the RCMP on a bet with a Hamilton municipal police officer. He spent about three years in uniform, but did not like to issue traffic tickets. He was transferred to the drug squad in Vancouver where he worked in street enforcement mainly regarding heroin, including undercover work. He started a drug squad in Langley.
Throughout his RCMP tenure, he never laid a single
marijuana
charge. After serving in the RCMP for 12 years, the provincial chief coroner told him that the new
Canadian Charter of Rights and Freedoms
would negatively impact his drug enforcement efforts and convinced him to become Vancouver's coroner. During the emerging
AIDS
pandemic, he became a strong advocate for progressive
harm reduction
policies, quipping that
needle exchanges
causing
drug addiction
"is like flies causing garbage." He served for 20 years, retiring as chief coroner for the province.
[1]
Campbell was elected in 2002 under the banner of the left-wing
Coalition of Progressive Electors
party. He was the city's first mayor to be elected from the party. Much of Campbell's success with voters was attributed to his charismatic personalty and colorful background. As the city's former chief
coroner
, his life inspired a popular
CBC Television
drama called
Da Vinci's Inquest
[Allegedly deployed cleanup crews to Penatgon for Amec's sabotage vulnerability tests]
. The show was later followed by a spinoff,
Da Vinci's City Hall
, in which the Da Vinci character followed his real-life counterpart into politics."
Happy Googling
PresidentialField Mandate
Abel Danger Blog