Plum

City – (

AbelDanger.net

).

United States Marine Field McConnell has linkedhis sister Kristine Marcy's apparent authorization of loan finance for SBA Mentor-Protégé test installations of WTC Twin Towers elevator bombs, to the late and former UTC President General Alexander Haig, and his alleged use of the Stargate Command hub in Cheyenne Mountain to trigger those bombs on 9/11.

S

ee #1: Abel Danger Mischief Makers - Mistress of the Revels - 'Man-In-The-Middle' Attacks (Revised)
Prequel 1: #1581: Marine Links MGM Role-Play Gaming Pig-Farm Studio to General, Jolie JABS for SG-1 Hackers Pentagon Bomb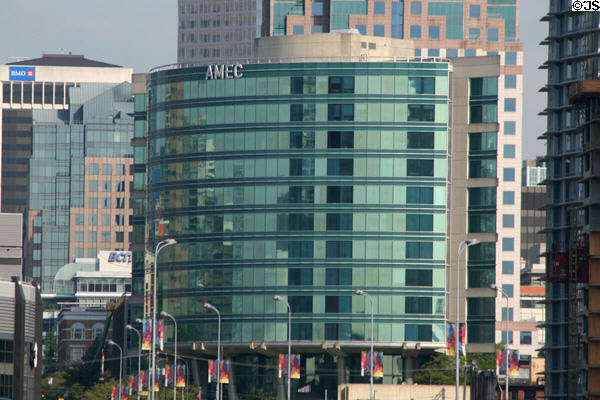 World Trade Center. OTIS Elevator Installation (Long time ago)
Stargate Command - iPhone & iPad Gameplay Video
9/11 Twin Towers: Bomb in the lobby!
"Mechanics left towers before buildings collapsed

By Dennis Cauchon, USA TODAY

At the time the elevator mechanics left, dozens of people were trapped in stuck elevators. Other people lost their lives trying to rescue those trapped in elevators, including a mechanic from another company who rushed to the Trade Center from down the street.

The departure of elevator mechanics from a disaster site is unusual. The industry takes pride in rescues. In the Oklahoma City bombing in 1995, elevator mechanics worked closely with the firefighters making rescues.

http://www.usatoday.com/news/sept11/...tor-usat_x.htm

On

Sept. 11

, the mechanics left on their own, without instructions from police or fire officials. ACE Elevator supervisors say this was consistent with the emergency plan. All the mechanics survived. "We had a procedure. We had a procedure to follow, and they (the mechanics) followed it," Niederau says.

But the Port Authority says the emergency plan called for mechanics to stay and help with rescues. "The manuals consider many emergency scenarios and describe the role of the mechanics in detail in responding to them," Port Authority spokesman Allen Morrison says. "There was no situation in which the mechanics were advised or instructed to leave on their own. They were, depending on the situation, to be dispatched to various emergency posts or to respond to various pas

About

9:45 a.m.

, from the south tower lobby, Port Authority elevator manager Joseph Amatuccio radioed the ACE Elevator supervisors on their private radio channel. O'Neill recalls him asking: "Can you mobilize to come inside and see what's going on? Because I'm here with the fire department, and they're asking me questions I don't know."

O'Neill radioed John Menville, an ACE Elevator supervisor trained in rescues, and both tried to get back in the building. The supervisors had special ID badges with red stripes that allowed them behind police lines."
"The Otis Elevator Company is the world's largest manufacturer of vertical transportation systems today, principally focusing on elevators and escalators.[1] Founded in Yonkers,New York, United States, in 1853 by Elisha Otis, the company pioneered the development of the 'safety elevator', invented by Otis in 1852, which used a special mechanism to lock the elevator car in place should the hoisting ropes fail.
Statistically, Otis is the world's most popular transportation company.[2] It is estimated that the equivalent of the world's population travel in Otis elevators, escalators and moving walkways every three days. According to United Technologies, Otis elevators carry the equivalent of the world's population every nine days.[3]
Otis was acquired by United Technologies in 1976 and is a wholly owned subsidiary. The company has over 61,000 employees, with 2007 revenue of US$11.885 billion. The company headquarters are located in Farmington, Connecticut."
"At a time when new construction is dominating the market, ACE Elevator undertook what was perhaps, one of the largest, most sophisticated elevator modernization programs in the industry's history. This "towering" achievement took place at New York City's prestigious World Trade Center (WTC), with the completion of the first six members of the elite "Shuttle Fleet."
Original Technical Specifications The existing generator sets were replaced with SCR drives. Due to the power requirements of the aforementioned equipment, new drive componentry would be design specific to WTC. ACE engineers, in conjunction with outside vendors, developed a system capable of powering the massive equipment with no negative effects to the building's power supply.
The use of SCRs for this installation required an isolation transformer, choke and harmonic filter as outlined below. Isolation Transformer: 450 KVA-4250 lbs. (WPI) Choke: 5MH-500A-2280 lbs. (WPI) Harmonic Filter: 210KVAR-1280 lbs. 350BP(TVI) SCR Drive: DSD-412 10 to 1250 amp (MagneTek)
The size of the new SCR drive enclosure was too large to fit in the elevator machine room. The choke and isolation transformer were also too large to be installed within the machine room space. The original motor-generator room, which could house this equipment, was located seven floors below the machine level [allegedly in a Stargate Command center linked to the Cheyenne Mountain hub]. In order to support the combined weight of the new equipment in the existing motor generator room, a steel platform had to be erected, consisting of steel I-beams welded to the building steel and steel plates attached to the I-beams forming a mounting foundation. All the above equipment was isolated from the building steel by special high tensile rubber pads. Installations of two separate trough runs (one high voltage and one communication) from the elevator motor room to the motor generator room seven floors away, proved a challenge. A run of approximately 80 vertical feet, employed over 300 running feet of 2-1/2" x 8" and 2"x 2" trough raceway. This run traveled through plaster ceilings, concrete floors and around structural steel. The remote location necessitated the installation of a new 800 amp service disconnect switch with a remote shunt trip, installed in each motor generator room."
"In the fall of 1973, as Watergate special prosecutor Archibald Cox pushed his investigation, Mr. Nixon sent Gen. Haig to instruct acting Attorney General William Ruckelshaus to fire Mr. Cox. "Your commander in chief has given you an order," Gen. Haig told him. Mr. Ruckelshaus refused and instead quit, in an episode that became known as the

Saturday

Night Massacre.
In the decades following Watergate, historians speculated that he had been the confidential source nicknamed "Deep Throat" by Washington Post reporters Woodward and Bernstein. The general always denied it, and it emerged in 2005 that associated FBI director Mark Felt was the source.
After President Nixon stepped down, Gen. Haig briefly stayed on as chief of staff for President Ford, then moved to become NATO head. He was widely credited as an effective leader, and warned frequently of the Soviet threat. In 1979, Gen. Haig survived an assassination attempt when an urban guerilla detonated a bomb that narrowly missed his motorcade. On the verge of retirement, the general told reporters at a news conference, "I thought I should go out with a bang, but this is too much." He retired in 1979 and took a job as president of United Technologies Corp."
United Technologies' commitment to small and diverse businesses dates back three decades. Major milestones include:
| | |
| --- | --- |
| 1976 | Founding corporate member of the Connecticut Minority Supplier Development Council (CMSDC) |
| 1998-2001 | Chairmanship of the National Minority Supplier Development Council (NMSDC) for two consecutive terms by our chairman and CEO |
| 2002 | Establishment of the annual UTC Minority Business Exchange |
| 2005 | Chairmanship of the NMSDC's International Program Advisory Committee |
| 2010 | UTC becomes member of Women's Business Enterprise National Council (WBENC) |
Throughout this time we have sustained board memberships with the NMSDC and several of its regional councils. Additionally, we have continued our support in the areas of supplier outreach and development. Some of UTC's key initiatives include:
Mentor Protégé – participation as a mentor under federal developmental programs for targeted categories of small businesses.
BusinessLINC – program where local corporations mentor Connecticut diverse businesses.
Annual Diverse Business Exchange – UTC conference to provide minority businesses opportunity to network with UTC supply management professionals and Tier 1 suppliers.
Supplier Gold Program – UTC's supplier recognition program established to acknowledge superior performance.
Achieving Competitive Excellence (ACE) and continuous improvement training and events.
Scholarships to diverse suppliers relating to business development.
Supplier diversity awareness practicum at historically black colleges and universities, minority institutions and other major business schools.
Tier 2 Program – this program expands our Supplier Diversity efforts to our prime suppliers by encouraging them to do business with competitive diverse companies.
Executive leadership and our Supplier Diversity Council (SDC) drive strategy development and work together with supply management and other functional areas to ensure the execution of key initiatives. The SDC members are the chief supplier diversity experts for their respective business units. They are the primary contacts for guidance on how to access UTC business opportunities and participation in our supplier development initiatives.
PresidentialField Mandate
Abel Danger Blog