Plum

City – (

AbelDanger.net

).

United States Marine Field McConnell has linked James Comey, Obama's pick to replace Robert Swan Mueller as FBI Director, and a director of

Obama's wrist slapped Fast & Furious bankers HSBC Holdings

, to the ongoing theft of F35 secrets, allegedly arranged while Comey served as General Counsel and Senior Vice President of Lockheed Martin. McConnell claims that Comey helped mi2g – HSBC's in-house cyber-hack team at Canary Wharf – to steal Lockheed's F-35 secrets and he invites those who may be concerned to Google terms below .. "RSA Poison Ivy Lockheed Martin",

"RSA Entrust",

"Entrust Thoma Bravo",

"Thoma Bravo Lee M. Mitchell", "Lee Mitchell Sidley Austin",

"Sidley Austin Bernardine Dohrn"

"Bernardine Dohrn Michelle Obama"

Prequel: #1547: Marine Links Comey to Connecticut Pedo-Fem Hedge Fund and Sandy Hook Remington Fraud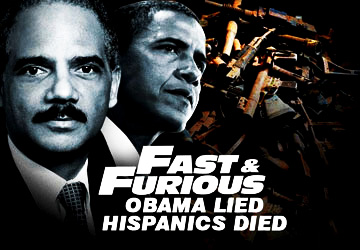 "AIR, CONGRESS, INTEL & CYBER
"I'm confident the classified material is well protected, but I'm not at all confident that our unclassified information is as well-protected," said Kendall, the Under Secretary for Acquisition, Technology, and Logistics. "It's a major problem for us…. What it does is reduce the costs and lead time of our adversaries to doing their own designs, so it gives away a substantial advantage."
mi2g Directors
[HSBC director James Coey's alleged F-35 cyberhack team at Canary Wharf]
| | |
| --- | --- |
| Executive Chairman | D K Matai |
DK is an engineer turned entrepreneur and philanthropist with a keen interest in the well being of global society. He founded mi2g in 1995, the digital risk specialists, in London, UK, whilst developing simulations for his PhD at Imperial College. He helped found ATCA -- The Asymmetric Threats Contingency Alliance -- in 2001, a philanthropic initiative to understand and to address complex global challenges. He is widely quoted in the international media on the risk and reward of digitisation. DK co-founded The Philanthropia in 2005 -- Trinity Club, Syndicates and Ethical Investment Funds -- with entrepreneurs, family foundations, private banks, non-governmental organisations and specialist advisors to resolve complex global challenges through collaborative & sustained efforts. DK's online presence: Twitter, Facebook, LinkedIn, HQR, Open ATCA, Intent & IntentBlog. [Profile in pdf]
Senior Advisors
| | |
| --- | --- |
| Sir Terence Clark | Senior Consultant - Political Risk |
Terence is developing business for mi2g with key Middle Eastern players in the government and private sector, having been British Ambassador to both Iraq and Oman.
| | |
| --- | --- |
| John Flynn | Senior Consultant - Risk Profiling |
John helps profile risk associated with IT infrastructure from both cyber terrorism and electronic warfare. He is the Permanent Representative to the European Federation of Engineering Consultancy Associations (EFCA) in Brussels, having been British Ambassador to Venezuela and Angola.
| | |
| --- | --- |
| Dr Tim Forse | Senior Consultant - Valuation Databases |
Tim works closely with mi2g in developing secure online databases of extremely valuable and sensitive knowledge resources. He is a Director of Segal Quince Wicksteed an mi2g sister company. He is a specialist advisor on the development of Science Parks and Economic Development Projects having worked with PriceWaterhouseCoopers.
| | |
| --- | --- |
| Anthony Harris | Senior Consultant - Defence & Specialty |
Anthony is working with mi2g within the Defence and financial services sectors. Anthony was a member of the negotiating team that concluded the Al-Yamamah deal in Saudi Arabia with BAE Systems and the UK-UAE Defence Cooperation accord in 1996. He has also been in charge of the BBC Worldservice budget and a Director of Robert Fleming, having been British Ambassador to UAE.
| | |
| --- | --- |
| Willy Hersberger | Senior Consultant - Risk Transfer Specialist |
Willy is developing alternative risk transfer solutions for mi2g clients within insurance and reinsurance markets in Switzerland, Liechtenstein, Germany and Austria. He is a Swiss national and a graduate in business administration from St Gallen University in Switzerland. He has over three decades of experience in senior management positions within Europe and America in underwriting and marketing at Swiss Re.
| | |
| --- | --- |
| Dr Peter Madden | Senior Consultant - Agent Technology |
Peter is a specialist in artificial technology and secure distributed systems. He is also an associate of uc.comand a non-executive director of RCMS. He has worked as a Project Manager for the Ministry of Defence (MoD) and the Defence Evaluation and Research Agency (DERA) (DSTL).
| | |
| --- | --- |
| R Oliver Miles | Senior Consultant - Corporate Alliance |
Oliver is the Chairman of MEC International and works with mi2g in developing key corporate relationships, having been British Ambassador to Greece, Luxembourg and Libya and a non-executive Director of Vickers Defence plc. He is currently developing markets in the Mediterranean and North Africa.
| | |
| --- | --- |
| Major General Bill Robins | Senior Consultant - Asymmetric Risk |
Bill is working with mi2g in developing asymmetric risk solutions. Bill ran British Army tactical communications and electronic warfare units before he became responsible for Information and Communication services for UK Defence Forces. He has worked in the Defence Industry, including BAE Systems, on Battlefield Information Systems and Homeland Security. He is a visiting Professor at Cranfield University, assigned to the Royal Military College of Science.
| | |
| --- | --- |
| Dr Simon Shepherd | Senior Consultant - Cryptography |
Simon is working with mi2g in the development of next generation on-line banking and insurance security architecture. He has a Doctorate in cryptography and is an expert in computer communications security. He was an Officer in the Royal Navy and has worked as Systems Engineer at BAE Systems.
PresidentialField Mandate
Abel Danger Blog