Plum

City – (

AbelDanger.net

).

United States Marine Field McConnell has linked Fire, Police, B.C. Hydro & Power Authority and 911 Emergency Responders' apparent use of Cisco public key infrastructure ('PKI') to police monitoring of Starnet and Pickton pig-farm operations during the '90's and more recently, to multiple arson attacks on the Pacific Rim Resort property in Tofino B.C.

McConnell alleges that the arson attacks were monitored and possibly even authorized through Cisco platforms used by bcIMC pension-fund members out of the Tofino Muncipal Office, Tofino Volunteer Fire Department, and B.C. Hydro & Power Authority together with their "E" Division counterparts in Surrey.

From spoliation of evidence at the various crime scenes, McConnell makes an inference as to the guilt of bcIMC pension-fund members whose Cisco public key infrastructure (cf. Entrust) helps conceal attempts to take over the Pacific Rim resort property and business – owned and operated by the English Family since 1984 – with multiple, pre-authorized attacks that have caused over 3 million dollars in damage between 2010 and 2013.

Media Coverage of Starnet Raid - August 20, 1999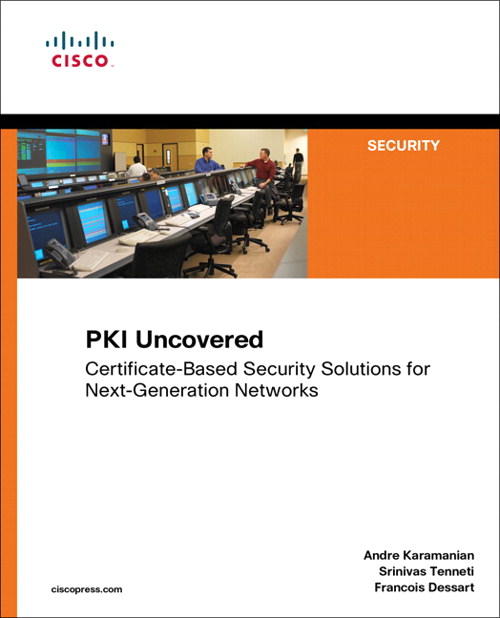 "12. RCMP Sergeant (now Commissioner) Robert Paulson As a member of the RCMP's Southwest Major Crime group, then Sgt. Robert Paulson was extensively involved in the missing women's investigations. His name appears hundreds of times in the documents disclosed to the Commission. According to Dep. Chief Evans, in March of 2000, Sgt. Paulson and Sgt. Davidson "approached Chief Superintendent Bass with a proposal to create a coordinated effort to review the unsolved homicides and the Missing Women".35 Despite these efforts, it would take another year before the JFO was formed."
"In Newsweek Magazine .. Sex, Bets And Bikers Oct 17, 1999 8:00 PM EDT
The raid was swift, and thorough. As dawn broke over one of Vancouver's seedier business districts last Aug. 20, a heavily armed team of law-enforcement agents smashed into the offices of Starnet Communications International, a four-year-old company that runs gambling and pornography sites on the Internet. Over the next three days authorities sifted through the company's files, hauling away boxes of papers and cartloads of computer equipment
[Cisco PKI platform]
. The raid was the culmination of an 18-month probe of Starnet's operation, which authorities have described as "substantially and fundamentally an illegal enterprise." According to documents filed in Canadian courts in connection with the search warrant, Vancouver law-enforcement agencies claimed that the company routinely engaged in illegal gambling, distribution of hardcore pornography and money laundering, all using the Internet."
"REGULAR COUNCIL
TO: Mayor & Council DATE: July 15, 2010
FROM: General Manager, Finance & Technology FILE: 1275-24
SUBJECT: RCMP Surrey Detachment Telephone System Replacements
RECOMMENDATION
It is recommended that Council authorize the purchase of Cisco Systems Inc. IP telephony systems, network equipment and technical professional services from Telus Communications Company for $550,000 plus GST and PST, for hardware and services, to replace the RCMP
Surrey Detachment's legacy telephone systems.
BACKGROUND
The existing RCMP Surrey Detachment's legacy telephone systems have exceeded their expected lifespan and are due for immediate replacement. The systems support approximately 800 users at: the main detachment, five district, and two community policing offices. The existing legacy telephone system is a 15-year-old Private Branch Exchange (PBX). The useful life and capacity of the system has been reached. There is no room for expansion and viability of support is of significant concern.
DISCUSSION
The voice and data telecommunications industry has made significant technological advancements since the time that RCMP Surrey Detachment implemented its current PBX system. The modern industry replacement standard for telephone systems is voice over Internet protocol (VoIP) systems. These systems offer significant improvements over legacy PBX systems and Centrex services. By delivery of voice communication over existing data networks in an IP format, significant cost savings are achieved."
"Entrust Software
[for Cisco platforms and public key infrastructure, originally developed by Macdonald Dettwiler and Associates of Richmond B.C. in 1993]
Last Updated: October 21, 2011
Expires: September 30, 2012
Commodity Manager: Dan Needham
This Supply Arrangement is available to:
BC Government
[employees and members of the bcIMC pension fund]
only This CSA is for various Entrust software licenses and services. The Province continues to have a need for Entrust products. However, the Province is currently reviewing acquisition methods with a view to selecting the best fit. This review is expected to complete before September 30, 2011. Therefore, CSA #000259 for Entrust Software is being extended to September 30, 2011. Related Keywords security, software, encryption, PKI, certificates, entrust
Entrust Ltd
Paul McBride
Public Sector Account Executive and National Sales Engineer
Entrust Limited
1000 Innovation Drive
Ottawa, Ontario K2K 3E7
Phone: 613 762-6422
Fax: 613 270-3068"
"SUNDAY, JULY 28, 2013
BCIMC Legal Counsel denies wrong doing by his clients.
Robert des Trois Maisons - legal counsel BCIMC
Robert des Trois Maison(shown in photo on left) is VicePresident of Legal Affairs and Chief Legal Counsel for BCIMC.
In correspondence late Friday evening (11:04 P.M.) to one of our blog Editors, des Trois Maisonissued a general denial as follows:
I am General Counsel for the British Columbia Investment Management Corporation. I have been provided with a copy of the email you sent this afternoon to Doug Pearce. The statements and allegations on the website cuabcimc.blogspot.ca concerning bcIMC, Mr. Pearce and his son are false and defamatory. None of these parties was involved in any conspiracy or wrongdoing, whether as alleged on the website or otherwise, nor do they consent to your publication of this false and defamatory material.
The Editors are of the opinion that the denial by Mr. des Trois Maison does not deal with the issues.
It is patently clear that not all of the statements on this website/blog about BCIMC, Doug Pearce or his son, Reid Pearce, are false.
Some statements are clearly true and leave no room for doubt, for example, no one can honestly deny Doug Pearce is CEO of BCIMC, that BCIMC owns Parkbridge, that Tofino and BC Hydro civil servants have their pension funds managed byBCIMC.
Also, the Editors have been careful not to accuse BCIMC, Doug Pearce, his sonReid, of any specific wrong-doing.
The Editors have simply described the facts and outlined the logical inferences that can be drawn from those facts based on accepted forensic principles.
The Editors has responded to Mr. des Trois Maison and requested he identify specific statements that are false.
The Editors have also suggested to Mr. des Trois Maison that if BCIMC, Doug Pearce and his son are innocent then:
1. BCIMC will support Jack English and his family by requesting a proper police investigation of crimes carried out against the English family and their property including the threats on their mortgage broker in Nova Scotia. If the mortgage broker had not been threatened and completed her engagement BCIMC / Parkbridge would not have been able to acquire the resort property at distress sale prices.
2. BCIMC will support Jack English with his request for a meeting with Premier Christy Clark and her staff to resolve the unethical conduct of BC Hydro that appears to be supporting the interests of BCIMC. BCIMC Board of Directorsmember, Cheryl Yaremko, is also BC Hydro's Chief Financial officer and she is in a perfect position to facilitate a resolution of this long outstanding matter that gives the clear public impression that BC Hydro is refusing to revolve the matter in order to assist BCIMC in an underhanded way.
Readers are encouraged to visit again in the next few days to find out if BCIMC andDoug Pearce will do the right thing and take the suggested measures that would assist to preserve the public reputations of BCIMC and its CEO Doug Pearce who claim to adhere to the best ethical practices.
Posted by Joe Adam at

4:47 PM

No comments:
"http://bc.cb.rcmp-grc.gc.ca/ViewPage.action?siteNodeId=50&languageId=1&contentId=20924
Our Headquarters is Relocating to 14200 Green Timbers Way, Surrey, BC Starting January 2013
Background
The RCMP E Division Headquarters Relocation Project is a major Crown initiative to relocate and consolidate existing RCMP headquarters units throughout the Metro Vancouver to a new site in the City of Surrey known as the Green Timbers Site.
The project is being procured as a public-private partnership. The Government of Canada and Green Timbers Accommodation Partners signed a Project Agreement on April 22, 2010, whereby Green Timbers Accommodation Partners has agreed to a fixed price of $966 million to design, build, finance and maintain the facility for a term ending 25 years after construction.
Right now, Integrated Units and RCMP E Division headquarters' employees are working out of 25 separate locations throughout Metro Vancouver. A new headquarters facility will help the RCMP improve teamwork, operations and community safety.
Of the 9500 RCMP employees in BC, 7000* are RCMP police officers responsible for front-line policing such as responding to emergency calls, criminal investigations, traffic services and crime prevention. They also work on initiatives that expand beyond BC's borders; for example, organized crime, immigration, customs, national security and commercial crime. About 2500 of the 9500 RCMP employees in BC are Civilian Members, federal Public Service and municipal employees delivering essential support services that help strengthen the RCMP's crime reduction efforts. They work in community relations roles and within our headquarters managing business, training and administrative duties that are important to our operations."
Happy Googling Links:
PresidentialField Mandate
Abel Danger Blog