History Lesson First, For Barry Soetoro, Punahou '79
AD

Exposure Of Serco Pulls Obama-Cameron Skirts Over Their Faces
He Lives, He Lives
God Doesn't Need To Be Googled And Will NOT BE MOCKED
A Bolt From The BLUE Saves Atlanta And Syria
G-Spot: putin + chapman + astana + ioc + roxana saberi + FIELD MCCONNELL
Petraeus-Putin-McConnell Agree; Set OPERATION LURKING CAT 22 October, 2013?
G-Spot: PETRAEUS + MCCONNELL + domestic tranquility + Lurking Cat + Punahou '79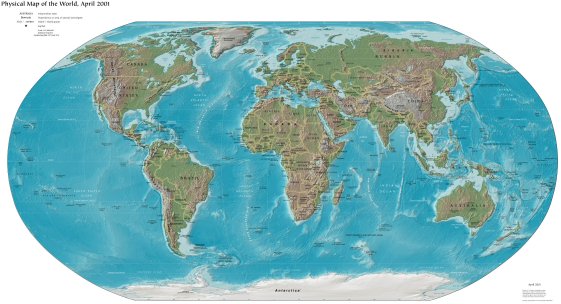 He, Him, God, He Has The Whole World In His Hand
G-Spot: Zecharaiah + Myrtle trees + whole world peace + rest
Plum

City, Wisconsin Unmarked Unit 37
God Doesn't Need To Be Googled and Will NOT BE MOCKED, 2nd Notice


Putin-McConnell Make Cammy Poo Look Like Exposed COCKroach Obama Seeks Reggie Love's Chorizo
G-Spot: McConnell + PELINDABA + Blatchford + Obama + Shale + Kelly + Cook
Agent Beanspiller, Operation SKIRT LIFTER, Magic Circle, London
G-Spot: wanker + banker + shirt lifter + tosser + abel danger + MCCONNELL
Monsanto-Serco-Gates-HSBC-KPMG-MI2 Exposed By

Plum

City Stud
G-Spot: Five Car Stud + Field McConnell + Abel Danger + Atlanta Burns
SKIRTLIFTER Sheikh yur-Buti Tracks SHIRTLIFTER Cammy-Pooh
G-Spot: Geddes + Blatchford + Cameron + Chicago Fire + 1871 + FIELD MCCONNELL
See Also: Pelindaba + Cameron + Obama + Thatcher + Zuma + Cook + Shale + FIELD
G-Spot: Lampshade + Lady Fingers + 1957 + Ed Gein + PlainFIELD + Lip Biting
( William Jefferson Clinton Another Sick Lip Biter-Rapist)
Okay, Now Determine The Heart, The Diamond and The Club

Bonus Question: What Card Game Did Obama Play While Benghazi Burned?


G-Spot: Boxer + Feinstein + Pelosi + Waters + Cauldron + MacBeth + Boxer + Feinstein + Pelosi + Waters + ALL VETS ARE MENTALLY ILL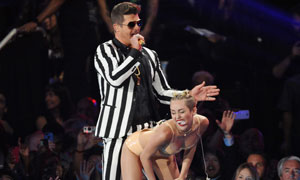 Hetero Shuns 4 Queer Queens To Pleasure Straight Chick
G-Spot: Queen summons son+ concerns + Jeffrey Epstein Billionaire + Beatrice + nine + Eugene at eight + Duke + Azerbaijan
If You Fuck With The Duck, You'll Get The Bill
G-Spot: Barry Soetoro Punahou '79 House Of Cards Blown Down By PCS, Punahou '67
PWA Dangerette WMPOM From BangMe Office
G-Spot: WMPOM + WMPFP + Bangme + Pastel Ginger Snap
Way back in Chapter 2 Chips had arrived at Atlanta's Swan House for and Umbrellaman briefing. It had looked like France-UK-US-Canada and (redacted) were agreed that the Saudi supplied chemicals deployed as ordered by HE WHO RETIRES GENERALS AND ADMIRALS had fooled many who still watch the tightly controlled and sloppily scripted main stream media. Luxor Ladies had returned from Dubai and Damascus and had suggested to Agent Chips he repair to Dubai enroute to London when a SECOND DEAD SWAN would be discovered. Janet Napolitano had awakened and smelled the coffee but Governor Malloy of the Sheriff-less Masonic street threater state offered to continue the lie for a measely $2.5M. Ginger had just bespectacled herself to read the second message when a second Big Blue Flash illuminated the Atlanta skyline.
Chips thought he had lost consciousness when a blue gingham dress covered his face in anticipation of a skirt being lifted over the EVIL and WORRIED faces of the Queen's Three Pussies as Hollande in France was having a CHANGE OF HEART.
PWA Dangerette WMPOM From BangMe Office
G-Spot: WMPOM + WMPFP + Bangme + Pastel Ginger Snap
Scripture: Nahum 3:5 and Jeremiah 13:26
5 "I am against you," declares the Lord Almighty.
"I will lift your skirts over your face.
I will show the nations your nakedness
and the kingdoms your shame.
26 I will pull up your skirts over your face
that your shame may be seen—
Gospel song: He
Secular song: Long Cool Woman In A Black Dress
The Umbrellaman Brief via the OmniGlobe at the Swan House had been delayed first as the PWA Dangerettes had to take out a pair of TROUBLEMAKERS in the husband's bedroom not to be confused with Glenn McConnell's B-24D "Troublemaker" which had been shot down in April 1944 39 years before Field McConnell would be kicked out of the Happy Hooligans for being a TROUBLEMAKER. After Field made a little more trouble the Wing Commander canceled his removal and promoted him twice while also assigning collateral duties of UNIT HISTORIAN and Director of Unauthorized Air Show Performances as Field had typed a seven page letter, single spaced, enumerating the many transgressions of every single guy in the chain of command excepting Colonel Wally Hegg, NDANG, who was called Home by He, Him earlier this year.
After asphyxiating both the would be tough guys, the three Dangerettes took their places at the table while a fourth was engaged with the Turgid Warrior in the 37 Studebaker and a fifth was hiding in the trunk with her war paint on having been advised there would be an attempt on Agent Chips' life. As Agent Bean Spiller quietly listened to the energetic lovemaking in the back seat of the 1937 'straight eight President' she laughed as she thought how Bill Clinton had been the crooked two President, and also the second best documented lip biting rapist behind Wisconsin's own Ed Gein of PlainFIELD who was prescient in that he had foreknown the BADGER CULL that was the Chicago Cabal's code word for the Georgia Guide Stone inspired GENOCIDE planned by the Royals, City of London and the Queen's Three Pussies code named THE SHIRTLIFTER, THE TOSSER and GLAMOURBOY. The Wanker was also targeted should (redacted) not cancel Syrian Labor Day weekend festivies as cowardly Cameron and Guyliner Harper had already done by 1911/29August/13. As Bean Spiller felt her MI increasing as she listened to "Pile Driver, Jack Hammer" she did not sense the colorless, odorless, tasteless gas that had been quietly released into the interior of the 1937 Studebaker President Touring Sedan with the 'straight 8' and dual sidemounts. As she feel asleep she dreamed she was locked in the embrace of a Determined Warrior Naval Academy Graduate who was a Naval Aviator, part Indian and a Texas born ass kicker, or more recently the WMPFP Agent Chips, or as the non-Intel world knows him, Field McConnell, the PCS [
Plum
City Stud ].
Back inside the Swan House Hammer MacCheese was advised by Tactics Tillman from his arboreal recon location that the 1937 Stud had just been loaded onto a rolloff wrecker with an unusual Motto. Hammer MacCheese asked Tillman if the Camel on the logo was black or brown. When Tillman had observed it he was wearing his 3x NVGs but he was certain the camel was black of a FIELD of
yellow
.
Hammer MacCheese approached the OmniGlobe and pushed the

BIG

RED

BUTTON

, he pushed it real good. Immediately Umbrellaman's voice and the image of Rooster Cogburn appeared with Umbrellaman saying "Good ahead MacCheese, I see you have signaled DEF CON 1 in the September Coup Indicator."
"Umbreallaman, the 37 Stud was just loaded onto a Camel Toe tow truck capable of snatching customers out of tight spots. Standing by to invoke TIGHT BEAVER, MacCheese."
"MacCheese, I authorized Hammers Three to communicate in the clear with all Dangerettes past and present. If Chips is alive, he will be with one or more of the Dangerettes. Are any SWAN HOUSE PWAs unaccounted for?"
"Umbrellaman, we have accounted for all except Ginger Cookie and Bean Spiller. We have launched the FESTUS drones and they are canvassing Atlanta and if no good news within 15 minutes we'd like to alter the search pattern of the MQ9s working with Ft. McPherson, standing by. I think we all need to steel our resolve and take a break for a sociable, standing by as we listen to a coded briefing, WHERE'S CHIPS."
Umbrellaman sensed the concern of all so he authorized SOCIALABLE but few of the
Abel Danger
Team took advantage of the courtesy except for Hamish who was ensconced at the Marriott Gateway with an HSBC banker from Atlanta whose partner worked for KPMG. Hamish heard the sociable call and immediately poured himself a double Perrier mineral water, with signature lime slice, whilst reading a request from Chips, written partially in French, before the last message from Chips at 1744/29Aug/13 when Yahoo again interrupted his non JASPAR-FESTUS email account, fieldmcc@yahoo.com. What wankers Tomoye trolls are.
From: Field Mcconnell
To: David Hawkins ; Kraig Peterson ;Tim Hagiwara ; Atomic B ; Jeanie Beanie ;Mike Robinson ; "bhollingsworth@cnsnews.com" ; "judi@canadafreepress.com"
Cc: "Governor.Malloy@po.state.ct.us" ; "FOBanalysts@hq.dhs.gov" ; "JohnSimmons@3DReleasing.com" ; "hartford@fbi.gov" ; "milwaukee@fbi.gov" ; "jwatson@nmic.navy.mil" ; "atlanta@fbi.gov"
Sent: Thursday, August 29, 2013 11:56 AM
Subject: U.S. Justice Department Gives CT State Police, Newtown Hush Money
Hamish, Marquis or Atomic, do any of you know how to say hush money in French.
I just received a handwritten message from an oathkeeper in Chicagoland. I didn't realize so many Syrians spoke French but I do not so please translate for me. The Syrian had seen one of my GOOGLEBAIT G-Spots at a DMORT planning session relating to October event in Region 3:
[ Serco + McConnell + Marcy + E4B ]
Malloy la magnifique reçoit deux millions et demi de dollars pour modifier la ligne de temps du théâtre de rue effectué par le Département de la Sécurité intérieure après OODA-Googler expose DMORT V sqealer. Certains osent appeler cela de l'argent silence, j'appelle cela de la trahison. J C, DMORT Five.
By the way, on 9/11 there was a MCCONNELL aboard Speckled Trout (Trout 99, aircraft 61-2669 ) What are the odds there was a MCCONNELL aboard Looking Glass on 22 October, 1962. What are the odds a MCCONNELL would settle the Serco-Syria

FALSE FLAG

. Any objections to posting a chapter tonight based on Nahum 3:5 and Jeremiah 13:26?
More later, working on Malloy's oft delayed timeline in the street theater found at this GOOGLEBAIT that caused Janet to do the right thing; leave the sinking ship:
[ malloy + dmort V + dhs + hseep + vision box + crisis actors + MCCONNELL]
Hamish, Marquis or Atomic, RSVP in English and if you do ensure you place this marker:
[ vivi 36 + venus 77 + trout 99 + word 31 + MCCONNELL ]

.
by Christine Stuart | Aug 28, 2013 1:12pm
Umbrellaman had conferred with Hammers MacCheese, Rooster Cogburn and Otto Pilot and decided to invoke Operation SOLO. Following the brief sociable and with no good news from the small drones, the Ft. McPherson MQ9 was electronically commandeered from a Farady Cage near Bremen remotely by an Abel Danger Agent with SIX WINDOWS OPEN.
"MacCheese and Rooster Cogburn, I am invoking Def Con 1 and deploying Operation Solo if we don't have positive indication that Agent Chips is alive and well by 0600/30Aug13. At that time any UNFRIENDLY FADECs will be manipulated by Dwarf and Tango. Glamourboy Harper may recall the Leftbridge FADEC of July 2011 and Bullingdon Shirtlifter Cameron may recall the 1994 Chinook FADEC but they haven't seen anything yet. Please take a musical break and electronically access what is on Chips' FESTUS CLIPBOARD indicating what was assembled to be crafted into his OODA busting FACTION. I am going cold and quiet while I contact Vladimir as I think that the C-R-I-S-P sanction will be rolled out tomorrow morning by Russia, Iran, Syria, China and redacted. When we come back from the musical intermission, we can tweak Operation SOLO, 2013. Umbrellaman".
Hammer MacCheese had already downloaded Chips' current CLIPBOARD and was reading it thoroughly as were Rooster Cogburn, Atomic Betty and Barry M. Hall. They was all aware that Chips prefaced each item to be deployed with Letters in parentheses in reverse alphabetical order. MacCheese noted that in the chapter he was writing Chips had not yet edited Post #1665: (Z)
#1666 Marine links Obama Pay-OFF 6s & 7s to MI-2 Prince in Middle attacks on Syria gas, Sandy Hook
Plum

City – (

AbelDanger.net

).

United States Marine Field McConnell has linked Barack Obama and Pay-OFF 6s & 7s* to MI-2's use of Prince [Andrew] to support Man-in-the-Middle attacks on FBI crime scene investigations into the Syria-gassing and Sandy Hook-shooting contract hits.
Pay-OFF 6s & 7s* = Hit team payments through Obama's Foreign-Fugitive-File False-Flag Forfeiture Fund
McConnell claims Obama extorted authority from MI-2's Prince Andrew to launch Man-in-the-Middle attacks with tainted FBI crime scene investigations – where spoliators are paid out of DOJ Asset Forfeiture Funds to put false-flag crime scenes at 6s & 7s – on the Connecticut police at the Sandy Hook Elementary School (20 children, 6 adults shot) and the Damascus police (322 dead, including 54 children gassed).
Disambiguation:
MI-2 = Protection racket = Marcy (bona vacantia) + Inkster (escrow) + Interpol (Foreign Fugitive File)
MI-2 = Marine Intelligence and Investigation – unit set up in 1967 to destroy above
McConnell notes that in Book 12, published at
www.abeldanger.net
, agents deployed by the Marine Intelligence and Investigations (MI-2) group are mingling in various OODA modes with agents of the Marcy Inkster Interpol (MI-2) protection racket based at Skinners' Hall.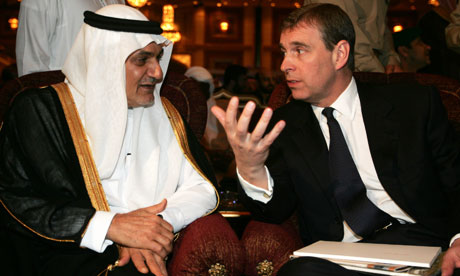 GRAPHIC VIDEO: Poison Gas Attack In Syria
Busted! Sandy Hook Chief ME DR W. Carver Involved in Mass Cover Up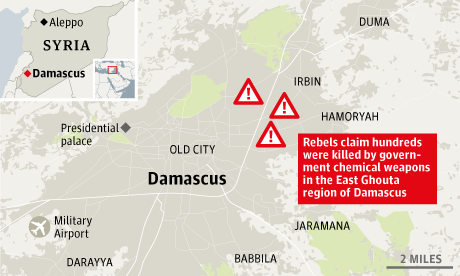 "Prince Andrew's billionaire paedophile friend given permission to land private jet at RAF base for visit Sandringham [ergo Prince is target for pedophile entrapment and extortion in MI-2 MitM attacks]
By FAY SCHLESINGER and DAILY MAIL REPORTER
UPDATED: 15:51 GMT, 10 March 2011
Queen summons son to convey concerns over links to Jeffrey Epstein
Billionaire met Beatrice when she was nine and Eugene at eight
"NEWS
FBI Awards $40 Million To BAE For Cybersecurity
[9 months after MI-2 Prince arranges for BAE to pay $400 million into the Obama Forfeiture Fund at the DOJ]
Elizabeth Montalbano
See more from Elizabeth Connect directly with Elizabeth: Bio | Contact Contract will provide risk assessments and monitor data security for the Federal Bureau of Investigation's IT systems. Elizabeth Montalbano | September 22, 2010 12:23 PM
The Federal Bureau of Investigation has awarded a $40 million contract to United Kingdom-based BAE Systems to provide security risk assessments, certification, and accreditation to agency IT systems.
It's the second multimillion-dollar cybersecurity contract the FBI has awarded in a little more than a month. In August, the FBI outsourced a range of cybersecurity services to Fairfax, Va.-based ManTech for $99.5 million. ManTech is providing intrusion-detection monitoring; security engineering; incident identification and response; vulnerability assessment and penetration testing; cyberthreat analysis; and specialized cybertraining services.
The award is also the first of a $134 million FBI contract vehicle called the Information Assurance Program Support, a five-year, infinite delivery/indefinite quantity effort, according to BAE.
BAE's Intelligence and Security Sector, based in Arlington, Va., will carry out the work under the new award, which makes the firm the prime contractor to provide information security risk assessments, a form of quality control, for the FBI's IT systems.
BAE also will oversee a cyclical and continuously monitored assessment process to ensure that FBI data -- both classified and unclassified -- is stored and transmitted safely even as the agency makes hardware and software changes to its IT systems. The firm will make changes to IT systems as risks and security needs change, it said.
Cybersecurity is a key priority for the Obama administration, particularly among government agencies like the FBI, Department of Defense, and Department of Homeland Security that deal with sensitive and classified information.
The administration's $3.8 trillion budget for fiscal 2011 calls for increased investment in cybersecurity, although the White House has kept confidential exactly how much and where much of that investment will go.
Amid many security threats, the feds are shorthanded. Here's how they're acquiring hard-to-find skills. Download the latest issue of InformationWeek Government here (registration required)."
"BAE Systems to pay $400M fine
By Terry Frieden, CNN
March 2, 2010 2:31 a.m. EST

Washington (CNN) -- British defense contractor BAE Systems has pleaded guilty in Washington to conspiracy to defraud the U.S. government and was ordered to pay a $400 million criminal fine, authorities announced.
A top Justice Department official said the fine is one of the largest criminal fines ever levied in the United States against a company for business-related violations.
BAE Systems admitted Monday to knowingly making false statements to U.S. investigators to hide its failure to ensure compliance with the Foreign Corrupt Practices Act.
"The actions of BAE Systems impeded U.S. efforts to ensure international trade is free of corruption and maintain control over sensitive U.S. technology," said Acting Deputy Attorney General Gary Grindler.
Federal prosecutors said the gain to BAE Systems from the false statements and failures to make required disclosures to the U.S. government was more than $200 million.
The scheme involved knowingly failing to identify commissions paid to third parties for help in illegally soliciting and promoting sales of defense items.
U.S. prosecutors stressed none of the criminal conduct involved actions by a Rockville, Maryland, subsidiary of the United Kingdom-based firm."
"Syrian envoy alleges rebel gas attack, demands U.N. investigate
(Reuters) - Syria asked the United Nations on Wednesday to order chemical experts in Damascus to investigate three rebel attacks in which he said Syrian troops "inhaled poisonous gas," while Britain pushed for the Security Council to act on the crisis.
The United States dismissed the appeal by Syria's U.N. envoy, saying it had refused chemical experts access to Syria to investigate allegations poisonous gas had been used repeatedly in the country's 2-1/2-year-old civil war.
The United Nations has received at least 14 reports of possible chemical weapons use in Syria. After months of diplomatic wrangling, a team of experts, led by Swedish scientist Ake Sellstrom, arrived in Syria on August 18.
The U.N. team was initially going to look into three incidents, but its priority became investigating an alleged gas attack in the rebel-held suburbs of Damascus last week, which activists say killed hundreds of civilians.
Assad's government denies responsibility for the attack, and, like Russia, has suggested the rebels may be responsible.
Syrian U.N. Ambassador Bashar Ja'afari said he has written to U.N. Secretary-General Ban Ki-moon to ask that Sellstrom's team also "investigate three heinous incidents that took place in the countryside of Damascus on (August) 22nd, 24th and 25th where members of the Syrian army inhaled poisonous gas."
"CT News Junkie … U.S. Justice Department Gives State Police, Newtown
[Pay OFF of]
$2.5M
by Christine Stuart | Aug 28, 2013 1:12pm …
Attorney General Eric Holder announced Wednesday that the U.S. Justice Department's Bureau of Justice Assistance will give $2.5 million in funding to the Connecticut State Police and local law enforcement for their response to the Sandy Hook Elementary School shooting. The funding compensates the agencies for costs related to overtime, forensics, and security in the aftermath of the murder of 20 children and six educators.

—The Town of Newtown will receive $602,293 for police officers' time during the past school year (Dec. 14, 2012 through June 2013) to respond to the shooting, provide public protection services afterward, and to monitor local schools.
—The State of Connecticut will receive $663,444 for State Police troopers' overtime to assist Newtown police with tactical response and law enforcement activities.

—$296,836 will be used for local police officers' time to provide "mutual aid" during tactical response as well as following the incident itself through June 2013.
—The Town of Monroe, which gave a vacant elementary school to the Newtown community to use as the new Sandy Hook Elementary School, will receive $882,812 for police officers' time to secure and monitor the new school.
"This critical funding will compensate the Connecticut State Police and Newtown Police Department for their tireless work investigating this crime, as well as more than two dozen police departments from across the state whose officers responded to Newtown within minutes of this horrific act and, for months, helped to provide security and comfort to a courageous community," Acting U.S. Attorney for the District of Connecticut Deirdre M. Daly said. Gov. Dannel P. Malloy, who had the difficult job of telling some of the families their loved one wasn't coming home that day, also applauded the first responders for their courage.
"Our first responders, including state and local law enforcement, so bravely responded to this horrific event — not only those from the Town of Newtown, but also from the surrounding communities, for which we are forever grateful," Malloy said. His gratitude was echoed by U.S. Sens. Richard Blumenthal and Chris Murphy and U.S. Rep. Elizabeth Esty.
"These federal funds recognize and support the heroic efforts of Newtown, Monroe, and state law enforcement, not just for their courageous and heartbreaking work that tragic day, but for their persistence and professionalism in the days, weeks, and months after," Blumenthal said."
Happy Googling
Abel Danger Blog
Yours sincerely,
Field McConnell, United States Naval Academy, 1971; Forensic Economist; 40 year airline and 22 year military pilot; 23,000 hours of safety; Tel: 715 307 8222
David Hawkins Tel: 604 542-0891 Forensic Economist; former leader of oil-well blow-out teams; now sponsors Grand Juries in CSI Crime and Safety Investigation
Hammer MacCheese noticed that Chips had planned to remind Stephen Harper that Colonel Russell Williams, an Officer and a Murderer, had also participated in the Proxy Attack on America on 9/11 which is 'fleshed out' in a GOOGLEBAIT that preceded the two songs he planned to deploy.
(Y)
GOOGLEBAIT: Canadian Stallion + Seahorse + Errand Boy + Hamfisted Helo Pilot + Glamourboy
(X)
georgia guidestones + 1982 + Atlanta Burns + McConnell + atomic betty
georgia guidestones + 1982 + badger cull + serco + monsanto + MCCONNELL
(W)
George, I am publishing this in a piece I am writing to document the BLOCKING of the Syria attack. Perhaps the Queen finally googled

[ cameron + obama + PELINDABA + FIELD MCCONNELL + Zuma + Thatcher + Kelly + Cook + Shale ]

and understands ABDICATION is not fast enough as Camerons and Obamas are exposed by loyal global commoners in MI6, MI2, GRU, MIT, BVD, Naval Intelligence and

Abel Danger

.

If MI2 doesn't ring a bell, it will soon ring the bell signaling a reversal of global power paradigm. Field, the Colonies, Global Ops Director, MI2 (V)
I know Americans are SHOCKED AND AWED by the Monarchy BUT I sent this to the Queen early in the year but constitutionally she cannot intervene in her own Government's crimes.
31st January 2013
To
Her Majesty The Queen
Buckingham Palace
London SW1A 1AA
Topic: THREATS TO THE GLOBAL ECONOMY, WORLD-PEACE AND EVERYTHING WE HAVE TAKEN FOR GRANTED FOR 60 GLORIOUS YEARS (making it safe to live in your home country all around "the peace-loving world").
Dear Queen Elizabeth,
I am an unemployed University Professor (a loyal citizen of the UK and a returning resident with 6 years Academic Service in New Zealand). Every move I have made in my career has been in pursuit of funding for research. Since I returned from exile to the UK in Dec 2009, I now recognize that it is much more important to understand the threats to civilization and funding for Global Society. For two years I have probed the causes of the global economic collapse and I now understand it completely. I want you to grasp and absorb the risks to your Realm, your Commonwealth and, most of all, our helpless International neighbours everywhere.
As one might expect, it is very difficult to express this in a letter. I have prompted the UK Cabinet and the Prime Minister to grasp these issues and to engage you, indirectly, in seeking insight and affecting a solution but to no avail. I have been lobbying world leaders, national politicians (along with THEIR media) all over the Globe and educated citizens everywhere to take on these URGENT issues. I send Emails/open letters to 500 people at a time for my own safety. The economic collapse is no accident it has been engineered by G8 politicians and banking- , audit- and financial-services personnel who will take lives without hesitation to hide their shame and escalate their obscenely greedy (internally regulated) personal income streams.
The governance of the world is now hopelessly corrupted (on a Babylonian scale) and the gods are venting their biblical anger with wild-fires, quakes, tornadoes, hurricanes, tsunamis and floods wherever the human condition prevails over 7Bn innocents). The greed and UN-/NATO- sponsored violence is threatening the reputation of your REALM and your 60 year reign (near the end of a blessed period where UK citizens have lived safely, prosperously and in their own homes without fear for their lives). During all of those 60 years the G8 and NATO have brutalized all of the developing world and now this is escalating alarmingly in Africa and the Middle East. I know you can command the attention and respect of all world leaders and Monarchs: PLEASE PLEASE tell your aides to take you (and your grandchildren) to a computer and onto my website. I have built up my knowledge base on International corruption, unjustified wars (ALL WARS) peaking under the Bush/Blair regimes (but bubbling ever so close to the turbulent surface always) following 3 years of intensive research (unremunerated: with no conflicts of interest). My website reveals how International violence, corporate- and monetary-/economic- crimes have emptied national coffers everywhere. Politicians, monetary institutions, global corporate leaders and the privately owned global media are just doing what their PEERS and forebears have been schooled-in since the beginning of biological time- 1945 (when the war to end all wars ended unsuccessfully). Since the turn of the millennium our G8 leadership teams can only be described as evil and tyrannical. My website can be absorbed in about 2 hours. It is essential to tell this story without recourse to jargon or technical mumbo jumbo. The NEW MONEY men in the city of London (and stock markets all around the world) with the Banking gurus and traditional greedy politicians are robbing taxpayers blind. The Banking sector is now akin to the mafia (with assassinations being conducted in the sector if a whistleblower tries to do the decent thing). Some of the brave whistleblowers I work with (who have served courageously in Britain's Army and Navy) have had to flee from England for their own safety. In contrast, CEOs, current and former politicians, (party)PEERS and bankers are paid obscene salaries to retain the right to steal from the world for personal gain (under the title of diplomat, media leader, trust, IMF, ECB, BofE) and send innocent kids to their deaths in uniforms (to keep the attention off their economic, corporate and NATO/UN sponsored war crimes).
My concerns are not for your reputation as a ruling dynasty or for the UK alone. Greedy, Violent Imperialist Nations have always failed to make that one simple step to global civilization (and I believe that some male members of your family may have interests in another kind of New World Order with fewer "thinking commoners" and with an ancient goal: to keep the democratic world in chaos and let tyranny/wealth-divide prevail). I know you have a conscience, revel in hard work for your people, and are surrounded by expert advisors who are just doing what their peers have done since the New World came under our Jurisdiction, our Religious Missions and the rule of our Laws. My website can be found here https://sites.google.com/site/profgeorgeleesrevelations/
PLEASE INSIST ON READING IT YOURSELF…..and please get in touch personally (do not rely entirely on the ambitious, expert advisors, for all of our sakes). Like you, I enjoy country sports (and have set aside my scientific career which is unimportant in this time of crisis) and just being able to wander this beautiful country that you/we have created over 60 years. Don't let those thugs in the New Money sector take away everything that you have worked for and enjoyed/shared with your people throughout all of those 60 years.
I am making this plea to the Head of State in the UK, God's representative in England and highly respected and INFLUENTIAL Global Icon but I hope to tap your decency, maternal instincts and concern for ALL our children's welfare GLOBALLY.
I have the honesty (and the facts) to be, Madam, Your Majesty's peoples' informed and determined servant. When I have you aware, on our "side" and working hard for your people the world can be united peacefully and prosperously before 2013 ends. If not, then we are in the hands of the gods themselves. They have watched the evolution of the human condition, the suppression, mass slaughter and execution of their representatives (and worshippers across every denomination or religion/sect) on earth and have long PEER-reviewed the mortal belief that crucifixion, firing squad (or hanging drawing and quartering) is a sacrifice made by gods representatives on earth to save human souls and provide access to eternal life in heaven (without any human efforts or good work). You have the power and the heart to remove anger (from the worlds that both mortals and gods oversee) and to work towards a better future. I earnestly want to work with you to secure that happy ending and ensure that all 7Bn International neighbours get a fair share of the love and the commons' WEALTH that Imperialist superpowers COVET so much (everywhere they go). Most of all, I want you (as head of state) to provide access to safety in everybody's "own country " all around the persecuted globe (and to let all those refugees return home wherever they fled from). It is much more difficult to know what the gods want but I firmly believe that the Sun would never set on a United-, Peaceful-, Democratic-World like this (and it is well within your grasp)!
Sincere but URGENT & LOYAL REGARDS
GEORGE LEES
Professor George Lees (please confirm receipt profgeorgelees@gmail.com) (U)
The 1953 movie from From Here to Eternity had a cheesy plot that didn't deserve the expansive title but in a way, it is symbolic of our current situation - the people fiddle while the U.S. burns. No, I'm not talking about the forest fires that are burning our western states, I'm talking about the fires of totalitarian hell that are consuming our nation.
That statement probably sounds a little over the top because of the curtain of normalcy that hides the perpetraitors and their actions. But breaking through that curtain is simply a matter of forensic analysis. This is the same process that police use to find the guilty parties at a crime scene. Actions reveal motivations ---> reveals strategy ---> reveals objective.
Dissecting a global conspiracy no doubt sounds absurdist but ironically enough, the very instrument that will be the control mechanism for the totalitarian system is the same instrument that allows one to fly through history at the speed of light to retrace the steps, discern the motive and strategies revealing the objective and that object is absolute total control
from here to eternity
.
Thomas Friedman said the world is flat and actually, to get the whole world view of things, looking at a flat map is the only way to do it.
Relative to Europe, it's pretty easy to see why the earliest Explorers "discovered" the Middle East, India and eastern Africa. They established trade routes, trading companies and colonies in the locations where there were desirable natural resources and goods were to be had.
In the early days, trading was a simple matter of goods for goods. A man's word was his bond. Penalty for cheating was immediate and severe. The weapons were simple - guns, knives, cannons, fists, arrows and darts. As populations and settlements grew, so did the sophistication of the Traders grow. In addition to weapons to hold territory, legal systems were developed that included, written law, courts and "enforcement officers". Those legal systems included legal subdivisions of territory with the subdivisions defined by geographical boundaries. At the international level, until the last century, countries were the highest recognized legal territory.
People say that all wars have been fought for the bankers but I believe that all wars have been fought for the Traders and merchants, the most clever of which were the British and the Dutch. And it's true today, that at the heart of America's troubles are the international trade agreements that have been negotiated and signed in our names without any understanding on our part of the process of negotiations, the text of the agreements and the meaning of those agreements to the future of our country. The objective of those agreements is the same as it always was - for the international traders and merchants to control everything by merging legal systems at higher and higher levels while keeping the people ignorant and the law as a remedy out of their reach.
Article 1 - Section 8 of the Constitution gave Congress "the power to regulate commerce with foreign nations, and among the several states, and with the Indian tribes".
Stated simply, the foreign trade authority has been used to sell our country, our businesses, our jobs, and our lives right out from under us. 1962 was the turning point year when the sell out began. Lori Wallach of Public Citizen, probably one of the nation's foremost experts on trade issues wrote a brief history that is available on the Citizen website. If one does not understand the evolution of foreign trade, then they understand nothing about what is really happening to our country. There is too large of a gap between "what should be" and "what is".
Before reading Wallach's history though, in 1962, Congressman Morris Udall of Arizona wrote an enthusiastic report on the Trade Expansion Act of 1962 (TEA of 1962). Notice the trade surplus at the time this legislation was passed.
A Bold New Instrument of American Policy by Morris K Udall
Notice that at the time Udall wrote his report in 1962, the United States had a trade surplus of $5.6 billion. The CIA publishes a report titled, the World Fact Book that is available on their website. As of 2012, the United States has a trade deficit of $487 BILLION per year while China has a trade surplus of $213 BILLION per year. US trade policy took us from being the largest creditor nation to being the world's largest debtor nation. The only thing that keeps the scam going is that the American mainstream media never talks about the real problem with our economy - the economic treason that has been carried out by our government itself. And the politicians always talk about how rich our country is... quite the joke on the American people isn't it?
Rise and Fall of Fast Track by Lori Wallach and Todd Tucker
The Office of the US Trade Representative is the agency that negotiated the NAFTA Agreement, the Marrakesh Agreement that created the World Trade Organization, and most recently, the
Trans-Pacific Partnership (TPP)
Since 1919 when the League of Nations was created by the Versailles Treaty, the objective of internationalists has been the elimination of nation-states (countries) - replaced by a one-world commercial system, commercial territories (common markets) with social policy established by the United Nations socialist agencies and non-governmental organizations.
Foreign trade policy has been the vehicle to make it happen and our nation is hanging on by a thread - and that thread is in reality only that it still exists in our hearts and minds. When you understand how thoroughly our nation has been sold out through trade policy, then you will understand why the State Department has really become the lead agency for American domestic policy despite all appearances to the contrary.
(T)
(S)
Note to self, find out how to get the background colored in
Plum
, the Royal Color of Jesus who is coming soon with a two edged sword.
As MacCheese had finished downloading Agent Chips' clipboard, a BIG WHITE FLASH was seen from Warner Robins to McGhee Tyson as Agent Tillman imagined there would be MIGHTY CLOUDS OF JOY should Agent Chips be found in time to stop the madness of the Queen's Pussies penciled in for Labor Day Weekend, 2013.
"Holy Jesus, let your love seize us, of all nations, all faiths, all races, all lifestyles, all ages and find sweet peace within. I pray that Nahum 3:5 and Jeremiah 13:26 will cause Barry Soetoro '79 to have a change, or installation, of heart. Amen"
Scripture: Nahum 3:5 and Jeremiah 13:26
5 "I am against you," declares the Lord Almighty.
"I will lift your skirts over your face.
I will show the nations your nakedness
and the kingdoms your shame.
26 I will pull up your skirts over your face
that your shame may be seen—