Plum

City – (

AbelDanger.net

).

On the 12th anniversary of the beginning of a 30 hour stand down of the U.S. Air Force for the bogus continuity-of-government exercise, Global Guardian, United States Marine Field McConnell has linked MI-3's Worshipful Company of Racketeering Patent Pools to Hillary Clinton, the Wagner patent and the vaporization of Carlton Bartels on the 101st Floor of WTC#1.

McConnell claims the late William 'Intrepid' Stephenson (1897 – 1989) pioneered the development of MI-3's

Worshipful Company of Racketeering Patent Pools (W-CORPPs)

and launched Clinton's career as the racketeering patent lawyer who allegedly procured the patent pool devices used by

GAPAN's Grand Master

to guide a drone into the WTC#1 offices of Carlton Bartels; by

The International Bankers

to steal the Wagner / CO2e.com patents; by The Firefighters to vaporize evidence of the Bartel contract hit and by

The Insurers and The Management Consultants (KPMG)

to conceal force-placed escrow frauds on the lessee of the Twin Towers.

Disambiguation:

MI-3 = Global supply-chain protection racket operated through patent pools of City Livery Companies

M

arcy (Crown Agents' bona vacantia – Prisoner Medical Services – JABS – DOJ Asset Forfeiture Funds)

+

I

nkster (RCMP Wandering Persons Registry – KPMG Consulting – Abusive tax shelter and escrow fraud)

+

I

nterpol (Berlin 1942-1945 – Operation Paperclip – Foreign Fugitive File – William Higgitt - Entrust)

+

I

ntrepid (William Stephenson – GAPAN patent pool – MitM Pearl Harbor attack – Kanada Kommando)

MI-3 = Marine Insertion Intelligence and Investigation unit set up in 1987 to destroy above McConnell notes that in Book 12, published at

www.abeldanger.net

, agents deployed by the Marine Insertion, Intelligence and Investigations (MI-3) group are mingling in various OODA modes with agents of the Marcy Inkster Interpol Intrepid (MI-3) protection racket based at Skinners' Hall, Dowgate Hill.

See #4 Abel Danger Mischief Makers - Mistress of the Revels - 'Man-In-The-Middle' Attacks (Revised)
Prequel 1: #1676: Marine Links Pearce's GMAC Twin Towers MindBox Rules to MI-3 Force-Placed Insurance Escrow Fraud
Prequel 2: #1593: Marine Links Clinton CAI`s Twin Towers Elevator Abacus Patent to Carbon-Cap Pension Fraud
Prequel 3: University of Calgary - Entrust Public key Infrastructure - Matrix Of University-Based Community Organizers - Carlton Bartels At CO2.COM
9/11 Resolution Trilogy Volume III: Pattern of the Times part 1 of 4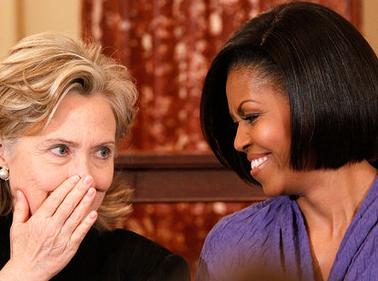 [Hey Sherlock! Check little
red
doll for GAPAN patented homing beacon!]
"[Copyright] 2001 Climate Change Central; CO2e.com LLC; Dr. Robert Oxoby, University of Calgary A Tribute to Our Friends and Colleagues at CO2e.com Three of our friends and colleagues from our headquarters inside Cantor Fitzgerald on the 101st floor of One World Trade Center, New York, are lost following the disaster that struck on Tuesday 11 September 2001. Carlton Bartels, Adam White and John Willett were instrumental in planning and executing this Trading simulation. CO2e.com is a small, tightly knit team who all count each other as friends. This appalling event has left a huge hole our hearts. We have received hundreds of enquiries, offers of support and tributes from friends and colleagues of John, Adam and Carlton, which stand as a true testament to them. We thank you for your kind support. Please continue to visit www.CO2e.com as they move forward with their business in honour of those who worked so hard to help create it ..
EXECUTIVE SUMMARY
The Alberta GHG Trading Simulation was delivered in Calgary on September 5-6, 2001. Approximately 100 key representatives from industry, government and research institutions participated in the two-day trading simulation. The simulation tested regulatory scenarios chosen by Climate Change Central and Alberta Environment. The goal was to simulate realistic regulatory scenarios so as to provide insight for public and private sector participants into feasible carbon-constrained futures. Two different domestic scenarios were modelled – a cap-and-trade system on Day 1 and a rate-based system on Day 2. Data used in the simulation mirrors the GHG positions of potential buyers and sellers in the western Canadian marketplace. CO2e.com's simulation platform allowed for the creation of a realistic market simulation experience. Generally speaking, the simulation was highly successful in meeting its objectives in that: • by providing participants with some experience and appreciation for how potential GHG markets might work, and • by providing policy makers an opportunity to garner insight into the potential nuances that might be important in the implementation of legislative frameworks required for GHG markets to develop."
"eSpeed Receives Positive Preliminary Ruling On Wagner Patent For Electronic Futures Trading …. Company Well Positioned for Opportunities Presented by the U.S. Futures Market
NEW YORK - Aug 1, 2001 - eSpeed, Inc. (Nasdaq: ESPD), the leading developer of electronic marketplaces and related trading technology solutions, today announced that it has received a preliminary ruling from the United States District Court in Dallas, Texas upholding eSpeed's position regarding the scope of the Wagner Patent.
The preliminary ruling, concerning a pending patent infringement lawsuit in which eSpeed has sued the Chicago Board of Trade and the Chicago Mercantile Exchange, supports eSpeed's commitment to forging a leadership role in the U.S. futures industry. The Court has requested counsel to provide additional comments by August 7, after which it is expected to finalize its ruling.
If the decision is issued in its current form, the order will be generally consistent with eSpeed's interpretation of the scope of the patent, which it acquired in April of this year. The Wagner Patent addresses automated futures trading and provides for bids and offers to be placed and matched electronically. The patented invention also extends to providing certain compliance and clearance features.
"We are gratified that the Court's preliminary ruling is consistent with our interpretation of the scope of the Wagner Patent and that the objections of the defendants appear to have been rejected by the Court," said Howard Lutnick, CEO of eSpeed.
[Allegedly forewarned by Hillary to stay out of the building on 9/11]
"A positive ruling for eSpeed will further our mission to become the pre-eminent trading technology and intellectual property company with respect to the U.S. futures markets. We look forward to the Court's final ruling in this matter," Mr. Lutnick said. eSpeed believes that its patents and other intellectual property will generate new partnership and software solution opportunities with companies interested in developing and trading futures-related products. "The combination of our global market position, superior technology and comprehensive portfolio of intellectual property assets, uniquely positions us to take full advantage of opportunities presented in the U.S. futures markets," added Frederick T. Varacchi, President and COO of eSpeed. "Our leadership and expertise in the field of trading technology will be a magnet for partnership from both the software and intellectual property perspective," he said. According to the Futures Industry Association, futures and options on futures trading in the United States exceeded 594,000,000 contracts in 2000 alone. Additionally, a broad range of futures exchanges in the U.S. are developing new contracts, including: energy futures, interest rate futures, single stock futures and equity index futures. eSpeed believes that the method of electronic trading described in the Wagner Patent will be the cornerstone in the development of these electronic futures markets.
Background
Traditional futures exchanges operate in an "open outcry" trading pit where traders yell out bids and offers. This current system is inefficient, slow and very expensive. The Wagner Patent deals with automated futures trading systems in which transactions are completed by a computerized matching of bids and offers. `
About eSpeed, Inc.
eSpeed, Inc. operates multiple buyer/multiple seller real-time electronic marketplaces. eSpeed's suite of marketplace tools provides end-to-end transaction solutions for the purchase and sale of financial and non-financial products via the Internet or over eSpeed's global private network. eSpeed currently provides the marketplace infrastructure for 48 financial and non-financial instruments, including most of the world's fixed income marketplaces. eSpeed transacts over $200 billion of financial instruments daily and is headquartered in New York City. Additional information on eSpeed is available via the Internet at http://www.espeed.com.
Statements contained in this Press Release, which are not historical facts, are forward-looking statements, as the term is defined in the Private Securities Litigation Reform Act of 1995. Such forward-looking statements are subject to risks and uncertainties which could cause actual results to differ materially from those currently anticipated due to a number of factors, which include, but are not limited to: the limited operating history of eSpeed, Inc., its expected incurrence of future losses and negative cash flow from operations for the first half of 2001, its ability to enter into marketing and strategic alliances, to effectively manage its growth, to expand the use of its electronic systems, and to induce customers to use its marketplaces and services and other factors that are discussed in eSpeed's Annual Report on Form 10-K filed with the Securities and Exchange Commission.
###
CONTACT:
Suria Clarke
VP, Public Relations
eSpeed, Inc.
+1 212 938-3712
sclarke@espeed.com
Beth Logler
VP, Investor Relations
eSpeed, Inc.
+1 212 938-2288
elogler@espeed.com "
"Company History Prior to 1999, it had not been possible to form an international company, because of the regulations which precluded the granting of Freedom of the City to anyone other than British, British Commonwealth or European citizens (to become a Liveryman, one must be "free" of both the City and the Company). When the Court of Common Council voted to extend the freedom to all, regardless of nationality, the way became clear to instigate an international banking and financial services guild and The Guild of International Bankers was founded in July 2001. In October 2002 the Guild was constituted a Company of the City of London without Livery and its Ordinances were duly enrolled among the records of the City. On the 21 September 2004, the Guild was constituted a full Livery Company (106th). The Company successfully Petitioned for Royal Charter which was granted on the 10th December 2007. The Company currently has over 500 members, drawn from over 250 companies or institutions and with 43 nationalities represented. Many are senior bankers but, recognising the diversity of the City and with a view to ensuring long-term continuity, membership extends throughout the professional ranks of the City and includes a number of finance students."
Happy Googling Links:
More to follow.
PresidentialField Mandate
Abel Danger Blog