Plum

City – (

AbelDanger.net

).

United States Marine Field McConnell has linked

Malicious Sodomite Nodes

embedded (?) in the Livery Company wireless mesh built by MI-3 Agent Maureen Baginski, to the Gaveston Society alumnus Darius Guppy and Resilience mortuary body counting in the aftermath of the 7/7 London Underground bombings.

McConnell alleges his MI-3 sister Kristine Marcy and Baginski launched the U.S. Senior Executive Service (SES) in 1979 and

Disaster Mortuary Operational Response Teams

or DMORTs in the 80s, and claims that the deploy malicious sodomite nodes at pre/post-crime scene investigations to ensure the innocent get accused and the 6's & 7's murder-for-hire operations of the 109 Livery Companies stay camouflaged.


Disambiguation:

MI-3 = Livery Companies' patent-pool supply-chain protection racket using Privy Purse Forfeiture Fund

M

arcy (Forfeiture Fund – KPMG Small Business Auction – Liquidation – Prisoner Medical Services – JABS)

+

I

nkster (Queen's Privy Purse – KPMG tax shelter – RCMP Wandering Persons Registry – Escrow fraud)

+

I

nterpol (Berlin 1942-1945 – Operation Paperclip into Foreign Fugitive File – William Higgitt - Entrust)

+

I

ntrepid (William Stephenson – GAPAN patent pool – MitM Pearl Harbor attack – Kanada Kommando)

MI-3 = Marine Interruption Intelligence and Investigation unit set up in 1987 to destroy above

McConnell notes that in Book 12 at

www.abeldanger.net

, agents deployed by his Marine Interruption, Intelligence and Investigations (MI-3) group are mingling in various OODA modes with agents of the Marcy Inkster Interpol Intrepid (MI-3) Livery protection racket based at Skinners' Hall, Dowgate Hill.

Prequel 1: #1748: Marine Links MI-3 IT to Marcy's Malicious Sodomite Node, Gareth Williams Baginski Bag
Prequel 2: Marine Links Obama's HAC Bowman Spoliation Crimes to Resilience Underground Bombs (SCRUB)
Sodomite livery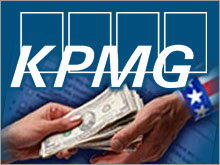 "View Full Version: The Resilience Mortuary
July 7th People's Independent Inquiry Forum > J7 Information, Research & Analysis > The Resilience Mortuary
Title: The Resilience Mortuary
Description: Disaster Victim Identification (DVI)
gchq - March 20, 2006 05:33 PM (GMT)
Families of bomb victims upset over July 7 inquest Mar 17 2006 http://ichuddersfield.icnetwork.co.uk/0100...-name_page.html
By The Huddersfield Daily Examiner
FAMILIES are upset after being told the inquest into the July 7 London bombing victims will also deal with the deaths of the four killers.
A provisional date of June next year has been set for the hearing.
Fifty-two people died in the blasts triggered by the suicide bombers from West Yorkshire.
Two of the killers were Jermaine Lindsay, 19, from Huddersfield, and Mohammad Sidique Khan, 30, who lived at Thornhill Lees. The others were Shehzhad Tanweer and Hasib Hussain.
Court officials have said they will be sensitive to the families.
The inquest is expected to last four to six weeks and will have to be held at a special venue because of its size.
Kier - July 13, 2006 10:16 PM (GMT)
QUOTE
Don't wait for me tonight, mum'
By Paula Dear
BBC News
Carrie Taylor, 24, was one of seven people who died on a Circle Line train near Aldgate on 7 July last year, when Shehzad Tanweer detonated a bomb in her carriage as she travelled to work.
Her parents, June and John, endured a 10-day wait before DNA tests confirmed their daughter was dead.
One year on the couple spoke about their grief, anger and belief their daughter may have lived had the emergency response been different.
"Some days you feel okay and others you feel absolutely awful.
"We are not prepared to let go yet. We neither want to let go of Carrie nor let go of trying to get justice for her and everyone else," says June Taylor.
On the first anniversary, they will make their first visit to Aldgate station since the London bombings to see a plaque bearing the victims' names unveiled.
"I'm not looking forward to that, it's going to be hard," said the 58-year-old.
As with so many of the bombing victims, that Thursday last summer was a routine day for the Taylors. Carrie and her mother travelled to London together from their home in Billericay, Essex, by overland train, as they did every day.
Carrie put her make-up on, with June holding her mascara as she applied it with a brush, and they chatted.
When they got to Liverpool Street, Carrie headed for the Tube and June walked to work.
"We always used to do the same silly stuff. Carrie would give me a peck on the cheek, and I would give her a pat on the bum.
"I always waited until she was out of sight. That day she finally gave me a big wave and a grin as if to say: 'Off you go, mother.'"
The pair usually travelled home together, but that morning June recalls: "She said I shouldn't wait for her that night, because she was going shopping with her friend."
The rest of the day is a familiar story of concern, attempts to get in touch, worry then increasing panic, followed by a trawl round hospitals in the hope that Carrie was dazed or at worst injured.
"We didn't know where she was. If she had gone straight to work she wouldn't have been on the bombed train, but she had mentioned she had to buy something on the way which would have delayed her.
"We spent the first three days hardly eating or going to bed. I couldn't turn the TV off," says June.
'My heart sank'
John, 57, who works for security at London's Tate Gallery, says their 29-year-old son Simon was a tower of strength.
"There's no way to describe what we went through for those 10 days," he says. "Our son was strong for us; he said unless we knew she had gone, then she hadn't gone."
Prints and DNA swabs were taken from the house by forensics experts, and then the call came from the family's police liaison officer.
"When they rang and said they wanted to come and speak to us, my heart just sank. You just knew what they were going to tell you," June says.
"At first we didn't want to know about what had happened to her, it was bad enough knowing she wasn't coming home," says June.
But four months later, a man came forward saying he had cradled a woman he believed to be Carrie, who was still alive, for about 30 minutes after the explosion.
June said: "The police came and said he could go but he didn't want to leave her. The ambulance people arrived and put a drip into her but after four minutes she died."
The couple say they are angry at the management of the rescue operation - not at the rescuers themselves - for "leaving our daughter down there with those injuries" and believe something could have been done to save her had help arrived sooner.
"We were mortified to hear about this, it threw us right back to 7 July," says June.
Events or milestones often take them back to that day, like getting Carrie's handbag back, making the journey to London for the first time, reading of official reports into the bombings, and dealing with media enquiries.
And not long after the bombings, the police gave the couple a grainy CCTV image of June and Carrie walking through Billericay station an hour before the blasts - a photo June treasures.
Meanwhile, they are a family grieving but trying to get on with life.
Simon, who also works at the Tate, moved back in with his parents on the day of the bombings and has stayed.
"He needed to be here and we certainly needed him. We felt stronger as a family, being together."
June now repeats the morning routine with Simon that she did with Carrie, with her son disappearing down the same Tube entrance every day just as her daughter once did.
"He and Carrie were very close. He used to come home at weekends and they would go to the pictures together. The day before she died they had lunch in London," says June.
"He was so strong at first, but in the last three months he has felt like we did last autumn. The sudden realisation he doesn't have his sister any more has hit hard. He feels solitary now."
'Soap box'
With Simon and John working later in the evening, this is one of the saddest times of the day for June.
"I find it so hard coming home to an empty house. Carrie and I used to come home together, she would feed the cats and we would start dinner."
The family always made time to go on holiday together to Florida each year.
John said this year's trip in February was "tough but necessary".
"If we hadn't gone, then the bombers would have won."
Some of the family's anger is channelled into a campaign to get better compensation for survivors and for a public inquiry into the bombings, and they are in touch with about 15 other affected families.
To some extent, the attacks have made them more political
"We were very much in favour of the (defeated proposal to hold terror suspects without charge for) 90 days and think there is too much political correctness about human rights," says June.
"After Carrie died we were in a void, not knowing where to turn, not knowing why she had to be the one it happened to.
"As we move further down the line, I want to stand on my soap box and tell people how I feel."
BBC News
This is a heartbreaking story. There's a couple of things I don't understand, which I've emphasised in bold. This family had to wait 10 days before having DNA confirmation that their daughter had died. The story also states that "Prints and DNA swabs were taken from the house by forensics experts".
This didn't happen with the suspected bombers, so how could they have been identified so quickly? Hussain's father says he has been shown no DNA evidence; in fact, his family were told he was the bus bomber only a few days after the bombings. Lindsay wasn't reported missing until July 13th, then police searched the house that same day. His property was found on July 15th. His DNA was reportedly taken from a car park ticket that his car was towed away for not having. Did these men not have prints and swabs taken from their houses also? If the families say there's no DNA, then one would assume not.
If the victim's families had to wait 10 days for DNA results, one has to assume it takes that length of time for the results to be established. There can't be any other reason to make them wait for so long. On this basis, how can investigators have identified the men within a couple of days - it would surely be more important to establish who the perpetrators were so that the investigation would move quickly, yet without DNA evidence, how were they so sure? I'm confused.
Ark - July 18, 2006 05:19 PM (GMT)
Well, with Scotland yards exemplary record with IRA convictions i am unsure.
n.b i just googled this
"IRA convictions police manufacturing evidence" and it attempted to correct me by suggesting
"IRA convictions public manufacturing evidence"
:blink: :blink: :blink:
shit, even the computers are turning against the public numeral - September 16, 2006 02:08 PM (GMT)
I don't think we have looked at this in any detail. I will start by collecting a few reports.
QUOTE
19 July 2005
BODIES OF 56 VICTIMS ARE NAMED
ALL 56 people known to have died in the bombings so far have been identified, it was revealed last night.
Fifty-five taken to the Resilience Mortuary in the grounds of the Honourable Artillery Company, Clerkenwell, London, were named by Sunday lunchtime.
Another person has since died in hospital.
Incident coroner Dr Paul Knapman: "Inquests into most have already been opened and adjourned. The coroners have all been anxious to expedite the identification process."
Meanwhile parts of the No 30 bus that was bombed in Tavistock Square are being transported to the secretive laboratory at Fort Halstead, near Sevenoaks, Kent.
Tests carried out there provided a breakthrough in the Lockerbie disaster probe."
"As the inquest into the July 7th bombings in London in 2005 begins today, many will have to re-live the horrors of that day to help build a picture of exactly what happened and to understand if anything different could have been done to save lives.
Through this inquest and these types of tragedies both government authorities and private sector businesses can assess their continuity and disaster recovery plans in order to improve them for future threats. The Civil Contingencies Secretariat in the Cabinet Office have produced an interim guide towards achieving resilient telecommunications. The focus is clearly on highlighting the issues raised by the 7/7 bombings as the following extract illustrates:
"The response to the incidents in London on 7th July, 2005, by the media, public and emergency services resulted in increased demand for both fixed and mobile communications. In London, demand for use of the GSM (note 1) mobile networks greatly exceeded capacity and callers experienced difficulty in making and receiving calls for a few hours after the incident. This exposed some shortfalls in arrangements for those with a need for resilient communications. Although July 7 highlighted issues surrounding GSM-based communications, severe degradation or failure of telecommunications have been cited as a major concern underlying the response to many incidents including: the flooding in Boscastle (August, 2004) and Carlisle (January, 2005), and in the USA following hurricane Katrina (August, 2005)."
The lesson to be learned from the 7/7 bombings was that both emergency services and businesses alike should not be placing so much reliance on the GSM network for telecoms during an incident. The interim guidance document clearly showed that:
"In and around London on 7 July by around 11:00 users of GSM public land mobile networks (PLMNs) were experiencing considerable difficulty in making and receiving voice calls and SMS messages( note 2). On the fixed-line public switched telephone network (PSTN), although the number of calls attempted doubled, callers did not experience the same degree of difficulties. This is due to the fixed network having, in general, greater capacity than mobile networks."
So are emergency services and businesses implementing a robust PSTN based telecoms resilience strategy? I think the jury is still out on that one, but let it be known that the warnings have been made and the lessons have been taken to be learned from, so in theory anyone caught short in the future should have no excuses."
Links:
PresidentialField Mandate
Abel Danger Blog