Plum

City – (

AbelDanger.net

).

United States Marine Field McConnell has linked Barack Obama's entourage of peg-house madams – apparently groomed by the MI-3

Innholders

' Livery Company – to Serco's alleged development of dial-a-yield nuclear patent-pool devices (nukes) for

Innholders

' agents in Starwood Hotels and Resorts Worldwide; a group which includes Hitler's Imperial Hotel in Vienna and Bill Clinton's Sheraton hideaway in Port Douglas, Queensland, on 9/11.

McConnell alleges that Obama's MI-3 madams used peg boys groomed at Hull House to entrap Boeing directors including John Shalikashvili, Bill Clinton's former Chairman of the Joint Chiefs of Staff, and force them to move the company headquarters to Chicago in 2001.

McConnell notes that the Chicago move would have allowed MI-3 Starwood to threaten the Bush administration with dial-a-yield nuke attacks – to be triggered by Serco through Boeing E-4B Nightwatch aircraft – and force POTUS 43 to suspend crime scene investigations and help Obama's worldwide peg-boy friends to spin MI-3's al-Qaeda 'Wag the Dog' story.


Disambiguation:

MI-3B = Livery Company patent-pool supply-chain users of Privy Purse and Forfeiture Fund Marcy (Forfeiture Fund – KPMG Small Business Loan Auction – Con Air Medical JABS)

+

I

nkster (Privy Purse – KPMG tax shelter – RCMP Wandering Persons – Loss Adjuster fraud)

+

I

nterpol (Berlin '41-'45 – Operation Paperclip Foreign Fugitive – William Higgitt – Entrust)

+

I

ntrepid (William Stephenson – GAPAN, Mariners patent pools – Wild Bill Pearl Harbor 9/11) +Baginski (Serco

Information Technologists

Skynet sodomite mesh, KPMG Consulting Tillman)

MI-3 = Marine Interruption Intelligence and Investigation unit set up in 1987 to destroy above

McConnell's Book 12

www.abeldanger.net

shows agents in his Marine Interruption, Intelligence and Investigations (MI-3) group mingling in various OODA exit modes with agents of the Marcy Inkster Interpol Intrepid (MI-3) Livery protection racket based at Skinners' Hall, Dowgate Hill.

Prequel 1: #1766: Marine Links Lady Mary MI-3 Innholders to Imperial Peg-Boy Hitler, Kristallnacht
Prequel 2: #1764: Marine Links Serco Skynet to MI-3 Innholders Starwood and Clinton Day-Late Pentagon Bomb
Prequel 3: #1632: Marine Links Cisco E Division in the Middle to Paulson Dial-a-Yield Boston Bombs, Nuclear Drill
E4B (Air Force One) on 9/11 Over Washington DC; Bush Sr. Inside White House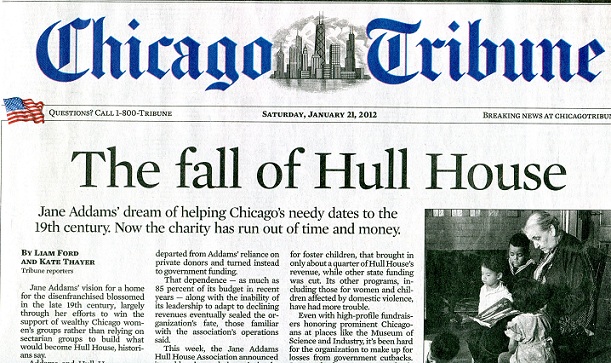 Al Capone's peg!
"President Obama, Michelle celebrate Valerie Jarrett birthday WASHINGTON–President Barack Obama and first lady Michelle dined with White House senior advisor and friend Valerie Jarrett on Friday, the day after her birthday. They ate at Restaurant Nora, one of this city's most celebrated eateries."
"Valerie Jarrett has reportedly been in secret 'contacts' with Iran on their nuke ambitions. Valerie Jarrett not only basically runs this country advising Obama, she's apparently the primary negotiatior with Iran over the nuclear ambitions. I guess it makes sense. Lazy Obama is either too busy partying, golfing, or watching basketball to bother actually being POTUS. Joe Biden is too dumb. So that leaves Iranian born Valerie Jarrett. I never realized an uncollected official like ValJar had so much power in our system of checks and balances.
The Times of Israel reported on ValJar's negotiating abilities (Or lack thereof):
Sunday's Channel 10 report was not the first to assert a secret US-Iran channel involving Obama aide Jarrett. In November of 2012, the daily Yedioth Ahronoth said Jarrett — a Chicago lawyer born in Shiraz, Iran, to American parents, and good friend of Obama's — was "a key figure in secret contacts the White House is conducting with the Iranian regime."
That report said "Jarrett served as the personal and direct emissary of the president to secret meetings with the Iranians, which are understood to have taken place in one of the Gulf principalities."
Of course, this news isn't new. In November of 2012, right before the election, it leaked out that Valerie Jarrett was 'assisting' the US government communicate behind the scenes with the representatives of Iran's supreme leader Ali Khamenei.
The media ignored the story last November, they'll do the same this year."
"Jane Addams Hull House Closes Doors After More Than 120 Years

[allegedly on orders of Obama's peg house madams, Michelle and Valerie, after Abel Danger expose of pedo-files]


CHICAGO -- Hull House, the Chicago social services organization founded

[and allegedly run as a peg house]

more than 120 years ago by the Nobel Peace Prize winner Jane Addams, closed Friday after running out of money.
The agency said the poor economy resulted in more demand for its services but also made it harder to raise money to cover its costs. Hull House has been providing child care, job training, housing assistance and other services for 60,000 people a year in the Chicago area.
The agency had announced plans to close in the spring, but Friday's shutdown was unexpected, striking some 300 employees with a devastating and unexpected blow. They received layoff notices and final paychecks and then spent the day packing their belongings and saying tearful good-byes. Many said they were startled to learn their insurance ended almost two weeks ago.
"It's been my life," said Dianne Turner, who spent 25 years teaching families in Chicago housing projects how to break the cycle of poverty. "It wasn't about the pay. It was about seeing a family go from feeling hopeless to being hopeful and feeling like they can do things."
Turner said she knows what it's like to live in the projects and dream of something better. She got her first job as a teenager through Hull House and said the organization helped teach her the value of education, how to save money and how to be a leader.
Founded in 1889, Hull House was the best known of the 400 settlement houses in the United States in the early 1900s. The settlements were designed to provide services to immigrants and the poor while uplifting them through culture, education and recreation. At its peak, Hull House served more than 9,000 people a week, offering medical help, an art gallery, citizenship classes, a gardening club and a gym with sports programs.
Victoria Brown, a history professor at Grinnell College and author of "The Education of Jane Addams," said the closure was "an absolute puzzle" and wondered why officials had not publicized the financial problems earlier in an effort to save the agency."
"Variable yield—or dial-a-yield—is an option available on most modern nuclear weapons. It allows the operator to specify a weapon's yield, or explosive power, allowing a single design to be used in different situations. For example, the Mod-10 B61 bomb had selectable explosive yields of 0.3, 5, 10 or 80 kilotons, depending on how the ground crew set a dial inside the casing when it was loaded onto an aircraft.
Variable yield technology has existed since at least the early 1960s. Examples of variable yield weapons include the B61 nuclear bomb family, B83, W80, W85, and WE177A warheads.
Most modern nuclear weapons are Teller–Ulam design type thermonuclear weapons, with a fission primary stage and a fusion (or fission) secondary stagewhich is collapsed by the energy from the primary. These offer at least three methods to vary yield:
Varying primary yield by boosting with fusion, using small amounts of deuterium/tritium gas inside the primary fission bomb to increase its yield. Typically, the gas is injected a few seconds before detonation and the amount used can be preset.
Varying primary yield by varying the timing or use of external neutron initiators(ENIs).[1] These are small particle accelerators that cause a brief fusion reaction by accelerating deuterium into a tritium target (or potentially vice-versa), producing a short energetic pulse of neutrons. Precise timing of the ENI pulse as the nuclear primary's pit is collapsing can significantly affect yield, and the rate of neutron injection can also be controlled.
Shutting down the thermonuclear secondary, either by firing the primary at low enough yield that it does not compress the secondary sufficiently to ignite, or by blocking energy transport inside the warhead briefly as the primary is firing using shutters or a similar mechanism. If the primary's energy starts to disperse through the radiation case before being focused on the secondary then the secondary will likely never detonate.
All current British nuclear warheads incorporate variable yield technology as standard.[2]"
"Starwood Hotels Group, owner of some of the world's most prestigious hotels, has appointed Serco as preferred bidder for a £7m contract to provide a range of support services to the Sheraton Grand in Edinburgh, the Westin in Dublin and the 5 star Turnberry resort on Scotland's west coast. The contract, which has a 5 year term, is an extension to services already provided to other hotels in the Starwood Group and includes buildings maintenance and

security

, engineering support and help desk services."
"Shares in scandal-hit Serco dive after profit warning Reuters – Thu, Nov 14, 2013 By Christine Murray and Kate Holton
LONDON (Reuters) - Serco Group Plc (LSE:SRP), the embattled contractor accused of overbilling the British government, took a raft of charges and warned of lower profits on Thursday as problems in Britain, Australia and the United States began to bite.
The company said operating profit would fall in 2013 and 2014, driving its shares down 10 percent to their lowest in more than four years and wiping around 250 million pounds ($400 million) off its stock market value.
The statement capped a tumultuous six months for Serco, which has become the subject of multiple investigations, forcing out Chief Executive Chris Hyman last month and wiping around a quarter off its market value.
Government enthusiasm for contracting out services has been a boon for Serco and rivals such as G4S Plc (LSE:GFS) in recent years, yet Serco's problems illustrate the pitfalls in the outsourcing process.
Such issues were also shown at last year's London Olympics, when G4S failed to hire enough security staff, forcing organisers to call in the army and eventually leading to the departure of its CEO Nick Buckles.
Serco, along with G4S, is being investigated by Britain's Serious Fraud Office for allegedly overcharging the government on an electronic tagging contract. It has said it will repay any amount due on the contract, which it said it expected in the low tens millions of pounds.
It has also been ordered to demonstrate serious corporate change before it can win any further work from the British government, its biggest customer, after the justice ministry asked police to investigate alleged fraudulent behaviour by some Serco staff working on a prisoner escorting contract.
Serco, which began as a UK defence contractor but now provides services from running prisons and hospitals to maintaining nuclear weapons, makes around a quarter of its 4.9 billion pounds revenue from British government work.
"The UK Government audits and reviews are ongoing and we remain firmly committed to rebuilding the confidence of our UK government customer," acting Chief Executive Ed Casey said.
"Boeing moves corporate headquarters to Chicago on September 4, 2001. HistoryLink.org Essay 5367 : Printer-Friendly Format
On September 4, 2001, The Boeing Co. moves its world headquarters from Seattle to Chicago. The move is announced on March 21, 2001, and involves about 1,000 jobs. Chicago is chosen because it is "a location central to our operating units, customers and the financial community -- but separate from our existing operations" (Seattle P-I), according to Chief Executive Officer Phil Condit. Seattle had been Boeing's home since its founding in 1916.
When the move was announced, Boeing embarked on a search for a location that would suit the firm, which in the preceding years had acquired other aerospace giants such as McDonnell Douglas. New York and Dallas were considered. On May 10, 2001, the company picked Chicago and rented a 36-story building on Riverside Drive in the downtown area. CEO Condit stated that the decision was not related to the recent power crisis or to an earthquake that struck the Northwest on February 28, 2001.
Only the headquarters moved. Commercial airplanes, Boeing Capital Corp., Air Traffic Management, Connexion by Boeing, Military Aircraft and Missile Systems, Space & Communications, and Phantom Works all remained in the Seattle area. At the time of the move, the company employed 78,400 people in the Seattle area and 198,900 people worldwide.
Sources:
"Boeing Moving World Corporate Headquarters Out of Seattle," Seattle Post-Intelligencer, (seattlep-i.nwsource.com); James Wallace, "Boeing's Chicago Debut Is Mixed," Ibid., September 5, 2001, p. A-1, A-8. By David Wilma, March 05, 2003"
"The great location of

[Starwood's]

Sheraton Chicago Hotel & Towers puts you in the heart of the city and offers views of the river and lake. Directly on the riverfront, we are within walking distance of Navy Pier, Millennium Park and Michigan Avenue."
"Das Wiener Hotel Imperial ist ein Hotel in Wien und eines der markantesten Gebäude an der Ringstraße. Es befindet sich am Kärntner Ring 16 im 1.Wiener Gemeindebezirk. Es gehört zur Luxury Collection der Starwood Hotels & Resorts Worldwide. …. Im Jahr 1928 wurden die beiden Obergeschoße aufgesetzt. In der Zwischenkriegszeit kamen als Gäste Thomas Mann, Luigi Pirandello, John Galsworthy und Claude Anet. Nach demAnschluss Österreichs logierte hier Adolf Hitler, wann immer er in der Stadt war. Nach dem Krieg und während der Besatzungszeit machten die Sowjets das Hotel zu ihrem Quartier. Das Hotel trug wenige Schäden aus dieser Zeit davon, obwohl die meisten Möbel danach fehlten und ersetzt werden muss ten."
"St. Regis is Starwood's main luxury brand, launched in 1999. It is named for The St. Regis Hotel in New York, which was built in 1904 in Manhattan at 5th Avenue and 55th Street by John Jacob Astor IV, who also founded the Astoria Hotel (which later became the Waldorf-Astoria Hotel) and who died in 1912 on the RMS Titanic. In the 1930s, head bartender Fernand Petiot, introduced the Bloody Marycocktail. The St. Regis was a Sheraton from 1966 on, and following a lavish restoration from 1985-1991 was part of the ITT Sheraton Luxury division before it became the cornerstone of Starwood's new brand. All St. Regis properties except The Lanesborough in London use The St. Regis name."

Links:

PresidentialField Mandate
Abel Danger Blog