Plum

City – (

AbelDanger.net

).

United States Marine Field McConnell has linked the MI-3

Innholders

' Livery Company to Starwood Hotel's use of peg-boy madams and former military personnel to

enhance emotional connections

with guests (johns) and Rebekah Brooks' alleged hacking of the Starwood Serco wireless mesh devices which appear to have triggered synchronized detonations of London Underground bombs on July 7, 2005 (7/7).

McConnell notes that the CFR and Starwood Hotel director Ambassador Charlene Barshevsky, had the motive, opportunity and Serco weapons needed to deploy peg-boy madams (allegedly including Rebekah Brooks), former military personnel and Starwood's innumerable extorted johns to MI-3 Innholders' crime scenes at the Pentagon 9/11, Madrid 3/11 and London 7/7.


Disambiguation:

MI-3B = Livery Company patent-pool supply-chain users of Privy Purse and Forfeiture Fund Marcy (Forfeiture Fund – KPMG Small Business Loan Auction – Con Air Medical JABS)

+

I

nkster (Privy Purse – KPMG tax shelter – RCMP Wandering Persons – Loss Adjuster fraud)

+

I

nterpol (Berlin '41-'45 – Operation Paperclip Foreign Fugitive – William Higgitt – Entrust)

+

I

ntrepid (William Stephenson – GAPAN, Mariners patent pools – Wild Bill Pearl Harbor 9/11) +Baginski (Serco

Information Technologists

Skynet sodomite mesh, KPMG Consulting Tillman)

MI-3 = Marine Interruption Intelligence and Investigation unit set up in 1987 to destroy above

McConnell's Book 12

www.abeldanger.net

shows agents in his Marine Interruption, Intelligence and Investigations (MI-3) group mingling in various OODA exit modes with agents of the Marcy Inkster Interpol Intrepid (MI-3) Livery protection racket based at Skinners' Hall, Dowgate Hill.

Prequel 1: #1769: Marine Links MI-3 Innholders to Charlie Brooks' Peg House Madams, Champmesle Princess Di
Prequel 2: #1764: Marine Links Serco Skynet to MI-3 Innholders Starwood and Clinton Day-Late Pentagon Bomb
Prequel 3: 911 and 7/7 Attacks - Authorising the Use of Patented Onion Router PKI - Triggered Bombs - Matrix 5 Propaganda Teams - City & Guilds Livery Companies
7/7 - Sky

[3:24 Peg Boy Madam's john 'All the wounded have got to go to a hotel'!!!]

News - London bombings Peter Power 7/7 Terror Rehearsal 7/7 London Bombings - Government Involvement
ObamaCare Contractor

[Serco]

Under Investigation For Fraud In U.K.
A peg-boy madam and john – Favored Vienna hotels, now operated by Starwood
HITLER ON HOTEL BALCONY 14 MARCH 1938 AT 7PM VIENNA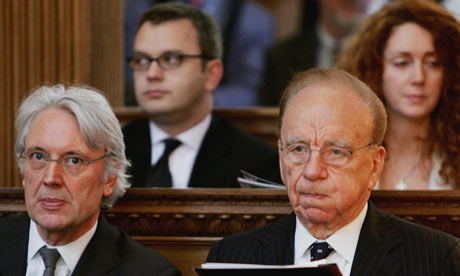 Peg-boy madam and johns
"London Underground Bombing 'Exercises' Took Place at Same Time as Real Attack
Culpability cover scenario echoes 9/11 war-games
Paul Joseph Watson & Alex Jones/Prison Planet | Updated July 13 2005
UPDATE: London Underground Exercises and the Magically Exploding Terrorists: Important Questions
A consultancy agency with government and police connections was running an exercise for an unnamed company that revolved around the London Underground being bombed at the exact same times and locations as happened in real life on the morning of July 7th.
On a BBC Radio 5 interview that aired on the evening of the 7th, the host interviewed Peter Power, Managing Director of Visor Consultants, which bills itself as a 'crisis management' advice company, better known to you and I as a PR firm.
Peter Power was a former Scotland Yard official, working at one time with the Anti Terrorist Branch.
Power told the host that at the exact same time that the London bombings were taking place, his company was running a
1,000 person
[peg-boy johns staying at nearby Starwood hotels?]
strong exercise which drilled the London Underground being bombed at the exact same locations, at the exact same times, as happened in real life."
"Rebekah Mary Brooks (née Wade; born 27 May 1968) is a British journalist and former newspaper editor. She was chief executive officer of News International from 2009 to 2011, having previously served as the youngest editor of a British national newspaper at News of the World[7] from 2000 to 2003, and the first female editor of The Sun[8] from 2003 to 2009. Brooks married actor Ross Kemp in 2002. They divorced in 2009[6] and she married former racehorse trainer and author Charlie Brooks.
Brooks is a prominent figure in the News International phone hacking scandal, having been the editor of the News of the World when illegal phone hacking was carried out by the newspaper. On 15 July 2011, Brooks resigned as chief executive of News International, following widespread criticism of her role in the controversy.[9] On 17 July 2011, she was arrested on suspicion of conspiring to intercept communications and on suspicion of corruption – making corrupt payments to public officials.[10][11] On 13 March 2012, she was again arrested on suspicion of conspiracy to pervert the course of justice.[12] On 15 May 2012, Brooks was charged with conspiracy to pervert the course of justice.[13] Brooks said she was "baffled" by the decision to charge her.[14]
Brooks and her husband appeared at Westminster Magistrates Court on 13 June on charges linked to the phone hacking scandal. District Judge Howard Riddle told the defendants they would go on trial at a later date at Southwark Crown Courtremanding Brooks and her husband on bail until the next hearing on 22 June.[15]
On 24 July 2012, the Crown Prosecution Service announced that Brooks would be charged, along with six other former members of the staff of the News of the World, with conspiring to intercept communications without lawful authority, from 3 October 2000 to 9 August 2006. In addition to this "generic" charge, Brooks would be charged with four specific counts of conspiracy to intercept communications without lawful authority. These include a charge relating to the hacking of the voicemail of the murdered schoolgirl Milly Dowler."
"Serco contracts being reviewed by the Cabinet Office:
- Employment related support services for the Department of Work and Pensions
- Off-systems cases relating to child maintenance for the Department of Work and Pensions
- Two contracts for provision of accommodation for asylum seekers for the Home Office
- Two contracts for provision of accommodation for asylum seekers awaiting deportation for the Home Office
- Technology supporting the counter terrorism strategy for the Home Office
- Two support and works services contracts for the Ministry of Defence
- 2 support and works contracts for Ministry of Defence colleges
- Provision of marine services for the Ministry of Defence
- FM services contract for the Ministry of Defence
- Provision of critical pre-deployment training to prepare UK military forces for deployed operations worldwide for the Ministry of Defence
- AWE GoCo for the Ministry of Defence
- Three support service contracts for RAF bases for the Ministry of Defence
- Rail franchise contract for the Department for Transport
- National Physical Laboratory for BIS/NMO
- School inspections for the Department for Education/Ofsted"
"AMBASSADOR CHARLENE BARSHEFSKY
Senior International Partner,
WilmerHale, LLP
[Starwood]
Director since: 2001
Committees served: Audit, Corporate Governance and Nominating (Chair)
Other Current Public Boards: The Estee Lauder Companies, Inc., American Express Company and Intel Corporation Ambassador Barshefsky has been Senior International Partner at the law firm of WilmerHale, LLP, in Washington, D.C. since September 2001. From March 1997 to January 2001, Ambassador Barshefsky was the United States Trade Representative, the chief trade negotiator and principal trade policymaker for the United States and a member of the President's Cabinet. Ambassador Barshefsky is a member of the Council on Foreign Relations, a Trustee of the Howard Hughes Medical Institute and a member of the Global Advisory Board of Moelis & Company. In the past 5 years Ambassador Barshefsky also served as a director of the Council on Foreign Relations.
As a result of her long-standing career in the public sector, Ambassador Barshefsky brings to the Board unique and invaluable insight with respect to public policy and international matters. Additionally, Ambassador Barshefsky has significant corporate governance experience from serving on a number of public company boards of directors and board committees."
"COMPANY VALUES
DIVERSITY & INCLUSION
Learn about Starwood's Supplier Diversity Program.
With 1,162 properties and more than 171,000 associates at our owned and managed properties, we maintain an associate and customer base as diverse as the world's population. Each brand's distinctive appeal affords us a unique position in the global marketplace that caters to travelers of all backgrounds and from almost every culture. Therefore, creating an environment of inclusion for our associates, guests and suppliers isn't just the right thing; it is the very core of our business.
Through our unique brand positioning Starwood is able to build an
emotional connection
with our guests and create a superior service experience for each guest
[john]
.
Focusing on blending and mining the talents of our associates from around the world and taking care of our guests who frequent our properties is a commitment that begins at the top of our organization but is the shared responsibility of each associate. By creating national partnerships with associations focused on serving the needs and concerns of many types of visible and invisible differences - race, gender and sexual orientation, to name a few - we hope to have far reaching impact by making a difference in the markets in which we operate and for the people that encounter our organization.
Our culture of diversity and inclusion has also been recognized by DiversityInc as one of the "Top 50 Companies for Diversity" and by the Human Rights Campaign as one of the "Best Places to Work for Lesbian, Gay, Bisexual and Transgender Equality".
This is the Starwood way.
U.S. VETERANS AND FORMER MILITARY PERSONNEL RECRUITMENT
At Starwood we value, respect, and appreciate the sacrifices of all US veterans and former military personnel who have dedicated their lives to service. We understand that it takes a superior level of courage and commitment to be a public servant. As a leading global hotel company, Starwood seeks to employ the best and brightest talent to maintain our position of excellence in the hospitality industry. At the core of these organizational beliefs lies Starwood's US Veteran Recruitment Initiative.
We recognize the unique skill set of this experienced candidate pool and are dedicated to encouraging US veterans to consider Starwood as an employer of choice. To further our effort in supporting former military personnel, we offer an Advanced Degree Internship Program to provide valuable work experience and ensure successful career placement.
Starwood welcomes you to explore a promising future with us!
Search Current Openings
Partnership Organizations
In our ongoing recruitment effort to assist veterans, Starwood has partnered with the following organizations to serve candidates as they begin a new career chapter:
US Chamber of Commerce, Hiring Our Heroes
Department of Labor Hire A Hero
Starwood Veteran Associate Testimonials
Kirby Brendsel, Associate Director, Global Citizenship,Starwood Hotels & Resorts Worldwide
"Starwood is a forward-looking company that values diversity and the background that veterans bring to the table. It offers an opportunity to continue to contribute to a high-performing organization and team where people come to work not because they have to, but because they want to."
Juan Cardona, Security Officer, Westin Savannah Golf Resort & Spa
"The military helped prepare me for my career at Starwood through the trade skills I learned. I've been a SPG member since 2004 and wanted to work for this prestigious organization. Now, I'm part of the risk management's team and would not hesitate to tell a future veteran candidate what a great choice Starwood is."
Reggie Woolridge, Director of Operations, The Westin San Francisco Airport
"During my eight years of service in the US Marine Corps, I was privileged to travel throughout the US and abroad. These experiences not only allowed me to fit within with the hospitality industry but to excel. Starwood opens the doors to great opportunities for a veteran to continue utilizing acquired skills and experiences."
"The Madrid train bombings (also known in Spain as 11-M) were nearly simultaneous, coordinated bombings against the Cercanías commuter train system of Madrid, Spain on the morning of 11 March 2004 – three days before Spain's general elections and two and a half years after the September 11 attacks in the United States. The explosions killed 191 people and wounded 1,800.[1] The official investigation by the Spanish judiciary found that the attacks were directed by an al-Qaeda-inspired terrorist cell,[4][5] although no direct al-Qaeda participation has been established.[6][7][8] Though they had no role in the planning or implementation, the Spanish miners who sold the explosives to the terrorists were also arrested.[9][10][11]"
Links:
PresidentialField Mandate
Abel Danger Blog