Plum

City – (

AbelDanger.net

).

United States Marine Field McConnell has linked the MI-3

Innholders

Livery Company to the Starwood Hotels' Serco SATCOM system allegedly use to relay onion-router command and ignition signals via the L'Eau Berge Hotel internet to the fuel-train incendiary bombs which incinerated 47 people in Lac Mégantic on July 6, 2013.

McConnell alleges that Peter Powers, a member of the MI-3 Guild of Freemen of the City of London and Special Advisor to the Canadian Centre for Emergency Preparedness, used the same Starwood Serco SATCOM devices in the 7/7 London bombing and the Lac Mégantic incendiary attack in which unwitting hotel guests became malicious exit nodes for mass murder by onion router.

McConnell claims the Lac Mégantic simulation below was prepared by a terrified whistleblower to expose the explosive separation of the SATCOM-controlled locomotive from the wagons just before ignition so that the locomotive could become an on-scene propaganda command center for MI-3.

Simulation du déraillement Lac-Mégantic Disambiguation:

MI-3B = Livery Company patent-pool supply-chain users of Privy Purse and Forfeiture Fund Marcy (Forfeiture Fund – KPMG Small Business Loan Auction – Con Air Medical JABS)

+

I

nkster (Privy Purse – KPMG tax shelter – RCMP Wandering Persons – Loss Adjuster fraud)

+

I

nterpol (Berlin '41-'45 – Operation Paperclip Foreign Fugitive – William Higgitt – Entrust)

+

I

ntrepid (William Stephenson – GAPAN, Mariners patent pools – Wild Bill Pearl Harbor 9/11) +Baginski (Serco

Information Technologists

Skynet sodomite mesh, KPMG Consulting Tillman)

MI-3 = Marine Interruption Intelligence and Investigation unit set up in 1987 to destroy above

McConnell's Book 12

www.abeldanger.net

shows agents in his Marine Interruption, Intelligence and Investigations (MI-3) group mingling in various OODA exit modes with agents of the Marcy Inkster Interpol Intrepid (MI-3) Livery protection racket based at Skinners' Hall, Dowgate Hill.

Prequel 1: #1777: Marine Links MI-3's PF Moneypenny to Royal Rifles JFK, Green Jacket Tillman Hit


Why Starwood doesn't own many hotels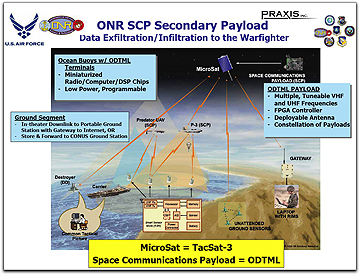 Sheraton Quebec uses Starwood Serco SATCOM to coordinate global buildings maintenance and security, engineering support and help desk services around the group.
EMPLOYÉ DE LA MMA Lac-Mégantic: le conducteur du train reste muet
[Really?]
"Telecommunications Serco has supported various elements of the SKYNET programme since the 1980s, and are today a major part of the consortium delivering a secure global military satellite communications (SATCOM) infrastructure under a PFI framework till 2020."
"Support Services for Starwood Hotels Group Starwood Hotels Group, owner of some of the world's most prestigious hotels, has appointed Serco as preferred bidder for a £7m contract to provide a range of support services to the Sheraton Grand in Edinburgh, the Westin in Dublin and the 5 star Turnberry resort on Scotland's west coast. The contract, which has a 5 year term, is an extension to services already provided to other hotels in the Starwood Group and includes buildings maintenance and security, engineering support and help desk services"
"Lac Megantic explosion: Engineer Tom Harding 'beside himself' after disaster
The engineer who was the last person to conduct the train that rolled into Lac-Megantic is experiencing some tough times.
By: Gabrielle Duchaine David Santerre La Presse, Published on Tue Jul 09 2013
The engineer who was the last person to conduct the deadly Lac-Megantic train is experiencing some tough times.
Tom Harding, who was sleeping at a hotel at the moment of the explosion, did not want to speak to La Presse when the paper visited his home Monday in Farnham, in the Monteregie region.
Follow live coverage on mobile
"He's having a difficult time. He doesn't want to talk. It's understandable," said a neighbor.
In Farnham, the news that a resident of the village was driving the deadly train in the hours preceding the catastrophe spread quickly. At the bar on the main street and at the diner, his name was everyone's lips. His colleagues and friends described him as a "high-calibre engineer" and an "extremely competent man." One said, "He knows everything. He's someone who stands out because of his talent."
Those who have known him since childhood remember him as having a passion for trains and always wanting to drive them, following in the footsteps of his father, who did the exact same kind of work.
"He's beside himself," said a colleague, who asked to remain anonymous for fear of repercussions.
Like many others, he accused Montreal, Maine and Atlantic Railway of not keeping its infrastructure up to date and for not caring about its employees.
"They haven't even called us since the accident," said another colleague.
Harding, who has worked for MMA for several decades, spent most of Monday away from his house. He returned in the evening with a police escort to avoid the media gathered outside.
"It's a difficult situation. He has to think about what happened in order to understand," said another colleague.
Tom Harding is also known in Lac-Megantic. He could have even lost his own life, because the train he parked in Nantes late Friday evening derailed just metres
[really?]
from l'Eau Berge, where all MMA employees stay when they roll through the area. MMA train engineers have been following the same process for years when their trains come through the small Eastern
Townships city, regardless of the direction.
Just as Canadian engineers cannot operate trains in the U.S., and vice versa, empty trains headed west stop each day south of Lac-Megantic near Woburn Rd. to allow for a Canadian operator to take over later. When they head east, with thousand of tons of oil, they stop in Nantes, as was the case Friday. And, later, an American operator takes over.
"A train arrives each night. We go get the engineer and drive him to l'Eau Berge," said Clement Rancourt, owner of Taxi Megantic.
For quite some time, Rancourt has been picking up Tom Harding on average every three days and driving him into Lac-Megantic. Harding would depart Farnham with his train late in the morning, and slowly make his way to Nantes, a journey that could take up to 12 hours.
"He drove very slowly because of the rail conditions," said Rancourt, who would also sometimes drive MMA engineers as far as Jackman or Millinocket, in Maine.
After the events of early Saturday morning, one of Rancourt's drivers drove Harding home to Farnham.
"He didn't speak about the accident. He spoke on the phone to his mother in English, but I don't understand English. Then, he fell asleep," said the driver.
Rancourt said he doesn't know if he'll ever have MMA customers again. "I'm not sure they'll come through here. It's a terrible disaster. They'll have trouble bouncing back from this," he said.
Related
Lac Megantic hospital eerily quiet after explosion"
"L'Eau-Berge In 1877, the "Prince of Wales" was already a favourite with tourists, merchants, railway workers, and business people. The hotel, one of the oldest in Lac-Mégantic, was renamed l'Eau Berge and is just as charming and attractive today. The poetic beauty of the lake, the majestic mountains, the cozy comfort of the rooms, and the VIP welcome all lend special appeal to the inn.
Units
Number of units: 36
Amenities
Private bathroom 36/36
TV 36/36
Internet Access (Modem): 4/36
Telephone in the units 36/36
Mini fridge 36/36
Air conditioning 36/36
Internet Access (High speed): 36/36
Internet Access (Wireless): 36/36
Non-smoking units 36/36"
"Who is Peter Power
Peter Power, BA FIRM FCMI FEPS FBCI
Managing Director, Visor Consultants
Peter is the author of the present UK Govt. (DTI) advice booklet 'Preventing Chaos in a Crisis' and the British Bankers Association/KPMG guide on Crisis Management. Peter is the Founding Chairman of the Survive Crisis Management Special Interest Group, and is also engaged as a Special Advisor to a number of key organisations including the Canadian Centre for Emergency Preparedness, Disaster Management Forum (UK) and the Business Continuity (BC) Institute London Forum. He is in addition, a Special Advisor to the editorial board of Continuity Professional Magazine in the USA and is listed in the UK Register of Expert Witnesses.
Peter is also a Fellow of the Emergency Planning Society, Fellow of the Chartered Management Institute, Fellow of the Business Continuity Institute, Fellow of the Institute of Risk Management and a member of the Guild of Freemen of the City of London.
He is the Founding Chairman of the Survive Crisis Mgt. Special Interest Group, and is also engaged as a Special Advisor to a number of key organisations including the Canadian Centre for Emergency Preparedness, Disaster Management Forum (UK) and the Business Continuity (BC) Institute London Forum.
Peter has a senior Scotland Yard background which includes setting up the multi agency operational management structure at the Kings Cross fire, secondment to the Anti Terrorist Branch, deputy forward control coordinator at the Libyan People Bureau siege and leading the team behind the existing police street philosophy for dealing with terrorist bombs. He is also the primary author / promulgator of the present UK Police command methodology Gold, Silver & Bronze and a founder member of the UK judging panel for BC Awards.
Peter's recent appearances on TV and Radio include interviews on numerous live News broadcasts as well as documentaries, and taking part in the recent BBC TV Panorama current affairs programme examining the impact of terrorism on London. He is specifically quoted on the BBC web site in relation to his role at the scene of several previous major incidents in the UK."
"The second comment was left on this page of the July 7th Truth Campaign web site on 15th December 2007 after the release of this YouTube video by a group called 'We Are Change UK'. For some unknown reason Peter Power has chosen to leave his comment about the We Are Change video here, rather than contact We Are Change directly. J7 have verified Peter Power as the source of this comment before publication and you can read his comment here, or immediately below:
I rarely respond to allegations that there was a direct connection between an exercise my company was running on 7 July 2005 and the real events that happened that day, but having just seen on You Tube a highly misleading video following a childish stunt against me on 12/12/07 I feel I have little choice but to make three important points: First, I chose to meet 2 people that day who requested an interview with me while I was attending a conference in a London hotel. Having shaken their hands and asked where they were from I noticed I was being covertly filmed by one of them who denied it, although it was obvious. As it is not possible to have a civilized conversation when deceit from one side was apparent from the outset, I apologized that I could not help in such circumstances and suggested another time perhaps? I then walked back to the conference – suddenly pursued by 2 or 3 shouting people trying to make it appear I was fleeing?
Second, it's worth reminding some people that the London underground system has so far been the subject of terrorist bombings on 21 occasions, going back to 1885. Also, on the same day as our exercise, a major law firm in the City of London was running an exercise that involved bombs on the underground. A few days before so did a major German bank in London and even the Metropolitan Police. We were not alone.
Third, our table top exercise was to involve a very small group of crisis managers under test, from a company employing c1000 people. No one was on the streets at all. Just one part of the scenario was similar to IRA incendiary bombs planted on the underground in 1992 to start fires on three underground trains, albeit the locations were by sheer coincidence, more 2005 that 1992. That's not so surprising when we had a limited number of underground lines to choose from, given the location of our client in the centre of London.
There will be no convincing some very odd people who think actors were on the bus that was actually bombed and the UK Government staged the whole thing on 7/7, the World Trade Centre was pre-wired with explosives on 9/11 and even that tragedy was a US Government setup.
At a time when this country is under a sustained terrorist threat it makes sense to base any exercise scenario on realism and historical events and in so doing hopefully increase our overall resilience to this threat. Had the odd people I met on 12.12.07 bothered to have a proper conversation with me I would have explained all this to them but fantasists will, no matter what I say, always prefer sensationalism to sense and conspiracy to coincidence. Peter Power. Visor Consultants Limited. 15 December 2007"
Links:
PresidentialField Mandate
Abel Danger Blog