Plum

City – (

AbelDanger.net

).

United States Marine Field McConnell has linked Serco's deployment of a Covert Personnel Locator System to track assets on the U.S. Marshals Warrant Information Network (USM-007) to

Mycroft Warrants

apparently used by blackmailed guests of the MI-3*

Innholders

Livery Company to authorize the triage of children during lone-gunman exercises between 9 am and 4 pm at and near the Sandy Hook Elementary School, Newtown, Connecticut, on December 14, 2012.

Mycroft Warrant = A writ issued by a

competent but blackmailed or extorted officer

, usually a judge or magistrate, which permits an otherwise illegal act that would violate individual rights and affords the person executing the writ protection from damages if the act is performed.

MI-3 = Kristine

M

arcy + Norman

I

nkster +

I

nterpol +

I

ntrepid (William Stephenson)

McConnell claims Serco root companies extorted a Mycroft warrant from the Prince of Wales (later Edward VII) to operate telegraph blackmail services out of London's Langham Hotel and extort pedophile Innholder guests from Australia, Canada, New Zealand and the United States.

McConnell claims Serco director Maureen Baginski used Mycroft Warrants, Skynet satellites and Cubic Covert Personnel Locator System to guide USM-007 agents through a

virtual sand table exercise

where some script kiddies read scripts while others triaged Sandy Hook children.

Mission Rehearsal Planning System (MRPS) – MRPS is a deployable virtual sand table system with a touch screen interface. Designed for interactive planning and rehearsal, it allows units, leaders and teams to train using a true computer-based constructive simulation rather than a scripted game engine. This allows trainers to change the simulation on the fly so tactical squads can practice different tactics, techniques and ground conditions for their mission.

McConnell believes Baginski had Adam Lanza – the alleged lone gunman – and his mother killed because they might otherwise have exposes Serco's (formerly RCA GB 1928) use of MI-3 "Mycroft Warrants" for the USM-007 "License to Kill" which date back to before the time she joined the U.S. Senior Executive Service in 1979 under the former U.S. President Jimmy Carter.

McConnell notes that Serco continues to test the credulity of the public for MI-3 Mycroft scripts at crime scenes associated with USM-007 blackmail and murder for hire, and he cites the Breakout Kings drama television series which revolves around a hit team of convicted criminals and U.S. Marshals working together

pretending to try and catch fugitives escaped from prison

.

McConnell invites key word Googlers to read excerpts below and ask why "

The List of Sherlock Innholders – The Wrist That Didn't Bleed

" book has a new title at

http://www.abeldanger.net/ Prequel 1: #1849: Marine Links Serco MI-3 Mycroft Warrants to Marcy's USM-007 Murdered Spook
Strange meeting - Sherlock – BBC Breakout Kings Trailer [official] Sandy Hook Hoax "Medical Examiner" Wayne Carver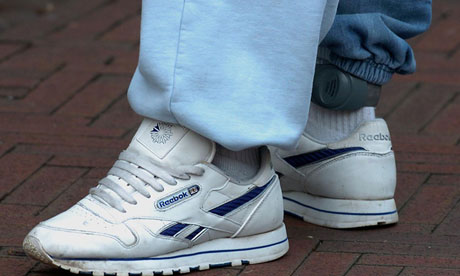 Pedophile Elite Via British Intelligence FBI Serco's Maureen Baginski
December 14, 2012 FEMA L-366 Planning for the Needs of Children in Disasters
The goal of the course is to enable participants to improve their community's mitigation and emergency operations plan specifically regarding the needs of children. The course will provide them with the information needed to address the unique needs of children prior to, during and following disasters. It will also provide them guidance and direction on how to form coalitions and how to become advocates for the unique needs of children in all aspects of emergency management.
After completing this course, participants will be able to:
• Articulate the importance of providing for the needs of children in disasters in your community's current emergency management plan.
• Explain what is required to keep children safe in emergencies and why those needs are unique.
• Explain the assumptions, concept of operations, organization and assignment of responsibilities that address the unique needs of children prior to, during and following disasters.
• Explain the planning components necessary to address the unique needs of children prior to, during and following disasters
• Incorporate the unique needs of children in disasters into Emergency Operations Plans
• Identify stakeholders and organizations that can assist in preparing for the needs of children in disasters.
• Initiate steps to form coalitions and build teams that have a stake in keeping children safe in disasters The target audience for this course is local and state emergency managers and planners, Child Services Agencies, NGO's, Child Care Providers, Schools, and Faith-based Organizations.
1. As of October 1, 2012 anyone applying for FEMA courses must obtain a FEMA Student Identification (SID) number. For more information and to obtain a SID go to:
https://cdp.dhs.gov/femasid/ You will need this number to complete the course application form (119-25-1) that will be filled out at the beginning of the class. FEMA certificates will be mailed to participants after completion of this course.
2. Class size is limited to 30. Please sign up as soon as possible to guarantee a spot in the class of your choice.
3. There are no prerequisites for this class.
4. There is no cost for the class and lunch is on your own.
Please watch this short video on how to setup an account. http://www.ct.gov/demhs/lib/demhs/training/reg/registration.html
Location: 2800 Main Street, Bridgeport, CT
This event is 46 miles from you (06106).
9 AM - 4 PM
Contact: Christopher Ackley
Email: christopher.ackley@ct.gov
Phone: (203)-696-2640
5 of 40 seats still available
Last day to register: 12/13/2012
Sorry, you may not register for this event.
Top of Form
Input your zip code to calculate the distance to the event:
Bottom of Form
Go Back
DEMHS Calendar of Events"
"Serco to pay back £69m over fraudulent tagging contracts .. Serco on Thursday agreed to repay the Government £68.5m. The scandal concerned the Ministry of Justice being charged for tagging people who were found to be dead, back in prison or overseas. Both Serco and G4S are currently being investigated by the Serious Fraud Office."
"Since March 6, 2011 A&E Network has aired Breakout Kings, a drama television series revolving around a task force of convicted criminals and U.S. Marshals working together in order to try and catch fugitives escaped from prison. The story is that the cons' sentences are reduced by one month for each fugitive they bring in; however if any of them should try to escape, they will all be returned to their original prisons and their sentences will be doubled."
"The Sandy Hook Elementary Sacrifice and Deception
http://adventofdeception.com/sandy-hook-sacrifice-deception/#ixzz2tVBZ1YY0
After researching the Sandy Hook Elementary school massacre there is no doubt the world wide news event was a blood sacrifice intertwined with the gun control subject. As in 9/11, the London subway bombing, the Batman shooting, a FEMA simulated training exercise occurred the same day, at the same time, identical from the "real" event. The fake event overshadowed the "real event" which was an inside job. The FEMA simulated training exercise provided media confusion. The below movie nicely combines the police scanner communication and all the phony parent (actors) interviews which none of these people ever shed a tear.
The beginning of the video shows excerpts from the 2009 movie (Rampage). I found the video to be very compelling that proves that the Sandy Hook Elementary murders was another inside job that provided a winter solstice sacrifice for the activation for the New World Order.
Disclose.tv – The Sandy Hook Rampage Movie FULL MOVIE
Exercise Documentation: The Master Scenario Events List (MSEL) is a chronological timeline of expected actions and scripted events (i.e., injects) to be inserted into operations-based exercise play by controllers in order to generate or prompt player activity. It ensures necessary events happen so that all exercise objectives are met.
[link to hseep.dhs.gov ]
So picture it like this… 29 regular people show up (including Ryan Lanza) ~50 miles away from Sandy Hook Elementary to participate in a DHS/FEMA drill/exercise involving child response to disaster (Adam being the missing 1 person, who's role would be given to another person since he was a no show for the drill)… the general "plot" of this drill is given to people as they arrive at the drill (A mass casualty school shooting involving 2 brothers (Adam & Ryan))… the exact specifics about the drill/event however, have not given to the 29 people when they arrive (9:00am), and is not given to them until AFTER the real event takes place (~10:00am)… the drill's exact plot (Layer 2) is then written on the fly directly following the completion of the real event (Layer 1) to match it in almost every detail but with some minor tweaks (2 brothers kill their mom, steal her car/guns, drive to the school she works at dressed in plain clothing, one goes in the front door (buzzed in) one goes in the back door (let in by other shooter later), 28 casualties total, 4 pistols used total (AR in trunk), shooter Adam (alias "Ryan") escapes after the fact, while shooter Ryan (alias "Adam) is shot by police)… Keep in mind the drill was held in a firehouse not an actual school (but the firehouse drill was to simulate a school shooting even though they weren't in a school for the drill… specifically simulating SANDY HOOK ELEMENTARY)… Also Keep in mind Adam Lanza was set to play alias "Ryan", while his brother Ryan was set to play the other shooter alias "Adam). The 30 participants (as someone would fill alias "Ryan's" role since Adam didn't make it for the drill…) now having their aliases, each being given only their characters first name… which would match the actual dead at the real event (so there would be a character named Dawn Hochsprung, Adam Lanza, Ryan Lanza, Nancy Lanza, Victoria Soto for example…) never actually being told the alias last name) are given their specific roles to play (knowing very little about other characters aliases or roles), and a general timeline of events to follow, create a near exact ECHO of the entire real event at a location ~50 miles shortly after the real event takes place (less then an hour). Both events (real & fake) would directly include a character named Adam Lanza… and both (real & fake) would also include a character named Ryan Lanza as well due to Adam being found with Ryan's ID (which is what caused all the initial stories about multiple shooters, one escaping, and the surviving killer being Ryan (and Adam being dead in BOTH the real and fake event)).
The drill participants are then told "good job guys, we will assess the data and learn a lot from this". The 30 people would leave the drill location knowing nothing of a real event taking place which they will likely learn about shortly after getting home (except Ryan who won't make it home… see later)… but the drill participants would never tie the 2 events together and would just pass it off as a coincidence and nothing more… a lot of the details are the same but enough are different that the drill participants would see them as 2 separate things… such as we didn't do a school shooting drill… we did a firehouse shooting drill (the participant not knowing the drill was actually simulating a school… just not using a school)… or our drill had 2 shooters, this one has one… or our drill used pistols, this event used mostly AR's… enough differences that they would see the 2 events (drill vs event) as quite similar but still different. Also as part of the drill they are told there will have multiple phases (including a fake event, fake media reports, fake interviews, fake official stories all of which would be presented on the news as if real… the drill participants would be told to expect to hear the details about the drill go national as wider reaching parts of the same drill are to test citizens response of the drills official "reports").
So now you have 2 near exact events (1 real, 1 fake), both in the same state (CN) at around the same time (morning), matching in most details including the shooters name & his brothers name (as well as victims names), overall theme (large scale school shooting involving mass casualty of children specifically at SANDY HOOK ELEMENTARY in BOTH cases), and have a timeline consistency of each other (order of events & outcome)…
Shortly after the drill a whole bunch of similar and slightly different versions of the real and fake event start surfacing at the same time (which is why there is multiple versions of every part of this story… 2 shooters… no wait 1 shooter… killer suicide himself… no wait cops shot him… He's Ryan… no waits he Adam… his mom works at the school… no wait she doesn't and so on) the fake and real info mix in such as way that you can't differentiate it in most cases and the average sheeple will 100% assume all the info is referring to the real event as they would have 0 information about a drill ever taking place (~5% of the actual news about CN shootings is about the real event… ~95% is about the fake event)… presented in a way to seem like it's referring to the real event, knowing that most people know nothing of the drill ever existing.
At this point (~11am – noon) a duplicate FAKE media frenzy / police presence (using only actors) would be created at the drill location as an echo to the same which is happening at the real event ~50 miles away. This totally staged duplicate would include fake reporters, fake by standards, fake family members (being interviewed), fake official reports, fake everything talking specifically about the drill (not the real event)."
"Cubic to Highlight Products for Special Operations Forces at SOFIC Conference
05/22/2012
TAMPA, Florida – May 22, 2012 - Cubic Defense Applications, the defense systems business of Cubic Corporation (NYSE: CUB), will present tactical-edge products that meet the demanding requirements of the special operations operator at the Special Operations Forces Industry Conference (SOFIC) from May 22-24 at the Tampa Convention Center.
Cubic has provided products and services to the Department of Defense, national security community, and international partners since 1951. In recent years, the company has placed greater emphasis on developing training and tactical products for the special operations forces (SOF) community. SOF products must be discreet, absolutely reliable and function under the toughest conditions possible. Superior products tailored specifically for SOF customers will be highlighted in Booth 1118 at the conference.
"Cubic is the U.S. Special Operations Command's trusted partner in the Global SOF Enterprise," said Lou Caporicci, a former U.S. Air Force special operations officer now in charge of SOF business development for Cubic Defense Applications. "Cubic possesses the financial resources, technical expertise, intellectual capital, and manufacturing capacity to anticipate and deliver excellent products at competitive prices every time." ….
TRAINING PRODUCTS
Special Operations Forces – Weapons Engagement Simulation System (SOF-WESS). International land and air forces and elite paramilitary police are already using Cubic's wireless engagement system for force-on-force training. Small, lightweight and discreet, SOF-WESS is adaptable to many international weapons types and is ideal for military advisers training international forces. The key components of SOF-WESS are small arms transmitters that are mounted to actual weapons and wireless detectors modules that can be kept in place anywhere on a uniform or clothing by use of magnetic brackets.
EST Dismounted Soldier (DS) – Cubic will exhibit an easy to deploy one-lane version of its proven EST 2000 Engagement Skills Trainer designed to sharpen the skills of individual shooters. EST Dismounted Solution is an ideal training platform for SOF's mission to advise and train international partners. It mitigates the need for shipping ammunition, is quickly deployable, and can even be transferred to international forces for their training sustainment requirements.
Mission Rehearsal Planning System (MRPS) – MRPS is a deployable virtual sand table system with a touch screen interface. Designed for interactive planning and rehearsal, it allows units, leaders and teams to train using a true computer-based constructive simulation rather than a scripted game engine. This allows trainers to change the simulation on the fly so tactical squads can practice different tactics, techniques and ground conditions for their mission. About Cubic Corporation
Cubic Corporation is the parent company of three major business segments: Defense Systems, Mission Support Services and Transportation Systems. Cubic Defense Systems is a leading provider of realistic combat training systems, cyber technologies, asset tracking solutions, and defense electronics. Mission Support Services is a leading provider of training, operations, maintenance, technical and other support services for U.S. and allied military and security forces. Cubic Transportation Systems is the world's leading provider of automated fare collection systems and services for public transit authorities. For more information about Cubic, see the company's website at www.cubic.com."
"Cubic Completes the Acquisition of the Transport Solutions Business of Serco
11/27/2013
SAN DIEGO, Calif. – November 27, 2013 – Cubic Corporation (NYSE: CUB) announced today that it has completed the acquisition of Serco's Transport Solutions business for an enterprise value of £43.5 million ($70 million) subject to adjustment as set forth in the purchase agreement. Cubic announced last June that it had entered into exclusive due diligence for the acquisition. Serco's Transport Solutions business will become a part of Cubic Transportation Systems, a leading integrator of payment and information technology and services for intelligent travel solutions. Serco's Transport Solutions business is primarily a UK-based transport technology and services business and had revenues in the last calendar year of approximately £42 million ($67 million).
For more than 20 years, Serco's Transport Solutions business has specialized in the development and supply of complex traffic management systems for the monitoring and control of urban and intra-urban road networks, encompassing integrated traffic and incident management, decision support, bus tracking and passenger information through integrated user interfaces.
The business also provides safety camera and associated back office solutions as well as a complete capability for the installation and maintenance of intelligent transport systems and equipment, such as maintaining over a third of London's traffic lights.
"We're delighted that Serco's Transport Solutions team today becomes part of the Cubic family," said Steve Shewmaker, president of Cubic Transportation Systems and executive vice president of Cubic Corporation."
"Pursuant to the provisions of the Privacy Act of 1974, 5 U.S.C. 552a, notice is given that the Department of Justices (DOJ) proposes to modify a United States Marshals Service (USMS) system of records entitled "Warrant Information Network (WIN), USM-007." Changes have been made to the "Categories of Individuals Covered by the System" to include individuals suspected in a state's case that has been adopted by a USMS-sponsored task force; individuals for whom the USMS is conducting a criminal investigation or aiding in a criminal investigation by another law enforcement agency; missing persons, including children, for whom the USMS is conducting an investigation or aiding in a criminal investigation by another law enforcement agency; individuals, and their associates, who are the subject of, and who may provide information, assistance or leads in USMS fugitive, criminal, or missing persons investigations. Other changes are made consistent with the new categories of individuals covered, necessary updates are made, and routine uses have been revised to conform with DOJ model routine use language."
Yours sincerely,
Field McConnell, United States Naval Academy, 1971; Forensic Economist; 30 year airline and 22 year military pilot; 23,000 hours of safety; Tel: 715 307 8222
David Hawkins Tel: 604 542-0891 Forensic Economist; former leader of oil-well blow-out teams; now sponsors Grand Juries in CSI Crime and Safety Investigation