Plum

City – (

AbelDanger.net

).

United States Marine Field McConnell has linked Nicholas 'Mycroft' Soames' procurement of Freescale Semiconductor's ZigBee Onion Router chips for the secure communications systems of the MI-3

Innholders

Livery Company, to

Serco

director Maureen Baginski's use of Satcom packet-switching to appear to lose the Boeing 777-200 of Malaysian Airlines MH Flight 370 plane near Diego Garcia.

McConnell recognizes Mycroft Warrants as writs issued by a

competent but blackmailed or extorted officer

, usually a judge or magistrate, who permits otherwise illegal acts (spoliation of evidence; ultra vires authorisation of kidnaps; spread bet body-bag counts; bypassing autopsies to conceal murder-for-hire and placing blackmailed pedophiles in decoy triage teams) and affords the person executing the writ protection from damages if the act is performed.

MI-3 = Kristine

M

arcy (sister) + Norman

I

nkster +

I

nterpol +

I

ntrepid (William Stephenson)

McConnell claims

Serco

root companies extorted then Prince of Wales (Bullingdon alumnus, later Edward VII) to issue Mycroft warrants to a telegraph-betting center in London's Langham Hotel – an alleged pedophile honeypot used to entrap and blackmail MI-3

Innholders

' guests and now a Serco virtual war room to guide and synchronize global deployments of Zigbee kidnap and contract-hit teams. (cf. Ian Fleming's Target Force unit – a.k.a. T-Force – a lightly armed and highly mobile unit, tasked with capturing Nazi scientific and technical military material).

McConnell notes that while

Serco

's pedophile blackmailers may have controlled hotel crime scenes and bookmaking frauds since 1888, MI-3 founder William "

Intrepid

" Stephenson made the first use of BBC synchronized wireless photo transmissions to blackmail Langham habitués who may have included a Bullingdon alumnus, the late and treasonous Duke of Windsor, and the late Winston Churchill – the compulsive, losing gambler who grandfathered the new Serco Chief Executive Officer Rupert Soames and his BBC Mycroft ZigBee brother Nicholas Soames.

McConnell claims that after the 1979-1995 Unabomb campaign, Baginski and Soames, a former personal assistant to the late chairman of the Senate Appropriations Committee, Mark Hatfield, hired pedophile entrapment expert Julian Assange in Melbourne Australia to link

Serco

up to the onion-router.net site formerly hosted at the Center for High Assurance Computer Systems of the U.S. Naval Research Laboratory; now embedded in

Serco

's ZigBee packet-switched cloud.

McConnell believes Privy Councillor Soames – former Defence Minister under Langham Hotel habitué John Major and skilled practitioner of MI-3 Mycroft Qui tam frauds (cf. Serco tags, FAA Contract Towers, Skynet Wi-Fi Clock, USPTO) – authorized Baginski ZigBees to use the onion-router packet switching devices to fly MH370 to China, abduct the 20 Freescale passengers and point

Dishonourable Pilots, Mariners and Artillery

at a Diego Garcia switcheroo search field.

McConnell invites key word Googlers to read excerpts below and ask why "

The List of Sherlock Innholders – The Wrist That Didn't Bleed

" book has a new title at

http://www.abeldanger.net/ Prequel 1: #1892: Marine Links MI-3 Mycroft ZigBees to Serco Old Switcheroo Near MH/SQ Subang


Serco

Global Corporation and US Defense Integration
Provisional Peoples' Democratic Republic of Diego Garcia!
Malaysia: Files Deleted From Flight Simulator
Relatives of missing Malaysian flight passengers thrown out of press conference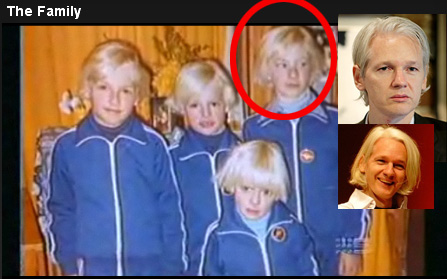 Serco

packet switching on Sep. 12, 2001, 17:37:19!
Real Time Location System based on Zigbee
"MH370 captain practiced Diego Garcia landings: report
BEN SANDILANDS | MAR 19, 2014 7:09AM | EMAIL | PRINT
Updated
Some very strange reports about MH370 are appearing, including one claiming that police have found that the captain of the missing Boeing 777-200ER was practising Indian Ocean landing field approaches including to the US Diego Garcia military base.
That report isn't however as surprising as this in the EU Times claiming, among other things, that a secret cargo consignment on board had caused China authorities to plan to divert the Beijing bound flight with 239 people on board to one of its military fields, only to see it diverted by the US military toward the Indian Ocean.
Should such reports be dismissed out of hand? Arguably they shouldn't, as there may be something in them that is true and relevant. The difficulty for readers who don't sign up for conspiracy theories is in attempting to guess what is real, and what is unreal.
The MalayMail Online report is carefully qualified as to the claimed Indian Ocean data base on the MH370 captain's sophisticated home made flight simulator. If that data base was found, it doesn't necessarily prove anything. But the problem is that his flight is believed by authorities to have been deliberately diverted to an unknown destination, and that as Day 12 of the mystery begins, Australia is leading a very serious and increasingly well resourced search of the southern Indian Ocean.
There are a number of other well argued theories as to what happened to MH370 claiming that a fire or explosion created a crisis shortly after the 'all right good night' radio contact with the Malaysia Airlines flight was made at 1.19 am on Saturday 8 March early in its flight from Kuala Lumpur to Beijing.
Common to those theories is that the pilots struggled to get the flight back to Kuala Lumpur from where it had departed 39 minutes earlier, only to be overcome by oxygen starvation in the depressurized airliner, after which the jet flew on until its fuel was exhausted some time after 8.11 am local time when it sent its last electronic trace to a satellite providing communications services to airlines.
The theories are considered well argued by persons with airliner and operational experience. But they come with serious flaws. One such flaw is evidence that the jet flew a cleverly constructed course to minimise the risk of detection after Malaysia's defence radar tracked it to a point near Phuket in Thailand.
The other is that a fire or explosion in an airliner would be so damaging to the fuselage and systems onboard MH370 that it could not continue to fly for at least another 6 hours 52 minutes as recorded by standby pings from the jet to an Inmarsat parking in geosynchronous orbit high above the western Indian Ocean.
The ability of MH370 to fly for the eight hours for which it carried fuel on departure would be very adversely affected by excursions in which it flew under the radar at low altitudes, or climbed to say 45,000 feet. It is known to have been in the air for a total of at least 7 hours 31 minutes, when the last satellite ping was recorded.
A report that a jet which may have been MH370 flew low over the Maldives on the morning of 8 March should be relatively easy to confirm or deny based on primary (non transponder) radar records before today is over.
AIR SAFETY , MALAYSIA AIRLINES, MH370"
"Packet switching is a digital networking communications method that groups all transmitted data – regardless of content, type, or structure – into suitably sized blocks, called packets.
…
Baran's work was similar to the research performed independently by Donald Davies at the National Physical Laboratory, UK. In 1965, Davies developed the concept of packet-switched networks and proposed development of a UK wide network. He gave a talk on the proposal in 1966, after which a person from the Ministry of Defence (MoD)
[N.B. Nicholas 'Mycroft' Soames, served as UK Minister of Defence 1994-1997]
told him about Baran's work. A member of Davies' team (Roger Scantlebury) met Lawrence Roberts at the 1967 ACM Symposium on Operating System Principles, bringing the two groups together. Scantlebury urged Roberts to use the highest speeds possible to reduce latency.
Interestingly, Davies had chosen some of the same parameters for his original network design as Baran, such as a packet size of 1024 bits. In 1966 Davies proposed that a network should be built at the laboratory to serve the needs of NPL and prove the feasibility of packet switching. The NPL Data Communications Network entered service in 1970. Roberts and the ARPANET team took the name "packet switching" itself from Davies's work.
The first computer network and packet switching network deployed for computer resource sharing was the Octopus Network at the Lawrence Livermore National Laboratory that began connecting four Control Data 6600 computers to several shared storage devices (including an IBM 2321 Data Cell[2] in 1968 and an IBM Photostore[3] in 1970) and to several hundred Teletype Model 33 ASR terminals for time sharing use starting in 1968.[4] In 1973 Vint Cerf and Bob Kahn wrote the specifications for Transmission Control Protocol (TCP), an internetworking protocol for sharing resources using packet-switching among the nodes."
"The extent to which successive British governments set out to hoodwink parliament and the public over the decision to give the US a military base in Diego Garcia and force out the islanders is laid bare in files released on Wednesday.
The base, on the largest island in the British Indian Ocean territory, was established after the UK bought the Chagos archipelago from Mauritius in 1965. It has been used by long-range US bombers in attacks on Iraq and Afghanistan, and would almost certainly be used in the event of any American air strikes on Iran's nuclear facilities, British officials say.
Diego Garcia was used by the CIA as a refuelling stop for flights secretly rendering terror suspects to jails, including a Libyan dissident flown to Muammar Gaddafi's Libya in an operation involving MI6.
The aim behind the decision to control the islands, noted a Foreign Office official in a document dated September 1966 and marked "Secret and Guard", was to build "defence facilities … without hindrance or political agitation". In 1970, the Foreign Office told its officials at the UN to describe the islanders as "contract labourers" engaged to work on coconut plantations. "The merit of this line," it noted, "is that it does not give away the existence of the Ilois [the indigenous islanders] but is at the same time strictly factual."
Officials reported the prime minister, Ted Heath, as saying: "Any discussions between the United States and ourselves must remain confidential."
A year later, most of the islanders – about 1,500 in total, of whom 500 lived on Diego Garcia – were deported, mainly to Mauritius and Seychelles.
The US base deal originally agreed by the Labour government in 1966 lasts for 50 years, and includes a 20-year optional extension that both parties must agree to by December 2014.
Documents already disclosed show how a senior Foreign Office diplomat noted in 1966: "The object of the exercise is to get some rocks which will remain ours […] there will be no indigenous population except seagulls.
A fellow mandarin, Sir Dennis Greenhill, replied: "Unfortunately, along with the birds go some few Tarzans and Man Fridays whose origins are obscure and who are hopefully being wished on to Mauritius."
In April 2010, the UK established a marine nature reserve around the Chagos Islands. A cable subsequently released by WikiLeaks reported exchanges between a US political counsellor in London, Richard Mills, and a Foreign Office official, Colin Roberts.
According to the leaked cable, Roberts "asserted that establishing a marine park would, in effect, put paid to resettlement claims of the archipelago's former residents"."
"Denis Arthur Greenhill, Baron Greenhill of Harrow, GCMG, OBE (1913–2000) was the British Permanent Under-Secretary of State for Foreign Affairs and Head of the Diplomatic Service from 1969 to 1973; a respected expert on the US, Europe and the Soviet Union, he was actively involved in setting postwar Britain's role in the world in a new direction, away from its imperial past and a compliant involvement with the United States towards a more active engagement in Europe. He served under three prime ministers, Harold Wilson, Sir Alec Douglas Home and Edward Heath.
Greenhill was educated at Bishop's Stortford College and Christ Church, Oxford. From 1935-39, he worked for the London and North-Eastern Railway. During World War II, he served in the Middle East, Far East, India and North Africa. He was promoted colonel in the Royal Engineers and was mentioned in despatches twice,.[1][2] He joined the Foreign Office in 1946 with the support of the Labour Foreign Secretary Ernest Bevin, who thought him an expert on oil transportation.
He served as counsellor (and later minister) at the British Embassy in Washington, at the time of the Cuban missile crisis (1962) and the assassination of President Kennedy (1963). As Britain's special envoy to Rhodesia (1972, 1976) he sought unsuccessfully to end Ian Smith's unilateral declaration of independence. He was PUS at the time of Britain's entry into the European Community (1973). His appointment as PUS had been regarded with scepticism by older hands in the Whitehall establishment. In the event, he was liked and respected by colleagues, his managerial skills were valued and his advice was highly regarded by ministers. Created a life peer in 1974, he sat as a cross bencher.
His later years included roles as governor of the BBC and as a director of BAT Industries, Hawker Siddeley Group, Wellcome Foundation, Clerical Medical and General Life Assurance, S.G. Warburg and Leyland International.
His wife, Angela (née McCulloch), whom he married in Cairo in 1941, died in 2013."
"SATCOM or Satcom may refer to:
Short for Satellite Communications and used frequently in the context of VSAT (Very Small Aperture Terminal)
Communications satellites or comsats
Satcom (satellite), one of the earliest geostationary communications satellites
Used by some airliners to transmit ACARS messages
Generic term for mobile telephony via satellite (i.e., aircraft and watercraft)"
"Did Malaysian Airlines 370 disappear using SIA68/SQ68 (another 777)? NOTE!!! - Many mistakenly believed I have meant specifically that MH370 flew BEHIND SQ68. When I say shadow, I mean that it may have flown above or below SQ68 slightly. Listening to ATC instructions would have allowed MH370 to stay current on SQ68's next move.
Monday, March 17, 2014 - 12:01 AM EST
UPDATED: Monday, March 17, 2014 - 9:00 AM EST
Typo was made during the conversion of UTC times. Meeting of SIA68 and MH320 occurred at 18:00UTC - 18:15UTC.
MH320 dropped off of civilian radar at 17:22UTC.
UPDATE - Monday, March 17, 2014 - 12:15 PM EST
Some have raised the statement that TCAS doesn't work if the transponder is disabled… this is only partially correct. Other planes' TCAS would NOT see MH370 at all. MH370 would not actively query other planes as its transponder is off, HOWEVER it could still listen to any transponder output from other planes that are actively transmitting. SQ68 would have been actively transmitting while in-range of Subang ATC center.
Even if TCAS on MH370 wasn't working for some reason, an inexpensive portable ADS-B receiver paired with an iPad and Foreflight app would allow a pilot to receive the ADS-B output being transmitted by SQ68 at that time.
By: Keith Ledgerwood
KeithLCincy@gmail.com http://keithledgerwood.tumblr.com/"
"Serco has been an integral part of the Paradigm team for Skynet 5 since the award of the PFI Study Contract in 1999 and is a full member of the Enterprise.
Serco provides spacecraft control, communications network management and facilities management services, including staff deployed in theatre in support of these services. In addition, Serco provides support to Paradigm's welfare communications services, for deployed forces in operational theatres around the world, enabling service men and women to maintain contact with home.
Serco's track record in the provision of such vital services started over 40 years ago when the government entrusted it to maintain the Ballistic Missile Early Warning System at RAF Fylingdales. From this landmark contract, the company has established a strong reputation in the defence and aerospace markets for reliability, innovation and successful long-term working partnerships.
Serco is an international service company, which combines commercial know-how with a deep public service ethos. It improves services by managing people, processes, technology and assets more effectively. Serco's people offer operational, management and consulting expertise in the aerospace, defence, health, home affairs, local government, nuclear, science, technology, transport and commercial sectors. http://www.serco.co.uk"
"Serco Inc. is the outfit chosen by the City of Chicago's Department of Revenue to wander the streets dishing out tickets for parking/permit infractions. Over the past few years I feel that I have personally done my part to significantly raise the value of Serco's stock. The trouble with these
[ZigBee Licensed to Kill]
ticket-wielding vigilantes is that they are unreasonable. If you are ever parked on a metered street in lakeview, be sure to keep your eye on the clock. These cats stroll the avenues and are attracted to the blinking red lights of expired parking meters, like flies to, well, you know! I am not a fan of this Serco, Inc. I shouldn't hate the people who are giving me the tickets, but I do. I feel like these people would be doing our fine city a better duty by cleaning it, promoting non-violence, I dunno just about anything other than making my life more difficult."
Yours sincerely,
Field McConnell, United States Naval Academy, 1971; Forensic Economist; 30 year airline and 22 year military pilot; 23,000 hours of safety; Tel: 715 307 8222
David Hawkins Tel: 604 542-0891 Forensic Economist; former leader of oil-well blow-out teams; now sponsors Grand Juries in CSI Crime and Safety Investigation