Plum

City – (

AbelDanger.net

).

United States Marine Field McConnell has linked Nicholas 'Mycroft' Soames' deployment of

ZigBee Hangars

to conceal illegal paint jobs and modifications of civil aircraft for the MI-3

Innholders

Livery Company, to Serco director Maureen Baginski who allegedly authorized a Cat III C landing of MH Flight 370 on Diego Garcia and the G4S issue of British Indian Ocean Territory (BIOT) tags for its kidnapped passengers.

McConnell recognizes

Mycroft Warrants

as writs issued by a

competent but blackmailed or extorted officer

, usually a judge or magistrate, who permits otherwise illegal acts (spoliation of evidence; ultra vires authorisation of kidnaps; spread bet body-bag counts; bypassing autopsies to conceal murder-for-hire and placing blackmailed pedophiles in decoy triage teams) and affords the person executing the writ protection from damages if the act is performed.

MI-3 = Kristine

M

arcy (sister) + Norman

I

nkster +

I

nterpol +

I

ntrepid (William Stephenson)

McConnell claims

Serco

root companies extorted then Prince of Wales (Bullingdon alumnus, later Edward VII) to issue Mycroft warrants to a telegraph-betting center in London's Langham Hotel – an alleged pedophile honeypot used to entrap and blackmail MI-3

Innholders

' guests and now a

Serco

virtual war room to guide and synchronize global deployments of Zigbee kidnap and contract-hit teams. (cf. Ian Fleming's Target Force unit – a.k.a. T-Force – a lightly armed and highly mobile unit, tasked with capturing Nazi scientific and technical military material).

McConnell notes that while

Serco

's pedophile blackmailers may have controlled hotel crime scenes and bookmaking frauds since 1888, MI-3 founder William "

Intrepid

" Stephenson made the first use of BBC synchronized wireless photo transmissions to blackmail Langham habitués who may have included a Bullingdon alumnus, the late and treasonous Duke of Windsor, and the late Winston Churchill – the compulsive, losing gambler who grandfathered the new Serco Chief Executive Officer Rupert Soames and his BBC Mycroft ZigBee brother Nicholas Soames.

McConnell claims that the BBC/Langham Hotel's pedophile trapper Jimmy Savile blackmailed the late Duncan Sandys, Soames's uncle and the former Secretary of State for the Colonies, into handing BIOT Diego Garcia military assets over to the late Gen. Alexander Haig, the alleged coordinator of "Five Eyes" SIGINT and the assassination of the late President John F. Kennedy.

McConnell claims that after the 1979-1995 Unabomb campaign, Baginski and Soames, a former personal assistant to the late chairman of the Senate Appropriations Committee, Mark Hatfield, hired former Serco Aerospace Operations Director Gordon McMillan to set up ZigBee Hangars to conceal illegal paint jobs and modifications of aircraft flying the decoy maneuvers of 9/11.

McConnell believes Baginski and Soames – a former Defence Minister under Langham habitué John Major and skilled practitioner of MI-3 Mycroft Qui tam frauds (cf. Serco tags, Skynet Wi-Fi Clock, FAA Contract Towers, USPTO) – had MH370 hidden in a ZigBee Hangar on Diego Garcia where G4S tagged 20 kidnapped Freescale passengers and prepped the plane for ditching.

McConnell invites key word Googlers to read excerpts below and ask why "

The List of Sherlock Innholders – The Wrist That Didn't Bleed

" book has a new title at

http://www.abeldanger.net/ Prequel 1: #1896: Marine Links MI-3 Mycroft ZigBee BIOT to Boeing Stealth, Freescale Patent and Serco Ship Jumper Dave
How to Steal an Airplane: From 9/11 to MH370

SERCO

: The Biggest Company You've Never Heard Of! 777 auto landing fog cat III C
Strange meeting - Sherlock – BBC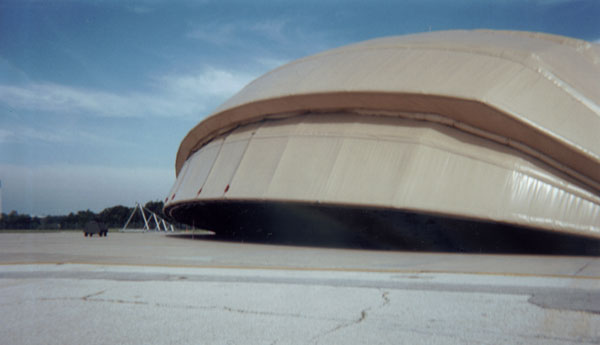 Real Time Location System based on Zigbee
1945 OKINAWA-Airfield-Real Planes and Decoys - New Raw Footage 9 of 10
"
Extra Large Deployable Aircraft Hangar Systems
(Ehemals B-2 Shelter System oder B-2 Shelter Program, kurz XLDAHS bzw. B2ss
[Code for Mycroft ZigBee Hangars]
, auf deutsch etwa Extragroßes bewegliches Flugzeughangarsystem, wurde ursprünglich als Hangar für den
Northrop-B-2-Bomber
konzipiert, um so den Aufenthaltsort der Flugzeuge verschleiern zu können und den Wartungscrews einen Ort für Reparaturen zu bieten. Später wurden diese Hangars aber auch für andere Flugzeuge genutzt."
"
Parsons
[in JV with G4S]
to Provide Base Operations Support on Diego Garcia
PASADENA, CA (August 27, 2012) – Parsons, as part of a joint venture (JV) with G4S, was awarded a contract to provide base operations support (BOS) to the U.S. Navy Support Facility on Diego Garcia. The facility, located on a remote, British-controlled atoll in the Indian Ocean, provides logistics support for U.S. military forces deployed in the Indian Ocean and the Persian Gulf.
Under a 5-year, firm-fixed-price and indefinite-delivery/indefinite-quantity contract, the Parsons JV will provide BOS services that are essential to the maintenance and operation of the Diego Garcia facility and supported military forces. These services include general management and administration, command and staff support, fire and emergency, air and port operations support, supply, morale and welfare and recreation support, galley, bachelor quarters, facilities and utilities support, base vehicles and equipment support, and environmental.
"Parsons is pleased to support the Navy on Diego Garcia," stated Todd Wager, Parsons Group President. "This award reinforces our presence in the Pacific and our longstanding relationship with our customer."
Parsons has more than 65 years of experience supporting the Navy and other branches of the Department of Defense. A recognized leader in BOS services, Parsons has provided these services at installations worldwide, including Naval Base Guam; Andersen Air Force Base, Guam; and Al Udeid Air Base, Qatar; and at National Geospatial-Intelligence Agency headquarters at Fort Belvoir, Virginia."
"Aircraft livery is a paint scheme applied to an aircraft, generally to fuselage, wings, empennage (tail fin), or jet engines. Most airlines have a standard paint scheme for their aircraft fleet, usually prominently displaying the airline logo or name. From time to time special liveries are introduced, for example prior to big events, such as significant anniversaries for an airline (25th, 50th, 75th, etc.) The term is derived from the more general term livery."
"At last! G4S and Serco sacked from tagging criminals after overcharging by millions as ministers get tough with private contractors
Tagging scandal suggests one in six of 18,000 tags billed for were not real
Serious Fraud Office is looking at claims after government internal audit
By MATT CHORLEY, MAILONLINE POLITICAL EDITOR
PUBLISHED: 10:19 GMT, 12 December 2013 | UPDATED: 12:25 GMT, 12 December 2013
Private contractors Seco and G4S were today dramatically dumped from tagging criminals as punishment for overcharging the taxpayer.
In a dramatic move by ministers who have tolerated a string of failures by private firms, the companies have been stripped of the multi-million contracts.
Justice Secretary Chris Grayling said rival firm Capita would take on the work, after claims Serco and G4S overcharged for tens of thousands of criminals, including those who had left the country, been returned to prison or even died."
"Malaysia Airlines MH370 search: more possible debris spotted
Chinese ships dispatched to search area in Indian Ocean Thomson Reuters Posted: Mar 22, 2014 6:39 AM ET Last Updated: Mar 22, 2014 7:19 AM ET
Chinese satellites have spotted a large object floating in the search area for the missing Malaysia Airlines plane that could be debris and has sent ships to investigate, Malaysia said on Saturday.
The challenges of a remote ocean search
WATCH: Adrienne Arsenault: The mysterious case of Malaysia Airlines Flight MH370
INTERACTIVE: The search for Malaysia Airlines MH370
Malaysia Airlines Flight MH370: How airlines can lose a plane
ZOOM: Satellite images show possible debris from Malaysia Airlines MH370
"Chinese ships have been dispatched to the area. Beijing is expected to make an announcement in a few hours," Malaysian Defence Minister and acting Transport Minister Hishammuddin Hussein told reporters.
He said the object is 22 metres by 13 metres in size. It was spotted about 120 kilometres from two other objects announced by Australia earlier in the search for Malaysia Airlines Flight MH370.
Planes are scouring the southern Indian Ocean for a third day to find possible parts of the plane, which has been missing since it left Kuala Lumpur for Beijing on 8 March, carrying 239 people.
An international team — which includes planes from Australia, New Zealand and the U.S. — has so far failed to find any aircraft debris after an Australian-led search that began Thursday, inspired by satellite images taken March 16.
Two Japanese planes were to join the search on Sunday in an area 2,500 kilometres southwest of Perth, Australia.
The search is continuing amid huge challenges in an area covering 36,000 square kilometres. 'There are strong currents, and also rough seas," Hussein said"
"Malaysia Airlines MH370: Low-Flying Plane 'Seen' by Maldives Islanders but not Detected by Radars
By Divya Avasthy March 19, 2014 08:13 GMT
96 16
Missing Malaysia Flight MH370: Residents of Maldives reportedly saw what has been described as a "low-flying jumbo jet" flying over their houses early in the morning of March 8. The distance between Malaysia and Maldives is 3170.74 km Creative Commons
Claims by people in a remote Maldivian island that they sighted an unidentified plane flying low over their houses in the morning of 8 March have offered a new lead in the search for the missing Malaysia Airlines flight MH370.
Residents of Kuda Huvadhoo in Dhall Atoll in the Maldives spotted a "low-flying plane" around 6:15 am local time on 8 March, the day MH370 vanished leaving scant trails, Maldivian newspaper Haveeru reported.
The local police are probing the testimonies of the residents, but have not yet disclosed any details. However, the Indian Ocean island nation's defence forces have said their radars did not detect the plane.
"Further to the surveillance conducted thus far, none of the military radars in the country has detected a trace of the missing plane. Furthermore, no trace of the MH370 Airline has been found from the data scrutinized thus far from radars stationed at the airports in the Maldives," an official statement said. "I've never seen a jet flying so low over our island before. We've seen seaplanes, but I'm sure that this was not one of those. I could even make out the doors on the plane clearly.""
- A Maldivian 'eyewitness'
The reported time of the sighting of the plane in the Maldives would be around 9 am local time in Malaysia, roughly eight hours after the plane lost contact with airtraffic control.
The missing Malaysia Airlines plane, a Boeing 777 jet, is capable of carrying enough fuel to stay in air for more than eight hours even with a full load of 239 people on board.
Malaysia did not seek help
Though the last "ping" from the jetliner was received near the Maldives and the US naval base on Diego Garcia, the Malaysian government did not seek help from Maldivian authorities in finding the missing plane, the newspaper said.
Maldivian islanders saw a "low-flying jumbo jet" with white and red stripes across it as on Malaysian Airliners, the report said. The residents heard incredibly loud noise which made them come out of their houses to look for the source of the sound.
The residents said the plane was flying so low that they could even see its doors, and that the jet appeared to be flying from north to south-east, towards the southernmost atoll of Addu.
"I've never seen a jet flying so low over our island before. We've seen seaplanes, but I'm sure that this was not one of those. I could even make out the doors on the plane clearly," said an eyewitness.
"It's not just me either, several other residents have reported seeing the exact same thing. Some people got out of their houses to see what was causing the tremendous noise too."
'Terrain Masking' theory
Meanwhile, a local aviation expert reportedly told Haveeru that it was "likely" the sighted plane was MH370, as the possibility of any other aircraft flying over the island at the reported time was remote.
Timeline
Malaysia Airlines' Missing Flight MH370
The latest eyewitness report has given more credence to the 'Terrain Masking' theory, which has been used to explain the mystery behind the jet's unidentified flight path after losing contact with air traffic control. Terrain masking avoids detection by radar by positioning the airplane low near the ground to have the natural earth mask the plane from radio waves. Military pilots use this manoeuvre to fly stealthily towards their target.
The New Strait Times reported that the plane descended to an altitude of 5,000 feet or lower, after turning from waypoint 'Igari', the last-confirmed location of the plane, possibly to dodge radar.
"The person who had control of the aircraft has solid knowledge of avionics and navigation and left a clean track," an official told the paper."
"
Serco Inc. is the outfit chosen by the City of Chicago's Department of Revenue to wander the streets dishing out tickets for parking/permit infractions.
Over the past few years I feel that I have personally done my part to significantly raise the value of Serco's stock. The trouble with these
[ZigBee Licensed to Kill]
ticket-wielding vigilantes is that they are unreasonable. If you are ever parked on a metered street in lakeview, be sure to keep your eye on the clock. These cats stroll the avenues and are attracted to the blinking red lights of expired parking meters, like flies to, well, you know! I am not a fan of this Serco, Inc. I shouldn't hate the people who are giving me the tickets, but I do. I feel like these people would be doing our fine city a better duty by cleaning it, promoting non-violence, I dunno just about anything other than making my life more difficult."
Yours sincerely,
Field McConnell, United States Naval Academy, 1971; Forensic Economist; 30 year airline and 22 year military pilot; 23,000 hours of safety; Tel: 715 307 8222
David Hawkins Tel: 604 542-0891 Forensic Economist; former leader of oil-well blow-out teams; now sponsors Grand Juries in CSI Crime and Safety Investigation