Plum

City – (

AbelDanger.net

).

United States Marine Field McConnell has linked ZigBee Stealth agents deployed by Nicholas 'Mycroft' Soames for the MI-3

Innholders

Livery Company to Serco director Maureen Baginski's hack of the Red Switch Network on the British Indian Ocean Territory of Diego Garcia and the Black Box That Didn't Ping story board, associated with a Cat III C landing of MH Flight 370 with the Boeing Uninterruptible Autopilot.

McConnell estimates that 25,000 stealth-tagged ZigBee agents are deployed through MI-3's Wandering Persons Registry to global crime scenes whose mens rea suggests they are victims of surgical, chemical or psychological lobotomies performed in the prison medical service program launched in 1984 by his sister Kristine Marcy out of St. Elizabeth's 'MK Ultra' Hospital, D.C.

McConnell recognizes Mycroft Warrants as writs issued by a

competent but blackmailed or extorted officer

, usually a judge or magistrate, who permits otherwise illegal acts (spoliation of evidence; ultra vires authorisation of kidnaps; spread bet body-bag counts; bypassing autopsies to conceal murder-for-hire and placing blackmailed pedophiles in decoy triage teams) and affords the person executing the writ protection from damages if the act is performed.

MI-3 = Kristine

M

arcy (sister) + Norman

I

nkster +

I

nterpol +

I

ntrepid (William Stephenson)

McConnell claims Serco root companies extorted then Prince of Wales (Bullingdon alumnus, later Edward VII) to issue Mycroft warrants to a telegraph-betting center in London's Langham Hotel – an alleged pedophile honeypot used to entrap and blackmail MI-3

Innholders

' guests and now a Serco virtual war room to guide and synchronize global deployments of Zigbee kidnap and contract-hit teams. (cf. Ian Fleming's Target Force unit – a.k.a. T-Force – a lightly armed and highly mobile unit, tasked with capturing Nazi scientific and technical military material).

McConnell notes that while Serco's pedophile blackmailers may have controlled hotel crime scenes and bookmaking frauds since 1888, MI-3 founder William "

Intrepid

" Stephenson made the first use of synchronized wireless photo transmissions for BBC blackmail of Langham habitués including the late and treasonous Bullingdon Club alumnus, the Duke of Windsor, and the late Winston Churchill – the compulsive losing gambler who grandfathered the new Serco Chief Executive Officer Rupert Soames and his BBC Mycroft ZigBee brother Nicholas Soames.

McConnell claims that the BBC/Langham Hotel's pedophile

trapper

Jimmy Savile blackmailed the late Duncan Sandys, Mycroft's uncle and the former Secretary of State for the Colonies, into handing BIOT Diego Garcia military assets over to the late Gen. Alexander Haig, the alleged coordinator of "Five Eyes" SIGINT and the assassination of the late President John F. Kennedy.

McConnell claims that after the 1979-1995 Unabomb campaign, Baginski and Soames, a former personal assistant to the late chairman of the Senate Appropriations Committee, Mark Hatfield, hired former Serco Aerospace Operations Director Gordon McMillan to set up a ZigBee satellite hack of Red Switch Network assets used to execute Boeing decoy and drone maneuvers on 9/11.

McConnell believes that Ms. Baginski and Nicholas Soames – a former Defence Minister under Langham habitué John Major and a MI-3 Mycroft Qui tam fraudster (cf. Red Switch, Contract Towers, USPTO) – ordered ZigBee agents to hide MH370 on Diego Garcia and abduct 20 Freescale Semiconductor passengers to work on stealth technology for the BAE Unmanned Combat Air Vehicle Taranis but have found to their dismay that Red Switched and lobotomized ZigBee agents [Obama?] cannot explain non-pinging black boxes in the Southern Indian Ocean!

McConnell invites key word Googlers to read excerpts below and ask why "

The List of Sherlock Innholders – The Wrist That Didn't Bleed

" book has a new title at

http://www.abeldanger.net/

Prequel 1:

#1898: Marine Links MI-3 Mycroft ZigBee Satellite to Serco Airbus Air Force Hack, Obama Boeing Sabotage


Race to find MH370 black box YouTube BAE Systems

[$400 million bribe to MI-3 Asset Forfeiture Fund]

- Taranis Unmanned Combat Air Vehicle (UCAV) First Flight

[1080p]
Mycroft; Government

[Pedophile]

Hooker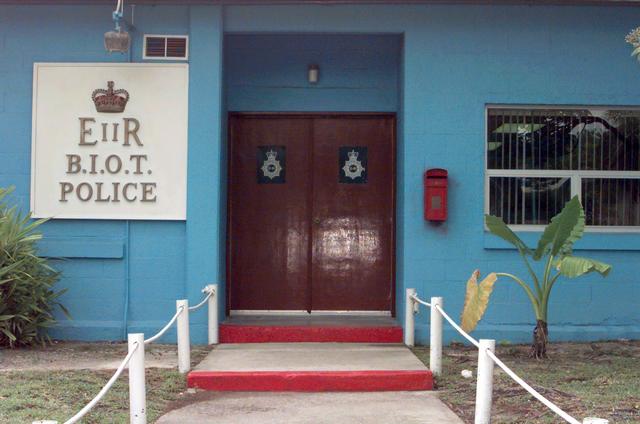 "CTV News .. Missing Malaysia Plane: Race is on to find black boxes before batteries die Bradley Brooks And Rod McGuirk, The Associated Press
Published Monday, March 24, 2014 6:48PM EDT
Last Updated Monday, March 24, 2014 7:38PM EDT
CANBERRA, Australia -- Time is running out to find the crucial keys that could solve the mystery of how and why Malaysia Airlines Flight 370 went down.
After the excruciating 17-day wait for confirmation that the Boeing 777 crashed into the southern Indian Ocean, searchers are racing to locate the so-called black boxes before a battery-powered ping they emit fades away.
By law, the boxes with must be able to send those signals for at least 30 days following a crash. But experts say they can continue making noise for another 15 days or so beyond that, depending upon the strength of the black box battery at the time of the crash.
Without the black boxes -- the common name for the voice and data recorders normally attached to a fuselage -- it would be virtually impossible for investigators to definitively say what caused the crash. ….
There are still so many unanswered questions surrounding this event. I am a pilot of a B767, so I know to which I speak. The aircraft, as reported, was... 1)on a 5hr. flight. That would mean that the aircraft probably had roughly 6hrs. of usual flight fuel which would include cruising at FL350 or higher for a significant portion of the flight. Descend into ZBAA (Beijing); conduct the approach and land. There would additional fuel for possible diversion to an alternate airport - in this case, roughly 30min. 2)flying at FL350 (35,000ft) at which time it made a left hand turn and descended to 12,000ft. 3)continued to fly for another 6-7hrs. *Pilot intervention caused this descent. Speculation has the pilots performing an emergency descent to a lower altitude - usually 10,000ft, but could be higher due to terrain. *Fuel burn at lower altitudes is higher than at higher altitudes. At 12,000ft, the fuel flow per hour would be perhaps double it would be at FL350...THEREFORE...for the aircraft to end up in the southern part of the Indian ocean, human intervention MUST have been involved.For the aircraft to fly that far, someone with knowledge of the aircraft and the autopilot/Flight Management System (FMS) would have climbed the aircraft to a higher altitude in order to maintain a lower fuel burn and therefore be able to continue flight for upwards of 7 hours. Finding the "black box" is indeed crucial in finding out the mystery of this flight and bringing loved ones closure."
"The BAE Systems Taranis is a British demonstrator programme for Unmanned Combat Air Vehicle (UCAV) technology, being developed primarily by the defence contractor BAE Systems. A semi-autonomous unmanned warplane, it is designed to fly intercontinental missions, and will carry a variety of weapons, enabling it to attack both aerial and ground targets. It will utilise stealth technology, giving it a low radar profile, and it will be controllable via satellite link from anywhere on Earth.[1][2] The Strategic Unmanned Air Vehicles (Experiment) Integrated Project Team, or SUAV(E) IPT, is responsible for auditing and overseeing the project.[3] The aircraft, which is intended to demonstrate the viability of unmanned multi-role systems, is named after the Celtic god of thunder, Taranis.[4]"
"BAE's Secret Money Maachine
http://www.theguardian.com/baefiles/page/0,,2095840,00.html
In the 1990s, the temperature started to get uncomfortably hot for Britain's arms salesmen. For 30 years, Deso [profile] had fended off attempts to curb corruption in the arms trade. But now the international climate began to change.
In 1994 the OECD [profile] urged member countries to put a stop to overseas bribery.
A binding convention was adopted in 1997. It was signed by Britain and came into force in 1999. Signatories promised to outlaw such corruption.
Inside Whitehall the reaction was as hypocritical as usual.
Many state industries had already been privatised in the Thatcher era, including BAE [BAE's position]. So officials no longer needed to employ agents directly.
But the MoD was still lobbying abroad on BAE's [profile] behalf and running huge government-to-government contracts, particularly the Saudi al-Yamamah deal [profile].
Instead of fulfilling their international promises, officials merely tried to put more distance between themselves and the companies doing the bribery.
The defence ministry's Cooper directive of 1977 [document] was rewritten in 1994 [document] in more obscure terms. Officials would no longer visibly "authorise" commission payments. Or correspond about them. Instead, they were to merely "consider" and "advise".
BAE, under Dick Evans's [biography] chairmanship, moved its whole worldwide system of agent payments to Switzerland.
What it did was not illegal, but the firm constructed what might well be called a global money-laundering machine.
For a supposedly reputable public company, the methods used were surprising.
Britain's Serious Fraud Office later concluded: "The whole system is maintained in such conditions of secrecy that there is a legitimate suspicion concerning the real purpose of the payments."
The system was run from a secure block, Warwick House, at BAE's Farnborough premises. "HQ Marketing Services " was headed by Hugh Dickinson, who was also responsible for company liaison with MI6. His long-serving deputy was Julia Aldridge.
Documents indicate that a board-level committee also met to approve each agency agreement.
BAE set up a front company called Novelmight Ltd. [document] With the help of the Swiss branch of its bankers, Lloyds TSB, the firm discreetly rented a high-security office in Geneva, on the sixth floor of a block at 48 Route des Acacias.
Video surveillance cameras were installed, along with an encrypted fax and phone system. A specialist from the UK was flown out to sweep the vault for bugs. Then, just before Britain signed up to the OECD convention in 1997, the filing cabinets and safes containing the agent details were loaded into a van and driven by trusted staff from Farnborough to Geneva.
BAE added a new layer of concealment when the convention came into force in 1999. Novelmight was officially closed down as a UK-registered subsidiary.
But it was secretly re-registered [document] as an offshore entity in the British Virgin Islands, a financial "black hole" in the Caribbean where beneficial ownership can be hidden. Now there was apparently no paperwork at all to link BAE with Novelmight.
The agency agreements were handled by Swiss lawyers Rene Merkt and Cyril Abecassis. The lawyers also set up parallel offshore companies for agents to receive their payments, often into Swiss accounts.
When the agreements were ready to be made or renewed, Dickinson or Aldridge flew to Geneva and unlocked the office at Route des Acacias for the signing.
The contracts were kept in Geneva and could only be inspected there.
The purpose of these tortuous arrangements seems to have been to ensure that nothing questionable involving the hiring of agents took place within UK legal jurisdiction.
But a further secret payment system was also needed for BAE to transfer large sums in cash to those agents.
BAE used offshore front companies once again. In February 1998, "Red Diamond Trading Ltd" was anonymously incorporated in the British Virgin Islands [document]. It was used to channel payments all over the world, via Red Diamond accounts in London, Switzerland and New York.
We have traced secret payments going to agents in South America, Tanzania, Romania, South Africa, Qatar, Chile and the Czech Republic.
Red Diamond was also used to make payments to UK citizens who were working as consultants for BAE. These included David Hart, who advised Thatcher during the miners' strike of the 1980s.
BAE never disclosed the existence of Red Diamond in its published company accounts, and has never explained why it was set up.
A key role in the "laundering" was played by BAE's British bank, Lloyds TSB. [document] Again, what was done was not illegal, although it was surprising.
A system was organised with the online Lloydslink software under which cash from BAE was automatically funnelled through Red Diamond accounts and on to its final destination.
The next year, BAE set up a second front company, purely to handle the Saudi commission payments for al-Yamamah. "Poseidon Trading Investments Ltd" [document] was incorporated in the British Virgin Islands on June 25 1999.
Those close to it say more than £1bn has passed through its accounts to Saudi agents, in transfers made by Lloyds TSB.
A different method was used to disguise corrupt benefits for Saudi officials who went on vacation trips to the US and Europe. This was what became known as BAE's "slush fund".
The head of the Saudi air force, Prince Turki bin Nasser[biography], along with his relatives and hangers-on, were provided with unlimited shopping, plane tickets and free holidays by BAE. They ran up enormous bills, totalling £60m, over the years.
BAE did not pay directly. Instead, the arms firm used two cooperative front companies of travel agents to pick up the bills - Robert Lee International and Travellers World.
Peter Gardiner, Travellers World managing director, has described how deliberately misleading invoices were organised by BAE's executives. They referred merely to "accommodation and support services".
BAE's "money laundries" flourished for a while. In September 2001, however, international terrorists destroyed the twin towers in New York. One of the many reverberations was a US crackdown on terrorist financing.
Under American pressure, the UK was forced to pass anti-laundering measures.
These included a 2002 law that explicitly criminalised overseas bribery and brought corrupt acts abroad under UK jurisdiction.
BAE was now to face a serious new crisis. Confident of its political muscle, the company dealt with it in the end by successfully nobbling the police. xxxxDavid Leigh and Rob Evans
Part 9: Nobbling the police"
"(U) A. Mission Description
[Serco has a Red Switch Network MitM position in AFSCN]
(U) The Air Force Satellite Control Network (AFSCN) mission is to fly operational USAF and other DoD satellites. The AFSCN also provides launch & early orbit tracking operations in support of all major US launches. Air Force Space Command (AFSPC) performs operations and maintenance and Air Force Materiel Command (AFMC) performs modernization and sustainment of the system to meet requirements validated by a HQ USAF approved Operational Requirements Document (ORD). This program element contains funds for the development and acquisition of this integrated national satellite telemetry, tracking, commanding, and data relay capability to meet the requirements of the growing inventory of operational and developmental DoD, National, Civil, and Allied satellite systems. Improvement and Modernization efforts in command & control, communications, and range elements of the AFSCN will ensure DoD space systems are operationally ready to support the CINCs' warfighting requirements.
(U) The AFSCN is a global infrastructure of control centers, remote tracking stations (RTSs), and communications links that provide the highly reliable command and control, communications, and range systems required to support the nation's surveillance, navigation, communications, and weather satellite operations. The AFSCN is the DoD common user network that provides satellite state-of-health, tracking, telemetry, and commanding (TT&C) for the following operational satellite systems:
Defense Meteorological Satellite Program (DMSP), Global Positioning System (GPS), Defense Satellite Communications System (DSCS), Defense Support Program
(DSP), Fleet Satellite (FLEETSAT), Military Strategic and Tactical Relay Satellite (MILSTAR), the Navy's Ultra High Frequency Follow-On (UHF F/O), [Serco MitM] Skynet, NATO III/IV, and classified programs.
(U) AFSCN Improvement and Modernization (I&M): AFSCN I&M is an on-going program of replacements and upgrades which will replace non-standard, unsupportable equipment with more reliable, maintainable and standardized hardware and software. This new equipment will enable AFSPC satellite operations to be performed with fewer, less-skilled
[ZigBee]
personnel and will significantly reduce hardware/software maintenance costs. The principal efforts within this program are: Network Operations Upgrades, Communications Upgrades, and Range Upgrades.
(U) NETWORK OPERATIONS UPGRADES: The current Resource Management System (RMS), which deconflicts and allocates network telemetry, tracking & command assets to support operational space vehicles, will be replaced with an automated, Year 2000-compliant system which includes network resource scheduling and orbit analysis functions to include ephemeris and events generation, radio frequency interference detection and collision avoidance. This evolution offers tremendous potential for reducing satellite control O&M costs through enhanced commonality and standardization, simplified operations, and automation. Commercial off-the-shelf (COTS) hardware and software will be procured for the new Resource Management System. The software portions will be modified to meet AFSPC's operational requirements."
Yours sincerely,
Field McConnell, United States Naval Academy, 1971; Forensic Economist; 30 year airline and 22 year military pilot; 23,000 hours of safety; Tel: 715 307 8222
David Hawkins Tel: 604 542-0891 Forensic Economist; former leader of oil-well blow-out teams; now sponsors Grand Juries in CSI Crime and Safety Investigation