Plum

City – (

AbelDanger.net

).

United States Marine Field McConnell has linked Nicholas 'Mycroft' Soames apparent conversion of British Indian Ocean Territory (BIOT) of Diego Garcia for the MI-3

Innholders

Livery Company to support MitM attacks on the US/UK combined Chiefs of Staff, to Airbus (Astrium) keys to the

Red

Switch Network, allegedly procured by

Serco

director Maureen Baginski, for a simulated crash of the Boeing 777-200 of MH Flight 370 during the various Free Flight ZigBee maneuvers of March 8, 2001.

McConnell recognizes

Mycroft Warrants

as writs issued by a

competent but blackmailed or extorted officer

, usually a judge or magistrate, who permits otherwise illegal acts (spoliation of evidence; ultra vires authorisation of kidnaps; spread bet body-bag counts; bypassing autopsies to conceal murder-for-hire and placing blackmailed pedophiles in decoy triage teams) and affords the person executing the writ protection from damages if the act is performed.

MI-3 = Kristine

M

arcy (sister) + Norman

I

nkster +

I

nterpol +

I

ntrepid (William Stephenson)

McConnell claims

Serco

root companies extorted then Prince of Wales (Bullingdon alumnus, later Edward VII) to issue Mycroft warrants to a telegraph-betting center in London's Langham Hotel – an alleged pedophile honeypot used to entrap and blackmail MI-3

Innholders

' guests and now a Serco virtual war room to guide and synchronize global deployments of Zigbee kidnap and contract-hit teams. (cf. Ian Fleming's Target Force unit – a.k.a. T-Force – a lightly armed and highly mobile unit, tasked with capturing Nazi scientific and technical military material).

McConnell notes that while Serco's pedophile blackmailers may have controlled hotel crime scenes and bookmaking frauds since 1888, MI-3 founder William "

Intrepid

" Stephenson made the first use of synchronized wireless photo transmissions for BBC blackmail of Langham habitués including the late and treasonous Bullingdon Club alumnus, the Duke of Windsor, and the late Winston Churchill – the compulsive losing gambler who grandfathered the new

Serco

Chief Executive Officer Rupert Soames and his BBC Mycroft ZigBee brother Nicholas Soames.

McConnell claims that the BBC/Langham Hotel's pedophile

trapper

Jimmy Savile blackmailed the late Duncan Sandys, Mycroft's uncle and the former Secretary of State for the Colonies, into handing BIOT Diego Garcia military assets over to the late Gen. Alexander Haig, the alleged coordinator of "Five Eyes" SIGINT and the assassination of the late President John F. Kennedy.

McConnell claims that after the 1979-1995 Unabomb campaign, Baginski and Soames, a former personal assistant to the late chairman of the Senate Appropriations Committee, Mark Hatfield, hired former

Serco

Aerospace Operations Director Gordon McMillan to set up a ZigBee satellite hack of the Airbus (Astrium)

Red

Switch Network for the Boeing Free Flight maneuvers of 9/11.

McConnell believes that Baginski and Soames – a former Defence Minister under Langham habitué John Major – ordered ZigBee Stealth agents to convert the MH 370 Boeing after it left Malaysian ATC to Free Flight mode for a Cat III C landing on Diego Garcia where 20 Freescale Semiconductor passengers have allegedly been abducted to work on

Serco

Airbus MitM capabilities and a final

Red

Switch war game with Boeing and the Combined Chiefs.

McConnell invites key word Googlers to read excerpts below and ask why "

The List of Sherlock Innholders – The Wrist That Didn't Bleed

" book has a new title at

http://www.abeldanger.net/

Prequel 1:

#1900: Marine Links MI-3 Mycroft ZigBee BIOT Stealth to Inmarsat Free Flight Pings, Serco's Red Switch Boeings


Flight 370's Pings #MH370

Race to find MH370 black box YouTube

Flight MH370 of Malaysia Airlines Report & Simulation

[Simulation prepared in advance but aborted through

Red

Switch war game]

Air France Flight 447 (Simulation) 2013* Cameron and Sarkozy Announce Joint Military Command Centre After Libya "Success"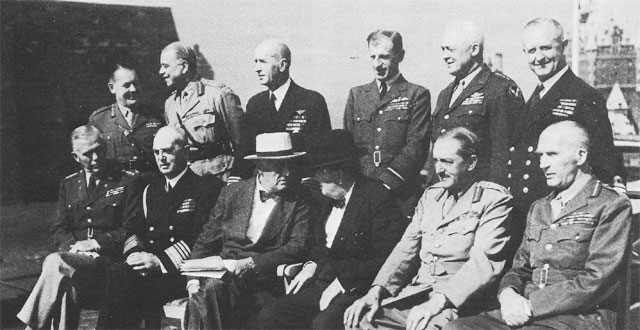 British Indian Ocean Territory
DIEGO GARCIA. The Secret U.S. Naval Base
"CBC News World UPDATED Malaysia Airlines Flight MH370: Search crews chase tantalizing clues New satellite images show 122 objects ranging in size from 1 to 23 metres, but no sightings yet
The Associated Press Posted: Mar 26, 2014 1:52 AM ET Last Updated: Mar 26, 2014 6:39 PM ET
Eleven aircraft and five ships resumed their search early Thursday for Malaysia Airlines Flight MH370, after coming up empty handed Wednesday in the hunt for any of the more than 100 objects spotted in a series of new satellite images of the southern Indian Ocean.
The Australian Maritime Safety Authority (AMSA), which is co-ordinating the search for the plane out of Perth on the southwestern coast of Australia, said Wednesday that the last aircraft had left the search zone without spotting any remnants of the missing jetliner, which is believed to have gone down somewhere in the southern Indian Ocean. Australia's Bureau of Meteorology warned that weather was expected to deteriorate again Thursday with a cold front passing through the search area that would bring rain thunderstorms, low clouds and strong winds.
A French satellite scanning the ocean for signs of the plane found a possible debris field containing 122 objects, a top Malaysian official said early Wednesday, calling it "the most credible lead that we have."
Defence Minister Hishammuddin Hussein said the objects were in the same area — about 2,500 kilometres southwest of Perth — where a desperate, multinational hunt has been going on since other satellites detected possible jet debris.
Later, AMSA sent a tweet saying three more objects were seen. The authority said two objects seen from a civilian aircraft appeared to be rope, and that a New Zealand military plane spotted a blue object.
Wednesday's search focused on three regions within the same area that cumulatively covered about 80,000 square kilometers.
Objects not seen on 2nd pass
Clouds obscured the latest satellite images, but dozens of objects could be seen in the gaps, ranging in length from one metre to 23 metres. Hishammuddin said some of them "appeared to be bright, possibly indicating solid materials."
The challenges of a remote ocean search
Planes that have vanished without a trace
LIVE BLOG | Malaysia Airlines Flight MH370 disappearance and search
The images
[of virtual deception]
were taken Sunday and relayed
[through the
Red
Switch Network]
by French-based Airbus Defence and Space, a division of Europe's Airbus Group; its businesses include the operation of satellites and satellite communications.
None of the objects that were spotted by Australian and New Zealand aircraft were seen on a second pass, a frustration that has been repeated several times in the hunt for Malaysian Airlines Flight MH370, missing since March 8 with 239 people aboard. It remains uncertain whether any of the objects came from the plane; they could have come from a cargo ship or something else.
"If it is confirmed to be MH370, at least then we can move on to the next phase of deep sea surveillance search," Hishammuddin said.
Various floating objects have been spotted by planes and satellites over the last week but none have been retrieved or positively identified as being parts of Flight MH370.
Key developments in Malaysia Airlines Flight MH370 search
Inside a plane's black boxes
A total of 11 planes and five ships from the United States, China, Japan, South Korea, Australia and New Zealand were participating in the search Thursday, hoping to find even a single piece of the jet that could offer tangible evidence of a crash and provide clues to find the rest of the wreckage.
Malaysia announced Monday that a mathematical analysis of the final known satellite signals from the plane showed that it had crashed in the sea, killing everyone on board. Australia 'throwing everything we have' at search
The new data greatly reduced the search zone, but it remains huge — an area estimated at 1.6 million square kilometres, about the size of Alaska.
The remoteness of the region also makes it difficult for search crews trying to get there. Aircraft must travel about four hours from Perth to get to the area and have about two hours to search before they must fly the four hours back to their base of operations so they don't run out of fuel.
"We're throwing everything we have at this search," Australian Prime Minister Tony Abbott told Nine Network television on Wednesday.
"This is about the most inaccessible spot imaginable. It's thousands of kilometres from anywhere," he later told Seven Network television. He vowed that "we will do what we can to solve this riddle."
Also on Wednesday, Lloyd's of London, the world's oldest insurance market, says it stands ready to pay out claims for the loss of Flight MH370.
It's still far too early to speculate about the cost of the disaster, which will depend in part on what happened to the plane, said Lloyd's Chairman John Nelson. By way of example, he said it took two to three years to sort out what led to the crash of an Air France plane in 2009.
Debris would dash last hope
In Beijing, some families still held out a glimmer of hope their loved ones might somehow have survived. About two-thirds of the missing were Chinese, and their relatives have lashed out at Malaysia for essentially declaring their family members dead without any physical evidence of the plane's remains. Many also believe Malaysia has not been transparent or swift in communicating information about the status of the search. Wang Chunjiang, whose brother was on the plane, said he felt "very conflicted."
"We want to know the truth, but we are afraid the debris of the plane should be found," he said while waiting at a hotel near the Beijing airport for a meeting with Malaysian officials. "If they find debris, then our last hope would be dashed. We will not have even the slightest hope."
China dispatched a special envoy to Kuala Lumpur, Vice-Foreign Minister Zhang Yesui, who met Malaysian Prime Minister Najib Razak and other top officials Wednesday, the official Xinhua News Agency reported.
China, which now has Chinese warships and an icebreaker in the search zone, has been intent on supporting the interests of the Chinese relatives of passengers, backing their demands for detailed information on how Malaysia concluded the jet went down in the southern Indian Ocean.
That also is the likely reason why Chinese authorities — normally extremely wary of any spontaneous demonstrations that could undermine social stability — permitted a rare protest Tuesday outside the Malaysian embassy in Beijing, during which relatives chanted slogans, threw water bottles and briefly tussled with police who kept them separated from a swarm of journalists.
No possibilities ruled out
The plane's bizarre disappearance shortly after it took off from Kuala Lumpur en route to Beijing has proven to be one of the biggest mysteries in aviation.
Investigators have ruled out nothing so far — including mechanical or electrical failure, hijacking, sabotage, terrorism or issues related to the mental health of the pilots or someone else on board.
The search for the wreckage and the plane's flight data and cockpit voice recorders will be a major challenge. It took two years to find the black box from an Air France jet that went down in the Atlantic Ocean on a flight from Rio de Janeiro to Paris in 2009, and searchers knew within days where the crash site was.
Race against the clock
There is a race against the clock to find Flight MH370's black boxes, whose battery-powered "pinger" could stop sending signals within two weeks. The batteries are designed to last at least a month.
On Wednesday, AMSA said a U.S. Towed Pinger Locator arrived in Perth along with Bluefin-21 underwater drone. The equipment will be fitted to the Australian naval ship, the Ocean Shield, but AMSA could not say when the locator would be deployed.
Air France crash probe blames pilots, equipment
Malaysia Airlines MH370: Hunt on for black box and clues it holds
David Ferreira, an oceanographer at the University of Reading in Britain, said little is known about the detailed topography of the seabed in the general area where the plane is believed to have crashed.
"We know much more about the surface of the moon than we do about the ocean floor in that part of the Indian Ocean," Ferreira said.
Kerry Sieh, the director of the Earth Observatory of Singapore, said the seafloor in the search area is relatively flat.
He said any large pieces of the plane would likely stay put once they have completely sunk. But recovering any part of the plane will be tough because of the sheer depth of the ocean in the search area — much of it between about 3,000 and 4,500 metres — and inhospitable conditions on the surface where intense winds and high swells are common.
With files from CBC News
© The Associated Press, 2014"
"17 February 2012 Last updated at 20:05
Cameron and Sarkozy hail UK-French relationship
[Myscroft establishes joint command]
UK 'proud' of Libyan revolution
UK nuclear subsidies 'unlawful
David Cameron and Nicolas Sarkozy have hailed the strong ties between the UK and France after agreeing to work more closely on military operations and civil nuclear power. Their relationship has come under scrutiny after the UK refused to join a European fiscal pact.
But Mr Cameron said they had an "incredibly strong relationship based on shared interests".
Mr Sarkozy said there had "never been personal opposition" between them.
Among the agreements reached at a summit in Paris was a commitment to speed up creation of a joint command and control centre for military operations.
'Bump and bounce'
Mr Cameron said the deal was "a real breakthrough" which would "make a big difference to the military capabilities of both Britain and France".
They also agreed to push ahead with the next phase of plans to build a new generation of an unmanned "fighter drone" aircraft.
[Allegedly to include Free Flight E/W devices used to put Boeing aircraft through decoy and drone maneuvers in the 9/11 attack on the Pentagon]
"
"Tuesday, April 2nd 2013 - 16:32 UTC
US/UK combined Chiefs of Staff Committee meet as a group for the first time since 1948
Britain's most senior military chiefs met with their US counterparts as a group, bringing them together as a Combined Chiefs of Staff Committee for the first time since 1948. This time, the Chiefs were not discussing current or prospective operations but instead met to discuss the strategic challenges the UK and US militaries may face in the future.
The meeting in Washington reinforced the close alliance between the two countries' Armed Forces, after a decade in which UK and US forces have been routinely involved in combat operations together. The end of combat operations in Afghanistan next year seems likely to represent an inflection point.
This meeting provided a timely opportunity for the Service Chiefs to consider the future challenges both militaries can expect to face during a period of uncertainty in the international strategic environment and continuing pressure on the resources that will be available for defense.
The Chiefs reviewed the circumstances in which UK and US forces seem likely to operate together in the future, and the need to continue to develop interoperability between the two forces. The bilateral military relationship between the UK and US is based on a long and rich shared history.
The gathering has provided an opportunity to drive forward priorities for defense collaboration set by successive Defense Secretaries and endorsed by President Obama and Prime Minister David Cameron when they met last May.
The outcomes of the meeting will include recommendations to the UK and US governments on the next steps with this program of work.
The UK's Chief of the Defense Staff, General Sir David Richards, said that the US/UK Combined Chiefs of Staff Committee, meeting as it has for the first time in 65 years, reflects the importance of the military dimension of the Anglo-American alliance and a joint determination to ensure it prospers into the future.
"Over the past decade of conflict I, and most of the British Armed Forces, have fought side-by-side our US comrades-in-arms. How we build on the mutual respect and confidence this has engendered to ensure we successfully move beyond today's operations to meet fresh challenges has been at the heart of our discussions.
"I am delighted that Gen Dempsey and his fellow Chiefs have generously hosted their British counterparts and enabled this important meeting to take place. We will build on these talks to ensure we're properly structured to cooperate bilaterally, in coalition with others and as part of NATO with our closest military ally.
US Chairman of the Joint Chief of Staff General Martin E Dempsey described the meeting at Fort McNair as historic.
"In the spirit of the Combined Chiefs of Staff Committee that convened 71 years ago, we discussed the current challenges both our nation face, as well as those challenges of an uncertain future.
"The US and UK have benefited from one of the strongest partnerships any two countries can enjoy. From the friendship between Field Marshall Sir John Dill and General George Marshall during World War II, to the young service members serving together in Afghanistan today, this kind of dialogue allows us to think through new ideas to strengthen our mutual interests and serve the men and women who protect both our countries", said General Dempsey."
"RAF Oakhanger was the home of No 1001 Signal Unit, responsible for supporting satellite communications services for the British Armed Forces worldwide. The unit was made up of four sub-units; Space Operations, Ground Operations, Telemetry and Control and Support with subordinate detachments based at RAF Rudloe Manor, RAF Colerne and RAF Defford. Command and Control of the system was conducted from Oakhanger, with a planning unit based at Rudloe Manor, co-located with No1 Signal Unit and Controller Defence Communication Network. The Colerne and Defford detachments provided a ground anchoring capability for the communications spacecraft. The Defford detachment was managed by the Defence Evaluation and Research Agency, later QinetiQ.
Space Squadron was responsible for flying a constellation of Skynet satellites, up to the fourth iteration of six space vehicles which supported Army, Royal Navy and Royal Air Forceunits. The space vehicles were controlled on a permanent basis from Oakhanger with command and control traffic being passed from one of the three ground stations. Space Squadron also controlled the flight of space vehicles on behalf of NATO, with an earth station at the nearby NATO ground terminal. The constellation comprised geosynchronous satellites, providing Earth coverage and higher power coverage over Northern Europe. Ground services took responsibility for planning the routing of traffic via the space vehicles, from a number of locations in the United Kingdom to either stationary ground terminals such as Germany, Cyprus, Ascension Island and the Falkland Islands or tactical ground terminals, mounted in ships or vehicles and operated by Tactical Communications Wing, 30 Signal Regiment, 16 Signal Regiment, 264 (SAS) Signal Squadron or the Royal Marines Signal Squadrons.[2]
Current use[edit]
Support to British military satellite communications was outsourced to
[Airbus]
EADS Astrium
subsidiary company Paradigm Secure Communications in 2003 in a
Private Finance Initiative
arrangement. The station was subsequently decommissioned, closed and handed over to Paradigm at that time.
Paradigm Secure Communications
is now known as Astrium Services.
The three sites are now designated Telemetry & Command Station Oakhanger, Satellite Ground Station Oakhanger and Satellite Ground Terminal F4 (operated on behalf of
NATO
). The sites are now used to support the
Skynet 5
constellation
[and the alleged MI-3 Mycroft MitM attacks on the principal supplier of military C4ISR aircraft to the US/UK combined Chiefs of Staff – The Boeing Company of Chicago]
."
"Free flight is a developing air traffic control method that uses no centralized control (e.g. air traffic controllers). Instead, parts of airspace are reserved dynamically and automatically in a distributed way using computer communication to ensure the required separation between aircraft. This new system may be implemented into the U.S. air traffic control system in the next decade [citation needed]. Its potential impact on the operations of the national airspace system is disputed, however [citation needed]."
Yours sincerely,
Field McConnell, United States Naval Academy, 1971; Forensic Economist; 30 year airline and 22 year military pilot; 23,000 hours of safety; Tel: 715 307 8222
David Hawkins Tel: 604 542-0891 Forensic Economist; former leader of oil-well blow-out teams; now sponsors Grand Juries in CSI Crime and Safety Investigation