Plum

City - (

AbelDanger.net

):

United States Marine Field McConnell has linked covert deployments of electronic warfare pilot Russell Williams by dirty bankers in the Bombardier Master Trust to the murders of 8 Chinese employees of Freescale Semiconductors – all passengers on MH Flight 370 – and

Serco

's

flash-crash clock

service developed in private finance initiatives structured by David Cameron and Norman Lamont at Treasury (1990-1993).

McConnell claims Bombardier Trust bankers HSBC/Rothschild launched the

Flash Crash Clock

service in 1994 as a private finance initiative now operated with Freeescale chips through the Airbus Telemetry and Command Station at Oakhanger UK managed by

Serco

's Gary Butcher.

McConnell alleges that Bob Coulling,

Serco

's in-house PFI sponsor, set up the Airbus facility at Oakhanger so potential whistleblowers such as the 8 Chinese employees of Freescale Semiconduuctors on MH 370 could be murdered at flash-crash crime scenes which had been pre-populated with tagged offenders tasked with removing evidence of any

wag the dog

story.

McConnell notes the collapsing value of the

Serco

share price and he suggests that the

Abel Danger

research into Bombardier's dirty trust and the

Serco

flash crash murders is paying off.

McConnell invites uncompromised individuals in the entities below to investigate

Serco

's Airbus Telemetry and Command Station Manager at Oakhanger, Gary Butcher, and the 32-year veteran PFI manager Bob Coulling and check the tradecraft needed in a Flash Crash Clock service to disappear MH 370, especially in electronic warfare, tagging, private-finance asset recovery and paedophile image analysis for MOD, GCHQ, CESG, Police, Home Office, Serious Organised Crime Agency, Ministry of Justice and Customs and Revenue and Immigration Service.

Prequel 1:

#2170: Marine Links

Serco

Clock to Cameron Flash-Crash Crime Scenes, Al-Qaeda Tag The Dog


Prequel 2:

#1876: Marine Links MI-3 Mycroft Freescale Murders to Clinton Zigbee Patent and

Serco

Passport Tag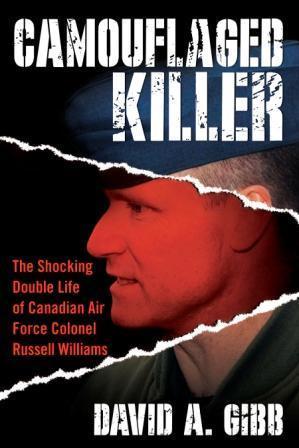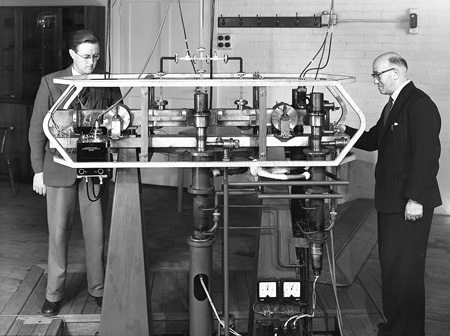 Serco

... Would you like to know more?
Serco

Flash Crash Crime Scene for MH17
Serco

Flash Crash Crime Scene for Virgin Galactic's SpaceShipTwo in the Mojave Desert
Serco

Flash Crash Crime Scene for Nigel Farage UKIP
"Malaysian plane: 20 passengers worked for ELECTRONIC WARFARE and MILITARY RADAR firm
A US technology company which had 20 senior staff on board Malaysia Airlines Flight MH370 had just launched a new electronic warfare gadget for military radar systems in the days before the Boeing 777 went missing. By: Ted Jeory Published: Wed, March 19, 2014 Freescale Semiconductor, which makes powerful microchips for industries including defence, released the powerful new products to the American market on March 3. Five days later, Flight MH370 took off from Kuala Lumpur for Beijing with 239 people on board including 20 working for Freescale.
Twelve were from Malaysia, while eight were Chinese nationals.
Freescale's spokesman Mitch Haws has said: "These were all people with a lot of experience and technical background and they were very important people. "It's definitely a loss for the company."
Freescale's shareholders include the Carlyle Group of private equity investors whose past advisers have included ex-US president George Bush Sr and former British Prime Minister John Major.
These were all people with a lot of experience and technical background – they were very important
Freescale Semiconductor
Carlyle's previous heavyweight clients include the Saudi Binladin Group, the construction firm owned by the family of Osama bin Laden.
The fact that Freescale had so many highly qualified staff on board the Boeing 777 had already prompted wild conspiracy theories about what might have happened. The company says they were flying to China to improve its consumer products operations, but Freescale's fresh links to electronic warfare technology is likely to trigger more speculation and deepen the mystery.
Experts have been baffled how a large passenger jet seems to have flown undetected and possibly beaten military radar systems for up to six hours. Avoiding radar via "cloaking technology" has long been one of the objectives of the defence industry and Freescale has been active developing chips for military radar.
On its website, the company says its radio frequency products meet the requirements for applications in "avionics, radar, communications, missile guidance, electronic warfare and identification friend or foe".
Last June it announced it was creating a team of specialists dedicated to producing "radio frequency power products" for the defence industry. And on March 3, it announced it was releasing 11 of these new gadgets for use in "high frequency, VHF and low-band UHF radar and radio communications".
The company did not respond to questions from Express Online, including whether any of its missing employees had been working on the defence products.
It neither provided any responses to the latest bizarre conspiracy theory being widely published on the comments sections of newspaper websites and other internet forums. … The search continues for Flight MH370 but speculation surrounding its fate grows by the day.
Some experts believe the plane was hijacked–possibly by the pilots–or that there was a struggle on board which led to a catastrophic decompression.
However, no seat cushions or luggage that would have been expected to float have yet been found in the vast Indian Ocean where it might have crashed."
"BOMBARDIER TRUST (CANADA), as agent of the administrators of the pension funds of Bombardier Inc. whose assets are collectively invested in the Bombardier Trust (Canada) (Foreign Assets) Fund
[and, allegedly, the flash-crash clock technology in the E4B and CC-144s or equivalent which flew electronic warfare missions designed by Russell Williams during the Amalgam Virgo and Global Guardian war games of 2001]
THE BOMBARDIER TRUST (UK), THE BOMBARDIER TRUST (U.S.) MASTER TRUST .. COMMONFUND GLOBAL HEDGED PARTNERS, LLC, CONDOR ALTERNATIVE FUND, THE CORBETT FAMILY CHARITABLE FOUNDATION INC., THE CORONATION INTERNATIONAL ACTIVE FUND OF FUNDS, FORTIS [BNP Paribas Oil-for-Food and Anna Chapman sexual extortionist] GLOBAL CUSTODY MANAGEMENT AND TRUSTEE SERVICES (IRELAND) LIMITED as trustee for Coronation Universal Fund .. MELLON BANK, N.A., as Trustee for the Dominion Resources Inc. Master Trust .. FONDATION LUCIE ET ANDRE CHAGNON, ANDRE CHAGNON, SOJECCI II LTEE., FONDATION LILLA, GOULAM INVESTMENTS INC., GTALPHA, CHRISTA GUNTER, HERMES TRADING LTD., HSBC PRIVATE BANK (SUISSE) SA, formerly known as HSBC Republic (Suisse) SA [Family Office of the David Cameron Family] .. KREDEITBANK LUXEMBOURG, NC SPECIAL OPPORTUNITIES FUND, KUWAIT AND MIDDLE EAST FINANCIAL INVESTMENT COMPANY, LA COMPAGNIE FINANCIERE EDMOND DE ROTHSCHILD BANQUE .. LGT BANK IN LIECHTENSTEIN AG .. MAESTRO TRADING, INC .. NATIONAL BANK OF CANADA .. PENSION COMMITEE OF REGIME DES RENTES DU MOUVEMENT DESJARDINS .. THE PENSION COMMITTEE OF THE PENSION PLAN FOR THE REGIME de RETRAITE DE LA CORPORATION DE L'ECOLE POLYTECHNIQUE [where unwitting faculty were invested in the massacre of a group of apolitical women engineers by `une gang de féministes']; ROTHSCHILD GESTION, SATNAM INVESTMENTS LTD., SEVEN SEAS PORTFOLIO A LIMITED, SIGNET MULTI-MANAGER INC., UEB (UNITED EUROPEAN BANK) GENEVA (SWITZERLAND), SIL NOMINEES LIMITED, SPGP (Societe Privee de Gestion de Patrimoine) .. STARVEST FUNDS, LTD., THE TAURUS FUND, Successor-in-Interest to Turkos Seventeen Limited .. WESTWIND FOUNDATION HOLDINGS LTD., WYATT INCORPORATED EMPLOYEES PROFIT SHARING PLAN, 171212 CANADA, INC. .. COMMERZBANK GLOBAL ALTERNATIVE LIMITED, COMMERZBANK ALTERNATIVE STATEGIES-GLOBAL HEDGE; directed racketeering loans and extortion of inter alia .. BANC OF AMERICA SECURITIES LLC; CITCO FUND SERVICES (CURACAO), N.V., THE CITCO GROUP LIMITED, ... PRICEWATERHOUSECOOPERS (NETHERLANDS ANTILLES), INTERNATIONAL FUND SERVICES (IRELAND) LIMITED
"December 9, 2012 4:49 pm
Time called on Serco's NPL contract
By Gill Plimmer
Serco, the FTSE 100 outsourcing company, has lost its contract to run the National Physical Laboratory – which built the first atomic clock – after the government said it would seek academic partners to take over the centre instead.
The laboratory has been managed by Serco on a profit-share basis since 1994. But David Willetts, science minister, has decided that the government can "encourage greater interaction with businesses" by ending the contract in March 2014, when the company's 17-year tenure comes to an end.
Serco pays price for outsourcing scandals
The decision highlights the vulnerability of some of the government's biggest suppliers to political change. Although the coalition is widely accepted to be engaged in the biggest wave of outsourcing since the 1980s, contracts can be pulled at the last minute, even once companies have spent significant amounts on the bidding process.
Kean Marden, analyst at Jefferies, said there were still UK government contracts worth £3.5bn in revenues in the pipeline, as advertised in the Official Journal of the European Union. But this is down from the £4bn of bidding opportunities it found in May.
The decrease takes account of a surprise decision last month to cancel a programme to outsource nine prisons each year to the private sector and instead keep the running of custodial services in-house.
It also includes a scaling back of the private sector's involvement in police services after Surrey Police Authority pulled out of discussions with G4S in the wake of the company's failure to provide 12,000 security staff it had promised for the London Olympics.
The National Physics Laboratory still has a role in setting UK time, with radio signals based on its clocks used to set everything from the pips on the radio to the rail network. An apple tree grown from a cutting of Newton's famous tree is still growing at its site in Teddington, London.
Serco said it was disappointed by the decision and pointed to a 30 per cent reduction in overhead costs over the life of its deal, as well as a doubling of scientific citations as well as third party revenues.
"We have managed NPL for the last 17 years and we are very proud that during that time it has flourished, both scientifically and commercially," Serco said. The company has won £5.6bn of contracts so far this year.
Mr Willetts said there were significant "opportunities which would be difficult to realise under an extension of the current contract". He said the change would reflect the government's aim to strengthen "both fundamental research and engagement with business" at the centre.
"I consider that the partners should have a clear, long-term stake in the ownership and operation of the National Physical Laboratory which would not be possible under the current arrangements which, of necessity, must be time-limited," Mr Willetts said. "A partnership with an academic institution would also allow for the formation of a dedicated applied science postgraduate institute."
RELATED TOPICS UK outsourcing"
"Serco supported the AFSCN communications support squadron in partnering with military and government contractors to supervise an Air Force Satellite Control Network test effort at Oakhanger, United Kingdom. Their innovative test procedures and creative solutions provided a viable implementation plan designed to improve communications capability .. The team's outstanding support and will bring new capabilities and enhanced services to our critical warfighting mission." -- Maj Gen Dale W. Meyerrose, Air Force Space Command Director of Communications and Information
"Questor share tip: Three reasons to avoid Serco shares
Shares in the outsourcing group are not looking cheap, especially given the challenges ahead. Questor says avoid
By John Ficenec, Questor Editor
11:41AM GMT 10 Nov 2014
Serco crashes
220.2p -96.9p
Questor says AVOID
Serco [LON:SRP] (click for analysis) shares have now fallen to the lowest level in a decade but this is not a buying opportunity. There are important reasons why investors should steer well clear of the shares.
In terms of shock stock market announcements, yesterday's update from Serco was nearly a full house, with a revenue and profit warning, dividend cut, debts higher than expected, an equity raise required, the need to sell off parts of the business and the writing down of the value of assets on the balance sheet. The only thing that was missing was the resignation of the chief executive but that was because he'd already gone, with former Aggreko boss Rupert Soames taking over in May.
The clarity of the language from Mr Soames is to be applauded, unfortunately there is little clarity on future profits for investors.
1 - Election, election, election
Outsourcing companies thrive on a steady pipeline of new contracts to increase revenue and profits. These deals tend to be moving public sector work into the private sector but the upcoming election is causing a hiatus in new contracts.
As a result, a healthy order book of £17.1bn at the end of June could be slow to replenish.
Serco downgraded profit guidance for 2014 to about £135m, from £155m previously, and warned that 2015 was now looking "more challenging than we thought in August".
2 - Goodwill and debts
While revenues and profits are more uncertain, the other issue for investors is the debt pile. Debt has first claim on profits, cash and assets when things start going wrong. Net debt levels – total debt less cash – are now rising and are expected to hit £675m by the end of December. Putting that in perspective, the balance sheet boasted shareholders' funds of £1.23bn at the end of June, the largest constituent of which was goodwill. When you buy a company, goodwill is the difference between the cash you pay and the assets you get. Serco has said it is now taking a different view of the value of that goodwill, particularly in relation to its Global Services BPO business. Total balance sheet adjustments are now thought to be around £1.5bn, about half of which relates to goodwill writedowns.
The company is seeking to partly plug this £1.5bn hole in its balance sheet with an equity raise of £550m and the sale of £500m-worth of assets. Indian outsourcing business Intelenet and The Listening Company are on the chopping block.
On Questor's estimates, that would leave investors with shareholders' funds of about £730m. There are 549.3m shares currently in issue and the company is seeking to raise £550m through a rights issue. Taking the current share price, that would be another 250m shares, or about 800m at the end of March, giving an estimated net asset value per share of 91.3p.
The problem for investors is that we still don't know the price the banks and bondholders will ask Serco to pay given they have less security after the collapse in asset values. Mr Soames has the unenviable task of persuading investors to dig deep as he keeps jittery bondholders calm, while the company heads for an almost certain breach on borrowing covenants.
3 - Contractual problems
The other major part of the write downs or some £450m is in loss making contracts. The tricky part for Mr Soames is that often outsourcers agree to deliver a level of service at a price for a number of years. If Serco's costs for running that contract rise faster than was anticipated during the bidding process, then the profit can be wiped out very quickly. This can further be exacerbated because under accounting rules it may have already booked some of that profit in previous years. The company can then find itself locked into a loss-making contract for years.
Don't catch this falling knife
When we looked at Serco shares back in July (Avoid, 362p, July 5) we thought investors should run for the hills when we called it "a classic falling-knife share". There is little solace to be taken from this shock update. The closer management looks, the more problems it seems to find. There is still too much doubt on the final amounts of the write downs on the goodwill and shareholders are looking incredibly exposed to further losses as the banks and bondholders gain the upper hand. The shares trading on 15 times forecast 2014 earnings per share of 15.6p, are still not looking cheap, especially given the challenges ahead. This is one to steer well clear of."
Yours sincerely,
Field McConnell, United States Naval Academy, 1971; Forensic Economist; 30 year airline and 22 year military pilot; 23,000 hours of safety; Tel: 715 307 8222
David Hawkins Tel: 604 542-0891 Forensic Economist; former leader of oil-well blow-out teams; now sponsors Grand Juries in CSI Crime and Safety Investigation