Plum

City - (

AbelDanger.net

):

United States Marine Field McConnell has linked

Serco

's '

hot-air telemetry tracking

' service for investors in the Carbon Disclosure Project to flash-crash maneuvers executed after autopilots on the Boeing 777-200ERs of MH Flights 370 and 17 were allegedly hacked by erstwhile associates of the Down Low Club in Chicago.

"To this day, people in Chicago are still scared about being murdered for talking about Barack Obama being gay or about what goes on at Trinity United with the still-active "Down Low Club". Young, gay, black men are mentored into the club and are eventually paired up with often unattractive and difficult to deal with straight black women who never have boyfriends (since guys don't want to have anything to do with them). A friend of mine in the "Think Squad" of prominent black professionals I talk to regularly calls these women "heifers" and says it's very common for "

cake boys

" to be paired up with "

heifers

" so that "dummies are fooled" into thinking they are straight.

"

McConnell notes that

Serco

with Barack Obama at the Joyce Foundation, developed a hot-air telemetry tracking services for Boeing aircraft before Boeing moved its headquarters to Chicago in apparent preparation for the

Flash-Crash Boeing, Down-Low Hacking

events of 9/11.

McConnell alleges that Obama has extorted President Xi Jinping of China into signing the recent agreement to cut his nation's carbon emissions after showing him Down Low snuff films of the murder of the 8 MH Flight 370 passengers who were Chinese employees of Freescale Semiconductor, the Austin TX manufacturer of 'hot-air telemetry tracking' devices for the Airbus Telemetry and Command Station at Oakhanger UK currently managed by Serco's Gary Butcher.

McConnell alleges that Bob Coulling,

Serco

's in-house PFI sponsor, set up the Airbus facility at Oakhanger so that potential whistleblowers such as the 8 Chinese employees of Freescale Semiconduuctor on MH 370 could be tracked and murdered at flash-crash crime scenes which had been populated with tagged offenders to remove evidence of a

wag the hot-air dog

story.

McConnell attributes the recent collapse in the value of the Serco share price to

Abel Danger

's exposure of

Serco

's hot-air telemetry track and the flash-crash Boeing's, Down-Low hack.

McConnell invites uncompromised individuals in the entities below to investigate

Serco

's Airbus Telemetry and Command Station Manager at Oakhanger, Gary Butcher, and the 32-year veteran PFI manager Bob Coulling and check the tradecraft needed in a Flash Crash hacking service to disappear MH 370, especially in electronic warfare, tagging, private-finance asset recovery and paedophile image analysis for MOD, GCHQ, CESG, Police, Home Office, Serious Organised Crime Agency, Ministry of Justice and Customs and Revenue and Immigration Service.

Prequel 1:

#2171: Marine Links Bombardier Dirty Trust Pilot to Freescale China Murders,

Serco

Flash-Crash Clock


Prequel 2:

As Director of Joyce Foundation Obama Helped Fund Chicago Climate Exchange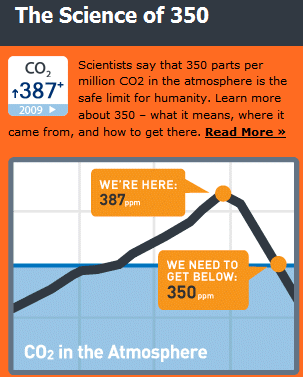 Down Low Hacker of

Red

Switch Network Jeremiah Wright - Obama's mentor –

[Hot Air]

Hate speech
Flash Crash Down Low Hack MH17
Flash Crash Down Low Hack AA77
Serco

... Would you like to know more?
"MH17 and MH370 flight controls were hacked. The planes' flight paths were diverted over restricted airspace and subsequently shot down. Both MH17 and MH370 made abrupt changes in their flight paths. Both planes flew over restricted airspace. This was the work of hackers who have taken control of those planes. The 777 is especially vulnerable since it is completely computer controlled in all regards including flight controls.
You might ask that if hackers took control of the planes then why not just crash them immediately? They can't. The 777's software will not allow the planes to crash. If a hacker attempted to do so, the software would prevent the crash. The hackers' only option was to fly the planes over dangerous areas so that they would be shot down.
It is possible that both planes were from the same airline either because someone inside the airline gave passwords which allow access to the planes' controls or there is an online security vulnerability at Malaysia Airlines.
This is huge. Let's get this pinned, people."
"Serco Receives "Supplier of the Year" from Boeing for Enterprise Architecture Expertise
5/19/2011 RESTON, VIRGINIA – May 19, 2011 – Serco Inc., a provider of professional, technology, and management services to the federal government, has been recognized as Supplier of the Year by The Boeing Company in the Technology category for its state-of-the-practice Enterprise Architecture solutions.
The Boeing Supplier of the Year award is the company's premier supplier honor, presented annually to its top suppliers in recognition of their commitment to excellence and customer satisfaction. This year's 16 winners represent an elite group among more than 17,525 active Boeing suppliers in nearly 52 countries around the world. This selection was based on stringent performance criteria for quality, delivery performance, cost, environmental initiatives, customer service and technical expertise. This is the second time Serco has been recognized as Supplier of the Year by Boeing. In January 2011, Serco also received the Boeing Performance Excellence Gold Award in recognition of the Company's performance excellence.
"We are extremely honored to receive this recognition for our work in support of Boeing. This prestigious award demonstrates our passion for excellence and ability to apply Serco's Enterprise Architecture expertise across a broad range of applications," said Ed Casey, Chairman and CEO of Serco. "We continue to grow our EA practice, and over the past 15 years we have deployed solutions to support enterprises and systems across federal and commercial environments."
Serco's Enterprise Architecture Center of Excellence is based in Colorado Springs, CO. The team provides a variety of services in support of Boeing's business units as well as research and development efforts. Serco's architecture employs object-oriented (OO)/Unified Modeling Language (UML) to define, design and satisfy defense agencies' mission-critical requirements, including Command, Control, Communications, Computers and Intelligence (C4I). This approach improves system developer7s understanding of operational requirements and how best to integrate enterprise operations and systems for the optimal fulfillment of C4I and other operational needs.
About Serco Inc.: Serco Inc. is a leading provider of professional, technology, and management services focused on the federal government. We advise, design, integrate, and deliver solutions that transform how clients achieve their missions. Our customer-first approach, robust portfolio of services, and global experience enable us to respond with solutions that achieve outcomes with value. Headquartered in Reston, Virginia, Serco Inc. has approximately 11,000 employees, annual revenue of $1.5 billion, and is ranked in the Top 30 of the largest Federal Prime Contractors by Washington Technology. Serco Inc. is a wholly-owned subsidiary of Serco Group plc, a $6.6 billion international business that helps transform government and public services around the world. More information about Serco Inc. can be found at www.serco-na.com."
"Congress
By Ed Barnes
Published March 25, 2009
FoxNews.com In 2000 and 2001, while Barack Obama served as a board member for a Chicago-based charitable foundation, he helped to fund a pioneering carbon trading exchange that is likely to fill a critical role in the controversial cap-and-trade carbon reduction scheme that President Obama is now trying to push rapidly through Congress. During those two years, the Joyce Foundation gave nearly $1.1 million in two separate grants that were instrumental in developing and launching the privately-owned Chicago Climate Exchange, which now calls itself "North America's only cap and trade system for all six greenhouse gases, with global affiliates and projects worldwide."
One of those gases is carbon dioxide, the most ubiquitous greenhouse gas and the focus of the most far-reaching -- and contentious -- efforts to combat "climate change." On Monday, Obama's Environmental Protection Agency declared carbon dioxide a public health threat."
"Climate change, water scarcity, flooding, pollution and deforestation present material risks and opportunities to investors.
In order to protect their long term investments, institutional investors must act to reduce the long-term risks arising from environmental externalities. CDP investor initiatives – backed in 2014 by more than 767 institutional investors representing an excess of US$92 trillion in assets – give investors access to a global source of year-on-year information
[hot-air telemetry tracking]
that supports long-term objective analysis. This includes evidence and insight into companies' greenhouse gas emissions, water usage and strategies for managing climate change, water and deforestation risks."
""Deal on Carbon Emissions by Obama and Xi Jinping Raises Hopes for Upcoming Paris Climate Talks
By CORAL DAVENPORT NOV. 12, 2014
What the Climate Accord Could Change
WASHINGTON — The historic announcement by President Obama and President Xi Jinping of China that they will commit to targets for cuts in their nations' carbon emissions has fundamentally shifted the global politics of climate change. The agreement has given a fresh jolt of optimism to negotiations aimed at reaching a new international climate treaty next year in Paris, where the American and Chinese targets are expected to be the heart of the deal.
"For the world's biggest emitters to be coming together and announcing concrete numbers, serious numbers, sends a signal to the world," said David B. Sandalow, who was Mr. Obama's assistant secretary of energy for policy and international affairs until May 2013. Nearly two decades ago, the world's first climate change treaty, the 1997 Kyoto Protocol, failed to stop the rise of planet-warming carbon pollution in large part because of a standoff between China and the United States, which never signed the deal.
But experts and negotiators cautioned that the emissions reductions targets now put forth by the two countries will not be enough to prevent an increase in global atmospheric temperature of 2 degrees Celsius, or 3.6 Fahrenheit. That is the point where scientists say the planet will tip into a future of dangerous and irreversible warming, which will include the loss of vast stretches of arable land, rapid melting of Arctic sea ice, rising sea levels, extreme droughts, storms and flooding."
"Chairman Mo's little red website
National Post ·
Why are people not more aware of the greatest threat to human freedom and prosperity since the collapse of Communism?
I refer not to the 2008 financial crisis, or man-made climate change, but to that eminent Canadian Maurice Strong. He is, after all, more than any other person responsible for sending the nations of the world down the path to Copenhagen.
It seems that Mr. Strong too may be fed up with his lack of profile. He has set up a website, www.mauricestrong.net,where you will find the bald -- but accurate -- statement that "Maurice Strong is the world's leading environmentalist." From heading the first UN environment conference in Stockholm in 1972 to masterminding the 1992 Rio summit, "Maurice Strong," says Maurice Strong's website, "has played a unique and critical role in globalizing the environmental movement." Mr. Strong is now 80 years old and thus out of the running for the title of CEO of "Earth Inc.," but it is his environmental nightmares and dreams of global governance that will dominate Copenhagen. This is a man, we might remember, who welcomes the collapse of industrial civilization, and has described the prospect of billions of environmental deaths as a "glimmer of hope." My editor didn't believe me when I wrote this, so here's what Mr. Strong actually said, in his autobiography, in a section described as a report to the shareholders, Earth Inc, dated 2031: "And experts have predicted that the reduction of the human population may well continue to the point that those who survive may not number more than the 1.61 billion people who inhabited the Earth at the beginning of the 20th century. A consequence, yes, of death and destruction -- but in the end a glimmer of hope for the future of our species and its potential for regeneration."
The site raises questions about just what Mr. Strong's role and status might be at Copenhagen. A cloud fell over his UN career when he was implicated in the Iraqi oil-for-food scandal, but Mr. Strong never abandoned his crusade. He just moved to Beijing."
""Some people call me Maurice"
The Pompatus of Love, Maurice Strong.. Here's Strong, thinking dangerous thoughts aloud at the conclusion of an interview with WEST magazine in May, 1990 entitled "The Wizard of the Baca Grande":
Each year the World Economic Forum convenes in Davos, Switzerland. Over a thousand CEOs, prime ministers, finance ministers, and leading academics gather in February to attend meetings and set the economic agendas for the year ahead. What if a small group of these word leaders were to conclude that the principle risk to the earth comes from the actions of the rich countries? And if the world is to survive, those rich countries would have to sign an agreement reducing their impact on the environment. Will they do it? Will the rich countries agree to reduce their impact on the environment? Will they agree to save the earth?
The group's conclusion is "no." The rich countries won't do it. They won't change. So, in order to save the planet, the group decides: isn't the only hope for the planet that the industrialized civilizations collapse? Isn't it our responsibility to bring that about?
This group of world leaders form a secret society to bring about a world collapse. It's February. They're all at Davos. These aren't terrorists - they're world leaders. They have positioned themselves in the world's commodity and stock markets. They've engineered, using their access to stock exchanges, and computers, and gold supplies, a panic. Then they prevent the markets from closing. They jam the gears. They have mercenaries who hold the rest of the world leaders at Davros as hostage. The markets can't close. The rich countries...?
The journalist adds, "and Strong makes a slight motion with his fingers as if he were flicking a cigarette butt out of the window. I sat there spellbound.... He is, in fact, co-chairman of the Council of the World Economic Forum. He sits at the fulcrum of power. He is in a position to do it."
"Advanced Extremely High Frequency (AEHF) is a series of communications satellites operated by the United States Air Force Air Force Space Command. The spacecraft will be used to relay secure communications for the Armed Forces of the United States, the British Armed Forces, the Canadian Forces and the Royal Netherlands Armed Forces. The system will consist of six spacecraft in geostationary orbits, of which three have been launched. AEHF will replace the older Milstar system and will operate at 44 GHz Uplink (EHF band) and 20 GHz Downlink (SHF band).[1]
AEHF spacecraft use a large number of narrow spot beams directed towards the Earth to relay communications to and from users. Crosslinks between the satellites will allow them to relay communications directly without the need to relay them to a ground station first. The satellites are designed to provide jam-resistant communications with a low probability of interception, and incorporate frequency-hopping. The spacecraft are equipped with phased array antennas that can adapt their radiation patterns in order to block out potential sources of jamming.
AEHF incorporates the existing Milstar low data-rate and medium data-rate signals, providing 75–2400 bit/s and 4.8 kbit/sec–1.544 Mbit/s respectively. It also incorporates a new signal, allowing data rates of up to 8.192 Mbit/s.[2] When complete, the space segment of the AEHF system will consist of six satellites, which will provide coverage of the surface of the Earth between latitudes of 65 degrees north and 65 degrees south.[3] The initial contract for the design and development of the AEHF satellites was awarded to Lockheed Martin Space Systems and Northrop Grumman Space Technology in November 2001, and covered the System Development and Demonstration phase of the program. The contract covered the construction and launch[citation needed] of three satellites, and the construction of a mission control segment. The contract was managed by the MILSATCOM Program Office of the United States Air Force Space and Missile Systems Center. Like the Milstar system, AEHF will be operated by the 4th Space Operations Squadron, located at Schriever Air Force Base….
First AEHF Satellite (USA-214)[edit]
Main article: USA-214
The first satellite, USA-214, was successfully launched by an Atlas V 531 rocket on 14 August 2010, from Space Launch Complex 41 at the Cape Canaveral Air Force Station. This occurred four years behind schedule; when the contract was awarded in 2000 the first launch was expected to occur in 2006.[citation needed] The program was restructured in October 2004, when the National Security Agency did not deliver key cryptographic equipment to the payload contractor in time to meet the launch schedule.[4]#
"Serco supported the AFSCN communications support squadron in partnering with military and government contractors to supervise an Air Force Satellite Control Network test effort at Oakhanger, United Kingdom. Their innovative test procedures and creative solutions provided a viable implementation plan designed to improve communications capability .. The team's outstanding support and will bring new capabilities and enhanced services to our critical warfighting mission." --Maj Gen Dale W. Meyerrose, Air Force Space Command, Director of Communications and Information"
Yours sincerely,
Field McConnell, United States Naval Academy, 1971; Forensic Economist; 30 year airline and 22 year military pilot; 23,000 hours of safety; Tel: 715 307 8222
David Hawkins Tel: 604 542-0891 Forensic Economist; former leader of oil-well blow-out teams; now sponsors Grand Juries in CSI Crime and Safety Investigation