Plum

City - (

AbelDanger.net

):

United States Marine Field McConnell has linked Valerie Jarrett's alleged blackmail of closet homosexuals for men-in-the-middle attacks on targeted aircraft to the hijackers who she apparently deployed on the Joint Automated Booking System (JABS) to capture MH Flights 370 & 17 through a backdoor into Boeing after

Serco

, Obama and Rahm Emanuel (S.O.R.E.) had allegedly extorted the company's move to Chicago.

McConnell claims that in a 1996 conspiracy to reinvent government,

Serco

tasked Jarrett and the convicted spy Robert Hanssen with the integration of JABS into a

queer-on-the-tag

snuff-film network then linking the Clinton White House to the offices of Mayor of Chicago, Richard J. Daley and now linking Obama in the Oval Office to Emanuel in Chicago.

McConnell believes

Serco

stopped John Bennett Ramsey from exposing the JABS conspiracy with the kidnap and murder of his daughter JonBenet Ramsey – the apparent victim of a foreign-faction snuff-film team hired by Jarrett and pedophiles 'on the tag' from the Boulder County Jail.

McConnell claims that

Serco

equipped its dirty banker HSBC at Canada Square with the JABS to track the camera crews and crisis actors who have allegedly been deployed by Jarrett to build a snuff-film archive – cf. East Africa Embassy bombing, USS Cole, 9/11, Pat Tillman, Extortion 17 and MH 37 and 17 – which, quoting John le Carré, has become "

a currency that advances the group that possesses it. They tend it jealously, keeping it from others and creating their own little aristocracy. And through that, new people of power come to the top of the service

."

McConnell invites rebuttal of his deduction that Jarrett deployed blackmailed homosexuals on her Joint Automated Booking System (JABS) to hijack MH Flights 370 & 17 and ordered

Serco

, Obama and Rahm Emanuel to silence or intimidate any witnesses who might otherwise be tempted to expose the use of what appears to be a

queer's backdoor

into the Boeing Uninterruptible Autopilot for the 9/11 attack on America.

Prequel 1:

#2210: Marine Links Boeing Ad Hoc Waypoint to

Serco

Jarrett JABS, Naudet Snuff-Film Shot

Valerie Jarrett's Stand Down Order
Valerie Jarrett Behind the Botched Plan
to Kidnap Chris Stevens!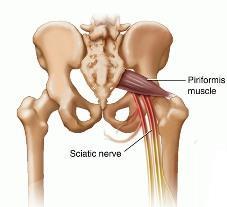 Serco

... Would you like to know more?

"Why Obama is Subjected To Blackmails Posted by Wayne Madsen on Aug 8, 2010 in Hot Topics | 94 comments SPECIAL REPORT. Obama and Emanuel: members of same gay bath house club in Chicago By Wayne Madsen President Obama and his chief of staff Rahm Emanuel are lifetime members of the same gay bath house in uptown Chicago, according to informed sources in Chicago's gay community, as well as veteran political sources in the city.
The bath house, Man's Country, caters to older white men and it has been in business for some 30 years and is known as one of uptown Chicago's "grand old bathhouses." WMR was told by sources who are familiar with the bath house that it provides one-year "lifetime" memberships to paying customers and that the club's computerized files and pre-computer paper files, include membership information for both Obama and Emanuel. The data is as anonymized as possible for confidentiality purposes. However, sources close to "Man's Country" believe the U.S. Secret Service has purged the computer and filing cabinet files of the membership data on Obama and Emanue

[and, allegedly on Jarrett's instructions, transferred the content to JABS]

.
Members of Man's Country are also issued club identification cards. WMR learned that Obama and Emanuel possessed the ID cards, which were required for entry. Obama began frequenting Man's Country in the mid-1990s, during the time he transitioned from a lecturer at the University of Chicago Law School to his election as an Illinois State Senator in 1996. Emanuel, reportedly joined Man's Country after he left the Clinton White Hosue and moved back to Chicago in 1998, joining the investment firm of Wasserstein Perella and maintaining his membership during his 2002 campaign for the U.S. 5th District House seat vacated by Rod Blagojevich, who was elected governor.
Man's Country appears to be a "one stop shopping" center for gay men. The club's website advertises steam rooms, "fantasy rooms," bed rooms, male strippers, adult movies, and lockers.
However, Man's Country was not the only location for Obama's predatory gay sex activities. The Chicago gay community is aware that Obama often made contacts with younger men at his famous "pick-up basketball" games. It was at these "pick up" matches where Obama first met Emanuel and a young Democratic campaign worker and senior bank vice president named Alexi Giannoulias. Currently running for Obama's old U.S. Senate seat now occupied by Roland Burris, Giannoulias successfully ran for Illinois Treasurer in 2006 after being drafted for the run by Chicago's Democratic machine.
The Blagojevich trial: "Sex, Lies, and Audio tapes" — Fitzgerald's US Attorney's Office part of White House cover-up of gay sex in the Second City Giannoulias was a vice president and senior loan officer for his father's bank, Broadway Bank, from 2002 to 2006. Broadway Bank made real estate loans to Antoin "Tony" Rezko, the chief of Rezmar Corporation. On May 13, 2008, Rezko was found guilty, after being indicted by a grand jury at the behest of the U.S. Attorney for Northern Illinois Patrick J. Fitzgerald, of six counts of wire fraud, six counts of mail fraud, two counts of corrupt solicitation, and two counts of money laundering. Rezko has been in solitary confinement at the Metropolitan Detention Center at Van Buren and Clark in Chicago since June 2008. However, Rezko has not yet been officially sentenced to a federal prison. A Syrian-American, Rezko is considered to be a flight risk, even though his one-time fortune of $50 million has been reduced to zero.
One Republican politician in Chicago told WMR that Rezko will be a prime witness for Blagojevich's defense. "Figure it this way, Rezko's been in solitary confinement in the city jail since June 0f 2008 . . . if he is released to appear at Blagojevich's trial as the primary witness, everyone expects him to squeal like a pig," said the Republican politico.
In 2005, Rezko reportedly engaged in a complicated real estate "flip" through which his wife Rita and Obama agreed to split an empty lot adjoining a home that Obama bought in Chicago's Kenwood district. The deal saw Obama buy the home for $1.65 million, which was $300,00 below market value. Obama then bought a strip of the adjoining property from Mrs. Rezko, a speculative deal that stood to make Obama a handsome profit. Since Rezko's conviction, the property has has reportedly gone into bankruptcy. Giannoulias's Broadway Bank was seized by the Illinois Department of Financial and Professional Regulation on April 23, 2010, reportedly as Secretary of Treasury Tim Geithner was on his way to Chicago to present the bank with a bailout check. Geithner quickly changed his plans. Giannoulias, Broadway's then-senior loan officer, has denied being involved in the decision to loan money to Rezko.
Blagojevich's trial judge, U.S. District Court judge James Zagel, a crony of former Illinois Republican Governor Jim Thompson, ruled that all 500 hours of phone calls intercepted and taped by Fitzgerald could not be played during Blagojevich's trial as demanded by Blagojevich and his defense lawyers. Blagojevich demanded that Fitzgerald "show up in court and explain to everybody . . . why you don't want those tapes that you made played in court."
WMR has learned that the tapes may contain salty references Obama's and Emanuel's private lives.
WMR attempted to interview Blagojevich's senior defense lawyer Sam Adam to no avail but other informed sources told us that the tapes, if played, would highlight the corruption of not only Obama, Emanuel, and other member of Obama's Chicago "brain trust" but also Fitzgerald himself. WMR was told that Fitzgerald's tactics have included providing sex and drugs to imprisoned felons to get them to provide perjured testimony at federal trials.
It is exactly the type of federal prosecutorial misconduct by Fitzgerald that former Republican Governor said was used by state prosecutors when he commuted the death sentences of Illinois's death row population. Ryan was indicted by Fitzgerald for fraud and he is currently serving out a federal prison sentence. Blagojevich's trial was scheduled to begin on June 3 and Fitzgerald's main interest was to keep the trial focused on Blagojevich, especially after he managed to "flip" Blagojevich's former chief of staff John Harris to testify against the impeached and ousted governor. WMR learned from informed sources that one lawyer on Harris's defense team is involved in a gay partner scandal that was discovered by the attorney's wife.
Some of the wiretaps may reveal that it was not Valerie Jarrett, Obama's longtime friend and current White House policy adviser who was Obama's top candidate to fill his U.S. Senate seat, but the young 32-year old "pick up basketball" friend of Obama, Giannoulias, then serving his second year as state Treasurer. However, Obama had avoided campaigning for Giannoulias in Illinois and there were initial indications that the president had "thrown Giannoulias under the bus," according to some Democratic political circles in Chicago. However, Obama has since had a change of heart and began to campaign for him.
Mutiple Chicago sources report that Republicans who see Giannoulias's Obama connections as providing an edge in his Senate race this year should not celebrate prematurely. Giannoulias's GOP opponent, U.S. Representative Mark Kirk, a Naval Reserve intelligence officer, has also been identified as a closeted gay man. Kirk divorced his wife last year after an eight-year marriage. They had no children.
In addition, U.S. Representative Aaron Shock, who took over the House seat vacated by Obama's Republican Transportation Secretary Ray LaHood, is, according to Chicago Boy's Town sources, a habitué of Minibar, a noted gay bar in Chicago's gay district. For an extremely young first term member of the House, observers were surprised when GOP Minority Whip Eric Cantor of Virginia named Shock as a Deputy Minority Whip.
Man's Country, one of Chicago's "grand old bathhouses" and located at 5015 North Clark Street in Chicago's "Boystown," was a frequent hangout for State Senator Obama and Rahm Emanuel
Sources in Chicago's gay community report that Obama was attracted to Man's Country's older white clientele because he generally enjoys being fellated by older white men. Obama would regularly be seen at Man's Country on Wednesdays.
Obama reportedly has never engaged in reciprocal activity. The sources also confirm the allegations made during the 2008 campaign by Larry Sinclair, a Chicago visitor who revealed that in 1999 he engaged in such oral sex activity and crack cocaine use with then-State senator Obama on two occasions, once in the back of a Chicago limousine operated by Five Star Limousine Service, and the other at a Chicago area motel, the Comfort Suites in Gurnee, Illinois.
After revealing details of the encounter at a press conference at the National Press Club in Washington, Sinclair was arrested by Washington Metropolitan Police on a fugitive warrant issued by Delaware Attorney General Beau Biden, the son of Obama's vice presidential running mate, Senator Joe Biden. Sinclair was charged with a misdemeanor count of theft of money orders, however, the state of Delaware declined prosecution. Beau Biden later declined to run for his father's old Senate seat because of his duties to prosecute a major pedophilia case involving Lewes, Delaware pediatrician Dr. Earl Bradley. There are reports that Biden's office helped to cover up Bradley's activities, including failing to authorize search warants for Bradley's office and computer.
Chicago's "DLC" — not the Democratic Leadership Council but the "Down Low Club" — a gay matchmaking service
WMR spoke to several well-placed sources in Chicago who reported that Jeremiah Wright, the pastor of Obama's former church of 20 years, Trinity United Church of Christ (TUCC) on Chicago's south side, ran what was essentially a matchmaking service for gay married black professional members of the church, including lawyers and businessmen, particularly those with children. The matchmaking club was called the "Down Low Club" but references to it over the phone and email simply referred to the group with the code phrase "DLC." The ruse, according to our sources, was to make anyone who was eavesdropping on the communications believe that the references were to the Democratic Leadership Council, also known as the DLC.
The gay DLC's services were intended to keep ensure TUCC's gay members avoided posting solicitations on web services like Craig's List and refrain from cruising gay bars. The strategy was to protect them from getting busted and being "outed."
Among the members of the gay "DLC" were Obama and TUCC's choir director, Donald Young, an openly gay man who reportedly had a sexual relationship with Obama. Two other gay members of the church were Larry Bland and Nate Spencer. Young and Bland were brutally murdered, execution style, in late 2007. Bland was murdered on November 17, 2007 and Young on December 24, 2007. The latter was killed by multiple gunshot wounds. Spencer reportedly died on December 26, 2007, official cause of death: "septicemia, pneumonia, and HIV."
"DLC" members often went on camping trips arranged by TUCC. Wright reportedly was the head of the "DLC" matchmaking services and ensured that its members protected each other.
The "DLC's" clientele included Obama and other gay members of TUCC, including, reportedly Young, Bland, and Spencer. Fox 32 Chicago reported that Bland's mother, Josephine Bland, was so upset at her son inviting men into their home as a result of contacting them through gay web sites like "Adam4Adam," she moved out.
The gay community in Chicago knows to keep away from the TUCC and "DLC" stories because of the "creepiness" of the operation and the suspicious deaths of the three TUCC gay black men. Although Obama protected his alternate life style through the secretiveness of the "DLC," he was not so careful when he proclaimed he was a state senator while frolicking at Man's Country in uptown Chicago.
Love: Obama's personal trainer Reggie Love, a former Duke basketball and football player and unsuccessful National Basketball hopeful, currently serves as Obama's personal trainer and White House "special assistant" — he has been called Obama's "body man" – who receives a salary of $104,000 a year. Love is also reportedly one of Obama's regular gay sex partners. Love joined Obama's Senate staff in a senior staff position in 2006.
Media General's tabloid, the National Enquirer, proffered a story last year about Michelle Obama being furious about the relationship between her husband and his "body man." TheEnquirer's sister tabloid, The Globe, later floated a story about Obama having a relationship with a Democratic campaign official named Vera Baker. WMR has been told that this relationship was a clever ruse to throw off speculation about Obama's actual past sex partners. Baker has apparently left the United States for relatively more obscurity in Martinique. Media General's tabloids have scooped the mainstream media on sex scandals involving Bill Clinton and Gennifer Flowers and Monica Lewinsky, Tiger Woods, and John Edwards and Rielle Hunter.
WMR's Chicago sources believe the Secret Service records of presidential candidate Obama's activities in Chicago would show that Obama regularly arrived at Love's Chicago residence at 9:00 am and departed at 9:15 am. Sources told WMR that while 15 minutes is much too short for a personal training exercise, it is ample time for fellatio.
Bill Frist, "Brokeback Mountain," and Obama In 2006, after Obama became the junior senator from Illinois, WMR's sources in the Congressional Black Caucus reported that there were persistent rumors of gay trysts between Obama and then-GOP Senate Majority Leader Bill Frist of Tennessee. The allegations at the time seemed unbelievable.
However, based on Obama's penchant for receiving fellatio from older white men, a column written by The Washington Post's "In the Loop" columnist Al Kamen on April 7, 2006, some four months into Obama's Senate term, may have expanded relevance. Kamen reported he received an invitation to attend Frist's "5th Annual VOLPAC '06 Weekend" in Nashville from April 21st to 23rd and that the invitation card required one to "unbuckle the cowboy's pants and look inside to see what this was all about." Kamen opined that the invitation seemed "a bit too 'Brokeback Mountain.'"
The invitation advertised that the shindig would feature "one-of-a-kind music and special friends," although Kamen said there was no indication what made the "friends" so "special." Kamen then wrote, "The back of the card shows the cowboy from behind with a red flowered handkerchief sticking out of his right pocket. Wait a minute — wasn't there something about how this used to be some kind of code in the gay community years ago? A way to signal each other in crowded, noisy bars? So we checked the GayCityUSA.com's Hanky Codes. Sure enough, there it was in the chart explaining what they mean:

red

hanky in right pocket. Oh, dear."
Rumors about Obama and Frist ran amok in Congressional Black Caucus circles in 2006.
Although Frist ran on the pledge of only serving two terms, he became Senate Majority Leader with all the perks of the office. WMR's sources in Chicago's gay community revealed that Frist's Majority Leader predecessor, Senator Trent Lott of Mississippi, was also known to seek the services of male prostitutes. Frist, who said he planned to run for President in 2006, decided against a run for the White House and also declined a run for Tennessee governor in 2010. With the rumor mill running at full speed in 2006, it is obvious why Frist abandoned politics so quickly for the medical business. Frist later endorsed Obama's health care proposals. A year later, when GOP Senator Larry Craig was arrested while soliciting for sex in a men's toilet stall at Minneapolis-St. Paul International Airport, he changed his mind about immediately resigning his Senate seat. Knowing about his colleagues' behavior, he dug in his heels and completed his term in January 2009.
Rahm the "Sugar Daddy" Obama's chief of staff Emanuel, who won a scholarship to the Joffrey Ballet but turned it down to attend college, is married and, like Obama, has children, in Emanuel's case, a son and two daughters.
However, Emanuel, who is 50, also travel frequently with a male companion, a wealthy Chicago real estate developer, some five to six years his senior. WMR has learned from Chicago's gay community as well as political sources that Emanuel and his friend have gone together on a trip to India, skiing vacations, and soon plan a vacation in Florida, sans Mrs. Emanuel and the kids.
In Chicago's gay community, Emanuel is known as "sugar daddy," promising young men with perks and lucrative positions if they sleep with him. On occasion, Emanuel has been with older men, such as his travel companion, but his preference is young, according to WMR's sources. Emanuel also often uses bicycling and basketball venues to make his approaches. Being an Emanuel "basketball buddy" is a key to professional success. WMR spoke to one member of the gay community in Chicago who had first hand knowledge of one of Emanuel's bed partners, an older man who runs a non-profit symphony organization.
Obama's other sex partners
WMR has previously reported on Obama's past trysts with Alabama Democratic U.S. Representative Artur Davis, a current primary candidate for governor of Alabama. Although not in the same class, Obama and Davis attended Harvard Law School during an overlap of their attendance at the law school.
The information on Davis and Obama was gathered by opposition researchers for former Alabama Representative Earl Hilliard, who Davis defeated in the 2002 Democratic primary. Recently, WMR was informed by sources in Alabama that Attorney General Eric Holder traveled three days ago to Alabama to inform Davis that if he loses his primary race, he would be nominated by Obama to fill the job of U.S. Attorney for the Middle District of Alabama, a position still held by Bush-appointee Leura Canary, one of the main prosecutors of convicted and jailed former Alabama Democratic Governor Don Siegelman.
Chicago sources also informed WMR of another past gay partner of Obama, Massachusetts Democratic Governor Deval Patrick.
Men who have reportedly had sexual relations with Barack Obama Donald Young, TUCC Choir director Larry Sinclair, gay escort Reggie Love, White House presidential assistant and Obama's "body man" Artur Davis, US Representative from Alabama and gubernatorial candidate Bill Frist, former GOP Senate Majority Leader Deval Patrick, Governor of Massachusetts
The Clear and Present Blackmail Threat Leading secret alternate life styles, Obama and his chief of staff provide classic blackmail threats. Considering Obama's choice for the Supreme Court, Elena Kagan, who is reputedly a semi-open lesbian, the question must be posed how much Obama's and Emanuel's own covert life styles led to the decision to nominate Kagan, someone with no experience on a judicial bench.
Similarly, the fact that so much is known about Obama's and Emanuel's trysts in Chicago begs another important question. If politicians, gay community activists, and journalists in the Windy City are aware of Obama's and Emanuel's highly blackmailable gay life styles, the same can certainly hold true for the executives of one of Chicago's corporate headquarters — that of BP America's Production Operations.
Throw in the intelligence agencies of America's allies, friends, enemies, and the situation becomes a clear and present danger to the national security of the United States.
Wayne Madsen is a Washington, DC-based investigative journalist, author and syndicated columnist. He has written for several renowned papers and blogs. Madsen is a regular contributor on Russia Today. He has been a frequent political and national security commentator on Fox News and has also appeared on ABC, NBC, CBS, PBS, CNN, BBC, Al Jazeera, and MS-NBC. Madsen has taken on Bill O'Reilly and Sean Hannity on their television shows. He has been invited to testifty as a witness before the US House of Representatives, the UN Criminal Tribunal for Rwanda, and an terrorism investigation panel of the French government.
As a U.S. Naval Officer, he managed one of the first computer security programs for the U.S. Navy. He subsequently worked for the National Security Agency, the Naval Data Automation Command, Department of State, RCA Corporation, and Computer Sciences Corporation.
Madsen is a member of the Society of Professional Journalists (SPJ), Association for Intelligence Officers (AFIO), and the National Press Club."
"Obama Ally Valerie Jarret Promises Vengeance Against All Opposition (Hope and Change?) November 5th, 2012 | 5 Comments Apparently, Obama ally Valerie Jarrett has declared vengeance against anyone that opposed them in the first term or election. Doug Ross (no relation) has the details…

• Valerie Jarrett: 'After We Win This Election, It's Our Turn Payback Time' « Openly declared as "Obama's Brain", and the figure whose second story West Wing office has been described by political insiders as the true Oval Office of the Obama White House, Valerie Jarrett is letting it be known that if Barack Obama secures election victory next week, there may be, quite literally, hell to pay for those who opposed him… …The part that really stuck out to me was when I overheard the rep say that Jarrett told them, "After we win this election, it's our turn. Payback time. Everyone not with us is against us and they better be ready because we don't forget. The ones who helped us will be rewarded, the ones who opposed us will get what they deserve. There is going to be hell to pay. Congress won't be a problem for us this time. No election to worry about after this is over and we have two judges ready to go." She was talking directly to about three of them. Sr. staff. And she wasn't trying to be quiet about it at all. And they were all listening and shaking their heads and smiling while she said it.
Is it just me, or are the words of a dictatorship? Frankly, It shows a great deal about the liberal mind set. They are correct. They MUST rule. It is justifiable to cheat in order to win. And, it is a must to punish any and all dissent. To gain and maintain the power they desire, they must crush all opposition. Ms. Jarrett just displayed that."
"JABS has nine major interfaces – five external and four internal. The first is a generic interface between JABS and a law enforcement agency's booking stations. The second is the interface between JABS and IAFIS. The third is the JABS web interface between JABS and an end user. The fourth is the internal web service and web interfaces between JABS and USMS. The fifth interface is internal and provides a daily FTP push to OneDOJ (a criminal law enforcement data repository). The sixth interface is internal and provides data to OCDETF via e-mail with file attachments. The seventh interface is internal and provides data to DEA via e-mail with file attachments on a monthly basis. The eighth interface is external and provides data to ACTIC via FTP to a JCON-hosted FTP server with file attachments on a weekly basis. The ninth interface is external and interfaces with the query tool to the Chicago Police Department's Investigative Resources System
[and Jarrett in the West Wing office in the White House]
."
"Busted! MH-17 Was in Fact the 'Lost' Flight MH-370
By DNA on
July 26, 2014
By Alexander Light | humansarefree
When it was first announced that flight MH-370 disappeared without a trace, there had been voices suggesting that the same plane will be later used in a false flag operation.
Personally, I tried to ignore the speculations thinking that no secret agency could ever conduct such an insanely-obvious operation, expecting that the rest of the world is stupid enough to buy it.
Boy, was I was wrong!
It's not only that the official MH17 story is filled with gaps, but there are also bizarre accounts and 'coincidences' that are impossible to ignore:
1. THE ALLEGED MH17 WAS THE SAME PLANE MODEL AS MH-370
The aircraft allegedly shot down over Shaktarsk is a Boeing 777-200, ID number M9-MRD.
The missing MH370 was the same model, 777-200, but with a different ID number M9-MRO.
Recent, "near conclusive" evidence reports that MH-370 (M9-MRO) was actually hijacked before it disappeared. This means that the hijackers could have safely landed the plane somewhere else.
The US military base Diego Garcia is conveniently located within flying distance of the spot where MH-370 disappeared from the radar.
One of the passengers on board MH-370, Phillip Wood, allegedly managed to send a photo from his iPhone, tracing back to the previously mentioned military base.
If the US secret services got possession of the MH-370 jet, then it was a child's play for them to set it up for a false flag operation suiting their needs.
After the story of a passenger jet having been shot down by pro-Russian separatists broke loose, Russia lost a lot of credibility and support due to the US propaganda machine.
2. THE CRASHED PLANE HAD A DIFFERENT CONFIGURATION OF WINDOWS THAN MH17
Unfortunately for those who staged the false flag event, the MH17 plane had an extra window (bellow) next to the second right-side door, which MH370 did not — and neither did the wreckage of the airplane!
Update [07.25.14]: Jim Stone brings more photographic evidence supporting the connection between the wreckage and flight MH-370:
According to independent journalist Jim Stone,
"It is important to note that MH370 [bellow] was new, and therefore never repainted. This is the way the flag ALWAYS looked on Flight 370, and it forever pegs the shoot down plane as flight 370."
"Next is flight MH17. Notice the flag position, and ALSO, that MH17 has an extra window on this side of the aircraft, TOTALLY BUSTING THE OFFICIAL STORY." [1] So, what does it all mean?
The plane wreckage shown in the propaganda pictures doesn't have the window configuration of MH17, whilst it matches the one of MH370.
The conclusion is obvious: the wreckage belongs to the 'lost' flight MH370.
3. REBEL LEADER DESCRIBES THE MH17 VICTIMS: ROTTEN CORPSES, DRAINED OF BLOOD
"A top pro-Russia rebel commander in eastern Ukraine has given a bizarre version of events surrounding the Malaysian jetliner crash — suggesting many of the victims may have died days before the plane took off. (…) [People at the crash site]: 'A significant number of the bodies weren't fresh,' adding that he was told they were drained of blood and reeked of decomposition." [2]
According to independent journalist Jim Stone:
"It is being said that a Dutch doctor who was at the scene within a day has released testimony that the bodies on the plane were rotten and dead days before the crash, which would corroborate what the military commander said and that evidence is there that they were also tortured before the crash. However, the translation from Dutch is very poor and I am working on secondary confirmation."
This means that the bodies found at the crash site in Ukraine are probably the passengers of MH370.
4. ALL THE VIDEOS WERE CREATED BEFORE MH17 WAS ALLEGEDLY SHOT DOWN
"A look at the time stamps for the nine versions of the video that allegedly shows a conversation between Ukrainian anti-fascists and the Russian military and uploaded to what is said to be the Ukrainian Security Service (SSU) youtube account, indicating that all the videos were created before MH17 wrecked in the afternoon 2014-07-1." [3]
Remarkable unit with timestamps confirmed by the date stamp for when the videos were uploaded to a local server contained herein.
5. MH-17 PROPAGANDA PICTURE DOESN'T MATCH THE FACTS
According to the Daily Mail, Flight MH-17 was photographed by one of the passengers just before boarding, but the identification number doesn't match! MH-17's ID number is 9M-MRD (Wikipedia):
The ID of the plane in the propaganda picture is 9M-MRC (Daily Mail): ...
6. FLIGHT MH17 WAS CANCELLED, ACCORDING TO FLIGHT RADAR SCREEN
Flight Radar-24 screen capture on the day following the crash (7/18) shows MH-17, (9M-MRD) as "canceled" on the date of the crash (7/17): [4]
7. INVALID AND PRISTINE PASSPORTS AT THE CRASH SITE
All the passports appearing in the propaganda video are in mint condition. They want us to believe that ALL passports have escaped undamaged after an airplane filled with fuel was shot down by a SAM missile — not to mention the 33,000 feet drop.
And that's not all! Many of presented passports are clearly invalid: some have been 'hole-punched' in the upper left-hand corner, while others have been 'clipped' (triangular cut-out from right-hand center front cover) – making it impossible that any of these decommissioned passports could be used to travel internationally at the flight's port of Departure in Amsterdam. [5]
8. U.S. STATE DEPARTMENT DEPUTY ADMITS: MH17 'EVIDENCE' IS BASED ON YT CLIPS & SOCIAL MEDIA POSTS
In a testy exchange between AP reporter Matt Lee and U.S. State Department Deputy Spokesperson Marie Harf, Lee virtually corners Harf into admitting that the "evidence" presented by the U.S. to blame Russian-backed rebels for the shoot down of Malaysia Airlines Flight 17 [now exposed as MH370] amounts to nothing more than YouTube videos and social media posts. [6]
9. AWARD-WINNING REPORTER BLOWS WHISTLE: U.S. SATELLITE IMAGES SHOW UKRAINIAN TROOPS SHOOTING DOWN THE PLANE THAT WAS PRESENTED TO US AS MH17 Award winning former Associated Press reporter Robert Parry has been told by an intelligence source that the United States is in possession of satellite imagery which shows that Ukrainian troops were responsible for the shoot down of Malaysian Airlines Flight 17 [now exposed as MH370].
"What I've been told by one source, who has provided accurate information on similar matters in the past, is that U.S. intelligence agencies do have detailed satellite images of the likely missile battery that launched the fateful missile, but the battery appears to have been under the control of Ukrainian government troops dressed in what look like Ukrainian uniforms." [7]
REFERENCES:
[1] Jim Stone
[2] Yahoo! News
[3] Chemtrails Planet
[4] eClinik
[5] Humans Are Free
[6] Info Wars
[7] Humans Are Free
__________________
Disclaimer
The views and opinions expressed on topinfopost.com are soley those of the original authors and our contributors. These views and opinions do not necessarily represent topinfopost.com or it's staff."
"Valerie June Bowman Jarrett (born November 14, 1956) is a Senior Advisor to the President of the United States and Assistant to the President for Public Engagement and Intergovernmental Affairs in the Obama administration. She is a Chicago lawyer, businesswoman, and civic leader. Prior to that she served as a co-chairman of the Obama–Biden Transition Project.[2][3]….
Chicago municipal politics[edit]
Jarrett got her start in Chicago politics in 1987 working for Mayor Harold Washington[10] as Deputy Corporation Counsel for Finance and Development.[11]
Jarrett continued to work in the mayor's office in the 1990s. She was deputy chief of staff for Mayor Richard Daley, during which time (1991) she hired Michelle Robinson, then engaged to Barack Obama, away from a private law firm. Jarrett served as commissioner of the department of planning and development from 1992 through 1995, and she was chairman of the Chicago Transit Board from 1995 to 2005.[11]
On November 14, 2008, President-elect Barack Obama selected Jarrett to serve as White House Senior Adviser and assistant to the president for intergovernmental relations and public liaison.[19]
Jarrett is one of three senior advisers to President Obama.[20] She holds the retitled position of assistant to the president for intergovernmental affairs and public engagement,[20] managing the White House Office of Public Engagement, Office of Intergovernmental Affairs, and Office of Urban Affairs; she also chairs the White House Council on Women and Girls and the White House Office of Olympic, Paralympic, and Youth Sport.[21] She was part of the US State Visit to the UK in May 2011. [22]
She said that the 2011 report Women in America, which the administration produced for the Council on Women and Girls, would be used to guide policy-making.[23] Jarrett has a staff of about three dozen and receives full-time Secret Service protection.[24]"
Yours sincerely,
Field McConnell, United States Naval Academy, 1971; Forensic Economist; 30 year airline and 22 year military pilot; 23,000 hours of safety; Tel: 715 307 8222
David Hawkins Tel: 604 542-0891 Forensic Economist; former leader of oil-well blow-out teams; now sponsors Grand Juries in CSI Crime and Safety Investigation