Plum

City - (

AbelDanger.net

):

United States Marine Field McConnell has linked

Black-Hand

Blue

-Air Maneuvers

apparently executed by a

Serco

Airbus tagged-assassins network (SATAN) to Obama's alleged use of the Defense

Red

Switch Network to authorize a snuff film showing the faces of Air Asia QZ 8501 passengers during the December 28 2014 money shot.
McConnell first came aware of the
SATAN Black-Hand
Blue
-Air Maneuver during the exercise Amalgam Virgo in June 2001 – see fighter flow diagram above – when
Serco
managed to stand the U.S. Air Force down during a 30 hour rehearsal for what became a Chicago-in-the-Middle of a
Red
Switch attack on America on 9/11.
McConnell alleges that
Serco
's banker HSBC launched the Black Hand extortion racket in 1888 to recover debts through insurance frauds
staged
by captain or master extortionists whose names were registered in black ink in the Lloyd's Captains Registers now archived at the Guildhall Library in the City of London.
McConnell alleges that the City of London Police, acting through HSBC, set up a Black Hand chapter in Chicago in the 1900s where immigrants/workmen were threatened with bodily harm, kidnapping, arson, or murder unless a specified amount of money was delivered to a specific place.
McConnell believes that HSBC tasked Obama with building more subtle methods of Black Hand extortion where his Down Low Club associates worked with
Serco
parking enforcement officers to move the Boeing HQ to Chicago and staged the Blue Air maneuvers on 9/11 which generated what Dr. Thomas Barnett would later describe as "
the first live-broadcast mass snuff film in human history
".
McConnell alleges that Michelle Obama – a former intellectual property (snuff-film?) lawyer for the Airbus law firm Sidley Austin – visited Beijing to explain to Chinese president Xi Jinping how he could use the Black Hand to profitably liquidate the leveraged lease on QZ8501 set up by AirAsia CEO Tony Fernandes and the Industrial and Commercial Bank of China Ltd. (ICBC).
McConnell notes that AirAsia CEO Tony Fernandes sold 944,800 shares in Tune Insurance Holdings Bhd, the travel insurer for AirAsia passengers, just days before QZ8501 was snuffed.
McConnell alleges that
Serco
shareholders HSBC and Allianz bought Fernandes' shares to take a lucrative sponsorship position in a cat bond fraudulently triggered after the
Serco
imputed a fatal
Black-Hand
Blue
-Air Maneuver on QZ8501 as it flew between TAVIP and RAFIS on airway M635.
McConnell invites rebuttal of his deduction – see
http://www.abeldanger.net/
– that Obama used the
Red
Switch Network to authorize a
SATAN Black-Hand
Blue
-Air Maneuver and a QZ 8501 snuff film production on December 28.
Prequel 1:
#2218: Marine Links Black Hand SATAN Waypoints To MH/QZ Allianz And HSBC Cat-Bond Fraud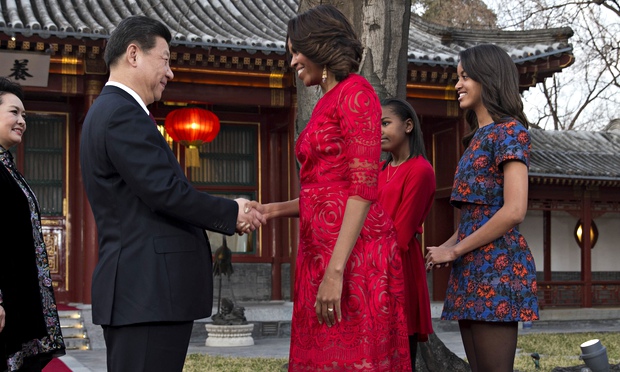 Exposed! AirAsia CEO Sold 944,800 Shares
In Tune Insurance Before Flight Vanished!
Director of Aviation releases last point of
contact with QZ8501
Serco

... Would you like to know more?

"Blogger claims 'Black Hand' plot in missing AirAsia QZ8501 Published: 30 December 2014 Conspiracy claims have emerged surrounding the disappearance of AirAsia Indonesia flight QZ8501, with a Chinese blogger saying it was the work of a shadowy group called 'Black Hand'. – Reuters pic, December 30, 2014.Conspiracy claims have emerged surrounding the disappearance of AirAsia Indonesia flight QZ8501, which went missing on Sunday, with a Chinese blogger saying it was the work of a shadowy group called "Black Hand".
UK paper The Daily Mail has reported the blogger saying that the same group was also responsible for making Malaysia Airlines MH370 disappear and the shooting down of MH17 in Ukraine.
His claims have started a storm of speculation online, more so because he had said that the Black Hand group would next target an AirAsia flight, almost two weeks before QZ8501 vanished.
In one comment on December 15, which has been loosely translated by a Reddit member, the blogger apparently warns: "Black hand has hijacked and shot down MH370 and MH17.
"This has pretty much killed the sixth largest airline: Malaysian airline.
"Now the black hand are targeting AirAsia to ruin this airline cause it too belong to Malaysia.
"Given how powerful the black hand are I suggest that all Chinese thinking about traveling to avoid AirAsia, so that you don't disappear like those on MH370." Black Hand is a term used as a metaphor for a covert organisation or underground group. The Daily Mail reported that a Reddit user suggested that the translation should read "International big black hand" which was more of a reference to an "international bully".
Social media users have called the blogger a "conspiracy nut," while others accused him of being crazy.
Since QZ8501 vanished while en route from Surabaya to Singapore Sunday morning, many took to social media expressing shock at the prediction and speculated that the man could be a Chinese intelligence official or a hacker.
There were no Chinese nationals on board QZ8501 unlike on MH370, which was flying from Kuala Lumpur to Beijing on March 7.
The blogger's account became inactive after December 17. – December 30, 2014" Michelle Obama meets Chinese president Xi Jinping on Beijing visit US's first lady and her children on opening day of a China tour aimed at building relations between the superpowers AP in Beijing theguardian.com, Friday 21 March 2014 13.48 GMT Michelle Obama shakes hands with Chinese president Xi Jinping as her daughters Malia and Sasha look on. Photograph: Andy Wong/AP Michelle Obama met Chinese president Xi Jinping on the first day of a week-long China visit, in a sign the leaders of the world's two largest economies are seeking to build stronger bonds.
The formal meeting between Xi and the first lady took place in the company of Xi's wife Peng Liyuan and the first lady's daughters and mother. The visit is being seen as a prelude to an upcoming meeting between Xi and President Obama at a nuclear security summit in The Hague.
Obama, the first US president's wife to visit China independently, was earlier hosted by Peng on a tour of a Beijing high school and the former Imperial Palace."
"AirAsia and ICBC sign Memorandum of Agreement for aircraft financing facilities worth USD1 billion KUALA LUMPUR, 4 October 2013 AirAsia Berhad (AirAsia) and ICBC Financial Leasing Co. Ltd (ICBC Leasing) signed a Memorandum of Agreement (MOA) today, witnessed by Prime Minister of Malaysia Datuk Seri Najib Tun Razak and the President of China, Xi Jinping.
The historical signing for aircraft financing facilities, worth USD1 billion, marks the close business relationship between AirAsia with ICBC Leasing and this is the largest financial cooperation between Malaysia and China to date.
AirAsia Group CEO, Tony Fernandes said, "This is another significant milestone for AirAsia and proudly, another innovation at work. The signing of the MOA establishes the level of confidence that ICBC Leasing has, as a global financial institution, on our current business and future potential. This USD1 billion financing facility agreement does not only reflect a successful bilateral business arrangement, but also underlines the excellent relationship between Malaysia and China.
"Being an airline with the highest capacity to China and provider of seamless connectivity between Malaysia and China, we will continue to do our part to serve the communities of these two countries via low fare flights to various destinations and through productive business collaborations like we are having with ICBC Leasing."
Since the beginning of 2011, AirAsia has entered into a sale and leaseback, operating lease and finance lease arrangements for 10 A320s at the value of USD800 million with ICBC Leasing and ICBC overseas subsidiary.
According to the MOA between the two entities, ICBC Leasing or ICBC overseas subsidiaries will provide AirAsia with competitive financial facilities to acquire A320 aircraft for the airline's operational needs, in the form of finance lease, sale and leaseback or commercial loans.
The number of aircraft should be no less than 10 aircraft the term of the Letter of Intent. AirAsia and ICBC Leasing will cooperate in operating lease of A320s in batches acquired from ICBC Leasing. Leased aircraft in this agreement will also consist of A320s assembled by Airbus (Tianjin) Final Assembly Co., Ltd.
"Indonesia AirAsia Flight 8501 (QZ8501/AWQ8501) was an Airbus A320-200 flight operated by Indonesia AirAsia—an affiliate of the AirAsia Group—that crashed en route from Surabaya, Indonesia, to Singapore on 28 December 2014 with 155 passengers and 7 crew on board.[4][5] Wreckage of the plane was found two days later in the Karimata Strait."
"AirAsia and ICBC sign Memorandum of Agreement for aircraft financing facilities worth USD1 billion KUALA LUMPUR, 4 October 2013
AirAsia Berhad (AirAsia) and ICBC Financial Leasing Co. Ltd (ICBC Leasing) signed a Memorandum of Agreement (MOA) today, witnessed by Prime Minister of Malaysia Datuk Seri Najib Tun Razak and the President of China, Xi Jinping.
The historical signing for aircraft financing facilities, worth USD1 billion, marks the close business relationship between AirAsia with ICBC Leasing and this is the largest financial cooperation between Malaysia and China to date.
AirAsia Group CEO, Tony Fernandes said, "This is another significant milestone for AirAsia and proudly, another innovation at work. The signing of the MOA establishes the level of confidence that ICBC Leasing has, as a global financial institution, on our current business and future potential. This USD1 billion financing facility agreement does not only reflect a successful bilateral business arrangement, but also underlines the excellent relationship between Malaysia and China.
"Being an airline with the highest capacity to China and provider of seamless connectivity between Malaysia and China, we will continue to do our part to serve the communities of these two countries via low fare flights to various destinations and through productive business collaborations like we are having with ICBC Leasing."
Since the beginning of 2011, AirAsia has entered into a sale and leaseback, operating lease and finance lease arrangements for 10 A320s at the value of USD800 million with ICBC Leasing and ICBC overseas subsidiary.
According to the MOA between the two entities, ICBC Leasing or ICBC overseas subsidiaries will provide AirAsia with competitive financial facilities to acquire A320 aircraft for the airline's operational needs, in the form of finance lease, sale and leaseback or commercial loans.
The number of aircraft should be no less than 10 aircraft the term of the Letter of Intent. AirAsia and ICBC Leasing will cooperate in operating lease of A320s in batches acquired from ICBC Leasing. Leased aircraft in this agreement will also consist of A320s assembled by Airbus (Tianjin) Final Assembly Co., Ltd.
Senior Excutive Vice President of ICBC Mr. Zhang Hongli, who signed the MOA on behalf of ICBC Leasing said, "As opposed to directly export the aircraft, by leasing the aircraft helps the balance of payments between China and Malaysia in terms of annual export statistics and this will further promote bilateral economic and trade ties."
In September, AirAsia was honoured by the China Air-Finance Award Ceremony Awards Committee with 'The First China Domestic A320 Aircraft Export Leasing Business Innovation Award' at the 1st China Air-Finance Award Ceremony, in recognition of the airline's groundbreaking aircraft leasing deal with the ICBC Financial Leasing Co., Ltd, the most innovative and globalized financial leasing company in China.
AirAsia started its winning combination with ICBC in 2011 with a sale and leaseback structure for 4 Airbus A320 aircraft, followed by an operating lease agreement in the same year for another 2 aircraft.
In December 2012, AirAsia and ICBC Leasing started a landmark operating lease agreement, in which the airline took delivery of an A320 aircraft assembled in Tianjin, China by Airbus (Tianjin) Final Assembly Co., Ltd."
"SYNDICATED AND LEVERAGED FINANCE Our global Syndicated and Leveraged Finance team is dedicated to supporting domestic and international financial institutions and other businesses in structuring and negotiating market-leading commercial lending transactions. Such financings include:
Aircraft and equipment financings Asset-based loans Cross-border financings Commercial paper back-up facilities Debtor-in-possession and plan confirmation exit financings ESOP loans Import-export transactions Interest rate swaps, caps and collar transactions Leveraged acquisition and recapitalization financings Letter of credit facilities Mezzanine and second-lien financings Tender offer financings Project financings and leveraged leases Regulated industry financings Research and development financings Spin-off financings Sponsor-led financings Venture loan and lease financings Working capital and fixed asset financings and refinancings Workouts and restructurings
Working with our experienced finance lawyers in our offices around the world, we regularly represent agents, arrangers, lenders and participants in cross-border financings, including structuring foreign collateral arrangements, and single-currency and multicurrency facilities. Our practice involves a broad range of issues arising out of unsecured and secured financial transactions, from the origination of credits through work-outs and restructurings, including:
Bankruptcy buyouts and post-confirmation exit financings Collateral agency and collateral trust structures Debt-for-equity exchange transactions Debt subordination Equity enhancement of debt financings Intercreditor issues Securities law issues Tax issues Unusual collateral types"
"LLOYD'S CAPTAINS REGISTERS AT GUILDHALL LIBRARY AND RELATED SOURCES …The Registers were compiled by Lloyd's from information regularly transmitted by the Registrar General of Shipping and Seamen, for the use of Lloyd's members in assessing insurance risks, although no information relating to insurances is given. They list for each person the place and year of birth (but not home addresses in later life); the date, number and place of issue of the master's certificate obtained; any other special qualification, including the "steam" certificate from 1874; the dates of engagement and (sometimes) discharge as master or mate since the certificate was obtained, with the name and official number (taken from the Mercantile Navy List) of each ship; the general area of the des­tination of each voyage; casualties (sinkings, collisions etc.); and notes (e.g. reprimands, special awards). …
1869-93 (from 1888 a key is printed at the top of each left-hand page): black ink: engagements;

red

ink: discharges;

blue

ink: casualties and notes; ship's name not underlined: engagements as captain; ship's name underlined: engagements as mate.
1894-1911: black ink: engagements as captain; red ink: engagements as mate (engagements as 2nd/3rd mates in

red

ink with ship's name underlined);

blue

ink: casualties and notes"
"Black Hand (extortion)
From Wikipedia, the free encyclopedia "La Mano Nera" redirects here. For other uses, see Black Hand (disambiguation).
Black Hand (Italian: Mano Nera) was a type of extortion racket. It was a method of extortion, not a criminal organization as such, though gangsters of Camorra and the Mafia practiced it.[1] ..
The roots of the Black Hand can be traced to the Kingdom of Naples as early as the 1750s. However, the term as normally used in English specifically refers to the organization established by Italian immigrants in the United States during the 1880s who, though fluent in their Southern Italian regional dialects, had no access to Standard Italian or even a grammar school education. A minority of the immigrants formed criminal syndicates, living alongside each other. By 1900, Black Hand operations were firmly established in the Italian-American communities of major cities including New York, Philadelphia, Chicago, New Orleans, Scranton, San Francisco, and Detroit. In 1907, a Black Hand headquarters was discovered in Hillsville, Pennsylvania, a village located a few miles west of New Castle, Pennsylvania.[2] The Black Hand in Hillsville established a school designed to train members in the use of the stiletto.[2] Although more successful immigrants were usually targeted, possibly as many as 90% of Italian immigrants and workmen in New York and other communities were threatened with extortion.[1][2]
Typical Black Hand tactics involved sending a letter to a victim threatening bodily harm, kidnapping, arson, or murder. The letter demanded a specified amount of money to be delivered to a specific place. It was decorated with threatening symbols like a smoking gun, hangman's noose, skull, or knife dripping with blood or piercing a human heart, and was in many instances, signed with a hand, "held up in the universal gesture of warning", imprinted or drawn in thick black ink. According to author/historian Mike Dash, "it was this last feature that inspired a journalist writing for The New York Herald to refer to the communications as "Black Hand" letters—a name that stuck, and indeed, soon became synonymous with crime in Little Italy."[3] The term "Black Hand" (in Italian: Mano Nera, and in Sicilian: Manu Niura) was readily adopted by the American press and generalized to the idea of an organized criminal conspiracy, which came to be known as "The Black Hand Society".[1][4]
The tenor Enrico Caruso received a Black Hand letter, on which a black hand and dagger were drawn, demanding $2,000. Caruso decided to pay, "and, when this fact became public knowledge, was rewarded for his capitulation with 'a stack of threatening letters a foot high,' including another from the same gang for $15,000."[3] Realizing the extortionists would continue to demand money, he reported the incident to the police who, arranging for Caruso to drop off the money at a prearranged spot, arrested two Italian-American businessmen who retrieved the money. On occasion, Black Handers threatened other gangsters and usually faced retaliation.[1] In

Chicago

, the notorious Shotgun Man murdered dozens of people in broad daylight on the same street corner during a decade-long reign of terror.[citation needed]
When law enforcement closed in, gangsters answered in their usual style—assassination. Victims include New Orleans police chief David Hennessy and NYPD lieutenant Joseph Petrosino. They intimidated potential witnesses even in the courtroom.[1]
The Black Hand practice in the United States disappeared in the mid-1920s after a wave of negative public opinion led organized crime figures to seek more subtle methods of extortion."

Yours sincerely,

Field McConnell, United States Naval Academy, 1971; Forensic Economist; 30 year airline and 22 year military pilot; 23,000 hours of safety; Tel: 715 307 8222

David Hawkins Tel: 604 542-0891 Forensic Economist; former leader of oil-well blow-out teams; now sponsors Grand Juries in CSI Crime and Safety Investigation