Plum

City - (

AbelDanger.net

):

United States Marine Field McConnell has linked the waypoint crimes which diverted Malaysia Airlines (MH) and Air Asia (QZ) planes into poorly-observed "

Blue

-Air

" space to the

Black-Hand

cover ups where ship-jumper David Cameron outsourced Five Eyes' tracking and telemetry functions to

Serco

's dirty banker HSBC.

"The "Five Eyes", often abbreviated as "FVEY", refer to an intelligence alliance comprising Australia, Canada, New Zealand, the United Kingdom, and the United States. These countries are bound by the multilateral UK-USA Agreement, a treaty for joint cooperation in signals intelligence.[1][2][3] The origins of the FVEY can be traced back to World War II, when the Atlantic Charter was issued by the Allies to lay out their goals for a post-war world. During the course of the Cold War, the ECHELON surveillance system was initially developed by the FVEY to monitor the communications of the former Soviet Union and the Eastern Bloc, although it allegedly was later used to monitor billions of private communications worldwide.[4][5]
In the late 1990s, the existence of ECHELON was disclosed to the public, triggering a major debate in the European Parliament and, to a lesser extent, the United States Congress. As part of efforts in the ongoing War on Terror since 2001, the FVEY further expanded their surveillance capabilities, with much emphasis placed on monitoring the World Wide Web. The former NSA contractor Edward Snowden described the Five Eyes as a "supra-national intelligence organisation that doesn't answer to the known laws of its own countries".[6] Documents leaked by Snowden in 2013 revealed that the FVEY have been spying on one another's citizens and sharing the collected information with each other in order to circumvent restrictive domestic regulations on domestic spying.[7][8][9][10]
Despite the impact of Snowden's disclosures, the consensus among some experts in the intelligence community holds that no amount of global concern or outrage will affect the Five Eyes relationship, which, to this day, remains the most extensive known

[criminal]

espionage alliance in history.[11][12]"
McConnell became aware of

Blue

-Air crimes during the Amalgam Virgo exercise of June 2001 when

Serco

stood the U.S. Air Force down during a 30 hour rehearsal for the attacks on FVEY tracking and telemetry systems before 9/11 and directed

Black-Hand

ship jumpers to destroy evidence of AA Flight 77 being ditched into a

Blue

Air Atlantic drop zone (W386A) after 9/11.

McConnell alleges that Cameron's great, great grandfather Sir Ewen Cameron, the former London head of HSBC and a member of the Committee for Chinese Bondholders, launched the Black Hand extortion racket in 1888 to recover debts through insurance frauds staged by captain or master extortionists whose names were registered in black ink in the Lloyd's Captains Registers until recently archived at the Guildhall Library in the City of London.

McConnell claims Sir Ewen Cameron equipped

Black Hand

captains and

Blue

Air ship jumpers with patented devices made by Serco (RCA GB 1928) root companies; the Wireless Telegraph & Signal Company (later Marconi Co.) and the Electric and International Telegraph Company.

McConnell alleges the

Black Hand

used these devices to transmit ad hoc waypoints to the bridge of the Titanic and impute a fatal course change in support of a

Blue

Air claim

on Lloyd's Names by Willis – the insurance broker both for the Twin Towers in New York on 9/11 and for downed MH Flight 17, MH Flight 370 and QZ Flight 8501 planes in 2014 where Allianz, a

Serco

shareholder with HSBC, served as principal (re)insurer!

McConnell claims that the City of London Police, allegedly acting through Sir Ewen Cameron (d. 1908) at HSBC, set up a Black Hand chapter in Chicago in the 1900s where immigrants or workmen were threatened with bodily harm, kidnapping, arson, or murder unless a specified amount of money was delivered to a specific place – cf.

Blue

Air Shotgun Man who no-one saw.

McConnell believes that HSBC and

Serco

tasked Ship-Jumper Dave in Hong Kong in 1985 and Obama in New York in 1984 with developing more subtle methods of

Black Hand

extortion where

Blue

Air crimes meant no-one in the HSBC branch in the ground floor of the World Trade Center on 9/11 foresaw the liquidation of leveraged leases on the buildings and no-one in the Boeing HQ in Chicago foresaw the decoy-and-drone waypoint maneuvers which generated what Dr. Thomas Barnett described as "

the first live-broadcast mass snuff film in human history

".

McConnell alleges that Michelle Obama – a former intellectual property (snuff-film?) lawyer for the Airbus law firm Sidley Austin – visited Beijing to explain to Chinese president Xi Jinping how he could use the

Black Hand

to profitably liquidate the leveraged lease on QZ8501 set up by AirAsia CEO Tony Fernandes and the Industrial and Commercial Bank of China Ltd. (ICBC).

McConnell notes that AirAsia CEO Tony Fernandes sold 944,800 shares in Tune Insurance Holdings Bhd, the travel insurer for AirAsia passengers, just days before QZ8501 was snuffed.

McConnell alleges that

Serco

shareholders HSBC and Allianz bought Fernandes' shares to take a lucrative sponsorship position in a cat bond fraudulently triggered after the

Serco

executed a fatal

Black-Hand

Blue

-Air Maneuver with QZ8501 between TAVIP and RAFIS on airway M635.

McConnell notes that in February 2012, Cameron set up a

Serco

-Airbus backdoor into the Five Eyes tracking and telemetry systems of the US Air Force Space Command at former RAF Oakhanger – thereby allowing real-time identification of Blue Air spaces in which

Black Hand

captains could dispose of targeted planes and evidence unobserved.

McConnell invites rebuttal of his deduction – see

http://www.abeldanger.net/

– that David Cameron outsourced Five Eyes' waypoint tracking and telemetry functions to the Serco and HSBC agents who allegedly diverted MH370, MH17 and QZ8501 into poorly-observed space and coordinated the ongoing

Black-Hand

ship-jumper cover up of "

Blue

-Air" waypoint crimes.

Prequel 1:

#2219: Marine Links SATAN's Black-Hand

Blue

-Air Maneuvers to Obama

Red

-Switch QZ Snuff


Prequel 2:

#1972: Marine Links

Serco

's Starwood Hotels Inmarsat Tracking Murders to Zaharie Drag and Burlingame Drop


Prequel 3:

Break in poor weather allows AirAsia search to intensify
QZ8501 AirAsia: '40 bodies' found in search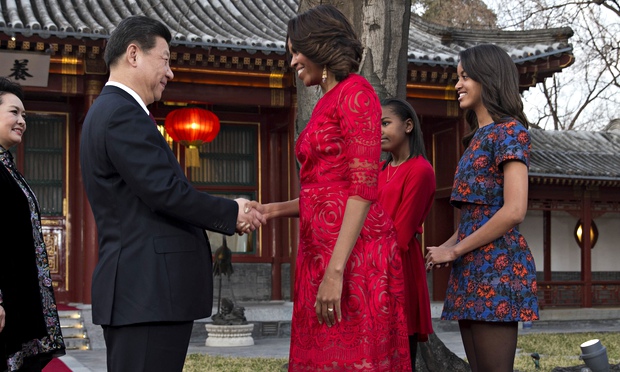 Serco

... Would you like to know more?

"Blogger claims 'Black Hand' plot in missing AirAsia QZ8501 Published: 30 December 2014 Conspiracy claims have emerged surrounding the disappearance of AirAsia Indonesia flight QZ8501, with a Chinese blogger saying it was the work of a shadowy group called 'Black Hand'. – Reuters pic, December 30, 2014.Conspiracy claims have emerged surrounding the disappearance of AirAsia Indonesia flight QZ8501, which went missing on Sunday, with a Chinese blogger saying it was the work of a shadowy group called "Black Hand".
UK paper The Daily Mail has reported the blogger saying that the same group was also responsible for making Malaysia Airlines MH370 disappear and the shooting down of MH17 in Ukraine.
His claims have started a storm of speculation online, more so because he had said that the Black Hand group would next target an AirAsia flight, almost two weeks before QZ8501 vanished.
In one comment on December 15, which has been loosely translated by a Reddit member, the blogger apparently warns:
"Black hand has hijacked and shot down MH370 and MH17.
"This has pretty much killed the sixth largest airline: Malaysian airline.
"Now the black hand are targeting AirAsia to ruin this airline cause it too belong to Malaysia.
"Given how powerful the black hand are I suggest that all Chinese thinking about traveling to avoid AirAsia, so that you don't disappear like those on MH370." Black Hand is a term used as a metaphor for a covert organisation or underground group.
The Daily Mail reported that a Reddit user suggested that the translation should read "International big black hand" which was more of a reference to an "international bully". Social media users have called the blogger a "conspiracy nut," while others accused him of being crazy.
Since QZ8501 vanished while en route from Surabaya to Singapore Sunday morning, many took to social media expressing shock at the prediction and speculated that the man could be a Chinese intelligence official or a hacker.
There were no Chinese nationals on board QZ8501 unlike on MH370, which was flying from Kuala Lumpur to Beijing on March 7.
The blogger's account became inactive after December 17. – December 30, 2014" "Chinese Should Know Cameron Was a 'Hong' The PM's trip to China reminds Guido that he has a little factoid that he hasn't seen anywhere else, namely that during Dave's 1985 gap year he worked for Jardine Matheson, before going up to Oxford. Young Cameron worked for three months in Hong Kong as a 'ship jumper' for Jardine Shipping Agencies. Dave was responsible for attending to ships when they called at Hong Kong. His tasks ranged from taking care of all the formalities with the customs and immigration authorities, to looking after travel and personal arrangements for crew members. Did his time in Hong Kong teach him to work hard and invest wisely – or did it encourage him to squander his salary in the bars of Wan Chai? Guido can confirm that there are many exciting diversions for a young man in Hong Kong…
The political relevance of this is that Jardine Matheson is one of the original Hong Kong trading houses or "Hongs" and Jardine Matheson's early profits were based on selling opium to the Chinese. When the Chinese emperor tried to ban the trade, the company called on Britain to intervene, leading to the 1839 Opium War. This is not viewed well in China, something to be borne in mind when the former lackey of the oppressors is lecturing them about human rights…"
"17 February 2012 Last updated at 20:05 Cameron and Sarkozy hail UK-French relationship David Cameron and Nicolas Sarkozy have hailed the strong ties between the UK and France after agreeing to work more closely on military operations and civil nuclear power.
Their relationship has come under scrutiny after the UK refused to join a European fiscal pact.
But Mr Cameron said they had an "incredibly strong relationship based on shared interests".
Mr Sarkozy said there had "never been personal opposition" between them.
Among the agreements reached at a summit in Paris was a commitment to speed up creation of a joint command and control centre for military operations."
"UPDATE 1-Allianz lead insurer and Willis broker for Malaysia Airlines Mon Mar 10, 2014 1:01pm EDT By Jonathan Gould and Chris Vellacott (Reuters) - Germany's Allianz has said it is the lead insurer covering the Malaysia Airlines jet that disappeared over the Pacific Ocean on Saturday, while Willis has emerged as broker.
Allianz confirmed on Monday that it was the main provider of insurance on the aircraft itself and the liabilities attached to the passengers and cargo but declined to comment on the extent of its exposure or identify other insurers with exposure.
"We extend our sympathy to all those affected by the loss of flight MH370, and will be working closely with co-insurers to support our client... as fully and quickly as possible," an Allianz spokesman said on Monday.
A source at London-based Willis said on Monday the company had brokered the cover and that Malaysia Airlines was a client but did not disclose the size of the deal or the insurers involved.
"Malaysia Airlines is a client of ours (both hull and liability) and we have people working closely on the ground with them at the moment," the source said.
Aviation insurance is typically sold to a syndicate of insurers with one taking the lead, or largest slice, with several other companies sharing the rest.
While the insured value of the aircraft could amount to around $100 million, the liabilities and compensation typically amounts to a far higher amount.
An air and sea search, now in its third day, has failed to find any confirmed trace of the plane, a Boeing 777-200ER, delivered in 2002, or the 239 people aboard.
Meanwhile, legal experts said settling claims could be difficult unless wreckage is found and investigators can establish a cause of the disaster.
"All those potentially involved from a liability perspective: the airline itself, the hull manufacturer, engine manufacturer, the service departments, and the airport security department will wish to ascertain the cause of the loss of the aircraft," said Anna Tipping, partner at Norton Rose Fulbright in Singapore.
"There is a complex matrix of contractual liability between all of these entities.""
REMEMBERING TITANIC 100 YEARS ON Fri 13 Apr 2012 It's been 100 years since the 'unsinkable' RMS Titanic – dubbed the most luxurious ocean liner ever built – hit an iceberg on 14 April 1912 and sank in just two hours and 40 minutes, causing the deaths of 1,514 passengers.
A human disaster that caused widespread shock and outrage, it is also a story that remains strongly linked to the history of the Lloyd's market, where the ship was insured for £1million.
From Lloyd's perspective, the Titanic will long be remembered as one of the market's biggest losses alongside other major natural and manmade catastrophes such as the loss of HMS Lutine in 1799, the 1906 San Francisco Earthquake and more recently 9/11, Hurricane Katrina and last year's Tohoku earthquake and tsunami. ..
The Lloyd's story of the Titanic began on 9 January 1912 when broker Willis Faber & Co came into the Lloyd's underwriting room to insure the Titanic and her sister ship, Olympic, on behalf of the owners White Star Line.
Considered a prestigious risk to insure, cover for the hull alone was £1million – around £95million in today's money. Numerous Lloyd's syndicates put their names down on the slip to cover amounts ranging from £10,000 to £75,000. Willis was able to negotiate a favourable premium for the "unsinkable" vessel of just £7,500.
Despite the high level of claims that arose from the disaster – an estimated £50,000 for Lloyd's underwriters – insurers paid out in full within 30 days of the tragedy. Along with the hull – which was widely insured within the Lloyd's market – Titanic, the ship built for millionaires, was a significant insurance loss from a marine cargo, specie and life insurance perspective.
Find out more about the Titanic at www.lloyds.com/titanic" "The Corporation of Foreign Bondholders (also known as the Council of Foreign Bondholders) was a British association established in London in 1868 by private holders of debt securities issued by foreign governments, states and municipalities. In an era before extensive financial regulation, and of wide sovereign immunity, it provided a forum for British creditors to coordinate their actions during the financial boom from the 1860s to the 1950s. It created an important mechanism through which investors could formulate proposals to deal with the government defaults, particularly in the Great Depression following the 1929 Wall Street crash, including several early debt restructurings.
The CFB was a not-for-profit organisation established in 1868. Its formation was triggered by a series of sovereign debt defaults in the mid-19th century. It was incorporated in 1873, under a licence from the Board of Trade, governed by a committee of representatives from brokerages and banks. In early years, bondholders criticised the settlements that it reached with defaulting bond issuers. Decisions to accept a proposal were voted on at public meetings of members, but it was suspected that banks that underwrote the debt were influencing these decisions.
To address these concerns, the CFB was reconstituted in 1899 under a Private Act of Parliament, the Foreign Bondholders Corporation Act 1898 (61 & 62 Vict. c.149), which gave it the statutory duty to "watch over and protect the rights and interests of holders of public securities wherever issued but especially of foreign and colonial securities" (Article 4(a) of the Act). A new Council was created with 21 members - 6 nominated by the British Bankers Association, 6 by the London Chamber of Commerce, and 9 co-opted by the Council. Its officers were paid relatively small annual stipends, funded by its members.
To assist members to coordinate their actions, the CFB collected and disseminated information about the jurisdictions in which its members invested, including confidential information delivered by its agents in some countries. Its Annual Reports summarised the debt history of relevant countries, accompanied by economic data and political information. It also provided a reading room and library, and ran lectures. Most services were free to members, funded by the interest on an initial subscription fund, and, later by including its costs in any settlements made with defaulters.
Ad hoc committees were formed on request to deal with specific situations, where a country was through to be in difficulties. Representatives of the CFB would deal directly with a defaulting country on behalf of its members, giving it considerable influence. To ensure consensus decisions, one principle the CFB followed was equal treatment of all classes of bondholder.
The CFB worked with other British associations of investors, including the League Loans Committee, the Chinese Bondholders Committee, and the Committee of British Long-Term and Medium Term Creditors of Germany. In several cases, the coordinated its actions were coordinated with bondholders outside the UK. The CFB maintained good relations with bondholders in other countries, including the bourses in Rotterdam and Amsterdam; Brussels and Antwerp; Frankfurt, Berlin, and Hamburg; Paris; and (to a lesser extent) New York. The CFB also maintained good relations with the British government, particularly HM Treasury and the Foreign Office, although the government was generally reluctant to exert diplomatic influence on behalf of private investors.
The CFB's main mechanism to bring defaulting countries to the table was to make it difficult for defaulters to make further borrowings. The CFB exerted social pressure to discourage lending to countries in default until the default was resolved. The London Stock Exchange would refuse to list new securities issued by defaulters, and in extreme cases could delist existing securities. In a few cases, where British diplomatic interests aligned with those of investors, gunboat diplomacy was used - Britain occupied the defaulting Egypt in 1882, and Britain, Germany, and Italy blockaded the defaulting Venezuela in 1902. The differences in practices between investors in the UK and the US often led to conflicting desires, and the Monroe doctrine often allowed countries in Central and South American to default with impunity until Theodore Roosevelt announced in 1905 that Latin American countries could not use the US as a shield to avoid their debt obligations. More formal dispute resolution - mediation, arbitration, or litigation - were largely unsuccessful."
"US banking [edit]
Prior to its deal with First Niagara there were some 400 HSBC branches throughout New York in addition to some 20 to 25 branches in other states, including Florida and California. There was a branch office on the ground floor of the World Trade Center in New York City.
HSBC Direct is HSBC's attempt to compete nationally with other Internet banks such as Citibank Direct, Emigrant Direct, Ally Bank and ING Direct (now is Capital One 360). In 2010, HSBC was rated the worst in customer advocacy by Forrester Research, which asked bank customers to rank their banks. In the national survey of approximately 4,500 banking customers assessing the top 50 banks, in answer to the question: "My financial provider does what's best for me, not just its own bottom line," HSBC set a new all-time low with a 16% rating, 10% below the previous year. [3]"
"Michelle Obama meets Chinese president Xi Jinping on Beijing visit US's first lady and her children on opening day of a China tour aimed at building relations between the superpowers AP in Beijing theguardian.com, Friday 21 March 2014 13.48 GMT Michelle Obama shakes hands with Chinese president Xi Jinping as her daughters Malia and Sasha look on. Photograph: Andy Wong/AP Michelle Obama met Chinese president Xi Jinping on the first day of a week-long China visit, in a sign the leaders of the world's two largest economies are seeking to build stronger bonds.
The formal meeting between Xi and the first lady took place in the company of Xi's wife Peng Liyuan and the first lady's daughters and mother.
The visit is being seen as a prelude to an upcoming meeting between Xi and President Obama at a nuclear security summit in The Hague.
Obama, the first US president's wife to visit China independently, was earlier hosted by Peng on a tour of a Beijing high school and the former Imperial Palace." "LLOYD'S CAPTAINS REGISTERS AT GUILDHALL LIBRARY AND RELATED SOURCES … The Registers were compiled by Lloyd's from information regularly transmitted by the Registrar General of Shipping and Seamen, for the use of Lloyd's members in assessing insurance risks, although no information relating to insurances is given. They list for each person the place and year of birth (but not home addresses in later life); the date, number and place of issue of the master's certificate obtained; any other special qualification, including the "steam" certificate from 1874; the dates of engagement and (sometimes) discharge as master or mate since the certificate was obtained, with the name and official number (taken from the Mercantile Navy List) of each ship; the general area of the des­tination of each voyage; casualties (sinkings, collisions etc.); and notes (e.g. reprimands, special awards). …
1869-93 (from 1888 a key is printed at the top of each left-hand page):
black ink: engagements;

red

ink: discharges;

blue

ink: casualties and notes; ship's name not underlined: engagements as captain; ship's name underlined: engagements as mate.
1894-1911:
black ink: engagements as captain;

red

ink: engagements as mate (engagements as 2nd/3rd mates in

red

ink with ship's name underlined);

blue

ink: casualties and notes"
"Black Hand (extortion) From Wikipedia, the free encyclopedia "La Mano Nera" redirects here. For other uses, see Black Hand (disambiguation).
Black Hand (Italian: Mano Nera) was a type of extortion racket. It was a method of extortion, not a criminal organization as such, though gangsters of Camorra and the Mafia practiced it.[1] ..
The roots of the Black Hand can be traced to the Kingdom of Naples as early as the 1750s. However, the term as normally used in English specifically refers to the organization established by Italian immigrants in the United States during the 1880s who, though fluent in their Southern Italian regional dialects, had no access to Standard Italian or even a grammar school education. A minority of the immigrants formed criminal syndicates, living alongside each other. By 1900, Black Hand operations were firmly established in the Italian-American communities of major cities including New York, Philadelphia, Chicago, New Orleans, Scranton, San Francisco, and Detroit. In 1907, a Black Hand headquarters was discovered in Hillsville, Pennsylvania, a village located a few miles west of New Castle, Pennsylvania.[2] The Black Hand in Hillsville established a school designed to train members in the use of the stiletto.[2] Although more successful immigrants were usually targeted, possibly as many as 90% of Italian immigrants and workmen in New York and other communities were threatened with extortion.[1][2]
Typical Black Hand tactics involved sending a letter to a victim threatening bodily harm, kidnapping, arson, or murder. The letter demanded a specified amount of money to be delivered to a specific place. It was decorated with threatening symbols like a smoking gun, hangman's noose, skull, or knife dripping with blood or piercing a human heart, and was in many instances, signed with a hand, "held up in the universal gesture of warning", imprinted or drawn in thick black ink. According to author/historian Mike Dash, "it was this last feature that inspired a journalist writing for The New York Herald to refer to the communications as "Black Hand" letters—a name that stuck, and indeed, soon became synonymous with crime in Little Italy."[3] The term "Black Hand" (in Italian: Mano Nera, and in Sicilian: Manu Niura) was readily adopted by the American press and generalized to the idea of an organized criminal conspiracy, which came to be known as "The Black Hand Society".[1][4]
The tenor Enrico Caruso received a Black Hand letter, on which a black hand and dagger were drawn, demanding $2,000. Caruso decided to pay, "and, when this fact became public knowledge, was rewarded for his capitulation with 'a stack of threatening letters a foot high,' including another from the same gang for $15,000."[3] Realizing the extortionists would continue to demand money, he reported the incident to the police who, arranging for Caruso to drop off the money at a prearranged spot, arrested two Italian-American businessmen who retrieved the money. On occasion, Black Handers threatened other gangsters and usually faced retaliation.[1] In

Chicago

, the notorious Shotgun Man murdered dozens of people in broad daylight on the same street corner during a decade-long reign of terror.[citation needed]
When law enforcement closed in, gangsters answered in their usual style—assassination. Victims include New Orleans police chief David Hennessy and NYPD lieutenant Joseph Petrosino. They intimidated potential witnesses even in the courtroom.[1]
The Black Hand practice in the United States disappeared in the mid-1920s after a wave of negative public opinion led organized crime figures to seek more subtle methods of extortion."

Yours sincerely,

Field McConnell, United States Naval Academy, 1971; Forensic Economist; 30 year airline and 22 year military pilot; 23,000 hours of safety; Tel: 715 307 8222

David Hawkins Tel: 604 542-0891 Forensic Economist; former leader of oil-well blow-out teams; now sponsors Grand Juries in CSI Crime and Safety Investigation