Plum

City - (

AbelDanger.net

):

United States Marine Field McConnell has linked Valerie Jarrett and Hilary Clinton's use of

Serco

/Base One Technologies' e-mail server to the HSBC

Black Hand*

guides who allegedly staged the HUBZone snuff-film hit of Loretta J. Fuddy, former Director of the Hawaii Department of Health, off the Molokai coast on 11/12/13.

Busted! Video Proof U.S. Marshall Taking Selfies Instead of Helping Loretta Fuddy!

McConnell notes that by 2013,

Serco

had set up a Wi-Fi SATCOM service for HUBZone users of the BlackBerry handset which would have allowed the man identified as Ferdinand Puentes (seen in the video wearing a United States Federal Marshal cap) to transmit a snuff film over a satellite backbone link through the Base One e-mail exchange to Jarrett's voyeurs in the White House.

Black Hand*

– HSBC's drug-hub navigators with a "

License to Track, Film and Kill

" for the City of London's Honourable Artillery Company 1537; The Master Mariners and Air Pilots (formerly GAPAN) 1929, and The Ancient and Honorable Artillery Company of Massachusetts 1638 – whose alumni include the United States' Presidents James Monroe, Chester Alan Arthur, Calvin Coolidge and John F. Kennedy and – perhaps – Barack 'Choom Gang' Obama.

McConnell notes that the

Serco

/Base One server in the Bronx was commissioned in February 15, 1994 by then-Secretary of State Colin Powell and allegedly used by the drug-hub banker HSBC to stand-down legitimate first responders at various Black Hand crime scenes including the Murrah Federal Building in OKC (bombed April 19, 1995) and the USS

Cole

in Aden Harbor (bombed 12 October 2000).

McConnell claims that

Serco

set up Jarrett and Clinton with the Base One server for secure emails at the DNC convention in Chicago in 1996 and that

Serco

's banker HSBC bought HUBZone status to help Black Hand navigators in the state of Hawaii to steer an undocumented Obama from his position as United States Senator from Illinois (January 3, 2005 – November 16, 2008) to Barack Obama, a

Dreams From My Father

candidate in the 2008 presidential elections.

McConnell believes Jarrett and Clinton used the

Serco

/Base One e-mail server to coordinate the

Black Hand

HUBZone hit of Loretta Fuddy and protect their Dreams From My Father fraud.

Prequel 1:

#2297: Marine Links

Serco

's Base One Server For Clinton Shadow State To HSBC HUBZone,

Black

Hand Benghazi Rape


Preque 2:

#1787: Marine Links MI-3 Wi-Fi HUBZone to Marcy Molokai Murder, Fuddy Birth Certificate


Prequel 3:

Travels of Secretary of State Hillary Rodham Clinton


Prequel 3:

Base One Technologies

[Note the diversity scam]




Busted! Video Proof U.S. Marshall Taking Selfies Instead of Helping Loretta Fuddy!

Absurd? Valerie Jarrett Doesn't Know If Obama Administration Received Emails From Clinton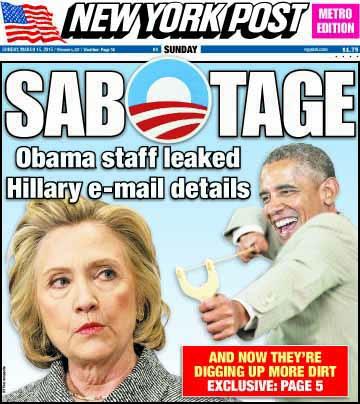 Clinton: My Email Server Will Remain "Private"
SWISSLEAKS - "HSBC developed dangerous clients: arms merchants, drug dealers, terrorism financers"
Copy of

SERCO

GROUP PLC: List of Subsidiaries AND Shareholders! (Mobile Playback Version)[Note that HSBC is

Serco

's banker and one of

Serco

's major shareholders with Her Majesty's Government and its funds]
Serco

... Would you like to know more?
"Conflicting accounts of Loretta Fuddy's death lend credence to assassination hypothesis
Posted on November 24, 2014 by Dr. Eowyn | 8 Comments Loretta Fuddy was the woman who, as director of the State of Hawaii's Department of Health, verified the authenticity of Obama's alleged Hawaii birth certificate, an image of which he released on April 27, 2011 in an effort to silence "birthers". (Fuddy said she gave Obama's lawyer, Judith Corley, two photocopies of his original 1961 birth certificate on April 25, 2011. Obama posted a scan of that birth certificate on the White House website on April 27, 2011.)
Since then, however, numerous documents experts have determined the certificate to be a computer-generated fake.
Loretta Fuddy On December 12, 2013, news came that 65-year-old Fuddy was one of nine passengers in a small commercial Cessna plane that crashed off the coast of Molokai, Hawaii. The Coast Guard found the passengers floating in the water with life jackets on. Fuddy died at the scene, while the other eight passengers, including DOH deputy director Keith Yamamoto, all survived with only minor injuries.
Keith Yamamoto From the beginning, news accounts of Fuddy's death were inconsistent and contradictory.
On Dec. 12, 2013, the Los Angeles Times reported that Honolulu Fire Captain Terry Seelig said Fuddy didn't get out of the plane but had "remained in the fuselage of the plane." Lt. William Juan with the Maui Police Department also said that Fuddy's body had been recovered from the wreckage.
On Dec. 14, 2013, the Associated Press had a very different account. According to a priest, Rev. Patrick Killilea, who consoled Keith Yamamoto after the crash, Yamamoto told him [Killilea] he had helped Fuddy get out of the plane wreck and into her life jacket, then held her hand to help her relax. The priest said, "They were all floating together, and she [Fuddy] let go and there was no response from her." KITV reported that other eye witnesses also said Fuddy had made it out of the plane just fine and was floating in the water, in her lifejacket, with fellow passengers. Another local news source reported that Coast Guard rescue swimmers said that they had found Fuddy, dead, floating in the water after the plane sank.
The latest is that there are THREE conflicting accounts of the cause of Fuddy's death:
cardiac arrhythmia drowning severe internal injuries. Linda Jordan is a self-described "ordinary" American "housewife and mom of three" living in the state of Washington. In an article for Birther Report, Nov. 10, 2014, Jordan details the three conflicting causes of Fuddy's death.
1. CARDIAC ARRHYTHMIA On January 6, 2014, a press release from the Maui County Police Department stated that Loretta Fuddy had died from cardiac arrhythmia after the small plane she was in had to make an emergency ocean landing due to a failed engine.
2. DROWNING Nine months later in September 2014, Jordan discovered a report by Maui police detective Jamie Winfrey stating that "On December 13, 2013, an autopsy on the body of Loretta Fuddy was performed by medical examiner Dr. Lindsey Harle within the morgue at Molokai General Hospital. The preliminary cause of death is drowning," pending final autopsy report and toxicology results.
3. INTERNAL INJURIES Then in November 2014, Jordan found a debriefing report by a commander of the United States Coast Guard (USCG) who was part of the rescue effort in the waters of Molokai. The report says Loretta Fuddy died from "severe internal injuries".
Here's the relevant part of the debriefing report, USCG Case Report Case #665884:
A/C Commander = the USCG commander, whose name is LT (the name after LT is blacked out) CG1720 = Coast Guard 1720 1720 = a plane identifier number for the Coast Guard's Hercules plane
"CG1720 arrived O/S at 0220Z …..A/C Commander did not notice if a 121.5 distress signal was radiating. He relayed that the pilot of the downed A/C stated that he lost engine power shortly after take-off as he was making the left turn to head towards Honolulu, after his second attempt to restart the engine failed he prepped passengers and crew for a water landing and had them don PFD's. He was able to execute a good water landing and disembark passengers prior to the A/C sinking. Mrs. Fuddy was alive but had sustained severe internal injuries during the ditching. She succumbed to those injuries while awaiting rescue resources to arrive."
To complicate matters, Fuddy's entire autopsy report, in spite of it being a public record, was blacked out. No medical findings were revealed other than the official cause of death of drowning.
Jordan points out that Hawaii Revised Statute HRS 841-3 requires a full investigation into accidental and unusual deaths. HRS 841-3 states:
"As soon as any coroner or deputy coroner has notice of the death of any person within the coroner's or deputy coroner's jurisdiction as the result of violence, or as the result of any accident, or by suicide, or suddenly when in apparent health, or when unattended by a physician, or in prison, or in a suspicious or unusual manner, or within twenty-four hours after admission to a hospital or institution, the coroner or deputy coroner shall forthwith inquire into and make a complete investigation of the cause of the death.
On October 29, 2014, Maui Police Chief Janice Okubo told Jordan that they have complied with HRS 841-3 by conducting an autopsy on Loretta Fuddy.
The problem is "a complete investigation" into a "suspicious or unusual" death involves more than just an autopsy. It includes interviewing witnesses and first responders, under sworn oath, and collecting evidence. The investigation also must be conducted in a manner where said interviews and evidence can be used in a court of law.
Jordan explains why we should be concerned about the death of Loretta Fuddy:
I'll tell you why. [In his autobiography] Obama said his father was a citizen of Kenya. For 16 years he told people that he himself was born in Kenya and was raised in Indonesia and Hawaii. This was in his biography on his publisher's website. [In the] biography he wrote about himself [which] he updated…several times during those 16 years…he always left in the part about being born in Kenya. And people believed him. This was before he had proven himself to be a consummate liar so why shouldn't they have believed him? Those familiar with the Constitution pointed out that if he was born in Kenya and if his father was a citizen of Kenya, he was not eligible to be President of the United States.
Realizing the error of his ways, Obama immediately began insisting that he was a citizen of this country. He announced his bid for the presidency in February 2007 and on April 21,2007, he changed his biography to say that he was born in Hawaii.
That's about the same time people began demanding that he produce his original birth certificate.
Fours years later, and in re-election mode, Obama announced he was tired of all the "silliness" surrounding his citizenship status and asked Loretta Fuddy for a photocopy of his original birth certificate. What Obama actually posted, however, on the White House website, was an image of a forged Hawaiian birth certificate. A month before Fuddy died she had been named in an affidavit requesting that a Grand Jury launch an investigation into Obama's forged birth certificate and Fuddy's role, if any, in the production of it. There were nine souls on board the plane that day on December 11, 2013, and Fuddy was the only fatality. So you can see why those of us who are convinced that Obama's birth certificate was forged, suspected foul play.
Of course we could be completely wrong. But the recent discovery that there were three extremely different causes of death listed for Fuddy, first, severe internal injuries, second, drowning and third, cardiac arrhythmia, bolsters that original suspicion.When stories change red flags should go up.
At the very least I am convinced that someone is trying to hide something about the way she died. Are they hiding incompetence, confusion at the scene of rescue, murder or something else? I don't know. But I do know this, an official investigation into the demise of Loretta Fuddy is long overdue and I don't care if it proves me wrong or proves me right. I just want to get this story straight.
Thank you, Linda Jordan, for your courage and tenacity in pursuit of the truth!"
"REVEALED: Top Obama aide Valerie Jarrett 'was behind Hillary Clinton email scandal leak'
"TSymmetry, Inc., and HeiTech Services, Inc.,) and the fourth sponsored by GSA (DKW Communications, Inc.). Serco and HeiTech Services were awarded the 2007 DHS Mentor Protégé Team Award for exceeding our mentoring goals."
http://www.dtic.mil/whs/directives/corres/pdf/100515p.pdf
"A new report claims that Valerie Jarrett, one of President Barack Obama's top advisers, leaked the Hillary Clinton email scandal to the press
What's more, the leak was reportedly planned to hit at the same time Clinton planned to announce her run for presidency
The New York Post claims that Jarrett was angry that the Clintons had been working to 'marginalize' President Obama
Jarrett reportedly blamed the Clintons for the fact that members of the party refused to campaign with Obama during the midterm elections
There are reportedly six more probes going on investigating Clinton and more leaks are expected President Obama reportedly told Clinton in a meeting with Jarrett and the First Lady that he would not support her in the presidential primary
By CHRIS SPARGO FOR DAILYMAIL.COM PUBLISHED: 02:27 GMT, 15 March 2015 | UPDATED: 10:24 GMT, 15 March 2015
A new report is claiming that it was a member of Hillary Clinton's own party who leaked to the press that the political heavyweight was using a personal email address during her time as Secretary of State.
The New York Post is reporting that Valerie Jarrett, one of President Barack Obama's top advisers, leaked details of the story to the press through outside sources hoping it would not trace back to the White House.
What's more, the entire thing was timed to become public just as Clinton was planning to announce her candidacy for president.
A new report claims that it was a member of Hillary Clinton's (above) own party who leaked to the press that the political heavyweight was using a personal email address during her time as Secretary of State
The story ran in the New York Post and was written by Ed Klein, who spoke last Wednesday about his belief Jarrett was involved on Fox and Friends 'Obama and Valerie Jarrett will go to any lengths to prevent Hillary from becoming president,' said a source close to the White House.
'They believe that Hillary, like her husband, is left of center, not a true-blue liberal.'
Sources claim that the long rumored tension between Obama and the Clintons hit a high when during the midterm elections many members of the party refused to be seen campaigning with President Obama.
Jarrett is reported to have commented this was because the Clintons had begun 'marginalizing the president' and that they were 'trying to wrestle control of the Democratic Party away from Obama.'
Because of this she reportedly went out of her way to exact revenge, working to get Monica Lewinsky high profile press opportunities and frequently complaining about the Clintons.
Then, shortly after the midterm elections, she, President Obama and Michelle Obama had Clinton in for a meeting and reportedly told her in no uncertain words that they planned on remaining neutral during the presidential primary should she run for president.
This as Jarrett has reportedly been speaking to Martin O'Malley, the former governor of Maryland, and Senator Elizabeth Warren of Massachusetts about possibly running in the 2016 election.
'She's promised O'Malley and Warren the full support of the White House if they will challenge Hillary for the presidential nomination,' said a source.
Jarrett has reportedly been speaking to Martin O'Malley (above), the former governor of Maryland, about running in 2016
She has also reportedly reached out to Senator Elizabeth Warren of Massachusetts about entering the primary The White House reacts to Hilary Clinton email controversy
Edward Klein, the author of Blood Feud: The Clintons vs. the Obamas, also spoke to a friend of the Clintons, who told him that Bill said; 'My contacts and friends in newspapers and TV tell me that they've been contacted by the White House and offered all kinds of negative stories about us.'
He then added; 'The Obamas are behind the e-mail story, and they're spreading rumors that I've been with women, that Hillary promoted people at the State Department who'd done favors for our foundation, that John Kerry had to clean up diplomatic messes Hillary left behind.'
It seems like it is not over yet either, as there are reportedly six more probes currently going on that are looking into Clinton's performance. Bill, upon learning of this, reportedly said to a friend; 'The Obamas are out to get us any way they can.'
Klein seems to have known about all this for some time, discussing it when he appeared on Fox and Friends last Wednesday.
'[Bill] has said, according to my sources, that the White House is leaking to their friends in the mainstream media stories about the Clintons. Not only about Hillary, but about him, and about what she did while she was in the State Department,' said Klein.
'This is from sources within the White House, that the Clintons know that Hillary is under not one, but six different investigations prompted by the White House.'
He then added; 'They're going through these, looking for problems on her expense account, on her dealings with foreign leaders. All of this, I'm told, is prompted by Valerie Jarrett and the president, who do not want to see Hillary Clinton become President of the United States.'
Jarrett, 58, is one of President Obama's longest serving advisers and closest confidantes, and said in a recent interview that she would stay in the White House 'until the lights go off.'"
"October 1, 2002.--Ordered to be printed Mr. Kerry, from the Committee on Small Business and Entrepreneurship, submitted the following R E P O R T [To accompany S. 1994] The Committee on Small Business and Entrepreneurship, to which was referred the bill, S. 1994, to establish a priority preference among certain small business concerns for purposes of Federal contracts, and for other purposes, having considered the same, reports favorably thereon with amendments and recommends that the bill (as amended) do pass.
On July 24, 2002, the Small Business and Entrepreneurship Committee considered S. 1994, the "Combined 8(a) and HUBZone Priority Preference Act.'' The Committee adopted by unanimous voice vote an amendment offered by the Ranking Republican, Senator Christopher S. Bond and the Chairman, Senator John F. Kerry. As amended, S. 1994 would provide certain benefits to small business concerns with both 8(a) Business Development (BD) Program and Historically Underutilized Business Zone Program (HUBZone) certifications (8(a) HUBZone small business concern) under restricted competition contracts within each program; establish a price evaluation preference for the purposes of bidding on Federal procurement contracts under full and open competition for 8(a) HUBZone small business concerns; and raise the sole-source threshold for all 8(a) BD and HUBZone small business concerns to $4 million on goods and services contracts and $6 million for manufacturing contracts, an increase of $1 million for each category. Having considered S. 1994, as amended, the Committee reports favorably thereon without further amendment and recommends that the bill do pass."
"Contact 111 Eighth Avenue New York, NY 10011 Description Base One Technologies, Ltd. is a DOMESTIC BUSINESS CORPORATION, located in New York, NY and was formed on Feb 15, 1994. This file was obtained from the Secretary of State and has a file number of 1795583.
This business was created 7,695 days ago in the New York SOS Office and the registered agent is C T Corporation System that does business at 111 Eighth Avenue, New York in New York.
After conducting a search for principals and owners of Base One Technologies, Ltd., we were able to find 2 owners and/or executives. Their information is listed below.
This file was last updated on May 14, 2013.
Liza R Zaneri xxxPrincipal Executive Office
"SOURCE: Base One Technologies September 02, 2008 09:00 ET Base One Technologies, Inc. Continues Operations in Government Space NEW ROCHELLE, NY--(Marketwire - September 2, 2008) - Base One Technologies, Inc. is pleased to announce that it has sold its affiliate, Base One Technologies Ltd., to Apptis Inc. Base One Technologies, Inc. will continue to compete in the government space as an 8(a), HubZone and Woman Owned Small Disadvantage Company. Base One Technologies, Inc. is an IT Engineering and Technical Services company founded in 1994. Base One has a Top Secret Facilities Clearance and specializes in: Enterprise Architecture, Network Infrastructure Support, Data Security, Software & Database Services, Disaster Recovery & Contingency Planning, and Independent Validation & Verification. Base One is a privately-held organization with headquarters in New Rochelle, NY. For more information visit: www.base-one.com. About Base One Technologies
Base One Technologies, Inc. is an IT Engineering and Technical Services company certified as an 8(a), Woman Owned, SDB, HUBZone Business. Founded in 1994, Base One has a Top Secret Facilities Clearance and specializes in: Enterprise Architecture, Network Infrastructure Support, Data Security, Software & Database Services, Disaster Recovery & Contingency Planning, and Independent Validation & Verification. Please visit www.base-one.com for more information. CONTACT INFORMATION Contact Information: Liza R. Zaneri Base One Technologies 914 633-0200 x205 www.base-one.com"
"

Serco

's Office of Partner Relations (OPR) helps facilitate our aggressive small business utilization and growth strategies.

Base One Technologies
"Hawaii named SBA "HUBZone" Jun 26, 2006, 3:46pm HST UPDATED: Jun 27, 2006, 9:23am HST The entire state has been designated by the Small Business Administration as a "HUBZone," enabling business owners to get streamlined access to a special loan program.
By naming Hawaii a "Historically Underutilized Business Zone," or HUBZone, entrepreneurs across the state are eligible to apply for community express loans of up to $50,000 for starting or expanding a business.
Before the designation was made official earlier this month, only a few areas of Hawaii were given HUBZone status.
In addition to a streamlined loan application process, applicants also are eligible for free advice from business and management consultants. Andrew Poepoe, district director of SBA's Hawaii office, said more than 250 of the loans already have been made and that the new designation will make many other business owners eligible.
Go to www.sba.gov/hi for more information."
"Opened in 1994 as the successor to the Transitional Immigrant Visa Processing Center in Rosslyn, Va., the NVC centralizes all immigrant visa preprocessing and appointment scheduling for overseas posts. The NVC collects paperwork and fees before forwarding a case, ready for adjudication, to the responsible post.
The center also handles immigrant and fiancé visa petitions, and while it does not adjudicate visa applications, it provides technical assistance and support to visa-adjudicating consular officials overseas.
Only two Foreign Service officers, the director and deputy director, work at the center, along with just five Civil Service employees. They work with almost 500 contract employees doing preprocessing of visas, making the center one of the largest employers in the Portsmouth area.
The contractor, Serco, Inc., has worked with the NVC since its inception and with the Department for almost 18 years.
The NVC houses more than 2.6 million immigrant visa files, receives almost two million pieces of mail per year and received more than half a million petitions from the U.S. Citizenship and Immigration Service (USCIS) in 2011. Its file rooms' high-density shelves are stacked floor-to-ceiling with files, each a collection of someone's hopes and dreams and each requiring proper handling. ….
The NVC also preprocesses the chief of mission (COM) application required for the filing of a petition for a Special Immigrant Visa (SIV). Such visas, for foreign nationals who have performed services for the U.S. government in Iraq and Afghanistan, require COM concurrence before the applicant can file a petition with USCIS. The NVC collects the requisite documents from such applicants and, when complete, forwards the package to the U.S. embassies in Baghdad or Kabul for COM approval"
"Update on Serco's Strategy Review including the Contract & Balance Sheet Reviews; capital structure and funding; latest trading and outlook Date : 10 November 2014 THIS ANNOUNCEMENT AND THE INFORMATION CONTAINED HEREIN IS RESTRICTED AND IS NOT FOR RELEASE, PUBLICATION OR DISTRIBUTION, DIRECTLY OR INDIRECTLY, IN WHOLE OR IN PART, IN, INTO OR FROM THE UNITED STATES, CANADA, AUSTRALIA, JAPAN, SOUTH AFRICA OR ANY OTHER JURISDICTION IN WHICH THE SAME WOULD BE UNLAWFUL. PLEASE SEE THE IMPORTANT NOTICE AT THE END OF THIS ANNOUNCEMENT.
… Strategy Review: Serco's future to be as an international B2G business. A successful, innovative and market-leading provider of services to Governments. Core sectors: Justice & Immigration, Defence, Transport, Citizen Services and Healthcare. ….
In the Americas Division, our work for the US Affordable [Obama] Care Act (ACA) has begun an expanded first option year. Other awards in the period included: career transition services for US soldiers; health outreach services for the US Naval Reserve; deployable medical systems solutions also for the Navy; and two contracts for fleet maintenance services for commercial clients. In total, the ACA and all other awards in the period are valued at over $550m. Meanwhile, our contract supporting the Department of State's National Visa Center and Kentucky Consular Center (NVC/KCC) came to an end during the period, as did some Acquisition and Program Management support work for US intelligence agency customers. C4I2TSR services for the US Air Force and Naval installation task order work under the Sea Enterprise frameworks are also reducing. …
For further information please contact Serco:
Stuart Ford, Head of Investor Relations T +44 (0) 1256 386 227 Marcus De Ville, Head of Media Relations T +44 (0) 1256 386 226 Jonathan Glass, Brunswick T +44 (0) 207 404 5959 Analyst and institutional investor meeting…….
Download PDF [PDF, 387 KB] (Please note: this link will open the page in a new browser window)"
Yours sincerely,
Field McConnell, United States Naval Academy, 1971; Forensic Economist; 30 year airline and 22 year military pilot; 23,000 hours of safety; Tel: 715 307 8222
David Hawkins Tel: 604 542-0891 Forensic Economist; former leader of oil-well blow-out teams; now sponsors Grand Juries in CSI Crime and Safety Investigation