Plum

City - (

AbelDanger.net

):

United States Marine Field McConnell has linked

Serco

'

s

Black-Hand*

8(a) drug-hub banker, HSBC, to his sister Kristine Marcy's alleged development of Base One Technologies' honey-pots for Hillary Clinton's war gamers and the Gorelick Wall which allowed the Bin Laden Group to hide plans for its precision-guided attacks of 9/11.

9/11 Alexander Haig Had Inside Knowledge Of

The World Trade Center Bombing
Black Hand*
– HSBC's drug-hub navigators with a
Serco
"
License to Track, Film and Kill
" for the City of London's Honourable Artillery Company 1537; The Master Mariners and Air Pilots (formerly GAPAN) 1929, and The Ancient and Honorable Artillery Company of Massachusetts 1638 – whose alumni include the United States' Presidents James Monroe, Chester Alan Arthur, Calvin Coolidge and John F. Kennedy and – perhaps – Barack 'Choom Gang' Obama.
McConnell claims Marcy used HSBC as an 8(a) lender and
Serco
as a mentor for the Base One honeypots which allowed Hillary Clinton to use the Gorelick Wall to isolate FBI and CIA agents
'
hunting for Bin Laden before she deployed
Black Hand
navigators for the real attacks.
"The Gorelick memo of 1995 erected a "wall" between counter-intelligence and law enforcement, which impeded investigation of al Qaeda in the run-up to the 9/11 attacks. Jamie Gorelick, then working as Deputy Attorney General under Janet Reno was author of the memo. On April 14, 2004 during sworn testimony before the National Commission on Terrorist Attacks upon the United States, Attorney General John Ashcroft pointed out that in 1995 a Justice Department memorandum strengthened the "communication wall" between the CIA and the FBI, and even between divisions within the FBI itself. President Clinton's Deputy Attorney General Jamie Gorelick authored the memorandum that greatly stymied information-sharing between intelligence agents and criminal investigators."

"Base One …Conducts IT Security and Risk Assessment in Federal government as well as security testing, implementing security for multiple platforms and operating systems around the world.

Ability to conduct business process analysis to provide technical security countermeasures, risk management and data communications security planning for large organizations.

Provides computer security integration for web server and traditional client-server based applications. We secure environments up to as many layers as required by our clients' policies, industry practices, and regulating bodies - including the desktop and user experience as required.

Develops, implements and supports Information Security Counter measures such as

honey-pots and evidence logging

and incident documentation processes and solutions."

"How to Set Up a Clinton-Style Home Email Server The crazy thing is that the private configuration actually worked. MIKE MURPHY MAR 16 2015, 8:49 AM ET …. Configure the devices using the server, such as Clinton's BlackBerry

[RIM Canada!]

.
A private server would need to be set up by someone who knows what they are doing, Firstbrook said—most likely, some sort of IT professional employed specifically to set up the system

[allegedly seconded from Base One Technologies]

. This professional presumably would then have to continue working to maintain security systems and deal with any breaches.
This server system could have cost thousands of dollars to set up, Robert Siciliano, an Internet security expert, said. If the Clintons used high-end equipment, purchased licenses for operating systems and email programs, and bought powerful antivirus and anti-spam software, the costs would have been considerable [allegedly used 8(a) loan finance from Marcy's preferred lender and

Serco

's drug hub banker HSBC]. "The more security, more money it would've cost," Siciliano said."
McConnell believes that
Serco
's banker HSBC funded his sister
'
s development of 8(a) Base One honey-pots for the 2001 war gamers and that Hillary Clinton used the Gorelick Wall to conceal the Bin Laden Group
'
s plans for precision-guided attacks by
Black Hand
navigators on 9/11.
Prequel 1:
#2300: Marine Links Clinton's Base-One 8(a) Honeypot To HSBC

Serco

's

Black

-Hand Blue-Mountain Mortar Strike
Prequel 2:
Base One Technologies - Information Security Services
Prequel 3:
Base One Technologies
[Note the diversity scam]
9/11 Alexander Haig Had Inside Knowledge Of
The World Trade Center Bombing
Serco

... Would you like to know more?
SWISSLEAKS - "HSBC developed dangerous clients: arms merchants, drug dealers, terrorism financers"
Clinton: My Email Server Will Remain "Private"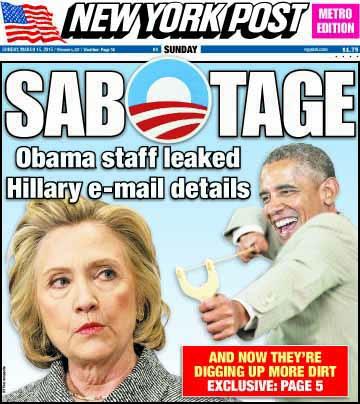 Copy of

SERCO

GROUP PLC: List of Subsidiaries AND Shareholders! (Mobile Playback Version) [Note that HSBC is

Serco

's banker and one of

Serco

's major shareholders with Her Majesty's Government and its funds]

"The Gorelick Wall The Gorelick memo of 1995 erected a "wall" between counter-intelligence and law enforcement, which impeded investigation of al Qaeda in the run-up to the 9/11 attacks. Jamie Gorelick, then working as Deputy Attorney General under Janet Reno was author of the memo.
On April 14, 2004 during sworn testimony before the National Commission on Terrorist Attacks upon the United States, Attorney General John Ashcroft pointed out that in 1995 a Justice Department memorandum strengthened the "communication wall" between the CIA and the FBI, and even between divisions within the FBI itself. President Clinton's Deputy Attorney General Jamie Gorelick authored the memorandum that greatly stymied information-sharing between intelligence agents and criminal investigators.
Coupled with the CIA's failure to place the names of Alhazmi and Almihdhar or the terrorist Watch List on two opportunities in early 2000, the Gorelick Wall interfered with information-sharing surrounding the two future Ringleading 9/11 hijackers. Important question: Did the wall discourage the CIA from placing Alhazmi and Almihdhar on the Watch List for perusal by the FBI?
In the April 15, 2004 issue of The Wall Street Journal, Attorney General John Ashcroft is quoted as stating during sworn testimony before the 9/11 Commission: "In the days before September 11, the wall specifically impeded the investigation into Zacarias Moussaoui, Khalid Almihdhar and Nawaf Alhazmi."
In 2004, 9/11 commission chairman Thomas Kean told The New York Times he was troubled that word of Moussaoui's arrest never made it to the top of the FBI hierarchy. "If it had maybe there would have been some action taken and things could have been different," he said.
However it is now clear that senior FBI officials, Maltbie and Frasca, did know about Moussaoui's arrest. They knew the case so well that they denied Samit's request to seek a warrant from the Foreign Intelligence Surveillance Court to search Moussaoui's computer and belongings. Because Samit never made the explicit link to Afghan terror camps, the FBI could not claim a "foreign power" was directing Moussaoui, the test for an intelligence warrant from the court. But had the bureau taken Samit's fears of mayhem seriously, it could have sought a plain vanilla criminal warrant on Moussaoui based on probable cause. Samit was told that pressing too hard to obtain a warrant would hurt his career.
This decision not to seek a warrant gave rise to the myth that the "wall" between overseas intelligence and criminal investigations made the PATRIOT Act necessary. This myth is cherished among right-wing radio talkers and has now morphed into a clumsy justification for the White House's warrantless wiretaps. It is pure fantasy. Samit cited "obstructionism, criminal negligence and careerism" by top FBI officials—not domestic spying restrictions—as the factors that stopped his investigation.
March 2001: - The Justice Department's Office of Intelligence Policy and Review (OIPR) discovers that an application for a warrant under the Foreign Intelligence Surveillance Act (FISA) is misleading.
The application is for surveillance of the Palestinian militant group Hamas and the supporting affidavit was signed by FBI agent Michael Resnick.
The Justice Department's Office of Professional Responsibility (OPR) is already investigating dozens of similar errors in FISA warrants for surveillance of al-Qaeda targets in the US. The application is misleading because its does not accurately describe the "wall" procedures being followed by several FBI field offices. Wall procedures regulate the passage of information from FBI intelligence agents to FBI criminal agents and local US attorneys' offices.
The misleading description is also found in another 14 warrant applications for surveillance of Hamas. The impact of the misleading statements in the Hamas investigations has not been disclosed, but in the al-Qaeda cases the wall was breached because criminal agents had unrestricted access to intelligence information.
Royce Lamberth, Presiding Judge on the FISA Court, writes to Attorney General John Ashcroft saying it will no longer accept any applications where the supporting affidavit is signed by Resnick and asking for an immediate inquiry." "Information Security Services Information Security Planning is the process whereby an organization seeks to protect its operations and assets from data theft or computer hackers that seek to obtain unauthorized information or sabotage business operations. Without a properly planned and managed Information Security Plan, an organization runs the risk of law suits, loss of data, compromised operations and loss of reputation. Our experts have secured some of the world largest and most complex commercial and carrier networks, as well as conducted extensive analysis and implementation work on some of the Federal Government's most sensitive and critical environments, such as the FAA.
Base One Technologies takes your information security needs seriously! We conduct business analysis, install solutions and protect your network from unauthorized entry and data loss. We are there in the beginning to provide guidance and support to your data security program, through to implementation and eventually during the support life cycle providing process and procedures for incident reporting, analysis and counter measures.
Key Clients Benefiting From Our Information Security Expertise:
Base One Technologies Expertly researches, designs, and develops information security policies that protect your data and manage your firm's information technology risk at levels acceptable to your business.
Performs architectural assessments and conducts both internal and external penetration testing. The results of these efforts culminate in an extensive risk analysis and vulnerabilities report.
Develops and implements multi-layer Information Security Solutions, practices and procedures. We deploy Intrusion Detection Systems (IDS) and IP Security with VPN solutions using Cisco routers, Frame Relay, firewalls, address and port translation, obscurity standards and authentication technologies (AAA, 3DES, TACACS, etcŠ), to enhance and meet the level of Data Security required for global organizations.
Conducts IT Security and Risk Assessment in Federal government as well as security testing, implementing security for multiple platforms and operating systems around the world.
Ability to conduct business process analysis to provide technical security countermeasures, risk management and data communications security planning for large organizations.
Provides computer security integration for web server and traditional client-server based applications. We secure environments up to as many layers as required by our clients' policies, industry practices, and regulating bodies - including the desktop and user experience as required.
Develops, implements and supports Information Security Counter measures such as

honey-pots and evidence logging

and incident documentation processes and solutions."
"Contact 111 Eighth Avenue New York, NY 10011 Description Base One Technologies, Ltd. is a DOMESTIC BUSINESS CORPORATION, located in New York, NY and was formed on Feb 15, 1994. This file was obtained from the

Secretary of State

and has a file number of 1795583. This business was created 7,695 days ago in the New York SOS Office and the registered agent is C T Corporation System that does business at 111 Eighth Avenue , New York in New York. After conducting a search for principals and owners of Base One Technologies, Ltd., we were able to find 2 owners and/or executives. Their information is listed below.
This file was last updated on May 14, 2013.
Principals Liza R Zaneri Chief Executive Officer 15 Irving Place New Rochelle, NY 10801 Liza R Zaneri Principal Executive Office 15 Irving Place New Rochelle, NY 10801 Registered Agent xxxC T Corporation System 111 EIGHTH AVENUE NEW YORK, NY 10011 http://www.base-one.com/ https://www.linkedin.com/in/rcooleyjr" "SOURCE: Base One Technologies September 02, 2008 09:00 ET Base One Technologies, Inc. Continues Operations in Government Space NEW ROCHELLE, NY--(Marketwire - September 2, 2008) - Base One Technologies, Inc. is pleased to announce that it has sold its affiliate, Base One Technologies Ltd., to Apptis Inc. Base One Technologies, Inc. will continue to compete in the government space as an 8(a), HubZone and Woman Owned Small Disadvantage Company. Base One Technologies, Inc. is an IT Engineering and Technical Services company founded in 1994. Base One has a Top Secret Facilities Clearance and specializes in: Enterprise Architecture, Network Infrastructure Support, Data Security, Software & Database Services, Disaster Recovery & Contingency Planning, and Independent Validation & Verification. Base One is a privately-held organization with headquarters in New Rochelle, NY. For more information visit: www.base-one.com.
About Base One Technologies Base One Technologies, Inc. is an IT Engineering and Technical Services company certified as an 8(a), Woman Owned, SDB, HUBZone Business. Founded in 1994, Base One has a Top Secret Facilities Clearance and specializes in: Enterprise Architecture, Network Infrastructure Support, Data Security, Software & Database Services, Disaster Recovery & Contingency Planning, and Independent Validation & Verification. Please visit www.base-one.com for more information. CONTACT INFORMATION Contact Information:
Liza R. Zaneri Base One Technologies 914 633-0200 x205 www.base-one.com"
"

Serco

's Office of Partner Relations (OPR) helps facilitate our

aggressive

small business utilization and growth strategies. Through the OPR,

Serco

mentors four local small businesses under formal Mentor Protégé Agreements: Three sponsored by DHS (Base One Technologies, TSymmetry, Inc., and HeiTech Services, Inc.,) and the fourth sponsored by GSA (DKW Communications, Inc.).

Serco

and HeiTech Services were awarded the 2007 DHS Mentor Protégé Team Award for exceeding our mentoring goals." http://www.dtic.mil/whs/directives/corres/pdf/100515p.pdf
"Opened in 1994 as the successor to the Transitional Immigrant Visa Processing Center in Rosslyn, Va., the NVC centralizes all immigrant visa preprocessing and appointment scheduling for overseas posts. The NVC collects paperwork and fees before forwarding a case, ready for adjudication, to the responsible post.
The center also handles immigrant and fiancé visa petitions, and while it does not adjudicate visa applications, it provides technical assistance and support to visa-adjudicating consular officials overseas.
Only two Foreign Service officers, the director and deputy director, work at the center, along with just five Civil Service employees. They work with almost 500 contract employees doing preprocessing of visas, making the center one of the largest employers in the Portsmouth area.
The contractor,

Serco

, Inc., has worked with the NVC since its inception and with the Department for almost 18 years.
The NVC houses more than 2.6 million immigrant visa files, receives almost two million pieces of mail per year and received more than half a million petitions from the U.S. Citizenship and Immigration Service (USCIS) in 2011. Its file rooms' high-density shelves are stacked floor-to-ceiling with files, each a collection of someone's hopes and dreams and each requiring proper handling. ….
The NVC also preprocesses the chief of mission (COM) application required for the filing of a petition for a Special Immigrant Visa (SIV). Such visas, for foreign nationals who have performed services for the U.S. government in Iraq and Afghanistan, require COM concurrence before the applicant can file a petition with USCIS. The NVC collects the requisite documents from such applicants and, when complete, forwards the package to the U.S. embassies in Baghdad or Kabul for COM approval"
"Update on

Serco

's Strategy Review including the Contract & Balance Sheet Reviews; capital structure and funding; latest trading and outlook Date : 10 November 2014 THIS ANNOUNCEMENT AND THE INFORMATION CONTAINED HEREIN IS RESTRICTED AND IS NOT FOR RELEASE, PUBLICATION OR DISTRIBUTION, DIRECTLY OR INDIRECTLY, IN WHOLE OR IN PART, IN, INTO OR FROM THE UNITED STATES, CANADA, AUSTRALIA, JAPAN, SOUTH AFRICA OR ANY OTHER JURISDICTION IN WHICH THE SAME WOULD BE UNLAWFUL. PLEASE SEE THE IMPORTANT NOTICE AT THE END OF THIS ANNOUNCEMENT.
… Strategy Review:

Serco

's future to be as an international B2G business. A successful, innovative and market-leading provider of services to Governments. Core sectors: Justice & Immigration, Defence, Transport, Citizen Services and Healthcare. ….
In the Americas Division, our work for the US Affordable [Obama] Care Act (ACA) has begun an expanded first option year. Other awards in the period included: career transition services for US soldiers; health outreach services for the US Naval Reserve; deployable medical systems solutions also for the Navy; and two contracts for fleet maintenance services for commercial clients. In total, the ACA and all other awards in the period are valued at over $550m. Meanwhile, our contract supporting the Department of State's National Visa Center and Kentucky Consular Center (NVC/KCC) came to an end during the period, as did some Acquisition and Program Management support work for US intelligence agency customers. C4I2TSR services for the US Air Force and Naval installation task order work under the Sea Enterprise frameworks are also reducing. …
For further information please contact

Serco

:
Stuart Ford, Head of Investor Relations T +44 (0) 1256 386 227 Marcus De Ville, Head of Media Relations T +44 (0) 1256 386 226 Jonathan Glass, Brunswick T +44 (0) 207 404 5959 Analyst and institutional investor meeting…….
Download PDF [PDF, 387 KB] (Please note: this link will open the page in a new browser window)"
"How to Set Up a Clinton-Style Home Email Server The crazy thing is that the private configuration actually worked. MIKE MURPHY MAR 16 2015, 8:49 AM ET Responding to mounting questions, Hillary Clinton—the former U.S. secretary of state and a presumptive presidential candidate—said this week that she "opted for convenience" by using a personal email account instead of her official one.
But let's be real: There's absolutely nothing convenient about setting up a private email server, as Clinton says she did in her Chappaqua, New York, home. And security experts say her system may have had vulnerabilities that could have exposed correspondence to hackers and government snooping. Setting up a server is no simple task. "It's a pretty big job to maintain a server like that and make sure it's properly configured," says Peter Firstbrook, an Internet security researcher at Gartner. Firstbrook says such an endeavor is "highly unusual." He has not heard of any companies whose executives had set up personal servers for work emails, let alone government officials.
To set a personal email server, someone would need to:
Buy a server, which is about the size of a desktop computer. Buy an operating system to run the server, most likely a version of Microsoft Windows or Linux. Buy an exchange program to manage the flow of emails (Microsoft Exchange Server is the most common). Buy a digital certificate to certify that the server has been encrypted. Buy a domain name (in this case, clintonemail.com). Install the software. Install virus and spam filters. Set up firewalls, including a message-transfer agent, an email-specific firewall. Get a business-class Internet connection—a regular consumer connection likely isn't reliable enough. Configure the devices using the server, such as Clinton's BlackBerry.
A private server would need to be set up by someone who knows what they are doing, Firstbrook said—most likely, some sort of IT professional employed specifically to set up the system. This professional presumably would then have to continue working to maintain security systems and deal with any breaches.
This server system could have cost thousands of dollars to set up, Robert Siciliano, an Internet security expert, said. If the Clintons used high-end equipment, purchased licenses for operating systems and email programs, and bought powerful antivirus and anti-spam software, the costs would have been considerable. "The more security, more money it would've cost," Siciliano said. Why would someone set up a home server?
Although it's unusual and a lot harder than using a service such as Gmail, the Clintons would not be the first people to set up a private home server.
Ars Technica published a step-by-step guide to setting up an email server last year. Siciliano said, however, that this activity is "not for the faint of heart."
A home server allows someone complete control over their digital correspondence. Emails do not live on a server in a datacenter that companies may be sifting through for ad targeting—they live on a hard drive in your living room. In the Clintons' case, they may have wanted to be in control of the encryption of their correspondence, ensuring that no third parties—whether commercial, hacker, or government—were able to snoop on them. Hillary Clinton said at her press conference on March 10 that the server had originally been set up for Bill Clinton after he left office. Experts agree that the Clintons' set-up was most likely quite sophisticated.
This doesn't mean that a home server would block against all sorts of malicious attacks. The Clintons would still have had to make sure they didn't leave themselves vulnerable to being duped into giving up their passwords, just like anyone else. Ideally, they would have used complex passwords that couldn't be easily guessed, and "two-factor" security, which requires proving they had access to a second device or service—typically, a mobile phone or special passcode fob—to log in. One of the many unanswered questions is whether any administrators or other individuals had access to the Clintons' emails, especially communications with foreign leaders or the president. For a personal server to be airtight, it would need to be constantly monitored and updated.
"To say it wasn't compromised is to say, 'I don't know it was compromised,'" Stewart Baker, a former Department of Homeland Security assistant secretary, told Politico.
Firstbrook said that there is sophisticated auditing software out there that would allow the Clintons to see exactly who had read their emails and when, but it's unclear whether they used it. Quartz contacted the office of Hillary Clinton for comment, as well as the Clinton Foundation, but has not received a response.
There is a high likelihood that the system was designed to be as secure as what the government itself uses to manage email, said Siciliano. Experts agree that the Clintons' set-up was most likely quite sophisticated, according to Scientific American.
It's unclear, however, if the server was monitored as hawkishly as government servers are because of the high probability that they will be targeted by hackers. "Government cybersecurity experts know that government servers will be compromised no matter what, so they are fully prepared to get hackers off the system as soon as possible," Alex McGeorge, a security researcher at Immunity Inc, told Business Insider.
That said, even the government's servers are not without their security flaws: The State Department itself had one of its email systems hacked last November. Clinton's rationale that a home server was more convenient seems a weak one. By hosting her own email, Clinton was essentially trying to remove security issues associated with the broader, public cloud, Siciliano says. When using a cloud-based email service, like Gmail or Yahoo Mail, personal information resides on a company's server that the individual has no control over, and could potentially be be breached by hackers. A home server, Siciliano said, is "kind of like putting your money in your mattress." Before Clinton spoke publicly about her decision to run her own server, Al Jazeera America reported that the State Department advised her to use a government server, as her server was "at greater risk of being hacked," but she ignored that advice.
Forbes reported that the server was likely unencrypted for the first three months Clinton was in office, which would have made it extremely vulnerable to hacking. Kevin Bocek, a researcher at the Internet security firm Venafi—who discovered the gap in security—said in a blog post that the server that ran the Clintons' clintonemail.com had no digital certificate when it was first online in early 2009. (Digital certificates help web browsers and smartphones tell if servers are really what they claim to be, Bocek explained.)
Although clintonemail.com now has a certificate, Bocek said the greater concern is that someone could have acquired the Clintons' passwords while the server had no certificate. Hillary Clinton was traveling in countries where Internet networks are set up to allow the state to perform eavesdropping—such as China—while the server was unsecured, Bocek said.
There is no evidence to suggest that the Clintons have been hacked. But any foreign or U.S. government agency—or private voyeur—could have theoretically accessed that server during that three-month window and continued to observe their communications.
Clinton's rationale that a home server was more convenient seems a weak one. And it's hard to imagine that anyone who has absorbed the details revealed by the former NSA contractor Edward Snowden could really believe their email communications to be completely private.
But it's also plausible that the Clintons' could have actually been a safe and secure system. While it created some security vulnerabilities, the secretary of state also would have had complete, personal control over her emails, and this may have influenced her decision not to use a government address. However, it has now created a controversy that isn't going away—which seems hardly worth the tradeoff."

Yours sincerely,

Field McConnell, United States Naval Academy, 1971; Forensic Economist; 30 year airline and 22 year military pilot; 23,000 hours of safety; Tel: 715 307 8222

David Hawkins Tel: 604 542-0891 Forensic Economist; former leader of oil-well blow-out teams; now sponsors Grand Juries in CSI Crime and Safety Investigation