Plum

City - (

AbelDanger.net

):

United States Marine Field McConnell has linked

Serco

's National Visa Center and its Base One Technologies' war room to hit teams embedded in the Clintons'

U.S. Small Business (Administration) Travel Club (S.B.T.C)

and the

Black Hand*

navigators who allegedly guided them to the JonBenét Ramsey home on Christmas Day 1996.

JonBenet 911 call FULL (high quality with subtitles)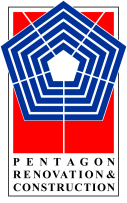 McConnell claims that his sister Kristine Marcy, a co-sponsor at the Department of Justice of a Clinton conspiracy for the
reinvention of government
, used funds from drug-hub banker HSBC to set up
Serco
as the operator of the National Visa Center, the commander of the Base One Technologies' war room and the mentor of the Clintons' Small Business (Administration) Travel Club (S.B.T.C).
McConnell claims his sister procured a
Black Hand
JonBenét snuff film to silence her father John Bennett Ramsey, who had allegedly been caught in a Base One honeypot as he tracked the Small Business Travel Club's infiltration of a Clinton Pentagon Renovation Project and its planning for sequels to the 1995 bombing of the Murrah Building (cf. USS
Cole
, East African Embassies, WTC).
"What Does SBTC Stand For? The numerous possibilities are listed alphabetically as there is no way of telling which is most probable. …. Swallowed by the Competition. Show Me notes that in Death of Innocence John Ramsey states: "I also recognized that larger, better-financed companies were growing around us. Even though we were doing fine, I was afraid that unless we expanded, our company would soon be swallowed by the competition." (Ramsey and Ramsey 2001:135). [In 1996 John Ramsey was CEO of Access Graphics, a major contractor for the Pentagon Renovation Project war rooms and wholly-owned subsidiary of Lockheed Martin, an 8(a) small business mentor which, in 1999, partnered

Serco

, BNFL and the UK Ministry of Defence in the operation of the Atomic Weapons Establishment (AWE) and in 2000, won a 10- year contract with the U.S. Army to serve as the Pentagon's Information Technology provider in a massive Pentagon renovation effort through to Commissioning Day ---

Black

Hand 9/11!]
"The 8(a) Business Development Program assists in the development of small businesses owned and operated by individuals who are socially and economically disadvantaged, such as women and minorities. The following ethnic groups are classified as eligible: Black Americans; Hispanic Americans; Native Americans (American Indians, Eskimos, Aleuts, or Native Hawaiians); Asian Pacific Americans (persons with origins from Burma, Thailand, Malaysia, Indonesia, Singapore, Brunei, Japan, China (including Hong Kong), Taiwan, Laos, Cambodia (Kampuchea), Vietnam, Korea, The Philippines, U.S. Trust Territory of the Pacific Islands (Republic of Palau), Republic of the Marshall Islands, Federated States of Micronesia, the Commonwealth of the Northern Mariana Islands, Guam, Samoa, Macao, Fiji, Tonga, Kiribati, Tuvalu, or Nauru); Subcontinent Asian Americans (persons with origins from India, Pakistan, Bangladesh, Sri Lanka, Bhutan, the Maldives Islands or Nepal). In 2011, the SBA, along with the FBI and the IRS, uncovered a massive scheme to defraud this program. Civilian employees of the U.S. Army Corps of Engineers, working in concert with an employee of Alaska Native Corporation Eyak Technology LLC allegedly submitted fraudulent bills to the program, totaling over 20 million dollars, and kept the money for their own use.[24] It also alleged that the group planned to steer a further 780 million dollars towards their favored contractor.[25]"
Black Hand*
– HSBC's drug and arms-cache navigators with a
Serco
"
License to Track, Film and Kill
" for the City of London's Honourable Artillery Company 1537; Master Mariners and Air Pilots (formerly GAPAN) 1929, and Ancient and Honorable Artillery Company of Massachusetts 1638 – whose alumni include U.S. Presidents James Monroe, Chester Alan Arthur, Calvin Coolidge and John F. Kennedy and – perhaps – Barack 'Choom Gang' Obama.
McConnell believes
Serco
's
Black Hand
navigators used the National Visa Center, the Base One war room and hit teams embedded in the Clintons'
Small Business Travel Club (S.B.T.C)
to kill JonBenét Ramsey, silence her father and protect a conspiracy to infiltrate the Pentagon and stand down military protection against
Black Hand
attacks on America's citizens and allies around the world.
Prequel 1:
#2306: Marine Links Con-Air Sister

Serco

Visas To Clinton's Base One War-Room Clock,

Black

-Hand Embassy Bombs
Prequel 2:
Base One Technologies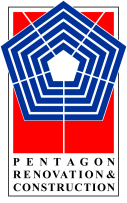 The Killing of JonBenet (2001)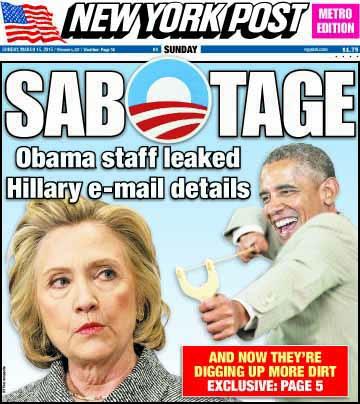 [

Serco

operated] Defense Ammunition Center
Serco

... Would you like to know more?
SWISSLEAKS - "HSBC developed dangerous clients:
arms merchants, drug dealers, terrorism financers"
Clinton: My Email Server Will Remain "Private"
Copy of

SERCO

GROUP PLC: List of Subsidiaries AND Shareholders! (Mobile Playback Version) [Note that HSBC is

Serco

's banker and one of

Serco

's major shareholders with Her Majesty's Government and its funds]


"R A N S O M – N O T E Mr. Ramsey. Listen carefully! We are a group of individuals that represent a small foreign faction. We xx respect your business but not the country that it serves. At this time we have your daughter in our posession. She is safe and unharmed and if you want her to see 1997, you must follow our instructions to the letter.
You will withdraw $118,000.00 from your account. $100,000 will be in $100 bills and the remaining $18,000 in $20 bills. Make sure that you bring an adequate size attache to the bank. When you get home you will put the money in a brown paper bag. I will call you between 8 and 10 am tomorrow to instruct you on delivery. The delivery will be exhausting so I advise you to be rested. If we monitor you getting the money early, we might call you early to arrange an earlier delivery of the money and hence a earlier delivery pickup of your daughter.
Any deviation of my instructions will result in the immediate execution of your daughter. You will also be denied her remains for proper burial. The two gentlemen watching over your daughter do not particularly like you so I advise you not to provoke them. Speaking to anyone about your situation, such as Police, F.B.I., etc., will result in your daughter being beheaded. If we catch you talking to a stray dog, she dies. If you alert bank authorities, she dies. If the money is in any way marked or tampered with, she dies. You will be scanned for electronic devices and if any are found, she dies. You can try to deceive us but be warned that we are familiar with Law enforcement countermeasures and tactics. You stand a 99% chance of killing your daughter if you try to out smart us. Follow our instructions and you stand a 100% chance of getting her back. You and your family are under constant scrutiny as well as the authorities. Don't try to grow a brain John. You are not the only fat cat around so don't think that killing will be difficult. Don't underestimate us John. Use that good southern common sense of yours.
It is up to you now John! Victory! S.B.T.C."
"John Bennett Ramsey (born December 7, 1943) is an American business man, author, and father of homicide victim JonBenét Ramsey. He was the first to discover JonBenét's body in the wine cellar of the Ramseys' 15-room home in Boulder, Colorado, on December 26, 1996, just hours after her murder. Ramsey was born in Lincoln, Nebraska, to Mary Jane (née Bennett) and James Dudley "Jay" Ramsey.[1] His net worth was reported at $6.4 million as of May 1, 1996. He graduated from Michigan State University. In 1966 Ramsey joined the navy, serving as aCivil Engineer Corps officer in the Philippines, for three years, and in an Atlanta reserve unit for an additional eight years.[2] . He holds a pilot's license and owns two planes.[3] In 1989, he formed the Advanced Product Group, one of three companies that merged to become Access Graphics. He became president and chief executive officer of Access Graphics, a computer services company and a subsidiary of Lockheed Martin.[4] In 1996, Access Graphics grossed over $1 billion, and he was named "Entrepreneur of the Year" by the Boulder Chamber of Commerce. Immediately following the murder he was "temporarily replaced so the company did not have to bother him about business matters as he grieved", according to Lockheed spokesman Evan McCollum.[5] Ramsey soon left his job to move his family to Michigan, where he joined another computer company. Access Graphics was later sold to General Electric in 1997. He has a son named Burke Ramsey. John Ramsey's wife Patsy died June 24, 2006 of ovarian cancer. Ramsey's eldest daughter from his first marriage, Elizabeth Pasch Ramsey, died in a 1992 car accident at the age of 22.
Ramsey reportedly began dating Beth Holloway, the mother of Natalee Holloway, an Alabama student who disappeared during a 2005 high school graduation trip to Aruba. Ramsey met Holloway while attending a fundraiser after his wife's death.[6] However, Ramsey downplayed their relationship, stating that they "developed a friendship of respect and admiration" out of common interests related to their children.[7]
On July 21, 2011, John Ramsey married fashion designer Jan Rousseaux after meeting her at a wedding in Denver in 2009. Ramsey proposed to Rousseaux on February 14, 2011. They got married at a private ceremony in Charlevoix, Michigan. Case files[edit]
JonBenét's was the only murder in Boulder, Colorado, in 1996. The Boulder police had little experience in that type of investigation. Regardless, the majority of them immediately thought that the Ramseys were guilty due to the lack of evidence found indicating that an intruder had broken inside the house, and that the Ramseys had been avoiding the police since the death of their daughter.[citation needed]
Boulder police dismissed the possibility that an intruder had somehow slipped inside the house and committed the murder because they could not find any evidence of anyone breaking in. Instead, District Attorney Alex Hunter leaked information to the media.[citation needed]Meanwhile, the Ramseys had themselves retained a public relations firm and repeatedly appeared on national television to plead their case.
Statements were given to the media by John Ramsey's ex-wife, brother, and sister-in-law. They categorically deny that John Ramsey is, or has ever been, a child abuser. To further defend the claims, John Ramsey's son, John Andrew, and elder daughter, Melinda, told interviewers that their father had always been a loving and gentle person who "cherished" his children and had never abused them in any way. Both children were interviewed as possible suspects in the murder but were later cleared.
In 2004, investigators began to emphasize an intruder theory. Throughout the investigation, the Ramseys maintained their innocence.
Even after the false confession, extradition, and later release of John Mark Karr, JonBenét's murder remains unsolved. Charges have not been filed against anyone.
In July 2008, John Ramsey and his late wife Patsy were officially cleared of the death by the Boulder District Attorney's office, based on new DNA evidence collected from JonBenet's clothing; this particular DNA analysis did not exist at the time of the killing.[8] This was done against normal practice and police still believe them to not be cleared of all charges. [9]" "Lockheed Martin Awarded $292 Million Contract to Provide Support for Pentagon Networks Company to support network infrastructure for the Information Technology Agency ARLINGTON, Va., Nov. 2 /PRNewswire/ -- The Pentagon's network infrastructure will continue to receive top tier operations and maintenance support now with an award of a $292.7 million contract to Lockheed Martin (NYSE: LMT) by the U.S. Army Information Technology Agency (ITA).
Lockheed Martin will continue to provide network operations maintenance, management, and security support for all data networks within the Pentagon and the National Capital Region. The program provides constant, round-the-clock support through the Network Infrastructure Service Center.
"We're thrilled to continue to support the critical mission of the Pentagon by ensuring top quality, secure networks," said Ron Stefano, Vice President for Information Systems & Global Service-Defense. "It is truly a testament to the solid partnership our team has with our military customer. Their mission is our mission, and we are proud to support them."
In 2000, Lockheed Martin won a 10- year contract with the U.S. Army to serve as the Pentagon's Information Technology provider under the Information Technology Agency (ITA) contract. During this period a massive Pentagon renovation effort was under way, and Lockheed Martin was responsible for providing the IT infrastructure and network management from the customers wall plate all the way out to the networks.
On March 1, 2009, the Army awarded a sole source six month contract to Lockheed Martin to bridge the gap between the previous and current contracts, consolidating two separate existing contracts at the Pentagon - the Network Infrastructure Services Operation (NISO) and the Pentagon Primary Technical Control Facility contracts.
The program recently achieved International Organization for Standardization (ISO) 20000 certification for the ITA Enterprise Transport Management program, providing the customer with the satisfaction and advantage of a third party verification that Lockheed Martin uses the best IT practices in the world to support their mission.
Headquartered in Bethesda, Md., Lockheed Martin is a global security company that employs about 140,000 people worldwide and is principally engaged in the research, design, development, manufacture, integration and sustainment of advanced technology systems, products and services. The corporation reported 2008 sales of $42.7 billion.
For additional information, visit our website: http://www.lockheedmartin.com SOURCE Lockheed Martin" "Information Security Services
Information Security Planning is the process whereby an organization seeks to protect its operations and assets from data theft or computer hackers that seek to obtain unauthorized information or sabotage business operations. Without a properly planned and managed Information Security Plan, an organization runs the risk of law suits, loss of data, compromised operations and loss of reputation. Our experts have secured some of the world largest and most complex commercial and carrier networks, as well as conducted extensive analysis and implementation work on some of the Federal Government's most sensitive and critical environments, such as the FAA.
Base One Technologies takes your information security needs seriously! We conduct business analysis, install solutions and protect your network from unauthorized entry and data loss. We are there in the beginning to provide guidance and support to your data security program, through to implementation and eventually during the support life cycle providing process and procedures for incident reporting, analysis and counter measures.
Base One Technologies
Expertly researches, designs, and develops information security policies that protect your data and manage your firm's information technology risk at levels acceptable to your business.
Performs architectural assessments and conducts both internal and external penetration testing. The results of these efforts culminate in an extensive risk analysis and vulnerabilities report.
Develops and implements multi-layer Information Security Solutions, practices and procedures. We deploy Intrusion Detection Systems (IDS) and IP Security with VPN solutions using Cisco routers, Frame Relay, firewalls, address and port translation, obscurity standards and authentication technologies (AAA, 3DES, TACACS, etcŠ), to enhance and meet the level of Data Security required for global organizations.
Conducts IT Security and Risk Assessment in Federal government as well as security testing, implementing security for multiple platforms and operating systems around the world.
Ability to conduct business process analysis to provide technical security countermeasures, risk management and data communications security planning for large organizations.
Provides computer security integration for web server and traditional client-server based applications. We secure environments up to as many layers as required by our clients' policies, industry practices, and regulating bodies - including the desktop and user experience as required.
Develops, implements and supports Information Security Counter measures such as

honey-pots and evidence logging

and incident documentation processes and solutions."
"Contact 111 Eighth Avenue New York, NY 10011 Description Base One Technologies, Ltd. is a DOMESTIC BUSINESS CORPORATION, located in New York, NY and was formed on Feb 15, 1994. This file was obtained from the

Secretary of State

and has a file number of 1795583.
This business was created 7,695 days ago in the New York SOS Office and the registered agent is C T Corporation System that does business at 111 Eighth Avenue , New York in New York.
After conducting a search for principals and owners of Base One Technologies, Ltd., we were able to find 2 owners and/or executives. Their information is listed below.
This file was last updated on May 14, 2013. Principals Liza R Zaneri Chief Executive Officer 15 Irving Place New Rochelle, NY 10801 Liza R Zaneri Principal Executive Office 15 Irving Place New Rochelle, NY 10801 Registered Agent C T Corporation System 111 EIGHTH AVENUE NEW YORK, NY 10011 http://www.base-one.com/ https://www.linkedin.com/in/rcooleyjr"
"SOURCE: Base One Technologies September 02, 2008 09:00 ET
Base One Technologies, Inc. Continues Operations in Government Space
NEW ROCHELLE, NY--(Marketwire - September 2, 2008) - Base One Technologies, Inc. is pleased to announce that it has sold its affiliate, Base One Technologies Ltd., to Apptis Inc. Base One Technologies, Inc. will continue to compete in the government space as an 8(a), HubZone and Woman Owned Small Disadvantage Company. Base One Technologies, Inc. is an IT Engineering and Technical Services company founded in 1994. Base One has a Top Secret Facilities Clearance and specializes in: Enterprise Architecture, Network Infrastructure Support, Data Security, Software & Database Services, Disaster Recovery & Contingency Planning, and Independent Validation & Verification. Base One is a privately-held organization with headquarters in New Rochelle, NY. For more information visit: www.base-one.com.
About Base One Technologies
Base One Technologies, Inc. is an IT Engineering and Technical Services company certified as an 8(a), Woman Owned, SDB, HUBZone Business. Founded in 1994, Base One has a Top Secret Facilities Clearance and specializes in: Enterprise Architecture, Network Infrastructure Support, Data Security, Software & Database Services, Disaster Recovery & Contingency Planning, and Independent Validation & Verification. Please visit www.base-one.com for more information.
CONTACT INFORMATION Contact Information: Liza R. Zaneri Base One Technologies 914 633-0200 x205 www.base-one.com"
"

Serco

's Office of Partner Relations (OPR) helps facilitate our

aggressive

small business utilization and growth strategies. Through the OPR,

Serco

mentors four local small businesses under formal Mentor Protégé Agreements: Three sponsored by DHS (Base One Technologies, TSymmetry, Inc., and HeiTech Services, Inc.,) and the fourth sponsored by GSA (DKW Communications, Inc.).

Serco

and HeiTech Services were awarded the 2007 DHS Mentor Protégé Team Award for exceeding our mentoring goals." http://www.dtic.mil/whs/directives/corres/pdf/100515p.pdf
"Opened in 1994 as the successor to the Transitional Immigrant Visa Processing Center in Rosslyn, Va., the NVC centralizes all immigrant visa preprocessing and appointment scheduling for overseas posts. The NVC collects paperwork and fees before forwarding a case, ready for adjudication, to the responsible post.
The center also handles immigrant and fiancé visa petitions, and while it does not adjudicate visa applications, it provides technical assistance and support to visa-adjudicating consular officials overseas.
Only two Foreign Service officers, the director and deputy director, work at the center, along with just five Civil Service employees. They work with almost 500 contract employees doing preprocessing of visas, making the center one of the largest employers in the Portsmouth area.
The contractor,

Serco

, Inc., has worked with the NVC since its inception and with the Department for almost 18 years.
The NVC houses more than 2.6 million immigrant visa files, receives almost two million pieces of mail per year and received more than half a million petitions from the U.S. Citizenship and Immigration Service (USCIS) in 2011. Its file rooms' high-density shelves are stacked floor-to-ceiling with files, each a collection of someone's hopes and dreams and each requiring proper handling. ….
The NVC also preprocesses the chief of mission (COM) application required for the filing of a petition for a Special Immigrant Visa (SIV). Such visas, for foreign nationals who have performed services for the U.S. government in Iraq and Afghanistan, require COM concurrence before the applicant can file a petition with USCIS. The NVC collects the requisite documents from such applicants and, when complete, forwards the package to the U.S. embassies in Baghdad or Kabul for COM approval"
"Update on

Serco

's Strategy Review including the Contract & Balance Sheet Reviews; capital structure and funding; latest trading and outlook Date : 10 November 2014 THIS ANNOUNCEMENT AND THE INFORMATION CONTAINED HEREIN IS RESTRICTED AND IS NOT FOR RELEASE, PUBLICATION OR DISTRIBUTION, DIRECTLY OR INDIRECTLY, IN WHOLE OR IN PART, IN, INTO OR FROM THE UNITED STATES, CANADA, AUSTRALIA, JAPAN, SOUTH AFRICA OR ANY OTHER JURISDICTION IN WHICH THE SAME WOULD BE UNLAWFUL. PLEASE SEE THE IMPORTANT NOTICE AT THE END OF THIS ANNOUNCEMENT.
… Strategy Review:

Serco

's future to be as an international B2G business. A successful, innovative and market-leading provider of services to Governments. Core sectors: Justice & Immigration, Defence, Transport, Citizen Services and Healthcare. ….
In the Americas Division, our work for the US Affordable [Obama] Care Act (ACA) has begun an expanded first option year. Other awards in the period included: career transition services for US soldiers; health outreach services for the US Naval Reserve; deployable medical systems solutions also for the Navy; and two contracts for fleet maintenance services for commercial clients. In total, the ACA and all other awards in the period are valued at over $550m. Meanwhile, our contract supporting the Department of State's National Visa Center and Kentucky Consular Center (NVC/KCC) came to an end during the period, as did some Acquisition and Program Management support work for US intelligence agency customers. C4I2TSR services for the US Air Force and Naval installation task order work under the Sea Enterprise frameworks are also reducing. …
For further information please contact

Serco

:
Stuart Ford, Head of Investor Relations T +44 (0) 1256 386 227 Marcus De Ville, Head of Media Relations T +44 (0) 1256 386 226 Jonathan Glass, Brunswick T +44 (0) 207 404 5959 Analyst and institutional investor meeting…….
Download PDF [PDF, 387 KB] (Please note: this link will open the page in a new browser window)"

Yours sincerely,

Field McConnell, United States Naval Academy, 1971; Forensic Economist; 30 year airline and 22 year military pilot; 23,000 hours of safety; Tel: 715 307 8222

David Hawkins Tel: 604 542-0891 Forensic Economist; former leader of oil-well blow-out teams; now sponsors Grand Juries in CSI Crime and Safety Investigation