An online briefing for the attention of Queen Elizabeth II from
Plum

City - (

AbelDanger.net

) - June 16, 2015
1. David Johnston, Governor General of Canada, allegedly arranged for the 1996 issue of
Magna Carta letters patent
so pension-fund sureties could use a B.C. pig farm to develop Dark Web networks for the
elite
confiscation of the lands and rents of distressed debtors.
2. By 1997, Johnston and his CAI private equity group had allegedly used Magna Carta patent rights to build a Starnet online snuff-film betting network and conceal the serial killing of prostitutes at the pig farm and accelerate debt recovery in over 60 countries.
3. Johnston allegedly used Starnet's (now World Gaming, London) dark web to synchronize firebomb attacks on the Pacific Rim Resort in May 2010 and extort distressed debtors in the English family into selling their property to the bcIMC public pension funds.
McConnell is in England until Monday 22 June 2015 and offers to brief Queen Elizabeth II and her most trusted advisers on the alleged role of Canadian Governor General David Johnston in developing the Dark Web for the confiscation of property from distressed debtors and the elite operation of online assassination betting networks allegedly associated with the wrongful death of Princess Diana.
Prequel 1:
#2377: Marine Briefs We the People – Magna Carta Patent For Pig-Farm Clock –

Serco

8(a) Starnet Tor – MoD White's Club Spot-Fixed Princess Di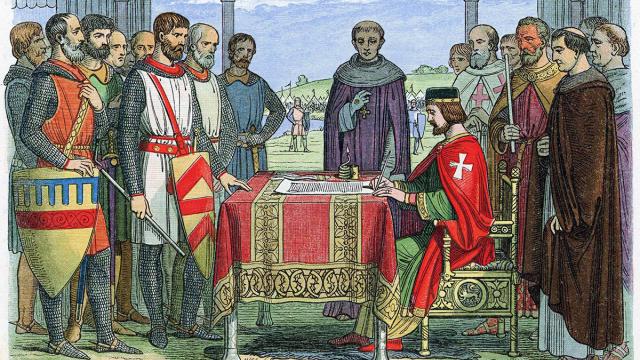 Media Coverage of Starnet Raid - August 20, 1999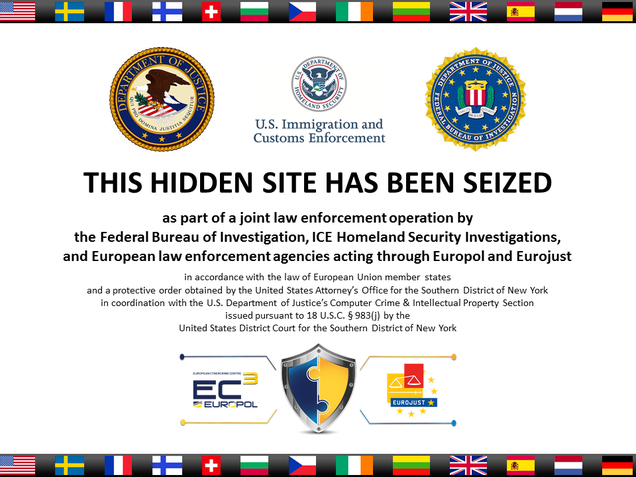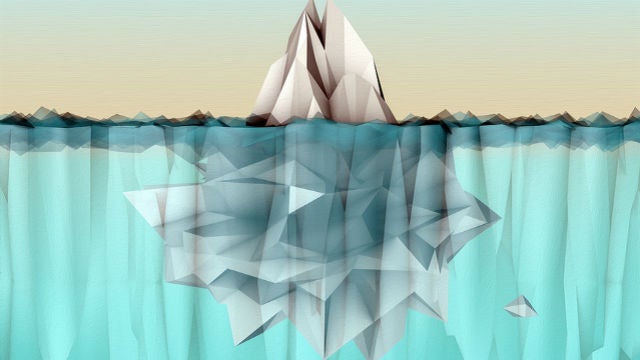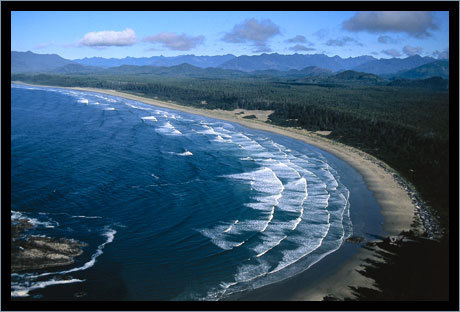 "The Dark Web is the collective World Wide Web content that exists only in darknets, networks which overlay the public Internet and require specific software, configurations or authorization to access. It forms part of the Deep Web, the part of the Web not indexed by search engines.[1][2][3][4] The darknets which constitute the Dark Web include small, relatively unknown networks of friends, as well as large, popular networks like Freenet, I2P, and Tor, operated by public organizations and individuals. Users of the Dark Web refer to the regular web as the Clearnet due to its unencrypted nature.[5]
Although much of the dark web is innocuous, some prosecutors and government agencies, among others, are concerned that it is a haven for criminal activity.[6] A December 2014 study by Gareth Owen from the University of Portsmouth found that the most popular type of content on Tor was child pornography, followed by black markets, while the individual sites with the highest traffic were dedicated to botnet operation.[7]
Commercial darknet markets, which mediate transactions for illegal drugs and other goods, attracted significant media coverage starting with the popularity of Silk Road and its subsequent seizure by legal authorities.[8] Other sites sell software exploits,[9] weapons,[10] and suggest crowdfunded assassinations and hitmen.[10] Sites associated with Bitcoin, fraud related services and mail order services are some of the most prolific.[7]"
"Johnston came to the law school at Queen's in the fall of 1965 fresh from receiving his LLB with honours from Cambridge, which, while prestigious, did not qualify him to practice law in Canada. He chose Queen's to get his Canadian qualifications because, of all of the Ontario law schools he consulted, Queens was prepared to give him the most credit for his Cambridge years and to allow him to get his Canadian law degree in one more year, which he did with First Class Honours in 1966. After less than two months on campus, Johnston had so impressed Dean Lederman and his colleagues that they asked him to postpone his plan to article with a Toronto law firm and join the ­faculty instead. Johnston agreed and taught for two years at Queen's before moving to the U of T.
It was also his experience at Queen's that triggered his interest in securities and administrative law and in the nascent field of computers and the law. The latter could be said to help set the stage for much of his later career, including his 11 years as the president of Waterloo University when that university blossomed as a leader in the high-tech world.
When Johnston moved into Rideau Hall on Oct.1 as titular head of the Government of Canada and Commander-in-Chief, it marked the termination of a rich journey from that day 69 years ago, in June 1941, when he was born in Sudbury. In high school in Sault Ste. Marie, he was known as much as an athlete as a student, a duality he continued at Harvard, where he was captain of the Harvard hockey team, was twice named an All-American and was inducted into the Harvard Sports Hall of Fame. (Even today, he frequently describes an objective with the metaphor that "it is time to put the puck in the net.")"
"Magna Carta (Latin for "the Great Charter"), also called Magna Carta Libertatum (Latin for "the Great Charter of the Liberties"), is a charter agreed by King John of England at Runnymede, near Windsor, on 15 June 1215.[a] First drafted by the Archbishop of Canterbury to make peace between the unpopular King and a group of rebel barons, it promised the protection of church rights, protection for the barons from illegal imprisonment, access to swift justice, and limitations on feudal payments to the Crown to be implemented through a council of 25 barons. Neither side stood behind their commitments, and the charter was annulled by Pope Innocent III, leading to the First Barons' War."
"9. Nec nos nec ballivi nostri seisiemus terram aliquam nec redditum pro debito aliquo, quamdiu catalla debitoris sufficiunt ad debitum reddendum; nec plegii ipsius debitoris distringantur quamdiu ipse capitalis debitor sufficit ad solucionem debiti; et si capitalis debitor defecerit in solucione debiti, non habens unde solvat, plegii respondeant de debito; et, si voluerint, habeant terras et redditus debitoris, donec sit eis satisfactum de debito quod ante pro eo solverint, nisi capitalis debitor monstraverit se esse quietum inde versus eosdem plegios."
"9. Neither we nor our bailiffs shall seize any land or rent for any debt, so long as the chattels of the debtor are sufficient to repay the debt; nor shall the sureties of the debtor be distrained so long as the principal debtor is able to satisfy the debt; and if the principal debtor shall fail to pay the debt, having nothing wherewith to pay it, then the sureties shall answer for the debt; and let them have the lands and rents of the debtor, if they desire them, until they are indemnified for the debt which they have paid for him, unless the principal debtor can show proof that he is discharged thereof as against the said sureties."
"ROBERT PICKTON: THE VANCOUVER MISSING WOMEN
Courtesy of the Crime Library Low Track
Vancouver's Downtown Eastside is the poorest neighborhood in British Columbia--in all of Canada, for that matter. No other slum or ghetto in the country matches the squalor of this 10-block urban wasteland, with its rundown hotels and pawn shops, stained and fractured sidewalks, gutters and alleyways littered with garbage, used condoms and discarded hypodermic needles. Downtown Eastside has another name as well, used commonly by residents and the police who clean up after them. They call the district "Low Track," and it fits.
Low Track is Vancouver's Skid Row. Its cold heart is the intersection of Main and Hastings, nicknamed "Pain and Wastings" by the denizens who know it best. Low Track is the heart of British Columbia's rock-bottom drug scene, estimates of its junkie population ranging from 5,000 to 10,000 at any given moment. The drugs of choice are heroin and crack cocaine, supplied by motorcycle gangs or Asian cartels that stake out choice blocks for themselves and defend their turf with brute force. Most of Low Track's female addicts support their habits via prostitution, trolling the streets night and day, haunted creatures rendered skeletal by what one Seattle Times reporter has dubbed "the Jenny Crack diet." Safe sex is an illusion in this neighborhood, which boasts the highest HIV infection rate in North America.
.. August 1997 was the most lethal month to date, three women lost, although police would not learn of those cases for more than a year. Marnie Frey, age 25, was not reported missing until September 4, 1998. Nineteen days later, on September 23, the first missing-person report was filed on 32-year-old Helen Hallmark. Jacqueline Murdock, 28, was not reported missing until October 3, 1998. Detectives still have no idea exactly when or where the women vanished."
"By 1992, Robert William Pickton and his brother David owned a Port Coquitlam farm. Worker Bill Hiscox called it a "creepy-looking place", noting that it was patrolled by a large 600-pound boar, one of the few actual pigs on the farm. "I never saw a pig like that, who would chase you and bite at you," he said. "It was running out with the dogs around the property." He later described Pickton as a "pretty quiet guy, hard to strike up a conversation with," whose occasionally bizarre behavior, despite no evidence of substance abuse, would draw attention. Pickton's only vehicle was a converted bus, with deeply tinted windows, to which he was emotionally attached.
The Pickton brothers gradually neglected the site's farming operations. They registered a non-profit charity, the Piggy Palace Good Times Society, with the Canadian government [Governor General Office] in 1996 as aiming to "organize, co-ordinate, manage and operate special events, functions, dances, shows and exhibitions on behalf of service organizations, sports organizations and other worthy groups." Its events included raves and wild parties featuring Vancouver prostitutes and gatherings in a converted slaughterhouse. These events attracted as many as 2,000 people.
On March 23, 1997, Pickton was charged with the attempted murder of prostitute Wendy Lynn Eistetter, whom he stabbed several times during an altercation at the farm. The victim informed police that Pickton handcuffed her, but that she escaped after suffering several lacerations, disarming him, and stabbing him with his weapon. Pickton sought treatment at Eagle Ridge Hospital, while Eistetter healed at the nearest emergency room. He was released on $2,000 bond, but the charge was dismissed in January 1998. Months later, the Picktons were sued by Port Coquitlam officials for violating zoning ordinances - neglecting the agriculture for which it had been zoned, and having "altered a large farm building on the land for the purpose of holding dances, concerts and other recreations." The Picktons ignored the pressure from the officials and held a 1998 New Years party, after which they were faced with an injunction banning future parties; the police were "authorized to arrest and remove any person" attending future Piggy Palace Good Times Society events at the farm. The society's non-profit status was removed the following year, for inability to procure financial statements, and it subsequently disbanded."
"Sex, Bets And Bikers
BY MARK HOSENBALL
10/17/99 AT 8:00 PM FILED UNDER: News
The raid was swift, and thorough. As dawn broke over one of Vancouver's seedier business districts last Aug. 20, a heavily armed team of law-enforcement agents smashed into the offices of Starnet Communications International, a four-year-old company that runs gambling and pornography sites on the Internet. Over the next three days authorities sifted through the company's files, hauling away boxes of papers and cartloads of computer equipment. The raid was the culmination of an 18-month probe of Starnet's operation, which authorities have described as "substantially and fundamentally an illegal enterprise." According to documents filed in Canadian courts in connection with the search warrant, Vancouver law-enforcement agencies claimed that the company routinely engaged in illegal gambling, distribution of hardcore pornography and money laundering, all using the Internet.
The raid on Starnet was big news in Vancouver, where the company had been heralded as an Internet success story. The company's stock, which is publicly traded on the U.S. over-the-counter market, was a hot buy, soaring from 37.5 cents last November to $29 last July. At its peak, Starnet's paper value neared $900 million. Now, with some of the company's bank accounts frozen, the stock has plunged to the single digits. Starnet vigorously denies the allegations of any illegal activity. "Bogus," says the company's lawyer. The company notes that police have not brought any formal charges against Starnet or anyone connected with the company. But law-enforcement agents clearly hope to make an example of Starnet, one of the first targets in a new battle against online crime.
Ken Lelek didn't start out to be an Internet pioneer. Back in the early '90s Lelek and a friend, Lloyd Robinson, ran an agency booking strippers for nightclubs. Lelek and some other friends, including Paul Giles, realized there was money to be made selling sex on the Internet. Pooling their money with other investors, they launched Starnet. (Lelek, through his lawyer, now insists his role in the company was always limited and he no longer has anything to do with it--a claim the police dispute.) The company's Web sites, which now include Sizzle.com, Chisel.com and Redlight.com, featured live strip shows and all manner of hardcore pornography. The company boasts it has porn customers in more than 60 countries. By 1997 the company had branched out to another lucrative online enterprise: gambling. Online customers could enter the cybercasino and play blackjack or craps, or put down wagers on college and professional sports. The company enlisted sports celebrities, including former heavyweight-boxing champion Larry Holmes, to endorse its gambling sites. Profits soared. Starnet's revenues for fiscal 1999 totaled $9.7 million. The company's stock was selling so well that Starnet applied for permission to trade on the prestigious Nasdaq market. In 1998 a "Nightline" broadcast about online businesses hailed Starnet as a "reputable pioneer of Internet gambling."
"Mike Aymong: Rebuilding World Gaming, (fka Starnet)
24 September 2001
Michael Aymong likes to talk about milestones, and quarterly goals. Since he took over as chief executive of Starnet Communications International, now World Gaming plc, on April 9, three achievements can be described as milestones in the company's history, and he's got very specific goals for the coming quarters.
Aymong, 36, previously served as executive vice president of marketing, sales and customer service at GT Group Telecom, a publicly traded Canadian provider of telecommunications services. Before that, he held executive positions at MetroNet Communications and Telus Advanced Communications.
The first milestone came on May 29, when the old Starnet officially became World Gaming, still a public company but incorporated in the United Kingdom rather than in Delaware. The stock is registered with the Securities and Exchange Commission as American Depositary Receipts, which are negotiable U.S. securities representing a non-U.S. company's equity.
Prices are quoted in U.S. dollars, and the stock is still listed on NASDAQ's over-the-counter market, under the new symbol WGMGY.
The transition to a UK corporation had been in the works since well before Aymong's arrival. The change was announced in October, but seemed to take forever for shareholders to approve.
The company said at the time that "the United Kingdom provides us a more stable and predictable business and financial environment.'' It also said that the UK was a friendlier place for a company in the online gaming business, and that the move would accelerate expansion into Europe and Asia.
Aymong said the transition took a long time because it was "a complex, arduous deal." It cost the company about $800,000 in legal, banking and other fees, he said. Late in August, World Gaming followed up by announcing that its corporate headquarters had relocated to London. Since August 1999, Starnet/World Gaming has move its home base twice: from Vancouver, British Columbia, to St. John's, Antigua, and now, to London.
The second milestone was settlement of shareholder suits that had arisen in the aftermath of the disastrous Aug. 20, 1999, raid on Starnet's headquarters, which at the time was in Vancouver. Royal Canadian Mounted Police and local police agencies hauled away thousands of documents and 75 or 80 computers, saying they were looking into possible violations of laws against pornography and gambling.
The raid began on a Friday morning, and as the news spread, the company's stock price tanked. In one day, it lost 69 percent of its value, closing at $4.06. For much of 1999, Starnet had been a high-flyer among tech stocks. Its shares traded at an all-time high of $29 on July 6 of that year.
A rash of shareholder lawsuits followed the raid, with allegations that Starnet had issued misleading statements about its business and concealed potential liabilities. Some shareholders also alleged that insiders at Starnet had unfairly profited by selling stock when the price was high and when they had access to adverse information.
"Behind the Sordid World of Online Assassination Betting
Jamie Bartlett
I have heard rumors about this website, but I still cannot quite believe that it exists. I am looking at what I think is a hit list.
There are photographs of people I recognize—prominent politicians, mostly—and, next to each, an amount of money. The site's creator, who uses the pseudonym Kuwabatake Sanjuro, thinks that if you could pay to have someone murdered with no chance—I mean absolutely zero chance—of being caught, you would.
That's one of the reasons why he has created the Assassination Market.
There are four simple instructions listed on its front page:
Add a name to the list
Add money to the pot in the person's name
Predict when that person will die
Correct predictions get the pot
The Assassination Market can't be found with a Google search. It sits on a hidden, encrypted part of the internet that, until recently, could only be accessed with a browser called The Onion Router, or Tor. Tor began life as a U.S. Naval Research Laboratory project, but today exists as a not-for-profit organization, partly funded by the U.S. government and various civil liberties groups, allowing millions of people around the world to browse the internet anonymously and securely."
"$10M mortgage on pig farm
Steve Mertl
Canadian Press Sunday, August 21, 2005
VANCOUVER --The B.C. government has put a mortgage worth $10 million on accused serial killer Robert Pickton's notorious pig farm to cover his publicly funded defence, The Canadian Press has learned.
Robert Pickton's farm in Port Coquitlam, B.C. December 20, 2004. (CP/Chuck Stoody) But no one at the Attorney General's Ministry will say if that figure represents the estimated cost of Pickton's seven-member legal team in the long and hugely complex case.
And Robert Pickton's share of the property _ his brother and sister are co-owners _ is currently worth only a fraction of that amount. It's also saddled with several other mortgages and legal judgments that pre-date the province's mortgage.
Even if it could be sold, relatives of the Pickton's alleged victims have other ideas for the land, including turning it into a memorial park or using proceeds of development to compensate the families.
The government's mortgage was registered on the suburban Port Coquitlam property and a nearby smaller parcel, on Feb. 28, 2003, a year after police raided the farm and arrested Pickton.
He faces face 27 counts of first-degree murder related to women, mostly drug-addicted prostitutes, who disappeared from Vancouver's seedy Downtown Eastside in the 1990s. He has not yet entered a plea, and the legal process against him has not as yet resulted in any court findings that he was responsible for any of the deaths.
Documents obtained by The Canadian Press show a mortgage principal of $10 million with no interest rate and no repayment schedule.
The lender is listed as the B.C. Crown, represented by the attorney general. The mortgage was handled by a lawyer for the ministry's legal services branch, who authorized its registration in a Feb. 27 letter to the New Westminster land title office.
Pickton, his brother David and sister Linda Wright each own one-third shares in the pig farm located on Port Coquitlam's Dominion Avenue, which they inherited from their parents. The Pickton brothers split the ownership of the smaller Burns Road property that housed Piggy's Palace, often used for parties.
B.C. Assessment, which tracks property values for tax purposes, valued the seven-hectare pig farm at about $5.9 million as of last fall, up from $4.2 million in the previous assessment. The Burns Road property is assessed at about $140,000.
Both are still zoned for agricultural use, although the surrounding land, some of it former Pickton property, was rezoned and now has big-box stores and condominiums.
Pickton lived in a mobile home on the Dominion Avenue property, running a small-scale piggery and slaughter operation. The brothers also ran a variety of other small businesses from there.
Attorney General's Ministry officials would not say whether the $10 million figure is an estimate of the properties' future value or perhaps a ballpark figure for the cost of Pickton's defence.
"I'd love to answer your question but it's not a matter of choice,'' said assistant deputy minister Jerry McHale, responsible for justice services.
"I'm bound by the confidentiality. We just can't get into the funding arrangements during the trial.''
Attorney General Wally Oppal was unavailable for comment.
Pickton was committed for trial after a lengthy preliminary hearing in 2003.
Pre-trial hearings began in June under a publication ban and the trial itself won't start until sometime next year, with thousands of pieces of evidence and testimony from dozens of witnesses.
Pickton's lead defence lawyer, Peter Ritchie, also would not discuss his funding arrangements with the government nor speculate on the defence's ultimate cost.
The stepmother of Marnie Frey, one of Pickton's alleged victims, is angry his defence could ultimately be paid out of the public purse.
"Why does he have seven lawyers?" Lynn Frey asks. "Nobody else ... has that many lawyers to defend them. Why doesn't he just have one lawyer and be done with it?"
But Russ MacKay, executive director of the B.C. Trial Lawyers' Association, says while such arrangements are extremely rare, Pickton's platoon of lawyers is fair given the mountain of evidence expected at the trial.
Pickton has been in custody since his arrest on Feb. 7, 2002. Police investigators, bolstered by civilian experts, spent more than a year combing the Pickton properties for evidence.
Documents show Pickton initially mortgaged his share of the larger Dominion Avenue property to Ritchie for $375,000 in April 2002. The mortgage, in the form of a demand loan, was to cover Ritchie's retainer.
It was apparently superseded the following February by the government's $10-million mortgage on the Dominion Avenue and Burns Road properties. Both mortgages carry Pickton's signature.
When shown a copy of the mortgage that he had provided, Ritchie said it was no longer applicable.
With property holdings and business interests, Pickton never qualified for legal aid. The Legal Services Society of B.C. normally pays defence lawyers $80 an hour on lengthy cases and $125 an hour for exceptional ones.
Ritchie launched what's known as a Robotham application in 2002, asking a judge to order Pickton to receive a publicly funded defence.
The hearing ended in October 2002 with Associate Chief Justice Patrick Dohm of B.C. Supreme Court ordering the Attorney General's Ministry to negotiate a funding arrangement directly with Ritchie.
An expert in real-estate law who didn't want to be named says it's not unusual for mortgages not to reflect the value of a property. The $10-million principal in the Pickton mortgage may represent an estimate of the government's maximum security, he says.
Whether it can recover any of that is another question.
Land title records show a long list of charges, mortgages and judgments registered against the two properties, often against Pickton's share and most pre-dating the government's mortgage.
Linda Wright, for example, registered a mortgage in 1998 on the smaller Burns Road. property owned by her brothers. She and David Pickton registered a mortgage on the pig farm itself through a numbered company, also in 1998."
"Suspicious fires at Pacific Rim resort
STEFANIA SECCIA / THE WESTERLY NEWS MAY 27, 2010 01:00 AM
A large fire consumed what locals called the old horse ranch at the site of the Pacific Rim resort off the Pacific Rim Highway Tuesday night. RCMP suspect arson. Tuesday night at approximately 9 p.m. a large plume of smoke could be seen near Maltby Road, about 15 minutes south of Tofino, just off the Pacific Rim Highway.
The Tofino RCMP detachment said arson is suspected and the fires are still under investigation. A large fire consumed what locals called the old horse ranch at the site of the Pacific Rim resort and a second fire at an adjacent structure caused some damage.
Addie David, an Esowista resident, said, "I've been here for 26 years and I've never seen anything like this happen," while standing across from the fire that could be seen through the thick brush from the highway.
The Tofino Fire Department, Tofino RCMP and BC Ambulance Service appeared on the scene that was littered with handfuls of cars and curious onlookers who were snapping pictures of the site.
The firefighters asked the onlookers to leave because the cars parked along the highway were causing a potential traffic jam. David helped a few firefighters transport between Maltby Road and the adjacent site, accessible from the highway through a gravel road, which is normally fenced off.
Onlookers had opened up the chain link fence before emergency services appeared on the scene. The fires continued to blaze until it was quenched later that night, according to David.
She said at Maltby Road another fire truck was there and firefighters worked to get the hydrant attached to the hose and slung around the building to access the blaze.
The building just past the Pacific Rim resort sign was once a store, David added. "It looked pretty bad this morning," she said after driving past the area at 8 a.m. on Wednesday. "The site was abandoned about 12 years ago."
Check out www.westerlynews.ca for more updates on the incident.
reporter@westerlynews.ca
"John Douglas English is accusing BCIMC of being a criminal organization that terrorizes law abiding citizens in order to take over their property. BCIMC is alleged to have conspired to take over the property of Pacific Rim Resort owned by the English family. The terror campaign included firebombing, vandalism, death threats, abuse of government power, obstruction of justice, and attempted murder. The main beneficiaries were BCIMC, its subsidiary Parkbridge Lifestyle Communities Inc. and the Government of British Columbia. Mr. English has filed Notices of Civil Claim against BCIMC and BC Hydro and Power Authority at British Columbia Supreme Court."
Yours sincerely,
Field McConnell, United States Naval Academy, 1971; Forensic Economist; 30 year airline and 22 year military pilot; 23,000 hours of safety; Tel: 715 307 8222
David Hawkins Tel: 604 542-0891 Forensic Economist; former leader of oil-well blow-out teams; now sponsors Grand Juries in CSI Crime and Safety Investigation