Briefing from United States Marine Field McConnell Plum City Online - (AbelDanger.net) July 29, 2015
1. In 1995, an Obama community of
useful idiots
developed a script for "
Dreams from My Father
" identities which allowed
foreign students and structural feminists
to put
Serco
in charge of the National Visa Center (NVC) and place a 'Mulatto Marxist' in the White House.
2. By 1998,
Serco
's NVC agents had linked
US
AID
mentor scholars with 8(a) protégé killers through the Navy's onion router (
Tor
) network and was ready to liquidate targets which might otherwise block a Marxist revolution in America overseen by Obama's dreaming idiots.
3.
US
AID
insiders apparently used U.S. Embassy Marine Corps security systems to relay Tor trigger signals through
Serco
's 8(a) servers to the bomb which liquidated U.S. Marine Sergeant Jesse Aliganga; CIA employees, Tom Shah and Molly Huckaby Hardy, and, U.S. Army Sergeant Kenneth R. Hobson II, in Nairobi on August 7, 1998.
Field McConnell invites readers to refer to his Open Letter to General Joseph Dunford - Treason Against the United States -
18 U.S. Code § 2382 - Misprision of Treason
- Government Drug Running - USMC Col. James Sabow's Assassination - US Military Members Are Being Threatened: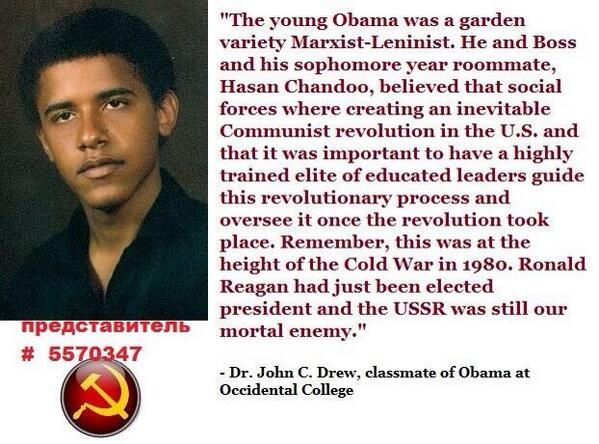 Dreams from My Real Father: A Story of Reds and Deception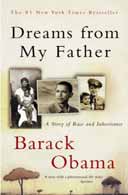 CIA [

US

AID

]-airlifted to Hawaii, Barack Obama Sr., with leis, stands with Stanley Dunham, President Obama's grandfather, on his right.
Dreaming idiot allegedly hired through Serco's National Visa Center in 1994
"Saturday, February 16, 2008 Obama: 'I Chose My Friends Carefully... The Marxist Professors and Structural Feminists' We picked up a paperbound copy of Barack Obama's DREAMS FROM MY FATHER:A STORY OF RACE AND INHERITANCE. The book was #1 on the New York Times Bestseller List.It's odd that it doesn't have an index. Anyway,Barack Obama talks of his time at Occidental College in California. Here's a quote from pages 100 and 101:
To avoid being mistaken for a sellout, I chose my friends carefully. The more politically active black students. The foreign students. The Chicanos. The Marxist Professors and the structural feminists and punk-rock performance poets. We smoked cigarettes and wore leather jackets. At night, in the dorms, we discussed neocolonialism, Franz Fanon, Eurocentrism, and patriarchy. When we ground out our cigarettes in the hallway carpet or set our stereos so loud that the walls began to shake, we were resisting bourgeois society's stifling constraints. We weren't indifferent or careless or insecure. We were alienated.
It appears Senator Obama's writings are going to be looked at. Is this just youthful Marxism? For a look at Obama's socialist relationships after college, click on this link. Here's a video of Obama endorsing socialist Bernie Sanders for Senate. I guess some people don't give up their enthusiasm for Marxism long after leaving college."
"Young Obama's Dreams Of A Communist Revolution In America Wednesday, August 8, 2012 18:02 …. I met him through my girlfriend, Caroline Boss. She had taken two political science classes with young Obama at Occidental College – one in the spring of 1980 and one in the fall of 1980. She was the co-president of the Democrat Socialist Alliance at Occidental College and wanted to introduce young Obama to me over Christmas break 1980 as "one of us." By that time, I was in my second year of graduate school at Cornell University where I was working on my Ph.D. in political science.
FP: What was the young Obama like ideologically?
Drew: The young Obama was a garden variety Marxist-Leninist. He and Boss and his sophomore year roommate, Hasan Chandoo, believed that social forces where creating an inevitable Communist revolution in the U.S. and that it was important to have a highly trained elite of educated leaders guide this revolutionary process and oversee it once the revolution took place. Remember, this was at the height of the Cold War in 1980. Ronald Reagan had just been elected president and the USSR was still our mortal enemy. In a lot of ways, the young Obama was more radical than me because by that Christmas break I had stopped believing in the possibility of a Communist revolution and no longer believed a pure Communist economic and social system – one without private property or profits – was possible anymore."
"Dreams from My Father: A Story of Race and Inheritance is a memoir by Barack Obama. It was first published in 1995 as Obama was preparing to launch his political career in a campaign for Illinois Senate,[1] five years after being elected as the first biracial president of the Harvard Law Review in 1990.[2] The book chronicles the events of Obama's life up until his entry into law school in 1988.
Obama's U.S. Senate Democratic primary victory in Illinois in 2004 led to the book's re-publication in August that same year. This followed by two weeks his July keynote address at the 2004 Democratic National Convention (DNC). Obama would launch his campaign to be elected President of the United States three years later.[3] The 2004 edition includes a new preface by Obama and his DNC keynote address.[3] …
Obama recounts his life up to his enrollment in Harvard Law School. He was born in Honolulu, Hawaii, to Barack Obama, Sr. of Kenya, and Ann Dunham of Wichita, Kansas, who had met as students at the University of Hawaii. Obama's parents separated in 1963 and divorced in 1964, when he was two. Obama's father went to Harvard to pursue his Ph.D. in economics. After that, he returned to Kenya. Obama formed an image of his absent father from stories told by his mother and her parents. He saw his father only one more time, in 1971, when Obama Sr. came to Hawaii for a month's visit.[4] The elder Obama died in a car accident in 1982.[4]
After her divorce, Ann Dunham married Lolo Soetoro, a Javanese surveyor from Indonesia who gained financing for graduate work through the East-West Center. The family moved to Jakarta. When Obama was ten, he returned to Hawaii under the care of his grandparents (and later his mother) for the better educational opportunities available there. He was enrolled in the fifth grade at Punahou School, a private college-preparatoryschool.[5] Obama attended Punahou School from the 5th grade until his graduation from high school in 1979. Obama writes: "For my grandparents, my admission into Punahou Academy heralded the start of something grand, an elevation in the family status that they took great pains to let everyone know." There he met Ray (Keith Kakugawa), who introduced him to the African-American community.[6]
Upon finishing high school, Obama moved to Los Angeles, where he enrolled at Occidental College, where he describes living a "party" lifestyle of drug and alcohol use.[7][8][9] After two years at Occidental, he transferred to Columbia College at Columbia University, in New York City, where he majored in political science.[9] Upon graduation, he worked for a year in business. He moved to Chicago, where he worked for a non-profit doing community organizing in the Altgeld Gardens housing project on the city's South Side. Obama recounts the difficulty of the experience, as his program faced resistance from entrenched community leaders and apathy on the part of the established bureaucracy. During this period, Obama first visited Chicago's Trinity United Church of Christ, which became the center of his spiritual life.[9] Before attending Harvard Law School, Obama decided to visit relatives in Kenya. He recounts part of this experience in the final, emotional third of the book. Obama used his memoir to reflect on his personal experiences with race and race relations in the United States."
The airlift education scholarship that changed the world By Milton Nkosi BBC News, Nairobi 23 July 2015 This is where the story of America's first black president, Barack Obama, begins. The Kenyan trade unionist turned politician Tom Mboya, who studied at Ruskin College, Oxford, wanted members of his country's government to be adequately prepared for a post-colonial Kenya.
He recognised quite early on that there were not enough professional Africans to run an efficient civil service.
To make up the shortfall, he set up a scholarship fund that would take young bright Africans to the US and Canada.
The idea was for them to acquire the necessary skills and come back to help build a new country when the white civil servants packed up and returned to Europe.
One of those students was one Barack Obama from Kogelo, near the port city of Kisumu on the shores of Lake Victoria.
Barack Obama Senior was the first African student to study at the University of Hawaii.
There he fell in love and married a young American woman, Ann Dunham. They had a son named after his father, Barack Hussein Obama II.
I travelled to Mr Obama's home in Kogelo where I met his step-grandmother Sarah Obama and aunt Marsat Onyango Obama to find out what the scholarship meant for the family at the time.
We stood in the family's small graveyard, next to the grave of Barack Obama Senior.
Ms Onyango told me that even though she had not yet been born when Mr Obama left, she knew that the family had been very proud of him.
"They said he carried their hopes and dreams."
Tom Mboya was assassinated in central Nairobi 1969 at the age of 38.
He was minister of economic development and planning but the motive for his killing remains a mystery.
He had achieved a lot for his young age - his intellectual prowess and eloquence meant that he could articulate his vision clearly to others. As a sign of his global significance he had appeared on the cover of Time magazine, the first Kenyan to have done so.
The gift
One of his daughters, Susan Mboya, who holds a PhD in chemistry, is an executive at Coca-Cola Africa based in Nairobi.
She also runs a scholarship programme, known as Zawadi, the Kiswahili word for gift, helping mainly young African women to study abroad.
In light of the excitement engulfing Kenya ahead of President Obama's visit this weekend, I asked what she thought of her father's initiative.
She replied in a quiet, confident voice: "My father could not have known that by helping one person to go to school, he was going to change the lives of so many people.
"Barack Obama has achieved a lot personally and it's great that he is the president of the United States.
"But I think the biggest benefit that Barack Obama has brought is how he has inspired young people all over the world… and to me that is the huge thing that has come out of the scholarships."
I asked her why she had followed in her father's footsteps by setting up her own programme.
"I want to finish what my father started but I want to finish it in a way that brings balance to the leadership in this country."
Thirsty man
The airlift scholarship also took the Kenyan newspaper columnist Philip Ochieng to America.
He studied a Bachelor of Arts in Literature at Chicago's Roosevelt University.
The 76-year-old knew Mr Obama Senior very well and recalls that he was clever.
He told me in Nairobi that they used to drink whisky together.
As he put it: "America watered my thirst for knowledge."
What if
The scholarship programme educated nearly 800 students from Kenya and elsewhere in East Africa.
Other scholars included the late Wangari Mathaai, who became the first African woman to become a Nobel Peace Prize laureate, and the late geneticist Reuben Olembo, who became a director at the United Nations environment agency, Unep.
The partner, on the other side of the Atlantic, was an American entrepreneur William X Scheinman, who was a good friend of Tom Mboya's, and they received President John F Kennedy's support.
Musician and activist Harry Belafonte and actor Sidney Poitier raised funds for the scholarship fund, amongst many others.
Mr Belafonte later wrote about Mr Obama Senior's scholarship: "Imagine: perhaps, if not for support from the African American Students' Foundation, he might not have come to America," he said.
"Then who would be in the White House today?"
Change a life
Mr Obama Senior, who also graduated from Harvard, returned to Kenya in 1968 and eventually worked for the government as an economist.
He died in a car crash in 1982.
But not before he had visited his son in Hawaii.
He gave his son his first basketball as a gift and took him to his first jazz concert, where the maestro pianist and composer Dave Brubeck was performing.
And as I left her office in Nairobi, which boasts pictures of when she met President Obama, Ms Mboya reminded me "it doesn't take much to change a life." "Barack Hussein Obama, Sr. (/ˈbærək huːˈseɪn oʊˈbɑːmə/;[11][12] 18 June 1936[2] − 24 November 1982) was a Kenyan senior governmental economist and the father of U.S. President Barack Obama. He is a central figure of his son's memoir, Dreams from My Father (1995). Obama married in 1954 and had two children with his first wife, Kezia. He was selected for a special program to attend college in the United States, where he went to the University of Hawaii. There, Obama met Stanley Ann Dunham, whom he married in 1961 and had a son Barack II, named after him. He divorced her three years later. The elder Obama later went to Harvard University for graduate school, where he earned an M.A. in economics, and returned to Kenya in 1964.2 "The 1998 United States embassy bombings were a series of attacks that occurred on 7 August 1998, in which hundreds of people were killed in simultaneous truck bomb explosions at the embassies of the United States in two East African cities – the Embassy in Dar es Salaam, the largest city of Tanzania, and the Embassy in Nairobi, the capital and largest city of Kenya.[1]
The attacks, which were linked to local members of the Egyptian Islamic Jihad, brought Osama bin Laden and Ayman al-Zawahiri—and their terrorist organization al-Qaeda—to the attention of the American public for the first time, and resulted in the Federal Bureau of Investigation (FBI) placing bin Laden on its ten most-wanted fugitives list. The FBI also connected the attack to Azerbaijan, as 60 calls were placed via satellite phone by bin Laden to associates in the country's capital Baku.[2] Fazul Abdullah Mohammed and Abdullah Ahmed Abdullah were credited for being the masterminds behind the bombings.[3][4][5]….
On 7 August, between 10:30 a.m. and 10:40 a.m. local time (3:30–3:40 a.m. EST), suicide bombers in trucks laden with explosives parked outside the embassies in Dar es Salaam and Nairobi, and almost simultaneously detonated.[15] 213 people were killed in the Nairobi blast, while 11 were killed in Dar es Salaam.[16] An estimated 4,000 in Nairobi were wounded, and another 85 in Dar es Salaam.[citation needed]Seismological readings analysed after the bombs indicated energy of between 3–17 tons of high explosive material.[17] Although the attacks were directed at American facilities, the vast majority of casualties were local citizens of the two African countries; 12 Americans were killed,[18]including two Central Intelligence Agency employees in the Nairobi embassy, Tom Shah and Molly Huckaby Hardy,[19] and one U.S. Marine, Sergeant Jesse Aliganga, a Marine Security Guard at the Nairobi embassy.[20][21]U.S. Army Sergeant Kenneth R. Hobson II was one of the 12 Americans killed in the attack.[citation needed]."
"CONTRACT INFORMATION BULLETIN 98 - 15 The Small Business Administration (SBA) has launched a new pilot program to delegate 8(a) contract signature authority to individual agencies. This program is effective for one year, until terminated or extended, beginning in May of 1998. The SBA has delegated its authority under Section 8(a)(1)(A) of the Small Business Act (15 USC 637(a) as amended) to

US

AID

to enter into 8(a) prime contracts, and its authority under Section 8(a)(1)(B) of the Act to subcontract the performance of that contract to an eligible 8(a) Program Participant. I hereby re-delegate said 8(a) contracting authority to all Contracting Officers at

US

AID

. This delegation shall be in effect until the authority from the SBA is withdrawn. USAID has signed a Memorandum of Understanding (MOU) with the SBA that will eliminate the tripartite agreement and allow us to execute a single contract document to serve as the legal instrument between USAID and the 8(a) contractor. The MOU, which is attached to this CIB, explains the new award procedures and the responsibilities of the parties. Of the

US

AID

responsibilities, the Office of Small and Disadvantaged Business Utilization(OSDBU), not the Office of Procurement, shall: 1. submit summary reports of all 8(a) contracting activities, as required by the MOU, to the SBA's Assistant Administrator for Business Development, Office of Minority Business Enterprise, on a quarterly basis; and 2. ensure that all applicable requirements of 13 CFR 124 are followed. The SBA has obtained a class deviation from the 8(a) award procedures contained in Federal Acquisition Regulation (FAR)19.8, which will be sent to all Contracting Officers and negotiators when it is received by the Agency. The MOU may be amended at any time by mutual agreement between the SBA's Associate Administrator for Minority Enterprise Development (AA/MED) and

US

AID

's Procurement Executive. All amendments will be in writing. The MOU may be terminated by either the SBA's AA/MED or USAID's Procurement Executive upon thirty (30) days advance written notice. If the test program is successful, the MOU and all delegations of authority may be extended. I have also signed a class deviation to FAR subparts 19.8 and 52.2 (attached) to implement model language that will be incorporated in the FAR following promulgation of an SBA final rule. Use the model language attached to the deviation for your 8(a) contracting actions. Attachments 1) Memorandum of Understanding between

US

AID

and SBA 2) Class Deviation w/attachment MEMORANDUM OF UNDERSTANDING between the U.S. SMALL BUSINESS ADMINISTRATION and the U.S. Agency for International Development I. PURPOSE The purpose of this Memorandum of Understanding (MOU) between the U.S. Small Business Administration (SBA) and the U.S. Agency for International Development (USAID) is to establish streamlined procedures for the award of requirements pursuant to Section 8(a) of the Small Business Act (15 USC 637(a)as amended), hereinafter referred to as "the Act." II. OBJECTIVES a. To reduce the interval between the time USAID sends offering letter to SBA and SBA's acceptance of the offering to a maximum of five (5) working days. b. To eliminate SBA approval of contracts executed under the authority of this MOU. c. To establish a uniform policy and procedure regarding the application of Simplified Acquisition Procedures (SAP) to the 8(a) contracting process, when applicable. …. XI. ACCEPTANCE The undersigned parties hereby accept the terms of this MOU:
J. Brian Atwood, Administrator U.S. Agency for International Development Marcus L. Stevenson , Procurement Executive, U.S. Agency for International Development Ivan Ashley, Director Office of Small and Disadvantaged, Business Utilization/Minority Resource Center, U.S. Agency for International Development Aida Alvarez,

[The allegedly extorted]

Administrator U.S. Small Business Administration William A. Fisher Acting Administrator for Minority Enterprise Development, U.S. Small Business Administration Richard L. Hayes. Associate Deputy, Administrator for Government Contracting and Minority Enterprise Development, U.S. Small Business Administration http://www.usaid.gov/sites/default/files/documents/1868/cib9815.pdf"

"Opened in 1994 as the successor to the Transitional Immigrant Visa Processing Center in Rosslyn, Va., the NVC centralizes all immigrant visa preprocessing and appointment scheduling for overseas posts. The NVC collects paperwork and fees before forwarding a case, ready for adjudication, to the responsible post.

The center also handles immigrant and fiancé visa petitions, and while it does not adjudicate visa applications, it provides technical assistance and support to visa-adjudicating consular officials overseas.

Only two Foreign Service officers, the director and deputy director, work at the center, along with just five Civil Service employees. They work with almost 500 contract employees doing preprocessing of visas, making the center one of the largest employers in the Portsmouth area.

The contractor,

Serco

, Inc., has worked with the NVC since its inception and with the Department for almost 18 years.

The NVC houses more than 2.6 million immigrant visa files, receives almost two million pieces of mail per year and received more than half a million petitions from the U.S. Citizenship and Immigration Service (USCIS) in 2011. Its file rooms' high-density shelves are stacked floor-to-ceiling with files, each a collection of someone's hopes and dreams and each requiring proper handling. ….

The NVC also preprocesses the chief of mission (COM) application required for the fi ling of a petition for a Special Immigrant Visa (SIV). Such visas, for foreign nationals who have performed services for the U.S. government in Iraq and Afghanistan, require COM concurrence before the applicant can file a petition with USCIS. The NVC collects the requisite documents from such applicants and, when complete, forwards the package to the U.S. embassies in Baghdad or Kabul for COM approval"

"

Serco

farewell to NPL after 19 years of innovation 8 January 2015 .. During that period under

Serco

's management and leadership.. .. NPL's caesium fountain atomic clock is accurate to 1 second in 158 million years and NPL is playing a key role in introducing

rigour to high frequency

[GPS remote assassination betting]

trading in the City through NPLTime."

"

Serco

's Office of Partner Relations (OPR) helps facilitate our aggressive small business utilization and growth strategies. Through the OPR,

Serco

mentors four local small businesses under formal Mentor Protégé Agreements: Three sponsored by DHS (Base One Technologies, TSymmetry, Inc., and HeiTech Services, Inc.,) and the fourth sponsored by GSA (DKW Communications, Inc.).

Serco

and HeiTech Services were awarded the 2007 DHS Mentor Protégé Team Award for exceeding our mentoring goals." http://www.dtic.mil/whs/directives/corres/pdf/100515p.pdf

"Base One Technologies – Corporate Strategy – We are a Government Certified Women-Owned Business
We practice Diversity Recruitment and Staffing for IT positions

Base One was founded in 1994 by a women engineer who had made a career in technology research for many years. Base One has been very successful in focusing on diversity recruiting and staffing for IT projects. It has been our experience that the greater the diversity mix, the more creative the solution. As in any field the more diverse the viewpoint the more thorough your analysis. Our engineers can think out of the box.

Because of our affiliations we have access to pools of resources among more diverse groups & individuals. We work with a large pool of minority professionals who specialize in IT skills. We are able to have access to these resources through our status as a D/MWBD firm and our affiliations. These affiliations assist us in working with resources among more diverse groups & individuals.

We are also partnered with firms that are 8A certified as Minority firms, Disabled Veteran firms, Native American firms, Vietnam veteran firms, women owned firms.

Our hub zone location keeps us close to the professional organizations of great diversity. We are active in recruiting from and networking with these community organizations of local IT professionals. This has given us access to a large pool of diversity talent.

Base One's staff of engineers are a diverse group of professionals. This diverse network of engineers helps us to branch out to other engineers and creates an even larger network of resources for us to work with.

The greater the diversity the more complete & thorough the analysis. The broader the spectrum of points of view the broader the scope of the analysis. We feel that a diverse team gives us a greater advantage in creating cutting edge solutions. To that end we will continue to nurture these relationships to further extend our talent pool.

The greater the diversity mix, the more creative the solution.

The more diverse the viewpoint, the more thorough the analysis.

The more diverse our team, the more our engineers can think out of the box.

This is why Base One Technologies concentrates on diversity recruitment in the belief that a diverse team gives us a greater advantage in creating cutting edge solutions."

Information Security Planning is the process whereby an organization seeks to protect its operations and assets from data theft or computer hackers that seek to obtain unauthorized information or sabotage business operations.

Key Clients Benefiting From Our Information Security Expertise: Pentagon Renovation Program, FAA, Citigroup, MCI.

Base One technologies

Expertly researches, designs, and develops information security policies that protect your data and manage your firm's information technology risk at levels acceptable to your business.

Performs architectural assessments and conducts both internal and external penetration testing. The results of these efforts culminate in an extensive risk analysis and vulnerabilities report.

Develops, implements and supports Information Security Counter measures such as honey-pots and evidence logging and incident documentation processes and solutions."

"Pando – The murderous history of

US

AID

, the US Government agency behind Cuba's fake Twitter clone
"In a number of countries, including Venezuela and Bolivia,

US

AID

is acting more as an agency involved in covert action, like the CIA, than as an aid or development agency."

—Mark Weisbrot, Center for Economic and Policy Research Last week, we learned from the Associated Press that

US

AID

(United States Agency for International Development) — the government agency which manages billions in overseas "humanitarian" aid programs — plotted to overthrow Cuba's communist regime via a covertly-funded fake Twitter platform.

The idea was to get Cuba's youth to sign up for ZunZuneo (Cuban slang for the sound hummingbirds make—get it?) without anyone knowing about

US

AID

's involvement, get the kids hooked on pointless tweeting, collect all sorts of data on the users, and then rile them into an anti-regime rage — a "Cuban Spring" revolution.

Presumably the US government had been studying Twitter's ability to supercharge its users with outrage vapors here in the Free World, where legions of credulous idiots spend their waking hours chasing the outrage dragon. It was only a matter of time before some DC spooks and Northern Virginia contractors would see the angles.

Of course, the ZunZuneo plan failed. ZunZuneo collapsed, a bunch of money went missing (likely into the coffers of the Castro regime's state-controlled telecoms firm, or so they say), and the Communist Cuban menace still threatens the Free World's slick underbelly.

What really seems to be weirding people out here is the shock realization that

US

AID

— the nice, humanitarian, democracy-promoting arm of American idealism — also engages in sleazy regime-change and subversion. The sorts of nefarious covert activities folks normally associate with the CIA.

Not that this is news to PandoDaily readers, of course: Earlier this year, we broke the story about USAID co-investing with Omidyar Network in Ukraine NGOs that organized and led the Maidan revolution in Kiev, resulting in the overthrow of President Viktor Yanukovych. That revolution hasn't turned out so well — thanks to the "success" of the USAID-Omidyar-funded revolution, there's talk of the West going to war with nuclear-armed Russia, Ukraine is losing entire chunks of territory like the proverbial leper on a waterslide, Kiev is run by a coalition of costume-party fascists and a handful ofbillionaire Mafia dons—and Vladimir Putin has never been more popular, or more tyrannical.

Given USAID's "success" in Ukraine, perhaps we should be thankful that ZunZuneo failed as miserably and comically as it did.

For me, there wasn't anything all that surprising about the recent USAID revelations. I spent over a decade in Russia and the former Soviet Union, and witnessed for myself the good, bad and ugly that USAID funded—mostly the bad and the ugly. I assumed that most reporters already understood what USAID gets up to overseas, often alongside private nonprofits like those run by Soros, Gates, Rockefeller, Ford and more recently, Omidyar.

The truth is, USAID's role in a covert ops and subversion should be common knowledge—it's not like the record is that hard to find. Either USAID has developed those Men In Black memory-zappers, or else—maybe we don't want to remember.

This selective amnesia doesn't do anyone else any good however, so I figured it might be useful to offer a brief look back at some of USAID's darkest, ugliest moments. It's important to note that not everything USAID does is patently evil — in fact, there are many programs that could even be described as good. But USAID, as with any agency of American power, is fully capable of and will continue to be an instrument of geopolitical and corporate force.

As Big Tech becomes increasingly intertwined with USAID's missions around the world — particularly as USAID's programs and language merge with thelexicon and interests of Silicon Valley (such as "Global Development Lab,"

US

AID

's new "

DARPA

-like" research arm) — now's a good time to refresh our memories about USAID's dark past."

"The 8(a) Business Development Program assists in the development of small businesses owned and operated by individuals who are socially and economically disadvantaged, such as women and minorities. The following ethnic groups are classified as eligible: Black Americans; Hispanic Americans; Native Americans (American Indians, Eskimos, Aleuts, or Native Hawaiians); Asian Pacific Americans (persons with origins from Burma, Thailand, Malaysia, Indonesia, Singapore, Brunei, Japan, China (including Hong Kong), Taiwan, Laos, Cambodia (Kampuchea), Vietnam, Korea, The Philippines, U.S. Trust Territory of the Pacific Islands (Republic of Palau), Republic of the Marshall Islands, Federated States of Micronesia, the Commonwealth of the Northern Mariana Islands, Guam, Samoa, Macao, Fiji, Tonga, Kiribati, Tuvalu, or Nauru); Subcontinent Asian Americans (persons with origins from India, Pakistan, Bangladesh, Sri Lanka, Bhutan, the Maldives Islands or Nepal). In 2011, the SBA, along with the FBI and the IRS, uncovered a massive scheme to defraud this program. Civilian employees of the U.S. Army Corps of Engineers, working in concert with an employee of Alaska Native Corporation Eyak Technology LLC allegedly submitted fraudulent bills to the program, totaling over 20 million dollars, and kept the money for their own use.[26] It also alleged that the group planned to steer a further 780 million dollars towards their favored contractor.[27]"

"Loan Improvement Jan 31, 2001 SBA modernizes to help feed its growing programs
BY PATRICIA DAUKANTAS | GCN STAFF
Under a five-year plan for overhauling its information technology systems, the Small Business Administration recently acquired new software for financial and other administrative tasks. .. In the first phase of the modernization, the agency has upgraded systems for managing its extensive portfolio of guaranteed loans, chief operating officer Kristine Marcy

[Field McConnell's sister]

said. SBA processed its first electronic loan last November through its Sacramento, Calif., office and plans to add more private lenders during fiscal 2001. .. Marcy said. Banks had been asking SBA to make faster decisions on loan guarantees. The agency decided to aim for a

[onion router]

turnaround time of one hour. In the second phase of modernization, SBA is revamping its financial, human resources, procurement and travel systems with Web-enabled Oracle Corp. applications. .. The second-phase integrator, SRA International Inc. of Arlington, Va., has subcontracted with a number of small firms for things such as training and data conversion [Note

Serco

protégé Base One opened a document conversion center in the Bronx in 2006, presumably to deal with Obama's passport problems]. .. In the final phase of the modernization, SBA will upgrade the computers in its 8(a) Business Development Program, which assists small businesses in competing for government contracts, Marcy said. The agency wants to be able to improve its tracking of clients' successes and failures [through to liquidation by the SBA's preferred lenders and sureties such as

HSBC

and Travelers Casualty and Surety Company of America - note merged with Citigroup and John Deutch's CIA friends!]."

"On October 6, 2000, the NMCI contract was awarded to Electronic Data Systems (EDS), now HP Enterprise Services (HP).[11] Secretary of the Navy Gordon England summed up the Navy's IT Environment prior to the commencement of NMCI: "We basically had 28 separate commands budgeting, developing, licensing, and operating IT autonomously. It was inefficient and from the larger Department perspective, produced results that were far from optimal."[12]

NMCI consolidated roughly 6,000 networks—some of which could not e-mail, let alone collaborate with each other—into a single integrated and secure IT environment. HP updated more than 100,000 desktop and laptop PCs in 2007.[13] The program also consolidated an ad hoc network of more than 8,000 applications to 500 in four years and 15,003 logistics and readiness systems to 2,759 over a two-year period.[14]

Sub-contractors to HP include:

Apple Inc., Cisco, Dell, McAfee, Microsoft, Oracle Corporation, Sun Microsystems, and Symantec[15]

Harris Corporation (which acquired Multimax formerly known as Netco Government Services and WAM!NET), which provided enterprise network infrastructure design and support until its contract expired in 2014.[16]

Verizon, which provides wide area network (WAN) connectivity.

HP also provides the security services once provided by Raytheon.

"HP also has worked with more than 400 small businesses, with 5 percent for small disadvantaged businesses,

5 percent for women-owned small businesses

and 1.5 percent for HUBZone small businesses. Since its inception, NMCI has exceeded the minimum 40% small business objective set for the contract.[17]
…

The Department of the Navy has shown no desire to scale back or cancel the program. On 24 March 2006 the Navy exercised its three-year, $3 billion option to extend the contract through September 2010.[1] In April 2006, users began to log on with Common Access Cards (CACs), a smartcard-based logon system called the Cryptographic Log On (CLO). In October 2008, NMCI's prime contractor HP posted a set of procedures so Apple Mac users can access NMCI's public-facing Web services, such as the e-mail and calendar functions, using their CAC readers with their Macs. The workaround also works with other Defense Department CAC-enabled networks.[27] Alternatively, NMCI and all other CAC-authenicated DoD websites may be accessed using LPS-Public."

"Government still paying G4S and

Serco

millions for tagging despite ban Alan Travis Home affairs editor
Thursday 25 June 2015 00.01 BST
The Ministry of Justice is still paying security firms G4S and Serco millions of pounds every month for supplying electronic tagging equipment, more than a year after both companies were barred from running the contract.

Both companies faced criminal investigations by the Serious Fraud Office over allegations of overcharging that led to them repaying nearly £180m.

The continuing monthly payments to the two companies were uncovered by an analysis of Ministry of Justice (MoJ) data by the Centre for Crime and Justice Studies which shows that G4S was paid a total of £8.7m between March 2014 – when it lost the tagging contract – and February 2015.

Serco

was paid £4.5m over the same period.

The electronic monitoring tags are used to enforce curfews on more than 100,000 offenders each year. The outsourcing giant Capita took over the contract on an interim basis in April last year.

In July 2014, Capita and three other companies were named as the winners of a £265m six-year contract to supply the next generation of satellite tracking tags, which would allow dangerous and repeat offenders to be monitored around the clock."




Serco

... Would you like to know more?




SWISSLEAKS - "

HSBC

developed dangerous clients: arms merchants, drug dealers, terrorism financers"




Copy of

SERCO

GROUP PLC: List of Subsidiaries AND Shareholders! (Mobile Playback Version) [

HSBC

is

Serco

's drug-hub Silk Road banker and a major shareholder with the 9/11 8(a) lenders including Her Majesty's Government and JPMorgan]




Yours sincerely,

Field McConnell, United States Naval Academy, 1971; Forensic Economist; 30 year airline and 22 year military pilot; 23,000 hours of safety; Tel: 715 307 8222

David Hawkins Tel: 604 542-0891 Forensic Economist; former leader of oil-well blow-out teams; now sponsors Grand Juries in CSI Crime and Safety Investigation