Briefing from United States Marine Field McConnell
Plum

City Online - (

AbelDanger.net

)
September 1, 2015
1. In 1988, drug-hub banker HSBC financed the RCA GB 1929 buyout and allegedly outsourced the operation of ACARS automated time clocks and OOOI jetway signals to
Serco
protégées to track mules and assassinate or intimidate whistleblowers.
2. In 1996, Field McConnell's sister Kristine Marcy – former Senior Counsel to the U.S. Marshals – allegedly installed
Serco
's Joint Automated Booking Stations (JABS) on the Clinton's private servers so they could
alibi up
assassins moving through crime scenes (cf. JonBenet)
3. In August 2010,
Serco
protégées allegedly caught and later killed Gareth Williams in a honey trap on the Clinton servers as the spy-in-the-bag tracked HSBC's drug-hub clients through the pay-to-play Clinton Foundation and its British Virgin Islands accounts.
United States Marine Field McConnell is offering his expert-witness services to the Bin Laden Group to develop simulations which explain the synchronized flying events of 9/11 and the Baker's Dozen crashes (see below) and ties Usama bin Laden's words
"I am thankful to …. Pakistan who refused to believe in lie of the demon"
with McConnell's e-book "
Shaking Hands With the Devil's Clocks
". (See
http://www.abeldanger.net/2010/01/field-mcconnell-bio.html
)
"From Field McConnell …. The Baker's Dozen in chronological order.
Also YouTubes done by others for MH370 and GW9525. If you speak to the filmmakers remind them the logic of ACARS "shaking hands" and why MH370 was therefore never lost.
Adam Air 574 - 1 Jan 07
Kenya Airways 507 - 5 May 07
Speedbird 38 - 17 Jan 08
Colgan 3407 - 12 Feb 09
Air France 447 - 1 Jun 09
Turkish 1951 - 25 Feb 09
Air Afrikiyah 771 - 12 May 2010
Sukhoi Superjet 9 - May 2012
MH370 (1) - 8 March 2014
MH17 - 17 Jul 2014
QZ 8501 - 28 Dec 14
Asia Air 235 - 4 Feb 15
GW9525 (2) - 24 Mar 15
Dead man's dead sister and dead step mother won't talk
Nor will a spy in a bag in a safe house owned by a company called New Rodina (New Motherland) said to be a Russian company client of HSBC registered in the British Virgin Islands.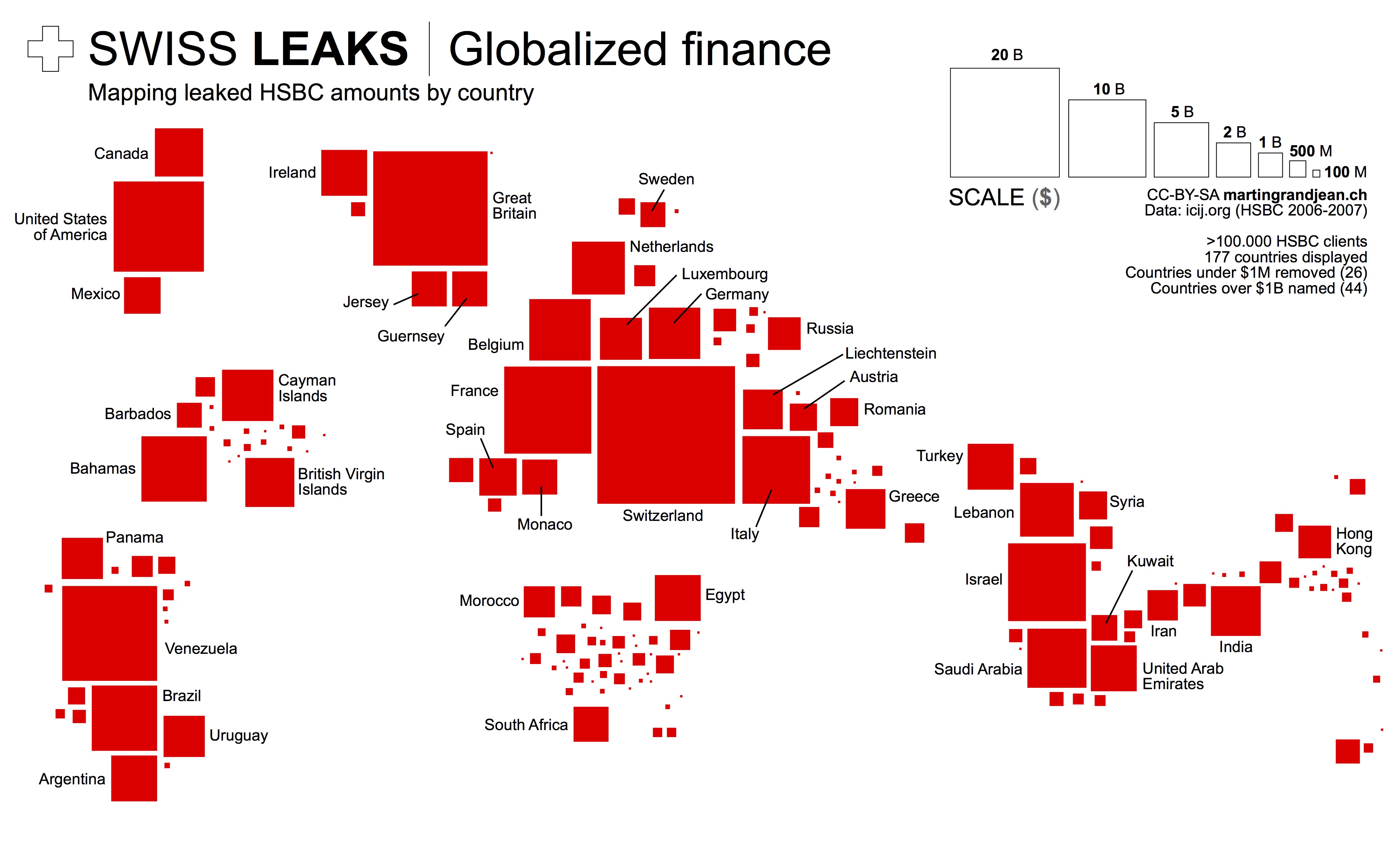 "MI6 spy who was found dead in locked bag had 'hacked secret files about US president' JON STONE Monday 31 August 2015 An MI6 spy who was found dead inside a bag in 2010 had hacked into restricted information about Bill Clinton, it has been claimed. Gareth Williams, a 31-year-old employee of GCHQ who was seconded to the Secret Intelligence Service (MI6), was found dead inside a padlocked bag at a safe house in London.
The Sun on Sunday newspaper quotes an intelligence source as saying Mr Williams had obtained sensitive documents regarding former US president Bill Clinton.
"The Clinton diary hack came at a time when Williams's work with America was of the most sensitive nature," the source is reported to have told the newspaper.
"It was a diplomatic nightmare for Sir John Sawers, the new director of MI6 at the time."
A coroner had previously ruled that Mr Williams was probably unlawfully killed and that his death was likely to have been the result of criminal actions.
Dr Fiona Wilcox said in 2012 however that it was unlikely his death "will ever be satisfactorily explained".
Police have previously said that a third party "may have been" involved in Mr Williams' death, but in 2013 Scotland Yard claimed that he had locked himself in the bag by accident.
"The MPS position is that, on balance, it is a more probable conclusion that there was no other person present when Gareth died. But the reality is that… there exist evidential contradictions and gaps in our understanding," said Deputy Assistant Commissioner Martin Hewitt.
A number of theories have been posited regarding Mr Williams' death, including that he was involved in a "sex game gone wrong", or targeted by foreign or domestic intelligence services." "Friday, August 27, 2010 Gareth Williams murder story represents an old British intelligence modus operandi Death of British espionage officer suggests a sinister plot involving British intelligence....assassins of MI6..... http://globalresearch.ca/index.php?context=va&aid=20878 The discovery of the body of 31-year old British Government Communications Headquarters (GCHQ) officer Gareth Williams in a posh flat in Pimlico, just a mile from the "Ziggurat" headquarters of the British MI-6 Secret Intelligence Service headquarters along the banks of the Thames in Vauxhall, bears all the markings of a British intelligence hit..... http://cryptome.org/eyeball/nsa-sanantonio/nsa-sanantonio.htm
Williams, who had frequently traveled in the past to visit his counterparts at the National Security Agency (NSA) in Fort Meade, Maryland and was due to return home to Cheltenham, the headquarters of the signals intelligence (SIGINT) agency GCHQ, was found stuffed in a bag in the flat's bathroom. Police estimated Williams, whose body was decomposed and reportedly, dismembered, had been dead for some two weeks. Several cell phone and SIM cards were found neatly arranged in the flat.
There was no sign of a break-in at the flat on Alderney Street, where two former British Home Ministers, Michael Howard and Lord Brittan, also reside, and police report that Williams may have known his murderer or murderers. The flat property is owned by a company called New Rodina [Rodina is Russian for "new motherland"], said to be a Russian company registered in the British Virgin Islands. However, the reported presence of retina scanners on the flat's lock suggests the flat was used by MI-6 as a safe house of some sort. There is little known about New Rodina because of British Virgin Islands company secrets laws. New Rodina bought the property in 2000 with a mortgage from the Royal Bank of Scotland and The Guardian has reported that the agent for the property was the law firm Park Nelson, which had offices off Fleet Street in London. "New Rodina" is a term used by British intelligence members to refer to being stationed in London. It is a term used by Russian exiles living abroad -- "new motherland." "EXCLUSIVE: HILLARY SHARED AN EMAIL NETWORK WITH THE CLINTON FOUNDATION AP Photo/Charlie Neibergall by PATRICK HOWLEY 31 Aug 2015 2,177 7,000 Pages of Clinton Emails to Be Released Inform Hillary Clinton's private email server was housed at the same physical location and on the same network as an email server used and operated by the Clinton Foundation, Breitbart News has exclusively learned.
Records reveal that Hillary Clinton's private clintonemail.com server shared an IP address with her husband Bill Clinton's email server, presidentclinton.com, and both servers were housed in New York City, not in the basement of the Clintons' Chappaqua, New York home.
Web archives show that the Presidentclinton.com Web address was being operated by the Clinton Foundation as of 2009, when Hillary Clinton registered her own clintonemail.com server.
Numerous Clinton Foundation employees used the presidentclinton.com server for their own email addresses, which means that they were using email accounts that, if hacked, would have given any hacker complete access to Hillary Clinton's State Department emails, as well.
The bombshell revelation raises new concerns about the possible illegality of Hillary Clinton's private email use. The former Secretary of State is under federal investigation for potentially violating the Espionage Act by allowing people without a security clearance to access classified information. The fact that Hillary was sharing an email network with a private foundation means that people without a security clearance almost certainly had physical access to her server while she was working at the State Department.
Here's what we know:
The Servers Have The SAME IP Address Hillary's clintonemail.com server and the Foundation-run presidentclinton.com email server have exactly the same IP address, and the same SSL certificate (which an organization purchases for an email server to verify its trustworthiness).
mail.clintonemail.com and mail.presidentclinton.com both have an IP address of 64.94.172.146, according to an SSL Certificate Checker.
The two servers both have that same IP address, 64.94.172.146, according to DNS records. (Here are records for Hillary's server, and here are records for Bill's server).
Both servers have the same IP address, according to another independent Internet records database, robtex.net.
The fact that both of these email servers have the same IP address means that they were operating on the same network, and sharing physical space. A computer expert tells Breitbart News that the servers were probably operating on the same machine. It is also possible that they were operating on different machines on the same network, which still means that the machines would have to be close enough to exist in the same physical location. President Clinton's server was created in 2002, while Hillary's was created in 2009, which means that Hillary's server was simply added to Bill's Foundation-run server network.
They Had The SAME IP Address When She Was Secretary of State Hillary's server and Bill's Foundation-run server also shared a different IP address during her tenure as Secretary of State.
From September 8, 2009 until June 24, 2011, Bill Clinton's Foundation-run mail.presidentclinton.com server had an IP address of 24.187.234.187, according to DNS records.
Hillary's mail.clintonemail.com server had the same exact IP address, 24.187.234.187, from the dates May 21, 2010 until October 21, 2010, according to DNS records.
Their Shared IP Address Can Be Traced to Midtown Manhattan A geographical search for the IP address that both servers shared at registration traces to Midtown Manhattan, according to three different databases: infosniper.net, which locates a Midtown latitude/longitude point, ip-tracker.org, which also gives a Midtown latitude/longitude point, and whatsmyip.org.
Clinton Foundation headquarters are currently located at 1271 6th Avenue in Midtown. Bill Clinton's office is at 55 West 125th Street The Denver-based firm Platte River Networks told Breitbart News that it physically moved Hillary Clinton's private email server out of the basement of her Chappaqua home in 2013. But the Clintons could have moved the server from Manhattan to Chappaqua before Platte River got there.
Clinton Foundation Employees Had presidentclinton.com email addresses The employees who have used presidentclinton.com email addresses included former Bill Clinton right-hand man Doug Band, as well as Justin Cooper, a Hillary aide who has worked with the Foundation, Terry Krinvic, Laura Graham, and John Zimmerebner.
Was Chelsea Clinton On The Server?
The email server for mail.chelseaoffice.com, which is no longer active, resolves toclintonemail.com, according to DNS records. Wikileaks confirms that thechelseaoffice.com server was used by Chelsea Clinton employees.
Hillary Even Admitted That She Used Her Husband's "System" "Well the system we used was set up for President Clintons office and it had numerous safeguards it was on property guarded by the Secret Service and there were no security breaches, so I think that the use of that server which started with my husband proved to be effective and secure," Hillary Clinton said in a March 2015 press conference.
Clinton has not returned to that talking point since.
The Clinton Foundation and Hillary Clinton's campaign did not return requests for comment by press time." "Diamond Dealers in Deep Trouble as Bank Documents Shine Light on Secret Ways By Ryan Chittum February 9, 2015, 8:00 am KEY FINDINGS HSBC Private Bank (Suisse) continued to offer services to clients who had been unfavorably named by the United Nations, in court documents and in the media as connected to arms trafficking, blood diamonds and bribery.
HSBC served those close to discredited regimes such as that of former Egyptian president Hosni Mubarak, former Tunisian president Ben Ali and current Syrian ruler Bashar al-Assad.
Clients who held HSBC bank accounts in Switzerland include former and current politicians from Britain, Russia, Ukraine, Georgia, Kenya, Romania, India, Liechtenstein, Mexico, Lebanon, Tunisia, the Democratic Republic of the Congo, Zimbabwe, Rwanda, Paraguay, Djibouti, Senegal, Philippines and Algeria.
The bank repeatedly reassured clients that it would not disclose details of accounts to national authorities, even if evidence suggested that the accounts were undeclared to tax authorities in the client's home country. Bank employees also discussed with clients a range of measures that would ultimately allow clients to avoid paying taxes in their home countries. This included holding accounts in the name of offshore companies to avoid the European Savings Directive, a 2005 Europe-wide rule aimed at tackling tax evasion through the exchange of bank information. ..
Swiss Leaks is a collaborative investigation that exposes how the Swiss branch of one of the world's biggest banks, HSBC, profited from doing business with tax dodgers and criminals around the world. ..
Belgium, center of the world diamond trade, charges HSBC's Swiss Private Bank with fraud; many dealers under investigation around the world Still, without Swiss bank accounts and various offshore financial operators, money laundering and tax evasion would be much harder to pull off. The diamond trade is extraordinarily lucrative, which is why some banks might look the other way to get a piece of the business. The files obtained by ICIJ and Le Monde show the bankers at HSBC were eager to court diamantaires and to help some of them avoid taxes by shielding their assets.
The secret HSBC files ICIJ has analyzed are based on data originally smuggled away by an HSBC employee-turned-whistleblower and handed over to French authorities in 2008. France has shared the files with other countries, and they are causing legal repercussions around the world. A Belgian prosecutor charged HSBC's Swiss unit in November with fraud, money laundering, and criminal conspiracy — mostly involving clients in the diamond business — accusing the bank of "knowingly favoring and encouraging fiscal fraud, giving privileged clients access to offshore accounts, particularly in Panama and the [British] Virgin Islands." HSBC said at the time that it would "cooperate to the fullest extent possible."
In a statement to ICIJ, HSBC wrote, "We acknowledge and are accountable for past compliance and control failures. We have taken significant steps over the past several years to implement reforms and exit clients who did not meet strict new HSBC standards, including those where we had concerns in relation to tax compliance.""
"Marketing space on jetways was uncommon until the early 2000s when HSBC launched their campaign "The World's Local Bank.:[8]
Peter Stringham, head of marketing for HSBC worldwide,[9] worked closely with Lowe's, the Group's global agency, in developing the campaign which required a single global platform. Stringham noticed jetways were a global medium which had not been tapped.[10]
HSBC thus bought the rights to jetways across major localities in 81 countries and territories.[11] Hence, the vast majority of advertising on jetways globally display HSBC advertising.[citation needed]" "

Serco

was founded in 1929 as RCA Services Limited, a United Kingdom division of the Radio Corporation of America and initially provided services to the cinema industry.[4] It changed its name to Serco in 1987 and has been a London Stock Exchange listed company since 1988.[4] On 29 December 2008, Serco acquired SI International.[5]
In November 2014 its share price, which stood at 674p before the taxpayer scandal broke in 2013 collapsed to 218.7p, after four profit warnings. The new chief executive Rupert Soames sold off "scores of divisions". He said the company was suffering from ministers' improved ability at driving a bargain, and claimed that "the Government has got much more adept at writing contracts and transferring risk to the private sector".[6] On 17th November 2014, it was announced that Alastair Lyons would resign from his position as chairman of

Serco

.[7] Lyons referred to "operational mis-steps" for which he took "ultimate responsibility", but said he had not been forced out.[8]
Between 2007 and 2014 Serco published a magazine, Ethos." "The

[Nortel JABS]

customer The Department of Justice (DOJ) is the world's largest law office — the central agency for enforcing federal, criminal and civil laws and home to 40 separate Federal agencies. In accordance with Federal mandates, DOJ continually implements e-Government initiatives across its core functional areas. These efforts include architecting information sharing solutions that help streamline law enforcement processes and procedures at all levels of government…
> Eliminates multiple data entries — Different law enforcement departments often investigate and book the same individuals concurrently. Because JABS provides automated links between booking operations, duplicate data entry is eliminated.
> Easily interfaces with other agencies' automated systems — JABS' generic interface makes it easy to connect with other agencies that have developed their own Automated Booking System (ABS). Costs of coming on-line with JABS are further reduced as the government gives the booking station software to Federal law enforcement agencies at no cost.
> Enables secure connectivity among participating agencies — JABS includes comprehensive security functionality to safeguard the sensitive information being shared between the participating agencies and ensure the integrity of the numerous agency interfaces connected.
>Lowers costs by reducing the number of booking stations — JABS' interagency booking functionality enables the United States Marshals Service (USMS) to book arrestees for other agencies, thus eliminating the need for every user to have a booking station. …" "In aviation, ACARS (/ˈeɪkɑrz/; an acronym for Aircraft Communications Addressing and Reporting System) is a digital datalink system for transmission of short messages between aircraft and ground stations via airband radio or satellite. The protocol was designed by ARINC and deployed in 1978,[1] using the Telex format. More ACARS radio stations were added subsequently by SITA.
Prior to the introduction of datalink in aviation, all communication between the aircraft and ground personnel was performed by the flight crew using voice communication, using either VHF or HF voice radios. In many cases, the voice-relayed information involved dedicated radio operators and digital messages sent to an airline teletype system or successor systems.
Particularly, the airlines paid the flight and cabin crews according to whether the aircraft was Out of the gate, Off the ground, On the ground, or In the gate. The flight crews reported these times by voice to geographically dispersed radio operators. Anecdotally, the airlines believed the flight crews "fudged" these reported times to the crews benefit, so believed they would save not only the cost of the radio operators, but also would realize a labor savings for the flight and cabin crews through more accurate time reporting.
In an effort to reduce crew workload and improve data integrity, the engineering department at ARINC introduced the ACARS system in July 1978, as essentially an automated time clock system. Teledyne Controls produced the avionics and the launch customer was Piedmont Airlines. The original expansion of the abbreviation was "Arinc Communications Addressing and Reporting System".[2] Later, it was changed to "Aircraft Communications, Addressing and Reporting System". The original avionics standard was ARINC 597, which defined an ACARS Management Unit (MU) consisting of discrete inputs for the doors, parking brake and weight on wheels sensors to automatically determine the OOOI times and generate and send as telex messages. It also contained a Medium Shift Keying (MSK) modem used to transmit the OOOI reports over the existing VHF voice radios. The first day of operations saw about 4,000 transactions, but ACARS did not experience widespread use by the major airlines until the 1980s. The original ACARS development team was headed by Crawford Lane and included Betty Peck-a programmer, Ralph Emory-an engineer, and Dwayne Rolfson-Mgr A/G Operations. The terrestrial site, a pair of Honeywell Level 6 minicomputers and their software was developed by a subcontractor - Eno Compton of ECOM, Inc.
Early ACARS systems were extended over the years to support aircraft with digital data bus interfaces, flight management systems, and printers."


Yours sincerely,

Field McConnell, United States Naval Academy, 1971; Forensic Economist; 30 year airline and 22 year military pilot; 23,000 hours of safety; Tel: 715 307 8222

David Hawkins Tel: 604 542-0891 Forensic Economist; former leader of oil-well blow-out teams; now sponsors Grand Juries in CSI Crime and Safety Investigation