A Request by United States Marine Field McConnell
for
Images Leading To A Proof by Contradiction Of Assertions Below
Plum

City Online - (

AbelDanger.net

)
September 25, 2015
1. AD ASSERTS THAT
SERCO
FORMED 8(A) COMPANIES INTO A LONG-RANGE CLIMATE GROUP to kill or bankrupt climate-change deniers and destroy industrialized-society assets such as the Boeing 747-121 of Pan Am Flight 103 – blown up on 21 December 1988 over Lockerbie, Scotland – and the Boeings guided into targets in New York and Washington on 9/11.
2. AD ASSERTS THAT CARLY FIORINA'S HP ASSOCIATES EQUIPPED ISIS – ONE OF
SERCO
'S LONG RANGE 8(A) GROUPS – TO SCARE POPE FRANCIS INTO SCARY pronouncements on man-made climate change or face the mass murder of Christians in a global caliphate.
3. AD ASSERTS THAT FIORINA'S HP ASSOCIATES EQUIPPED AL-QAEDA – ONE OF
SERCO
'S LONG RANGE 8(A) GROUPS – TO LAUNCH THE 9/11 ATTACKS FROM HOTELS BOOKED BY THE CLINTON FOUNDATION for death-pool betting on the victims in the hijacked planes and in the towers destroyed by remote time-stamped demolitions at Ground Zero.
United States Marine Field McConnell (
http://www.abeldanger.net/2010/01/field-mcconnell-bio.html
) is writing an e-book "
Shaking Hands With the Devil's Clocks
" and invites readers to e-mail him images (examples below) for a proof by contradiction of the three assertions above.
"We have received independent confirmation from our sources inside Syria that these men were former Muslims that had converted to Christianity. They were not '..rebel fighters from a rival faction.." as many news outlets are reporting. Each of the 8 men were charged with the crime of apostasy for renouncing Islam and converting to Christianity. When confronted by the ISIS members, they refused to "revert" to Islam. This is the "only" reason they were crucified. According to Islamic jurisprudence, crucifixion is a method of death reserved for Christians. They do not crucify other Muslims."
Pedophile depopulationist Maurice Strong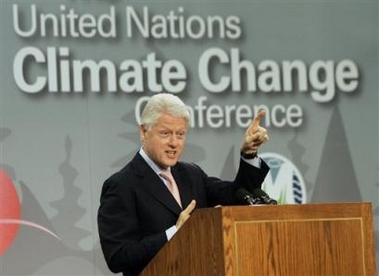 The 9/11 Hotel - Part 1 of 5




The Mayfair Set episode 1- Who Pays Wins


"The SAS was the brain child of Lieutenant Archibald David Stirling, Initially the unit was known as 'L' Detachment, SAS Brigade, (so named from August 24, 1941) Stirling often credited Jock Lewes and Paddy Blair Mayne as co-founders of the unit. Initially the unit was going to be a parachute unit, which would be dropped behind enemy lines, blow up airfields, and then rendezvous with the LRDG and be brought back to friendly lines.
After a dismal failure with the first air drop, Stirling discussed the idea of LRDG providing "taxi" service to and from enemy targets. The LRDG agreed but eventually this became an undue stress for the LRDG as they still had their other duties to do. Eventually the SAS acquired their own vehicles and were taught the necessary desert navigational skills by the LRDG. Unlike the LRDG, the SAS did little reconnaissance work and no surveying work, concentrating principally on destruction of enemy airfields.
At times, the SAS and the LRDG were at odds with each other. This was especially the case when the SAS conducted raids in areas where the LRDG were conducting road watches or other intelligence gathering missions. On more than one occasion, the LRDG had missions compromised and lives lost because the SAS performed a raid in an area off limits to direct action. For the most part, however, the units complimented each other.
After the Desert War ended, the SAS continued work in Italy and later Northern France, often performing duties as a motorized airborne/commando force. The unit was disbanded after the war but quickly reconstituted in 1947."
"The 5 Most Important Points of Pope Francis's Climate Change Encyclical Christopher J. Hale @chrisjollyhale June 18, 2015 Christopher Hale is executive director at Catholics in Alliance for the Common Good and the co-founder of Millennial. We can and must make things better Pope Francis's groundbreaking encyclical letter on care for creation made its anticipated debut Thursday morning, and once again, the Bishop of Rome has delivered a masterpiece. The document will play a key role in United Nations Paris Climate Change Conference this November and will be a pivotal point of debate as the 2016 presidential campaign heats up here at home. So what exactly does the pope address in this letter? Here are the top five points in what Francis describes as a "dialogue with all people about our common home."
1. Climate change is real, and it's getting worse. Though some politicians in the U.S. still argue about the reality of the climate change, Pope Francis doesn't mince words: "Climate change is a global problem with grave implications: environmental, social, economic, political and for the distribution of goods. It represents one of the principal challenges facing humanity in our day," he says. "If present trends continue, this century may well witness extraordinary climate change and an unprecedented destruction of ecosystems, with serious consequences for all of us."
2. Human beings are a major contributor to climate change.While many agree that climate change is real, some believe that human beings don't contribute to it. The science suggests otherwise, and Pope Francis—a trained chemist—says human beings do have an effect on the Earth: "We have come to see ourselves as her lords and masters, entitled to plunder her at will."
3. Climate change disproportionately affects the poor. Climate change's worst impact, Pope Francis says, "will probably be felt by developing countries in coming decades. Many of the poor live in areas particularly affected by phenomena related to warming, and their means of subsistence are largely dependent on natural reserves and ecosystemic services such as agriculture, fishing and forestry." This environmental inequality creates a strange economic phenomenon: Poor countries are often financially indebted to rich countries. The world has what Pope Francis calls a "social debt towards the poor … because they are denied the right to a life consistent with their inalienable dignity."
4. We can and must make things better. Some of those who study climate change believe this process to be irreversible, too far gone. But Francis—whose first major letter was entitled Joy of the Gospel—says he doesn't believe we should be robbed of hope. "Human beings, while capable of the worst, are also capable of rising above themselves, choosing again what is good, and making a new start"
5. Individuals can help, but politicians must lead the charge.Francis argues that personal responsibility is an important step toward reversing climate change, but that political and structural transformations are needed for lasting change. "Every effort to protect and improve our world entails profound changes in lifestyles, models of production and consumption, and the established structures of power which today govern societies." Some politicians argue that Pope Francis and the Catholic Church should stay out of climate change debates and "leave science to the scientists." But Francis and the church know that protecting creation is first and foremost a moral and religious issue. It's a response to God's ancient request that we preserve, protect, and sustain creation. Francis has said before that he hopes today's politicians will take this responsibility to heart as they address one of the most important issues of our times: "I beg the Lord to grant us more politicians who are genuinely disturbed by the state of society, the people, the lives of the poor!""
"GOP Candidate Carly Fiorina

[Cara Carleton Sneed]

Pathological Liar And Protegée Of NSA And CIA Boss Michael Hayden by United Front Against Austerity | Tax Wall Street Party GOP Candidate Carly Fiorina Born Cara Carleton Sneed Unmasked as Top Spook, Pathological Liar and Protegée of NSA and CIA Boss Michael Hayden; Carly Holds Top Secret Security Clearance; Downsizing and Runaway Shop Queen Attended Posh London Private School; Father Was Elitist Dean of Duke University Law School and Federal Appellate Judge; Claim She Started as Secretary Is a Tissue of Lies; Her Candidacy Raises Issue of Intelligence Community Asset in the White House
Carly Fiorina, whose birth name is Cara Carleton Sneed, claims that she started as a secretary and heroically rose to become a CEO of Hewlett Packard. Republican candidates seeking to dupe their gullible supporters and mask their dubious personal backgrounds often tout this typical Horatio Alger rags-to-riches story. Carly Fiorina is no exception to this pattern however her personality is saturated with this lie and many others as well as exhibiting signs of insanity that only comes from being attached at the hip to the intelligence establishment.
Fiorina's father was Joseph Tyree Sneed, III who would become the dean of Duke University School of Law, a Deputy Attorney General, and a judge on the United States Court of Appeals for the Ninth Circuit. Readers are reminded that the only judicial level higher than the circuit appellate court is the Supreme Court; this would make Carly's father an incredibly influential and well-connected individual. Carly went to the posh all-girls Channing School in London and then to Stanford University. It is likely that Carly's story of starting as a humble secretary came as a result of her father pressuring her to taking up a job with Kelly Girls, which she did during the summer as a student at Stanford. After dropping out of law school at UCLA and she moved on to business school and then to her well publicized career as an asset stripper and wrecker of companies like Lucent and Hewlett-Packard.
It was allegedly only after the board of directors at Hewlett-Packard fired her that Carly came into the orbit of the intelligence community, but some are skeptical. She had previously provided services for the Pentagon through an unpaid position on the Defense Business Board. But her breakthrough came when she was picked by the infamous war criminal Michael Hayden to lead the CIA's External Advisory Board. The National Review reported:
"Hayden called up the CEO of Hewlett Packard, Carly Fiorina. 'HP made precisely the equipment we needed, and we needed in bulk,' says Robert Deitz, who was general counsel at the NSA from 1998 to 2006. Deitz recalls that a tractor-trailer full of HP servers and other equipment was on the Washington, D.C. Beltway, en route to retailers, at the very moment Hayden called. Fiorina instructed her team to postpone the retailer delivery and have the driver stop. An NSA police car met up with the tractor-trailer and the truck proceeded, with an armed escort, to NSA headquarters in Fort Meade, Maryland. It was an early moment in the close professional relationship between Hayden and Fiorina. Five years later, President George W. Bush named Hayden director of the Central Intelligence Agency. Upon assuming control at Langley, Hayden decided that he wanted to create an 'External Advisory Board.' He once again turned to Fiorina, and she went on to chair that board."[1]
The National Review article goes on to detail how Carly was a consistent presence in at Langley and worked on "assembling recommendations for national-security policy and developing a close working relationship with some of the most powerful officials in the administration."
Robert Deitz, the source for much of the Review's commentary on Fiorina, is now a loyal supporter of her campaign. He also told the Review that Fiorina had "more or less" the highest level of security clearance. Fiorina sat on a panel during her tenure at the CIA that was faced with the question of whether foreign intelligence had a future in the country; her panel's answer is classified but Dietz reported that it was "unclear" whether the intelligence community would require major adjustments to continue its foreign intelligence operations.
As President, Carly would make the Nixon and Bush 43 administrations look like the ACLU. Her sponsor, Michael Hayden, was the head of the NSA and then the CIA, and was for a time the highest ranking US military officer. He is a totalitarian bureaucrat, once telling reporters that probable cause for search warrants was not a part of the Fourth Amendment's prohibition of unreasonable searches and seizures. He was up to his neck in NSA wiretaps and snooping, including the abortive Project Trailblazer, which was widely criticized and shut down. Fiorina would shred what is left of civil liberties." "What Did Carly Fiorina Really Say About Islam After 9-11?
Here's the official transcript of what Carly Fiorina said about Islam on September 26, 2001:
I'll end by telling a story.
There was once a civilization that was the greatest in the world.
It was able to create a continental super-state that stretched from ocean to ocean, and from northern climes to tropics and deserts. Within its dominion lived hundreds of millions of people, of different creeds and ethnic origins.
One of its languages became the universal language of much of the world, the bridge between the peoples of a hundred lands. Its armies were made up of people of many nationalities, and its military protection allowed a degree of peace and prosperity that had never been known. The reach of this civilization's commerce extended from Latin America to China, and everywhere in between.
And this civilization was driven more than anything, by invention. Its architects designed buildings that defied gravity. Its mathematicians created the algebra and algorithms that would enable the building of computers, and the creation of encryption. Its doctors examined the human body, and found new cures for disease. Its astronomers looked into the heavens, named the stars, and paved the way for space travel and exploration.
Its writers created thousands of stories. Stories of courage, romance and magic. Its poets wrote of love, when others before them were too steeped in fear to think of such things.
When other nations were afraid of ideas, this civilization thrived on them, and kept them alive. When censors threatened to wipe out knowledge from past civilizations, this civilization kept the knowledge alive, and passed it on to others.
While modern Western civilization shares many of these traits, the civilization I'm talking about was the Islamic world from the year 800 to 1600, which included the Ottoman Empire and the courts of Baghdad, Damascus and Cairo, and enlightened rulers like Suleiman the Magnificent.
Although we are often unaware of our indebtedness to this other civilization, its gifts are very much a part of our heritage. The technology industry would not exist without the contributions of Arab mathematicians. Sufi poet-philosophers like Rumi challenged our notions of self and truth. Leaders like Suleiman contributed to our notions of tolerance and civic leadership.
And perhaps we can learn a lesson from his example: It was leadership based on meritocracy, not inheritance. It was leadership that harnessed the full capabilities of a very diverse population — that included Christianity, Islamic, and Jewish traditions.
This kind of enlightened leadership — leadership that nurtured culture, sustainability, diversity and courage — led to 800 years of invention and prosperity.
In dark and serious times like this, we must affirm our commitment to building societies and institutions that aspire to this kind of greatness. More than ever, we must focus on the importance of leadership — bold acts of leadership and decidedly personal acts of leadership. With that, I'd like to open up the conversation and see what we, collectively, believe about the role of leadership.""
"Naval Air Facility Washington is a United States Naval Reserve air facility. It was merged in 2009 with Andrews Air Force Base to create Joint Base Andrewsin accordance with law passed by Congress under the 2005 Base Realignment and Closure Commission (BRAC). Although they share parallel runways, NAF Washington was originally considered a separate air installations and maintained a separate Navy/Marine Corps-unique FAA airfield identifier of NSFand an ICAO airfield identifier of KNSF. Pursuant to BRAC 2005, these separate airfield identifiers were discontinued on 29 March 2009 and all flight operations in and out of NAF Washington use the Andrews AFB airfield identifiers of ADW and KADW as appropriate.[1]
Naval Air Facility Washington (NAFW) maintains a Joint Partnership as the supported component of Joint Base Andrews-NAF Washington. As a result of BRACs between 1988 and 2015 that closed seven other Navy Reserve (formerly Naval Reserve)-controlled naval air stations and naval air facilities across the United States, NAFW is one of only three remaining Navy Reserve air installations in the U.S. It is subordinate to Commander Naval Air Force Reserve headquartered in San Diego, CA. Its mission is training and readiness support for 12 Navy and Marine Corps commands aboard NAFW in order to deploy forces globally. These tenant commands include 3 operational squadrons: VR-1, VR-53, and VMR Andrews. The squadrons execute missions with C-37B, C-20D, C-130T, and UC-35D aircraft to support VIP transport, Navy Airlift Logistics, and Marine Corps VIP flights. The other tenant commands on NAFW perform different missions supporting various enterprises throughout the Navy. Navy Operational Support Center (NOSC) Washington ensures personnel support and mobilization readiness for over 3000 Navy Reservists in the DC area. Fleet Readiness Center (FRC) Mid-Atlantic det NAFW performs all the intermediate level maintenance functions to support the operational squadrons. Navy Communication-Security Material System (NCMS) Command manages all COMSEC throughout the Navy and reports to Navy Cyber Command. Additional NAFW tenant commands include: Information Dominance Corps (IDC) Region Washington, Branch Health Clinic NAFW, Aviation Supply Depot (ASD) Washington, Fleet Logistics Center (FLC) det NAFW, Navy Recruiting Office Andrews and the Kennedy Irregular Warfare Center. Over 700 personnel work on NAFW on a daily basis. In addition to deciding executive facility priorities with the Air Force, the NAFW HQ staff provides the following functions to the tenants: maintenance of the Navy Marine Corps Internet system, Communications Security Material support, VIP hosting, facility coordination, and station weapons."
"Pentagon, Navy grapple over NMCI delay By Bill Murray Jul 16, 2001 Naval Station Norfolk Related Links "Navy intrusions on rise" It was a tense week for proponents of the Navy Marine Corps Intranet contract as Navy and Defense Department officials wrangled over how the innovative outsourcing program should be tested and evaluated.
The current plan is to have 42,000 NMCI users by this November. However, meeting that schedule could be stalled until November 2002, according to a June 29 memo by Linton Wells II, acting DOD chief information officer.
In the memo, obtained by Federal Computer Week, Wells cited an updated NMCI schedule that Joseph Cipriano, Navy Department program executive officer for information technology, presented June 27 to a Pentagon oversight and review group. Referring to a "significant slip" in NMCI implementation, Wells wrote, "A schedule impact of this magnitude usually indicates that major problems exist.
"As the DOD CIO, I want you to know I fully support the [Navy Department's] efforts, but these issues must be resolved before I can provide the mandated Clinger-Cohen Act certification to Congress." Clinger-Cohen requires agencies to implement enterprise architectures; Congress made NMCI compliance with the act a prerequisite for releasing fiscal 2002 funds.
Wells met with Navy Department and DOD test and evaluation officials July 12 to discuss their options. The outcome was unknown, but a source familiar with the situation said another meeting is scheduled for this week.
Rick Rosenburg, NMCI program executive for lead vendor Electronic Data Systems Corp., predicted that officials would reach a compromise and denied that major program problems exist. "We are ready to go" the last week in July with the first 500 NMCI users at Naval Air Facility Washington.
The talk of delays comes on the heels of July 9 comments by Sen. John Warner (R-Va.), ranking member on the Senate Armed Services Committee. Speaking with reporters at the opening of the first NMCI network operations center, Warner indicated that commercial test and evaluation techniques were not enough to prove the contract's mettle.
But a Warner spokesman said the senator was not prescribing a strategy for the $6.9 billion procurement project. "He wants DOD and [the Navy Department] to work together" to reach an agreement, Carter Cornick said. "They've got to do their job, and then we'll evaluate."
If DOD uses commercial test and evaluation methods to measure NMCI, the evaluation could meet its November 2001 deadline, an EDS official said. If Congress does not receive the mandated operational evaluation from Wells in time to approve the funds, the Navy Department wouldn't be able to use any fiscal 2002 dollars for NMCI.
If Wells were to require that NMCI undergo the same testing and evaluation regimen that DOD officials use for weapons systems, Rosenburg said EDS would have to halt its NMCI deployment after it switches over the entire Naval Air Systems Command. "The testing community has worked hard to develop a reasonable approach and is not the reason for the slippage," said Pentagon spokeswoman Susan Hansen, who attributed NMCI's problems to the number of legacy applications that require testing. Any attempt to delay NMCI is a "huge mistake," according to Paul Brubaker, the former Pentagon deputy CIO who is now president of e-government solutions at Commerce One Inc.
"If those who seek to use the political process to impede [NMCI] are successful—and we can only pray they are not—it may irrevocably destroy the ability of government to modernize its infrastructure and realize the promise of the Information Age," Brubaker said." "CIA Aided Program to Spy on U.S. Cellphones Marshals Service uses airborne devices that mimic cell towers to scan data on thousands of cellphones By DEVLIN BARRETT Updated March 10, 2015 7:39 p.m. ET WASHINGTON—The Central Intelligence Agency played a crucial role in helping the Justice Department develop technology that scans data from thousands of U.S. cellphones at a time, part of a secret high-tech alliance between the spy agency and domestic law enforcement, according to people familiar with the work.
The CIA and the U.S. Marshals Service, an agency of the Justice Department, developed technology to locate specific cellphones in the U.S. through an airborne device that mimics a cellphone tower, these people said.
Today, the Justice Department program, whose existence was reported by The Wall Street Journal last year, is used to hunt criminal suspects. The same technology is used to track terror suspects and intelligence targets overseas, the people said.
The program operates specially equipped planes that fly from five U.S. cities, with a flying range covering most of the U.S. population. Planes are equipped with devices—some past versions were dubbed "dirtboxes" by law-enforcement officials—that trick cellphones into reporting their unique registration information.
The surveillance system briefly identifies large numbers of cellphones belonging to citizens unrelated to the search. The practice can also briefly interfere with the ability to make calls, these people said.
Some law-enforcement officials are concerned the aerial surveillance of cellphone signals inappropriately mixes traditional police work with the tactics and technology of overseas spy work that is constrained by fewer rules. Civil-liberties groups say the technique amounts to a digital dragnet of innocent Americans' phones.
The CIA has a long-standing prohibition that bars it from conducting most types of domestic operations, and officials at both the CIA and the Justice Department said they didn't violate those rules. The cooperation began a decade ago, when the CIA arranged for the Marshals Service to receive more than $1 million in gear to conduct such surveillance, said people familiar with the program. More than $100 million went into research and development of the devices.
For years, the U.S. Marshals' Technical Operations Group worked with the CIA's Office of Technical Collection to develop the technology. In the early days it was the CIA that provided the most resources, said the people familiar with the matter. The CIA gave the Marshals Service the ability to conduct what officials called "silent stimulation" of cellphones. By using a device that mimics a cell tower, all phones in its range are compelled to send identifying information. When the device finds a target phone in that sea of information, the plane circles overhead until the device can locate it to within about 3 yards.
Some versions of the technology also can be used to intercept signals from phones, these people said. U.S. military and intelligence agencies have used the technology in Afghanistan, Iraq, and elsewhere to hunt terrorists, and map the use of cellphones in such places, according to people familiar with the work.
The cooperation between technical experts at the CIA and the Marshals Service, which law-enforcement officials have described as a "marriage," represents one way criminal investigators are increasingly relying on U.S. intelligence agencies for operational support and technical assistance in the wake of the Sept. 11, 2001, attacks. Many Justice Department officials view the joint effort with the CIA as having made valuable contributions to both domestic and overseas operations.
A CIA spokesman declined to comment on whether the CIA or any other agency uses the devices. Some technologies developed by the agency "have been lawfully and responsibly shared with other U.S. government agencies," the spokesman said. "How those agencies use that technology is determined by the legal authorities that govern the operations of those individual organizations—not CIA." He also said the relationship between the Marshals Service and CIA tech experts couldn't be characterized as a marriage.
The Justice Department, which oversees the Marshals Service, would neither confirm nor deny the existence of such technology, saying that doing so would tip off criminals.
A Justice Department spokesman said Marshals Service techniques are "carried out consistent with federal law, and are subject to court approval." The agency doesn't conduct "domestic surveillance, intelligence gathering, or any type of bulk data collection," the spokesman said, adding that it doesn't gather any intelligence on behalf of U.S. spy agencies.
To civil libertarians, the close involvement of America's premier international spy agency with a domestic law-enforcement arm shows how military and espionage techniques are now being used on U.S. citizens.
"There's a lot of privacy concerns in something this widespread, and those concerns only increase if we have an intelligence agency coordinating with them," said Andrew Crockerof the Electronic Frontier Foundation, which has filed a lawsuit seeking more details about the program and its origins.
The Marshals Service program is now the subject of congressional inquiries. The top Republican and Democrat on the Senate Judiciary Committee have raised concerns about possible invasion of privacy and legal oversight of the operations. Judiciary Committee Chairman Charles Grassley (R., Iowa) said the Justice Department must provide answers about its use of the technology, "including the legal authority agencies obtain prior to deploying these tools, the specific information they are giving to judges when requesting to use them, and what policies are in place to ensure the civil liberties of innocent Americans are protected."
Concerns about how the Marshals Service uses the equipment grew among some officials last year after an incident in the Sinaloa area of Mexico. In that operation, several U.S. Marshals personnel were dressed as Mexican marines and carrying Mexican weapons as a Marshals plane circled overhead, searching for a suspect's cellphone signal, according to people familiar with the operation.
As the men on the ground moved toward their target, they were fired on by drug-cartel suspects, and one of the Americans was badly wounded and airlifted to a hospital. The incident underscored for some law-enforcement officials the risks of such operations—that their personnel could be killed or possibly imprisoned while doing something that could be viewed as a crime in a foreign country. People familiar with the work say the agency conducts such operations roughly every few months, though each one is based on specific intelligence and needs.
The CIA and Marshals Service began field-testing one version of the device in 2004, said people familiar with the early years of the cooperation. That device worked on AT&T and T-Mobile phones, as well as most cellphones outside the U.S. As part of the joint work with the CIA, the Marshals Service received more than one of the devices at no cost. At the time, each unit had a price tag of more than $300,000, these people said.
In 2005, the CIA gave the Marshals Service technology to conduct "silent stimulation" of those types of cellphones, both for identifying them and, with a court order, intercepting the communications, these people said. The following year, the CIA and Marshals Service began field testing a way of cracking a different cellphone system used widely in the U.S., giving them the ability to identify phones on the Verizon and Sprint/Nextel networks. A Sprint spokeswoman declined to comment while the other phone companies didn't respond to requests for comment.
In 2008, the CIA arranged for the Marshals Service to receive without charge one of the new devices, which cost about $500,000 each, these people said. That year, they began field testing a new version that would work against the next generation of cellphones, according to people familiar with the work.
Write to Devlin Barrett at devlin.barrett@wsj.com" "HP broadened our definition of a minority business in 2009. The main category of businesses our supplier diversity program supports are minority-owned, woman-owned, veteran-owned and small businesses. For the first time, we have included lesbian, bisexual, gay and transgender-owned (LBGT-owned) businesses in the definition. Through our new sponsorship of, and collaboration with, the National Gay and Lesbian Chamber of Commerce (NGLCC), we will maintain a pipeline of potential LBGT-owned suppliers. In 2009, we also increased our sponsorship of women-owned businesses." "A dead pool, also known as a death pool, is a game of prediction which involves guessing when someone will die. Sometimes it is a bet where money is involved.[1] The combination of dead or death, and betting pool, refers to such a gambling arrangement.[clarification needed] …
In the early 20th century, death pools were popular in dangerous sports such as motorsport, for example the first edition of the Indianapolis 500.[2] Variants[edit] A typical modern dead pool might have players pick out celebrities who they think will die within the year. Most games start on January 1, and run for 12 months although there are some variations on game length and timing.[citation needed] In 2000, website Fucked Company claimed to be a "dot-com dead pool" which invited users to predict the next Internet startups to fail during that era's dot com bust.[3] The site itself folded in 2007 after a long history as a target for strategic lawsuits against public participation by companies.[4]" "The Navy/Marine Corps Intranet (NMCI) was a United States Department of the Navy program which provides a vast majority of information technology services for the entire Department, including the United States Navy and Marine Corps. …
On October 6, 2000, the NMCI contract was awarded to Electronic Data Systems (EDS), now HP Enterprise Services (HP).[11] Secretary of the Navy Gordon England summed up the Navy's IT Environment prior to the commencement of NMCI: "We basically had 28 separate commands budgeting, developing, licensing, and operating IT autonomously. It was inefficient and from the larger Department perspective, produced results that were far from optimal."[12]
NMCI consolidated roughly 6,000 networks—some of which could not e-mail, let alone collaborate with each other—into a single integrated and secure IT environment. HP updated more than 100,000 desktop and laptop PCs in 2007.[13] The program also consolidated an ad hoc network of more than 8,000 applications to 500 in four years and 15,003 logistics and readiness systems to 2,759 over a two-year period.[14] Sub-contractors to HP include:
Apple Inc., Cisco, Dell, McAfee, Microsoft, Oracle Corporation, Sun Micro systems, and Symantec[15] Harris Corporation (which acquired Multimax formerly known as Netco Government Services and WAM! NET), which provided enterprise network infrastructure design and support until its contract expired in 2014.[16]
Verizon, which provides wide area network (WAN) connectivity.
HP also provides the security services once provided by Raytheon.
HP also has worked with more than 400 [8(a)] small businesses, with 5 percent for small disadvantaged businesses, 5 percent for women-owned small businesses and 1.5 percent for HUBZone small businesses. Since its inception, NMCI has exceeded the minimum 40% small business objective set for the contract.[17] NMCI quickly suffered some widely publicized setbacks, including rollout delays that caused HP financial losses.[18] Today, NMCI is described in documents from the Navy's Chief Information Officer as "the core enterprise network for Navy and Marine Corps forces in the United States and Japan, providing secure access to integrated voice, video and data communications."[19]
In 2009 NMCI became the first network to deploy the Global Address List (GAL), a multiservice address list that increases interoperability by enabling Navy and Marine Corps users to access the Defense Information Systems Agency's Joint Enterprise Directory Services (JEDS) contact list.[20] Additional improvements to network performance are also underway with the deployment of the Network Operations Common Operating Picture (NetOps COP). The tool helps provide enhanced situational awareness via increased information sharing and collaboration to commanders by giving them a common picture of network performance. Commanders can see scheduled maintenance tasks and other issues impacting the network, giving them the option to defer work that might affect the flow of critical information from the battlefield.[21]
Work in 2008 has increased NMCI's ability to respond to security issues and the program was the first network to implement fully the Department of Defense information assurance standards in both classified and unclassified environments. Among the enhancements were the deployment of Websense content filtering, an information assurance tool designed to inspect and block inbound Web traffic containing malicious code with little impact to the user. According to NMCI public affairs, "Websense allows the Network Operational Commands to set a tailored blocking policy by content such as gambling, hate speech or adult content, rather than blocking specific sites or URLs only. This allows the network operators to block sites much more efficiently and outsources the fight against the growing amount of inappropriate content."[22]
According to the Navy, Websense enables users to block or unblock sites, based on emerging and/or dynamic threats. The NMCI blocking policy is determined by various operational commands, such as the Naval Network Warfare Command, and enforced by the Global Network Operations Center, based in Norfolk. Blocked sites are redirected to a notification page which then links to a page on NMCI's homeport Web site. On this site, a user can submit a request that a site be unblocked in order to support mission requirements.[22]
In addition, NMCI is upgrading existing servers with Bluecoat proxy servers, which provides better capacity and traffic management functions. According to NMCI's own data, a few users account for the majority of NMCI's bandwidth usage, mostly attributed to streaming internet radio and video. New servers will allow bandwidth usage monitoring, down to a command or user level.[22]
The security upgrades have been well received by the Navy. On March 31, 2009, Rear Admiral (Ret.) John A. Gauss, Acquisition Director for the NGEN System Program Office (SPO) said during a press conference that "NMCI is the most secure network within the Navy."[23]
The Navy and HP measure end user satisfaction through a series of quarterly satisfaction surveys. End user satisfaction has steadily improved, reaching a high of nearly 86% in February 2008, as compared to 80% in December 2006. This is largely due to the upgrade of nearly 112,000 desktop and laptop computers in 2007, and a combination of network enhancements that are improving speed and reliability. HP is on track to upgrade another 120,000 seats in 2008 at Navy and Marine Corps bases in the US and Asia.[3]
Working in tandem with the technology refresh are the virtualization efforts on the network. NMCI is on track to move from 2,700 servers down to roughly 300. The efforts are expected to save more than $1.6 million per year in electricity costs.[24] Additionally, the decrease in the number of servers being refreshed will lower the cost of updating the equipment, leading to a potential savings of at least $1.5 million over four years.[25]
A highlight of the Navy's virtualization efforts was its win of InfoWorld's 2009 Green 15 Award, which honors 15 companies and/or organizations for their green IT projects.[26] Ted Samson, Senior Analyst for InfoWorld said of the honorees, "This year's Green 15 winners demonstrate, once again, that green IT projects can be a win-win proposition. These organizations have not only helped the planet by reducing greenhouse gas emissions, preserving trees, and keeping e-waste out of landfills. They've also reaped measurable business benefits, such as significantly lower electricity bills, fewer hardware refreshes, and postponed data center-expansion projects -- along with gains in efficiency and productivity."
In 2006, the NMCI program office was criticized for its annual customer-satisfaction surveys. Officials refuse to release the raw data, leading to accusations that their conclusions are overly sunny. One NMCI director, Rear Admiral James B. Godwin III, said releasing the results would challenge the "integrity of our data."
The Department of the Navy has shown no desire to scale back or cancel the program. On 24 March 2006 the Navy exercised its three-year, $3 billion option to extend the contract through September 2010.[1]
In April 2006, users began to log on with Common Access Cards (CACs), a smartcard-based logon system called the Cryptographic Log On (CLO). In October 2008, NMCI's prime contractor HP posted a set of procedures so Apple Mac users can access NMCI's public-facing Web services, such as the e-mail and calendar functions, using their CAC readers with their Macs. The workaround also works with other Defense Department CAC-enabled networks.[27] Alternatively, NMCI and all other CAC-authenicated DoD websites may be accessed using LPS-Public.
After early challenges, the Navy is pleased with the performance and security of the NMCI network. According to Capt. Tim Holland, program manager for the Navy's Next Generation Enterprise Network (NGEN), "NMCI is very robust today—we have good security with it, very good performance."[19] In an interview the DoN CIO Robert J. Carey stated, "The plan is that NGEN will be in place before the NMCI contract expires because it is not a renewable contract. According to the Navy, NMCI will serve as the baseline from which it will transition to NGEN.[19]

The Navy's confidence in NMCI today marks a significant turnaround from the challenges cited in the GAO's report of December 2006. The report states that " NMCI has not met its two strategic goals—to provide information superiority and to foster innovation via interoperability and shared services." The document also goes on to evaluate HP's performance, "GAO's analysis of available performance data, however, showed that the Navy had met only 3 of 20 performance targets (15 percent) associated with the program's goals and nine related performance categories."

In contrast are the more recent comments from Vice Adm. Harry B. Harris Jr., deputy chief of naval operations for communication networks (OPNAV N-6) and deputy chief information officer, Department of the Navy. "I believe that NMCI in 2008 is achieving much of what we had hoped NMCI would achieve. It's leveled the playing field for security. It's allowed us to do things like push security patches that go through the whole enterprise that's on NMCI. If you look at NMCI historically, it was probably the first step for the Navy to move into what was then called Joint Vision 2010 and now is Joint Vision 2020. It's actually done that, and it's moving the Navy toward the U.S. Defense Department's goal of information superiority. So, I see a lot of good things with NMCI."[28]

NMCI works today and it continues to improve as user needs evolve and technology opportunities arise. During the final two years of the contract, technology initiatives included new hardware, applications, and services to support the Navy and Marine Corps' advanced IT needs. HP will install more than 110,000 new laptops and desktops, and will push more upgrades to improve end-users' IT capabilities through upgraded machine capacity, new operating systems, and new service lines.[3] "Colonel Sir Archibald David Stirling, DSO, OBE[2] (15 November 1915 – 4 November 1990) was a British mountaineer, World War II British Army officer, and the founder of the Special Air Service.
.. Life before the war[edit]
Stirling was born at his family's ancestral home, Keir Housein the parish of Lecropt, Perthshire. He was the son of Brigadier General Archibald Stirling, of Keir, and Margaret Fraser, daughter of Simon Fraser, the Lord Lovat, (a descendant of Charles II, King of Scots). His cousin was Simon Fraser, 15th Lord Lovat, and his grandparents were Sir William Stirling-Maxwell, 9th Baronet and Lady Anna Maria Leslie-Melville. Raised in the Roman Catholic faith of his mother, he was educated at the Benedictine Ampleforth College and Trinity College, Cambridge. A tall and athletic figure (he was 6 feet 6 inches (1.98 m) tall). He was training to climb Mount Everest when World War II broke out. …. In North Africa, in the fifteen months before Stirling's capture, the SAS had destroyed over 250 aircraft on the ground, dozens of supply dumps, wrecked railways and telecommunications, and had put hundreds of enemy vehicles out of action. Field Marshal Montgomery described Stirling as "mad, quite mad" but admitted that men like Stirling were needed in time of war.

According to John Aspinal, Stirling reputedly personally strangled 41 men.

[5] Private military company[edit] Worried that Britain was losing its power after the war, Stirling organised deals to provide British weapons and military personnel to other countries, like Saudi Arabia, for

various privatised foreign policy operations

.[5] Along with several associates, Stirling formed Watchguard International Ltd, formerly with offices in Sloane Street (where the Chelsea Hotel later opened) before moving to South Audley Street in Mayfair.
Business was chiefly with the Gulf States. He was linked, along with Denys Rowley, to a failed attempt to the overthrow Libyan ruler Muammar Gaddafi in 1970 or 1971. Stirling was the founder of private military company KAS International, also known as KAS Enterprises.[6]
Watchguard International Ltd was a private military company, registered in Jersey in 1965 by Stirling and John Woodhouse. Woodhouse's first assignment was to go to Yemen to report on the state of the royalist forces when a cease-fire was declared. At the same time Stirling was cultivating his contacts in the Iranian government and exploring the chances of obtaining work in Africa. The company operated in Zambia and in Sierra Leone, providing training teams and advising on security matters, but its founders' maverick ways of doing business caused its eventual downfall. Woodhouse resigned as Director of Operations after a series of disagreements and Stirling ceased to take an active part in 1972.[7]
Great Britain 75[edit]
In mid-1970s Great Britain, Stirling became increasingly worried that an "undemocratic event" would occur and decided to take action. He created an organisation called Great Britain 75 and recruited members from the aristocratic clubs in Mayfair; mainly ex-military men (often former SAS members). The plan was simple. Should civil unrest result in the breakdown of normal Government operations, they would take over its running. He describes this in detail in an interview from 1974, part of which is present in Adam Curtis's documentary "The Mayfair Set", episode 1: "Who Pays Wins".[5]
In August 1974, before Stirling was ready to go public with GB75, the pacifist magazine Peace News obtained and published his plans, and eventually Stirling – dismayed by the right-wing character of many of those seeking to join GB75 – abandoned the scheme.[citation needed]"

Yours sincerely,

Field McConnell, United States Naval Academy, 1971; Forensic Economist; 30 year airline and 22 year military pilot; 23,000 hours of safety; Tel: 715 307 8222

David Hawkins Tel: 604 542-0891 Forensic Economist; former leader of oil-well blow-out teams; now sponsors Grand Juries in CSI Crime and Safety Investigation