A Request by United States Marine Field McConnell
for
Images Leading To A Proof by Contradiction Of Assertions Below
Plum

City Online - (

AbelDanger.net

)
October 9, 2015
1.
AD
ASSERTS THAT
SERCO
– FORMERLY RCA GB 1929 – RUNS DEATH POOLS FOR 1MALAYSIA DEVELOPMENT BERHAD (1MDB) AND PLACED A BOEING FLAPERON ON LA REUNION ISLAND as a decoy for
Serco
's shareholders' use of the British Indian Ocean Territory of Diego Garcia as one of several long-range torture and rendition centers.
2.
AD
ASSERTS THAT OBAMA SENT
SERCO
8(A) PROTÉGÉES TO TORTURE MH370 PASSENGERS ON DIEGO GARCIA AND EXTORT CONTROL OF FREESCALE CLOCK DEVICES for
Serco
at the U.S. Patent and Trademark Office.
3.
AD
ASSERTS THAT THE 1MDB AND MH370 WHISTLEBLOWER MATTHIAS CHANG HAS BEEN FRAMED BY
SERCO
'S 8(A) AGENTS IN THE OBAMA CABINET AND PUT IN PRISON TO DIE IN A 'DEATH-POOL HUNGER STRIKE'.
United States Marine Field McConnell (
http://www.abeldanger.net/2010/01/field-mcconnell-bio.html
) is writing an e-book "
Shaking Hands With the Devil's Clocks
" and invites readers to e-mail him images (examples below) for a proof by contradiction of the three assertions above.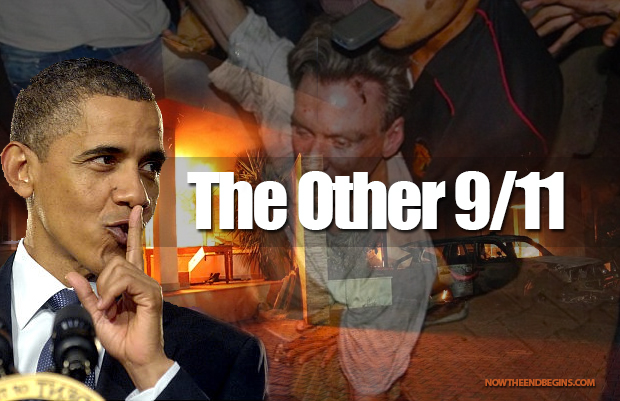 MH 370 Make It The Last False Flag - Matthias Chang Part One
1MDB: Tahan Matthias Chang bawah SOSMA mengejutkan - KM
Run by

Serco

for White's Club death betting pools since 1994
White's Club Assassins WWII
Randolph Churchill, a White's Club assassin and former member of the SAS/Long Range Desert Group where certain reconnaissance images were supplied by Elliott Roosevelt!
Run by

Serco

since 1988 after a name change from RCA GB 1929.
Run by

Serco

for White's Club death pools since 1953
The Mayfair Set episode 1- Who Pays Wins

"Malaysia Airlines MH370: The persistence of conspiracy theories By Tom de Castella BBC [

Serco

Propaganda] News Magazine Freescale staff intercepted On MH370 were 20 employees of US technology company Freescale Semiconductor. It makes powerful microchips for different sectors, including the defence industry. Twelve employees were from Malaysia and eight from China. It led to speculation that they held important industrial secrets. In one conspiracy theory, the US government feared they would fall into the hands of the Chinese authorities. As a result, the plane was hijacked and taken to the US base on Diego Garcia. In another variation of the theory, it was the Chinese who took control of the flight to interrogate the Freescale staff to find out the scope of US surveillance. There was yet another theory - that Iran put passengers on stolen passports onboard in order to get control of Freescale's technical knowhow."
"French Report: Investigators Can't Link Reunion Flaperon to MH370 – AUGUST 21, 2015 POSTED IN: AVIATION I am grateful to reader @AM2, who early this morning alerted us to a report in the French websiteLaDepeche.fr stating that investigors who have been examining the flaperon found on Reunion have been unable to find any evidence linking it to MH370. Soon after, reader @Jay provided the translation below, which I've tweaked and edited using my high-school French and some online dictionaries. Thanks to both of you (and to Brock for his translation help)! Any corrections or suggestions from people who actually know the language would be very gratefully received.
MH370: At Balma, the Technical Investigation is Complete
The Toulouse experts of the Directorate General of Armaments have finished the survey of the flaperon found on Reunion. Nothing permits it to be 100% certified as belonging to MH370!
In Balma, near Toulouse, technical analysis of of the wing flaperon believed to belong to the Malaysia Airlines Boeing has ended. The Toulouse engineers have submitted their findings to the Paris Prosecutor's Office, which is in charge of the judicial inquiry. At the moment none of their observations have been leaked. "The investigation team headed by the French to consider the flaperon concluded the first phase of its inspection work," the Australian Transport Safety Bureau (ATSB) announced in Sydney.
Circumstantial evidence
"French authorities will, in consultation with Malaysia, report on progress in due course," added the ATSB. Indeed, the judicial authorities remain silent and refuse to comment. According to our information, the experts have found no compelling technical element that would certify 100% that this piece belongs to flight MH370. "The expert conclusions are only the technical part of the criminal investigation, which is still going on," so the case cannot be considered closed. For now all that is certain is that the flaperon, which was transferred from the island of Reunion to Toulouse on August 5, corresponds to a moving part of a wing of the Boeing 777. A representative of the American manufacturer Boeing quickly confirmed that after arriving at the site of the DGA Aeronautical Technical Center in Balma. If the deputy prosecutor of the Republic of Paris has stated that there was a "very strong supposition" that the piece belonged to the plane of flight MH370, which disappeared 18 months ago, that is based on circumstantial evidence.
First, the piece belongs to the aircraft model corresponding to that of Malaysia Airlines, a Boeing 777. In addition, no other aircraft of this type except that of the Malaysian company were reported missing. Also, the trajectory of the wing piece that ran aground on a beach in Reunion matches the sea currents that link the search area of ​​the wreckage of the plane to the French overseas department. Finally, the shells found attached to the flaperon belong to a species endemic to the southern Indian Ocean where the unit is believed to have disappeared.
According to a Toulouse aeronautics expert who requested anonymity, the element of the wing would not have floated for several months at the water's surface but would have drifted underwater a few meters deep. According to Jean-Paul Troadec, former chairman of the Bureau of Investigation and Analysis (BEA), the state of flaperon, even if it is not intact, indicates that there was no violent impact with the ocean surface. "If this had been the case with the MH370, one would expect much smaller debris than a flaperon," said the expert.
COMMENT A couple of observations from me, JW:
I find it odd that a piece of random debris would happen to have exactly neutral buoyancy, as floating for months just below the ocean surface would require. Unless it was tethered…
Reader @Jay raises the question: "What about the maintenance seal that Malaysia claimed 100% linked the part to MH370?" Likewise, no mention is made of the discrepancies that Boeing and NTSB officials reportedly found between the flaperon and Malaysia Airlines maintenance records, according to the New York Times. Hopefully the French will soon issue a report clearing up these issues."
"CIA interrogated suspects on Diego Garcia, says Colin Powell aide Lawrence Wilkerson is the latest of a number of US officials to say British territory was used in CIA rendition programme Ian Cobain Friday 30 January 2015 17.11 GMT Last modified on Saturday 31 January 201500.08 GMT The UK government is facing renewed pressure to make a full disclosure of its involvement in the CIA's post-9/11 kidnap and torture programme after another leading Bush-era US official said suspects were held and interrogated on the British territory of Diego Garcia.
Lawrence Wilkerson, who was chief of staff to Colin Powell at the US state department, said the Indian Ocean atoll was used by the CIA as "a transit site where people were temporarily housed, let us say, and interrogated from time to time."
In an interview with Vice News, Wilkerson said three US intelligence sources had informed him that the CIA used Diego Garcia for what he described as "nefarious activities," with prisoners being held for weeks at a time.
"What I heard was more along the lines of using it as a transit location when perhaps other places were full or other places were deemed too dangerous or insecure, or unavailable at the moment," said Wilkerson, who served under Powell from 2002 to 2005.
"So you might have a case where you simply go in and use a facility at Diego Garcia for a month or two weeks or whatever and you do your nefarious activities there."
Donald Campbell, spokesman for the legal rights group Reprieve, said: "We already know Diego Garcia was used for CIA renditions, yet over a decade on the British government has yet to own up to the full part the island played in the CIA's torture programme.
"Ministers have consistently claimed that no CIA detainees were held on the island, but Col Wilkerson's account suggests that either they are lying or they have been lied to. It is high time the British government came clean over the part UK territory played in the CIA's shameful torture programme."
Diego Garcia's population was removed during the late 1960s and early 70s and forced to settle on the Seychelles and Mauritius. Since then the atoll has been leased by the UK to the US for use as a military base.
Wilkerson is the latest of a number of well-placed officials who have said that after 9/11 the atoll was also used in the CIA rendition programme.
Barry McCaffrey, a retired four-star American general, has twice spoken publicly about the use of Diego Garcia to detain suspects.
Manfred Nowak, a former United Nations special rapporteur on torture, has said he has heard from reliable sources that the US held prisoners on ships in the Indian Ocean.
Dick Marty, a Swiss senator who led a Council of Europe investigation into the CIA's use of European territory and air space, said he received confirmation of the use of the atoll. He later said he received the assistance of some CIA officers during his investigation.
There also is a wealth of circumstantial evidence to suggest that Diego Garcia was used in the so-called rendition programme.
There have been reports that an al-Qaida terrorist known as Hambali, who was suspected of involvement in the 2002 Bali bombing in which 202 people died, was taken to Diego Garcia to be interrogated following his capture in August 2003. A report in Time magazine quoted a regional intelligence official as saying he was being interrogated there two months after his detention.
An American detention facility of some sort is known to exist on Diego Garcia. In 1984 a review by the US government's general accounting office of construction work on the atoll reported that a detention facility had been completed the previous December.
According to answers given to parliamentary questions, British military officials – who are nominally in command of the atoll – re-designated another building as a prison three months after the September 11 attacks.
In the past, Tony Blair, as prime minister, and Jack Straw, as foreign secretary, both denied the use of the atoll during the rendition programme, but these denials were contradicted by David Miliband, one of Straw's successors, who told parliament in February 2008 that information had "just come to light" to show that two rendition flights stopped there to refuel.
That statement was made after human rights organisations obtained flight data showing that two aircraft closely involved in the CIA's rendition programme had flown into and out of Diego Garcia. A number of sources in the US have said there were a number of references to the CIA's use of Diego Garcia in the report on the agency's use of torture that was published last month by the US Senate intelligence committee.
Since then the UK Foreign Office has evaded a series of media inquiries about Diego Garcia and about the report, and has instead responded with a stock response.
Asked about Wilkerson's comments, a spokesperson issued the same statement: "The US government has assured us that apart from the two cases in 2002 there have been no other instances in which US intelligence flights landed in the UK, our overseas territories, or the crown dependencies with a detainee on board since 11 September 2001."
The Foreign Office has also performed a number of twists and turns when asked questions about the fate of flight and immigration records relating to Diego Garcia.
Last July the Foreign Office minister Mark Simmonds told Andrew Tyrie, the Tory MP who has been investigating the UK's involvement in the rendition programme for almost a decade, that daily records were "incomplete" due to water damage.
The following day, however, a Foreign Office official was photographed in Whitehall carrying a batch of emails that showed that Scotland Yard detectives had taken possession of "monthly log showing flight details" and "daily records [obscured] month of alleged rendition."
A few days later, Simmonds told MPs that "previously wet paper records have been dried out," and that "no flight records have been lost as a result of the water damage."
Two months after that, the Foreign Office told the Commons foreign affairs committee that a number of immigration records relating to civilians landing on Diego Garcia "have been damaged to the point of no longer being useful." "Founder Of New Bitcoin Assassination Market Wants It To Destroy 'All Governments, Everywhere' Jillian D'Onfro Nov. 18, 2013, 4:44 PM Feel like buying some murder with your Bitcoin [Backed by White's Club death-pool-betting alumnus, David Cameron]? Well, that's the idea behind Assassination Market, a Bitcoin-fueled crowd-funding website that will let users anonymously donate to see the heads of political leaders roll. Basically, Assassination Market is like a deranged Kickstarter or IndieGoGo for political murder.
Forbes reporter Andy Greenber talked to Kuwabatake Sanjuro, crypto-anarchist and founder of Assassination Market (not his real name, naturally), who believes that the site will change the world for the better by destroying "all governments, everywhere."
Sanjuro's idea is that once a few politicians get killed, the "war on privacy" that they are apparently waging will end.
So far, there are six leaders up for assassination on the site, including chairman of the Federal Reserve Ben Bernanke and Barack Obama. Bernanke's got the most money in his "dead pool" right now, with a listing of 124.14 Bitcoin, or about $71,000 at current exchange rates.
To collect the money after a kill, a would-be assassin must prove that they are responsible for the death by predicting the date of killing ahead of time and embedding it in a donation of one bitcoin or more. Sanjuro will collect 1% of the payout for himself as a commission fee.
Although Bitcoin is meant to be untraceable, the FBI seized the popular drug market Silk Roadearlier this year along with its Bitcoin stash.
Forbes contacted the FBI and Secret Service for the piece, but both declined to comment." "Detained Malaysian lawyer starts hunger strike amid PM finance scandal Matthias Chang represented a former ruling party member arrested after he launched a global campaign to highlight alleged corruption by Najib Razak Agence France-Presse Friday 9 October 2015 06.30 BST A detained Malaysian lawyer has started a hunger strike after being arrested over his involvement in efforts to expose a scandal rocking the government of the prime minister, Najib Razak.
Malaysia's royals make unprecedented call for action on corruption Read more Matthias Chang was arrested on Thursday under a tough domestic security law that allows detention for up to a month without trial.
Chang had been representing Khairuddin Abu Hassan, a former ruling party member who was detained last month under the same security law after he launched a global campaign to highlight alleged corruption by Najib.
He released a statement calling his and Khairuddin's arrests "a heinous tactic" to silence those speaking out "against the tyranny and corruption of the Najib regime," and announced that he had begun refusing food.
Chang is also a former political secretary to Mahathir Mohamad, Malaysia's premier from 1981 to 2003, who has led calls for Najib to be investigated.
The prime minister faces mounting calls to explain massive sums of money allegedly missing from a state-owned development company he launched, as well as the sensational revelation in July that nearly $700m in mysterious transfers had been made to his personal bank accounts.
The pressure grew this week, with Malaysia's nine state sultans issuing a rare joint statement on Wednesday saying the scandal had created a "crisis of confidence" and calling for a full investigation.
Both Najib and the state-owned development company, 1Malaysia Development Berhad, vehemently deny any wrongdoing. Inquiries have been hobbled, however, with Najib firing his attorney general in July, and police raiding the offices of the country's anti-corruption agency in August.
Malaysia protesters regroup to urge PM Najib Razak's resignation Khairuddin, aided by Chang, had visited authorities in several countries to call for investigations into the cross-border money flows.
Regulators in the US and elsewhere are now reportedly scrutinising the affair, with authorities in Switzerland and Singapore saying they had frozen some accounts as they investigate possible money laundering and other crimes.
Najib's allies say the money deposited into his accounts was "political donations" from Middle Eastern sources but have refused to provide details.
Rights and legal groups have harshly criticised the arrests of Khairuddin and Chang under the Special Offences (Special Measures) Act, which Najib's government had passed with a promise it would not be used against political opponents.
The president of the Malaysia Bar Council, Steven Thiru, said the bar was "absolutely appalled and outraged" at the arrests."
"1Malaysia Development Berhad (1MDB) is a strategic development company, wholly owned by the Government of Malaysia.[1] 1MDB was established to drive strategic initiatives for long-term economic development for the country by forging global partnerships and promoting foreign direct investment.[2] 1MDB is currently involved several high-profile projects such as the Tun Razak Exchange, Tun Razak Exchange's sister project Bandar Malaysia and the acquisition of three Independent Power Producers.
In 2015, allegations were made in several newspapers, including the Wall Street Journal, that the organisation had been used to siphon state funds into the accounts of Prime Minister Najib Razak, and people associated with him.
1MDB began as Terengganu Investment Authority (TIA), a sovereign wealth fund aimed at ensuring economic development for the state of Terengganu that is long term and sustainable while safeguarding the economic well-being of the people of Terengganu.[3]
TIA was established in 2008, and was renamed 1Malaysia Development Berhad on January 2009.[4] In his announcement on 22 July 2009, Prime Minister Najib Razak said the decision to expand TIA into a federal entity was made to enable its benefits to reach a broad spectrum of Malaysians rather than to the residents of only one state.[5]
Focus[edit]
1MDB focuses on strategic development projects in the areas of energy, real estate, tourism and agribusiness.
On 30 September 2009, 1MDB and its strategic partner PetroSaudi International Limited announced the setting up of a US$2.5 billion joint venture company, aimed at spearheading the flow of foreign direct investment from the Middle East into Malaysia.[6]
Following that, on 11 January 2010, 1MDB signed a co-operation framework agreement with the State Grid Corporation of China (SGCC), with the intention to undertake various energy-based projects in the Sarawak Corridor of Renewable Energy (SCORE) and subsequently become major investors in SCORE.[7]
On 18 January 2010, 1MDB signed a co-operation agreement with Abu Dhabi Future Energy Company (also known as Masdar) to explore clean technology projects and investments, including the possibility of building Malaysia's first carbon-neutral city.[8][9]
On 13 May 2010, 1MDB as part of a consortium of companies, will jointly undertake a multi-billion-ringgit redevelopment project on the Sungai Besi old international airport,

which is now the base for the Royal Malaysian Air Force

. The site covers 162 hectares and is planned to be developed into an Islamic financial centre and will include Qatar Investment Authority (QIA) as a partner.[10] This project is dubbed the City of Malaysia.[11] About the same time, 1MDB and QIA had signed an MOU to assess the viability of energy and real estate investments. In the MOU, QIA also proposed to invest US$5bil.[12]
The Sungai Besi airport land transfer took place on June 2011 will be developed as Bandar Malaysia, a mixed integrated development of commercial, residential and hi-tech green environment.[13]
On 21 May 2010, it was reported that 1MDB will jointly develop the Tun Razak Exchange project at a currently vacant piece of land covering 34.4 hectares in the city of Kuala Lumpur with Mubadala Development Company.[14]The Tun Razak Exchange was launched on July 30, 2012 by Prime Minister Najib Razak.[15] During his speech on Tenth Malaysia Plan, Najib Razak identified the KLIFD and City of Malaysia projects as two of many public-private partnership projects which will help drive the nation's transformation agenda.
Corporate governance[edit]
1MDB has a three-tier check-and-balance system comprising a Board of Advisors, a Board of Directors and a senior management team. The Board of Advisors is chaired by the Prime Minister of Malaysia, Najib Razak.[16]
In early March 2015, with public discontent growing at the perceived lack of financial transparency at 1MDB, the Malaysian Prime Minister, who is also the Chairman of 1MDB's Board of Advisors, ordered the country's Auditor General to carry out an audit of 1MDB.[17]
Controversy[edit]
Main article: 1Malaysia Development Berhad scandal
The involvement of 1MDB in the multi-billion ringgit Tun Razak Exchange development project barely a year after its establishment has drawn criticisms from the opposition. Opposition leader and Member of Parliament forPermatang Pauh, Anwar Ibrahim, has openly questioned the credentials of the company. He told Parliament that according to the records held by the companies commission, 1MDB "has no business address and no appointed auditor." He further questioned the Prime Minister's interest in the approval given to 1MDB on this matter.[18]
The RM 425 million profit between September the 25th 2009 and March the 31st 2010 raised many criticisms and controversies on the lack of transparency given to 1MDB's accounts. Tony Pua, DAP Member of Parliament forPetaling Jaya Utara questioned Prime Minister Datuk Seri Najib Razak, 1MDB advisory board chairman, whether the figures were the result of an asset injection into 1MDB by the government such as the transfer of land rights to the company.[19][20]
During the October 2010 parliamentary session, 1MDB explained that its accounts had been fully audited and signed by KPMG, and closed as of 31 March 2010. Deloitte was involved in the valuation and analysis of the portfolio, while Ernst & Young provided tax advice for 1MDB.
1MDB raised attention by asking for a six-month extension on the annual report meant to be filed in with the CCM by September the 30th 2013. In the meantime, the change of three auditors since its inception in 2009 was considered suspicious.[21][22]
It also said that 1MDB has lodged the necessary information, including its registered address, with the Companies Commission of Malaysia as required by the law. The business address is also available on the company's website, www.1mdb.com.my.
It was reported that 1MDB has accumulated debts totalling RM42 billion, causing the bonds issued by the fund to be downgraded to junk status by ratings agencies such as Standard and Poor and Fitch Ratings.[23][24][25] It was reported that the Malaysian cabinet had rejected a RM3 billion cash injection for 1MDB narrowing its options to pay off its debts on time.[26][27][28]
It was reported by news portal Sarawak Report and British newspaper The Sunday Times using leaked email correspondences that Penang-based financier Jho Low, who has ties with Najib's stepson was able to siphon US$700 million from a joint venture deal between 1MDB and the leading oil exploration and production company PetroSaudi.[29][30][31] An email revealed that Jho Low had the loan approval from Prime Minister Najib for US$1 billion without getting any approval from Bank Negara.[32][33]
It was claimed through a report by the Wall Street Journal that 1MDB made overpriced purchases of power assets in Malaysia through Genting Group in 2012. Genting then allegedly donated this money to a foundation controlled by Prime Minister Najib Razak, who used these funds for election campaign purposes during the 2013 general elections.[34][35][36]
Further allegations were made by the Wall Street Journal that US$700 million were transferred from 1MDB and deposited in AmBank and Affin Bank accounts under Najib's name.[37][38] A task force that was tasked to investigate these claims have frozen 6 bank accounts linked to Najib and 1MDB.[39][40] According to highly placed sources, three of the bank accounts that have been frozen belongs to Najib.[41][42] The Wall Street Journal revealed the bank account details online to rebut denials by Najib and his supporters.[43][44][45]
1MDB President & Group Executive Director Arul Kanda in August 2015 appeared in a local TV programme to clarify issues and allegations against 1MDB.[46]
Earlier that month, the Malaysian Anti Corruption Commission had confirmed that no funds from 1MDB were transferred to the Prime Minister's private accounts as alleged by the Wall Street Journal.[47] In media interviews in September 2019, 1MDB said some media reports concerning the company appear to be politically-motivated. Its President & Group Executive Director Arul Kanda also clarified that none of the company's accounts in Singapore have been frozen, rebutting news reports on the matter.[48] The company has also dismissed claims of wrongdoing.[49]"
"Formal instruction of air traffic controllers only started circa 1950s to 1960s, in the form of ad-hoc temporary classes conducted by senior controllers. Previously, training was carried out on-the-job and appointment was based on competency. After 1960s a few controllers were sent abroad. In response to the growing need to train controllers locally, a Civil Aviation Training Centre was established at the Paya Lebar Airport in Singapore.
The cession of Singapore from Malaysia resulted in the reorganizing of the administration of civil aviation. Mr. A. Parker, a Colombo Plan expert from Australia with two other consultants; S. Hill (ATC) and Mathisen (Fire Services) assisted in the setting up of a training centre under the Australian Aid Programme. On 21st September 1969, the Civil Aviation Training Centre (CATC) was established with two branches, namely 'the School of Air Traffic Services' and 'the School of Aerodrome Fire and Rescue Services.' The CATC was temporarily located adjacent to the main terminal building at Subang in buildings that were originally constructed as a quarantine station.
The first batch of ATC trainees passed out of the CATC on 25th April 1970. The first RADAR simulator was installed in 1974. By the late 70's, the CATC was getting congested and plans were afoot to expand the terminal building, thus affecting the CATC, especially the AFRS training. The government approved a 2-phase development plan for the CATC. Phase 1 consisted of 4 wooden blocks, built on a hillock across the road from the terminal building at Subang. Phase two would involve the construction of permanent structures and the wooden blocks were then to be converted into hostels for trainees. The first phase of the plan was implemented and the new college was officially opened on 1st January 1981 and renamed 'Civil Aviation College' (CAC). The college was down-sized in October 1992, when airport operations were privatized. The AFRS School moved to Penang to join the Security Training Centre, and became a part of the airport operator, Malaysia Airports Berhad's training centre.
In 1996, in preparation for the opening of the new KLIA airport at Sepang, and the concurrent reorganization of the Kuala Lumpur FIR airspace structure, a massive training schedule was required to train many new controllers as well as retrain all existing controllers. As the college was not in a position to handle such numbers, the training was contracted out to

IAL-Serco

and Airspace Management Services (a joint venture between a local company and Ambidji of Australia)."
"Real-time clock (rtc) modification detection system US 20150186676 A1 ABSTRACT A system for securing a real-time clock (RTC) of an electronic device includes a RTC counter that counts clock pulses of a RTC signal generated by a crystal oscillator, and a reference-time register that periodically stores a reference time value generated by a network-clock generator. A hash-value generator uses a predefined hash algorithm to generate first and second hash values based on the reference time value and the count of the RTC counter, respectively, at predetermined time intervals. A comparator compares the first and second hash values and generates a trigger signal when there is a mismatch.
Owner name: FREESCALE SEMICONDUCTOR, INC., TEXAS Free format text: ASSIGNMENT OF ASSIGNORS INTEREST; ASSIGNORS:ARORA, MOHIT;BHARGAVA, PRASHANT;SINGH, PRADIP;REEL/FRAME:031875/0242 Effective date: 20131206 Owner name: CITIBANK, N.A., AS NOTES COLLATERAL AGENT, NEW YOR Free format text: SUPPLEMENT TO SECURITY AGREEMENT;ASSIGNOR:FREESCALE SEMICONDUCTOR, INC.;REEL/FRAME:032845/0442 Effective date: 20140502 Owner name: CITIBANK, N.A., AS NOTES COLLATERAL AGENT, NEW YOR Free format text: SUPPLEMENT TO SECURITY AGREEMENT;ASSIGNOR:FREESCALE SEMICONDUCTOR, INC.;REEL/FRAME:032845/0522 Effective date: 20140502 Owner name: CITIBANK, N.A., AS COLLATERAL AGENT, NEW YORK Free format text: SUPPLEMENT TO SECURITY AGREEMENT;ASSIGNOR:FREESCALE SEMICONDUCTOR, INC.;REEL/FRAME:032845/0497 Effective date: 20140502"
"1. What information is collected (e.g., nature and source)?

Serco

Services Inc., a wholly owned subsidiary of Serco Inc. and formerly known as SI International, Inc. (Serco) Pre-Grant Publication Classification Services (PGPCS) system processes information collected by the United States Patent and Trademark Office (USPTO) under Office of Management and Budget (OMB) Collection Number 0651-0031, Initial Patent Applications. Bibliographic data (Inventory name, Inventor address, Citizenship, Correspondence address, Employer name and address, Telephone number[s], and E-mail address) are collected from the applicant or applicant's legal representative and attached to the electronic patent application files sent to

Serco

for pre-grant publication classification. Once publication by USPTO has occurred, this data is publicly available. No individually identifiable payment-related information or other PII related to the Privacy Act (such as Social Security number) is transmitted to Serco or processed by PGPCS."
"[Freescale patented and embedded clock devices] QorIQ Qonverge BSC9131 Device Features • Power Architecture e500 core at up to 1 GHz • StarCore SC3850 DSP at up to 1 GHz • MAPLE-B2F baseband accelerator platform • DMA engine Security acceleration engine handling IPsec, Kasumi, Snow-3G DDR3/3L, 32-bit wide, 800 MHz, with ECC IEEE 1588 v2, NTP and interface to GPS sync support 2G/3G/4G sniffing support Secured boot support Interfaces: 2x Ethernet 1G RGMII, 3x JESD207/ADI RF transceiver interfaces, USB 2.0, NAND/NOR flash controller, UART, eSDHC, USIM, I2 C, eSPI" "Monday, February 17, 2014 [8(a) Company] Femme Comp Inc…. Our Company For more than three decades, FCI has provided the highest quality Systems Engineering and Technical Assistance (SETA) solutions and Advisory and Assistance Services (A&AS) to the Department of Defense. We are: • Customer focused. • Core competent in Engineering Services, Information Technology, Enterprise Architecture, C4IT Strategy Planning and Implementation, Space, C4ISR, Operational, and Program Management Support. • Ranked 27th on the list of 100 largest and most successful woman-owned federal contractor businesses by Federal Times in 2010. • Headquartered in Chantilly, Virginia with office in Hanover, Maryland (Fort Meade). Our Mission Our sole mission is to provide the most innovative and highest quality services and solutions to our clients ensuring their success. Our Staff FCI has assembled a highly skilled, established team of engineers, strategists, and technologists that combine targeted education and experience with military and commercial information technology and communications systems to provide exceptional services to our customers. More than 90% of our staff members have technical degrees; more than 45% hold a Masters or PhD. We have assembled a core cadre of outstanding strategists, technologists, and engineers along with the innovative business processes necessary to effectively support the network-centric requirements of 21st century defense missions. Our Pledges • We will meet and consistently exceed your goals. • We will act ethically in everything to earn your trust continually. • We will continue to provide you with a wide spectrum of high-quality, high-value engineering services. • We will seek out and employ skilled professionals to continue to strengthen and enhance our extraordinary team. • We will continue to build our reputation as your provider of choice for high quality engineering and programming" "Since then, the 'White's Club S**t' has entered club slang to mean the worst sort of nasty, selfish, pompous show-off.
Still, in its 300-year history, the club has played host to some illustrious members and a glittering array of politicians.
Among its old members are the Duke of Wellington, the Regency dandy Beau Brummell, George IV, William IV, Edward VII and Winston Churchill's son, Randolph. Prince Charles is a member and held his Bollinger champagne-fuelled stag night at the club before his wedding to Lady Diana Spencer.
Prince William is said to be a member.
The club has also attracted its fair share of rogues.
White's was implicated in the great 'Cambridge Spies' scandal. Some have claimed that the recruitment and subsequent movements of Guy Burgess, Donald Duart Maclean, Kim Philby and Anthony Blunt were orchestrated from the club's bar.
Meanwhile, in his novels Evelyn Waugh used the club as the model for 'Bellamy's,' the home of 'grandee and card sharper, duellist and statesman.'
Certainly, gambling has always been part of the fabric of White's. In William Hogarth's 1733 series of cautionary paintings – The Rake's Progress – the rake is driven mad by losing his fortune at the gaming tables of White's."
"Randolph Churchill served with the 4th Queen's Own Hussars, and was attached for a time to the newly formed Special Air Service (SAS), joining their CO, David Stirling, on a number of missions behind enemy lines in the Libyan Desert. He also went on a military and diplomatic mission to Yugoslavia in 1944, part of the British support for the Partisans during that civil war. He and Evelyn Waugh arrived on the island of Vis on 10 July, where they met Tito, who had barely managed to evade the Germans after their "Operation Knight's Leap" (Rosselsprung) airdrop outside Tito's Drvar headquarters." "Defence

Serco

supports the armed forces of a number of countries around the world, including the United Kingdom, United States and Australia, working across land, sea, air, nuclear and space environments. Our mission is to deliver affordable defence capability and support to the armed forces. We work in partnership with our customers in government and the private sector to address the cost of defence, both financial and social, delivering affordable change and assured operational support services.
Click here to view a summary of Serco's defence solutions
In the UK and Europe:


Serco

manages the UK Atomic Weapons Establishment (AWE) as part of a consortium with Lockheed Martin and Jacobs. AWE is one of the most advanced research, design and production facilities in the world, developing the sophisticated materials, quantum physics and computer modelling vital to the safe and effective maintenance of the UK's nuclear deterrent. AWE experts also play a leading role in nuclear non-proliferation and international nuclear security.
We enable the Royal Navy to move in and out of port at HM Naval Bases Faslane, Portsmouth and Devonport for operational deployment and training exercises. Managing a fleet of over 100 vessels, we operate tugs and pilot boats, provide stores, liquid and munitions transportation and provide passenger transfer services to and from ships for officers and crew.
We provide facilities and information systems support to the MoD's Defence Science and Technology Laboratory (Dstl), the UK government's leading defence research establishment, including a £400m programme to rationalise the Dstl estate. We also provide facilities management services to the Defence Estates in support of the UK military presence in Gibraltar.


Serco

provides extensive engineering and maintenance support to UK military aviation, including to the Fleet Air Arm and Royal Air Force, working on over 16 military aircraft types, in addition to the logistical support services at RAF bases across the country, including Brize Norton, Lyneham and High Wycombe, the Headquarters of Air Command.
Our space and security specialists provide spacecraft operation and in-theatre support to the Skynet 5 secure military satellite communications network; we maintain the UK's anti-ballistic missile warning system at RAF Fylingdales and support the UK Air Surveillance and Control System (ASACS);

Serco

also supports the intelligence mission of the MoD and US Department of Defence at RAF Menwith Hill.


Serco

enables the training of national security personnel through its services at the Defence Academy of the United Kingdom, the MoD's world class institute responsible for educating the military leaders of tomorrow; we train all of the RAF's helicopter pilots at the advanced training facility at RAF Benson; and we manage the Cabinet Office's Emergency Planning College, the government's training centre for crisis management and emergency planning.
In the UK, we also developed an approach that combines the introduction of windfarm friendly radar technology at RRH Trimingham, Staxton Wold and Brizlee Wood that has enabled >5GW windfarm development projects, which are equally important to the Department of Energy and Climate Change to meet its commitments to reduce greenhouse gas emissions and the Ministry of Defence" "8(a) Business Development Program[edit]
The 8(a) Business Development Program assists in the development of small businesses owned and operated by individuals who are socially and economically disadvantaged, such as women and minorities. The following ethnic groups are classified as eligible: Black Americans; Hispanic Americans; Native Americans (American Indians, Eskimos, Aleuts, or Native Hawaiians); Asian Pacific Americans (persons with origins from Burma, Thailand, Malaysia, Indonesia, Singapore, Brunei, Japan, China (including Hong Kong), Taiwan, Laos, Cambodia (Kampuchea), Vietnam, Korea, The Philippines, U.S. Trust Territory of the Pacific Islands (Republic of Palau), Republic of the Marshall Islands, Federated States of Micronesia, the Commonwealth of the Northern Mariana Islands, Guam, Samoa, Macao, Fiji, Tonga, Kiribati, Tuvalu, or Nauru); Subcontinent Asian Americans (persons with origins from India, Pakistan, Bangladesh, Sri Lanka, Bhutan, the Maldives Islands or Nepal). In 2011, the SBA, along with the FBI and the IRS, uncovered a massive scheme to defraud this program. Civilian employees of the U.S. Army Corps of Engineers, working in concert with an employee of Alaska Native Corporation Eyak Technology LLC allegedly submitted fraudulent bills to the program, totaling over 20 million dollars, and kept the money for their own use.[26] It also alleged that the group planned to steer a further 780 million dollars towards their favored contractor.[27]"


Yours sincerely,

Field McConnell, United States Naval Academy, 1971; Forensic Economist; 30 year airline and 22 year military pilot; 23,000 hours of safety; Tel: 715 307 8222

David Hawkins Tel: 604 542-0891 Forensic Economist; former leader of oil-well blow-out teams; now sponsors Grand Juries in CSI Crime and Safety Investigation