A Request by United States Marine Field McConnell
for
Images Leading To A Proof by Contradiction Of Assertions Below
Plum

City Online - (

AbelDanger.net

)
October 12, 2015
1.
AD
ASSERTS THAT INSIDERS OF RIOT CLUB AND CLINTON FOUNDATION DEATH POOLS ARE USING DIAL-A-YIELD CLOCKS to time stamp images of mass-casualty events and pay assassins in Bitcoins on State Department server networks.
2.
AD
ASSERTS THAT
SERCO
– FORMERLY RCA GB 1929 – PLACED ITS 8(A) AGENTS IN THE CABINETS OF THE US PRESIDENT AND UK PRIME MINISTER TO SYNCHRONIZE VISA-AMMO-PATENT-OFFICE ('VAPO') SERVICES for death pools behind the OKC and 7/7 attacks.
3.
AD
ASSERTS THAT
SERCO
8(A) USED PATENT POOL CLOCKS AND DIAL-A-YIELD LEWES BOMBS IN ANKARA to spot fix the times of deaths in the bombings on 10 October 2015 outside of the entrance of the Central railway station.
United States Marine Field McConnell (
http://www.abeldanger.net/2010/01/field-mcconnell-bio.html
) is writing an e-book "
Shaking Hands With the Devil's Clocks
" and invites readers to e-mail him images (examples below) for a proof by contradiction of the three assertions above.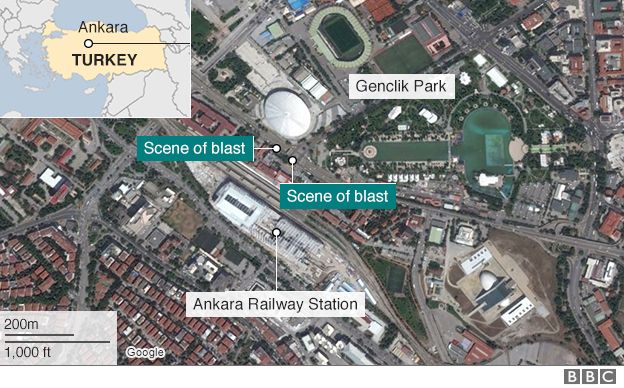 Serco

's 8(a) agent in Clinton cabinet for the Murrah Building dial-a-yield bomb.
Dial-a-yield bomb damage. Check government day care casualties but none in offices of ATFE!
Riot Club's (

Serco

's Rupert Soames) mortuary used to destroy evidence of dial-a-yield bombing of the London Underground on 7/7/2015.
Hillary, we need more time between the bombs.
The Riot Club spoofs Oxford University alumnus David Cameron – the man who tipped off George Soros that the British government planned to withdraw the pound sterling from the European Exchange Rate Mechanism on 16 September 1992 – as he and his friends were groomed to develop death pools at White's Club to
destroy "all governments, everywhere."
BOMBSHELL: EVIDENCE SHOWS CLINTON RAN A PARALLEL, OUTSOURCED STATE DEPT.
Friday the 13th, 2015 · David Hawkins · [

Serco

protégée] Base One Technologies and Secretary of State
Run by

Serco

since 1988 after a name change from RCA GB 1929.
Run by

Serco

for White's Club death pools since 1953
USPTO has been run by

Serco

for White's Club and Clinton death-betting pools since 1994
White's Club Lewes Bombs WWII
Randolph Churchill, a White's Club assassin. Lewes bomb user and former member of the SAS/Long Range Desert Group where certain reconnaissance images were supplied by Elliott Roosevelt!

The Mayfair Set episode 1- Who Pays Wins

"On 10 October 2015 at 10:04 local time (EEST) in Ankara, the capital city of Turkey, two bombs were detonated outside of the entrance of the Ankara Central railway station, killing at least 105 people, according to the Turkish Medical Association, [1] and injuring more than 400 others.[3]"

"BBC Turkish PM blames Ankara bombing on Islamic State Media captionFunerals have continued to take place in Turkey, as Selin Girit reports from Ankara The Islamic State (IS) group is the prime suspect in the Ankara bombings that killed nearly 100 on Saturday, Turkish PM Ahmet Davutoglu has said.
No group has said it carried out the attack, but the government believes that two male suicide bombers caused the explosions, hitting a peace rally.
The official death toll is 97, but one of the main groups at the march put the number of dead at 128. The funerals of more of the victims are taking place on Monday.
Saturday's twin explosions ripped through a crowd of activists outside the main railway station in the Turkish capital. They were due to take part in a rally calling for an end to the violence between Turkish government forces and the militant Kurdistan Workers' Party (PKK).
There is anger in Turkey that authorities were unable to prevent such a major attack - and some scepticism from opposition groups about the government's claims.
Ankara bombings: Read more
"This is the worst scene I've ever seen" - Shock and anger in Ankara as mourning begins Blasts divide Turkish media - Not all commentators share the view that IS is to blame The suspects - A look at the groups that might be responsible Who are the Kurds? - The long history of the Middle East's fourth-largest ethnic group Turkey v Islamic State v the Kurds - What's going on?
Mr Davutoglu said authorities were close to identifying one of the suicide bombers, using DNA tests, and that this would help to pinpoint which group was responsible.
He had previously said that IS, the PKK and far-left groups were all capable of such an attack.
Some local media have implicated the brother of a man who carried out an IS bombing in the southern border town of Suruc in July, which killed more than 30 people.
There are also reports that investigators believe there are similarities between the device used in that attack and those used on Saturday.
Turkey announced after the Suruc bombing that it would allow its southern Incerlik airbase to be used by the US-led coalition targeting IS in Syria. Turkey, a Nato member, shares a long land border with its unstable southern neighbour."
"London Bombing Strange Coincidences Suggest Cover-up "At half past nine this morning we were actually running an exercise for a company of over a thousand people in London based on simultaneous bombs going off precisely at the railway stations where it happened this morning, so I still have the hairs on the back of my neck standing up right now."
-- Former Scotland Yard Official Peter Power on BBC Radio, 7/7/05 After the tragic 7/7 London bombing, many strange facts from highly credible sources have surfaced. The most astonishing is the below conversation which took place the afternoon of the London bombing on BBC radio. The BBC host interviewed Peter Power, Managing Director of Visor Consultants, which bills itself as a 'crisis management' company. Peter Power was a former Scotland Yard official.
A Coincidence?
POWER: At half past nine this morning we were actually running an exercise for a company of over a thousand people in London based on simultaneous bombs going off precisely at the railway stations where it happened this morning, so I still have the hairs on the back of my neck standing up right now.
HOST: To get this quite straight, you were running an exercise to see how you would cope with this, and it happened while you were running the exercise?
POWER: Precisely, and it was about half past nine this morning. We planned this for a company, and for obvious reasons I don't want to reveal their name, but they're listening and they'll know it. And we had a room full of crisis managers for the first time they'd met. And so within five minutes we made a pretty rapid decision that this is the real one, and so we went through the correct drills of activating crisis management procedures to jump from slow time to quick time thinking. This audio clip was on the BBC website at:
http://www.bbc.co.uk/radio/aod/fivelive_aod.shtml?fivelive/drive_thu
This clip unfortunately was removed one week after the original broadcast, though you can still listen to it here. Mr. Power repeats these statements on ITN television. The two-minute video clip is available at: https://www.youtube.com/watch?v=JKvkhe3rqtc Below is another excerpt on this matter from the website of CBC, Canada's public broadcasting TV network:
"CRISIS PLANNING: When there is an emergency like the London bombings, the public instinctively turns to professionals for help. We speak to two experts who are in Toronto today for the World Conference on Disaster Management. Adrian Gordon is the Executive Director of the Canadian Centre for Emergency Preparedness, and Peter Power is Managing Director of a London-based consulting firm that specializes in crisis management, Visor Consultants - which on the morning of July 7 was co-incidentally running a security exercise for a private firm, simulating multiple bomb explosions in the London Underground, at the same stations that were subsequently attacked in real life."
The CBC website posted two-minute video clip on CBC of Power telling his story at this link: http://www.cbc.ca/MRL/clips/rm-lo/charles_disasters050711.rm
Unfortunately, that recording was removed, though you can still see part of the interview at this one.
Why didn't these astounding statements draw front-page coverage both in the UK and US? And why is Peter Power now backtracking on some of his earlier comments? This situation is strikingly similar to a situation on 9/11 which should have made front-page headlines that was reported in the Boston Globe:
"In what the government describes as a bizarre coincidence, one U.S. intelligence agency was planning an exercise last Sept. 11 in which an errant aircraft would crash into one of its buildings. But the cause wasn't terrorism -- it was to be a simulated accident. Officials at the Chantilly, Va.-based National Reconnaissance Office (NRO) had scheduled an exercise that morning in which a small corporate jet would crash into one of the four towers at the agency's headquarters building after experiencing a mechanical failure. The agency is about four miles from the runways of Washington Dulles International Airport." [So it was just a short hop for the NRO team to run over and secure the Pentagon. And by the way, the little-known NRO has an annual budget estimated to be over over $10 billion.]
London Bombs of Military Origin Reuters news service reports below on the explosives used in the London bombing:
http://today.reuters.com/news/newsArticle.aspx?type=topNews&storyID=2005-07... http://www.nzherald.co.nz/section/story.cfm?c_id=2&objectid=10335378
"'The explosives appear to be of military origin, which is very worrying,' said Christophe Chaboud, head of the French Anti-Terrorism Coordination Unit and one of five top officials sent by Paris to London immediately after Thursday's attacks."
The Times of London has an article confirming this:
http://www.thetimes.co.uk/tto/news/uk/article1935312.ece
"A SINGLE bombmaker using high-grade military explosives is believed to be responsible for building the four devices that killed more than 50 people last week, The Times can reveal. Similar components from the explosive devices have been found at all four murder sites, leading detectives to believe that each of the 10lb rucksack bombs was the work of one man. They also believe that the materials used were not home made but sophisticated military explosives, possibly smuggled into Britain from the Balkans."
Phony Al Qaeda Claims?
Then MSNBC informs us that the note posted on an alleged Al Qaeda-related website claiming responsibility for the bombings may be phony: http://www.msnbc.msn.com/id/8496293/
"MSNBC TV translator Jacob Keryakes, who said that a copy of the message was later posted on a secular Web site, noted that the claim of responsibility contained an error in one of the Quranic verses it cited. That suggests that the claim may be phony, he said. 'This is not something al-Qaida would do,' he said."
Blair Opposes Probe Into Bombings?
The highly respected Financial Times posted an article: "Blair rejects calls for probe into bombings" http://news.ft.com/cms/s/8186face-f17a-11d9-9c3e-00000e2511c8.html
"Tony Blair will on Monday reject Conservative demands for a government inquiry into last week's London bomb attacks, insisting such a move would distract from the task of catching the perpetrators."
Does this make any sense? Why wouldn't an investigation help to prevent something like this from happening again? Blair's stance is strikingly similar to the early opposition by both President Bush and Vice President Cheney to the establishment of an independent commission to probe 9/11, as reported by CBS News, Newsweek, and elsewhere.
http://www.cbsnews.com/stories/2002/05/15/attack/main509096.shtmlhttp://www.newsweek.com/battle-back-home-147649
"President Bush took a few minutes during his trip to Europe Thursday to voice his opposition to establishing a special commission to probe how the government dealt with terror warnings before Sept. 11."
"Cheney was calling to pre-emptively protest public hearings by other committees. If the Democrats insisted, Bush administration officials might say they're too busy running the war on terrorism to show up. Press the issue, Cheney implied, and you risk being accused of interfering with the mission."
"A collection of live news broadcasts documenting the Oklahoma City bombing.

2.6 MB wmv download

download "...here's now what we are starting to learn about the succession, or what someone obviously hoped would be a succession of explosions. The first bomb that was in the federal building did go off ... the second explosive was found and defused. The third explosive that was found and they are working on it right now ... both the second and third explosives, if you can imagine this, were larger than the first. ... It is just incredible to think that there was that much heavy artillery that was somehow moved into the downtown Oklahoma City federal building." "...this is the work of a sophisticated group, this is a very sophisticated device, and it has to have been done by an explosives expert." "Under President Bill Clinton, Lader was confirmed three times by the U.S. Senate without dissent for U.S. Government appointments. He served as Deputy Director of the Office of Management and Budget until becoming White House Deputy Chief of Staff and Assistant to the President in December 1993, when The New York Times described him as "a longtime friend" of Clinton's. He was a member of President Clinton's Cabinet while serving as Administrator of the U.S. Small Business Administration from 1994 to 1997. During Clinton's second term, he was United States Ambassador to the Court of St. James's.
In 2001, Lader returned to the private sector in his WPP, Morgan Stanley and other current roles. He also served on the board of Lloyd's of London

[Party to double-occurrence insurance fraud in re demolition of Twin Towers]

and was a director of Duck Creek Technologies, the insurance industry software developer, before its 2011 sale to Accenture. From 2001 to 2006, he also was the John West Professor of International Studies at The Citadel, the Military College of South Carolina. Lader is an Honorary Fellow of London Business School and Oxford University's Pembroke College, an Honorary Bencher of the Middle Temple (British Inns of Court), and Yale Divinity School's Board of Visitors. He formerly was a trustee of the British Museum and St. Paul's Cathedral Foundation, a director of the American Red Cross, president of Business Executives for National Security, chairman of the Royal Academy of Arts American Trust, Harvard Law School's Visiting Committee, Columbia University's International Advisory Board, and a member of the founding Council of the Rothermere American Institute at Oxford University. In South Carolina, he is a trustee of Middleton Place Foundation (America's oldest landscaped gardens) and Liberty Fellows and was chairman of the South Carolina Small & Minority Business Council, a trustee of South Carolina State Colleges, and a director of the South Carolina Jobs/Economic Development Authority, First Carolina Bank, and the South Carolina Chamber of Commerce."
"EVIDENCE SHOWS CLINTON RAN A PARALLEL, OUTSOURCED STATE DEPT. Clinton received help from George Soros to run shadow gov't by WAYNE MADSEN | INFOWARS.COM | OCTOBER 8, 2015 The real scandal surrounding Democratic presidential hopeful Hillary Clinton's private email system may be that she was running, in concert with a private consulting firm tied closely to George Soros, an outsourced and parallel State Department answerable only to her and not President Obama, the Congress, or the American people.
The media has tried to separate two dubious operations of Mrs. Clinton while she was at the State Department. The first is the private email server located in her Chappaqua, New York residence. The second is the fact that her government-paid State Department personal assistant, Huma Abedin, wife of disgraced New York "sexting" congressman Anthony Weiner, was simultaneously on the payroll of Teneo, a corporate intelligence firm that also hired former President Bill Clinton and former British Prime Minister Tony Blair as advisers. Abedin has been linked to the Muslim Brotherhood, which has recently buried the hatchet with longtime rival Saudi Arabia and common cause against the Assad government in Syria, the Houthi rebels in Yemen, and Iran.
It is clear that Mrs. Clinton used her private email system to seek advice on major foreign policy issues, from her friend and paid Clinton Foundation adviser Sidney Blumenthal providing private intelligence on Libya's post-Qaddafi government and possible business ventures to Clinton friend Lanny Davis seeking favors from Mrs. Clinton. It should be noted that Davis was a paid lobbyist for the military junta of Honduras that overthrew democratically-elected President Manuel Zelaya in 2009. It also should be noted that Mrs. Clinton voiced her personal dislike for the late Libyan leader Muammar Qaddafi, when, after he was assassinated by U.S.-armed jihadist rebels, boasted, "We came, we saw, he died!"
It was highly unusual for Abedin to receive a U.S. government paycheck while also receiving a consultant's salary from Teneo. Teneo was founded in 2011 by Doug Band, a former counselor to Bill Clinton. Teneo, which is as much a private intelligence firm as it is an investment company and "governance" consultancy, has its headquarters in New York and branches in Washington DC, Brussels, São Paulo, London, Dublin, Dubai, Hong Kong, Beijing, and Melbourne. With the exception of its investment arm, Teneo closely resembles the former CIA-connected firm where Barack Obama worked after he graduated from Columbia, Business International Corporation (BIC). Teneo's marketing claims match those made by BIC during its heyday: Teneo works "exclusively with the CEOs and senior leaders of many of the world's largest and most complex companies and organizations."
Teneo has staked a position in the international news media with its recent purchase of the London-based firm Blue Rubicon, formed in part by the former home news editor for Channel 4 News in the United Kingdom. Teneo also recently acquired London's Stockwell Group, which provides consultancy services to the National Bank of Greece and Pireaus Bank. It appears that Mrs. Clinton's friends are cashing in on the global banking austerity being levied against Greece.
The head of Teneo Intelligence is Jim Shinn, a former assistant secretary for Asia for the Defense Department. What is troubling is that Teneo has been offering statements to the media designed to heighten tensions between NATO and Turkey on one side and Russia on the other over Russia's military attacks on the Islamic State in Syria. Shinn's intelligence chief in Teneo's London office, Wolfgango Piccoli, who has worked for the Soros-linked Eurasia Group consultancy, told CNN that Russia's "reinforcement of the Assad regime and the consolidation of separate areas of control is more likely to prolong the conflict by forcing a stalemate." The Teneo statement came in a CNN report that suggests members of the Bashar al Assad government in Syria and Russian President Vladimir Putin and his government could be charged by international or "national" tribunals for war crimes in a manner similar to those convened on members of the Yugoslavian and Serbian governments.
The entire International Criminal Court (ICC) in The Hague and in Africa has fallen under the control of George Soros and his operatives. Soros has made no secret of his support for overthrowing Assad and Putin and he has resorted to a "weapon of mass migration" of Syrian, Iraqi, and other refugees into Europe in order to destabilize the entire continent and endanger its Christian culture and social democratic traditions. Mrs. Clinton and Soros extensively used Mrs. Clinton's private email system to exchange, among other things, information on the political situation in Albania, a country where Soros's operatives are plentiful and powerful. Soros is a major donor to the Clinton Foundation and Mrs. Clinton's presidential campaign.
Soros also pressed Mrs. Clinton for State Department support for his American University of Central Asia, which, as seen with Soros's Central European University in Budapest and its graduate ranks of pro-U.S. leaders throughout central and eastern Europe, is designed to manufacture a new generation of pro-U.S. leaders in the Central Asian states of the former Soviet Union. The "wiping" of Mrs. Clinton's email systems' hard drives appear to be part of a classic case of an intelligence operation destroying data after being exposed.
The Clinton outsourcing of U.S. foreign policy not only involves Teneo but also the Clinton Foundation, for which Mrs. Clinton solicited donations from foreign sources while she served as Secretary of State. Moreover, in a classic example of racketeering, Bill Clinton was paid by Teneo as an adviser while his Clinton Foundation hired Teneo as as a consultant. The Clinton Foundation is directed by Bill and Hillary Clinton, along with their daughter Chelsea Clinton Mezvinsky. Mrs. Clinton's private email use also extended to Clinton Foundation chief financial officer Andrew Kessel and longtime Bill Clinton friend Bruce Lindsey.
One of the emails sent via Mrs. Clinton's private system was from her State Department counsel Cheryl Mills to Amitabh Desai, the head of foreign policy for the Clinton Foundation. Mills wanted Desai to arrange a meeting between Rwandan dictator Paul Kagame with the Democratic Republic of Congo strongman Joseph Kabila during Kagame's visit to Kinshasa in 2012. This effort was conducted outside the State Department with the sole exception that Assistant Secretary of State for African Affairs Johnnie Carson, a close friend of Mrs. Clinton, was involved in the email exchange with Mills and Desai. Other private email use involved Hollywood magnate Haim Saban, Loews heir Andrew Tisch, and Lynn de Rothschild, all of whom were peddling Israel's interests to Hillary and Bill Clinton in return for sizable donations to the Clinton Foundation and Mrs. Clinton's presidential campaign.
Under the Clinton Giustra Enterprise Partnership, the Clinton Foundation received generous financial support totaling some $31 million from Frank Giustra, a Canadian uranium mining magnate. Giustra relied on the Clintons to use their influence to open up lucrative uranium exploitation opportunities in places like Kazakhstan and Africa.
Senator Chuck Grassley (R-IA) has been stonewalled in his attempt to obtain more information about Teneo's relationship with Mrs. Clinton, the Clinton Foundation, and Bill Clinton.
Wayne Madsen is an investigative journalist who consistently exposes cover-ups from deep within the government. Want to be the first to learn the latest scandal? Go to WayneMadsenReport.com subscribe today!"
Founder Of New Bitcoin Assassination Market Wants It To

Destroy 'All Governments, Everywhere'

Jillian D'Onfro Nov. 18, 2013, 4:44 PM Feel like buying some murder with your Bitcoin

[Backed by White's Club death-pool-betting alumnus, David Cameron]

? Well, that's the idea behind Assassination Market, a Bitcoin-fueled crowd-funding website that will let users anonymously donate to see the heads of political leaders roll. Basically, Assassination Market is like a deranged Kickstarter or IndieGoGo for political murder.
Forbes reporter Andy Greenber talked to Kuwabatake Sanjuro, crypto-anarchist and founder of Assassination Market (not his real name, naturally), who believes that the site will change the world for the better by destroying "all governments, everywhere."
Sanjuro's idea is that once a few politicians get killed, the "war on privacy" that they are apparently waging will end. So far, there are six leaders up for assassination on the site, including chairman of the Federal Reserve Ben Bernanke and Barack Obama. Bernanke's got the most money in his "dead pool" right now, with a listing of 124.14 Bitcoin, or about $71,000 at current exchange rates.
To collect the money after a kill, a would-be assassin must prove that they are responsible for the death by predicting the date of killing ahead of time and embedding it in a donation of one bitcoin or more. Sanjuro will collect 1% of the payout for himself as a commission fee.
Although Bitcoin is meant to be untraceable, the FBI seized the popular drug market Silk Road earlier this year along with its Bitcoin stash.
Forbes contacted the FBI and Secret Service for the piece, but both declined to comment."
"Formal instruction of air traffic controllers only started circa 1950s to 1960s, in the form of ad-hoc temporary classes conducted by senior controllers. Previously, training was carried out on-the-job and appointment was based on competency. After 1960s a few controllers were sent abroad. In response to the growing need to train controllers locally, a Civil Aviation Training Centre was established at the Paya Lebar Airport in Singapore.
The cession of Singapore from Malaysia resulted in the reorganizing of the administration of civil aviation. Mr. A. Parker, a Colombo Plan expert from Australia with two other consultants; S. Hill (ATC) and Mathisen (Fire Services) assisted in the setting up of a training centre under the Australian Aid Programme. On 21st September 1969, the Civil Aviation Training Centre (CATC) was established with two branches, namely 'the School of Air Traffic Services' and 'the School of Aerodrome Fire and Rescue Services.' The CATC was temporarily located adjacent to the main terminal building at Subang in buildings that were originally constructed as a quarantine station.
The first batch of ATC trainees passed out of the CATC on 25th April 1970. The first RADAR simulator was installed in 1974. By the late 70's, the CATC was getting congested and plans were afoot to expand the terminal building, thus affecting the CATC, especially the AFRS training. The government approved a 2-phase development plan for the CATC. Phase 1 consisted of 4 wooden blocks, built on a hillock across the road from the terminal building at Subang. Phase two would involve the construction of permanent structures and the wooden blocks were then to be converted into hostels for trainees. The first phase of the plan was implemented and the new college was officially opened on 1st January 1981 and renamed 'Civil Aviation College' (CAC). The college was down-sized in October 1992, when airport operations were privatized. The AFRS School moved to Penang to join the Security Training Centre, and became a part of the airport operator, Malaysia Airports Berhad's training centre.
In 1996, in preparation for the opening of the new KLIA airport at Sepang, and the concurrent reorganization of the Kuala Lumpur FIR airspace structure, a massive training schedule was required to train many new controllers as well as retrain all existing controllers. As the college was not in a position to handle such numbers, the training was contracted out to

IAL-Serco

and Airspace Management Services (a joint venture between a local company and Ambidji of Australia)."
"Real-time clock (rtc) modification detection system US 20150186676 A1 ABSTRACT A system for securing a real-time clock (RTC) of an electronic device includes a RTC counter that counts clock pulses of a RTC signal generated by a crystal oscillator, and a reference-time register that periodically stores a reference time value generated by a network-clock generator. A hash-value generator uses a predefined hash algorithm to generate first and second hash values based on the reference time value and the count of the RTC counter, respectively, at predetermined time intervals. A comparator compares the first and second hash values and generates a trigger signal when there is a mismatch.
Owner name: FREESCALE SEMICONDUCTOR, INC., TEXAS Free format text: ASSIGNMENT OF ASSIGNORS INTEREST; ASSIGNORS:ARORA, MOHIT;BHARGAVA, PRASHANT;SINGH, PRADIP;REEL/FRAME:031875/0242 Effective date: 20131206 Owner name: CITIBANK, N.A., AS NOTES COLLATERAL AGENT, NEW YOR Free format text: SUPPLEMENT TO SECURITY AGREEMENT;ASSIGNOR:FREESCALE SEMICONDUCTOR, INC.;REEL/FRAME:032845/0442 Effective date: 20140502 Owner name: CITIBANK, N.A., AS NOTES COLLATERAL AGENT, NEW YOR Free format text: SUPPLEMENT TO SECURITY AGREEMENT;ASSIGNOR:FREESCALE SEMICONDUCTOR, INC.;REEL/FRAME:032845/0522 Effective date: 20140502 Owner name: CITIBANK, N.A., AS COLLATERAL AGENT, NEW YORK Free format text: SUPPLEMENT TO SECURITY AGREEMENT;ASSIGNOR:FREESCALE SEMICONDUCTOR, INC.;REEL/FRAME:032845/0497 Effective date: 20140502"
"1. What information is collected (e.g., nature and source)?

Serco

Services Inc., a wholly owned subsidiary of

Serco

Inc. and formerly known as SI International, Inc. (

Serco

) Pre-Grant Publication Classification Services (PGPCS) system processes information collected by the United States Patent and Trademark Office (USPTO) under Office of Management and Budget (OMB) Collection Number 0651-0031, Initial Patent Applications. Bibliographic data (Inventory name, Inventor address, Citizenship, Correspondence address, Employer name and address, Telephone number[s], and E-mail address) are collected from the applicant or applicant's legal representative and attached to the electronic patent application files sent to

Serco

for pre-grant publication classification. Once publication by USPTO has occurred, this data is publicly available. No individually identifiable payment-related information or other PII related to the Privacy Act (such as Social Security number) is transmitted to Serco or processed by PGPCS."
"

[Freescale patented and embedded clock devices]

QorIQ Qonverge BSC9131 Device Features • Power Architecture e500 core at up to 1 GHz • StarCore SC3850 DSP at up to 1 GHz • MAPLE-B2F baseband accelerator platform • DMA engine Security acceleration engine handling IPsec, Kasumi, Snow-3G DDR3/3L, 32-bit wide, 800 MHz, with ECC IEEE 1588 v2, NTP and interface to GPS sync support 2G/3G/4G sniffing support Secured boot support Interfaces: 2x Ethernet 1G RGMII, 3x JESD207/ADI RF transceiver interfaces, USB 2.0, NAND/NOR flash controller, UART, eSDHC, USIM, I2 C, eSPI"
"Since then, the 'White's Club S**t' has entered club slang to mean the worst sort of nasty, selfish, pompous show-off

[and death-pool gamblers per Randolph Churchill]

.
Still, in its 300-year history, the club has played host to some illustrious members and a glittering array of politicians. Among its old members are the Duke of Wellington, the Regency dandy Beau Brummell, George IV, William IV, Edward VII and Winston Churchill's son, Randolph. Prince Charles is a member and held his Bollinger champagne-fuelled stag night at the club before his wedding to Lady Diana Spencer.
Prince William is said to be a member.
The club has also attracted its fair share of rogues.
White's was implicated in the great 'Cambridge Spies' scandal. Some have claimed that the recruitment and subsequent movements of Guy Burgess, Donald Duart Maclean, Kim Philby and Anthony Blunt were orchestrated from the club's bar. Meanwhile, in his novels Evelyn Waugh used the club as the model for 'Bellamy's,' the home of 'grandee and card sharper, duellist and statesman.'
Certainly, gambling has always been part of the fabric of White's. In William Hogarth's 1733 series of cautionary paintings – The Rake's Progress – the rake is driven mad by losing his fortune at the gaming tables of White's." "Defence

Serco

supports the armed forces of a number of countries around the world, including the United Kingdom, United States and Australia, working across land, sea, air, nuclear and space environments. Our mission is to deliver affordable defence capability and support to the armed forces. We work in partnership with our customers in government and the private sector to address the cost of defence, both financial and social, delivering affordable change and assured operational support services.
Click here to view a summary of Serco's defence solutions
In the UK and Europe:


Serco

manages the UK Atomic Weapons Establishment (AWE) as part of a consortium with Lockheed Martin and Jacobs. AWE is one of the most advanced research, design and production facilities in the world, developing the sophisticated materials, quantum physics and computer modelling vital to the safe and effective maintenance of the UK's nuclear deterrent. AWE experts also play a leading role in nuclear non-proliferation and international nuclear security.
We enable the Royal Navy to move in and out of port at HM Naval Bases Faslane, Portsmouth and Devonport for operational deployment and training exercises. Managing a fleet of over 100 vessels, we operate tugs and pilot boats, provide stores, liquid and munitions transportation and provide passenger transfer services to and from ships for officers and crew.
We provide facilities and information systems support to the MoD's Defence Science and Technology Laboratory (Dstl), the UK government's leading defence research establishment, including a £400m programme to rationalise the Dstl estate. We also provide facilities management services to the Defence Estates in support of the UK military presence in Gibraltar.


Serco

provides extensive engineering and maintenance support to UK military aviation, including to the Fleet Air Arm and Royal Air Force, working on over 16 military aircraft types, in addition to the logistical support services at RAF bases across the country, including Brize Norton, Lyneham and High Wycombe, the Headquarters of Air Command.
Our space and security specialists provide spacecraft operation and in-theatre support to the Skynet 5 secure military satellite communications network; we maintain the UK's anti-ballistic missile warning system at RAF Fylingdales and support the UK Air Surveillance and Control System (ASACS);

Serco

also supports the intelligence mission of the MoD and US Department of Defence at RAF Menwith Hill.


Serco

enables the training of national security personnel through its services at the Defence Academy of the United Kingdom, the MoD's world class institute responsible for educating the military leaders of tomorrow; we train all of the RAF's helicopter pilots at the advanced training facility at RAF Benson; and we manage the Cabinet Office's Emergency Planning College, the government's training centre for crisis management and emergency planning.
In the UK, we also developed an approach that combines the introduction of windfarm friendly radar technology at RRH Trimingham, Staxton Wold and Brizlee Wood that has enabled >5GW windfarm development projects, which are equally important to the Department of Energy and Climate Change to meet its commitments to reduce greenhouse gas emissions and the Ministry of Defence" "8(a) Business Development Program[edit]
The 8(a) Business Development Program assists in the development of small businesses owned and operated by individuals who are socially and economically disadvantaged, such as women and minorities. The following ethnic groups are classified as eligible: Black Americans; Hispanic Americans; Native Americans (American Indians, Eskimos, Aleuts, or Native Hawaiians); Asian Pacific Americans (persons with origins from Burma, Thailand, Malaysia, Indonesia, Singapore, Brunei, Japan, China (including Hong Kong), Taiwan, Laos, Cambodia (Kampuchea), Vietnam, Korea, The Philippines, U.S. Trust Territory of the Pacific Islands (Republic of Palau), Republic of the Marshall Islands, Federated States of Micronesia, the Commonwealth of the Northern Mariana Islands, Guam, Samoa, Macao, Fiji, Tonga, Kiribati, Tuvalu, or Nauru); Subcontinent Asian Americans (persons with origins from India, Pakistan, Bangladesh, Sri Lanka, Bhutan, the Maldives Islands or Nepal). In 2011, the SBA, along with the FBI and the IRS, uncovered a massive scheme to defraud this program. Civilian employees of the U.S. Army Corps of Engineers, working in concert with an employee of Alaska Native Corporation Eyak Technology LLC allegedly submitted fraudulent bills to the program, totaling over 20 million dollars, and kept the money for their own use.[26] It also alleged that the group planned to steer a further 780 million dollars towards their favored contractor.[27]"


Yours sincerely,

Field McConnell, United States Naval Academy, 1971; Forensic Economist; 30 year airline and 22 year military pilot; 23,000 hours of safety; Tel: 715 307 8222

David Hawkins Tel: 604 542-0891 Forensic Economist; former leader of oil-well blow-out teams; now sponsors Grand Juries in CSI Crime and Safety Investigation