A Request by United States Marine Field McConnell
for
Images Leading To A Proof by Contradiction Of Assertions Below
Plum

City Online - (

AbelDanger.net

)
November 1, 2015
1.
AD
ASSERTS THAT
SERCO
– FORMERLY RCA GB 1929 – DEPLOYED 8(A) COMPANIES TO DISRUPT THE 7/7 BOMBING GOLD COMMAND in 2005, inject news spin and destroy evidence of a Fabian conspiracy in the U.K. Cabinet Office.
2.
AD
ASSERTS THAT FABIAN SOCIETY GENERAL SECRETARY MICHAEL JACOBS RECRUITED DAVID CAMERON INTO A
SERCO
DEATH POOL to eliminate whistleblowers to
progressive globalisation
and the Fabian climate-change scam.
3.
AD
ASSERTS THAT FABIAN BUREAUCRATS IN CAMERON'S CABINET USED SERCO GOLD COMMAND TO CRASH RUSSIA'S SUKHOI SUPERJET INTO MOUNT SALAK INDONESIA ON 9 MAY 2012 AND AIRBUS 321 OF KOGALYMAVIA 9268 INTO NORTHERN SINAI ON 31 OCTOBER 2015.
United States Marine Field McConnell (
http://www.abeldanger.net/2010/01/field-mcconnell-bio.html
) invites
Abel Danger
researchers and users to send him images or information – per examples below – which can lead to a proof by contradiction of the assertions above.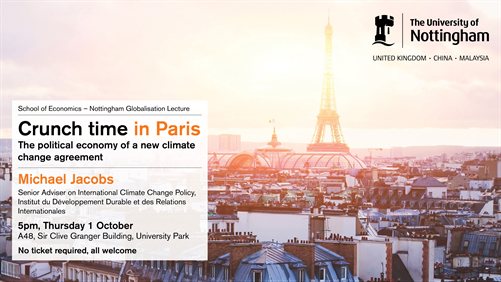 Serco and CGI/Stanley in Montreal collect Obamacare data for Fabian bureaucrats to decide on the "persons who are most fit, or most unfit to carry on the race."
Run by Serco since 1988 after a name change from RCA GB 1929.
Run by Serco (RCA GB 1929) since 1953
Long range 8(a) visas – Run by Serco since 1994
Peter Power 7/7 Terror Rehearsal
Sukhoi Superjet 100 Mount Salak crash simulation, final version
BREAKING: ISLAMIC STATE SHOOTS DOWN RUSSIAN AIRLINER THANKS TO JOHN MCCAIN
"EPC

[Gold, Silver and Bronze Command]

is owned by the Cabinet Office and managed on their behalf by

Serco

Ltd - See more at: http://www.epcresilience.com/#sthash.pUUDN39N.dpuf …. Simulation and Media Support The method of delivering an exercise is flexible and will be designed with the client to meet their requirements with options ranging from simple paper-based delivery through to full use of their real communications systems and advance computer simulation. In addition, media play can also be added in the form of news injects and the provision of experienced journalists and television crews to help test procedures and also assist in training key staff."
"The Visor Team Members of the Visor team have won four prestigious Business Continuity awards and are as follows: PETER POWER, Managing Director BA FBCI FIRM JP LinkedIn Profile Peter has been Managing Director of Visor Consultants since 1995. He and his team are world leaders on implementing all aspects of Crisis Management and Operational/Business Resilience, including Operational Risk Management and Business Continuity, with clients in various countries (e.g. UK, Europe, Australia, Canada). He regularly helps a wide variety of organisations to plan and deliver highly successful scenario based exercises, workshops, leadership courses and motivation sessions, as well as planning and auditing projects, along with Crisis Media Management training and HR support. He is undoubtedly one of the most requested global speakers on operational/corporate resilience who often appears on TV and radio. He is specifically quoted on the BBC web site in relation to his role at the scene of several previous major incidents in the UK and he is a co-author of the unique Crisis Management Standard (BS11200) published by the UK Government in 2014.
Peter has considerable hands-on strategic and operational experience gained in many real scenarios and is very well known as an authoritative and highly entertaining chairman, presenter and writer. His research on crisis decision making is quoted in the UK Government (Cabinet Office) guide on Integrated Emergency Management and he is the author of many advice guidebooks, including the original UK Govt. (DTI) booklet on Crisis Management and the first British Bankers Association guide on the same topic. He has specifically given presentations to the Australian and Canadian Governments on these topics. He is a founder member of the UK judging panel for Business Continuity Awards and for several years sat on the UK Cabinet Office / British Standards Institute working party on CM that produced the first ever pan UK guidance (PAS 200 that lead to the standard BS 11200) on dealing with all types of crises.
He was a member of the IPPR (Resilience subgroup) UK Security Review Commission chaired by Lord P Ashdown and General C Guthrie and has also sat on numerous other working parties. He is a Special Advisor to a number of key organisations, such as the World Conference on Disaster Management (Canada) and is also listed as an Expert Witnesses in the UK and occasionally lectures at Reading and Southampton Universities. Peter was a previous award winner for BC 'Personality of the Year' 2000 and 'Lifetime Achievement' 2006 (members of the Visor Consultants team have so far, won 4 separate BC awards). In his previous career before establishing Visor Consultants, Peter was at the heart of many pioneering multi agency ideas for dealing with all types of catastrophes, risks and threats. As a Senior Police Officer at New Scotland Yard (where he was awarded several commendations for leadership etc.) he was also responsible for setting up the multi agency operational management structure at the London Kings Cross underground station fire and was also seconded to the Anti Terrorist Branch during the height of terrorist attacks against London. Since then he has lectured widely on numerous aspects relating to dealing with terrorism in the 21st century. He was the deputy forward control coordinator at the London Libyan Peoples Bureau siege in the 1980's, as well as leading the team behind the existing police street philosophy for dealing with terrorist bombs. He was also part of the creative team and chief promulgator of the present UK emergency services methodology

Gold, Silver & Bronze command which is now used extensively across many organisations in numerous countries in the public and private sectors

. It has become the most commonly applied operational command system used by the many businesses in the UK, as well as all emergency services."
"Kogalymavia Flight 9268 (7K9268/KGL9268[a]) was an international chartered passenger flight,[7] operated by Russian airline Kogalymavia (branded as Metrojet), which crashed in northern Sinai on 31 October 2015 at 04:13 UTC (06:13 EST)[8] following departure from Sharm el-Sheikh International Airport, Egypt, en route to Pulkovo Airport, Saint Petersburg, Russia.[5][9][10]
The aircraft, an Airbus A321-231, was carrying 217 passengers and seven crew members.[2][11] Of those mostly tourists aboard, at least 3 were Ukrainian, one Belarusian, and the rest were Russian.[12]
With its death toll of 224 people,[13] the crash of Flight 9268 is the deadliest in Egyptian territory, supassing the crash of Flash Airlines Flight 604 in 2004,[14] and has the highest number of Russian victims in an airliner crash.[15] It is also the deadliest air crash involving an aircraft from the Airbus A320 family, surpassing TAM Airlines Flight 3054 in Brazil, and the deadliest air disaster involving Airbus A321, surpassing Air Blue Flight 202.[15]"
"The Mount Salak Sukhoi Superjet 100 (SSJ-100) crash occurred on 9 May 2012 when an SSJ-100 aircraft crashed on a demonstration flight operating from Halim Perdanakusuma Airport, Jakarta, Indonesia.[1] On 10 May, the wreckage of the Sukhoi Superjet was spotted on a cliff in Mount Salak, a volcano in the province of West Java. Due to the widespread debris field where the aircraft hit the mountain, rescuers concluded that the aircraft directly impacted the rocky side of the mountain and that there was "no chance of survival".[2][3] On 12 May 2012, it was reported that the remains of several victims' bodies had been recovered and airlifted to Halim Airport and then taken to the National Police Hospital for identification.[4]
The final report, released 18 December 2012, indicated that the accident was caused by crew members ignoring terrain warnings that they had incorrectly attributed to a database problem. The crew had turned off the terrain warning system and were unaware that they were operating in close proximity to mountains. The crew, including the captain, were engaging in conversation with potential customers as the aircraft impacted the ground.[5]"
"

Serco

Awarded $187 Million Federal Aviation Administration Air Traffic Control Contracts April 16, 2015 RESTON, VIRGINIA – April 16, 2015 –

Serco

Inc., a provider of professional, technology and managed services, announced today the award of two contracts to continue its 20-plus years of supporting the Federal Aviation Administration's (FAA) Contract Tower (FCT) Program. Serco will provide air traffic control specialists, safety managers, and program management services in support of 58 Air Traffic Control Towers (ATCTs) in 11 western states, including Alaska, California and Colorado. The two five-year contracts each have one base year and four one-year option periods, with a combined value of $187 million, if all options are exercised.
Under these contracts,

Serco

's Air Traffic Controllers will be responsible for the safe and efficient movement of commercial, general aviation and military aircraft on the airport and in the airspace surrounding the airport. The Company will also provide risk management, quality assurance and program management to meet FAA service standards and quality metrics.

Serco

will utilize its Aviation Safety Management System to improve safety and mitigate risks in the National Airspace System.
"Air Traffic Control Towers provide vital services ensuring that airports are safer for pilots and passengers at airports across the country." said Dan Allen,

Serco

Inc.'s Chairman and Chief Executive officer. " As experts in aviation and management solutions, we are honored and eager to continue supporting the FAA in 2015 and beyond."
As part of

Serco

Group,

one of the largest contracted providers of Air Navigation Services worldwide

, the company is responsible for more than 960,000 miles of airspace and handles more than seven million aircraft movements a year. Serco employs more than 700 air traffic control specialists at over 75 airports - located in the U.S., U.K. and

Middle East

- who help maintain flight safety. In the US, the company has also been honored with the prestigious Willie F. Card Federal Aviation Administration (FAA) Contract Tower Award at towers in Lewiston, ID, Phoenix-Mesa Gateway, AZ, Jackson Hole, WY, Goodyear, AZ, and San Luis Obispo, CA."
"How well did the 7/7 emergency services respond? By Dominic Casciani BBC News home affairs correspondent 3 March 2011 From the section UK One of the key questions at the heart of the 7 July inquests is whether the emergency services could have responded faster and better.
The London Assembly had already reported that poor communications and a lack of basic medical supplies hampered the rescue operation. So what else has the inquests learned?
The hearings have focused on a number of key areas including:
The ambulance service The fire fighters The police Overall command and control LONDON AMBULANCE SERVICE There was a delay of 52 minutes in getting ambulances to Tavistock Square, the scene of the bus attack where 13 people died.
Crews were only sent to the bus attack after reports of a second blast at 1040 - a controlled explosion of a suspicious package.
Jessica Ashford, the first paramedic to reach Tavistock Square, had in fact been despatched to Russell Square. She said the scene was devastating, with parts of bodies strewn across the road. Mrs Ashford alerted control at 0957 BST, performed a quick reconnaissance - and called again at 1005 demanding back-up.
The delays at Tavistock Square followed a separate half-hour delay in sending teams to Russell Square underground station, where 26 people died, the greatest loss of life.
Graeme Baxter was the first paramedic into the tunnel at Edgware Road. He called for eight more ambulances - but also told the inquests that he was frustrated to learn that crews from two stations nearby were not despatched.
Overall, only half of 201 London ambulances which were available on the day were sent to the attack scenes.
Crews who were stationed nearby were held back in case there were more attacks - and some of them were watching the events unfold on television.
At the same time, controllers were struggling to identify free ambulances to ferry the wounded to hospital. They eventually called on neighbouring ambulance services and volunteers to help at the scenes.
Helicopter Emergency Medical Service paramedic Lee Parker wrote in a debrief form that he found these decisions inexplicable.
"Due to the number of casualties involved, we had to utilise various medical staff who ended up creating more work," he wrote. "They did not understand triage and/or major incident procedures. Other medical staff should be kept as far away as possible from these incidents."
Jason Killens, deputy director of operations at the London Ambulance Service (LAS), told the inquests that it had been the "right decision on the day" to hold back some crews.
But in the closing days of the inquests, the coroner heard about "organised chaos" and shortcomings at the ambulance service's disaster control room at Waterloo.
Two people who were designated to crucial roles in the unfolding events were not trained for "

Gold Command

" events - the procedures used across the emergency services to co-ordinate the massive effort needed in a potential crisis.
Only one member of staff was logging all the emergency calls - and she was not a trained typist capable of doing it at speed. Others were writing down important information on scraps of paper. The employee in charge of the control room's white board could not reach more than halfway up it.
Staff brought into the disaster control room could not get to work immediately because ambulance service systems did not allow them to be logged into two computers at the same time.
Meanwhile, crews that had been despatched were not getting messages back to controllers because radio channels were blocked. In other evidence, Coroner Lady Justice Hallett heard that the ambulance service had switched from using pagers to mobiles to transmit alerts.
Keith Grimmett, an officer in the LAS emergency planning unit, argued that pagers were more reliable in a disaster situation. During 7/7, the capital's mobile network became overloaded with many people finding it impossible to make calls. The service began using pagers again a week after the attacks.
Mr Killens accepted that the government's review of events was wrong when it had stated that rescue operations had not been hampered by poor communications.
LONDON FIRE BRIGADE One of the key issues that emerged from evidence relating to firefighters was their own safety rules.
One group of firefighters said they could not enter the tunnel at Aldgate because they had not received official confirmation that the live electric rail had been turned off.
One police officer stood on the rail to prove that it was no longer live - but the crew insisted they still needed word from London Underground managers. Four other firefighters had already gone into the train.
The first crew reached King's Cross station at 0913 - but did not go to the scene until a second crew arrived at 0942. That was because their communication protocols demanded having a back-up team available.
One police officer reported seeing firefighters waiting on the escalator for colleagues to arrive, as the walking wounded began to emerge from a tunnel.
The inquests heard that over at Edgware Road, Assistant Divisional Officer Alan Davies, then head of Paddington fire station, refused to allow his men into the tunnel because of the possibility of a dirty bomb.
Mr Davies told the inquests that his training had been to expect a chemical, biological, radiological or nuclear (CBRN) incident and he could not risk flooding the tunnel with personnel until the situation was clearer.
He accepted that evidence showed that police officers and paramedics went into the tunnel before specialist officers had chance to establish whether or not there was a CBRN risk.
Meanwhile, there were also tensions between the services operating amid the chaos at Aldgate.
One paramedic said he encountered hostility from firefighters who did not understand that his role was to assess the situation and report back before doing anything else.
THE POLICE The police had been switching to a new digital communications system - but at the time of the attacks, they still could not use their radios underground.
At one stage, the emergency services were using runners to get information from tunnels to the ticket halls. In September 2003, London's emergency services staged a massive training exercise to test their ability to cope with a chemical attack on an underground station. That exercise concluded that none of the radio systems were adequate. Some of these problems dated back to the horrific King's Cross fire of 1987.
Sir Desmond Fennell's report into that disaster made a string of recommendations including ensuring that communications worked underground - and that the emergency services and London Underground workers could all talk to each other on the same system.
But 18 years later, the Tube's system was still not fully compatible with the three services. The London Underground's system has been updated since 2005. MANAGEMENT JARGON A succession of senior figures from across the capital's emergency services have appeared before Lady Justice Hallett - but on the final day of the inquests, she told them to use plain English, rather than refer to things like the "Conference Demountable Unit from the Management Resource Unit".
"Management jargon is taking over organisations," said Lady Justice Hallett. "When it comes to something like a major incident, people do not understand what the other person is.
"All you senior people from these organisations are allowing yourselves to be taken over by management jargon... You people at the top need to say 'We have to communicate with other people and we communicate with plain English'."
"I am sorry if that sounded like a rant but everybody who has been here for the last few months will know I have been building up to it.""
"Born in London in 1960, Michel Jacobs was educated in state schools in Barnet and at Wadham College, Oxford, where he gained a First in Politics, Philosophy and Economics. After leaving university he worked as coordinator for Tools for Self Reliance, a charity which refurbishes unwanted hand tools and ships them to artisans and co-operatives in developing countries. In 1984-85 he took a postgraduate diploma in local employment planning at Middlesex Polytechnic and spent the next five years as a community worker and adult educator in Southampton, working with unemployed adults.
From 1985-92 he was also a freelance foreign correspondent on British politics for a number of overseas current affairs magazines, including Australian Society, Economic and Political Weekly(India) and Perception (Canada). … In 1997, just after the formation of the new Labour Government, the UK's longstanding left of centre think tank and political association. Expanding the Society's publications, events, membership and media profile, his work there covered the full range of social and political issues. He established a major Commission on Taxation and Citizenship, for which he wrote the report and book, Paying for Progress: A New Politics of Tax for Public Spending (Fabian Society 2000). His other writing at the Fabians included Progressive Globalisation: Towards an International Social Democracy (Fabian Society 2003) and (with Adrian Harvey) the report of the Fabian Commission on The Future of the Monarchy (Fabian Society 2003). During his six years at the Fabians Michael Jacobs became a frequent contributor to the press and broadcast media and a regular public speaker."
"Met officer helps to make film on police racism after 7/7 AMAR SINGH AND LOUISE JURY Thursday 12 April 2012 Met officer helps to make film on police racism after 7/7 Tube death: scene from Shoot On Sight which deals with events after armed police kill an innocent man The director of a controversial film about a Muslim police officer who faces racism at Scotland Yard today told how he was helped by a senior officer involved in a real-life race battle with the Met.
Shoot On Sight, set in the aftermath of the 7/7 attacks, tells the story of Tariq Ali - a senior officer who is discriminated against by his colleagues in the Met after an innocent Muslim man is killed by police on the London Underground.
The story bears strong parallels to the race row which has engulfed Scotland Yard as Assistant Commissioner Tarique Ghaffur sues his employers over claims of racial discrimination.
The film's director, Jagmohan Mundhra, said Mr Ghaffur assisted in making the film more "authentic" after they met in 2006. Mr Mundhra said: "Tarique Ghaffur gave his feedback for the script. He couldn't talk officially but he supported us on the film. It's inspired by him."
The film, which stars Brian Cox, Sadie Frost, Om Puri, Greta Scacchi and Naseeruddin Shah will have a British premiere at Bafta tomorrow night ahead of a general UK release next month. Mr Mundhra said: "The reason why I noticed Tarique Ghaffur was after 21 July when the shoot-on-sight orders were given - suddenly I saw him on TV all the time, addressing the media. I knew instinctively that it was because he was a Muslim, so I called him.
"I told him that I wanted to do a script about a Muslim police officer who is caught between the Islamaphobia of the west who works in a department where people don't trust him and Islamic extremism where the mosque he goes to doesn't trust him because he is a police officer.
"Mr Ghaffur said: 'That's well and good, but I am working for the department. If you are writing something that is negative about the department I won't be able to support it officially - but if you want to show me the scripts I can check for you in terms of police procedures and the internal workings of the department'."
Mr Mundhra continued: "He mentionedto me the glass ceiling. He told me: 'I'm the highest-ranking Asian police officer, but I must tell you off the record that there is a glass ceiling.'
"It's very interesting how life has imitated art."
Mr Mundhra added: "I gave him the script to read and I also sent it to Scotland Yard's film department. If they approve the script they will allow you to use their logo.
"They read this script but they said they could not endorse the film as the Menezes matter was sub judice. They said we cannot give you permission to use our uniforms, insignia. We made a fictional central London police. They allowed us to use the exterior of Scotland Yard, the spinning sign and things like that - but not use their uniforms."
A premiere had been scheduled for 7 July - the third anniversary of the bombings - but was put back out of respect for the families of the bereaved.
Producer Aron Govil said: "The film raises important questions about the climate of fear post 7/7 and the direct impact of that terrible day. While we are mindful that the families are still grieving, it is important to look at the climate within which Londoners now live and work and have been forced to deal with on an ongoing basis.
"Everywhere, people of Asian appearance have borne the brunt of increased stopping and searching.
"Three years on, and at a time when Tarique Ghaffur's situation is at the forefront of the London agenda, I think Londoners will find the film very insightful." "In 1900 the Society produced Fabianism and the Empire, the first statement of its views on foreign affairs, drafted by Bernard Shaw and incorporating the suggestions of 150 Fabian members. It was directed against the liberal individualism of those such as John Morley and Sir William Harcourt.[17] It claimed that the classical liberal political economy was outdated, and that imperialism was the new stage of the international polity. The question was whether Britain would be the centre of a world empire or whether it would lose its colonies and end up as just two islands in the North Atlantic. It expressed support for Britain in the Boer War because small nations, such as the Boers, were anachronisms in the age of empires.[17] In order to hold onto the Empire, the British needed to fully exploit the trade opportunities secured by war; maintain the British armed forces in a high state of readiness to defend the Empire; the creation of a citizen army to replace the professional army; the Factory Acts would be amended to extend to 21 the age for half-time employment, so that the thirty hours gained would be used in "a combination of physical exercises, technical education, education in civil citizenship...and field training in the use of modern weapons".[18] …. "8(a) Business Development Program[edit] The 8(a) Business Development Program assists in the development of small businesses owned and operated by individuals who are socially and economically disadvantaged, such as women and minorities. The following ethnic groups are classified as eligible: Black Americans; Hispanic Americans; Native Americans (American Indians, Eskimos, Aleuts, or Native Hawaiians); Asian Pacific Americans (persons with origins from Burma, Thailand, Malaysia, Indonesia, Singapore, Brunei,

Japan

, China (including Hong Kong), Taiwan, Laos, Cambodia (Kampuchea), Vietnam, Korea, The Philippines, U.S. Trust Territory of the Pacific Islands (Republic of Palau), Republic of the Marshall Islands, Federated States of Micronesia, the Commonwealth of the Northern Mariana Islands, Guam, Samoa, Macao, Fiji, Tonga, Kiribati, Tuvalu, or Nauru); Subcontinent Asian Americans (persons with origins from India, Pakistan, Bangladesh, Sri Lanka, Bhutan, the Maldives Islands or Nepal). In 2011, the SBA, along with the FBI and the IRS, uncovered a massive scheme to defraud this program. Civilian employees of the U.S. Army Corps of Engineers, working in concert with an employee of Alaska Native Corporation Eyak Technology LLC allegedly submitted fraudulent bills to the program, totaling over 20 million dollars, and kept the money for their own use.[26] It also alleged that the group planned to steer a further 780 million dollars towards their favored contractor.[27]"
"The Fabian Society founded the London School of Economics and Political Science in 1895 "for the betterment of society," now one of the leading institutions in the world, an incubator of influential politicians, economists, journalists,

prime ministers and liberal billionaires

. Today, the society functions primarily as a think tank and is one of 15 socialist societies affiliated with the Labour Party. Similar societies exist in Australia (the Australian Fabian Society), in Canada (the Douglas-Coldwell Foundation and the now disbanded League for Social Reconstruction), in Sicily (Sicilian Fabian Society) and in New Zealand." "

[Fabian co-founder]

Henry Havelock Ellis, known as Havelock Ellis (2 February 1859 – 8 July 1939), was an English physician, writer, Progressive intellectual and social reformer who studied human sexuality. He was co-author of the first medical textbook in English on homosexuality in 1897, and also published works on a variety of sexual practices and inclinations, including transgender psychology. He is credited with introducing the notions of narcissism and autoeroticism, later adopted by psychoanalysis. He served as president of the Galton Institute and, like many intellectuals of his era, supported eugenics.[1] …. Ellis was a supporter of eugenics, in line with many others of that era. He served as vice-president to the Eugenics Education Society and wrote on the subject, among others, in The Task of Social Hygiene:
Eventually, it seems evident, a general system, whether private or public, whereby all personal facts, biological and mental, normal and morbid, are duly and systematically registered, must become inevitable if we are to have a real guide as to those persons who are most fit, or most unfit to carry on the race.
The superficially sympathetic man flings a coin to the beggar; the more deeply sympathetic man builds an almshouse for him so he need no longer beg; but perhaps the most radically sympathetic of all is the man who arranges that the beggar shall not be born.
Ellis resigned from his position of Fellow of the Eugenics Society over their stance on sterilization in January 1931.[10]"
"In the Middle East, the theories of Fabian Society intellectual movement of early-20th-century Britain inspired the Ba'athist vision. The Middle East adaptation of Fabian socialism led the state to control big industry, transport, banks, internal and external trade. The state would direct the course of economic development, with the ultimate aim to provide a guaranteed minimum standard of living for all.[25] Michel Aflaq, widely considered as the founder of the Ba'athist movement, was a Fabian socialist. Aflaq's ideas, with those of Salah al-Din al-Bitar and Zaki al-Arsuzi, came to fruition in the Arab world in the form of dictatorial regimes in Iraq and Syria.[26] Salāmah Mūsā of Egypt, another prominent champion of Arab Socialism, was a keen adherent of Fabian Society, and a member since 1909.[27]"
"Digital Fires Instructor

Serco

- Camp Pendleton, CA Posted 377 days ago Uses information derived from all military disciplines (e.g., aviation, ground combat, command and control, combat service support, intelligence, and opposing forces) to determine changes in enemy capabilities, vulnerabilities, and probable courses of action."
"NVC Contract Award. On January 31, 2006, in a recompetition for our expiring National Visa Center, or NVC, contract, we were awarded the successor contract for the NVC contract by the Department of State. Under the contract, we anticipate performing over 20 million immigrant visa transactions each year at the NVC in Portsmouth, New Hampshire and at the Kentucky Consular Center in Williamsburg, Kentucky. The prime contract has a one-year base period and four one-year options with a potential value of approximately $84 million, inclusive of the options. The prior NVC contract generated 9.1% of our total revenues in fiscal 2005 and 9.2% of our total revenues in fiscal 2004." "Defence

Serco

supports the armed forces of a number of countries around the world, including the United Kingdom, United States and Australia, working across land, sea, air, nuclear and space environments. Our mission is to deliver affordable defence capability and support to the armed forces. We work in partnership with our customers in government and the private sector to address the cost of defence, both financial and social, delivering affordable change and assured operational support services.


In the UK and Europe:




Serco

manages the UK Atomic Weapons Establishment (AWE) as part of a consortium with Lockheed Martin and Jacobs. AWE is one of the most advanced research, design and production facilities in the world, developing the sophisticated materials, quantum physics and computer modelling vital to the safe and effective maintenance of the UK's nuclear deterrent. AWE experts also play a leading role in nuclear non-proliferation and international nuclear security.


We enable the Royal Navy to move in and out of port at HM Naval Bases Faslane, Portsmouth and Devonport for operational deployment and training exercises. Managing a fleet of over 100 vessels, we operate tugs and pilot boats, provide stores, liquid and munitions transportation and provide passenger transfer services to and from ships for officers and crew.


We provide facilities and information systems support to the MoD's Defence Science and Technology Laboratory (Dstl), the UK government's leading defence research establishment, including a £400m programme to rationalise the Dstl estate. We also provide facilities management services to the Defence Estates in support of the UK military presence in Gibraltar.




Serco

provides extensive engineering and maintenance support to UK military aviation, including to the Fleet Air Arm and Royal Air Force, working on over 16 military aircraft types, in addition to the logistical support services at RAF bases across the country, including Brize Norton, Lyneham and High Wycombe, the Headquarters of Air Command.


Our space and security specialists provide spacecraft operation and in-theatre support to the Skynet 5 secure military satellite communications network; we maintain the UK's anti-ballistic missile warning system at RAF Fylingdales and support the UK Air Surveillance and Control System (ASACS);

Serco

also supports the intelligence mission of the MoD and US Department of Defence at RAF Menwith Hill.




Serco

enables the training of national security personnel through its services at the Defence Academy of the United Kingdom, the MoD's world class institute responsible for educating the military leaders of tomorrow; we train all of the RAF's helicopter pilots at the advanced training facility at RAF Benson; and we manage the Cabinet Office's Emergency Planning College, the government's training centre for crisis management and emergency planning.


In the UK, we also developed an approach that combines the introduction of windfarm friendly radar technology at RRH Trimingham, Staxton Wold and Brizlee Wood that has enabled >5GW windfarm development projects, which are equally important to the Department of Energy and Climate Change to meet its commitments to reduce greenhouse gas emissions and the Ministry of Defence"

Yours sincerely,

Field McConnell, United States Naval Academy, 1971; Forensic Economist; 30 year airline and 22 year military pilot; 23,000 hours of safety; Tel: 715 307 8222

David Hawkins Tel: 604 542-0891 Forensic Economist; former leader of oil-well blow-out teams; now sponsors Grand Juries in CSI Crime and Safety Investigation