A Request by United States Marine Field McConnell
for
Images Leading To A Proof by Contradiction Of Assertions Below
Plum

City Online - (

AbelDanger.net

)
November 21, 2015
1.
AD
ASSERTS THAT STARWOOD AND MARRIOTT HOTELS ARE MERGING A NINE-EYES SURVEILLANCE NETWORK FOR SIR JOHN SAWERS – THE ROLE MODEL FOR THE 'C' CHARACTER IN THE SPECTRE MOVIE.
2.
AD
ASSERTS THAT 'C' OUTSOURCED HOTEL SURVEILLANCE TO
SERCO
OPERATIVES WHOM HIS PREDECESSORS HIRED TO TRACK, ENTRAP AND EXTORT PEDOPHILES AT ISIS SNUFF OR PUNK ROCK CRIME SCENES.
3.
AD
ASSERTS THAT 'C' HAS INFILTRATED OBAMA'S CABINET WITH A LONG-RANGE 8(A) GROUP TO LEAVE BLOOD ON THE FLOOR at remote Serco-mentored crime scenes with plausible denial for the Commander in Chief.
United States Marine Field McConnell (
http://www.abeldanger.net/2010/01/field-mcconnell-bio.html
) invites
Abel Danger
researchers and those whom it may concern to send him images or information which can lead to a proof by contradiction of the assertions above.
C from Spectre ran man-in-the-middle attacks on Clinton's server and the 9/11 Hotels (Pentagon City Sheraton and the World Trade Center Marriott).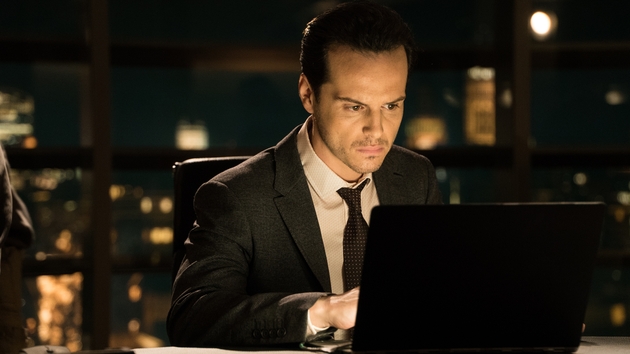 The 9/11 Hotel - Part 1 of 5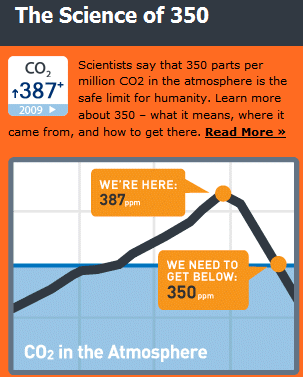 Skyfall - MI6 Is Blown Up
WTC Building 7 Collapse - 23 angles
Serco operatives used ITT ad hoc waypoints in 9/11 drone and Nine Eyes hotel surveillance in Paris during the Eagles of Death concert
Defense Ammunition Center [Run by

Serco

8(a) protégées]
Outsourced to Serco in 1994
Militant BLACK

[punks in Obama Youth Group: Let's SCARE the SHIT out of WHITE Grandma?]




"To avoid being mistaken for a sellout, I chose my friends carefully. The more politically active black students. The foreign students. The Chicanos. The Marxist professors and structural feminists and

punk-rock performance

poets." Barack Obama
"Spectre – On a mission in Mexico City, unofficially ordered by the previous M by way of a posthumous message,

James Bond kills two men arranging to blow up a stadium

and gives chase to Marco Sciarra, an assassin who survived the attack. In the ensuing struggle, Bond kills Sciarra and steals his ring, which is emblazoned with a stylised octopus. On his return to London Bond is indefinitely suspended from field duty by the current M, who is in the midst of a power struggle with C, the head of the privately-backed [

Serco

] Joint Intelligence Service, which consists of the recently merged MI5 and MI6. C also campaigns for Britain to join "Nine Eyes", a global surveillance and intelligence co-operation initiative between nine member states

[Five Eyes + BRIC]

. C uses his influence to close down the '00' section, believing it to be outdated."
"MI6 chief blows his cover as wife's Facebook account reveals family holidays, showbiz friends and links to David Irving By JASON LEWIS, MAIL ON SUNDAY SECURITY EDITOR UPDATED: 18:14 GMT, 5 July 2009 The new head of MI6 has been left exposed by a major personal security breach after his wife published intimate photographs and family details on the Facebook website. Sir John Sawers is due to take over as chief of the Secret Intelligence Service in November, putting him in charge of all Britain's spying operations abroad.
But his wife's entries on the social networking site have exposed potentially compromising details about where they live and work, who their friends are and where they spend their holidays.
Amazingly, she had put virtually no privacy protection on her account, making it visible to any of the site's 200million users who chose to be in the open-access 'London' network - regardless of where in the world they actually were.
There are fears that the hugely embarrassing blunder may have compromised the safety of Sir John's family and friends.
Lady Shelley Sawers' extraordinary lapse exposed the couple's friendships with senior diplomats and well-known actors, including Moir Leslie, who plays a leading character in The Archers. And it revealed that the intelligence chief's brother-in-law - who holidayed with him last month - is an associate of the controversial Right-wing historian David Irving.
Immediately after The Mail on Sunday alerted the Foreign Office to the astonishing misjudgment, all trace of the material – which could potentially be useful to hostile foreign powers or terrorists - was removed from the internet.
The move suggests that MI6 or the Foreign Office, which is also responsible for the GCHQ electronic eavesdropping centre in Cheltenham, had not vetted what sort of information Sir John and his family were distributing over the internet.
Nor does it appear that the new intelligence chief - who will be codenamed

'C'

once he takes up his post - had considered the potential risks of what his family was revealing to the world.
Foreign Office staff are warned about their use of social networking sites when they join the department but MI6 expects its agents to maintain an even tighter secrecy, telling them not to reveal their true role to all but their closest family.
Sir John Sawers, currently Britain's Ambassador to the United Nations, where he sits on the

highly sensitive Security Council

, began his working life in MI6 but has spent the past 20 years building a career as a diplomat rather than a spy.
Senior politicians said the security lapse raised serious doubts about Sir John's suitability to head the intelligence service - and raised questions over whether an outsider should have been appointed to such a sensitive role.
Despite the security implications, Lady Sawers revealed on Facebook the location of the London flat used by the couple and the whereabouts of their three children and of Sir John's parents.
On June 16, the very day Sir John's MI6 appointment was announced, she posted 19 pictures of the couple on holiday with their friends in the West Country earlier that month.
The following day, she added a further 26 pictures, including one of Sir John playing on the beach in his swimming trucks, posing with his wife and children and chatting with friends and his mother.
Among those who joined the Sawers on the break were actors Moir Leslie, who plays both Sophie Barlow and vicar Janet Fisher in Radio 4 soap opera The Archers, and Alister Cameron, a character actor who has appeared on The Bill and Footballers' Wives. Lady Sawers' Facebook 'friends' have also used the account to send messages of congratulations to Sir John on his new job, with one relative joking that he will now be known as 'Uncle C'.
On the day his appointment was announced, she wrote: 'Congrats on the new job, already dubbed Sir Uncle "C" by nephews in the know!' Over the past year, Lady Sawers has been regularly updating anyone who cared to read her page - which could be found via internet search engines - on everything from family parties and holidays to the health of their pets and her views on the crisis in the Congo. She also posted 22 photographs from Sir John's mother's 80th birthday party, showing the future spy chief with his closest friends and extended family, including his 86-year-old father, his two sons, aged 25 and 24, their girlfriends, and the couple's daughter Corinne, 22, a recent Oxford University graduate who is now an aspiring actress.
Corinne recently began touring with Jenny Seagrove in the play Pack Of Lies, coincidentally about a middle-class household suddenly at the centre of an espionage drama when an MI5 spy turns up at their house."
"Police drop investigation into

Serco

prisoner transport contract The outsourcing group said there was no evidence of individual or corporate wrongdoing By Marion Dakers 7:42AM GMT 19 Dec 2014 The City of London Police has closed an investigation into Serco's prisoner transport contract after more than a year of work, enabling the firm to continue with the contract until 2018.
The Ministry of Justice called in the police in August 2013 to examine whether

Serco

had misleadingly recorded prisoners as being ready for court when they were not, in order to meet the performance criteria of the contract.
However, Serco said on Friday that the probe into the Prisoner Escort and Custody Services (PECS) contract had been closed after the police found no evidence to support bringing charges against the outsourcing firm or its staff.
"The information obtained was also sufficient for the City of London Police to conclude there was no evidence of any corporate-wide conspiracy or an intention to falsify figures to meet the DRACT [designated ready and available for court time] contract requirement by senior

Serco

management or at the board level of the company," the firm said in a statement.
The Ministry of Justice had said it would end the contract immediately if the firm's board was found to have done wrong.


Serco

agreed last year to repay all past profits and forgo any future profit on the PECS contract. The deal is due to run until August 2018 and involves

Serco

transporting prisoners to and from 24 Crown Courts, 43 Magistrates' Courts, 24 prisons and 131 police stations. The end of the investigation closes one chapter of

Serco

's problems over the past few years. The company repaid £70m last year for overcharging the government on electronic tagging contracts, in a matter that was referred to the Serious Fraud Office.
The firm replaced its chief executive Chris Hyman with Rupert Soames in June, handing him the task of putting the firm back on an even keel. A rights issue is expected early next year to shore up

Serco

's financial position."
"BLOOD ON THE DANCE FLOOR ACCUSED OF CHILD SEX BY FANS, SUPPORT ACTS AND CREW Share400 Written by Mike Hohnen on March 1, 2013 The disproportionately publicised Blood On The Dance Floor are once again making headlines for all the wrong reasons. Incredibly wrong reasons. So, so wrong. This is going to hit you right in your faith for humanity. A Tumblr page called The Truth About Dahvie which contains dozens of submissions from self-described ex-fans of the duo, support acts and crew members has been published, all of which recall past experiences with BOTDF member Dahvie Vanity and many of which relate to under-age sexual activity or some other form of sexual harassment from the 'musician.'
There are several tweets from a long-time cohort of the pair, DJ and model Jeffree Star, who denounced any connection with Vanity, stating that "being on tour with that child fucker has made me see the truth." Other people who have worked with BOTDF have also spoken out in support of the bevy of fans who are relating some seriously fucked-up experiences on the page. Perhaps most shockingly, though, are the scanned police documents relating to the assault of an 11-year-old girl, who reportedly dropped her case on account of cyberbullying from other fans. We're not going to go too much more into it – check out the page for yourself.
Dahvie is, of course, denying it all, and, as always, there are two sides to every story. His excuse that "people start to make things up, bad things, out of anger and spite" might not hold too much water in this situation, though, especially when the vast majority of the people making the accusations were fans, collaborators, friends or employees before turning their back on him. It hasn't taken long for the page to garner a lot of attention, with the amount of posts seeming to grow by the hour. As this self-appointed Internet jury is one of questionable integrity, we can't assume any of the below is fact, but it's not looking good for old mate Dahvie Vanity."
"Abdelhamid Abaaoud: Belgian 'mastermind' of Paris attacks boasted of escape from authorities in Isis interview The 27-year-old had been linked to at least three foiled terror attacks before Paris Lizzie Dearden Monday 16 November 2015 Abdelhamid Abaaoud boasted of his escape from authorities in Belgium following a failed terrorist attack in an interview published in Isis' propaganda magazine in February Dabiq The suspected mastermind behind the Paris terror attacks boasted about his intention to "terrorise" Europe in an interview earlier this year.
Abdelhamid Abaaoud, who is still at large following the shootings and bombings that killed 129 people and injured hundreds on Friday night, had been linked to previous plots that were thwarted by police.
The 27-year-old joined Isis in Syria in 2013, where he goes under the name Abu Umar al-Baljiki and was seen in a video transporting mutilated bodies to a mass grave.
But after training with the terrorist group he returned to Belgium in order to carry out an attack in his home country days after the Charlie Hebdo massacre in January.
Abaaoud and two other Belgian jihadists, Khalid Ben Larbi and Sufian Amghar, planned to kill police officers but their hideout in Verviers was raided before they could carry it out.
READ MORE Everything we know about the Paris attacks suspects Paris attacks 'mastermind' identified as Belgian Abdelhamid Abaaoud Visiting Molenbeek - home of two of the gunmen in the Paris attack
Ben Larbi and Amghar were killed in a shoot-out with police, who found Kalashnikovs, bomb-making equipment and police uniforms on 15 January.
But Abaaoud was not in the house at the time and managed to escape back to Syria, being featured in the seventh issue of Isis' Dabiq propaganda magazine the following month.
He said he and his two countrymen had trained in Syria with Isis before returning to Europe "in order to terrorise the crusaders waging war against the Muslims."
Abdelhamid Abaaoud boasted of his escape from authorities in Belgium following a failed terrorist attack in an interview published in Isis' propaganda magazine in February Citing Belgium as one of the countries bombing Isis, he said the militants struggled for months to find a way back to the country but were "then able to obtain weapons and set up a safe house while we planned to carry out operations against the crusaders."
Abaaoud claimed he had been previously imprisoned by Belgian authorities and was known to security services but had managed to slip through the net time and time again.
He said a photo was released of him before he escaped the country following the foiled attack in January.
"I suddenly saw my picture all over the media," he was quoted as saying. "I was even stopped by an officer who contemplated me so as to compare me to the picture, but he let me go, as he did not see the resemblance!"
Abaaoud boasted that "intelligence agents all over the world" tried to track him but arrests made in several countries were unconnected.
"Allah

[C]

blinded their vision and I was able to leave and come to Shām despite being chased after by so many intelligence agencies," he continued.
"All this proves that a Muslim should not fear the bloated image of the crusader intelligence.
"My name and picture were all over the news yet I was able to stay in their homeland, plan operations against them, and leave safely when doing so became necessary."
The same issue of the magazine celebrated the attack on a Jewish supermarket attack carried out by Isis follower Amedy Coulibaly, following the al-Qaeda inspired Charlie Hebdo massacre.
A French official told the Associated Press Abaaoud was involved in the attack that saw a Moroccan man open fire with a Kalashnikov on a high-speed train to Paris in August. He was tackled by passengers and arrested.
Another planned attack involving Abaaoud against a church in Paris' suburbs was also stopped.
Said to be the son of a shopkeeper from Morocco, he reportedly joined Isis in Syria in 2013 and appeared in a video driving a van carrying a pile of mutilated bodies to a mass grave.
Belgian media reported that he recruited his own 14-year-old brother, Younes Abaaoud, who is believed to be one of the youngest fighters in the so called-Islamic State.
Charlie Winter, a security analyst specialising in Isis, told The Independent Abaaoud's profile would fit that of someone capable of planning the massacres in Paris.
"He's exactly the kind of person you would expect to plan something like this," he said.
"You don't go from never trying anything to masterminding an attack involving multiple attackers, multiple targets and multiple weapons." Additional reporting by agencies"
"WATCH: Islamic State video 'shows British punk rock mother leading women extremists' A BRITISH mother who fled Britain to join Islamic State terrorists is believed to have been filmed leading an army of female jihadists. By HELEN BARNETT PUBLISHED: 09:50, Fri, Apr 17, 2015 | UPDATED: 13:24, Thu, Apr 23, 2015 Mum-of-two Sally Jones, 45, of Chatham in Kent, is thought to feature in the video of gun-toting militants in al-Khanssaa Brigade – the all-women group set up by IS.
The former punk rocker escaped to the Middle East in 2013 after converting to Islam in the wake of the 2003 Iraq invasion.
She has changed her name to Umm Hussain al-Britani and claimed to have wed jihadi computer hacker Junaid Hussain, 20, who was jailed in 2012 for stealing personal information from former prime minister Tony Blair.
The chilling new video shows an army of women marching with firearms and appearing to be on a training mission.
As they chant they raise their weapons into the air in a brazen show of loyalty.
The video, which is dubbed with Arabic music, then sees the women shooting into the distance in a show of force.
The threat she poses to our security should not be underestimated Security chief They are all wearing the full black burka, with some in trainers.
Security chiefs think the video shows Ms Jones, according to the Daily Mirror.
"This could be the first real evidence that Sally Jones is involved at a high level with al-Khanssaa," a source told the newspaper.
"Her public statements cause great concern and are being taken incredibly seriously. The threat she poses to our security should not be underestimated."
She is wanted in the UK for numerous terror offences.
She has previously tweeted that she wanted to kill Christians.
She wrote: "You Christians all need beheading with a nice blunt knife and stuck on the railings at raqqa…Come here I'll do it for you."
The al-Khanssaa brigade is a female-only militia set up by the Islamic State in their self-declared capital of Raqqa, Syria.
The religious police force punishes women for 'un-Islamic' behaviour – with one of the group's key figures believed to be Aqsa Mahmood, 20, of Glasgow, who fled to the Middle East in 2013.
Mahmood recently denied recruiting three schoolgirls from the Bethnal Green Academy in east London, who are feared to have travelled to Syria earlier this year.
Related articles 'Jihadimania' How Islamic State are using paedophile tactics to groom child jihadis in UK DON'T COME BACK: Labour MP tells Brit Muslims caught fleeing to ISIS they're 'not welcome' Guantanamo inmate who won £1m payout from UK taxpayers is held after judge is shot dead Shot dead in Syria: 'Beautiful' male model who fled to join Islamic State"
"Climate change, water scarcity, flooding, pollution and deforestation present material risks and opportunities to investors. In order to protect their long term investments, institutional investors must act to reduce the long-term risks arising from environmental externalities. CDP investor initiatives – backed in 2015 by more than 822 institutional investors representing an excess of US$95 trillion in assets – give investors access to a global source of year-on-year information that supports long-term objective analysis. This includes evidence and insight into companies' greenhouse gas emissions, water usage and strategies for managing climate change, water and deforestation risks." "French Security Left Blind During November 13 Paris Terror Attacks By Dr. Paul Craig Roberts Global Research, November 15, 2015 Paul Craig Roberts 16 November 2015 I have received a report from European security that there was a massive cyber attack on French systems 48 hours prior to and during the Paris attacks.
Amongst other things, the attack took down the French mobile data network and blinded police surveillance. The attack was not a straightforward DDOS attack but a sophisticated attack that targeted a weakness in infrastructure hardware.
Such an attack is beyond the capability of most organizations and requires capability that is unlikely to be in ISIL's arsenal. An attack on this scale is difficult to pull off without authorities getting wind of it. The coordination required suggests state involvement.
It is common for people with no experience in government to believe that false flag attacks are not possible, because they think the entire government would have to be involved and not everyone would go along with it. Someone would talk. However, if the report I have received is correct, hardly anyone has to be involved, and security forces are simply disabled.
Remember the reports that during 9/11, a simulation of the actual events that were occuring was being conducted, thus confusing responsible parties about the reality.
I am unable to reveal any further information.
If security experts find the information credible, they should direct their inquiries to the French authorities.
Dr. Paul Craig Roberts was Assistant Secretary of the Treasury for Economic Policy and associate editor of the Wall Street Journal. He was columnist for Business Week, Scripps Howard News Service, and Creators Syndicate. He has had many university appointments. His internet columns have attracted a worldwide following. Roberts' latest books are The Failure of Laissez Faire Capitalism and Economic Dissolution of the West and How America Was Lost.
The original source of this article is Paul Craig Roberts Copyright © Dr. Paul Craig Roberts, Paul Craig Roberts, 2015"
"Who are the Nine Eyes in Spectre (James Bond 24)? Spoiler Alert : in the 2015 James Bond film, Spectre, there is mention of a new intelligence organisation that they're setting up called Nine Eyes.
What organisations or nations would have been involved ? (Couldn't work it out during film) 1 Answer

[Wrong]

Graeme Shimmin, I write Bond-influenced novels and so have researched them all.
1.6k Views • Graeme is a Most Viewed Writer in James Bond 007 (creative franchise) with 6 endorsements.
It's not an organisation, it's an intelligence-gathering alliance named for its real world counterpart the Five Eyes*
The Five Eyes comprise the main English-speaking countries who have been interoperating in intelligence-gathering since World War Two. USA UK Australia New Zealand Canada
In real life, there's also two looser intelligence-sharing alliances:
The Nine Eyes: The Five Eyes plus Denmark, Norway, the Netherlands and France.
The Fourteen Eyes: The two above groups plus Germany, Sweden, Belgium, Spain, and Italy
It is clearly established in Spectre that South Africa is one of the countries in the Nine Eyes group (as it vetoes its creation)

[China is also in the presentation by "C"]

. Which perhaps implies that it's an alliance of English-speaking countries. But the meeting is in Japan, which perhaps implies it's an alliance of the G8+South Africa (for some reason).
In the end I think it's unclear exactly who is in - but the implication of the conversations the characters have is that the Nine Eyes will have total surveillance of the entire world, which the Five Eyes already has in theory - the countries of the alliance have responsibility for surveillance throughout the world, it's not like they're listening to everything."
"Sir Robert John Sawers GCMG (born 26 July 1955) is a former British diplomat and senior civil servant. He was Chief of the Secret Intelligence Service (MI6),[1] a position he had held from November 2009 until November 2014.[2] He was previously the British Permanent Representative to the United Nations from August 2007 to November 2009.[3][4] …
Foreign and Commonwealth Office[edit]
Sawers joined the Foreign and Commonwealth Office in 1977.[8] In his early career, Sawers worked in Yemen and Syria, on behalf of MI6.[1][9][10] He became Political Officer in Damascus in 1982 and then returned to the Foreign & Commonwealth Office to take up the role of Desk Officer in the European Union Department in 1984 and Private Secretary to the Minister of State in 1986.[8]
He was based in Pretoria and then Cape Town in South Africa from 1988 to 1991[8] during the first part of the transition from apartheid.[11] He returned to the Foreign & Commonwealth Office yet again to take up the roles of Head of European Union Presidency Planning Unit in 1991 and Principal Private Secretary to Douglas Hurd in 1993.[8] The period was dominated by war in Bosnia, crises in the Middle East, and the debate in Britain on the European Union.
From 1995 to 1998 he was in the United States and spent a year as an International Fellow at Harvard University[8] and later at the British Embassy in Washington D. C., where he headed the Foreign and Defence Policy team.[8]
From January 1999 to summer 2001 he was Foreign Affairs Adviser to Prime Minister Tony Blair,[8] dealing with all aspects of foreign and defence policy and working closely with international counterparts.[11] The period included the Kosovo War. He also worked on the Northern Ireland peace process and the implementation of the Good Friday Agreement. He reviewed the Iraq sanctions policy during this period and issued a document that included consideration of regime change.[12]
He served two years in the Middle East as Ambassador to Egypt from 2001 to 2003,[8] and for three months was the British Government's Special Representative in Baghdad[8] assisting in the establishment of the Coalition Provisional Authority as the transitional government during the Occupation of Iraq.
In August 2003 Sawers was appointed Director General for Political Affairs at the Foreign and Commonwealth Office. In this post he advised the Foreign Secretary on political and security issues worldwide and negotiated on behalf of the Foreign Secretary with international partners in the G8, EU and the UN. He was particularly closely involved in policy on Iran, Iraq, Afghanistan and the Balkans. Sawers headed the British team in the EU-3negotiations over Iran's nuclear program in 2006,[13] utilising his scientific background on nuclear matters.[14]
In 2007 he became British Permanent Representative to the United Nations.[8]
Sawers is a governor of the Ditchley Foundation, which aims to promote international, especially Anglo-American, relations.[15] Chief of the Secret Intelligence Service[edit] [Check C in Spectre]
Sawers was announced as the new chief of the Secret Intelligence Service on 16 June 2009, succeeding Sir John Scarlett. He took up his new appointment in November 2009.[1] In July 2009 his family details were removed from the social networking site Facebook following media interest in the contents.[16][17] On 10 and 16 December 2009 Sawers gave evidence to The Iraq Inquiry.[12][18] In July 2010 his salary was revealed to the public to be in the range of £160,000 to £169,999.[19]
During the Syrian Civil War Sawers supported the Chief of the Defence Staff General Sir David Richards in drawing up plans to train and equip a Syrian rebel army of 100,000 to overthrow President Bashar al-Assad, as an alternative option to the government's plan for limited direct military involvement. The plans were rejected by the National Security Council as too ambitious.[20] Ultimately on 29 August 2013, parliament refused to support the government's plan to participate in military strikes against the Syrian government.[21] Sawers announced his intention to stand down from chief of the Secret Intelligence Service by November 2014, the fifth anniversary of his appointment.[2] He was replaced by Alex Younger.[22]
Already Knight Commander of the Order of St Michael and St George (KCMG), he was appointed Knight Grand Cross of the Order of St Michael and St George (GCMG) in the 2015 New Year Honours for services to national security.[23][24]"
"Ex-MI6 chief Sir John Sawers: We cannot stop terrorism unless we spy on innocent people

[Spectre = Special Executive for Counter Intelligence Terrorism, Revenge and Extortion]

Former head of Secret Intelligence Service uses first speech since leaving to say there cannot be 'no-go areas' on internet as he warns of 'all but inevitable' attack on UK By David Barrett, Home Affairs Correspondent, and Colin Freeman 9:30AM GMT 20 Jan 2015 The British security services will not be able to prevent terrorism unless they monitor the internet traffic of innocent people, the former head of MI6 has said.
Sir John Sawers, the chief of the Secret Intelligence Service until November last year, warned a successful terrorist attack on the UK by Islamic militants is all but inevitable as he said there cannot be "no-go areas" on the internet.
In his first public speech since stepping down from the spy chief role he said: "There is a dilemma because the general public, politicians and technology companies, to some extent, want us to be able to monitor the activities of terrorists and other evil-doers but they don't want their own activities to be open to any such monitoring.
"The benefit of the last 18 months' debate is that people now understand that is not possible, and there has to be some form of ability to cover communications that are made through modern technology."
Sir John said the internet had to be open in the same way as communities in the real world.
17 Jan 2015 Amid wide public debate about the need for new online surveillance powers, he said: "The Prime Minister was right when he was saying last week we can't afford to have complete no-go areas.
"We cannot have no go areas in our communities where the police cannot go, because that just allows space room for the evil-doers to ply their trades.
"It is the same in the virtual world.
"If you allow areas which are completely impenetrable then you might feel comfortable that your communications are private and no one else can see them, but so are those who are trying to do you down and undermine your society."
He said the revelations by Edward Snowden, the former CIA contractor, had captured the public's attention because they had not been properly informed about the security services' online surveillance capabilities.
Snowden, who revealed top secret details about online monitoring, had "thrown a massive rock in the pool", said Sir John, but he admitted that the move had led to a public debate.
Sir John went on that Snowden "gained traction" because the public did not know that GCHQ, the Government listening post, and its US counterparts "could monitor traffic on the internet in the way that it could".
"It was certainly a great concern for me that the, if you like, the informal co-operation that worked well between most technology companies and communication companies and security services was broken by the Snowden revelations and has not been repaired," he said.
"These new developments in technology and in communications are vastly advantageous to our economies and to our way of life and to family cohesion.
"But if a technology companies allow to be developed areas which are simply impenetrable, you are inviting problems.
"We have to find a way as a society whereby the technology companies ... and those responsible for the security of our societies can work together so that the interests of both can be met with limited compromise.
"Now, I do not believe that there is a trade-off between security and privacy. I think they go together.
"If you have a society which evades and abuses privacy, then ultimately there will be a reaction against the damage to your security.
"If you do not have any security then all your basic freedoms are at threat.
"So we have to find a way of building the trust in governments and in technology companies that both the private uses that people justifiably expect to be able to have of these new technologies and the public goods are both being met at the same time.
"Now Snowden threw a massive rock in the pool. The ripples from that still have not died down, but it has provoked a debate on these very difficult issues.
"There needs to be some new compact between the technology companies and those who are responsible for security if we are not to see events like we saw in Paris last week and which we have seen also across in Yemen, in Nigeria, and so on become more and more features of our lives."
"We cannot afford for that to happen." Sir John said there were so many terror plots ongoing that it was a certainty that the security services would not be able to foil them all.
"We are not saying that an attempted terror attack is highly likely, but that an attack actually getting through is highly likely," he told an audience of business leaders in London.
Sir John said while the majority of the British-based Muslims who had gone to fight in Syria would probably pose no security threat when they returned home, a "hard core" would almost certainly attempt to mount terror attacks.
"I think the great majority of them are probably mightily relieved to get back [to the UK], but there will be a hardened core who are absorbed into extremist ideology who will pose a real threat to us back here.
"The security community has done a fantastic job keeping threats at bay, but if I was to sit here and ask 'will the goalkeepers of the police and security services foil every single attempt to score a goal?', the answer is no.
"At some point a threat will get through," he said at the central London launch of the Edelman Trust Barometer, an international survey of public trust in institutions including the security services and other government institutions.
The UK survey found public trust in the intelligence agencies was far higher than for other official bodies.
It found 64 per cent said they trusted MI6 and 72 per cent trusted MI5, the domestic security agency, compared with a 43 per cent rating for government overall.
Sir John said the security agencies had begun to rebuilt public trust following concern over the "dodgy dossier" under Labour prime minister Tony Blair in 2003, which was later used to justify the invasion of Iraq on the grounds that Saddam Hussein's regime was claimed to have weapons of mass destruction.
Sir John said the British agencies had achieved the turn-around by being "skilful and clever rather than violent and thuggish", in a reference which will be widely interpreted as a veiled swipe at the CIA.
The American agency's involvement in torture was detailed in a report from the US Senate Intelligence Committee last month. Spy fiction such as James Bond films also helped boost the reputation of the British agencies, Sir John admitted. "Our favourable reputation in popular fiction, as we all know, helps on trust," he said." "Private sector contracts Our [

Serco

] private sector business has secured a number of contract extensions with customers in the UK and Europe. The contracts, which run for periods of three to eight years, have a total value of £34m. They include a five-year extension of a contract valued at over £8m with RWE Npower to provide integrated facilities management services at Didcot Power Station and an expanded contract with Starwood Group to provide a range of support services to

[elite Fabian guests at]

hotels in the Group. This expansion, which has a three-year term and is valued at £3.6m, includes the provision of buildings maintenance and security, engineering support and help desk services."
"When Marriott International's $12.2 billion bid for Starwood Hotels and Resorts Worldwide was announced on Monday morning, investors and analysts were surprised.
It was not the sale itself — Starwood, whose brands include Westin, W and Sheraton, had effectively put itself up for sale in late April — but that the buyer was Marriott.
Of all the rumored suitors — Hyatt Hotels Corporation, InterContinental Hotels Group and a few Chinese companies — Marriott had not been seen as being in the mix. On Marriott's earnings call on April 30, the company's chief executive, Arne Sorenson, waved off a question about a combination, saying it was inconsistent with its previous acquisition strategy."
"Project Overview: Since 2008,

Serco

has assisted DAC with the analysis, design, development, implementation, management/ administration, and evaluation of integrated, enterprise-wide and component-specific training, learning, knowledge management, and strategic human resource management interventions that are critical to achieving their mission.

Serco

holds an OPM TMA TO with DAC and also a contract through GSA Millenia Lite. When the GSA contract could not support all of DACs needs,

Serco

recommended the use of the OPM TMA vehicle. Through these contracts, Serco provides training program management support to deliver multi-faceted best practice solutions in training development and delivery, knowledge management, portal technologies, course conversions (ILT and CBT to WBT), mobile performance applications, and Learning Management Systems support.

Serco

applies the ADDIE model to all course development activities including ILT, WBT, and leading-edge technologies including mobile performance applications.

Serco

provided LMS support and also developed and continues to manage DAC's Ammunition Community of Excellence. Types of Solutions Developed:


Serco

converted DAC curriculum from predominantly ILT to a blended training environment that provided DL, ILT support, continuous performance support through a CoP, and mobile application tools for approximately 110,000 students annually. To date,

Serco

has worked with DAC to grow their online curriculum to more than 60 courses representing approximately 240 hours of training.

Serco

assisted DAC in migrating to the mandated Army Learning Management System (ALMS) in less than six months.

Serco

also provides ongoing support for the identification of new DL courses while maintaining and updating the spectrum of existing courses. On the ILT front,

Serco

provides design support and, when required, additional facilitator/instructor support for several courses.
The CoP provides a repository of relevant materials, a forum for collaborative sharing of information, and an "Ask an Expert" capability for soldiers to receive answers to their questions from qualified DAC resources. The CoP enjoys more than 10,000 active members and has received numerous accolades from appreciative members. "Most recently, Serco proposed the inclusion of mobile application tools and games to reinforce training and

provide continuous and "in the field" performance support

[to ISIL]

. To date, Serco has developed six mobile apps which have been distributed for both the iOS (Apple App Store) and Android (Google Play) environments. Together, these apps have reached over 15,000 soldiers and have allowed DAC to become a center of excellence in this burgeoning training environment." "8(a) Business Development Program[edit] The 8(a) Business Development Program [controlled through Serco protégée Base One Technologies and Clinton server] assists in the development of small businesses owned and operated by individuals who are socially and economically disadvantaged, such as women and minorities. The following ethnic groups are classified as eligible: Black Americans; Hispanic Americans; Native Americans (American Indians, Eskimos, Aleuts, or Native Hawaiians); Asian Pacific Americans (persons with origins from Burma, Thailand, Malaysia, Indonesia, Singapore, Brunei, Japan [Mineta interned in WWII], China (including Hong Kong), Taiwan, Laos, Cambodia (Kampuchea), Vietnam, Korea, The Philippines, U.S. Trust Territory of the Pacific Islands (Republic of Palau), Republic of the Marshall Islands, Federated States of Micronesia, the Commonwealth of the Northern Mariana Islands, Guam, Samoa, Macao, Fiji, Tonga, Kiribati, Tuvalu, or Nauru); Subcontinent Asian Americans (persons with origins from India, Pakistan, Bangladesh, Sri Lanka, Bhutan, the Maldives Islands or Nepal). In 2011, the SBA, along with the FBI and the IRS, uncovered a massive scheme to defraud this program. Civilian employees of the U.S. Army Corps of Engineers, working in concert with an employee of Alaska Native Corporation Eyak Technology LLC allegedly submitted fraudulent bills to the program, totaling over 20 million dollars, and kept the money for their own use.[26] It also alleged that the group planned to steer a further 780 million dollars towards their favored contractor.[27]"
"Canada 2020 and the New Malthusian Takeover of Canada Matthew Ehret / March 12, 2014 By Matthew Ehret-Kump Today, the Canadian political landscape is being remoulded by a grouping of British agents who seek to accomplish an overhaul of the Liberal Party structure in line with the reform conducted 54 years ago with the British-run ouster of the "continentalist" liberals of C.D. Howe and Prime Minister St. Laurent during the interim period of 1957-1963.
This 1957-1963 destruction of the once pro-development spirit of the Liberal Party of Canada was replaced by a Fabian Society/Rhodes Scholar-run instrument of technocratic fascism culminating in the 1968-72 revolution in cybernetic affairs early on in the mandate of Pierre Elliot Trudeau. This federal "Quiet Revolution" put a complete halt to scientific and technological progress and ushered in the green destruction of the pro-development orientation that had hitherto dominated top down policy making and mass popular consciousness in Canada and replaced it with a new oligarchical system of control in government based on Trudeau's commitment to Cybernetics and Systems Analysis. In fact, as Julian Huxley outlined over 20 years earlier, Cybernetics and Systems Analysis-thinking would be the tools selected to repackage "Eugenics" and "Malthusianism" under new names."

Yours sincerely,

Field McConnell, United States Naval Academy, 1971; Forensic Economist; 30 year airline and 22 year military pilot; 23,000 hours of safety; Tel: 715 307 8222 (

Livestream

)

David Hawkins Tel: 604 542-0891 Forensic Economist; former leader of oil-well blow-out teams; now sponsors Grand Juries in CSI Crime and Safety Investigation