Request by United States Marine Field McConnell
for
Images Leading To A Proof by Contradiction Of Assertions Below
Plum

City Online - (

AbelDanger.net

)
November 25, 2015
1.
AD
ASSERTS THAT THE LATE PIERRE TRUDEAU AND HIS SON'S AIDES ARE USING NINE-EYES PUBLIC KEY INFRASTRUCTURE TO OPERATE A NUKE EXTORTION RACKET WITH SERCO 8(A) PROTÉGÉES.
2.
AD
ASSERTS THAT PARIS WILL DIE IF 'C' IS ALLOWED YO CLOSE THE DOUBLE-O PROGRAM – THE SIS LICENSE TO KILL – AND SUCCEEDS IN DEPLOYING SMART-BLOOD ASSASSINS ARMED WITH NUKES TO ENFORCE A CITY CARBON CAP AROUND THE WORLD.
3.
AD
ASSERTS THAT PARIS AND CITIES SIMILARLY SITUATED CAN BE SAVED IF UNCLE 'C' – SIR JOHN SAWERS – AND HIS 8(A) ASSASSINS ARE RECOGNIZED AS UNLAWFUL BELLIGERENTS AND EXECUTED BY MILITARY FIRING SQUADS WHEREVER THEY ARE FOUND.
United States Marine Field McConnell (
http://www.abeldanger.net/2010/01/field-mcconnell-bio.html
) invites readers to review the story line of the Spectre movie and send him images per below leading to a Proof by Contradiction of the assertions above.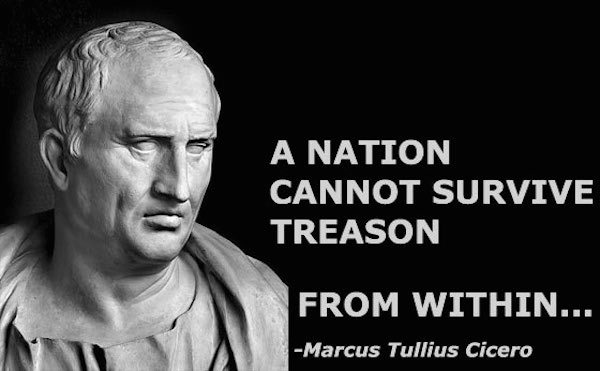 Sir John ('Uncle C') Sawers, the former boss of the U.K. Secret Intelligence Service (MI6) and the supplier of a Navy/Marine Corps Intranet server to Hillary "What Difference Does It Make?" Clinton.
Outsourced to Serco in 1994

"Fabian Socialism: The Cancer in Our Society Today October 11th, 2010 | Author: The Meister Over 200 years ago, our forefathers fought a bloody civil war to free us from the clutches of British Tyranny. For the 100 years that followed, the United States was the freest, most vigorous nation in Earth's history; enjoying an age of prosperity and liberty heretofore unheard of. Yet, in 1884 something dark and sinister crept forth from the bowels of Great Britain, which once again threatened to enslave, not only America, but the entire world.
This sinister threat was known as Fabian Socialism.
Like Marxism, it was a political philosophy which embraced the idea of a Communist Utopia, where the State owned everything and controlled every aspect of the public's lives. Unlike the more aggressive policies of Marx, the institution of these Communist ideals would not come about by use of force or revolution, but rather through the use of gradual change via the political process. Fabianism did not seek to persuade the masses to adopt its tenets, but rather sought to seduce those in positions of power, and persons of great influence.
The Fabians were wildly successful in Great Britain and recruited such famous literary figures as George Bernard Shaw and H.G. Wells (who penned such classics as "The War of the Worlds" and "The Time Machine). According to official history, the Fabian Socialist Movement died out in the 1930's. Yet, I recently have kicked over a rock which revealed that the slimy bastards still exist and what is more are subverting our own political process!
Here is an excerpt from the official Fabian Society webpage*:
Who we are:
The Fabian Society has played a central role for more than a century in the development of political ideas and public policy on the left of centre. Analysing the key challenges facing the UK and the rest of the industrialised world in a changing society and global economy, the society's programme aims to explore the political ideas and the policy reforms which will define progressive politics in the new century.
The society is unique among think tanks in being a democratically-constituted membership organisation. It is affiliated to the Labour Party but is editorially and organisationally independent. Through its publications, seminars and conferences, the society provides an arena for open-minded public debate.
All Labour Prime Ministers have been members of the Fabian Society, while the Young Fabians have been influential in creating debate and as an arena for young people with an interest in politics to both influence and learn from influential political figures.
Notice the phrase in the first paragraph; "progressive politics". The term "progressive" is simply another way of saying "socialist". Now how many persons in the United States refer to themselves as "modern progressives"?
Hillary Clinton, Barak Hussein O'Bama and seventy members of Congress. In fact, the entire leadership of the Democratic Party refers to themselves as "social or modern progressives". The list of Self Professed Fabian Socialists is as follows:
John Conyers [Chairman of the Judiciary Committee], Tammy Baldwin, Jerrold Nadler, Luis Gutierrez, Melvin Watt, Maxine Waters, Hank Johnson, Steve Cohen, Barbara Lee, Robert Wexler, Linda Sanchez [there are 23 Democrats on the Judiciary Committee of which eleven, almost half, are now members of the DSA].
Co-Chairs:
Hon. Raúl M. Grijalva (AZ-07) Hon. Lynn Woolsey (CA-06) Vice Chairs: Hon. Diane Watson (CA-33) Hon. Sheila Jackson-Lee (TX-18) Hon. Mazie Hirono (HI-02) Hon. Dennis Kucinich (OH-10) Senate Members: Hon. Bernie Sanders (VT) House Members: Hon. Neil Abercrombie (HI-01) Hon. Tammy Baldwin (WI-02) Hon. Xavier Becerra (CA-31) Hon. Madeleine Bordallo (GU-AL) Hon. Robert Brady (PA-01) Hon. Corrine Brown (FL-03) Hon. Michael Capuano (MA-08) Hon. André Carson (IN-07) Hon. Donna Christensen (VI-AL) Hon. Yvette Clarke (NY-11) Hon. William "Lacy" Clay (MO-01) Hon. Emanuel Cleaver (MO-05) Hon. Steve Cohen (TN-09) Hon. John Conyers (MI-14) Hon. Elijah Cummings (MD-07) Hon. Danny Davis (IL-07) Hon. Peter DeFazio (OR-04) Hon. Rosa DeLauro (CT-03) Rep. Donna F. Edwards (MD-04) Hon. Keith Ellison (MN-05) Hon. Sam Farr (CA-17) Hon. Chaka Fattah (PA-02) Hon. Bob Filner (CA-51) Hon. Barney Frank (MA-04) Hon. Marcia L. Fudge (OH-11) Hon. Alan Grayson (FL-08) Hon. Luis Gutierrez (IL-04) Hon. John Hall (NY-19) Hon. Phil Hare (IL-17) Hon. Maurice Hinchey (NY-22) Hon. Michael Honda (CA-15) Hon. Jesse Jackson, Jr. (IL-02) Hon. Eddie Bernice Johnson (TX-30) Hon. Hank Johnson (GA-04) Hon. Marcy Kaptur (OH-09) Hon. Carolyn Kilpatrick (MI-13) Hon. Barbara Lee (CA-09) Hon. John Lewis (GA-05) Hon. David Loebsack (IA-02) Hon. Ben R. Lujan (NM-3) Hon. Carolyn Maloney (NY-14) Hon. Ed Markey (MA-07) Hon. Jim McDermott (WA-07) Hon. James McGovern (MA-03) Hon. George Miller (CA-07) Hon. Gwen Moore (WI-04) Hon. Jerrold Nadler (NY-08) Hon. Eleanor Holmes-Norton (DC-AL) Hon. John Olver (MA-01) Hon. Ed Pastor (AZ-04) Hon. Donald Payne (NJ-10) Hon. Chellie Pingree (ME-01) Hon. Charles Rangel (NY-15) Hon. Laura Richardson (CA-37) Hon. Lucille Roybal-Allard (CA-34) Hon. Bobby Rush (IL-01) Hon. Linda Sánchez (CA-47) Hon. Jan Schakowsky (IL-09) Hon. José Serrano (NY-16) Hon. Louise Slaughter (NY-28) Hon. Pete Stark (CA-13) Hon. Bennie Thompson (MS-02) Hon. John Tierney (MA-06) Hon. Nydia Velazquez (NY-12) Hon. Maxine Waters (CA-35) Hon. Mel Watt (NC-12) Hon. Henry Waxman (CA-30) Hon. Peter Welch (VT-AL) Hon. Robert Wexler (FL-19)
So, it is pretty apparent to anyone with half a brain that the cancer of Fabian Socialism is and has been eating away at the very bowels of our great nation for decades. Too cowardly and weak to spread their evil doctrine through armed insurrection; too faithless to spread their ideas to the masses, they have instead worked behind the scenes to institute their Socialist policies into the healthy tissue of our once-free Republic. They have infected the minds of the once-proud working class, making them clamor for welfare and other government handouts. They have used wave after wave of illegal immigrants as carrier cells for their diseased ideology, sapping the patriotic fervor from the blood of the American People. They have manipulated the political process, so that only those candidates tainted by the stink of their Communist beliefs receive the attention of the so-called "Main Stream Media"
Take a good look at the above list of the congressman and women who are currently in the Government. Honestly ask yourself; which of these persons are true advocates for the power of the People? Which of these persons stand for individual liberty and self-reliance?
Ask yourselves, which of the Congressmen believe that the State is the cure for every ill of society? Which ones believe that the Government is the solution to every problem? Which persons ascribe to the notion that the Federal Government is Omnipotent, and the People are not to be trusted with anything; guns, their own paychecks, or even the freedom to run their own lives as they see fit?
The only way to purge this Cancer from our Society is to vote them out." "How Climate Activists Plan To Mobilize In Paris Without Marches BY NATASHA GEILING NOV 19, 2015 3:51PM After days of uncertainty, the French government announced Wednesday that several side events previously planned for the U.N. climate talks in Paris — including two mass mobilizations meant to bookend the talks — would be cancelled. France remains under a state of emergency following a coordinated series of deadly attacks on November 13 that killed 129 and wounded more than 350.
Hundreds of thousands of visitors are expected to be in Paris for the United Nations Framework Convention on Climate Change, which will run from November 30 through December 11. Mass mobilizations were planned for November 29 and December 12 as a way of giving civil society both the first and last word on the climate negotiations, which many hope will produce a strong international agreement on climate action.
French authorities said that while all events set to take place in closed spaces where security can be easily maintained will be allowed to proceed, the government would not allow the marches planned for November 29 or December 12 to proceed.
"This is a difficult decision to make that will probably disappoint some of those who had planned to take part, but in the current context, safety requirements prevail," a statement, issued by the French Presidency's COP21 website, said.
Organizers for 350.org, an activist group that has been closely involved in the planning of the mobilizations, expressed disappointment at the government's decision, calling it "incongruent."
"We do think it's the wrong decision," Eros Sana, France's senior communications director for 350.org, told ThinkProgress. "The French officials are asking the population to go out in the quartiers, to drink wine, to go to work, because we cannot surrender to terrorists threats, and at the same time, they don't allow demonstrations and marches in the streets."
We respect the decision of the state, but we are trying to find ways to keep on mobilizing and taking the streets in one way or another The final decision came the same day that French authorities arrested eight people and killed two — including the alleged mastermind behind the attacks — during a police raid in Saint Denis, outside of Paris' city center. Organizers have been engaged in discussions with authorities since the attacks, and there has been much back and forth in recent days as to whether or not the marches would be allowed to continue.
Previously, authorities had suggested that organizers down-size the march to a stationary rally capped at 5,000 participants, a suggestion that organizers said "would not be acceptable," according to the Guardian.
Instead, organizers told ThinkProgress that they are currently engaged in "intense" brainstorming sessions meant to find creative ways to ensure their voices are heard during the talks.
"We respect the decision of the state, but we are trying to find ways to keep on mobilizing and taking the streets in one way or another during the COP in Paris, in order to make sure that we have an impact on the negotiations and contributing to our movement," Nicolas Haeringer, campaigner for 350.org in France, told ThinkProgress.
While it's currently unclear what form those activities might take — Haeringer suggested something as simple as banging pots at a particular time each day during the talks — organizers expect to release concrete details within the day.
The cancelled marches are not the only civil activities that organizers have planned during the talks. Throughout the weekend of December 5 and 6, organizers will hold the People's Climate Summit in Montreuil, a suburb outside of Paris. The summit will include debates, workshops, and seminars open to the general public. From December 7 to 11, organizers will also hold a Climate Action Zone inside Paris proper, which will include events similar to the People's Climate Summit. Both of those events, according to Haeringer, are slated to go ahead as planned.
Side-events open to the public have historically played an important role in COP talks, allowing those not directly involved in the negotiations a chance to participate in some aspect of the negotiations. The official U.N. side-event area, known as the Climate Generations Area, is set to be located near the talks in Le Bourget, and appears to be going forward as planned.
Organizers also noted that various mobilizations are set to take place in countries across the globe, stressing that with France's mobilizations prohibited, these global marches are more important than ever.
"This isn't just a mobilization in France," Sana said. "People will be marching in many places in the world, in Africa, in Italy, in other places. It's not just about French people or Parisian people. It's something that concerns everyone on the globe."
"During the Syrian Civil War

[international criminal conspiracy to destroy Syria through proxy war]

Sawers supported the Chief of the Defence Staff General Sir David Richards in drawing up plans to train and equip a

Syrian rebel army of 100,000

[Takfiri Islamic mercenaries financed by Saudi Arabia; Qatar; Turkey; France; UK; U.S.]

to overthrow President Bashar al-Assad, as an alternative option to the government's plan for limited direct military involvement. The plans were rejected by the National Security Council as too ambitious.[20] Ultimately on 29 August 2013, parliament refused to support the government's plan to participate in military strikes against the Syrian government.[21] Sawers announced his intention to stand down from chief of the Secret Intelligence Service by November 2014, the fifth anniversary of his appointment.[2] He was replaced by Alex Younger.[22]" "Spectre – On a mission in Mexico City, unofficially ordered by the previous M by way of a posthumous message,

James Bond kills two men arranging to blow up a stadium

and gives chase to Marco Sciarra, an assassin who survived the attack. In the ensuing struggle, Bond kills Sciarra and steals his ring, which is emblazoned with a stylised octopus. On his return to London Bond is indefinitely suspended from field duty by the current M, who is in the midst of a power struggle with C, the head of the privately-backed [

Serco

] Joint Intelligence Service, which consists of the recently merged MI5 and MI6. C also campaigns for Britain to join "Nine Eyes", a global surveillance and intelligence co-operation initiative between nine member states

[Five Eyes + BRIC]

. C uses his influence to close down the '00' section, believing it to be outdated."
"8(a) Business Development Program[edit] The 8(a) Business Development Program [controlled through

Serco

protégée Base One Technologies and Clinton Nine Eyes servers] assists in the development of small businesses owned and operated by individuals who are socially and economically disadvantaged, such as women and minorities. The following ethnic groups are classified as eligible: Black Americans; Hispanic Americans; Native Americans (American Indians, Eskimos, Aleuts, or Native Hawaiians); Asian Pacific Americans (persons with origins from Burma, Thailand, Malaysia, Indonesia, Singapore, Brunei, Japan

[Mineta interned in WWII]

, China (including Hong Kong), Taiwan, Laos, Cambodia (Kampuchea), Vietnam, Korea, The Philippines, U.S. Trust Territory of the Pacific Islands (Republic of Palau), Republic of the Marshall Islands, Federated States of Micronesia, the Commonwealth of the Northern Mariana Islands, Guam, Samoa, Macao, Fiji, Tonga, Kiribati, Tuvalu, or Nauru); Subcontinent Asian Americans (persons with origins from India, Pakistan, Bangladesh, Sri Lanka, Bhutan, the Maldives Islands or Nepal). In 2011, the SBA, along with the FBI and the IRS, uncovered a massive scheme to defraud this program. Civilian employees of the U.S. Army Corps of Engineers, working in concert with an employee of Alaska Native Corporation Eyak Technology LLC allegedly submitted fraudulent bills to the program, totaling over 20 million dollars, and kept the money for their own use.[26] It also alleged that the group planned to steer a further 780 million dollars towards their favored contractor.[27]"
"Who are the Nine Eyes in Spectre (James Bond 24)? Spoiler Alert : in the 2015 James Bond film, Spectre, there is mention of a new intelligence organisation that they're setting up called Nine Eyes.
What organisations or nations would have been involved ? (Couldn't work it out during film) 1 Answer

[Wrong]

Graeme Shimmin, I write Bond-influenced novels and so have researched them all.
1.6k Views • Graeme is a Most Viewed Writer in James Bond 007 (creative franchise) with 6 endorsements.
It's not an organisation, it's an intelligence-gathering alliance named for its real world counterpart the Five Eyes*
The Five Eyes comprise the main English-speaking countries who have been interoperating in intelligence-gathering since World War Two. USA UK Australia New Zealand Canada
In real life, there's also two looser intelligence-sharing alliances:
The Nine Eyes: The Five Eyes plus Denmark, Norway, the Netherlands and France.
The Fourteen Eyes: The two above groups plus Germany, Sweden, Belgium, Spain, and Italy
It is clearly established in Spectre that South Africa is one of the countries in the Nine Eyes group (as it vetoes its creation)

[China is also in the presentation by "C"]

. Which perhaps implies that it's an alliance of English-speaking countries. But the meeting is in Japan, which perhaps implies it's an alliance of the G8+South Africa (for some reason).
In the end I think it's unclear exactly who is in - but the implication of the conversations the characters have is that the Nine Eyes will have total surveillance of the entire world, which the Five Eyes already has in theory - the countries of the alliance have responsibility for surveillance throughout the world, it's not like they're listening to everything."
"Sir Robert John Sawers GCMG (born 26 July 1955) is a former British diplomat and senior civil servant. He was Chief of the Secret Intelligence Service (MI6),[1] a position he had held from November 2009 until November 2014.[2] He was previously the British Permanent Representative to the United Nations from August 2007 to November 2009.[3][4] …
Foreign and Commonwealth Office[edit]
Sawers joined the Foreign and Commonwealth Office in 1977.[8] In his early career, Sawers worked in Yemen and Syria, on behalf of MI6.[1][9][10] He became Political Officer in Damascus in 1982 and then returned to the Foreign & Commonwealth Office to take up the role of Desk Officer in the European Union Department in 1984 and Private Secretary to the Minister of State in 1986.[8]
He was based in Pretoria and then Cape Town in South Africa from 1988 to 1991[8] during the first part of the transition from apartheid.[11] He returned to the Foreign & Commonwealth Office yet again to take up the roles of Head of European Union Presidency Planning Unit in 1991 and Principal Private Secretary to Douglas Hurd in 1993.[8] The period was dominated by war in Bosnia, crises in the Middle East, and the debate in Britain on the European Union.
From 1995 to 1998 he was in the United States and spent a year as an International Fellow at Harvard University[8] and later at the British Embassy in Washington D. C., where he headed the Foreign and Defence Policy team.[8]
From January 1999 to summer 2001 he was Foreign Affairs Adviser to Prime Minister Tony Blair,[8] dealing with all aspects of foreign and defence policy and working closely with international counterparts.[11] The period included the Kosovo War. He also worked on the Northern Ireland peace process and the implementation of the Good Friday Agreement. He reviewed the Iraq sanctions policy during this period and issued a document that included consideration of regime change.[12]
He served two years in the Middle East as Ambassador to Egypt from 2001 to 2003,[8] and for three months was the British Government's Special Representative in Baghdad[8] assisting in the establishment of the Coalition Provisional Authority as the transitional government during the Occupation of Iraq.
In August 2003 Sawers was appointed Director General for Political Affairs at the Foreign and Commonwealth Office. In this post he advised the Foreign Secretary on political and security issues worldwide and negotiated on behalf of the Foreign Secretary with international partners in the G8, EU and the UN. He was particularly closely involved in policy on Iran, Iraq, Afghanistan and the Balkans. Sawers headed the British team in the EU-3 negotiations over Iran's nuclear program in 2006,[13] utilising his scientific background on nuclear matters.[14]
In 2007 he became British Permanent Representative to the United Nations.[8]
Sawers is a governor of the Ditchley Foundation, which aims to promote international, especially Anglo-American, relations.[15] Chief of the Secret Intelligence Service[edit]

[Check C in Spectre]


Sawers was announced as the new chief of the Secret Intelligence Service on 16 June 2009, succeeding Sir John Scarlett. He took up his new appointment in November 2009.[1] In July 2009 his family details were removed from the social networking site Facebook following media interest in the contents.[16][17] On 10 and 16 December 2009 Sawers gave evidence to The Iraq Inquiry.[12][18] In July 2010 his salary was revealed to the public to be in the range of £160,000 to £169,999.[19]
During the Syrian Civil War Sawers supported the Chief of the Defence Staff General Sir David Richards in drawing up plans to train and equip a Syrian rebel army of 100,000 to overthrow President Bashar al-Assad, as an alternative option to the government's plan for limited direct military involvement. The plans were rejected by the National Security Council as too ambitious.[20] Ultimately on 29 August 2013, parliament refused to support the government's plan to participate in military strikes against the Syrian government.[21] Sawers announced his intention to stand down from chief of the Secret Intelligence Service by November 2014, the fifth anniversary of his appointment.[2] He was replaced by Alex Younger.[22]
Already Knight Commander of the Order of St Michael and St George (KCMG), he was appointed Knight Grand Cross of the Order of St Michael and St George (GCMG) in the 2015 New Year Honours for services to national security.[23][24]"
"Ex-MI6 chief Sir John Sawers: We cannot stop terrorism unless we spy on innocent people

[Spectre = Special Executive for Counter Intelligence Terrorism, Revenge and Extortion]

Former head of Secret Intelligence Service uses first speech since leaving to say there cannot be 'no-go areas' on internet as he warns of 'all but inevitable' attack on UK By David Barrett, Home Affairs Correspondent, and Colin Freeman 9:30AM GMT 20 Jan 2015 The British security services will not be able to prevent terrorism unless they monitor the internet traffic of innocent people, the former head of MI6 has said.
Sir John Sawers, the chief of the Secret Intelligence Service until November last year, warned a successful terrorist attack on the UK by Islamic militants is all but inevitable as he said there cannot be "no-go areas" on the internet.
In his first public speech since stepping down from the spy chief role he said: "There is a dilemma because the general public, politicians and technology companies, to some extent, want us to be able to monitor the activities of terrorists and other evil-doers but they don't want their own activities to be open to any such monitoring.
"The benefit of the last 18 months' debate is that people now understand that is not possible, and there has to be some form of ability to cover communications that are made through modern technology."
Sir John said the internet had to be open in the same way as communities in the real world.
17 Jan 2015 Amid wide public debate about the need for new online surveillance powers, he said: "The Prime Minister was right when he was saying last week we can't afford to have complete no-go areas.
"We cannot have no go areas in our communities where the police cannot go, because that just allows space room for the evil-doers to ply their trades.
"It is the same in the virtual world.
"If you allow areas which are completely impenetrable then you might feel comfortable that your communications are private and no one else can see them, but so are those who are trying to do you down and undermine your society."
He said the revelations by Edward Snowden, the former CIA contractor, had captured the public's attention because they had not been properly informed about the security services' online surveillance capabilities.
Snowden, who revealed top secret details about online monitoring, had "thrown a massive rock in the pool", said Sir John, but he admitted that the move had led to a public debate.
Sir John went on that Snowden "gained traction" because the public did not know that GCHQ, the Government listening post, and its US counterparts "could monitor traffic on the internet in the way that it could".
"It was certainly a great concern for me that the, if you like, the informal co-operation that worked well between most technology companies and communication companies and security services was broken by the Snowden revelations and has not been repaired," he said.
"These new developments in technology and in communications are vastly advantageous to our economies and to our way of life and to family cohesion.
"But if a technology companies allow to be developed areas which are simply impenetrable, you are inviting problems.
"We have to find a way as a society whereby the technology companies ... and those responsible for the security of our societies can work together so that the interests of both can be met with limited compromise.
"Now, I do not believe that there is a trade-off between security and privacy. I think they go together.
"If you have a society which evades and abuses privacy, then ultimately there will be a reaction against the damage to your security.
"If you do not have any security then all your basic freedoms are at threat.
"So we have to find a way of building the trust in governments and in technology companies that both the private uses that people justifiably expect to be able to have of these new technologies and the public goods are both being met at the same time.
"Now Snowden threw a massive rock in the pool. The ripples from that still have not died down, but it has provoked a debate on these very difficult issues.
"There needs to be some new compact between the technology companies and those who are responsible for security if we are not to see events like we saw in Paris last week and which we have seen also across in Yemen, in Nigeria, and so on become more and more features of our lives."
"We cannot afford for that to happen." Sir John said there were so many terror plots ongoing that it was a certainty that the security services would not be able to foil them all.
"We are not saying that an attempted terror attack is highly likely, but that an attack actually getting through is highly likely," he told an audience of business leaders in London.
Sir John said while the majority of the British-based Muslims who had gone to fight in Syria would probably pose no security threat when they returned home, a "hard core" would almost certainly attempt to mount terror attacks.
"I think the great majority of them are probably mightily relieved to get back [to the UK], but there will be a hardened core who are absorbed into extremist ideology who will pose a real threat to us back here.
"The security community has done a fantastic job keeping threats at bay, but if I was to sit here and ask 'will the goalkeepers of the police and security services foil every single attempt to score a goal?', the answer is no.
"At some point a threat will get through," he said at the central London launch of the Edelman Trust Barometer, an international survey of public trust in institutions including the security services and other government institutions.
The UK survey found public trust in the intelligence agencies was far higher than for other official bodies.
It found 64 per cent said they trusted MI6 and 72 per cent trusted MI5, the domestic security agency, compared with a 43 per cent rating for government overall.
Sir John said the security agencies had begun to rebuilt public trust following concern over the "dodgy dossier" under Labour prime minister Tony Blair in 2003, which was later used to justify the invasion of Iraq on the grounds that Saddam Hussein's regime was claimed to have weapons of mass destruction.
Sir John said the British agencies had achieved the turn-around by being "skilful and clever rather than violent and thuggish", in a reference which will be widely interpreted as a veiled swipe at the CIA.
The American agency's involvement in torture was detailed in a report from the US Senate Intelligence Committee last month. Spy fiction such as James Bond films also helped boost the reputation of the British agencies, Sir John admitted. "Our favourable reputation in popular fiction, as we all know, helps on trust," he said." "Most recently,

[the Fabian outsourcer]

Serco proposed the inclusion of mobile application tools and games to reinforce training and provide continuous and "in the field" performance support [to ISIL]. To date,

Serco

has developed six mobile apps which have been distributed for both the iOS (Apple App Store) and Android (Google Play) environments. Together, these apps have reached over 15,000 soldiers and have allowed DAC to become a center of excellence in this burgeoning training environment."

Yours sincerely,

Field McConnell, United States Naval Academy, 1971; Forensic Economist; 30 year airline and 22 year military pilot; 23,000 hours of safety; Tel: 715 307 8222

David Hawkins Tel: 604 542-0891 Forensic Economist; former leader of oil-well blow-out teams; now sponsors Grand Juries in CSI Crime and Safety Investigation