Re Request for Letters of Marque and Reprisal to Recover U.S. Hawkeye Surveillance Aircraft
and
Red

Switch Networks Installed on French Ship FS Charles de Gaulle
by
United States Marine Field McConnell
Plum

City Online - (

AbelDanger.net

)
December 14, 2015
1.
Abel Danger
(
AD
) asserts that John "Hanoi John" Kerry helped launch Earth Day carbon capping in 1970 and he now uses Nine Eyes (Five Eyes + BRIC) surveillance systems to calculate payments due to SBA 8(a) death squads at mass-casualty events.
2.
AD
asserts that Kerry's colleagues on the Senate Committee on Small Business, funded modifications to the Hawkeye aircraft so his 8(a) protégées could support the expansion of the Islamic State (IS) with sorties flown from the FS
Charles de Gaulle
.
3.
AD
asserts that Kerry appointed
Serco
as mentor of the Defense
Red
Switch Network so he could place U.S. Navy ships in dock while leaving climate deniers to be carbon capped by 8(a) operators of the friend/foe technology on Hawkeyes on the de Gaulle.
United States Marine Field McConnell (
http://www.abeldanger.net/2010/01/field-mcconnell-bio.html
) invites CJCS Joseph Dunford to release any evidence obtained by the Marine Corps Intelligence Activity to support his request to Congress for Letters of Marque to recover the
Red
Switch Network and/or the Hawkeye friend/foe devices on the Charles de Gaulle.
It is now D-Day + 14.
Kerry meets communist leaders of the Democratic Republic of Vietnam and the Provisional Revolutionary Government in Paris in 1970 to negotiate withdrawal of US Forces from South Vietnam.
Kerry at the Nine Eyes' first Earth Day 1970
US Hawkeye on FS Charles de Gaulle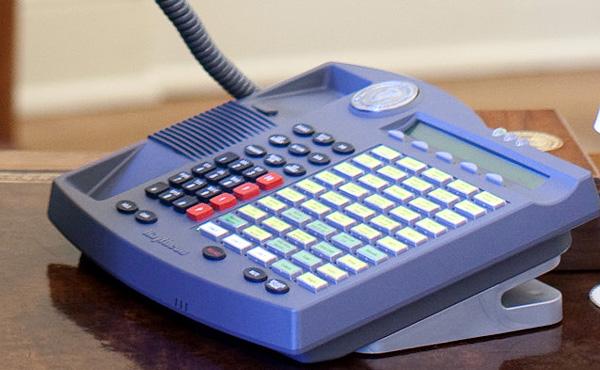 Kerry pulls Roosevelt and it friend/foe Hawkeyes out of IS fight and sends it to dock in San Diego while sending the Charles de Gaulle and its friend/foe Hawkeyes to stage IS attacks in the Middle East
Serco

... Would you like to know more?
"John Kerry

[traitor]

meeting North Vietnamese in Paris The 1970 meeting that John Kerry conducted with North Vietnamese communists violated U.S. law, according to an author and researcher who has studied the issue.
Kerry met with representatives from "both delegations" of the Vietnamese in Paris in 1970, according to Kerry's own testimony before the Senate Foreign Relations Committee on April 22, 1971. But Kerry's meetings with the Vietnamese delegations were in direct violation of laws forbidding private citizens from negotiating with foreign powers, according to researcher and author Jerry Corsi, who began studying the anti-war movement in the early 1970s.
According to Corsi, Kerry violated U.S. code 18 U.S.C. 953. "A U.S. citizen cannot go abroad and negotiate with a foreign power," Corsi told CNSNews.com.
By Kerry's own admission, he met in 1970 with delegations from the North Vietnamese communist government and discussed how the Vietnam War should be stopped.
Kerry explained to Senate Foreign Relations Committee chairman J. William Fulbright in a question-and-answer session on Capitol Hill a year after his Paris meetings that the war needed to be stopped "immediately and unilaterally." Then Kerry added: "I have been to Paris. I have talked with both delegations at the peace talks, that is to say the Democratic Republic of Vietnam and the Provisional Revolutionary Government."
However, both of the delegations to which Kerry referred were communist. Neither included the U.S. allied, South Vietnamese or any members of the U.S. delegation. The Democratic Republic of Vietnam was the government of the North Vietnamese communists, and the Provisional Revolutionary Government (PVR) was an arm of the North Vietnamese government that included the Vietcong.
Kerry did meet face-to-face with the PVR's negotiator Madam Nguyen Thi Binh, according to his presidential campaign spokesman Michael Meehan. Madam Binh's peace plan was being proposed by the North Vietnamese communists as a way to bring a quick end to the war.
But Corsi alleged that Kerry's meeting with Madam Binh and the government of North Vietnam was a direct violation of U.S. law.
"In [Kerry's] first meeting in 1970, meeting with Madam Binh, Kerry was still a naval reservist – not only a U.S. citizen, but a naval reservist – stepping outside the boundaries to meet with one of the principle figures of our enemy in Vietnam, Madam Binh, and the Viet Cong at the same time. [Former Nixon administration aide Henry] Kissinger was trying to negotiate with them formally," Corsi told CNSNews.com."
"The FBI Announced Successful Deployment of its Public Key Infrastructure (PKI) .. Washington, D.C. August 03, 2005 -- The FBI announced that it has successfully completed deployment of its Public Key Infrastructure (PKI). The deployment of PKI is critical to the FBI's Sentinel program, as PKI's enhanced security features enable the FBI to move towards an automated, paperless case management system, which further enables information sharing with law enforcement partners and members of the Intelligence Community .. PKI was deployed to 33,000 desktop computers and has made advanced security features available to 28,000 FBI employees, task force members, and contract employees. This deployment was made possible through an effective partnership between FBI management and PKI contractor Northrop-Grumman Information Technology and its subcontractors PEC, Entrust, and BAE. Through this partnership, the PKI capability was delivered ahead of schedule and under budget. PKI provides individuals with a Digital Identity, eliminating the need for "wet" signature hard copies. This new capability allows for digital signature approval, which further supports the FBI's goal of developing Sentinel, a fully automated information management system."
"FBI Awards Northrop Grumman Smart Security Contract Share on email September 11, 2003 07:00 ET | Source: Northrop Grumman Corp. HERNDON, Va., Sept. 11, 2003 (PRIMEZONE) -- Northrop Grumman Corporation (NYSE: NOC) has been awarded a contract to provide the Federal Bureau of Investigation (FBI) with a public key infrastructure (PKI) to increase the level of security provided to its information systems.
The initial contract value is approximately $4 million to Northrop Grumman's Information Technology (IT) sector and could rise to more than $8 million if all options are exercised.
"Northrop Grumman IT brings industry leadership in systems integration, information assurance, PKI and smart card solutions to implement the FBI's PKI project," said Jim Perriello, president, Government Solutions, Northrop Grumman IT. "The contract is for an enterprise level deployment for the FBI, which is the first major Department of Justice bureau to implement PKI. The potential exists for PKI expansion to include all of Justice Department."
PKI is an infrastructure of cryptographic software that generates two large mathematically related numbers that are stored on a user's Web browser or in a piece of hardware such as a smart card. These numbers help identify the user.
Northrop Grumman IT will provide program management, design and implementation services to maintain the PKI that will support 50,000 FBI employees.
Northrop Grumman IT's PKI will provide identification and authentication, confidentiality, integrity and non-repudiation services. The system will be able to accommodate growth of the Justice Department; it is also scalable and will be deployed in multiple phases.
"The government anticipates transforming the PKI smart card into an FBI common access card to provide physical and system access control," Perriello added. As the program expands to other Justice Department entities, there is potential for an additional 200,000 certificates, which are similar to electronic "credit cards" that establish a person's credentials when conducting business on the Internet. These digital certificates can identify an individual or an organization and directory services that can store and, when necessary, revoke certificates. The certificate contains a person's name, serial number, expiration dates, a copy of the certificate holder's public key, and the digital signature of the certificate-issuing authority so that a recipient can verify that the certificate is real.
Northrop Grumman IT will deploy a completely commercial-off-the-shelf solution which requires no modifications, minimizing risk, and enabling initial deployment by December 2003.
Work on this contract will be performed at the Northrop Grumman IT site in Reston, Va., with deployment to FBI headquarters, Washington, D.C., and one FBI field office in Oklahoma City, Okla.
Northrop Grumman IT team members on this contract include PEC Solutions, Inc., Fairfax, Va.; Entrust, Inc., Addison, Texas; and Schlumberger Limited, New York, N.Y.
Northrop Grumman Information Technology, headquartered in Herndon, Va., is a trusted IT leader and premier provider of advanced IT solutions, engineering and business services for government and commercial clients. The company's expertise spans such areas as information systems integration; information technology security; command, control, communications, computers, intelligence, surveillance and reconnaissance (C4ISR); homeland security; enterprise hardware and software solutions; training and simulation; base and range support; signals intelligence; health informatics; space systems; and specialized scientific, engineering and technical services."
"John Kerry on Climate Change: The Fight of Our Time The secretary of state discusses the challenges that lie ahead at the United Nations Climate Summit By Jeff Goodell December 1, 2015 On a rainy day in mid-November, Secretary of State John Kerry stood on the bridge of the USS San Antonio, a state-of-the-art ship designed to deliver up to 800 Marines ashore via helicopters and landing craft. From the bridge, Kerry had a commanding view of Naval Station Norfolk, the largest naval base in the world: aircraft carriers to the left, battleships to the right, a panorama of military power – and one that is rapidly sinking beneath the rising waters of Chesapeake Bay.
As Navy officials told Kerry in an informal briefing aboard the San Antonio, the base was highly vulnerable to sea-level rise. Already, roads connecting the base to the city of Norfolk, Virginia, flood during major rainstorms. At high tide, water surges over the sea walls, threatening key infrastructure and inundating buildings. Kerry, dressed in a sharp blue suit and pink-orange tie, asked the officers about the life expectancy of the base. "Twenty to 50 years," Capt. J. Pat Rios told him.
There was a slight but perceptible pause among the naval officers and State Department officials on the bridge. It was an extraordinary moment in the annals of American military history: A U.S. naval captain had just told the secretary of state that this strategically important base, home to six aircraft carriers and key to operations in Europe and the Middle East, would be essentially inoperable in as little as 20 years. Yes, they could shore up the sea walls for a while. Yes, they could raise roads. But without the massive influx of billions of dollars to fortify and elevate the city of Norfolk, as well as the roads and railroads that connect it to the surrounding region, the base was doomed.
Kerry asked a few follow-up questions about what was being done now to buy more time, but he hardly seemed perturbed. Part of the reason for that may have been that this daylong tour was a brief diversion from his larger nightmares in Syria and other Middle Eastern countries, which were underscored three days later by the terrorist attacks in Paris that killed 129 people. But a larger part of the reason was that the troubles at the naval base were hardly news to Kerry. He has been talking about the national-security implications of climate change for years. But now, reality is starting to catch up with him. Recent studies have shown that the war in Syria was likely exacerbated by drought and famine. The flood of refugees that is overrunning Europe is offering the world a glimpse of what will happen as the globe heats up. The rapidly thawing Arctic, with its fossil-fuel riches, has become a playground for Russia and China. Nobody has done a better job of adding up what all this means than John Kerry. In fact, in Kerry's mind, the troubled future of Naval Station Norfolk, the refugee chaos in Europe, the rise of Islamic terrorism and the grinding war in Syria are all accelerated and complicated by our collective failure to take meaningful action to reduce carbon pollution and minimize the impacts of climate change.
As secretary of state, Kerry has accomplished a great deal, including a historic arms deal with Iran. He has also had notable failures, including an attempt to broker a peace deal in the Middle East that fell apart at the last minute. At 72, Kerry has a stamina and appetite for negotiation that are epic. His aides like to point out he has flown nearly 1 million miles since taking office in early 2013. The patrician aloofness that sometimes kept him from connecting with crowds during his 2004 presidential run is not a problem on the diplomatic circuit. "He was born to be secretary of state," says Heather Zichal, a longtime Kerry aide who went on to become President Obama's climate and energy adviser during his first term.
In the climate wars, however, Kerry is a forgotten soldier. Al Gore won all the glory (and the ridicule), and President Obama has the muscle. But the truth is, no one has done more in the trenches of this battle than Kerry. He has been in the fight since the first Earth Day, in 1970, and has not let up since, participating in practically every climate conference and U.N. climate meeting in the past 30 years. It helps that he is from an environmentally conscious state like Massachusetts, but his interest in climate change has been anything but politically expedient – he did not shy away from talking about it when he ran for president in 2004, even when pollsters told him it was foolish. He pushed hard for cap-and-trade legislation in Obama's first term (and, despite Obama's less-than-full-fledged support, might have gotten it done had not his pal Sen. John McCain, long a supporter of action on climate change, gone MIA on the issue after he lost the 2008 election). As secretary of state, Kerry was one of the prime movers behind last year's historic U.S.-China deal, in which China agreed to significant carbon reductions and which helped break the bottleneck in U.N. climate negotiations. (I traveled for several days with Kerry in China last year while he was working on a trade agreement with the country, and was astonished by how he opened every meeting, no matter what the subject or who the Chinese officials were, with a few words about the urgency of climate change.)
After touring the base in Norfolk, Kerry gave a speech at Old Dominion University that tried to sum up the connections between climate change and national security. "The bottom line is that the impacts of climate change can exacerbate resource competition, threaten livelihoods, and increase the risk of instability and conflict, especially in places already undergoing economic, political and social stress," Kerry said. "And because the world is so extraordinarily interconnected today – economically, technologically, militarily, in every way imaginable – instability anywhere can be a threat to stability everywhere." Kerry's audience was not just the several hundred Virginia dignitaries and students gathered at Old Dominion, but also Republicans in Congress who were gearing up to derail the upcoming U.N. climate talks in Paris, which both Kerry and Obama see as an important turning point in the fight against climate change. In effect, Kerry was saying to climate deniers in Congress: If Paris fails, terrorists win.
In Norfolk, Kerry and I talked in the VIP lounge at the base before his tour of the complex, and then again during his flight back to Washington, D.C., on a government-issue refurbished 757, which he shares with other top Obama officials. As we talked, Kerry took his coat off and picked at a bowl of fresh fruit, his voice hoarse after a long day. He looked exhausted, his face more drawn than usual; talking to him, it was hard not to feel the weight of the world. After the terrorist attacks in Paris, we caught up again briefly by phone while he was on his way back from Vienna and Paris.
To most people, climate change is an environmental issue. It's something that affects trees and frogs and weather. Why should Americans think about climate change as a security issue?
Because it is. Sixteen members on the board of the Center for Naval Analysis, who are all flag officers – generals, admirals, three-star, four-star, retired – have all said this is a major threat multiplier. And there are many different ways in which a security challenge can emerge. You have drought, therefore, perhaps, huge food shortages. Where there is water today, there may not be in the future. That could cause mass migrations. That creates conflict. The water itself – there are wars over water. Already, tribes are fighting in part of the Sahel and other places where water once existed, and now it's dried up. There's a history of conflict where resources are finite or scarce.
So if you look around the world, the potential for mass dislocation is rising exponentially right now. We saw massive numbers of people uprooted in Syria and moving into Damascus. The drought in the region did not cause what happened, but it exacerbated what happened. It creates greater instability. Were the Paris terrorist attacks further evidence of the link between climate change, global instability and terrorism?
Well, it certainly underscores the global nature of Daesh. It's not directly related to climate change, but it's part of the web of global interconnectedness – and it shows how one security challenge is a challenge for everybody.
A few months ago, during the Arctic summit in Alaska, you called the refugee crisis in Europe a preview of what's to come.
Everything is a preview right now, because the course we're on has created an inevitability to X amount of warming. And we're already into the mitigation component of our efforts on climate change, which is very scary because we're behind the curve in terms of what we need to keep it to 2 degrees Celsius, which is the tipping point of allowable warming. And we're just not making it. And we're not going to make it in Paris in terms of that, but that's not the objective. We understand that.
What we will do in Paris, I hope, is gather a head of steam with a message to the marketplace that is significant enough. If 150 nations are taking it seriously and setting targets, even if they don't make them, that will generate massive investment and a huge amount of private-sector activity. And then you have to hope that somebody comes up with clean-energy technology, which makes it competitive with fossil fuel, and then, boom, you get your low-carbon economy. What impact did the Paris terrorist attacks have on the momentum for the climate talks?
If they have an impact, it will be that everybody realizes that you gotta get things done, not talk about them. So maybe there will be a little spill-over momentum. But the bigger impact will be on Syria and the counter-Daesh coalition.
In the past, when America's been faced with major security threats, we've mobilized in big ways. Think about what we did to prepare for World War II. With climate, we have done nothing on that scale. Basically, all we've done is try to mitigate emissions, and we haven't even done a very good job of that. If climate change is such a major threat to our security, shouldn't we be doing far more to combat it?
Well, we've done more than mitigate. President Obama has set up his Climate Action Plan. It is not mitigation; it is geared to try to prevent the problem. We have a 26 to 28 percent target for reductions by 2030. We're looking at 2050 goals now. We've upped the requirements on trucks, upped the requirements on cars. We've doubled efficiency. We've got efficiencies in our air conditioning. We've got the power-plant rule.
But you're absolutely correct. We do mobilize normally when we have this kind of threat, and that's why I'm here in Norfolk: to underscore that this is a national-security threat and we need a broader response.
But given the kind of global chaos you articulated – not to mention that we can foresee the end of cities like Miami as we know it within our children's lifetimes – it seems to me that we have a long way to go in really thinking about the scale of this threat.
We have a long way to go, because we still have people in the United States Senate who even deny its existence. And how do you mobilize your government in a democracy when part of your democratic process is gridlocked and frozen and, in some cases, ignorant?
Given your characterization of climate change as a national-security threat, when you look at what the Koch brothers and Exxon Mobil are doing – as you know, Exxon Mobil is being investigated by the New York state attorney general for lying to investors about what it knew about climate change— Absolutely. It's tobacco – it's R.J. Reynolds all over again.
Given what's at stake, do you consider Exxon Mobil or the Koch brothers an enemy of the state?
Well, I'll leave it to other people to assign metaphors or allegories. I would prefer to try to build the consensus necessary, and we don't get there if we start accusing people of things. So we need to try to bring people into an understanding. I don't think we're going to do it with the Koch brothers. But I think that Exxon Mobil stands potentially to lose billions of dollars in what I would imagine would be one of the largest class-action lawsuits in history. And would you support that?
Yes. I would support the investigation into what happened, and, based on the facts, I'd pursue the facts. You pursue the truth in this kind of a situation. But if indeed they were ignoring internal memos and proselytizing in direct opposition to what they were being advised, there's a certain culpability in that. It would be a very serious thing.
How do you feel as a human being about a company like Exxon Mobil profiting by misrepresenting its knowledge about the damage its product is doing to the planet?
Well, if it turns out to be true, I'd be outraged, furious. I mean, I would be as angry as I was about people selling cigarettes and pretending they don't know it gives them cancer. It's the same thing. It's immoral and incredibly damaging to everybody's global interests. It's a betrayal.
Well, it's pretty clear that they've been subverting the political debate for a long time. And you know this better than anybody.
I do. They have lobbied for their interest. I just don't know if they pushed aside, falsified and turned away from clear information they were given. I've read the articles that say that they did and were, and it has to be investigated. That's appropriate. But I can't draw a final conclusion about it. Let's talk about Syria. You were on your way to Vienna to talk about a political solution in Syria when the attacks in Paris occurred. How did the attacks change the political dynamic?
Vienna has been a very significant demarcation point. Up until Vienna, we had a nonexistent political track, because Assad wasn't willing to negotiate, and because the Russians and the Iranians weren't taking it very seriously. The actions by Daesh in Ankara, the taking down of the Russian airplane, the attacks in Beirut and now Paris have underscored to a lot of people – hey, guys, we've got to solve Syria. We worked very hard to get the Iranians and the Saudis and the Russians in the same room, and the result was we have a dynamic where everybody has agreed, they want to save Syria as a unified country. They want to save Syria as a secular country. They want to have a Syria that protects all minorities. We set a date for the political process to both begin and to end – January 1st to begin, and six months to define a road map for the future. And everyone agreed that the issue of Assad would be raised within the context of that process. So that's a huge step.
The day after the terrorist attacks, the French began bombing in Syria, and the U.S. went after oil-supply lines. Given your hope for a political solution in Syria, what's the point of immediate retaliation?
Well, no matter what, we have to destroy ISIL. The political track is about Assad, and it is about Syria. ISIL remains the enemy of everybody. Even the Russians have realized that [destroying ISIL] is not so easy. They don't want to piss off every Sunni country. So the Russians have an incentive to try to work here. And hopefully what happens is we can get a transitional government that can invite countries to come and fight Daesh – and everyone can fight Daesh in a coordinated way. It's a very simple equation.
What does victory over Daesh, or ISIL, look like?
It's like Al Qaeda. You reduce it to a nuisance, where it's not a daily threat. It doesn't have operational capacity in a lot of countries. Its core leadership has been destroyed. It's been reduced in its ability to threaten countries. Obviously, you'll have a few radicals around, but you terminate its ability to have a core, a state, as well as revenue-raising, paying salaries, hiring people, attracting people and giving orders to people. All of that can come to an abrupt end if we get our act together.

Do you feel like that's possible?
Of course it's possible. Whether it happens or not is up to Iran and Russia.
How did these attacks change your talks, and the dynamic, with Iran and Russia?
It underscores for Russia that this is a mess. Russia thought it could just go in and in two weeks they could clean it all up. But now they've lost an airplane, and they've seen attacks outside the country – I think they know their own limits a little better. And they probably have more interest in trying to resolve this. I hope. It's very hard to be fighting for Assad, supporting Iran and Hezbollah, and then turn around and say to the Sunni world, "Hey, we want a relationship with you."
A few weeks ago, to no one's surprise, you finally rejected the Keystone XL pipeline. There had been a lot of protests and social activism around the pipeline— I didn't notice it particularly.
All those rallies and protests had no impact on your decision?
I made my decision based on what I thought was the right thing to do. I didn't talk to anybody outside of the department. I didn't call any friend involved in the environmental movement. People I've known for years stayed away from me. Everybody was very careful, appropriately; they left me my space. I just decided I had to do this one on the merits, period.
So what does that say about the importance of environmental activism, then, if the largest climate protest action in recent memory had no impact?
Oh, it's very important. I just purposefully didn't pay attention to it. If I'd been a senator, I'd have heard it, or a congressman. But I'm not. I'm not voting; I'm deciding, and I wanted to decide on the basic facts. I knew it was out there and on both sides. But I just didn't pay attention. It was a conscious choice.
Let's talk more about the upcoming climate negotiations in Paris. It's very clear that we're not going to get an agreement that keeps us under the 2C level. And it's not going to be legally binding—
That's OK.
Because of this, you're going to face a lot of skepticism about how effective this deal will be. How will you sell this to the American people as a meaningful agreement?
The reality is when you get 150-plus countries signing on to hit targets, they all have to do something. I mean, they're not going to do nothing, believe me. And 20 of them will make a major impact – the major emitter group – and that's what it takes to get the job done.
But the message to the marketplace will be very significant, and the message to the local leaders and citizens generally will be an awakening, an awareness. Clearly, it is better to do that than nothing. And we're betting on the future here. We're betting on 2020, we're betting on 2025, 2030, 2050. There's still time within that framework if we do the right things. And I'm betting that technology – some entrepreneur, the next Elon Musk, the next Steve Jobs – somebody's out there who's going to come up with the battery storage or the fusion or whatever it's going to be, a cleaner nuke; I don't know what it's going to be. But so much energy is being concentrated in the context of America's amazing allocation of capital and brilliant innovation that something's going to break out at Berkeley or MIT or wherever the hell it's going to be, and technology, hopefully, will save us on this.
Well, a lot of people would argue that we have all the technology we need, we just don't have the policies to implement it.
Well, we can't force-feed. It's the old "you can lead a horse to water, but you can't make it drink." People are going to quickly see there's money to be made here. This is the biggest market in the world.
There's a lot of skepticism in general about America's credibility on its emission pledges, based on what Congress is doing to rollback President Obama's Clean Power Plan, as well as other initiatives.
We're already reducing emissions. We've already done more than any other country. We're doing it through our executive orders, and we're doing it through the marketplace, and we're doing it through what cities are doing.
But depending on how things go in the 2016 election, a lot of this stuff could be reversed.
Well, yeah, you're right. There is concern. If I let concern stop me every day, I wouldn't get through the day, right? [Laughs] There was concern we couldn't do a deal with Iran. There was concern we couldn't get chemical weapons out of Syria. There was concern I couldn't get a government out of Afghanistan. We did them all. You can't let concerns stop you; they drive you and they motivate you.
And I'm plenty motivated on this. A lot of people are. And I think that even though it's not, quote, "legally binding" in the targets, countries will be very motivated to live up to their pledges and very motivated to prove they're a serious player. I don't think people want to be embarrassed by going to Paris and then walking away from everything. We're not going to, and I don't think China will either. China has to respond to this, because they've got a population problem, political problem, quality-of-life [problem]. Their leadership is reacting to a sense of instability in the government.
So they'll deal. It may not happen as fast and as much, but I think the evidence will mount. I think next year's evidence will be more compelling than this year's, and people are going to start pushing faster.
So what is your biggest concern going into Paris?
I think [resolving the division between the] developed-and-developing-country piece is important. I think loss and damage will be complicated. Why is loss and damage, which compensates poor nations for damages from climate impacts, such a tough issue for the U.S.?
We're not against it. We're in favor of framing it in a way that doesn't create a legal remedy, because Congress will never buy into an agreement that has something like that, after witnessing what happened in Kyoto. If you really want to get something done, don't go down that road. Not rebelling against it in terms of whether we have some responsibility or not – the impact of it would be to kill the deal. And we don't want to do that.
Another thing that clearly won't happen in the Paris summit is any progress in putting a price on carbon pollution, which most economists agree is the most effective tool to cut emissions. Early in the Obama administration, you were a big supporter of cap-and-trade-emissions trading as a mechanism to put a price on carbon. Obviously, that failed. What do you see as the prospects for cap-and-trade in the near future?
Well, you're not going to have cap-and-trade in the U.S. I mean, that got tarnished. It's tragic because other countries have made it work. And, of course, it worked here in the U.S. for sulfur dioxide [a traditional air pollutant from burning fossil fuels]. And we used it to deal with the acid-rain problem. But branding is very powerful in modern politics, and cap-and-trade was negatively branded.
So will we ever get a price on carbon in America?
There are ways of doing it that could be accepted by people, and I think corporations themselves will help step up and make it happen. But for the moment, it's outside my diplomatic bailiwick.
You have said that the decision to confront climate change should be an easy choice, given the many advantages of clean energy. But clearly it is not. You've been involved in this fight to deal with climate change from the beginning. And you know as well as anyone that, by the only yardstick that matters, you have failed. Despite 30 years of talk and climate conferences, global CO2 levels are not even slowing down – they are just going up and up and up.
Because we're trying to turn around the largest oil tanker ever built.
Human civilization, you mean?
Yeah. And that is a very big challenge. We're taking on traditional economics. We're taking on traditional vested interests. We've made a lot of progress. It's quite extraordinary, frankly, that we've got so much happening right now. The challenge is not whether we'll respond. The question is whether we'll respond fast enough."
"The all-weather E-2 Hawkeye airborne early warning and battle management aircraft has served as the "eyes" of the U.S. Navy fleet for more than 30 years, and the E-2C Hawkeye 2000 possesses the most advanced AEW&BM capabilities in service today. Continuous modifications and upgrades have kept the aircraft's mission systems current with the evolving operational environment. The next generation E-2D Advanced Hawkeye, the key airborne enabler of the US Navy's FORCEnet began test flights in 2007.
Hawkeye 2000
Hawkeye 2000 is the fifth generation production E-2C Hawkeye and incorporates significant enhancements in data management, system throughput, operator interfaces, connectivity, and situational awareness to support the Navy's evolving Theater Air and Missile Defense mission. This Hawkeye capitalizes on the previous version Group II baseline fully integrated system, which includes the AN/APS-145 radar system, improved identification friend/foe (IFF) system, the Joint Tactical Information Distribution System (JTIDS), a global positioning system (GPS) and the Carrier Aircraft Inertial Navigational System (CAINS) II navigation system." "Paris climate talks: How a 1.5 degree target overcame the odds at COP21 By environment reporter Sara Phillips Updated about an hour ago It snuck into the draft climate change agreement earlier this year, and much to everyone's surprise, a 1.5 degrees Celsius target survived the gauntlet of the United Nations climate change negotiations.
Negotiators are catching up on sleep after gruelling talks resulted in 195 nations adopting a an new international agreement to slow global warming.
The target of 1.5C dodged multiple rounds of chops, changes and tweaks to the deal text.
The agreement now has the aim of "holding the increase in the global average temperature to well below 2C above pre-industrial levels and to pursue efforts to limit the temperature increase to 1.5C above pre-industrial levels, recognising that this would significantly reduce the risks and impacts of climate change".
The newfound enthusiasm for 1.5C reflects a growing realisation that 2C is a figure with very little basis in fact.
Several scientists have told the ABC the 2C degree target is "arbitrary" or "plucked out of the air". None would go on the record admitting that, however.
We can quantify the risks of 1.5 degrees or two or three degrees, but we can never use science alone to justify any target. It's always a question of what values we have. We need to decide as a society how much risk we're willing to take.
Climate professor Reto Knutti
But a new paper out this week in Nature Geoscience is not so shy.
"No scientific assessment has clearly justified or defended the two degree target as a safe level of warming," write the authors.
Lead author Reto Knutti is a Swiss professor of climate science.
"We can quantify the risks of 1.5 degrees or two or three degrees but we can never use science alone to justify any target. It's always a question of what values we have," he said.
"We need to decide as a society how much risk we're willing to take.
"Ultimately the two degree target is a political consensus that takes into account what policy makers at that time considered to be both realistically achieve and tolerable. It is high time for a scientific assessment.
"It's a compromise of the best we can hope for and the worse we can tolerate."
The accepted history of the 2C target is that William Nordhaus, a Yale economist, came up with the number in one of the earliest papers on climate change an its economic implications.
In 1975 he wrote: "If there were global temperatures more than 2C or 3C above the current average temperature, this would take the climate outside of the range of observations which have been made over the last several hundred thousand years."
He graphed a rough sketch of historical temperatures and added a label at 2C: "Estimated maximum experienced over last 100,000 years."
Climate science has honed those estimates in the past 40 years. We now know that temperatures have dropped dramatically over 100,000 years - as low as -20 - but in that time they have never been as high as they are now. And they certainly have not surpassed two degrees.
But before scientists had ironed out such details, the 2C target was already making it into official documents. Europe was largely responsible for its ultimate inclusion in the United Nations agreement that came out of Copenhagen in 2009.
Enshrined as an official target, it became a signpost beyond which "dangerous climate change" apparently lay.
Degrees of difference
There is only half a degree between the two targets. Given that humans live in places that experience temperatures as low as -60C and as high as 50C, it seems ludicrous to spend so much energy haggling over half a degree.
However Will Steffan, a member of the Australian Climate Council, said "those temperatures that we scientists use are not to be confused with daily temperature ranges that people experience".
Even though they are both measuring temperatures, he said they are better thought of as a measurement for what the whole climate system is doing.
"A five degree world doesn't just mean it's going to be five degrees warmer in Canberra or Sydney or Darwin or wherever," he said.
"It means is a world that will likely have little or no polar ice. Large areas will be uninhabitable for humans.
"The last ice-age was only five degrees cooler in global average temperatures and yet a lot of north American and northern Europe were under a couple of kilometres of ice."
As scientists have improved our understanding of climate change, there's been a growing realisation that two degrees is likely to be quite dangerous after all. "At two degrees we'd have several metres of sea level rise," Professor Steffan said.
"Several small island states would not exist."
He said extreme weather such as heatwaves, bushfires, heavy rainfall, and drought would be more common at 2C.
"Coral reefs would almost certainly not be around at 2 degrees. They'd be struggling at 1.5," he said.
Most worrying for Professor Steffan is there is a chance the world would pass certain tipping points that would spell planetary disaster, such as masses of greenhouse gases escaping from melting Siberian tundra pushing climate change beyond anything humans can control.
The rise of 1.5
Howard Bamsey, a veteran negotiator for Australia at the UN climate conferences, said a 1.5C target has always been on the table. When 2C became official in 2009, there was provision for revisiting 1.5C in 2015.
In 2011, the executive secretary of the UN climate agency Christina Figueres said: "Two degrees is not enough – we should be thinking of 1.5 degrees . If we are not headed to 1.5 degrees we are in big, big trouble."
The imprimatur from such a senior climate figure gave the lower target the legs it needed to carry on through several years of lack-lustre negotiations. Meanwhile continuing science repeatedly found that at 2C, climate change would be more dangerous than might be acceptable.
Mr Bamsey said 1.5C's rise to prominence this year is a result of a long-term push from the nations most vulnerable to climate change: the island nations. At the beginning at this year's negotiations US president Barak Obama posed for a photo with leaders of some of the least powerful and most vulnerable island nations. The photo was a strong symbol that the US was willing to side with the tiny nations and their long-held dream of a 1.5 target.
Australia signed on to the 1.5 target when it cut a deal with St Lucia, a Caribbean island nation, to back the target in exchange for being allowed to carry over its savings from the Kyoto Protocol. With 1.5 now inked as the stretch target, the island nations can walk away from Paris with a sense of victory.
"It's been one that island states have been wanting to see reflected in the outcome of the UN process for some years," Mr Bamsey said.
"I think it's to some extent a product of the persistence of those most vulnerable countries in flagging their concerns that a world that warmed by two degrees would still leave them in a critical situation that would endanger their existence."
"Geologic Global Climate Changes Author: Nasif Nahle Scientific Research Director-Biology Cabinet (Additional editing of this English text by TS)
ABSTRACT
Scientific studies have shown that atmospheric Carbon Dioxide in past eras reached concentrations that were 20 times higher than the current concentration. Recent investigations have shown that the current change of climate is part of a larger cycle known as climatic lowstand phase which precedes a sequential warming period known as transgression phase. The purpose of this evaluation is to demonstrate that the Earth is actually cooling, in the context of the total geological timescale, and that the current change is equivalent to a serial climate phase known as lowstand.
INTRODUCTION
In the last 20 years, public interest in climate phenomena has grown, especially since the UN-IPCC began its campaign warning of catastrophic climate changes ahead. At Biology Cabinet, we maintain that the changes that we have observed since 1985 have been natural and that human beings cannot delay or stop the advance of these changes, but can only adapt to them. In addition, we have shown that the changes that we observe at present are the result of natural cycles which have occurred many times before.
CLICK ON THE GRAPH TO SEE A LARGER IMAGE
CONTINENTAL FLOODED AREA ON THE GEOLOGIC TIMESCALE
In this graph we notice that higher sea levels generally correspond with periods of warming while lower sea levels marry generally with periods of cooling. The lower sea levels are explained by a reduction of sea water as the oceans ice up at the poles. We notice also that the sea level response is sometimes negative with respect to warming or cooling of the atmosphere. For example, at the end of the Silurian Period the warming remained stable while the continental flooded area (CFA) diminished. During the Carboniferous Period, i.e. during the Mississippian Epoch, the Earth suffered an Ice Age while the CFA diminished, not in a linear trend however. From the Pennsylvanian Epoch to the Middle Jurassic Period, the CFA remained relatively stable with a small increase in the Triassic while the temperature reached a level higher than during the Silurian Period. Negative feedback is evidenced from the Latter Jurassic to the Middle Cretaceous when the temperature dropped to another ice age while sea level increased. It is important to note that sea levels have fallen through time and that geological CFA phases are not possible nowadays because the Earth is cooling, not warming.
TOP OF PAGE ^^
CLICK ON THE GRAPH TO SEE A LARGER IMAGE
CONCENTRATION OF ATMOSPHERIC CARBON DIOXIDE AND CHANGE OF SEA LEVEL
In this graph we can clearly see that increases of the concentration of atmospheric carbon dioxide always follow drops in sea level. Since the drops in sea level are caused by oceans cooling, the load of carbon dioxide released to the atmosphere is much smaller than the load released to the atmosphere when oceans are warming.
Something else worth considering in this comparison is that the concentration of atmospheric carbon dioxide has decreased as the oceans have cooled over geological time. The correlation between both phenomena —decrease of the concentration of atmospheric carbon dioxide and lowering of the sea level— is supporting evidence that the oceans are the secondary driver of the Earth's climate. Certainly, the Sun is the primary driver of climate on our planet.
CONCLUSION
On this assessment, the evidence points to a current natural climate change which happens sequentially in two main climate periods, icehouse and warmhouse.
It also reveals the succession of four natural climate phases known as transgression, highstand, regression and lowstand. The transgression phase consists of a rising Sea Level, flooding continental areas. Highstand is a phase where the marine level remains relatively stable but oscillating into the transgression phase. The regression phase consists of a gradual diminution of the marine level, leaving a greater area of the continents uncovered.
The phase of Lowstand consists of a permanence of low marine level. Currently, the Earth is passing through a lowstand phase, which will revert to Transgression phase. The succession of these phases show the Earth is cooling.
At the moment, the area of continental flood is almost 7%; according to climatic succession, we expect the area of continental flood to increase to almost 10%, but never so massive that it will put human populations in danger, as the IPCC has taken to suggesting almost every day. Allow me to clarify that most of the claims regarding catastrophic climate change filling the newspapers are overblown and based on data that is being arbitrarily exaggerated to blame humanity for climatic changes which are absolutely natural.
TOP OF PAGE ^^
BIBLIOGRAPHY
Analysis of the Temperature Oscillations in Geological Eras by Dr. C. R. Scotese © 2002.
Ruddiman, W. F. 2001. Earth's Climate: past and future. W. H. Freeman & Sons. New York, NY.
Mark Pagani et all. Marked Decline in Atmospheric Carbon Dioxide Concentrations During the Paleocene. Science; Vol. 309, No. 5734; pp. 600-603. 22 July 2005.
Drew T. Shindell et al. Solar Forcing of Regional Climate Change During the Maunder Minimum. Science, Vol. 294, Issue 5549, 2149-2152, 7 December 2001.
Prothero, Donald, R. Bringing Fossils to Life: An Introduction to Paleobiology-Second Edition. 2004. McGraw-Hill Companies Inc.
Ronov, A. B. 1994. Phanerozoic Transgressions and Regressions on the Continents: A Quantitative Approach Based on Areas Flooded by the Sea and Areas of Marine and Continental Deposition. American Journal of Science 294:777–801.
Source for Nomenclature and Ages: © 1999, The Geological Society of America. Product Code CTS004. Compilers: A. R. Palmer and John Geissman.
David Jablonski, Douglas H. Erwin, Jere H. Lipps. Evolutionary Paleobiology. 1996. The University of Chicago; Chicago, Illinois." "Previously we wrote that while in 5th Fleet, the CVN-71 USS Theodore Roosevelt was the largest symbol in the U.S.-led anti-ISIS coalition responsible for "1,812 combat sorties totaling 10,618 combat flight hours, taking on 14.5 million gallons of jet fuel [The Dumbo

Red

Switch Network will soon put a stop to that!!!] and expending 1,085 precision-guided munitions," as part of Operation Inherent Resolve."
We concluded by saying that whatever the reason behind the US naval "gap" may be, one thing is clear: the departure of the Roosevelt comes at a particularly awkward time - just as Russia is setting up its own aicraft base in Syria. We may have been too early.
As Reuters reported earlier today, just as one US carrier was leaving the middle east, another widely feared and respected geopolitical superpower was set to replace US carrier presence in the Middle East in the ongoing war against "ISIS" - France.
Earlier today, in a statement by the French presidency following a meeting of its defence cabinet, the government said it would send its only aircraft carrier, the Charles de Gaulle warship, to the eastern Mediterranean for operations against Isis in both Syria and Iraq.
According to the Independent, "the deployment of the battle group alongside the Charles de Gaulle aircraft carrier has been decided to participate in operations against Daesch and its affiliate groups," the statement said after a defense cabinet meeting, referring to the Arabic acronym for Islamic State.
The carrier is usually accompanied by an attack submarine, several frigates, refueling ships, as well as fighter jets and surveillance aircraft Reuters adds.
"The aircraft carrier will enable us to be more efficient in coordination with our allies," Hollande said at the inauguration of the new defense ministry headquarters in Paris
The Charles de Gaulle is the largest warship in western Europe, and the only nuclear-powered aircraft carrier outside the US fleet. It can support up to 40 fixed wing aircraft and helicopters.
France launched its first air strikes against Isis in Syria in late September, in what was described as an act of self defence. "We will strike each time that our national security is at stake," the French presidency said. France was the first country to join the U.S.-led coalition in Iraq and has also provided limited logistical support to Syrian rebels it considers moderate, including Kurds." "Charles de Gaulle is the flagship of the French Navy (Marine Nationale) and the largest western European warship currently in commission. She is the tenth French aircraft carrier, the first French nuclear-powered surface vessel, and the first and so far only nuclear-powered carrier completed outside of the United States Navy. She is named after French statesman and general Charles de Gaulle.
The ship carries a complement of Dassault-Breguet Super Étendard, Dassault Rafale M and

E‑2C Hawkeye

aircraft, EC725 Caracal and AS532 Cougar helicopter for combat search and rescue, as well as modern electronics and Astermissiles. She is a CATOBAR-type carrier that uses two 75 m C13‑3 steam catapults of a shorter version of the catapult system installed on the U.S. Nimitz-class aircraft carriers, one catapult at the bow and one across the front of the landing area.[6] Thanks to her characteristics, Charles de Gaulle is the only non-American carrier-vessel in the world able to operate American aircraft such as the F/A-18E/F Super Hornet [7] or C-2 Greyhound,[8] which operate from American carrier-vessels.[9] …
In 1993, it was alleged by The Guardian that a group of engineers inspecting the vessel during her construction were British Secret Intelligence Service (MI6) operatives

[allegedly deployed by the Auld Alliance booster David Cameron to integrate the Nine Eyes surveillance network with the French Force de Frappe]

, believed to have been learning the method of shielding the nuclear reactors, amongst other technical details.[11] However, the newspaper published a denial by both the British government and the Direction de la surveillance du territoire (DST) (in English: Directorate of Territorial Surveillance) that there had been any incident.[12]"
"The Northrop Grumman E-2 Hawkeye is an American all-weather, carrier-capable tactical airborne early warning (AEW) aircraft. This twin-turboprop aircraft was designed and developed during the late 1950s and early 1960s by the Grumman Aircraft Company for the United States Navy as a replacement for the earlier, radial piston-engined E-1 Tracer, which was rapidly becoming obsolete. The aircraft's performance has been upgraded with the E-2B, and E-2C versions, where most of the changes were made to the radar and radio communications due to advances in electronic integrated circuits and other electronics. The fourth version of the Hawkeye is the E-2D, which first flew in 2007. The E-2 was the first aircraft designed specifically for its role, as opposed to a modification of an existing airframe, such as the Boeing E-3 Sentry. Variants of the Hawkeye have been in continuous production since 1960, giving it the longest production run of any carrier-based aircraft.

The E-2 also received the nickname "Super Fudd"[2] because it replaced the E-1 Tracer "Willy Fudd". In recent decades, the E-2 has been commonly referred to as the "Hummer" because of the distinctive sounds of its turboprop engines, quite unlike that of turbojet and turbofan jet engines. In addition to U.S. Navy service, smaller numbers of E-2s have been sold to the armed forces of Egypt, France, Israel, Japan, Mexico, Singapore and Taiwan."



"Serco

farewell to NPL after 19 years of innovation

[outsourced by David Cameron at Treasury]

… 8 January 2015


Serco

said goodbye to the National Physical Laboratory (NPL) at the end of December 2014 after 19 years of extraordinary innovation and science that has seen the establishment build a world-leading reputation and deliver billions of pounds of benefit for the UK economy. During that period under

Serco

's management and leadership, NPL has delivered an extraordinary variety and breadth of accomplishments for the UK's economy and industry. Some of the key achievements during that time have been:

· The beneficial impact of NPL's work to the economy is estimated at £2Bn pa.
· In 2012, NPL's role in building the first maser to operate at room temperature was nominated by Physics World as one of the top ten breakthroughs of the year (CERN topped the list for their discovery of a Higgs-like particle).
· NPL was instrumental in gaining a 50% increase in European funding for the EMPIR programme, with a total of €600m.
· It has been estimated that work carried out by the Centre of Carbon Measurement at NPL will save eight million tonnes of carbon emissions reductions (2% of UK footprint) and over half a billion pounds in economic benefit [bullshit] over the next decade.
· Annually over 145,000 people undergoing radiotherapy have relied upon NPL for accurate delivery; it has been estimated that NPL's contribution to improving the accuracy of the radiation dose patients receive can save at least an additional 145 lives each year.
· NPL's work on graphene – the new material that could revolutionise the future of high-speed electronics – has been widely acknowledged following a paper in Nature Nanotechnology and then was cited as one of 44 papers as part of 2010's Nobel Prize in Physics.
· NPL achieved 11% per annum growth in third–party business since 2004; such work now accounts for over 40% of the lab's revenue, with £52M orders achieved in 2014.
· Under

Serco

's management, Alan Turnbull was the first NPL scientist in many years to be elected as a Fellow of The Royal Society; Professor John Pethica, NPL's Chief Scientist was knighted, Seton Bennett was awarded a CBE, Kamal Hossain an OBE, and Patrick Gill and Michael de Podesta were awarded MBEs.
· NPL's caesium fountain atomic clock is accurate to 1 second in 158 million years and NPL is playing a key role in introducing rigour to high frequency

[death-pool]

trading in the City through NPLTime."

"Spectre – On a mission in Mexico City, unofficially ordered by the previous M by way of a posthumous message,

James Bond kills two men arranging to blow up a stadium

and gives chase to Marco Sciarra, an assassin who survived the attack. In the ensuing struggle, Bond kills Sciarra and steals his ring, which is emblazoned with a stylised octopus. On his return to London Bond is indefinitely suspended from field duty by the current M, who is in the midst of a power struggle with C, the head of the privately-backed [

Serco

] Joint Intelligence Service, which consists of the recently merged MI5 and MI6. C also campaigns for Britain to join "Nine Eyes", a global surveillance and intelligence co-operation initiative between nine member states

[Five Eyes + BRIC]

. C uses his influence to close down the '00' section, believing it to be outdated."

"8(a) Business Development Program[edit] The 8(a) Business Development Program [controlled through

Serco

protégée Base One Technologies and Clinton Nine Eyes servers] assists in the development of small businesses owned and operated by individuals who are socially and economically disadvantaged, such as women and minorities. The following ethnic groups are classified as eligible: Black Americans; Hispanic Americans; Native Americans (American Indians, Eskimos, Aleuts, or Native Hawaiians); Asian Pacific Americans (persons with origins from Burma, Thailand, Malaysia, Indonesia, Singapore, Brunei, Japan

[Mineta interned in WWII]

, China (including Hong Kong), Taiwan, Laos, Cambodia (Kampuchea), Vietnam, Korea, The Philippines, U.S. Trust Territory of the Pacific Islands (Republic of Palau), Republic of the Marshall Islands, Federated States of Micronesia, the Commonwealth of the Northern Mariana Islands, Guam, Samoa, Macao, Fiji, Tonga, Kiribati, Tuvalu, or Nauru); Subcontinent Asian Americans (persons with origins from India, Pakistan, Bangladesh, Sri Lanka, Bhutan, the Maldives Islands or Nepal). In 2011, the SBA, along with the FBI and the IRS, uncovered a massive scheme to defraud this program. Civilian employees of the U.S. Army Corps of Engineers, working in concert with an employee of Alaska Native Corporation Eyak Technology LLC allegedly submitted fraudulent bills to the program, totaling over 20 million dollars, and kept the money for their own use.[26] It also alleged that the group planned to steer a further 780 million dollars towards their favored contractor.[27]"


Yours sincerely,

Field McConnell, United States Naval Academy, 1971; Forensic Economist; 30 year airline and 22 year military pilot; 23,000 hours of safety; Tel: 715 307 8222

David Hawkins Tel: 604 542-0891 Forensic Economist; former leader of oil-well blow-out teams; now sponsors Grand Juries in CSI Crime and Safety Investigation