Re Request for Letters of Marque and Reprisal

to

Recover Hawkeye Surveillance Aircraft and

Red

Switch Networks

on

French Ship Charles de Gaulle

by

United States Marine Field McConnell

Plum

City Online - (

AbelDanger.net

)

December 18, 2015

1.

Abel Danger

(

AD

) asserts that John Kerry surrendered the U.S. Navy on Earth Day 9/11 by organizing a phony continuity-of-government exercise (Global Guardian) to demolish the Pentagon's U.S. Navy Command Center.

2.

AD

asserts that Kerry used the SBA mentor-protégé program to outsource operations of the

Defense

Red

Switch Network

to

Serco

's 8(a) sleeper cells with the result that the Navy surrendered without the knowledge or consent of Congress or POTUS 43.

3.

AD

asserts that after 9/11, John Kerry used

Serco

's 8(a) cells to operate Navy Hawkeye surveillance aircraft through a

Red

Switch war room on the French Ship Charles de Gaulle, and kill the foes of his Earth Day friends (San Bernardino).

United States Marine Field McConnell (

http://www.abeldanger.net/2010/01/field-mcconnell-bio.html

) invites CJCS Joseph Dunford to release any evidence obtained by the Marine Corps Intelligence Activity to support his request to Congress for Letters of Marque to recover the

Red

Switch Network or Hawkeye friend or foe devices installed on the

Charles de Gaulle

.

It is now D-Day + 18.
Kerry meets communist leaders of the Democratic Republic of Vietnam and the Provisional Revolutionary Government in Paris in 1970 to negotiate withdrawal of US Forces from South Vietnam.
Leaked Video of Cruise Missile Hitting Pentagon on 911 DOWNLOAD & RE UPLOAD
What goes around comes around!
New York's first Earth Day – Brainwashed MSM for carbon capped Animal Farm
Kerry at the Nine Eyes' first Earth Day 1970
US Hawkeye on FS Charles de Gaulle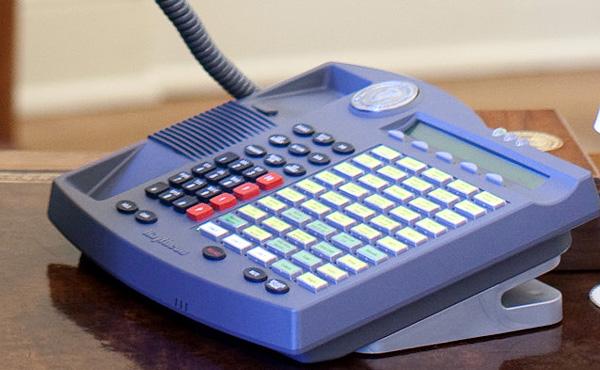 Kerry pulls Roosevelt and it friend/foe Hawkeyes out of IS fight and sends it to dock in San Diego while sending de Gaulle and its friend/foe Hawkeyes to stage IS attacks in the Middle East
Serco

... Would you like to know more?
"John Kerry

[traitor]

meeting North Vietnamese in Paris The 1970 meeting that John Kerry conducted with North Vietnamese communists violated U.S. law, according to an author and researcher who has studied the issue.
Kerry met with representatives from "both delegations" of the Vietnamese in Paris in 1970, according to Kerry's own testimony before the Senate Foreign Relations Committee on April 22, 1971. But Kerry's meetings with the Vietnamese delegations were in direct violation of laws forbidding private citizens from negotiating with foreign powers, according to researcher and author Jerry Corsi, who began studying the anti-war movement in the early 1970s.
According to Corsi, Kerry violated U.S. code 18 U.S.C. 953. "A U.S. citizen cannot go abroad and negotiate with a foreign power," Corsi told CNSNews.com.
By Kerry's own admission, he met in 1970 with delegations from the North Vietnamese communist government and discussed how the Vietnam War should be stopped.
Kerry explained to Senate Foreign Relations Committee chairman J. William Fulbright in a question-and-answer session on Capitol Hill a year after his Paris meetings that the war needed to be stopped "immediately and unilaterally." Then Kerry added: "I have been to Paris. I have talked with both delegations at the peace talks, that is to say the Democratic Republic of Vietnam and the Provisional Revolutionary Government."
However, both of the delegations to which Kerry referred were communist. Neither included the U.S. allied, South Vietnamese or any members of the U.S. delegation. The Democratic Republic of Vietnam was the government of the North Vietnamese communists, and the Provisional Revolutionary Government (PVR) was an arm of the North Vietnamese government that included the Vietcong.
Kerry did meet face-to-face with the PVR's negotiator Madam Nguyen Thi Binh, according to his presidential campaign spokesman Michael Meehan. Madam Binh's peace plan was being proposed by the North Vietnamese communists as a way to bring a quick end to the war.
But Corsi alleged that Kerry's meeting with Madam Binh and the government of North Vietnam was a direct violation of U.S. law.
"In [Kerry's] first meeting in 1970, meeting with Madam Binh, Kerry was still a naval reservist – not only a U.S. citizen, but a naval reservist – stepping outside the boundaries to meet with one of the principle figures of our enemy in Vietnam, Madam Binh, and the Viet Cong at the same time. [Former Nixon administration aide Henry] Kissinger was trying to negotiate with them formally," Corsi told CNSNews.com."
"Context of '(After 9:37 a.m.) September 11, 2001: Aircraft Carriers Called to Defend US; Uncertainty Over When This Happens' This is a scalable context timeline. It contains events related to the event (After 9:37 a.m.) September 11, 2001: Aircraft Carriers Called to Defend US; Uncertainty Over When This Happens. You can narrow or broaden the context of this timeline by adjusting the zoom level. The lower the scale, the more relevant the items on average will be, while the higher the scale, the less relevant the items, on average, will be.
(9:00 a.m.-9:37 a.m.) September 11, 2001: Chief of Naval Operations Continues with Budget Meeting while US Is Under Attack The Chief of Naval Operations Admiral Vern Clark, the Navy's top officer, is in his office on the fourth floor of the Pentagon for a budget meeting. Although it is clear after the second WTC tower is hit that the US is under attack, Clark apparently does nothing in response, and no attempt is made to evacuate him from the Pentagon. Reportedly, when the Pentagon is hit at 9:37, he is "receiving a budget briefing." It is only then that a member of his staff enters his office and tells him, "You've got to evacuate." Clark will then head to the Pentagon's National Military Command Center (NMCC), where he meets with other senior Department of Defense leaders, and

decides to [surrender and] re-establish the Navy's command center in another secure location in Washington, DC

(see After 9:37 a.m. September 11, 2001). Clark later reflects, "There has never been an experience like this in my lifetime. We were thinking about the immediate protection of the United States of America." [SEA POWER, 1/2002; NATIONAL PUBLIC RADIO, 6/14/2007] Entity Tags: Vern Clark Timeline Tags: Complete 911 Timeline, 9/11 Timeline (After 9:37 a.m.) September 11, 2001: Aircraft Carriers Called to Defend US; Uncertainty Over When This Happens
The USS George Washington. [Source: Summer Anderson / Department of Defense]After the attack on the Pentagon, Navy ships and aircraft squadrons that are stationed, or at sea, along the coast of the United States are, reportedly, "rapidly pressed into action" to defend the country. Chief of Naval Operations Admiral Vern Clark is evacuated from his office in the Pentagon after the building is hit, and soon relocates to the Navy's Antiterrorist Alert Center in southeast Washington, DC, where a backup Navy command center is being established (see After 9:37 a.m. September 11, 2001). Clark later explains, "We had carriers at sea. I talked to Admiral Natter [Adm. Robert J. Natter, commander in chief, US Atlantic Fleet] and Admiral Fargo [Adm. Thomas B. Fargo, commander in chief, US Pacific Fleet] about immediate loadouts [of weapons and armed aircraft] and the positioning of our air defense cruisers. Fundamentally, those pieces were in place almost immediately and integrated into the interagency process and with the FAA [Federal Aviation Administration]." The aircraft carrier USS George Washington is currently at sea conducting training exercises. It is dispatched to New York, "following the recovery of armed F-14 Tomcats and F/A-18 Hornets from Naval Air Station Oceana," in Virginia Beach, Virginia. According to Sea Power magazine, another aircraft carrier—the USS John F. Kennedy—that is departing Mayport, Florida, is ordered to patrol the waters off Hampton Roads, Virginia, "to protect the Navy's vast shore complex in Norfolk." [ASSOCIATED PRESS, 9/12/2001; SEA POWER, 1/2002; NOTRE DAME MAGAZINE, 4/2007] The John F. Kennedy has nearly a full air wing of 75 fighter, attack, and reconnaissance planes aboard it, while the George Washington has only a limited number of aircraft on board. [VIRGINIAN-PILOT, 9/12/2001] Admiral Natter orders two amphibious ships—the USS Bataan and the USS Shreveport—to proceed to North Carolina, to pick up Marines from Camp Lejeune, in case additional support is needed in New York. "Within three hours, an undisclosed number of Aegis guided-missile cruisers and destroyers also were underway, their magazines loaded with Standard 2 surface-to-air missiles. Positioned off New York and Norfolk, and along the Gulf Coast, they provided robust early-warning and air-defense capabilities to help ensure against follow-on terrorist attacks." Vern Clark later recalls that, after the Pentagon attack, "We were thinking about the immediate protection of the United States of America." [SEA POWER, 1/2002] Yet, according to CNN, it is not until 1:44 p.m. that the Pentagon announces that five warships and two aircraft carriers—the USS George Washington and the USS John F. Kennedy—are to depart the Naval Station in Norfolk, Virginia, so as to protect the East Coast (see 1:44 p.m. September 11, 2001). [CNN, 9/12/2001] And, according to some reports, the Navy only dispatches missile destroyers toward New York and Washington at 2:51 p.m. [WASHINGTON POST, 9/12/2001; FOX NEWS, 9/13/2001; ASSOCIATED PRESS, 9/11/2006] Entity Tags: Robert Natter, US Department of the Navy, Federal Aviation Administration, Thomas Fargo, Vern Clark Timeline Tags: Complete 911 Timeline, 9/11 Timeline 1:44 p.m. September 11, 2001: US Military Deployed at Sea, in Skies
The Pentagon announces that aircraft carriers and guided missile destroyers have been dispatched toward New York and Washington. Around the country, more fighters, airborne radar (AWACs), and refueling planes are scrambling. NORAD is on its highest alert. [CNN, 9/12/2001; MSNBC, 9/22/2001] Entity Tags: US Department of Defense Timeline Tags: Complete 911 Timeline, 9/11 Timeline"
"Earth Day 2014 Press Statement John Kerry Secretary of State Washington, DC April 22, 2014 The United States is proud to join countries around the world in celebrating the 44th annual Earth Day.
I still remember participating in the very first Earth Day back in 1970. It helped to unleash a wave of grassroots activism that ultimately led to the creation of the U.S. Environmental Protection Agency and landmark laws like the Clean Air Act and the Clean Water Act. This Earth Day we need to consider new ways to unleash a new wave of activism to tackle today's long list of environmental challenges from the existential threat of climate change to the cause of the oceans.
Climate change's impacts aren't far off in the future – they are here and now. We're increasingly seeing events like those that scientists have long predicted. Extreme droughts are hammering crop production, forcing farmers out of business and driving up grocery bills. More intense floods and storm surges are causing billions in property damage. The coasts are swiftly eroding, rendering home after home uninhabitable or uninsurable. We still have a short window of time to prevent the worst impacts of climate change, but the science tells us that window is closing.
This year's Earth Day focus is cities, and the fact is, how the world's cities respond to our climate change challenge will make a huge difference. Roughly 5.2 billion people are projected to live in the world's urban communities by 2050. Building codes and electricity requirements, public transportation systems, and land management will help determine whether we meet this global challenge. The Department of State is committed to doing our part to help bring about greener cities around the world. We are working to deploy renewable energy technologies; build recycling infrastructure; safeguard wildlife, forests and wetlands; and help communities better protect their water resources.
There is another issue that demands our attention this Earth Day: the state of our oceans. We can't care for the Earth without protecting the ocean that covers nearly three-quarters of it. With global overfishing, record pollution, and ocean acidification, our oceans are in trouble. That's why I am convening an international ocean conference at the State Department in June to leverage the shared efforts of governments, the private sector, civil society leaders, and global stakeholders.
Earth Day's history is proof that the steadfast determination of millions is powerful enough to change the course of history. We have our own history to write together, cleaning up global communities and protecting natural resources for generations to come."
"In the winter of 1969–1970, a group of students met at Columbia University to hear Denis Hayes talk about his plans for Earth Day. Among the group were Fred Kent, Pete Grannis, and Kristin and William Hubbard. This New York group agreed to head up the New York City part of the national movement. Fred Kent took the lead in renting an office and recruiting volunteers. "The big break came when Mayor Lindsay agreed to shut down Fifth Avenue for the event. A giant cheer went up in the office on that day," according to Kristin Hubbard (now Kristin Alexandre). 'From that time on we used Mayor Lindsay's offices and even his staff. I was Speaker Coordinator but had tremendous help from Lindsay staffer Judith Crichton." In addition to shutting down Fifth Avenue, Mayor John Lindsay made Central Park available for Earth Day. The crowd was estimated as more than one million—by far the largest in the nation.[citation needed] Since Manhattan was also the home of NBC, CBS, ABC, The New York Times, Time, and Newsweek, it provided the best possible anchor for national coverage from their reporters throughout the country.

[and EARTH DAY 9/11]

" "Josh Earnest, the White House press secretary, said Monday that Obama "has long talked about his respect for Columbia University and his desire to continue working with them."
"However, at this point no decisions have been finalized about his post-Presidency plans," Earnest said.
Originally enrolled at Occidental College in Los Angeles, Obama eventually transferred to Columbia in 1981 as a junior, majoring in political science with an emphasis on international relations.
In one recent interview, Obama's thoughts drifted back to his time on Columbia's Morningside Heights campus.
Asked what his favorite bagel flavor was, Obama recalled excursions south to a now-shuttered Upper West Side bagel institution.
"I would walk down from Columbia just to get H&H bagels on Saturdays or on the weekends," he said.
His order: "Lox and capers, OK, but generally just your basic schmear." "The all-weather E-2 Hawkeye airborne early warning and battle management aircraft has served as the "eyes" of the U.S. Navy fleet for more than 30 years, and the E-2C Hawkeye 2000 possesses the most advanced AEW&BM capabilities in service today. Continuous modifications and upgrades have kept the aircraft's mission systems current with the evolving operational environment. The next generation E-2D Advanced Hawkeye, the key airborne enabler of the US Navy's FORCEnet began test flights in 2007.
Hawkeye 2000
Hawkeye 2000 is the fifth generation production E-2C Hawkeye and incorporates significant enhancements in data management, system throughput, operator interfaces, connectivity, and situational awareness to support the Navy's evolving Theater Air and Missile Defense mission. This Hawkeye capitalizes on the previous version Group II baseline fully integrated system, which includes the AN/APS-145 radar system, improved identification friend/foe (IFF) system, the Joint Tactical Information Distribution System (JTIDS), a global positioning system (GPS) and the Carrier Aircraft Inertial Navigational System (CAINS) II navigation system."
"Aircraft carriers are warships that act as airbases for carrier-based aircraft. In the United States Navy, these consist of ships commissioned with hull classification symbols CV (aircraft carrier), CVA (attack aircraft carrier), CVB (large aircraft carrier), CVL (light aircraft carrier), CVN (aircraft carrier (nuclear propulsion)) and CVAN (attack aircraft carrier (nuclear propulsion)). Ships commissioned with hull classification symbols CVA-58 or higher are additionally classified as supercarriers. The United States Navy has also used escort aircraft carriers and airship aircraft carriers. This list does not include various amphibious warfare ships which can operate as carriers.
The first aircraft carrier commissioned into the United States Navy was the USS Langley (CV-1) on 20 March 1922. The Langley was a converted Proteus-class collier(originally commissioned as the USS Jupiter (AC-3),[1] Langley was soon followed by the Lexington-class, the Ranger-class (the first purpose-built carriers in the American fleet), the Yorktown-class, and the Wasp-class.[2] These classes made up the entirety of the United States carrier fleet active prior to and during the Second World War.[3]
With World War II looming, two more classes of carriers were commissioned under President Franklin Roosevelt‍, the Essex-class and the Independence-class.[4]Between these two classes, 35 ships were created.[5] During this time, the Navy also purchased two training vessels, the USS Wolverine and the USS Sable.[6][7]
The Cold War led to multiple developments in the United States' carrier fleet, starting with the addition of the Midway-class and the Saipan-class.[8] One more class in the start of the Cold War, the United States-class, was canceled due to the Revolt of the Admirals.[9] Later in the Cold War era, the first of the classes dubbed "supercarriers" was born in the Forrestal-class,[10] with the Kitty Hawk, Enterprise, and John F. Kennedy classes. Ordered later in this era, the Nimitz-class carriers are the only class that are currently in active-duty service.[11]
A new class of carriers, the Ford-class, has been ordered by the Navy. As of now, one ship (the PCU Gerald R. Ford) has been completed, construction has started on one ship (the USS John F. Kennedy), and one ship has been planned (the PCUEnterprise).[12][13]"
"On December 2, 2015, fourteen people were killed and 22 injured in an Islamic extremism-inspired terrorist attack, consisting of a mass shooting (and attempted bombing) at the Inland Regional Center in San Bernardino, California, United States. Syed Rizwan Farook and Tashfeen Malik, a married couple living in the city of Redlands, targeted a San Bernardino County Department of Public Health training event and holiday party of about 80 employees in a rented banquet room. Farook was an American-born U.S. citizen of Pakistani descent, while his wife was a Pakistani-born legal resident of the U.S. He attended the training event as an employee before the shooting.
After the shooting, the couple fled in a rented sport utility vehicle. Four hours later, police pursued their SUV and killed them in a shootout. On December 3, the Federal Bureau of Investigation (FBI) began a counter-terrorism investigation because of the weapons and equipment used, recent travel to and from Saudi Arabia, and a Facebook post attributed to the shooters in which they pledged allegiance to the leader of the Islamic State of Iraq and the Levant (ISIL). On December 6, in a prime-time address delivered from the Oval Office, President Barack Obama called the shooting an act of terrorism. FBI Director James Comey said on December 9 that the perpetrators were "homegrown violent extremists" inspired by foreign terrorist groups, but were not directed by such groups or part of a terrorist cell or network."
"The FBI Announced Successful Deployment of its Public Key Infrastructure (PKI) .. Washington, D.C. August 03, 2005 -- The FBI announced that it has successfully completed deployment of its Public Key Infrastructure (PKI). The deployment of PKI is critical to the FBI's Sentinel program, as PKI's enhanced security features enable the FBI to move towards an automated, paperless case management system, which further enables information sharing with law enforcement partners and members of the Intelligence Community .. PKI was deployed to 33,000 desktop computers and has made advanced security features available to 28,000 FBI employees, task force members, and contract employees. This deployment was made possible through an effective partnership between FBI management and PKI contractor Northrop-Grumman Information Technology and its subcontractors PEC, Entrust, and BAE. Through this partnership, the PKI capability was delivered ahead of schedule and under budget. PKI provides individuals with a Digital Identity, eliminating the need for "wet" signature hard copies. This new capability allows for digital signature approval, which further supports the FBI's goal of developing Sentinel, a fully automated information management system."
"FBI Awards Northrop Grumman Smart Security Contract Share on email September 11, 2003 07:00 ET | Source: Northrop Grumman Corp. HERNDON, Va., Sept. 11, 2003 (PRIMEZONE) -- Northrop Grumman Corporation (NYSE: NOC) has been awarded a contract to provide the Federal Bureau of Investigation (FBI) with a public key infrastructure (PKI) to increase the level of security provided to its information systems.
The initial contract value is approximately $4 million to Northrop Grumman's Information Technology (IT) sector and could rise to more than $8 million if all options are exercised.
"Northrop Grumman IT brings industry leadership in systems integration, information assurance, PKI and smart card solutions to implement the FBI's PKI project," said Jim Perriello, president, Government Solutions, Northrop Grumman IT. "The contract is for an enterprise level deployment for the FBI, which is the first major Department of Justice bureau to implement PKI. The potential exists for PKI expansion to include all of Justice Department." PKI is an infrastructure of cryptographic software that generates two large mathematically related numbers that are stored on a user's Web browser or in a piece of hardware such as a smart card. These numbers help identify the user.
Northrop Grumman IT will provide program management, design and implementation services to maintain the PKI that will support 50,000 FBI employees. Northrop Grumman IT's PKI will provide identification and authentication, confidentiality, integrity and non-repudiation services. The system will be able to accommodate growth of the Justice Department; it is also scalable and will be deployed in multiple phases.
"The government anticipates transforming the PKI smart card into an FBI common access card to provide physical and system access control," Perriello added.
As the program expands to other Justice Department entities, there is potential for an additional 200,000 certificates, which are similar to electronic "credit cards" that establish a person's credentials when conducting business on the Internet. These digital certificates can identify an individual or an organization and directory services that can store and, when necessary, revoke certificates. The certificate contains a person's name, serial number, expiration dates, a copy of the certificate holder's public key, and the digital signature of the certificate-issuing authority so that a recipient can verify that the certificate is real.
Northrop Grumman IT will deploy a completely commercial-off-the-shelf solution which requires no modifications, minimizing risk, and enabling initial deployment by December 2003.
Work on this contract will be performed at the Northrop Grumman IT site in Reston, Va., with deployment to FBI headquarters, Washington, D.C., and one FBI field office in Oklahoma City, Okla.
Northrop Grumman IT team members on this contract include PEC Solutions, Inc., Fairfax, Va.; Entrust, Inc., Addison, Texas; and Schlumberger Limited, New York, N.Y.
Northrop Grumman Information Technology, headquartered in Herndon, Va., is a trusted IT leader and premier provider of advanced IT solutions, engineering and business services for government and commercial clients. The company's expertise spans such areas as information systems integration; information technology security; command, control, communications, computers, intelligence, surveillance and reconnaissance (C4ISR); homeland security; enterprise hardware and software solutions; training and simulation; base and range support; signals intelligence; health informatics; space systems; and specialized scientific, engineering and technical services." "Previously we wrote that while in 5th Fleet, the CVN-71 USS Theodore Roosevelt was the largest symbol in the U.S.-led anti-ISIS coalition responsible for "1,812 combat sorties totaling 10,618 combat flight hours, taking on 14.5 million gallons of jet fuel [The Dumbo

Red

Switch Network will soon put a stop to that!!!] and expending 1,085 precision-guided munitions," as part of Operation Inherent Resolve."
We concluded by saying that whatever the reason behind the US naval "gap" may be, one thing is clear: the departure of the Roosevelt comes at a particularly awkward time - just as Russia is setting up its own aicraft base in Syria. We may have been too early.
As Reuters reported earlier today, just as one US carrier was leaving the middle east, another widely feared and respected geopolitical superpower was set to replace US carrier presence in the Middle East in the ongoing war against "ISIS" - France.
Earlier today, in a statement by the French presidency following a meeting of its defence cabinet, the government said it would send its only aircraft carrier, the Charles de Gaulle warship, to the eastern Mediterranean for operations against Isis in both Syria and Iraq.
According to the Independent, "the deployment of the battle group alongside the Charles de Gaulle aircraft carrier has been decided to participate in operations against Daesch and its affiliate groups," the statement said after a defense cabinet meeting, referring to the Arabic acronym for Islamic State.
The carrier is usually accompanied by an attack submarine, several frigates, refueling ships, as well as fighter jets and surveillance aircraft Reuters adds.
"The aircraft carrier will enable us to be more efficient in coordination with our allies," Hollande said at the inauguration of the new defense ministry headquarters in Paris
The Charles de Gaulle is the largest warship in western Europe, and the only nuclear-powered aircraft carrier outside the US fleet. It can support up to 40 fixed wing aircraft and helicopters.
France launched its first air strikes against Isis in Syria in late September, in what was described as an act of self defence. "We will strike each time that our national security is at stake," the French presidency said. France was the first country to join the U.S.-led coalition in Iraq and has also provided limited logistical support to Syrian rebels it considers moderate, including Kurds." "Charles de Gaulle is the flagship of the French Navy (Marine Nationale) and the largest western European warship currently in commission. She is the tenth French aircraft carrier, the first French nuclear-powered surface vessel, and the first and so far only nuclear-powered carrier completed outside of the United States Navy. She is named after French statesman and general Charles de Gaulle.
The ship carries a complement of Dassault-Breguet Super Étendard, Dassault Rafale M and

E‑2C Hawkeye

aircraft, EC725 Caracal and AS532 Cougar helicopter for combat search and rescue, as well as modern electronics and Astermissiles. She is a CATOBAR-type carrier that uses two 75 m C13‑3 steam catapults of a shorter version of the catapult system installed on the U.S. Nimitz-class aircraft carriers, one catapult at the bow and one across the front of the landing area.[6] Thanks to her characteristics, Charles de Gaulle is the only non-American carrier-vessel in the world able to operate American aircraft such as the F/A-18E/F Super Hornet [7] or C-2 Greyhound,[8] which operate from American carrier-vessels.[9] …
In 1993, it was alleged by The Guardian that a group of engineers inspecting the vessel during her construction were British Secret Intelligence Service (MI6) operatives

[allegedly deployed by the Auld Alliance booster David Cameron to integrate the Nine Eyes surveillance network with the French Force de Frappe]

, believed to have been learning the method of shielding the nuclear reactors, amongst other technical details.[11] However, the newspaper published a denial by both the British government and the Direction de la surveillance du territoire (DST) (in English: Directorate of Territorial Surveillance) that there had been any incident.[12]"
"The Northrop Grumman E-2 Hawkeye is an American all-weather, carrier-capable tactical airborne early warning (AEW) aircraft. This twin-turboprop aircraft was designed and developed during the late 1950s and early 1960s by the Grumman Aircraft Company for the United States Navy as a replacement for the earlier, radial piston-engined E-1 Tracer, which was rapidly becoming obsolete. The aircraft's performance has been upgraded with the E-2B, and E-2C versions, where most of the changes were made to the radar and radio communications due to advances in electronic integrated circuits and other electronics. The fourth version of the Hawkeye is the E-2D, which first flew in 2007. The E-2 was the first aircraft designed specifically for its role, as opposed to a modification of an existing airframe, such as the Boeing E-3 Sentry. Variants of the Hawkeye have been in continuous production since 1960, giving it the longest production run of any carrier-based aircraft.

The E-2 also received the nickname "Super Fudd"[2] because it replaced the E-1 Tracer "Willy Fudd". In recent decades, the E-2 has been commonly referred to as the "Hummer" because of the distinctive sounds of its turboprop engines, quite unlike that of turbojet and turbofan jet engines. In addition to U.S. Navy service, smaller numbers of E-2s have been sold to the armed forces of Egypt, France, Israel, Japan, Mexico, Singapore and Taiwan."



"Serco

farewell to NPL after 19 years of innovation

[outsourced by David Cameron at Treasury]

… 8 January 2015


Serco

said goodbye to the National Physical Laboratory (NPL) at the end of December 2014 after 19 years of extraordinary innovation and science that has seen the establishment build a world-leading reputation and deliver billions of pounds of benefit for the UK economy. During that period under

Serco

's management and leadership, NPL has delivered an extraordinary variety and breadth of accomplishments for the UK's economy and industry. Some of the key achievements during that time have been:

· The beneficial impact of NPL's work to the economy is estimated at £2Bn pa.
· In 2012, NPL's role in building the first maser to operate at room temperature was nominated by Physics World as one of the top ten breakthroughs of the year (CERN topped the list for their discovery of a Higgs-like particle).
· NPL was instrumental in gaining a 50% increase in European funding for the EMPIR programme, with a total of €600m.
· It has been estimated that work carried out by the Centre of Carbon Measurement at NPL will save eight million tonnes of carbon emissions reductions (2% of UK footprint) and over half a billion pounds in economic benefit [bullshit] over the next decade.
· Annually over 145,000 people undergoing radiotherapy have relied upon NPL for accurate delivery; it has been estimated that NPL's contribution to improving the accuracy of the radiation dose patients receive can save at least an additional 145 lives each year.
· NPL's work on graphene – the new material that could revolutionise the future of high-speed electronics – has been widely acknowledged following a paper in Nature Nanotechnology and then was cited as one of 44 papers as part of 2010's Nobel Prize in Physics.
· NPL achieved 11% per annum growth in third–party business since 2004; such work now accounts for over 40% of the lab's revenue, with £52M orders achieved in 2014.
· Under

Serco

's management, Alan Turnbull was the first NPL scientist in many years to be elected as a Fellow of The Royal Society; Professor John Pethica, NPL's Chief Scientist was knighted, Seton Bennett was awarded a CBE, Kamal Hossain an OBE, and Patrick Gill and Michael de Podesta were awarded MBEs.
· NPL's caesium fountain atomic clock is accurate to 1 second in 158 million years and NPL is playing a key role in introducing rigour to high frequency

[death-pool]

trading in the City through NPLTime."

"Spectre – On a mission in Mexico City, unofficially ordered by the previous M by way of a posthumous message,

James Bond kills two men arranging to blow up a stadium

and gives chase to Marco Sciarra, an assassin who survived the attack. In the ensuing struggle, Bond kills Sciarra and steals his ring, which is emblazoned with a stylised octopus. On his return to London Bond is indefinitely suspended from field duty by the current M, who is in the midst of a power struggle with C, the head of the privately-backed [

Serco

] Joint Intelligence Service, which consists of the recently merged MI5 and MI6. C also campaigns for Britain to join "Nine Eyes", a global surveillance and intelligence co-operation initiative between nine member states

[Five Eyes + BRIC]

. C uses his influence to close down the '00' section, believing it to be outdated."

"8(a) Business Development Program[edit] The 8(a) Business Development Program [controlled through

Serco

protégée Base One Technologies and Clinton Nine Eyes servers] assists in the development of small businesses owned and operated by individuals who are socially and economically disadvantaged, such as women and minorities. The following ethnic groups are classified as eligible: Black Americans; Hispanic Americans; Native Americans (American Indians, Eskimos, Aleuts, or Native Hawaiians); Asian Pacific Americans (persons with origins from Burma, Thailand, Malaysia, Indonesia, Singapore, Brunei, Japan

[Mineta interned in WWII]

, China (including Hong Kong), Taiwan, Laos, Cambodia (Kampuchea), Vietnam, Korea, The Philippines, U.S. Trust Territory of the Pacific Islands (Republic of Palau), Republic of the Marshall Islands, Federated States of Micronesia, the Commonwealth of the Northern Mariana Islands, Guam, Samoa, Macao, Fiji, Tonga, Kiribati, Tuvalu, or Nauru); Subcontinent Asian Americans (persons with origins from India, Pakistan, Bangladesh, Sri Lanka, Bhutan, the Maldives Islands or Nepal). In 2011, the SBA, along with the FBI and the IRS, uncovered a massive scheme to defraud this program. Civilian employees of the U.S. Army Corps of Engineers, working in concert with an employee of Alaska Native Corporation Eyak Technology LLC allegedly submitted fraudulent bills to the program, totaling over 20 million dollars, and kept the money for their own use.[26] It also alleged that the group planned to steer a further 780 million dollars towards their favored contractor.[27]"


Yours sincerely,

Field McConnell, United States Naval Academy, 1971; Forensic Economist; 30 year airline and 22 year military pilot; 23,000 hours of safety; Tel: 715 307 8222

David Hawkins Tel: 604 542-0891 Forensic Economist; former leader of oil-well blow-out teams; now sponsors Grand Juries in CSI Crime and Safety Investigation