Re Request for Letters of Marque and Reprisal
to
Combat SECNAV's Treasonous Transfer of Hawkeye Surveillance Aircraft
and
Defense

Red

Switch Networks to the French Ship Charles de Gaulle
by
United States Marine Field McConnell
Plum

City Online - (

AbelDanger.net

)
December 28, 2015
1.
Abel Danger
(
AD
) asks if a prospective U.S. President Jim Webb could stop Hillary Clinton from using the office of The Secretary of the Navy (or SECNAV) to
Arkancide
whistle blowers who might otherwise derail her presidential campaign or expose her attempted coup d'état on 9/11.
2.
AD
asserts that Clinton used
Serco
operatives of the Defense
Red
Switch Network to coordinate the death-pool bombing of the Khobar Towers in 1996 with Ray Mabus, the former U.S. Ambassador to Saudi Arabia, whom Obama appointed SECNAV in 2009.
3.
AD
asserts that SECNAV Ray Mabus used
Serco
's 8(a)operatives of the Red Switch Network, the National Visa Center and the Defense Ammunition Center to
Arkancide
US Ambassador to Libya, Christopher Stevens; U.S. Foreign Service officer Sean Smith; and former Navy SEALs Tyrone S. Woods and Glen Doherty.
United States Marine Field McConnell (
http://www.abeldanger.net/2010/01/field-mcconnell-bio.html
) offers his support to help James Webb recover Congressional control over the SECNAV "Arkancidaires" and seeks his help in obtaining Letters of Marque and Reprisal to retrieve Navy Hawkeye Surveillance Aircraft and Defense
Red
Switch Networks from the French Ship Charles de Gaulle.
It is now D-Day + 28.
Former Senator James Webb on Family and the Military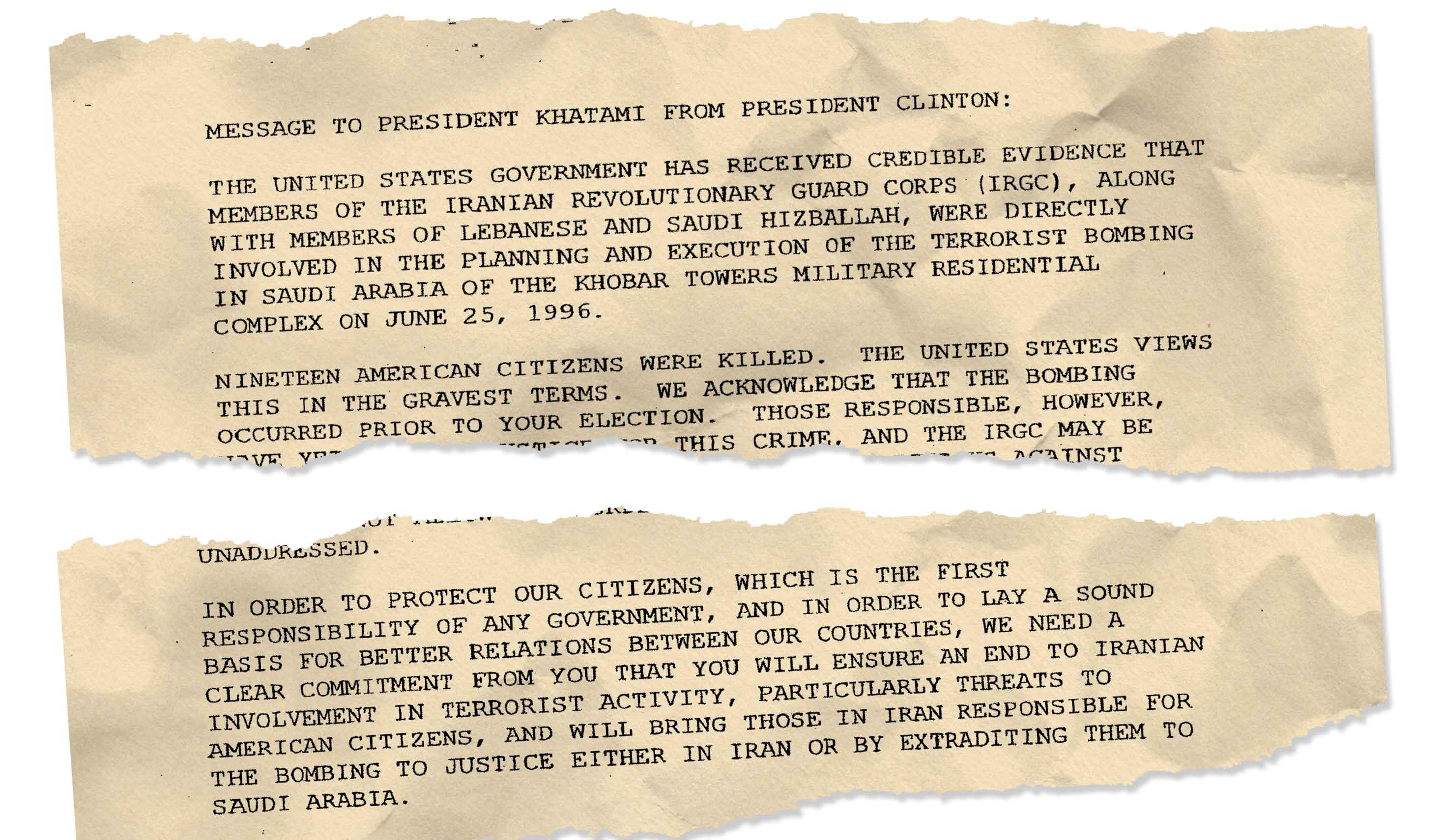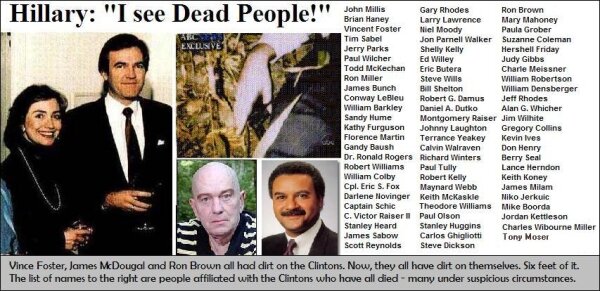 SECNAV England at the Pentagon on 9/11 after stalling Duty Officer of U.S. Navy Command Center, the late Arkancided Gerald DeConto.
The Clintons and Their Dirty Secrets (720p)
Serco

... Would you like to know more?
"5:15 a.m. (11:15 p.m. ET): The U.S. Regional Security Office in Tripoli gets a phone call from an Arabic-speaking source who says a Westerner has been found in Benghazi and is perhaps at a hospital. It's believed to be Ambassador Stevens. Transfer to airport is arranged.
At around the same time, the additional security team finds transportation from the airport under the escort of the Libyan Shield, another local militia, but decides to head to the annex after learning that Stevens was almost certainly dead. Just after their arrival, the annex takes mortar fire, sustaining three direct hits. The precision of the attacks indicates a level of sophistication and coordination
[consistent with the

Serco

Digital Fires and Media Play training program for the Marines at Camp Pendleton and for the U.K. Cabinet Office at The Hawkhills.]
Former U.S. Navy SEALs Tyrone Woods and Glen Doherty are killed in the mortar assault, which lasts just 11 minutes before dissipating; a DS agent and annex security member are severely wounded.
After the mortar attack, about 30 Americans evacuate the annex and head to the airport, with the assistance of the Libyan security convoy. Ambassador Stevens is confirmed dead later that morning, as Americans see his body at the airport
"James Henry "Jim" Webb, Jr. (born February 9, 1946) is an American politician and author.[3][4] He has served as a United States Senator from Virginia, Secretary of the Navy, Assistant Secretary of Defense for Reserve Affairs, Counsel for the United States House Committee on Veterans' Affairs[5] and Marine Corps officer. In the private sector he has been an Emmy Award winning journalist, a filmmaker, and the author of ten books. In addition, he taught literature at the United States Naval Academy and was a Fellow at the Harvard Institute of Politics. As a member of the Democratic Party, Webb announced on November 19, 2014, that he was forming an exploratory committee to evaluate a run for President of the United States in 2016.[6][7] On July 2, 2015, he announced that he would be joining the race for the Democratic nomination for President,[8] but stepped down from running in the primaries on October 20, 2015, stating that he was "not comfortable" with many of the party's political positions.[9] He is currently considering[10] running for President as an independent.[11]"
"The Secretary of the Navy (or SECNAV) is a statutory office (10 U.S.C. § 5013) and the head (chief executive officer) of the Department of the Navy, a military department (component organization) within the Department of Defense of the United States of America."
"Ray Mabus: Oil Spill Recovery Chief Will Work Part Time
Posted: 06/18/2010 8:21 am EDT Updated: 05/25/2011 4:50 pm EDT WASHINGTON (AP) --
President Barack Obama's point man charting a new future for the oil-poisoned Gulf Coast will do the job part-time. Some environmentalists said the job demands someone's full attention.
Navy Secretary Ray Mabus, who oversees 900,000 Navy and Marine personnel, is inheriting an amorphous second job as the Obama administration's leader of long-term environmental and economic planning. His task is no less than rebuilding a region still suffering after Hurricane Katrina and beset by decades of environmental problems.
…. Mabus' decision to allow dockside
[death pool?]
casino gambling along the Mississippi River and Gulf Coast became his unexpected legacy. Millions of dollars poured into Mississippi's budget, but in a state with historically weak environmental regulations, the decision allowed widespread development in sensitive coastal areas.
Mabus angered many of his own supporters - including, critically, the Legislative Black Caucus - by closing Mississippi's three charity hospitals, which for decades had cared for some of the poorest people in the nation. He never recovered politically and lost the 1991 governor's race to Republican Kirk Fordice, a blunt-spoken contractor.
During the re-election campaign, Mabus received $1,000 each from oil companies BP America, Shell and Chevron. Each gave the most allowed by law, a tiny fraction of a $3 million campaign that got much broader support from bankers and lawyers.
An early supporter of Arkansas Gov. Bill Clinton's presidential bid, Mabus landed in the Clinton administration as ambassador to Saudi Arabia. He was the top U.S. diplomat to the oil-rich nation from 1994 until shortly before the deadly Khobar Towers terrorist attacks in 1996."
"Gordon Richard England (born September 15, 1937) is an American businessman who served as the U.S. Deputy Secretary of Defense and twice as U.S. Secretary of the Navy in the administration of U.S. President George W. Bush. ..
England started his business career in 1966 at Honeywell where he was an engineer on the Project Gemini space program. He worked for Litton Industries as a program manager on the E-2C Hawkeye aircraft for the United States Navy. He was also CEO of GRE Consultants.
By 1977 he was employed by General Dynamics Fort Worth Division where he held various posts including Director of Avionics. He was later named as the Vice President of Engineering, and later President and General Manager, of General Dynamics Land Systems Division, eventually transitioning back to General Dynamics Fort Worth as Division President. England remained in that post when General Dynamics sold the Fort Worth Division to Lockheed; later becoming President of that corporation for four years.
England returned to General Dynamics as Executive Vice President of the Combat Systems Group. He served from 1997-2001 as Executive Vice President of General Dynamics where he had overall responsibility for Information Systems and International sectors.
England transferred from the business world to government during the administration of U.S. President George W. Bush serving in a number of key roles, having previously served as a member of the Defense Science Board.
72nd Secretary of the Navy[edit]
England was a controversial choice for Secretary of the Navy due to his lack of any military service experience and his long career in the defense industry including his most recent appointment as Executive Vice President of General Dynamics Corporation. Critics such as William D. Hartung, Head of the Arms Trade Resource Center, felt that it was inappropriate to appoint businessmen whose companies would be the prime benefactor of any increase in defense spending. U.S. Secretary of Defense Donald Rumsfeld however had decided to make corporate experience one of the key requirements in his appointees as was reported in the Washington Times. This policy led to England's appointment alongside other leading industrialists including James Roche and Thomas E. White. England was sworn in on May 24, 2001. He is reported in the Washington Post as having announced that one of his key aims in the role was the development of "futuristic weapons to counter new types of threats emerging in the post-Soviet world."
The Washington Post reports that during his time in this role "England has joined with Adm. Vernon Clark, chief of naval operations, in directing some of the most sweeping change the service has seen in decades." The report goes on to list the following:
Retiring dozens of ships Shedding thousands of jobs, Consolidating Navy and Marine Corps tactical aviation forces Juggling crew deployments to keep some ships at sea longer Devising plans to surge more warships into action faster during a crisis.
By an instruction dated 31 May 2002, England directed all United States Navy ships to fly the first navy jack in honor of those killed in the September 11, 2001 attacks. The jack is to be flown for the duration of the War on Terrorism.
England left the post in January 2003 for a new position within the administration.
First Deputy Secretary for Homeland Security[edit]
On January 24, 2003 England took up his new role as Deputy Secretary for Homeland Security in the newly formed United States Department of Homeland Security. Although England's stint in this post was brief, a close associate quoted in the Washington Post states that it "broadened his exposure to the White House and his 'contact base' in Washington."
73rd Secretary of the Navy[edit]
England was recalled to once again take on the role of Secretary of the Navy after just a few months following the suicide [Arkancide] of his nominated replacement Colin R. McMillan. England was sworn in on October 1, 2003 becoming only the second person to hold the post twice and the first to serve back-to-back terms.
According to a close associate quoted in the Washington Post, England's time in the United States Department of Homeland Security had "expanded [his] view of the administration's war on terrorism", which lead to a number of initiatives that he pursued in his second term at the Pentagon including; Stronger ties between the Navy and Coast Guard
Greater assistance to Marines on the front lines in Iraq
In June 2004 a Supreme Court ruling granted prisoners at Guantanamo Bay, Cuba the right to plead their cases in U.S. courts. As the BBC pointed out the 600 detainees had been in legal limbo since their capture during the 2001 invasion of Afghanistan, during which time only three detainees had been charged and several dozen had been sent back home following diplomatic pressure from other nations. England was appointed to head the review that was conducted in secret by a panel consisting of three military officers to whom prisoners were given the chance to provide facts to support their case for release. England made clear that "The question is: Are they still threats to America? It's not guilt or innocence." As a result of this review 38 prisoners were released due to a lack of evidence that England referred to as 'thin files'. " "Arkancide is the unfortunate habit of potential witnesses to the Clintons' dirty dealings in Arkansas suddenly deciding to shoot themselves twice in the back of the head. Police and Coroners in Arkansas, notably Fahmy Malak who answered to Governor Bill Clinton, automatically described these shootings as "suicides."
After Bill Clinton became President the phenomenon spilled over to Washington D.C. when Hillary Clinton's ex-lover Vincent Foster was "Arkancided."
The Arkancide website consists of a history of the Clintons and their misdeeds in Arkansas and the White House, a list of books about the Clintons, a section on Hillary Clinton, which is rapidly growing and becoming increasingly relevant to all of us, and a section on the press and their view of Hillary as "she who can do no wrong."
If you're in a hurry and can't spare the week or two that it would take to follow all these links, at least read the three-part history of Hillary Clinton by Cockburn and St. Clair and the 29 episodes of The Real Hillary Clinton Arkancide.com is run by someone who doesn't believe in UFO's or that the Moon landings were faked or that JFK was shot by a guy on the grassy knoll or that Elvis is alive (sorry!) or that Princess Diana was liquidated by MI6 or... well any of that type of nonsense.
Conspiracy theorists are idiots and I'm pleased not to be one of them. There was nothing "theoretical" about the Mena/ADFA conspiracy or the Whitewater conspiracy or the Cattle Futures conspiracy or Filegate or Travelgate or Bloodgate or... I'll finish the list when I get a moment! Here's what to do if you disagree:
Make a list of all the deceased.
Google them.
Verify that they were real people with real connections to the Clintons and who really died violently - and were not just imaginary people invented by anti-Clinton propagandists.
Find out how they were connected to the Clintons and what information they were going to divulge. Find out when the Clintons became aware of this.
Find out how soon afterwards each potential witness was bumped off.
Explain why so many of these murders had similar MO's (bullets fired into the back of the head, exploding planes etc.).
Explain why so many of these murders were described as suicides by the coroner.
Find out who appointed the coroner.
Here's what to do if you still disagree:
Have a brain transplant or start eating more fish.
Then the only remaining question will be: "was it Bill or Hillary?"
The Clinton Body Count There are several websites currently displaying the list of those who knew too much about the Clintons for their own good:
Arkansas Sudden Death Syndrome A number of persons associated with WJ Clinton or Arkansas politics have died of unnatural causes or suddenly under circumstances that have raised questions The Clinton Body Count "Arkancides" and other Mysterious Deaths The Clinton book companion - Jun 23, 2004 A is for Arkancide, or as I like to call it, S.A.D.S.: Sudden Arkansas Death Syndrome. The dozens of mysterious deaths, suicides and really, really bad luck that some associate with those who ran afoul of the man from Hope zpub.com Body Count WorldNetDaily: The Clinton 'body count' Clinton-Witness Life Expectancy Hits All-Time Low - May 23, 2001 Arkansas Connections The Clinton Body count, Arkancide. An interesting list with links to associates of the ClintonsDownside Legacy Archives The Boys on the Tracks, Part I: More Unsolved Murders in Arkansas? - Jul 29, 1998 Clinton Body Count The Clinton Body Count The Clinton Body Count The Clinton Body Count a partial list of people with connections to the Clintons who have died under suspicious circumstances Who's Killing Clintons Enemies? "Many people have died who attempted to expose Clinton or just knew to much about him....Such as Parks and Mahoney and former body guards." ... "Who needs convincing when the facts are all there?" ... "Where's today's Woodward & Bernstein in the media looking into this stuff?" The Clinton Body Bags Clinton's Hit List Can somebody kindly explain these "coincidences" . . . ? The Clinton Body Count The Clinton Body Count The long list of people associated with Bill Clinton who have ended up dead 90 suspicious deaths of individuals close to Bill Clinton, 81 while President A trail of death Partial list of deaths of persons connected to Bill Clinton Read the list and judge for yourself, but ignore the Barbara Olson entry; the Clintons were not behind 911 Review of The Secret Life of Bill Clinton The last section is about the Dixie mafia and drug smuggling in Arkansas, and how various people who knew too much about Bill Clinton's friends ended up dead. If you ever wondered whether Arkansas is just another banana republic, you'll have no more doubts after reading this book Obstruction of Justice on VHS. The amazing story of drugs, murders, and betrayal by Arkansas government officials The Clinton Hit ListPrevent Truth Decay: The Clinton Body Count Clinton Scandals Body Count - A Darkness Across The Land Clinton's Kiss of Death "There is less evidence against 90% of the people on death row than these troopers have brought forth relative to Bill Clinton and his activities" Clinton Casualties A "Casualty" is defined as anyone threatened with harm or actually harmed because of their knowledge of and/or involvement in one or more of the Clinton Scandals Update to Clinton's body count... Is The President A Psychopath? - Mar 01, 1999 Political Dysfunction A Call to Action Links to victims of Arkancides Clinton's Legacy by Dr. William Pierce Bill Clinton is what the psychiatrists call a constitutional psychopath, or a sociopath. He is not only amoral, but he also lacks the judgment and self-control necessary to conform his behavior to reasonable norms Is The President A Psychopath? By Edward Zehr according to liberals, women NEVER lie about rape - unless the "alleged" rapist is Bill Clinton How Clean are the Clintons? You decide - May 11, 2007 Hitchens: Clinton could sell out Blair - Jun 03, 1999 After years of Clinton-watching, The British-born journalist is convinced that the most powerful man in the world is incapable of grasping the concept of morality as anything more than an easily-dispensable slogan. He killed 2000 children in the Sudan to draw attention away from Monicagate CJ Barr: Toward a Unified Theory of Clinton - Mar, 1999 Clinton's conscience problem is that he has absolutely no conscience at all. Clinton is what I will call an adaptive psychopath, borrowing the term from "Manufacturing Social Distress," by Robert Reiber of CUNY. There is a clear match between the hidden life of William Jefferson Clinton, as we are beginning now to glimpse it, and this description of psychopathy Clinton family connections seem suspiciously fatal - Oct 18, 2007 46 people, with connections to Bill and Hillary, have died under, what I would classify as, very suspicious circumstances. Yet, it seems that no investigations have been launched to determine exactly what happened in these instances Bill Clinton Murders"

[video no longer available]

"

Serco

Combined Resilience Exercising http://www.epcollege.com/EPC/media/MediaLibrary/Downloads/Gold-Standard.pdf Types of Exercise Workshop Exercises These are structured discussion events where participants can explore issues in a less pressurised environment.
They are an ideal way of developing solutions, procedures and plans rather than the focus being on decision making. Table Top Exercises These involve a realistic scenario and will follow a time line, either in real-time or with time jumps to concentrate on the more important areas. The participants would be expected to be familiar with the plans and procedures that are being used although the exercise tempo and complexity can be adjusted to suit the current state of training and readiness. Simulation and media play can be used to support the exercise. Table-top exercises help develop teamwork and allow participants to gain a better understanding of their roles and that of other agencies and organisations.
Command/Control Post Exercises These are designed primarily to exercise the senior leadership and support staff in collective planning and decision making within a strategic grouping. Ideally such exercises would be run from the real command and control locations and using their communications and information systems. This could include a mix of locations and varying levels of technical simulation support. The Gold Standard system is flexible to allow the tempo and intensity to be adjusted to ensure maximum training benefit, or to fully test and evaluate the most important aspects of a plan. Such exercises also test information flow, communications, equipment, procedures, decision making and coordination.
Simulation and Media Support The method of delivering an exercise is flexible and will be designed with the client to meet their requirements with options ranging from simple paper-based delivery through to full use of their real communications systems and advance computer simulation. In addition, media play can also be added in the form of news injects and the provision of experienced journalists and television crews to help test procedures and also assist in training key staff.
Gold Standard Emergency Planning College The Hawkhills, Easingwold, York North Yorkshire, YO61 3EG +44(0) 1347 821406 enquiries@emergencyplanningcollege.com www.epcollege.com"
"Our global reach Unrivalled international experience EPC is a global leader in training, exercising and consultancy, providing service to the resilience community world-wide.
We have operated in over 25 countries around the world and, over the past 8 years, have built strong relationships and partnerships within the Gulf States. We have designed and delivered bespoke and contextualised courses in Arabic for; the United Arab Emirates, Qatar, Bahrain, Oman and Saudi Arabia, both in the UK and in-country.
We have also taken our services into North Africa with training and consultancy packages being delivered in Morocco, Mauritania, Mali and Algeria. Lately EPC has added to its capability with brand new cyber training suite and experience in the nuclear emergency management arena. Combined with a sophisticated exercising capability, EPC is able to replicate organisational resilience situations from every perspective; from preparing and recovering from crises through to 'bouncing back' to normality.
We would be delighted to:
discuss your aims and objectives draft a course outline produce bespoke training and delivery create comprehensive training materials in different languages deliver your program at a place and time to suit your needs
We have the flexibility, expertise and experience to deliver wherever our services are required. Please contact us for more information." "Context of '(After 9:37 a.m.) September 11, 2001: Aircraft Carriers Called to Defend US; Uncertainty Over When This Happens' This is a scalable context timeline. It contains events related to the event (After 9:37 a.m.) September 11, 2001: Aircraft Carriers Called to Defend US; Uncertainty Over When This Happens. You can narrow or broaden the context of this timeline by adjusting the zoom level. The lower the scale, the more relevant the items on average will be, while the higher the scale, the less relevant the items, on average, will be.
(9:00 a.m.-9:37 a.m.) September 11, 2001: Chief of Naval Operations Continues with Budget Meeting while US Is Under Attack The Chief of Naval Operations Admiral Vern Clark, the Navy's top officer, is in his office on the fourth floor of the Pentagon for a budget meeting. Although it is clear after the second WTC tower is hit that the US is under attack, Clark apparently does nothing in response, and no attempt is made to evacuate him from the Pentagon. Reportedly, when the Pentagon is hit at 9:37, he is "receiving a budget briefing." It is only then that a member of his staff enters his office and tells him, "You've got to evacuate." Clark will then head to the Pentagon's National Military Command Center (NMCC), where he meets with other senior Department of Defense leaders, and

decides to

[surrender and]

re-establish the Navy's command center in another secure location in Washington, DC

(see After 9:37 a.m. September 11, 2001). Clark later reflects, "There has never been an experience like this in my lifetime. We were thinking about the immediate protection of the United States of America." [SEA POWER, 1/2002; NATIONAL PUBLIC RADIO, 6/14/2007] Entity Tags: Vern Clark Timeline Tags: Complete 911 Timeline, 9/11 Timeline (After 9:37 a.m.) September 11, 2001: Aircraft Carriers Called to Defend US; Uncertainty Over When This Happens
The USS George Washington. [Source: Summer Anderson / Department of Defense]After the attack on the Pentagon, Navy ships and aircraft squadrons that are stationed, or at sea, along the coast of the United States are, reportedly, "rapidly pressed into action" to defend the country. Chief of Naval Operations Admiral Vern Clark is evacuated from his office in the Pentagon after the building is hit, and soon relocates to the Navy's Antiterrorist Alert Center in southeast Washington, DC, where a backup Navy command center is being established (see After 9:37 a.m. September 11, 2001). Clark later explains, "We had carriers at sea. I talked to Admiral Natter [Adm. Robert J. Natter, commander in chief, US Atlantic Fleet] and Admiral Fargo [Adm. Thomas B. Fargo, commander in chief, US Pacific Fleet] about immediate loadouts [of weapons and armed aircraft] and the positioning of our air defense cruisers. Fundamentally, those pieces were in place almost immediately and integrated into the interagency process and with the FAA [Federal Aviation Administration]." The aircraft carrier USS George Washington is currently at sea conducting training exercises. It is dispatched to New York, "following the recovery of armed F-14 Tomcats and F/A-18 Hornets from Naval Air Station Oceana," in Virginia Beach, Virginia. According to Sea Power magazine, another aircraft carrier—the USS John F. Kennedy—that is departing Mayport, Florida, is ordered to patrol the waters off Hampton Roads, Virginia, "to protect the Navy's vast shore complex in Norfolk." [ASSOCIATED PRESS, 9/12/2001; SEA POWER, 1/2002; NOTRE DAME MAGAZINE, 4/2007] The John F. Kennedy has nearly a full air wing of 75 fighter, attack, and reconnaissance planes aboard it, while the George Washington has only a limited number of aircraft on board. [VIRGINIAN-PILOT, 9/12/2001] Admiral Natter orders two amphibious ships—the USS Bataan and the USS Shreveport—to proceed to North Carolina, to pick up Marines from Camp Lejeune, in case additional support is needed in New York. "Within three hours, an undisclosed number of Aegis guided-missile cruisers and destroyers also were underway, their magazines loaded with Standard 2 surface-to-air missiles. Positioned off New York and Norfolk, and along the Gulf Coast, they provided robust early-warning and air-defense capabilities to help ensure against follow-on terrorist attacks." Vern Clark later recalls that, after the Pentagon attack, "We were thinking about the immediate protection of the United States of America." [SEA POWER, 1/2002] Yet, according to CNN, it is not until 1:44 p.m. that the Pentagon announces that five warships and two aircraft carriers—the USS George Washington and the USS John F. Kennedy—are to depart the Naval Station in Norfolk, Virginia, so as to protect the East Coast (see 1:44 p.m. September 11, 2001). [CNN, 9/12/2001] And, according to some reports, the Navy only dispatches missile destroyers toward New York and Washington at 2:51 p.m. [WASHINGTON POST, 9/12/2001; FOX NEWS, 9/13/2001; ASSOCIATED PRESS, 9/11/2006] Entity Tags: Robert Natter, US Department of the Navy, Federal Aviation Administration, Thomas Fargo, Vern Clark Timeline Tags: Complete 911 Timeline, 9/11 Timeline 1:44 p.m. September 11, 2001: US Military Deployed at Sea, in Skies
The Pentagon announces that aircraft carriers and guided missile destroyers have been dispatched toward New York and Washington. Around the country, more fighters, airborne radar (AWACs), and refueling planes are scrambling. NORAD is on its highest alert. [CNN, 9/12/2001; MSNBC, 9/22/2001] Entity Tags: US Department of Defense Timeline Tags: Complete 911 Timeline, 9/11 Timeline" "The all-weather E-2 Hawkeye airborne early warning and battle management aircraft has served as the "eyes" of the U.S. Navy fleet for more than 30 years, and the E-2C Hawkeye 2000 possesses the most advanced AEW&BM capabilities in service today. Continuous modifications and upgrades have kept the aircraft's mission systems current with the evolving operational environment. The next generation E-2D Advanced Hawkeye, the key airborne enabler of the US Navy's FORCEnet began test flights in 2007.
Hawkeye 2000
Hawkeye 2000 is the fifth generation production E-2C Hawkeye and incorporates significant enhancements in data management, system throughput, operator interfaces, connectivity, and situational awareness to support the Navy's evolving Theater Air and Missile Defense mission. This Hawkeye capitalizes on the previous version Group II baseline fully integrated system, which includes the AN/APS-145 radar system, improved identification friend/foe (IFF) system, the Joint Tactical Information Distribution System (JTIDS), a global positioning system (GPS) and the Carrier Aircraft Inertial Navigational System (CAINS) II navigation system."
"Charles de Gaulle is the flagship of the French Navy (Marine Nationale) and the largest western European warship currently in commission. She is the tenth French aircraft carrier, the first French nuclear-powered surface vessel, and the first and so far only nuclear-powered carrier completed outside of the United States Navy. She is named after French statesman and general Charles de Gaulle.
The ship carries a complement of Dassault-Breguet Super Étendard, Dassault Rafale M and

E‑2C Hawkeye

aircraft, EC725 Caracal and AS532 Cougar helicopter for combat search and rescue, as well as modern electronics and Astermissiles. She is a CATOBAR-type carrier that uses two 75 m C13‑3 steam catapults of a shorter version of the catapult system installed on the U.S. Nimitz-class aircraft carriers, one catapult at the bow and one across the front of the landing area.[6] Thanks to her characteristics, Charles de Gaulle is the only non-American carrier-vessel in the world able to operate American aircraft such as the F/A-18E/F Super Hornet [7] or C-2 Greyhound,[8] which operate from American carrier-vessels.[9] …
In 1993, it was alleged by The Guardian that a group of engineers inspecting the vessel during her construction were British Secret Intelligence Service (MI6) operatives

[allegedly deployed by the Auld Alliance booster David Cameron to integrate the Nine Eyes surveillance network with the French Force de Frappe]

, believed to have been learning the method of shielding the nuclear reactors, amongst other technical details.[11] However, the newspaper published a denial by both the British government and the Direction de la surveillance du territoire (DST) (in English: Directorate of Territorial Surveillance) that there had been any incident.[12]" "The Northrop Grumman E-2 Hawkeye is an American all-weather, carrier-capable tactical airborne early warning (AEW) aircraft. This twin-turboprop aircraft was designed and developed during the late 1950s and early 1960s by the Grumman Aircraft Company for the United States Navy as a replacement for the earlier, radial piston-engined E-1 Tracer, which was rapidly becoming obsolete. The aircraft's performance has been upgraded with the E-2B, and E-2C versions, where most of the changes were made to the radar and radio communications due to advances in electronic integrated circuits and other electronics. The fourth version of the Hawkeye is the E-2D, which first flew in 2007. The E-2 was the first aircraft designed specifically for its role, as opposed to a modification of an existing airframe, such as the Boeing E-3 Sentry. Variants of the Hawkeye have been in continuous production since 1960, giving it the longest production run of any carrier-based aircraft.

The E-2 also received the nickname "Super Fudd"[2] because it replaced the E-1 Tracer "Willy Fudd". In recent decades, the E-2 has been commonly referred to as the "Hummer" because of the distinctive sounds of its turboprop engines, quite unlike that of turbojet and turbofan jet engines. In addition to U.S. Navy service, smaller numbers of E-2s have been sold to the armed forces of Egypt, France, Israel, Japan, Mexico, Singapore and Taiwan."



"Serco

farewell to NPL after 19 years of innovation

[outsourced by David Cameron at Treasury]

… 8 January 2015
Serco said goodbye to the National Physical Laboratory (NPL) at the end of December 2014 after 19 years of extraordinary innovation and science that has seen the establishment build a world-leading reputation and deliver billions of pounds of benefit for the UK economy. During that period under Serco's management and leadership, NPL has delivered an extraordinary variety and breadth of accomplishments for the UK's economy and industry. Some of the key achievements during that time have been:

· The beneficial impact of NPL's work to the economy is estimated at £2Bn pa.
· In 2012, NPL's role in building the first maser to operate at room temperature was nominated by Physics World as one of the top ten breakthroughs of the year (CERN topped the list for their discovery of a Higgs-like particle).
· NPL was instrumental in gaining a 50% increase in European funding for the EMPIR programme, with a total of €600m.
· It has been estimated that work carried out by the Centre of Carbon Measurement at NPL will save eight million tonnes of carbon emissions reductions (2% of UK footprint) and over half a billion pounds in economic benefit [bullshit] over the next decade. · Annually over 145,000 people undergoing radiotherapy have relied upon NPL for accurate delivery; it has been estimated that NPL's contribution to improving the accuracy of the radiation dose patients receive can save at least an additional 145 lives each year. · NPL's work on graphene – the new material that could revolutionise the future of high-speed electronics – has been widely acknowledged following a paper in Nature Nanotechnology and then was cited as one of 44 papers as part of 2010's Nobel Prize in Physics. · NPL achieved 11% per annum growth in third–party business since 2004; such work now accounts for over 40% of the lab's revenue, with £52M orders achieved in 2014. · Under Serco's management, Alan Turnbull was the first NPL scientist in many years to be elected as a Fellow of The Royal Society; Professor John Pethica, NPL's Chief Scientist was knighted, Seton Bennett was awarded a CBE, Kamal Hossain an OBE, and Patrick Gill and Michael de Podesta were awarded MBEs. · NPL's caesium fountain atomic clock is accurate to 1 second in 158 million years and NPL is playing a key role in introducing rigour to high frequency

[death-pool]

trading in the City through NPLTime." "Spectre – On a mission in Mexico City, unofficially ordered by the previous M by way of a posthumous message,

James Bond kills two men arranging to blow up a stadium

and gives chase to Marco Sciarra, an assassin who survived the attack. In the ensuing struggle, Bond kills Sciarra and steals his ring, which is emblazoned with a stylised octopus. On his return to London Bond is indefinitely suspended from field duty by the current M, who is in the midst of a power struggle with C, the head of the privately-backed [

Serco

] Joint Intelligence Service, which consists of the recently merged MI5 and MI6. C also campaigns for Britain to join "Nine Eyes", a global surveillance and intelligence co-operation initiative between nine member states

[Five Eyes + BRIC]

. C uses his influence to close down the '00' section, believing it to be outdated."
"

Serco

Wants Whistleblower's Navy Contract FCA Suit Canned By Daniel Wilson Law360, Washington (April 22, 2014, 6:12 PM ET) --

Serco

Inc. on Monday urged a California federal court to dismiss a former employee's whistleblower suit accusing it of falsely billing the U.S. Navy on contracts for a "virtual border" project, saying its billing was accurate and complied with the agreed contract terms. While relator Darryn Kelly argues that

Serco

's invoices submitted to the Navy for work on its Advanced Wireless Systems project had violated the False Claims Act, he had failed to articulate how or why, or show that the company had retaliated against him for the suit, it argued, asking for summary judgment.

"After months of extensive discovery, relator has failed to garner any evidence to support a claim of false or fraudulent conduct by Serco," the company said. "There is no evidence that

Serco

defrauded the government or did anything improper, including retaliating against relator."

Serco had been awarded a project management subcontract for the AWS project by the Navy's Space and Naval Warfare Systems unit, which was acting essentially as the general contractor for the project under a $52 million interagency equipment and materials deal with the lead agency, U.S. Customs and Border Protection, according to the company.

While contracts with the U.S. Department of Defense often incorporate the earned value management system from the Federal Acquisition Regulation and the DOD FAR Supplement, requiring specific detailed, itemized cost reporting, the delivery orders awarded to Serco by the Navy for the AWS project did not, it claimed.

Itemizing labor and material costs for the thousands of different tasks needed for the project — the installation and upgrade of cell tower installations along the U.S.-Mexico border in order to support a "virtual border" using electronic equipment — would have been both unfeasible and expensive, Serco said.

As such, Serco and the Navy had mutually agreed that they would use Serco's tracking system, with the company's accounting department invoicing the Navy monthly for aggregate labor, material and other costs under a single charge code, meaning it had not violated the FAR or DFARS as Kelly had claimed, it argued.

Nor had Kelly been able to substantiate his claims that those invoices — the figures for which had been previously certified as true by the relevant company departments or employees — had included false billing, such as claims for work done by

Serco

employees outside of the AWS project, claims for non-existent work, or overbilling for partial days of work, according to the company.

Further, the available evidence clearly shows that Kelly — employed by

Serco

between November 2009 and May 2011 as a data analyst — was laid off from his position not as retaliation for protected conduct, but because the function of the job was first reduced, then eliminated by the government itself, with his direct supervisor and that employee's supervisor unaware of Kelly's concerns at the time,

Serco

said.

Kelly sued his former employer, a Reston, Va.-based professional, technology and management services company — and a unit of British government and public services provider

Serco

Group PLC — in December 2011. The case was unsealed in August 2012 after the federal government declined to intervene.

Counsel for Kelly didn't immediately respond to a request for comment late Tuesday.

Kelly is represented by Derek J. Emge of Emge & Associates and Wayne T. Lamprey of Goodin Macbridge Squeri Day & Lamprey LLP.

Serco is represented by Francis J. Burke of Foley & Lardner LLP and Daniel P. Wierzba of Seyfarth Shaw LLP.

The case is U.S. ex rel. Kelly v. Serco Inc. et al., case number 3:11-cv-02975, in the U.S. District Court for the Southern District of California.

and case was dismissed - https://www.pacermonitor.com/public/case/792626/Kelly_v_Serco_Inc_et_al" "8(a) Business Development Program[edit] The 8(a) Business Development Program [controlled through

Serco

protégée Base One Technologies and Clinton Nine Eyes servers] assists in the development of small businesses owned and operated by individuals who are socially and economically disadvantaged, such as women and minorities. The following ethnic groups are classified as eligible: Black Americans; Hispanic Americans; Native Americans (American Indians, Eskimos, Aleuts, or Native Hawaiians); Asian Pacific Americans (persons with origins from Burma, Thailand, Malaysia, Indonesia, Singapore, Brunei, Japan

[Mineta interned in WWII]

, China (including Hong Kong), Taiwan, Laos, Cambodia (Kampuchea), Vietnam, Korea, The Philippines, U.S. Trust Territory of the Pacific Islands (Republic of Palau), Republic of the Marshall Islands, Federated States of Micronesia, the Commonwealth of the Northern Mariana Islands, Guam, Samoa, Macao, Fiji, Tonga, Kiribati, Tuvalu, or Nauru); Subcontinent Asian Americans (persons with origins from India, Pakistan, Bangladesh, Sri Lanka, Bhutan, the Maldives Islands or Nepal). In 2011, the SBA, along with the FBI and the IRS, uncovered a massive scheme to defraud this program. Civilian employees of the U.S. Army Corps of Engineers, working in concert with an employee of Alaska Native Corporation Eyak Technology LLC allegedly submitted fraudulent bills to the program, totaling over 20 million dollars, and kept the money for their own use.[26] It also alleged that the group planned to steer a further 780 million dollars towards their favored contractor.[27]"


Yours sincerely,

Field McConnell, United States Naval Academy, 1971; Forensic Economist; 30 year airline and 22 year military pilot; 23,000 hours of safety; Tel: 715 307 8222

David Hawkins Tel: 604 542-0891 Forensic Economist; former leader of oil-well blow-out teams; now sponsors Grand Juries in CSI Crime and Safety Investigation