by
United States Marine Field McConnell
Plum

City Online - (

AbelDanger.net

)
January 4, 2016
1.
Abel Danger
(
AD
) asserts that
Serco
commands a family of
Resilient
nuclear weapons through the Defense
Red
Switch Network for use by its clients in the U.K. Cabinet Office to extort concessions from a hostile power by threatening to detonate a nuclear device pre-positioned in its homeland.
2.
AD
asserts that
Serco
equipped 8(a) protégée companies with Resilient nukes prior to the 9/11 attack and blackmailed the Clinton family with news injected over the
Red
Switch Network into support for a phony
al-Qaeda media play
.
3.
AD
asserts that
Serco
used 8(a)
Red
Switch Networks to threaten a nuke attack on 9/11 and the former Secretary of the Navy ('SECNAV') Gordon England duly surrendered the U.S. Navy Command Center on the Pentagon's White Flag Day.
United States Marine Field McConnell (
http://www.abeldanger.net/2010/01/field-mcconnell-bio.html
) offers to show concerned Americans how to win a Resilience war.
It is now D-Day + 35.
Leaked Video of Cruise Missile Hitting Pentagon on 911 DOWNLOAD & RE UPLOAD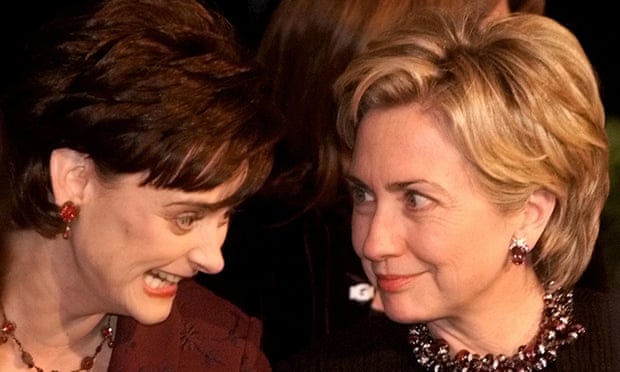 Klintonerdämmerung
Hillary Clinton: A Career Criminal
Hillary Clinton : We created Al-Qaeda
Serco

... Would you like to know more?
"9/11 -- An Inside Job"
by Paul Andrew Mitchell, B.A., M.S.,
Private Attorney General, 18 U.S.C. 1964

(3/18/2010)
There is a HUGE amount of evidence of an inside job on 9/11.

For example, our Executive Summary to the U.S. Coast Guard achieved positive identification of the Pentagon murder weapons:

An A-3 Skywarrior hit just after an AGM missile was fired from under its port wing, to soften an entrance hole for the fuselage. A key debris photo shows 2 planar fuselage sections, one of which has a telltale re-fueling line along its horizontal length:
Very few jet aircraft have rectangular fuselages; and, of those only one has an external re-fueling line. All photos of A-3s that we have seen do show this external re-fueling line on every A-3 we have examined.

That A-3 was reportedly modified at a private airfield in Loveland, Colorado, using different crews to do different retrofits, e.g. avionics, weapons, remote-control, transponder beacon, etc.

It had been purchased as part of a fleet of A-3s now owned by Raytheon, a major DOD contractor.

One USAF pilot I know told me that Captain Gerald F. DeConto was on the telephone to Gordon England, Secretary of the Navy, requesting authorization to engage the incoming, because the Pentagon's automatic fire control system had been fooled by a "friendly" transponder beacon.
http://www.arlingtoncemetery.net/gfdeconto.htm

As the highest ranking officer in the Naval Command Center, DeConto and his staff must have been tracking that incoming on their in-house radar systems, and realized that the
incoming jet had a friendly transponder, because the fire control system had NOT activated itself.

While England kept Captain DeConto on the telephone, evidently stalling him, DeConto and his staff were killed by the missile warhead and subsequent impact of the A-3.

The Boeing 757 seen by many eyewitnesses was timed to fly over the Pentagon at precisely the moment of the A-3's impact. It landed at National, into the waiting arms of 94 ground crew
[

Serco

long range 8(a) companies]
who had infiltrated Dulles and National airports."

They were later deported for falsifying Social Security applications and violating immigration laws: http://www.supremelaw.org/cc/gwbush/eastman/doj.accomplishments.090902.htm (search for "94 workers")"
"Atomic Weapons Establishment Since 2000 Serco has been entrusted with the management of the UK Atomic Weapons Establishment. We do this as part of AWE Management Limited (AWEML), a 25-year joint venture with Lockheed Martin UK and Jacobs Engineering.
AWE provides the warheads for the UK's independent nuclear deterrent. Uniquely among the nuclear powers, AWE covers the whole life cycle of nuclear warheads in a single establishment - design, manufacture and assembly, in-service support and decommissioning and disposal. AWE operates an advanced science-based programme, including hydrodynamics, environmental testing, plasma physics and high performance computing. Scientists at AWE also play a key role in support of the Comprehensive Nuclear Test Ban Treaty.
The facility is managed to very high standards. The AWE environmental improvement programme has been recognised with several awards, and AWE was the first nuclear site to develop a ten-year environment plan subject to public consultation. In addition, the company has received numerous awards, including the ROSPA Sir George Earle Trophy, recognising its leading performance in industrial health and safety.
AWEML's primary role is to provide advice and governance to the management of AWE plc and bring the experience and expertise of the parent companies to bear on AWE's development. For example, we have worked together to create a new programme and project management academy at AWE which is now up and running. 25% of the AWE workforce will go through the academy to acquire the project management skills essential to AWE's long term future. In addition, we have overseen a multi-disciplinary team of project managers, commercial experts, scientists, engineers and construction specialists to deliver a state-of-the-art laser facility to enable scientists to replicate conditions at the heart of a nuclear reaction. The programme is being delivered on time and on budget. (see Project Orion case study above) BNFL has recently announced that it is disposing of its shareholding in AWE. As the remaining shareholders in AWE ML, both

Serco

and Lockheed Martin UK have welcomed the announcement and are interested in exercising our pre-emption rights that will form part of the sale process. Our primary objective is to ensure that the high performance service, which has been delivering a highly complex science-based programme to our customer, the Ministry of Defence, on time and on budget, continues throughout the remaining 17 years of the current contract. BNFL has been key to this success, and their expertise and processes are now well embedded within AWE to ensure the continuity that we seek."
"CASE STUDY 24th Air Force Cyber Operations Support The 24th Air Force (24 AF) is the operational warfighting organization that establishes, operates, maintains and defends Air Force networks and conducts full-spectrum operations in cyberspace. It establishes, operates and defends Air Force networks to ensure warfighters can maintain the information advantage as they fulfill military operations. The unit is responsible to conduct a full range of cyber operations.
The new 24 AF Headquarters (HQ) facility in San Antonio was outfitted to provide the infrastructure and technological resources needed to continue operating this important mission.

Serco

developed a comprehensive IT solution guided by three points:
* Develop a holistic solution to integrate and standardize the IT architecture across multiple networks and functions.
* Utilize the latest technology in virtualization and remote desktops to reduce clutter, maintenance requirements and power/cooling requirements.
* Ensure the technology provides the performance and mobility needed to perform the 24 AF mission and facilitate reliable collaboration among mission critical planning cells and throughout the wider enterprise.
Serco

designed and implemented server-based computing systems that utilize Virtual Desktop Infrastructure (VDI) to deliver a major advancement in remote desktop performance over what had previously been possible with standard thin client systems. The architecture consists of zero client devices at the desktop that employ Personal Computer over Internet Protocol (PCoIP), which is capable of delivering high volume data or real time audio and video without jitter or delay. Zero client refers to ultrathin clients that deliver services with no software and minimal hardware requirements.
The zero clients connect to virtual desktops on a server for excellent performance meeting 99% of the 24 AF mission needs. For the remaining 1%, those users needing graphics-intensive computing, the same zero client can also connect to a blade-based graphics workstation via login options derived from user credentials and permissions.


Serco

also integrated voice, video teleconferencing capabilities and situational awareness displays, along with the VDI, into the facility's network distribution system across multiple networks. The result is an integrated IP-based total capability that is centrally managed and consistent across all platforms. Serco also implemented Defense

Red

Switch Network (DRSN), completed a structured fiber optic and Category 6 cabling system, and participated in the construction design working group to ensure supporting systems (e.g. Power and HVAC) were able to support the 24 AF's IT needs.
As a result of

Serco

's support, 24th Air Force enjoys a true state-of-the-art environment that has delivers the high level of performance and security requires to continue fulfilling the important missions protecting the nation's security." "The white color was also used as a symbol of military command, by the commanding officer of a French army. It would be featured on a white scarf attached to the regimental flag as to recognise French units from foreign ones and avoid friendly fire incidents. The French troops fighting in the American War of Independence fought under the white flag."
"How Hillary Clinton's Server Makes Her An Object of Blackmail And Why She Can Never Be Considered an Honest Agent of the United States - Ever…. By: drevildoer (Diary) | March 14th, 2015 at 05:53 PM | In days past, I was the proud holder of a Top Secret clearance. What I did is unimportant, but how I got my clearance is, and why total transparency was critical to making it work. To get my clearance, I was required to divulge and discuss issues that were, shall we say, part of a foolish and somewhat misspent youth as a grad student.
Why did I have to disclose past foolishness? Because to not do so would leave me open to blackmail. By keeping it secret, it places me in a position where I wish to continue that secrecy. This desire, on my part, to keep that past behavior secret opens me up to the threat of blackmail by foreign intelligence agencies or criminal organizations. This is not fantasy – it is very real. Non-disclosure is a typical reason to deny clearance. The Government, in denying clearances, can state as part of the denial that the Applicant is ineligible due to conduct involving questionable judgment, untrustworthiness, unreliability, lack of candor, dishonesty, or an unwillingness to comply with rules and regulations. All things that even liberals will agree that Hillary was guilty in creating her server (and the pitiful pack of lies that she exhibited at the UN press conference).
Being elected to office can make you eligible for security clearance (often undeserved, with many of our officials). So getting a clearance is not an issue here.
If Hillary is elected, she will hold the highest clearance in the land, and there is no agency that can or will deny her.
But then there is the deleted "personal" email.
When someone uses an official email account, whether it be a business or government, where they have proper email backups, your actions in an official duty are backed up by that history. No one can claim that you used your official email, if you in fact didn't, for personal gain or for other aspects or actions of corruption.
Hillary has no protection. There are no official copies of her email, under government control, to protect her from being accused of using her office for corruption. So what is there to keep a foreign government from "creating" an email that infers that she received funds to the Clinton Foundation in return for some then or future favor. What if this government, when she is President, threatens her with releasing multiple emails that implicate her in all sorts of skullduggery? What protection does Hillary Rodham Clinton have against such a threat?
None. To avoid a scandal, perhaps at an inopportune time requiring all her political capital, she would have to give the foreign government what they wanted, or have a slew of emails released showing all sorts of communications. How could she deny them? She can't. She used her own server, and she has no defense to say that such messages did not come from her. Indeed, she has deleted, in what it appears to be a guilty and transparent attempt to hide possible transgressions, all the email that she could use to possibly show that she was innocent, and she further refuses to turn over the server to a third party that could hold it incorruptible (not that she would be believed, even now).
We assume from her desire to keep her email separate, and under her control, that she did in fact intend to keep things hidden. She has further wiped out a substantial amount of her email history. And if her email server, as many experts are now stating, was as insecure as we guess it was, it has almost certainly been hacked. So what if she actually did have communications showing evidence of corruption and quid pro quo between some nation and the Clinton Foundation. Lets say that Russia, or Iran, or China, or Korea want their own quid pro quo? Once again, she has no defense. Had she used the State Department server, and there was no evidence that she had ever used an outside server, she would have a much better chance of defending herself. But now, it looks like she has something to hide.
Any outside enemy of the United States can use that against her, as President. Which means she can never be trusted to be acting in the best interest of the United States ever again. That's why the Server is a class A-1 scandal. Will conservatives recognize this, and point out this threat before she gains power and is blackmailed into acting against the interests of the United States? We can only hope.
In the meantime, her actions in reference to the server and emails totally destroys her credibility. This is no minor scandal. And this is no minor threat." "Robert F. Dees (born 2 February 1950 in Amarillo, Texas) is a retired major general in the United States Army. A specialist on national security issues he is currently the chairman of the Ben Carson campaign for the Republican presidential nomination in 2016.
He was the vice director for operational plans and interoperability for the Department of Defense.[1] He was also Assistant Division Commander of the 101st Airborne Division; Commander, 2nd Infantry Division, U.S. Forces Korea; Deputy Commander of V Corps in Europe; and Commander, U.S.-Israeli Joint Task Force for Missile Defense. After he officially retired from the U.S. military on January 1, 2003, he worked for the next two years as the Executive Director of Defense Strategies for Microsoft Corporation.[2] In 2005, he became the executive director of Military Ministry,[2] focusing on soldiers coming home from the war with post-traumatic stress.[3] After writing the Resilience Trilogy, he was appointed and currently serves as Associate Vice President of Military Outreach and Director, Institute for Military Resilience, at Liberty University. Dees is also the Defense and National Security Advisor for Republican Presidential candidate Dr. Ben Carson. He and wife, Kathleen (née Robinson), serve as volunteer leaders in numerous outreaches to the military, including Military Community Youth Ministries. On December 31, 2015, he was appointed campaign chairman of the Ben Carson presidential campaign, 2016.[4]
Dees graduated from the US Military Academy in 1972, he was commissioned as a second lieutenant of Infantry and awarded a Bachelor of Science degree. He also holds a Masters degree in operations research from the Naval Postgraduate School. His military education includes the Infantry Officer Basic and Advanced Courses, the US Army Command and General Staff College, and the Industrial College of the Armed Forces. He was also a Research Fellow at the Royal College of Defence Studies in London and is a registered Professional Engineer in the State of Virginia.
Dees served in a wide variety of command and staff positions culminating in his last three assignments as Assistant Division Commander for Operations, 101st Airborne Division (Air Assault); Commander, Second Infantry Division, United States Forces Korea; and as Deputy Commanding General, V Corps in Europe, concurrently serving as Commander, US-Israeli Combined Task Force for Missile Defense. He commanded airborne, air assault, and mechanized infantry forces from platoon through division level.
Books[edit]
Dees has also written a trilogy of books on resiliency. The books in the trilogy are Resilient Warriors, Resilient Leaders and Resilient Nations.[5] Policies[edit]
Dees in 2015 was the "main national security adviser" to presidential candidate Ben Carson. Dees has argued a theme that has been adopted by Carson linking national security to spiritual values. Dees argues in Resilient Nations (2014) that the greatest threat to America is not terrorism or China or Russia but rather the decline of its "spiritual infrastructure." Dees writes:
At the height of Roman decadence, good became evil and evil became good .... One can rightly argue that the United States is frightfully close to a similar fate. Prayerfully, it is not too late.[6]"
"Contact 111 Eighth Avenue New York, NY 10011 Description Base One Technologies, Ltd. is a DOMESTIC BUSINESS CORPORATION, located in New York, NY and was formed on Feb 15, 1994.

This file was obtained from the Secretary of State and has a file number of 1795583.


This business was created 7,695 days ago in the New York SOS Office and the registered agent is C T Corporation System that does business at 111 Eighth Avenue, New York in New York.
After conducting a search for principals and owners of Base One Technologies, Ltd., we were able to find 2 owners and/or executives. Their information is listed below.
This file was last updated on May 14, 2013.
Principals: Liza R Zaneri Chief Executive Officer 15 Irving Place New Rochelle, NY 10801 Liza R Zaneri Principal Executive Office 15 Irving Place New Rochelle, NY 10801 Registered Agent C T Corporation System 111 EIGHTH AVENUE NEW YORK, NY 10011 http://www.base-one.com/ https://www.linkedin.com/in/rcooleyjr"
"

Serco

's Office of Partner Relations (OPR) helps facilitate our aggressive small business utilization and growth strategies. Through the OPR,

Serco

mentors four local small businesses under formal Mentor Protégé Agreements: Three sponsored by DHS (Base One Technologies, TSymmetry, Inc., and HeiTech Services, Inc.,) and the fourth sponsored by GSA (DKW Communications, Inc.).

Serco

and HeiTech Services were awarded the 2007 DHS Mentor Protégé Team Award for exceeding our mentoring goals." http://www.dtic.mil/whs/directives/corres/pdf/100515p.pdf "

Serco

Combined Resilience Exercising http://www.epcollege.com/EPC/media/MediaLibrary/Downloads/Gold-Standard.pdf Types of Exercise Workshop Exercises These are structured discussion events where participants can explore issues in a less pressurized environment.
They are an ideal way of developing solutions, procedures and plans rather than the focus being on decision making. Table Top Exercises These involve a realistic scenario and will follow a time line, either in real-time or with time jumps to concentrate on the more important areas. The participants would be expected to be familiar with the plans and procedures that are being used although the exercise tempo and complexity can be adjusted to suit the current state of training and readiness. Simulation and media play can be used to support the exercise. Table-top exercises help develop teamwork and allow participants to gain a better understanding of their roles and that of other agencies and organisations.
Command/Control Post Exercises These are designed primarily to exercise the senior leadership and support staff in collective planning and decision making within a strategic grouping. Ideally such exercises would be run from the real command and control locations and using their communications and information systems. This could include a mix of locations and varying levels of technical simulation support. The Gold Standard system is flexible to allow the tempo and intensity to be adjusted to ensure maximum training benefit, or to fully test and evaluate the most important aspects of a plan. Such exercises also test information flow, communications, equipment, procedures, decision making and coordination. Simulation and Media Support The method of delivering an exercise is flexible and will be designed with the client to meet their requirements with options ranging from simple paper-based delivery through to full use of their real communications systems [

Red

Switch Network and Hawkeye onion router surveillance aircraft]

and advance computer simulation

[In Trump's death pool and war room suites]

.

In addition, media play can also be added in the form of news injects and the provision of experienced journalists and television crews to help test procedures and also assist in training key staff. Gold Standard Emergency Planning College The Hawkhills, Easingwold, York North Yorkshire, YO61 3EG +44(0) 1347 821406 enquiries@emergencyplanningcollege.com www.epcollege.com"
"Digital Fires Instructor

Serco

- Camp Pendleton, CA .. Uses information derived from all military disciplines (e.g., aviation, ground combat, command and control, combat service support, intelligence, and opposing forces) to determine changes in enemy capabilities, vulnerabilities, and probable courses of action.

•Works directly with customers and team members to determine project scope and specifications. •Provides research and analysis to support military organizations. •May support development and analysis of products, including training modules, evaluation tools, etc. •Presents analysis or products to customers. •May support policy and procedure development for agency, interagency, or community-wide support. •May interact with outside customers and functional peer groups. • Participates in the development, testing, maintenance and delivery of training and educational programs and related materials in support of complex products and/or procedures. • Knowledge on the operational employment and TTPs of the following C2 systems and software applications in the COC operating environment is required:, AFATDS, FBCB2-BFT, JADOCS, and supporting C2 systems/software applications found available for use the regimental/battalion Combat Operations Center (COC). • Conducts training sessions and assists in evaluating the effectiveness of training activities. • May assist with updating course documentation on a continuous basis to ensure timeliness and relevance. • May work with engineering, technical support and manufacturing to ensure that course material reflects current product features. Desired Skills and Experience •Requires a bachelor's degree in a related field; graduate degree preferred, plus 3 years' experience as a Military Analyst and/or formal military training. Appropriate clearance level required. •Work is usually performed at a government site, some of which may be remote. •Working conditions may vary. •Travel may be required. • Have attended DoD formal instructor courses, such as the Marine Corps' Formal School's Instructor's Course, or service equivalent • Four years of documented experience instructing and employing their respective C2 system in support of MAGTF operations • Background as an 0844 or 0848 MOS (USMC MOS, or equivalent USA MOS appropriate), with formal training and experience utilizing AFATDS (Advanced Field Artillery Target Data System), EMT (Effects Management Tool), PSS-SOF (Precision Strike Suite – Special Ops Forces) • Active Secret Clearance or the ability to obtain a Secret clearance is required. • Formal AFATDS Training required, Strike-Link, PSS-SOF, JADOCS experience desirable" "Our global reach
Unrivalled international experience
EPC is a global leader in training, exercising and consultancy, providing service to the resilience community world-wide.

We have operated in over 25 countries around the world and, over the past 8 years, have built strong relationships and partnerships within the Gulf States. We have designed and delivered bespoke and contextualised courses in Arabic for; the United Arab Emirates, Qatar, Bahrain, Oman and Saudi Arabia, both in the UK and in-country.

We have also taken our services into North Africa with training and consultancy packages being delivered in Morocco, Mauritania, Mali and Algeria. Lately EPC has added to its capability with brand new cyber training suite and experience in the nuclear emergency management arena. Combined with a sophisticated exercising capability, EPC is able to replicate organisational resilience situations from every perspective; from preparing and recovering from crises through to 'bouncing back' to normality.

We would be delighted to:

discuss your aims and objectives
draft a course outline
produce bespoke training and delivery
create comprehensive training materials in different languages
deliver your program at a place and time to suit your needs

We have the flexibility, expertise and experience to deliver wherever our services are required. Please contact us for more information."

"Defense Ammunition Center (DAC) Contract Type Fixed Price Period of Performance 10/1/2008 to 9/30/2013 Project Overview:

Since 2008,

Serco

has assisted DAC with the analysis, design, development, implementation, management/ administration, and evaluation of integrated, enterprise-wide and component-specific training, learning, knowledge management, and strategic human resource management interventions that are critical to achieving their mission.

Serco

holds an OPM TMA TO with DAC and also a contract through GSA Millenia Lite. When the GSA contract could not support all of DACs needs,

Serco

recommended the use of the OPM TMA vehicle. Through these contracts,

Serco

provides training program management support to deliver multi-faceted best practice solutions in training development and delivery, knowledge management, portal technologies, course conversions (ILT and CBT to WBT), mobile performance applications, and Learning Management Systems support.

Serco

applies the ADDIE model to all course development activities including ILT, WBT, and leading-edge technologies including mobile performance applications.

Serco

provided LMS support and also developed and continues to manage DAC's Ammunition Community of Excellence."



"Serco

farewell to NPL after 19 years of innovation

[outsourced by David Cameron at Treasury]

… 8 January 2015


Serco

said goodbye to the National Physical Laboratory (NPL) at the end of December 2014 after 19 years of extraordinary innovation and science that has seen the establishment build a world-leading reputation and deliver billions of pounds of benefit for the UK economy.

It has been estimated that work carried out by the Centre of Carbon Measurement at NPL will save eight million tonnes of carbon emissions reductions (2% of UK footprint) and over half a billion pounds in economic benefit

[bullshit]

over the next decade.

.. · NPL's caesium fountain atomic clock is accurate to 1 second in 158 million years and NPL is playing a key role in introducing rigour to high frequency

[Hawkeye death-pool]

trading in the City through NPLTime."

"Spectre – On a mission in Mexico City, unofficially ordered by the previous M by way of a posthumous message,

James Bond kills two men arranging to blow up a stadium

and gives chase to Marco Sciarra, an assassin who survived the attack. In the ensuing struggle, Bond kills Sciarra and steals his ring, which is emblazoned with a stylised octopus. On his return to London Bond is indefinitely suspended from field duty by the current M, who is in the midst of a power struggle with C, the head of the privately-backed [

Serco

] Joint Intelligence Service, which consists of the recently merged MI5 and MI6.

C also campaigns for Britain to join "Nine Eyes", a global surveillance and intelligence co-operation initiative between nine member states

[Five Eyes + BRIC]

. C uses his influence to close down the '00' section, believing it to be outdated."

"8(a) Business Development Program[edit] The 8(a) Business Development Program [controlled through

Serco

protégée Base One Technologies and Clinton Nine Eyes servers] assists in the development of small businesses owned and operated by individuals who are socially and economically disadvantaged, such as women and minorities. The following ethnic groups are classified as eligible: Black Americans; Hispanic Americans; Native Americans (American Indians, Eskimos, Aleuts, or Native Hawaiians); Asian Pacific Americans (persons with origins from Burma, Thailand, Malaysia, Indonesia, Singapore, Brunei, Japan

[Mineta interned in WWII]

, China (including Hong Kong), Taiwan, Laos, Cambodia (Kampuchea),

Vietnam

, Korea, The Philippines,

U.S. Trust Territory of the Pacific Islands (Republic of Palau), Republic of the Marshall Islands, Federated States of Micronesia, the Commonwealth of the Northern Mariana Islands

, Guam, Samoa, Macao, Fiji, Tonga, Kiribati, Tuvalu, or Nauru); Subcontinent Asian Americans (persons with origins from India, Pakistan, Bangladesh, Sri Lanka, Bhutan, the

Maldives Islands

or Nepal). In 2011, the SBA, along with the FBI and the IRS, uncovered a massive scheme to defraud this program. Civilian employees of the U.S. Army Corps of Engineers, working in concert with an employee of Alaska Native Corporation Eyak Technology LLC allegedly submitted fraudulent bills to the program, totaling over 20 million dollars, and kept the money for their own use.[26] It also alleged that the group planned to steer a further 780 million dollars towards their favored contractor.[27]"



Yours sincerely,

Field McConnell, United States Naval Academy, 1971; Forensic Economist; 30 year airline and 22 year military pilot; 23,000 hours of safety; Tel: 715 307 8222

David Hawkins Tel: 604 542-0891 Forensic Economist; former leader of oil-well blow-out teams; now sponsors Grand Juries in CSI Crime and Safety Investigation