by
United States Marine Field McConnell
Plum

City Online - (

AbelDanger.net

)
January 9, 2016
1.
Abel Danger
(
AD
) asserts that
Serco
agents have equipped the various hotel chains which link annual Bilderberg conferences (founded 1954) for Resilient bombing campaigns where political and business elites can conspire to synchronize news injects with media plays before the bombers' victims die.
2.
AD
asserts that
Serco
(formerly RCA GB 1929) hired Krayleigh Enterprises hit teams to coordinate the nail-bomb killing of Phil "Chicken Man" Testa in March 1981 and thereby remove one of the potential competitors for operation of high-roller death-pool suites in the Atlantic City hotels planned by Donald Trump.
3.
AD
asserts that
Serco
8(a) companies have equipped suites used by Clinton and Trump insiders with the Defense
Red
Switch Network clock which provides precise times for the death of obstacles to a world government by a political elite.
United States Marine Field McConnell (
http://www.abeldanger.net/2010/01/field-mcconnell-bio.html
) offers to show concerned Americans how to win a Resilience war.
It is now D-Day + 40.
Bruce Springsteen - Atlantic City - YouTube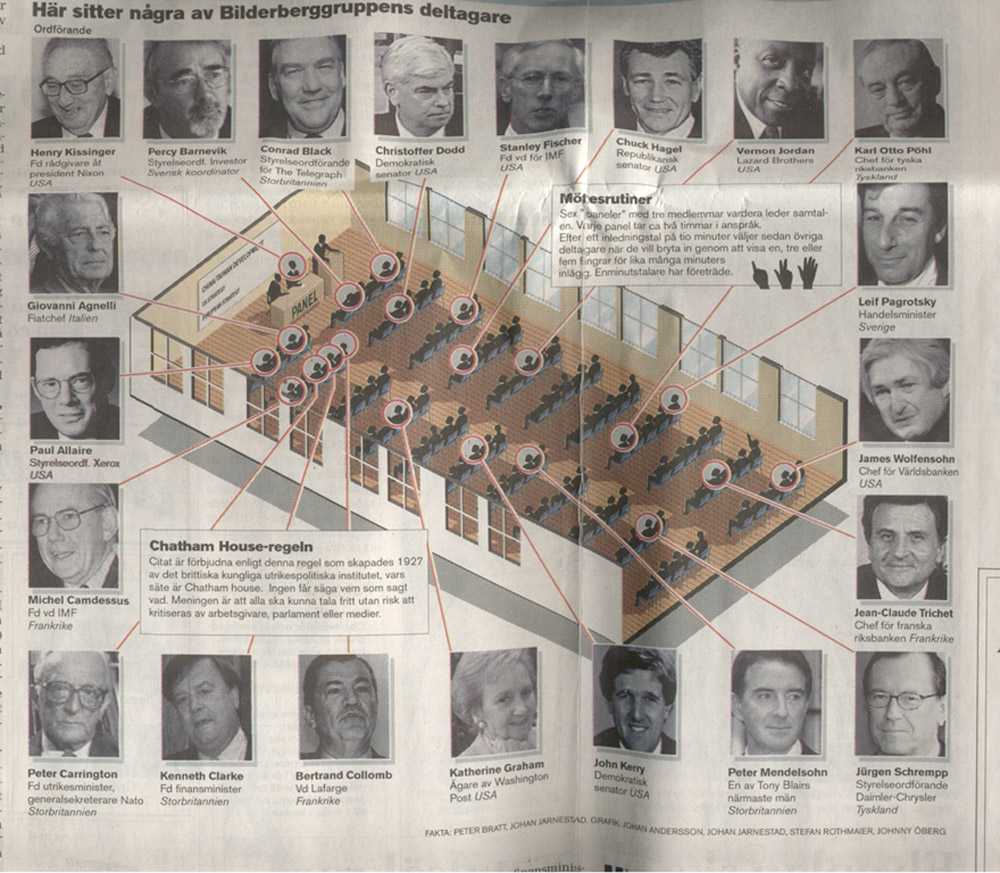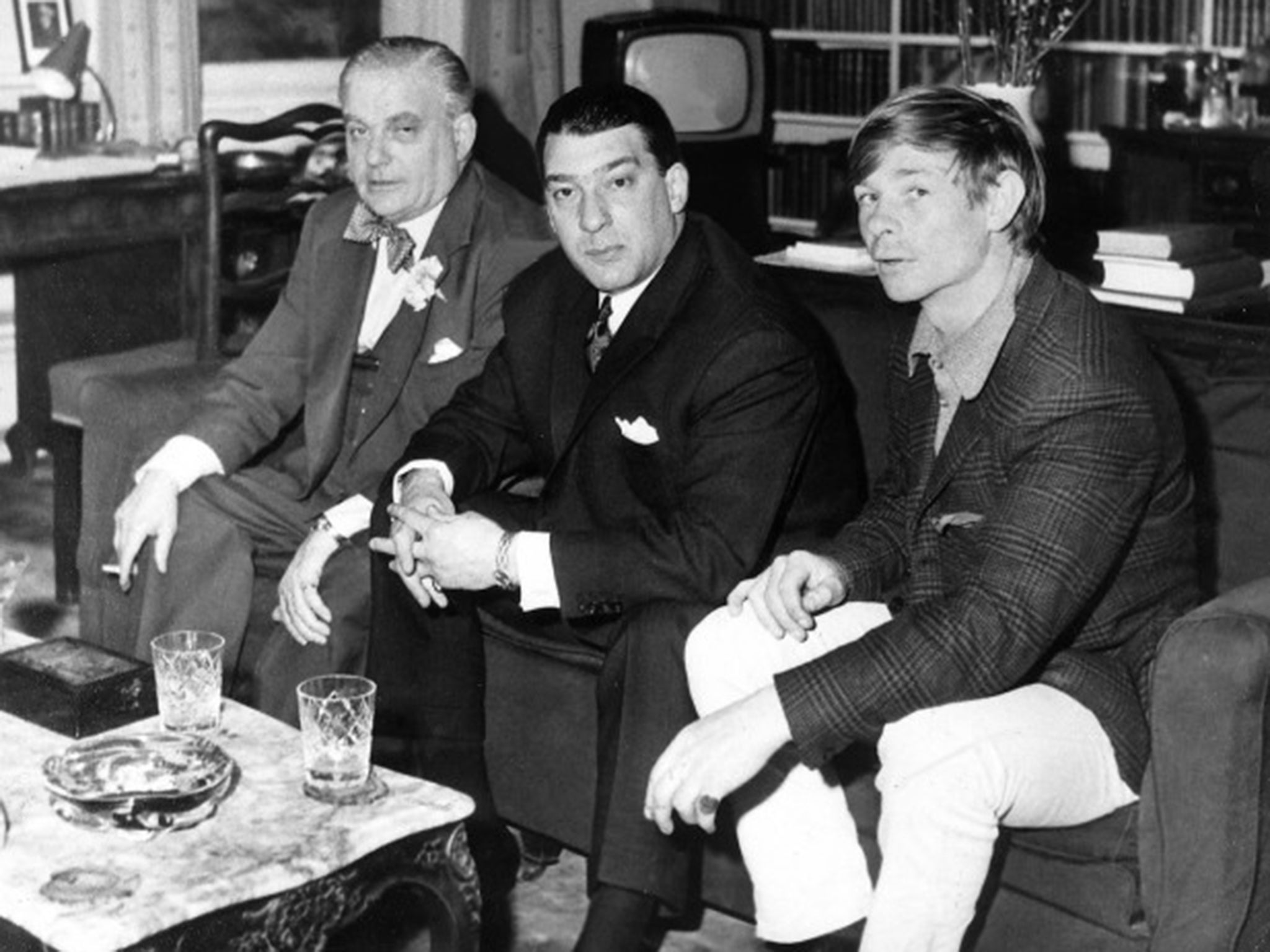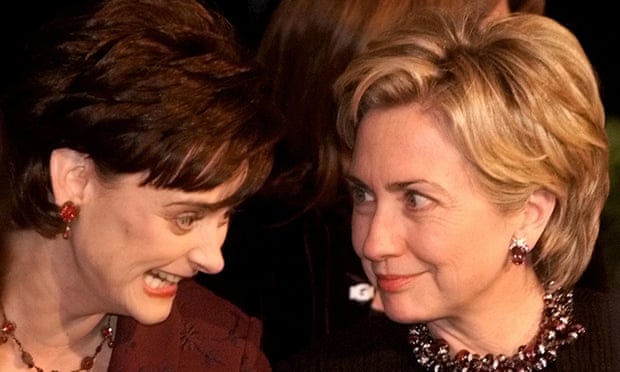 Hillary Clinton : We created Al-Qaeda
Serco

... Would you like to know more?
"The Bilderberg Group, Bilderberg conference, Bilderberg meetings, or Bilderberg Club is an annual private conference of 120 to 150 people of the European and North American political elite, experts from industry, finance, academia, and the media, established in 1954.[2]" "How the Krays ran a protection business for Sinatra and Co from behind bars By VANESSA ALLEN FOR THE DAILY MAIL UPDATED: 01:50 GMT, 2 January 2010 The Kray twins ran a lucrative bodyguard and 'protection' business for Hollywood stars from behind bars which prison officials were powerless to stop, secret documents reveal today. The gangland crime lords controlled the business from their cells while Reggie was in jail and paranoid schizophrenic Ronnie was in Broadmoor high-security hospital. The brothers boasted on their business card that their clients included 'Hollywood stars and Arab Noblemen', such as singer Frank Sinatra, adding: 'We have never lost a client.' The Krays, who had been jailed for life for murder, said their services included bodyguards, security and 'house protection' – a chilling echo of the protection racket they ran in the East End. Sinatra was said to have recruited an 18-strong team of bodyguards from the firm, Krayleigh Enterprises, before his June 1985 visit to the Wimbledon tennis tournament. Before they were arrested in 1968, the Krays mixed with many stars of the era, including Sinatra, Judy Garland, Diana Dors, and Barbara Windsor. Some even visited them in prison. Officials at Broadmoor raised the alarm to the Home Office in July 1985, after finding one of Ronnie Kray's business cards." "Salvatore "Salvie" Testa (1956 - September 14, 1984), nicknamed The Crowned Prince of the Philadelphia Mob, was a Philadelphia gangster who served as a hitman for the Philadelphia crime family during a period of internal gang conflict. The son of former Philadelphia boss Philip, Testa was a rising star in the mob until he was killed on orders from Nicky Scarfo Sr. .. In March 1981, when Testa was twenty-five years old, his father Phil was killed by a nail bomb consisting of six sticks of TNT that was remotely detonated as he unlocked the front door of his house. The explosion was so powerful that it blew Testa's father through the front door of his home. After the murder of his father, Testa became a protege of Nicky Scarfo and was thought of as a son to Scarfo and a brother to Phil Leonetti. Testa "inherited" most of his father's business, including a loan-sharking operation in South Philadelphia. He also developed a lucrative financial arrangement with several local drug dealers including the Black Mafia that supplied parts of North Philadelphia and West Philadelphia. Testa maintained a residence at the shore near Atlantic City and kept a boat in Ventnor, New Jersey. His legitimate and illegitimate businesses made him a millionaire. Testa's father had left him an estate worth $800,000 that included a run-down bar in Ducktown, Atlantic City on a site where casino developer Donald Trump decided to build the Trump Plaza (Atlantic City) in 1984 at 2500 Boardwalk. Trump paid Testa $1.1 million -- "twice the market value"[1] -- for the right to tear the bar down."
"East End Godfather's links with the Mob; THE MAFIA. At his trial Charlie Kray tried to con the jury into believing he was a harmless old man who was just a small-time crook. But Kray had forged links with several of America's most feared Mafia families. Four years ago he wrote a book explaining how he and his brothers had played a major part in setting up links with some of America's most powerful underworld chiefs. In Doing The Business he tells how they first met Angelo Bruno, head of the Philadelphia Mafia, at the Hilton Hotel in Park Lane, London. The two organisations struck a fifty-fifty deal to launder stolen bearer bonds worth $2 million. Later Charlie became friendly with Frank Sinatra's mafia-linked bodyguard Eddie Pucci. They became so close that when Sinatra's son Frank junior was released after being kidnapped, Pucci brought him to London to be looked after by Charlie. The Krays opened a another line of contact with the Mafia after meeting Tony `Ducks' Corello of the New York Lucchese clan. Charlie later travelled to New York to meet members of the Colombo crime family. COPYRIGHT 1997 MGN LTD No portion of this article can be reproduced without the express written permission from the copyright holder. Copyright 1997 Gale, Cengage Learning. All rights reserved." "How Close Was Donald Trump To The Mob? If Donald Trump wants to be a serious candidate for president, we deserve to know more about his business with mass murderers whose plunder of public and private funds added up to billions. By David Marcus JULY 28, 2015 Donald Trump is running for president. Many believed or hoped that the Donald's latest foray into national politics was nothing more than a public-relations move, not a serious attempt to reside at 1600 Pennsylvania Avenue.
But now that Trump holds the lead in national polls, as well as polls in Iowa and New Hampshire, it's time to take his campaign seriously. Media outlets like Huffington Post and the Wall Street Journal, which are covering Trump's run as an entertainment story, not a news story, are making a mistake. If Trump wants to be a serious candidate for president, and has the numbers to back it up, he must be vetted like a serious candidate for president. A good place to start is to take a hard look at Trump's ties to Philadelphia and New York organized-crime families.
Donald Trump's Connections to Organized Crime
Trump was building his eponymous empire of hotels, casinos, and high rises in the early 1980s in New York City and Atlantic City. In both places, the construction industry was firmly under the thumb of the mafia. And in both places there are literally concrete connections between La Cosa Nostra and Trump's lavish projects. Pulitzer Prize-winning journalist David Cay Johnston, who has covered Trump for decades, has written a very useful list of questions for Trump. Many focus on his ties to the mob. In addition in his 1992 book, "Trump, The Deals and the Downfall," author Wayne Barrett lays out a slew of suspicious dealings and associations.
The Atlantic City story starts with Trump's purchase of a bar, at twice its market value, from Salvatore Testa, a made man in the Philadelphia mafia and son of Philip "Chicken Man" Testa, who was briefly head of the Philly mob after Angelo Bruno's 1980 killing. Harrah's casino, half owned by Trump, would be built on that land, and Trump would quickly buy out his partner, Harrah's Entertainment, and rename the casino Trump Plaza.
Author Wayne Barrett lays out a slew of suspicious dealings and associations.
Trump Plaza's connection to the mob didn't end with the land purchase from Testa. Nicademo "Little Nicky" Scarfo (who became boss after the elder Testa was blown up) and his nephew Phillip "crazy Phil" Leonetti controlled two of the major construction and concrete companies in Atlantic City. Both companies, Scarf, Inc. and Nat Nat, did work on the construction of Harrah's, according the State of New Jersey Commission of Investigation's 1986 report on organized crime. In addition, Scarfo, whose reign as head of the Philly mob was one of the bloodiest in history, controlled the bartenders union, which represented Trump's workers in Atlantic City, according to George Anastasia's book, "Blood and Honor." One more link to organized crime lurks in Trump's past Atlantic City dealings. He had a close association with Kenny Shapiro, an investment banker for Scarfo. According to secret recordings of then Scarfo attorney Robert F. Simone, Shapiro was intimately involved with bribing Atlantic City Mayor Michael J. Matthews, whose term would end in 1984 with a conviction on extortion charges. On the tapes, in 1983, Simone, talking about Leonetti, states: "He's a nice-looking boy…Nicky's nephew, he can sit with the…mayor. Ah, and Kenny's (Shapiro) got the mayor through this kid Phillip."
The Connections Don't End in Atlantic City
Trump's association and business dealings with known mafia figures was not limited to his Atlantic City projects. In New York City, several of his buildings were built by S&A Concrete Co., a concern partly owned by Anthony "Fat Tony" Salerno, the boss of the Genovese crime family. In addition to this business relationship, Trump and Salerno were both represented by high-power attorney Roy Cohn. In his book, Barrett cites an anonymous source who confirms that on at least one occasion Trump and Salerno had a sit-down in Cohn's apartment. Trump has denied this claim in the past.
How can the candidate who promises to secure the border and bring good jobs back to America explain having farmed out good-paying jobs to a bunch of illegal immigrants?
Is it reasonable to assume that Trump had no idea that S&A was run by Salerno's Genovese borgata when Trump's own attorney was so closely linked to that organization? After all, if Trump (who likes to point out that he has "one of the highest IQs") is as smart as he would have everyone believe, how could he have been so naive?
Another issue that needs to be addressed in Trump's New York operations is the use of undocumented Polish workers to demolish the Bonwit Teller building, which made way for the Trump Tower. Only a handful of union workers from Housewreckers Local 95 were employed on the site, the vast majority were illegal Polish alien workers, toiling under inhumane conditions, and wildly underpaid. Trump and his associates were found guilty in 1991 of conspiring to avoid paying pension and welfare fund contributions.
Two questions arise from this. First, how did Trump get away with using such obvious scab labor without raising the ire of local 95? More importantly, how can the candidate who promises to secure the border and bring good jobs back to America explain having farmed out good-paying jobs, legally entitled to American workers, instead to a bunch of illegal immigrants? When the rubber hit the road Donald Trump didn't walk the walk, he lined his pockets and sold out American workers.
Is it possible that Trump was simply involved in an industry which in the early 1980s was so infiltrated by the mafia that he couldn't help but have tangential ties? Could this myriad of associations, points of contact, and shared affiliations with known mobsters just be the price of doing business in that business at that time? Sure. And if Trump were just a private citizen, businessman, and reality TV star, he would be under no obligation to explain any of this. But he isn't. He is the frontrunner for the Republican nomination for president of the United States.
"Super

Serco

bulldozes ahead By DAILY MAIL REPORTER UPDATED: 23:00 GMT, 1 September 2004

SERCO

has come a long way since the 1960s when it ran [Resilience exercises and] the 'four-minute warning' system to alert the nation to a ballistic missile attack.
Today its £10.3bn order book is bigger than many countries' defence budgets. It is bidding for a further £8bn worth of contracts and sees £16bn of 'opportunities'.
Profit growth is less ballistic. The first-half pre-tax surplus rose 4% to £28.1m, net profits just 1% to £18m. Stripping out goodwill, the rise was 17%, with dividends up 12.5% to 0.81p.


Serco

runs the Docklands Light Railway, five UK prisons, airport radar and forest bulldozers in Florida.
Chairman Kevin Beeston said: 'We have virtually no debt and more than 600 contracts.'
The shares, 672p four years ago, rose 8 1/4p to 207 1/4p, valuing

Serco

at £880m or nearly 17 times earnings.
Michael Morris, at broker Arbuthnot, says they are 'a play on UK government spend' which is rising fast."
"The Washington Post Highlights How Trump Injected Right-Wing Fringe News Into Mainstream Coverage Blog ››› December 11, 2015 9:51 PM EST ››› DAYANITA RAMESH
Once a small fringe, this "alternative" information ecosystem now includes websites, talk-radio programs, newsletters, conferences and "citizen journalists" who promote, debate and inflate such questionable causes as vaccine denial, climate-change skepticism , and the supposedly imminent imposition of sharia law in America. The fringe nowadays often injects its ideas into the mainstream by gaining the attention of sources broadly popular among conservatives, such as Fox News and the Drudge Report, which devoted attention to rumors that the Operation Jade Helm military exercises last summer in the southwest U.S. were a prelude to a crackdown on civil liberties.
"There's an information-age tsunami out there that just keeps getting bigger and bigger," said Steve Smith, a veteran newspaper editor who now teaches journalism at the University of Idaho. "When you combine this digital tsunami with the loss of quality and quantity in American journalism [due to cutbacks and economic woes] over the years . . . journalists just don't have the ability to keep up once a false narrative gains speed."
At the same time, Trump has been the most aggressive in the Republican field in denouncing the mainstream media, the erstwhile arbiter of fact. Many of his condemnations of mainstream reporters have been echoed by Trump's army of Twitter followers and supportive websites, such as the conservative Breitbart.com.
Trump, in turn, cites his Twitter followers as the source for some of his own non-facts, such as his recent claim that African Americans killed 81 percent of white homicide victims (the actual number is closer to 15 percent, according to Factcheck.org). He defended his position of not allowing Muslims to enter the United States by citing a poll conducted by Center for Security Policy, a think tank known for a variety of conspiracy theories, such as that members of the Muslim Brotherhood have infiltrated the Obama administration. The result is a kind of self-reinforcing information loop in which Trump introduces some inaccurate statement, is called on it by the news media, which is then denounced by Trump for its supposed bias against him.
Trump's most famously false contention, of course, was his long, pre-campaign embrace of "birtherism," the notion that President Obama wasn't born on American soil and is therefore ineligible to be president. Despite ample evidence to the contrary, including a birth certificate issued in Hawaii and a contemporaneous newspaper birth announcement, birther sites -- from Birthers.org to Obamabirthbook.com -- are strewn across the Internet, actively promoting a debunked thesis."
"CASE STUDY 24th Air Force Cyber Operations Support The 24th Air Force (24 AF) is the operational warfighting organization that establishes, operates, maintains and defends Air Force networks and conducts full-spectrum operations in cyberspace. It establishes, operates and defends Air Force networks to ensure warfighters can maintain the information advantage as they fulfill military operations. The unit is responsible to conduct a full range of cyber operations.
The new 24 AF Headquarters (HQ) facility in San Antonio was outfitted to provide the infrastructure and technological resources needed to continue operating this important mission.

Serco

developed a comprehensive IT solution guided by three points:
* Develop a holistic solution to integrate and standardize the IT architecture across multiple networks and functions.
* Utilize the latest technology in virtualization and remote desktops to reduce clutter, maintenance requirements and power/cooling requirements.
* Ensure the technology provides the performance and mobility needed to perform the 24 AF mission and facilitate reliable collaboration among mission critical planning cells and throughout the wider enterprise.
Serco

designed and implemented server-based computing systems that utilize Virtual Desktop Infrastructure (VDI) to deliver a major advancement in remote desktop performance over what had previously been possible with standard thin client systems. The architecture consists of zero client devices at the desktop that employ Personal Computer over Internet Protocol (PCoIP), which is capable of delivering high volume data or real time audio and video without jitter or delay. Zero client refers to ultrathin clients that deliver services with no software and minimal hardware requirements.
The zero clients connect to virtual desktops on a server for excellent performance meeting 99% of the 24 AF mission needs. For the remaining 1%, those users needing graphics-intensive computing, the same zero client can also connect to a blade-based graphics workstation via login options derived from user credentials and permissions.


Serco

also integrated voice, video teleconferencing capabilities and situational awareness displays, along with the VDI, into the facility's network distribution system across multiple networks. The result is an integrated IP-based total capability that is centrally managed and consistent across all platforms. Serco also implemented Defense

Red

Switch Network (DRSN), completed a structured fiber optic and Category 6 cabling system, and participated in the construction design working group to ensure supporting systems (e.g. Power and HVAC) were able to support the 24 AF's IT needs.
As a result of

Serco

's support, 24th Air Force enjoys a true state-of-the-art environment that has delivers the high level of performance and security requires to continue fulfilling the important missions protecting the nation's security." "How Hillary Clinton's Server Makes Her An Object of Blackmail And Why She Can Never Be Considered an Honest Agent of the United States - Ever…. By: drevildoer (Diary) | March 14th, 2015 at 05:53 PM | In days past, I was the proud holder of a Top Secret clearance. What I did is unimportant, but how I got my clearance is, and why total transparency was critical to making it work. To get my clearance, I was required to divulge and discuss issues that were, shall we say, part of a foolish and somewhat misspent youth as a grad student.
Why did I have to disclose past foolishness? Because to not do so would leave me open to blackmail. By keeping it secret, it places me in a position where I wish to continue that secrecy. This desire, on my part, to keep that past behavior secret opens me up to the threat of blackmail by foreign intelligence agencies or criminal organizations. This is not fantasy – it is very real. Non-disclosure is a typical reason to deny clearance. The Government, in denying clearances, can state as part of the denial that the Applicant is ineligible due to conduct involving questionable judgment, untrustworthiness, unreliability, lack of candor, dishonesty, or an unwillingness to comply with rules and regulations. All things that even liberals will agree that Hillary was guilty in creating her server (and the pitiful pack of lies that she exhibited at the UN press conference).
Being elected to office can make you eligible for security clearance (often undeserved, with many of our officials). So getting a clearance is not an issue here.
If Hillary is elected, she will hold the highest clearance in the land, and there is no agency that can or will deny her.
But then there is the deleted "personal" email.
When someone uses an official email account, whether it be a business or government, where they have proper email backups, your actions in an official duty are backed up by that history. No one can claim that you used your official email, if you in fact didn't, for personal gain or for other aspects or actions of corruption.
Hillary has no protection. There are no official copies of her email, under government control, to protect her from being accused of using her office for corruption. So what is there to keep a foreign government from "creating" an email that infers that she received funds to the Clinton Foundation in return for some then or future favor. What if this government, when she is President, threatens her with releasing multiple emails that implicate her in all sorts of skullduggery? What protection does Hillary Rodham Clinton have against such a threat?
None. To avoid a scandal, perhaps at an inopportune time requiring all her political capital, she would have to give the foreign government what they wanted, or have a slew of emails released showing all sorts of communications. How could she deny them? She can't. She used her own server, and she has no defense to say that such messages did not come from her. Indeed, she has deleted, in what it appears to be a guilty and transparent attempt to hide possible transgressions, all the email that she could use to possibly show that she was innocent, and she further refuses to turn over the server to a third party that could hold it incorruptible (not that she would be believed, even now).
We assume from her desire to keep her email separate, and under her control, that she did in fact intend to keep things hidden. She has further wiped out a substantial amount of her email history. And if her email server, as many experts are now stating, was as insecure as we guess it was, it has almost certainly been hacked. So what if she actually did have communications showing evidence of corruption and quid pro quo between some nation and the Clinton Foundation. Lets say that Russia, or Iran, or China, or Korea want their own quid pro quo? Once again, she has no defense. Had she used the State Department server, and there was no evidence that she had ever used an outside server, she would have a much better chance of defending herself. But now, it looks like she has something to hide.
Any outside enemy of the United States can use that against her, as President. Which means she can never be trusted to be acting in the best interest of the United States ever again. That's why the Server is a class A-1 scandal. Will conservatives recognize this, and point out this threat before she gains power and is blackmailed into acting against the interests of the United States? We can only hope.
In the meantime, her actions in reference to the server and emails totally destroys her credibility. This is no minor scandal. And this is no minor threat." "

Serco

Combined Resilience Exercising http://www.epcollege.com/EPC/media/MediaLibrary/Downloads/Gold-Standard.pdf Types of Exercise Workshop Exercises These are structured discussion events where participants can explore issues in a less pressurized environment.
They are an ideal way of developing solutions, procedures and plans rather than the focus being on decision making. Table Top Exercises These involve a realistic scenario and will follow a time line, either in real-time or with time jumps to concentrate on the more important areas. The participants would be expected to be familiar with the plans and procedures that are being used although the exercise tempo and complexity can be adjusted to suit the current state of training and readiness. Simulation and media play can be used to support the exercise. Table-top exercises help develop teamwork and allow participants to gain a better understanding of their roles and that of other agencies and organisations.
Command/Control Post Exercises These are designed primarily to exercise the senior leadership and support staff in collective planning and decision making within a strategic grouping. Ideally such exercises would be run from the real command and control locations and using their communications and information systems. This could include a mix of locations and varying levels of technical simulation support. The Gold Standard system is flexible to allow the tempo and intensity to be adjusted to ensure maximum training benefit, or to fully test and evaluate the most important aspects of a plan. Such exercises also test information flow, communications, equipment, procedures, decision making and coordination. Simulation and Media Support The method of delivering an exercise is flexible and will be designed with the client to meet their requirements with options ranging from simple paper-based delivery through to full use of their real communications systems [

Red

Switch Network and Hawkeye onion router surveillance aircraft]

and advance computer simulation

[In Trump's death pool and war room suites]

.

In addition, media play can also be added in the form of news injects and the provision of experienced journalists and television crews to help test procedures and also assist in training key staff. Gold Standard Emergency Planning College The Hawkhills, Easingwold, York North Yorkshire, YO61 3EG +44(0) 1347 821406 enquiries@emergencyplanningcollege.com www.epcollege.com"
"Our global reach
Unrivalled international experience
EPC is a global leader in training, exercising and consultancy, providing service to the resilience community world-wide.

We have operated in over 25 countries around the world and, over the past 8 years, have built strong relationships and partnerships within the Gulf States. We have designed and delivered bespoke and contextualised courses in Arabic for; the United Arab Emirates, Qatar, Bahrain, Oman and Saudi Arabia, both in the UK and in-country.

We have also taken our services into North Africa with training and consultancy packages being delivered in Morocco, Mauritania, Mali and Algeria. Lately EPC has added to its capability with brand new cyber training suite and experience in the nuclear emergency management arena. Combined with a sophisticated exercising capability, EPC is able to replicate organisational resilience situations from every perspective; from preparing and recovering from crises through to 'bouncing back' to normality.

We would be delighted to:

discuss your aims and objectives
draft a course outline
produce bespoke training and delivery
create comprehensive training materials in different languages
deliver your program at a place and time to suit your needs

We have the flexibility, expertise and experience to deliver wherever our services are required. Please contact us for more information."

"Defense Ammunition Center (DAC) Contract Type Fixed Price Period of Performance 10/1/2008 to 9/30/2013 Project Overview:

Since 2008,

Serco

has assisted DAC with the analysis, design, development, implementation, management/ administration, and evaluation of integrated, enterprise-wide and component-specific training, learning, knowledge management, and strategic human resource management interventions that are critical to achieving their mission.

Serco

holds an OPM TMA TO with DAC and also a contract through GSA Millenia Lite. When the GSA contract could not support all of DACs needs,

Serco

recommended the use of the OPM TMA vehicle. Through these contracts,

Serco

provides training program management support to deliver multi-faceted best practice solutions in training development and delivery, knowledge management, portal technologies, course conversions (ILT and CBT to WBT), mobile performance applications, and Learning Management Systems support.

Serco

applies the ADDIE model to all course development activities including ILT, WBT, and leading-edge technologies including mobile performance applications.

Serco

provided LMS support and also developed and continues to manage DAC's Ammunition Community of Excellence."



"Serco

farewell to NPL after 19 years of innovation

[outsourced by David Cameron at Treasury]

… 8 January 2015


Serco

said goodbye to the National Physical Laboratory (NPL) at the end of December 2014 after 19 years of extraordinary innovation and science that has seen the establishment build a world-leading reputation and deliver billions of pounds of benefit for the UK economy.

It has been estimated that work carried out by the Centre of Carbon Measurement at NPL will save eight million tonnes of carbon emissions reductions (2% of UK footprint) and over half a billion pounds in economic benefit

[bullshit]

over the next decade.

.. · NPL's caesium fountain atomic clock is accurate to 1 second in 158 million years and NPL is playing a key role in introducing rigour to high frequency

[Hawkeye death-pool]

trading in the City through NPLTime."

"Spectre – On a mission in Mexico City, unofficially ordered by the previous M by way of a posthumous message,

James Bond kills two men arranging to blow up a stadium

and gives chase to Marco Sciarra, an assassin who survived the attack. In the ensuing struggle, Bond kills Sciarra and steals his ring, which is emblazoned with a stylised octopus. On his return to London Bond is indefinitely suspended from field duty by the current M, who is in the midst of a power struggle with C, the head of the privately-backed [

Serco

] Joint Intelligence Service, which consists of the recently merged MI5 and MI6.

C also campaigns for Britain to join "Nine Eyes", a global surveillance and intelligence co-operation initiative between nine member states

[Five Eyes + BRIC]

. C uses his influence to close down the '00' section, believing it to be outdated."

"8(a) Business Development Program[edit] The 8(a) Business Development Program [controlled through

Serco

protégée Base One Technologies and Clinton Nine Eyes servers] assists in the development of small businesses owned and operated by individuals who are socially and economically disadvantaged, such as women and minorities. The following ethnic groups are classified as eligible: Black Americans; Hispanic Americans; Native Americans (American Indians, Eskimos, Aleuts, or Native Hawaiians); Asian Pacific Americans (persons with origins from Burma, Thailand, Malaysia, Indonesia, Singapore, Brunei, Japan

[Mineta interned in WWII]

, China (including Hong Kong), Taiwan, Laos, Cambodia (Kampuchea),

Vietnam

, Korea, The Philippines,

U.S. Trust Territory of the Pacific Islands (Republic of Palau), Republic of the Marshall Islands, Federated States of Micronesia, the Commonwealth of the Northern Mariana Islands

, Guam, Samoa, Macao, Fiji, Tonga, Kiribati, Tuvalu, or Nauru); Subcontinent Asian Americans (persons with origins from India, Pakistan, Bangladesh, Sri Lanka, Bhutan, the

Maldives Islands

or Nepal). In 2011, the SBA, along with the FBI and the IRS, uncovered a massive scheme to defraud this program. Civilian employees of the U.S. Army Corps of Engineers, working in concert with an employee of Alaska Native Corporation Eyak Technology LLC allegedly submitted fraudulent bills to the program, totaling over 20 million dollars, and kept the money for their own use.[26] It also alleged that the group planned to steer a further 780 million dollars towards their favored contractor.[27]"



Yours sincerely,

Field McConnell, United States Naval Academy, 1971; Forensic Economist; 30 year airline and 22 year military pilot; 23,000 hours of safety; Tel: 715 307 8222

David Hawkins Tel: 604 542-0891 Forensic Economist; former leader of oil-well blow-out teams; now sponsors Grand Juries in CSI Crime and Safety Investigation