by
United States Marine Field McConnell
Plum

City Online - (

AbelDanger.net

)
January 15, 2016
1.
Abel Danger
(
AD
) asserts that Fabian associates of the late Pierre Trudeau began
laundering
Cuban intelligence agents through Canada during a 1963 "Hands of Cuba" campaign when Lee Harvey Oswald was hired as a patsy for the JFK assassination.
2.
AD
asserts that
Serco
(formerly RCA GB 1929) has been providing its Fabian clients with a fraudulent visa service through its operation of the National Visa Center since 1994 when it began embedding sleeper cells of alien assassins and saboteurs in 8(a) companies until activating them for a hit – cf. Al-Qaeda 9/11.
3.
AD
asserts that
Serco
uses
Resilient
news injects and media plays over the Defense
Red
Switch Network to manipulate voters' perceptions of Ted Cruz and his opponents and ensure that whoever becomes president will maintain Fabian goals including government by a mobbed-up elite; centralization of credit and depopulation through civil war, sterilization, abortion and/or carbon capping.
United States Marine Field McConnell (
http://www.abeldanger.net/2010/01/field-mcconnell-bio.html
) offers to show concerned Americans how to win a Resilience war.
It is now Earth Death Day + 46.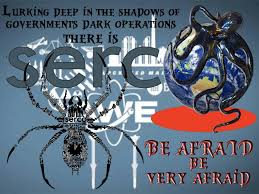 Donald Trump and Ted Cruz Duke it Out Over Citizenship and Eligibility
Why Isn't the Media asking About Donald Trump's Mob Connections?
Bruce Springsteen - Atlantic City - YouTube
Serco

... Would you like to know more?

"Politics | Fri Jan 15, 2016 10:08am EST Related: ELECTION 2016, POLITICS Friendly no more: Trump, Cruz erupt in bitter fight at Republican debate NORTH CHARLESTON, S.C. | BY STEVE HOLLAND AND JAMES OLIPHANT Republican presidential front-runner Donald Trump and top challenger Ted Cruz ended a longstanding truce in spectacular fashion on Thursday night with bitter exchanges during what may have been Trump's strongest debate performance to date. The New York billionaire and the Texas senator appeared to have a split decision by the end of the night, a sign that for all the bluster, little took place that could derail Trump from his lead position with a contest in Iowa on Feb. 1 to begin the search for a Republican presidential nominee.
Projections that the debate would be a free-for-all were accurate. Beyond the Trump-Cruz theatrics, U.S. Senator Marco Rubio of Florida turned in a pugnacious performance with attacks on Cruz and New Jersey Governor Chris Christie. Florida Governor Jeb Bush presented himself as a voice of reason against Trump.
A Google snap poll showed viewers believed Trump, who in the most recent debates was at times less engaged, won the night with 37.3 percent to Cruz's 26.6 percent and Rubio's 12.1 percent.
Until the Fox Business Channel debate in North Charleston, South Carolina, Trump and Cruz had been friendly because they have both been chasing conservatives of the Tea Party movement and did not want to anger them.
With Trump now needing to fend off Cruz's rise in Iowa, he pushed his charge that Cruz may not be constitutionally qualified to serve as president because he was born in Canada. The U.S. Constitution says only "natural born" citizens can become president of the United States.
"Who the hell knows if you can even serve in office?" Trump told Cruz, drawing a scattering of boos in the audience. Born in Calgary, Alberta, to a U.S. citizen mother and a Cuban father, Cruz accused Trump of bringing up his birthplace simply because Cruz was leading some polls in Iowa.
Cruz said Trump, who led the movement questioning whether the Hawaiian-born President Barack Obama was really from the United States, had asked his lawyers to look into the issue of Cruz's birth in September and concluded there were no issues.
"Since September, the Constitution hasn't changed, but the poll numbers have," Cruz said. "And I recognize that Donald is dismayed that his poll numbers are dropping in Iowa, but the facts and the law here are really clear."
Trump said Democrats would sue if Cruz were on the Republican ticket, putting their party's chances of winning at risk. RELATED COVERAGE › Donald Trump says he would tax Chinese goods to stop currency devaluation Cruz shot back that he had spent many years studying constitutional law: "I'm not going to be taking legal advice from Donald Trump."
The birthright issue has dogged American politics before: 2008 Republican nominee John McCain survived questions about his birth in Panama because he was born on a U.S. military installation there and it was judged to be U.S. soil. In 1967, Republican candidate George Romney faced questions about his birth in Mexico, but his candidacy never advanced far and the issue was abandoned.
'NEW YORK VALUES' While Cruz seemed to have parried the attack for now, he was stung by Trump on another issue: Whether people who live in New York City have the same values as other Americans. Cruz has lately begun denouncing "New York values" to connect Trump to the city's famous liberalism.
"Everyone understands that the values of New York City are socially liberal, are pro-abortion, are pro-gay marriage," Cruz said.
Trump, in perhaps his most heartfelt remarks of the night, harked back to New York's response to the Sept. 11, 2001, attacks to defend his home city.
"The people in New York fought and fought and fought, and we saw more death, and even the smell of death... And it was with us for months, the smell, the air.
"And we rebuilt Downtown Manhattan, and everybody in the world watched and everybody in the world loved New York and loved New Yorkers. And I have to tell you, that was a very insulting statement that Ted made," Trump said.
Rubio, in third place behind Trump and Cruz in Iowa and hoping a strong outcome there will help him in the New Hampshire primary on Feb. 9, frequently inserted himself into arguments and tried to put pressure on Cruz.
RELATED COVERAGE › Mainstream Republicans fret as Trump and Cruz strengthen in presidential race › Trump fans in Iowa cheer his debate performance He accused Cruz of proposing a value added tax as part of his tax plan and of being soft on immigration.
"That is not consistent conservatism," he said. "That is political calculation."
He attacked Christie as well, accusing him of have liberal positions on education policy and abortion. Christie interrupted a Rubio-Cruz exchange with this blast:
"I'd like to interrupt this debate on the floor of the Senate. You had your chance, Marco you blew it," he said.
Cruz, who has taken the lead in some polls of Iowa Republican voters, did well on social media. Social media monitoring tool Zoomph saw total positive mentions for Cruz climb by more than 150 percent while he sparred with Trump.
Trump is far ahead nationally. A Reuters/Ipsos rolling national poll on Jan. 12 showed Trump had 39 percent of the vote, Cruz 14.5 percent, Bush 10.6 percent, Carson 9.6 percent, while 6.7 percent favored Rubio.
For more on the 2016 presidential race, see the Reuters blog, "Tales from the Trail" (here)
(additional reporting by Emily Stephenson, Ginger Gibson, and Megan Cassella; Writing by Jeff Mason; editing by Grant McCool)
REUTERS/RANDALL HILL" "Opened in 1994 as the successor to the Transitional Immigrant Visa Processing Center in Rosslyn, Va., the NVC centralizes all immigrant visa preprocessing and appointment scheduling for overseas posts. The NVC collects paperwork and fees before forwarding a case, ready for adjudication, to the responsible post. The center also handles immigrant and fiancé visa petitions, and while it does not adjudicate visa applications, it provides technical assistance and support to visa-adjudicating consular officials overseas. Only two Foreign Service officers, the director and deputy director, work at the center, along with just five Civil Service employees. They work with almost 500 contract employees doing preprocessing of visas, making the center one of the largest employers in the Portsmouth area. The contractor,

Serco

, Inc., has worked with the NVC since its inception and with the Department for almost 18 years. The NVC houses more than 2.6 million immigrant visa files, receives almost two million pieces of mail per year and received more than half a million petitions from the U.S. Citizenship and Immigration Service (USCIS) in 2011. Its file rooms' high-density shelves are stacked floor-to-ceiling with files, each a collection of someone's hopes and dreams and each requiring proper handling."
"The Telgraph .. Police drop investigation into

Serco

prisoner transport contract The outsourcing group said there was no evidence of individual or corporate wrongdoing
The City of London Police has closed an investigation into

Serco

's prisoner transport contract after more than a year of work, enabling the firm to continue with the contract until 2018.
The Ministry of Justice called in the police in August 2013 to examine whether

Serco

had misleadingly recorded prisoners as being ready for court when they were not, in order to meet the performance criteria of the contract.
However,

Serco

said on Friday that the probe into the Prisoner Escort and Custody Services (PECS) contract had been closed after the police found no evidence to support bringing charges against the outsourcing firm or its staff.
"The information obtained was also sufficient for the City of London Police to conclude there was no evidence of any corporate-wide conspiracy or an intention to falsify figures to meet the DRACT [designated ready and available for court time] contract requirement by senior

Serco

management or at the board level of the company," the firm said in a statement. The Ministry of Justice had said it would end the contract immediately if the firm's board was found to have done wrong." "How Close Was Donald Trump To The Mob?
If Donald Trump wants to be a serious candidate for president, we deserve to know more about his business with mass murderers whose plunder of public and private funds added up to billions.
By David Marcus
JULY 28, 2015
Donald Trump is running for president. Many believed or hoped that the Donald's latest foray into national politics was nothing more than a public-relations move, not a serious attempt to reside at 1600 Pennsylvania Avenue.

But now that Trump holds the lead in national polls, as well as polls in Iowa and New Hampshire, it's time to take his campaign seriously. Media outlets like Huffington Post and the Wall Street Journal, which are covering Trump's run as an entertainment story, not a news story, are making a mistake. If Trump wants to be a serious candidate for president, and has the numbers to back it up, he must be vetted like a serious candidate for president. A good place to start is to take a hard look at Trump's ties to Philadelphia and New York organized-crime families.

Donald Trump's Connections to Organized Crime

Trump was building his eponymous empire of hotels, casinos, and high rises in the early 1980s in New York City and Atlantic City. In both places, the construction industry was firmly under the thumb of the mafia. And in both places there are literally concrete connections between La Cosa Nostra and Trump's lavish projects. Pulitzer Prize-winning journalist David Cay Johnston, who has covered Trump for decades, has written a very useful list of questions for Trump. Many focus on his ties to the mob. In addition in his 1992 book, "Trump, The Deals and the Downfall," author Wayne Barrett lays out a slew of suspicious dealings and associations.

The Atlantic City story starts with Trump's purchase of a bar, at twice its market value, from Salvatore Testa, a made man in the Philadelphia mafia and son of Philip "Chicken Man" Testa, who was briefly head of the Philly mob after Angelo Bruno's 1980 killing. Harrah's casino, half owned by Trump, would be built on that land, and Trump would quickly buy out his partner, Harrah's Entertainment, and rename the casino Trump Plaza.

Author Wayne Barrett lays out a slew of suspicious dealings and associations.

Trump Plaza's connection to the mob didn't end with the land purchase from Testa. Nicademo "Little Nicky" Scarfo (who became boss after the elder Testa was blown up) and his nephew Phillip "crazy Phil" Leonetti controlled two of the major construction and concrete companies in Atlantic City. Both companies, Scarf, Inc. and Nat Nat, did work on the construction of Harrah's, according the State of New Jersey Commission of Investigation's 1986 report on organized crime. In addition, Scarfo, whose reign as head of the Philly mob was one of the bloodiest in history, controlled the bartenders union, which represented Trump's workers in Atlantic City, according to George Anastasia's book, "Blood and Honor."

One more link to organized crime lurks in Trump's past Atlantic City dealings. He had a close association with Kenny Shapiro, an investment banker for Scarfo. According to secret recordings of then Scarfo attorney Robert F. Simone, Shapiro was intimately involved with bribing Atlantic City Mayor Michael J. Matthews, whose term would end in 1984 with a conviction on extortion charges. On the tapes, in 1983, Simone, talking about Leonetti, states: "He's a nice-looking boy…Nicky's nephew, he can sit with the…mayor. Ah, and Kenny's (Shapiro) got the mayor through this kid Phillip."

The Connections Don't End in Atlantic City

Trump's association and business dealings with known mafia figures was not limited to his Atlantic City projects. In New York City, several of his buildings were built by S&A Concrete Co., a concern partly owned by Anthony "Fat Tony" Salerno, the boss of the Genovese crime family. In addition to this business relationship, Trump and Salerno were both represented by high-power attorney Roy Cohn. In his book, Barrett cites an anonymous source who confirms that on at least one occasion Trump and Salerno had a sit-down in Cohn's apartment. Trump has denied this claim in the past.

How can the candidate who promises to secure the border and bring good jobs back to America explain having farmed out good-paying jobs to a bunch of illegal immigrants?

Is it reasonable to assume that Trump had no idea that S&A was run by Salerno's Genovese borgata when Trump's own attorney was so closely linked to that organization? After all, if Trump (who likes to point out that he has "one of the highest IQs") is as smart as he would have everyone believe, how could he have been so naive?

Another issue that needs to be addressed in Trump's New York operations is the use of undocumented Polish workers to demolish the Bonwit Teller building, which made way for the Trump Tower. Only a handful of union workers from Housewreckers Local 95 were employed on the site, the vast majority were illegal Polish alien workers, toiling under inhumane conditions, and wildly underpaid. Trump and his associates were found guilty in 1991 of conspiring to avoid paying pension and welfare fund contributions.

Two questions arise from this. First, how did Trump get away with using such obvious scab labor without raising the ire of local 95? More importantly, how can the candidate who promises to secure the border and bring good jobs back to America explain having farmed out good-paying jobs, legally entitled to American workers, instead to a bunch of illegal immigrants? When the rubber hit the road Donald Trump didn't walk the walk, he lined his pockets and sold out American workers.

Is it possible that Trump was simply involved in an industry which in the early 1980s was so infiltrated by the mafia that he couldn't help but have tangential ties? Could this myriad of associations, points of contact, and shared affiliations with known mobsters just be the price of doing business in that business at that time? Sure. And if Trump were just a private citizen, businessman, and reality TV star, he would be under no obligation to explain any of this. But he isn't. He is the frontrunner for the Republican nomination for president of the United States.

"Super

Serco

bulldozes ahead
By DAILY MAIL REPORTER
UPDATED: 23:00 GMT, 1 September 2004


SERCO

has come a long way since the 1960s when it ran

[Resilience exercises and]

the 'four-minute warning' system to alert the nation to a ballistic missile attack.

Today its £10.3bn order book is bigger than many countries' defence budgets. It is bidding for a further £8bn worth of contracts and sees £16bn of 'opportunities'.

Profit growth is less ballistic. The first-half pre-tax surplus rose 4% to £28.1m, net profits just 1% to £18m. Stripping out goodwill, the rise was 17%, with dividends up 12.5% to 0.81p.



Serco

runs the Docklands Light Railway, five UK prisons, airport radar and forest bulldozers in Florida.

Chairman Kevin Beeston said: 'We have virtually no debt and more than 600 contracts.'

The shares, 672p four years ago, rose 8 1/4p to 207 1/4p, valuing

Serco

at £880m or nearly 17 times earnings.

Michael Morris, at broker Arbuthnot, says they are 'a play on UK government spend' which is rising fast."

"The Washington Post Highlights How Trump Injected Right-Wing Fringe News Into Mainstream Coverage
Blog ››› December 11, 2015 9:51 PM EST ››› DAYANITA RAMESH

Once a small fringe, this "alternative" information ecosystem now includes websites, talk-radio programs, newsletters, conferences and "citizen journalists" who promote, debate and inflate such questionable causes as vaccine denial, climate-change skepticism , and the supposedly imminent imposition of sharia law in America. The fringe nowadays often injects its ideas into the mainstream by gaining the attention of sources broadly popular among conservatives, such as Fox News and the Drudge Report, which devoted attention to rumors that the Operation Jade Helm military exercises last summer in the southwest U.S. were a prelude to a crackdown on civil liberties.

"There's an information-age tsunami out there that just keeps getting bigger and bigger," said Steve Smith, a veteran newspaper editor who now teaches journalism at the University of Idaho. "When you combine this digital tsunami with the loss of quality and quantity in American journalism [due to cutbacks and economic woes] over the years . . . journalists just don't have the ability to keep up once a false narrative gains speed."

At the same time, Trump has been the most aggressive in the Republican field in denouncing the mainstream media, the erstwhile arbiter of fact. Many of his condemnations of mainstream reporters have been echoed by Trump's army of Twitter followers and supportive websites, such as the conservative Breitbart.com.

Trump, in turn, cites his Twitter followers as the source for some of his own non-facts, such as his recent claim that African Americans killed 81 percent of white homicide victims (the actual number is closer to 15 percent, according to Factcheck.org). He defended his position of not allowing Muslims to enter the United States by citing a poll conducted by Center for Security Policy, a think tank known for a variety of conspiracy theories, such as that members of the Muslim Brotherhood have infiltrated the Obama administration. The result is a kind of self-reinforcing information loop in which Trump introduces some inaccurate statement, is called on it by the news media, which is then denounced by Trump for its supposed bias against him.

Trump's most famously false contention, of course, was his long, pre-campaign embrace of "birtherism," the notion that President Obama wasn't born on American soil and is therefore ineligible to be president. Despite ample evidence to the contrary, including a birth certificate issued in Hawaii and a contemporaneous newspaper birth announcement, birther sites -- from Birthers.org to Obamabirthbook.com -- are strewn across the Internet, actively promoting a debunked thesis." "Who is that woman above? Montreal author Maurice Philipps wants to know. He has vividly contended that the assassination of JFK has a solide Montreal connection. He's written a book or two about it but they're in French so the conspiracy industry hasn't really caught onto his ideas. He cites Lucien Rivard, Willie Obront, and a number of 60s era Montreal crime lords as potentially being in on the action. He raises suspicion about local lawyer Louis Mortimer Bloomfield (pictured) whose letters have been sealed by the national archives because - the theory has it - they connect him to the murder of Kennedy. It is claimed that Lee Harvey Oswald was in Montreal in June 1963, just months prior to his killing JFK. An FBI report cites customs officer JP Tremblay who spotted Oswald doling out pro-Castro pamphlets on the corner of St. James and McGill (where Montreal's World Trade Center now stands) with the two people photographed above. It's no secret that Oswald was involved in the Fair Play for Cuba Committee - likely as an infiltrator - but the idea that he hung out in Montreal remains unconfirmed. The Montreal Star published an article stating that an unnamed police officer confirmed that Oswald had been in Montreal for a Ban the Bomb protest in front of the US Embassy but it was never confirmed. The unidentified eerie-looking woman standing next to well-known lefty Fred Moore could be the key as she was apparently with Oswald here. If she could be located 44 years later it might be worth asking her about this stuff." "OSWALD IN MONTREAL: WAS OSWALD SENT TO CANADA TO INFILTRATE THE COMMITTEE FOR NONVIOLENT ACTION (CNVA) ? Even if most researchers of the JFK assassination may dismiss entirely the possibility that Lee Harvey Oswald made a trip to Montreal in the Summer of 1963, some researchers invested lot of efforts to find out the truth about this rumor. For one, researcher Gary Shaw who initiated many FOIA requests on the JFK assasination, went at length to obtain more files about the reported sighting of Oswald in Montreal. Shaw even went as far as filing court procedures against the FBI to obtain an album of photographs of the Quebec-Washington-Guantanamo walk for peace, listed in Warren Commission exhibits listing. The photographs were annexed to a heavily redacted FBI memorandum dealing with allegations that Lee Harvey Oswald was in Montreal during the Summer of 1963. Not small hearsay rumours, the allegations were in fact an official report from a US Customs senior representative to the effect that a Canadian Custom and Excise investigator (Jean-Paul Tremblay) saw Lee Harvey Oswald distributing Fair Play for Cuba Committee leaflets in Montreal. The report even stated that the investigator was able to identified two individuals that were distributing leaflets with Oswald from photographs taken during the Quebec-Washington-Guantanamo Walk for peace. After many court orders, appeals and reversals, in 1984 the FBI succeed to keep the photo album away from Gary Shaw and the public eye. But 8 years later, in 1992, the JFK Records Act forced the FBI to open its files, and the album, with lot of other documents on Oswald' Montreal sighting, were made available at the National Archives. I was able to consult and photocopy them during a short visit in 1996. To my knowledge, nobody ever published them. In the present series of posts, I will put online the ten photographs that were in this album and new un-redacted memos that even specify the name of one man that was distributing FPCC leaflets with Oswald. Photograph #1 and #2 of this album are reproduced below. They are the most interesting of them all because, according to Jean-Paul Tremblay, characters #1 and #2 (the two at the left) were with Oswald in Montreal. In a memo that I will also reproduce in the next post, character #1 is identified as Fred Moore, an important figure of the USA non-violent movement of the sixties. Was Oswald sent in Montreal to infiltrate this movement? That's what we will discuss in the next posts.
"

Serco

Combined Resilience Exercising
http://www.epcollege.com/EPC/media/MediaLibrary/Downloads/Gold-Standard.pdf

Types of Exercise Workshop Exercises These are structured discussion events where participants can explore issues in a less pressurized environment.

They are an ideal way of developing solutions, procedures and plans rather than the focus being on decision making. Table Top Exercises These involve a realistic scenario and will follow a time line, either in real-time or with time jumps to concentrate on the more important areas. The participants would be expected to be familiar with the plans and procedures that are being used although the exercise tempo and complexity can be adjusted to suit the current state of training and readiness. Simulation and media play can be used to support the exercise. Table-top exercises help develop teamwork and allow participants to gain a better understanding of their roles and that of other agencies and organisations.

Command/Control Post Exercises These are designed primarily to exercise the senior leadership and support staff in collective planning and decision making within a strategic grouping. Ideally such exercises would be run from the real command and control locations and using their communications and information systems. This could include a mix of locations and varying levels of technical simulation support. The Gold Standard system is flexible to allow the tempo and intensity to be adjusted to ensure maximum training benefit, or to fully test and evaluate the most important aspects of a plan. Such exercises also test information flow, communications, equipment, procedures, decision making and coordination.

Simulation and Media Support The method of delivering an exercise is flexible and will be designed with the client to meet their requirements with options ranging from simple paper-based delivery through to full use of their real communications systems [

Red

Switch Network and Hawkeye onion router surveillance aircraft] and advance computer simulation

[In Trump's death pool and war room suites]

. In addition, media play can also be added in the form of news injects and the provision of experienced journalists and television crews to help test procedures and also assist in training key staff.

Gold Standard Emergency Planning College
The Hawkhills, Easingwold, York North Yorkshire, YO61 3EG +44(0) 1347 821406
enquiries@emergencyplanningcollege.com www.epcollege.com"
"Yes, Liberals Admire Dictators December 1st, 2013 | R. Rados You can quit pretending to be shocked when you hear that Justin Trudeau admires China's dictatorship for its ability to control the country's economy. His father admired Hitler and Mussolini in his younger, more naive years. In his later years he admired Fidel Castro. Despite all of the shock feigned by conservatives and liberals alike, the Trudeau family's beliefs fall perfectly in line with standard liberal ideology. Liberals believe in government. Most liberals have more faith in government than some Catholics have in Christ. What makes their belief in government less difficult to swallow is their clever addition of equality. Liberals believe that everyone and their wealth should belong to the government, regardless of race, creed, or class. To make their dogma sound more appetizing to a wider audience, they use words like community, people, and country in place of government. When all is said and done, there is absolutely nothing shocking or atypical about anything Justin Trudeau believes. The only appropriate place for shock is in between all of the sophomoric and absurd ways he chooses to express himself. "When people come together to create opportunities for one another, the dreams we have in common will crowd out the fears that would divide us. For it is not the political class, but the middle class that unites this country." That was Justin Trudeau trying to reword everything his father used to say, without the intellectual twist. People, together, dreams, opportunities – those are all very typical liberal words. If we reword that statement to express what Trudeau was really trying to say, we get something more straightforward. "When we pay more taxes, the government can create more jobs for everyone. Stephen Harper sucks." That was what Justin Trudeau meant when he made his pseudo-intellectual statement. It's very unlikely that Trudeau was talking about people coming together voluntarily, without government intervention, to create jobs for each other. In the liberal lexicon, an opportunity is a job and people are the government. When Trudeau talks about the things that divide us, he's talking about class and wealth. Undoubtedly, his solution to this division involves redistribution and the enforcement of economic equality. When Trudeau talks about the political class, he means Stephen Harper, not himself or his father. If Trudeau isn't talking about using government to make our dreams come true and our divisions disappear, then he must be using the Liberal leadership to advance his own career in motivational speaking. Do the math. The Liberals don't have a reputation for making the government smaller and less intrusive. Unless Trudeau openly expresses an intention to move the Liberal Party toward the libertarian fringe, we have no reason to believe he isn't talking about expanding the government and its role." "

Serco

farewell to NPL after 19 years of innovation

[outsourced by David Cameron at Treasury]

… 8 January 2015

Serco

said goodbye to the National Physical Laboratory (NPL) at the end of December 2014 after 19 years of extraordinary innovation and science that has seen the establishment build a world-leading reputation and deliver billions of pounds of benefit for the UK economy. It has been estimated that work carried out by the Centre of Carbon Measurement at NPL will save eight million tonnes of carbon emissions reductions (2% of UK footprint) and over half a billion pounds in economic benefit [bullshit] over the next decade. .. · NPL's caesium fountain atomic clock is accurate to 1 second in 158 million years and NPL is playing a key role in introducing rigour to high frequency

[Hawkeye death-pool]

trading in the City through NPLTime." "[

HSBC

and

Serco

's] 8(a) Business Development Program[edit] The 8(a) Business Development Program [controlled through

Serco

protégée Base One Technologies and Clinton Nine Eyes servers] assists in the development of small businesses owned and operated by individuals who are socially and economically disadvantaged, such as women and minorities. The following ethnic groups are classified as eligible: Black Americans; Hispanic Americans; Native Americans (American Indians, Eskimos, Aleuts, or Native Hawaiians); Asian Pacific Americans (persons with origins from Burma, Thailand, Malaysia, Indonesia, Singapore, Brunei, Japan

[Mineta interned in WWII]

, China (including Hong Kong), Taiwan, Laos, Cambodia (Kampuchea), Vietnam, Korea, The Philippines,U.S. Trust Territory of the Pacific Islands (Republic of Palau), Republic of the Marshall Islands, Federated States of Micronesia, the Commonwealth of the Northern Mariana Islands, Guam, Samoa, Macao, Fiji, Tonga, Kiribati, Tuvalu, or Nauru); Subcontinent Asian Americans (persons with origins from India, Pakistan, Bangladesh, Sri Lanka, Bhutan, the Maldives Islands or Nepal). In 2011, the SBA, along with the FBI and the IRS, uncovered a massive scheme to defraud this program. Civilian employees of the U.S. Army Corps of Engineers, working in concert with an employee of Alaska Native Corporation Eyak Technology LLC allegedly submitted fraudulent bills to the program, totaling over 20 million dollars, and kept the money for their own use.[26] It also alleged that the group planned to steer a further 780 million dollars towards their favored contractor.[27]"

Yours sincerely,

Field McConnell, United States Naval Academy, 1971; Forensic Economist; 30 year airline and 22 year military pilot; 23,000 hours of safety; Tel: 715 307 8222

David Hawkins Tel: 604 542-0891 Forensic Economist; former leader of oil-well blow-out teams; now sponsors Grand Juries in CSI Crime and Safety Investigation