by
United States Marine Field McConnell
Plum

City Online - (

AbelDanger.net

)
January 16, 2016
1.
Abel Danger
(
AD
) asserts that agents of
Serco
– the UK's former radio patent monopoly founded as RCA GB in 1929 – are operating as a resilient pedophile brain which tracks elite pedophiles and then blackmails them while death-pool betting on the times of death at targeted assassination or mass-casualty events.
2.
AD
asserts that
Serco
's agents equipped hotel suites and Boeing aircraft – used by pedophile guests of a Clinton or Donald Trump – with the Defense
Red
Switch Network to synchronize news injects and media plays for Resilience 9/11.
3.
AD
asserts that
Serco
used the
Red
Switch to track pedophiles through Hull House, Boeing HQ and various elite hotels in Chicago and help Valerie Jarrett's insiders dump and pump Dow Jones futures contracts during the 9/11 attacks.
United States Marine Field McConnell (
http://www.abeldanger.net/2010/01/field-mcconnell-bio.html
) offers to show concerned Americans how to win a Resilience war.
It is now Earth Death Day + 47.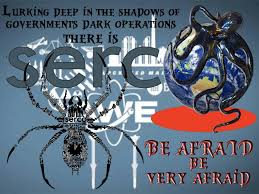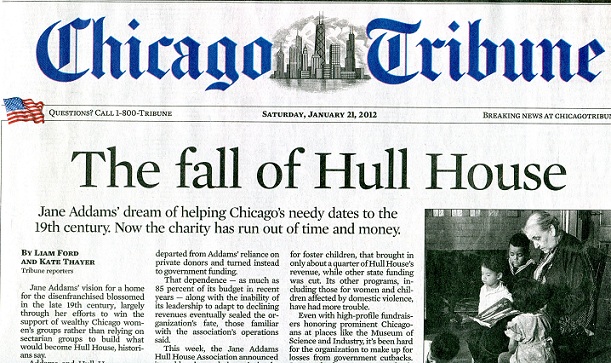 Why Isn't the Media asking About Donald Trump's Mob Connections?
Serco

... Would you like to know more?
"Bill Clinton identified in lawsuit against his former friend and pedophile Jeffrey Epstein who had 'regular' orgies at his Caribbean compound that the former president visited multiple times The former president was friends with Jeffrey Epstein, a financier who was arrested in 2008 for soliciting underage prostitutes A new lawsuit has revealed how Clinton took multiple trips to Epstein's private island where he 'kept young women as sex slaves' Clinton was also apparently friends with a woman who collected naked pictures of underage girls for Epstein to choose from He hasn't cut ties with that woman, however, and invited her to Chelsea's wedding Comes as friends now fear that if Hillary Clinton runs for president in 2016, all of their family's old scandals will be brought to the forefront Epstein has a host of famous friends including Prince Andrew who stayed at his New York mansion AFTER his arrest By DAILY MAIL REPORTER PUBLISHED: 14:06 GMT, 19 March 2014 | UPDATED: 02:10 GMT, 6 January 2015 "Details on Bill Clinton's ride on pedophile's 'Lolita Express' sought By PAUL BEDARD (@SECRETSBEDARD) • 6/23/15 9:11 PM The taxpayer watchdog group Judicial Watch announced Tuesday that it filed suit for the costs of U.S. Secret Service protection of former President Bill Clinton when he rode on convicted sex offender Jeffrey Epstein's private jet, dubbed the "Lolita Express."
(Washington, DC) - Judicial Watch announced today that on June 15, 2015, it filed a Freedom of Information Act (FOIA) lawsuit against the Department of Homeland Security (DHS) to obtain records of all Secret Service expenses incurred to provide "security and or/other services" to former President Bill Clinton during his trips to the Caribbean island of convicted sex offender Jeffrey Epstein (Judicial Watch v. U.S. Department of Homeland Security (No. 1:15-cv-00915)). According to the flight logbook obtained and first reported by Gawker.com, Clinton took more than a dozen trips aboard the private jet of convicted sex offender Jeffrey Epstein and was at least on one occasion accompanied by "4 secret service." The logbooks also show Clinton flew alongside a woman who prosecutors believe procured underage girls to service Epstein and others.
Judicial Watch filed the FOIA lawsuit after DHS failed to comply with a January 15, 2015, FOIA request to the U.S. Secret Service, seeking the following:
Any and all records reflecting expenses incurred to provide security and/or other services to former President Bill Clinton and any companions for trips to the Caribbean island owned by Jeffrey Epstein known as Little St. James from 2001 to the present date.
The scandal involving the Epstein's Boeing 727, dubbed the "Lolita Express," and his private Caribbean Island of Little Saint James first came to light in December 2014, when Virginia Roberts – now a married, 31-year-old mother of three – filed an affidavit in a Florida federal court charging that at age 15 she was procured by socialite Ghislaine Maxwell to satisfy the sexual needs of Epstein and his friends."
"Don't forget — Valerie Jarrett Is The Real Instigator Of The Evil Behind The Obozo Curtain….. Sunday, June 2, 2013 0:04 (Before It's News) Don't forget — Valerie Jarrett Is The Real Instigator Of The Evil Behind The Obozo Curtain….. Posted By: Watchman Date: Wednesday, 29-May-2013 12:50:03 In Response To: THEWASHINGTON POST HITS OBAMA! (TwinFlame) We have often heard Valerie Jarrett is the de-facto President. That might not be far from the truth.
Our team has been exhaustively researching this woman,…again.
We went back over notes, articles and saved links, as well digging deeper into new documents that we've gotten a hold of.
Valerie Jarret is very powerful.
I am hoping to keep our article brief, but there is an awful lot to share.
As you may know, Valerie Jarrett is Obama' closest cabinet member. That is no coincidence. She is one who helped get him where he is.
Sure, he knew all the street radicals, but it was Valerie who really got his foot in the door. Without her, he'd still be hustling votes for other "Made" Chicago politicians.
First we'll start with a little personal background on Ms Jarrett, then we will lay out the sheer magnitude of the corruption that infests Chicago and has now taken hold in the White House itself.
.. "Jarrett became the President and Chief Executive Officer of The Habitat Company on January 31, 2007. She had served as Executive Vice President of Habitat for 12 years. Prior to that, Jarrett served for eight years in Chicago government as Deputy Corporation Counsel
for Finance and Development, Deputy Chief of Staff for Mayor Richard M. Daley, and Commissioner of the Department of Planning and Development. Before her city government service, Ms. Jarrett practiced law with two private law firms. From 1995 to 2003, Jarrett served as Chairman of the Chicago Transit Board. Jarrett also served as Chairman of the Board of the Chicago Stock Exchange from April 2004 through April 2007. She was a Director of the Federal Reserve Bank of Chicago from January 2006 through April 2007."
"Trump Shuttle, Inc., doing business as Trump Airlines, was an airline owned by Donald Trump from 1989 to 1992.[1] The landing rights and some of the physical assets necessary to operate the shuttle flights were originally part of Eastern Air Lines and known as the Eastern Air Lines Shuttle. It operated hourly flights on Boeing 727 aircraft from LaGuardia Airport in New York City to Logan International Airport in Boston, Massachusetts and Ronald Reagan Washington National Airport in Washington, D.C., then known as Washington National Airport at the time Trump Shuttle operated. Trump Airlines also had regularly scheduled flights between LaGuardia and Orlando International Airport in Orlando, Florida.
History[edit]
As the financial outlook for Eastern Air Lines became more pessimistic in the late 1980s, the carrier began to sell its routes and aircraft. It organized its profitable Northeastern air shuttle operation into a separate company headed by Bruce Nobles with the intent of selling it to raise cash. On October 5, 1988, amidst a prolonged threatened mechanics' strike action, Donald Trump arranged to purchase the shuttle. In June 1989 the deal was completed, financed through a $380 million loan from a syndicate of 22 banks. The new airline began service as Trump Shuttle on June 23. Its IATA designator code, TB, has since been assigned to Jetairfly.
Trump pushed to make the new shuttle a luxury service and a marketing vehicle for the Trump name. Its aircraft were newly painted in white livery and the interiors redecorated with such features as maple wood veneer, chromeseat belt latches, and gold colored lavatory fixtures. The airline also was a leader in the adoption of advanced technologies; it introduced some of the first passenger self-service check-in kiosks in coordination with Kinetics at its LaGuardia base and partnered with LapStop, a startup firm which rented laptop computers to passengers.
Trump's previous experience with airlines was operating a scheduled helicopter service to Atlantic City, New Jersey. Trump was to expand this service to include helicopters from Manhattan to LaGuardia Airport and to offer scheduled helicopter service between New York and the Hamptons. The airline operated three 24 seat Sikorsky S-61 and two Boeing 234 Commercial Chinook helicopters for a brief period.[2] The airline also maintained and operated a single Eurocopter AS332 Super Puma as an executive transport.[3]
Almost from its inception, the company encountered financial problems. The Shuttle's core passengers chose it for its convenience, not its costly luxury features, and during the prolonged labor strike at Eastern Shuttle many defected to the competing Pan Am Shuttle or to Amtrak's Metroliner service. In late 1989 the U.S. Northeast entered an economic recession which depressed demand, while the August 1990 Iraqi invasion of Kuwait caused jet fuel prices to double. Trump Shuttle never turned a profit. The high debt load incurred in the company's formation unnerved Trump's creditors as his other high profile, highly leveraged interests failed. In September 1990 the loans were defaulted and ownership of the airline passed to its creditor banks, led by Citicorp. With airline share prices depressed by the recession and anticipation of the Gulf War, they were unable to sell the operation at a desired price despite lengthy negotiations first with Northwest Airlines, then American Airlines and US Air Group.
The banks finally negotiated a complex marketing arrangement in which US Air Group would assume 40% ownership and agree to manage the operation for ten years, including fares, financial record keeping, advertising, promotions, aircraft maintenance, and labor relations. The same agreement gave USAir an option to purchase the entire shuttle operation on or after October 10, 1996 with an exclusive right to do so until April 10, 1997. On April 7, 1992 Trump Shuttle ceased to exist when it was merged into a new corporation, Shuttle, Inc., which began operating as the USAir Shuttle on April 12, 1992. US Airways subsequently purchased the remainder of Shuttle, Inc. on November 19, 1997, and the service subsequently operated under the name US Airways Shuttle. Shuttle, Inc. remained as a subsidiary of US Air Group until July 1, 2000, when it was merged into US Airways. In October 2015, US Airways merged with American Airlines, at which point the shuttle became the American Airlines Shuttle.
The demise of the shuttle almost meant a demise of Trump's scheduled helicopter service to Atlantic City and the Hamptons.[citation needed] However, he was to continue to operate a private service for highrollers. Trump's involvement in airlines was evoked frequently in the television show The Apprentice."
"Opened in 1994 as the successor to the Transitional Immigrant Visa Processing Center in Rosslyn, Va., the NVC centralizes all immigrant visa preprocessing and appointment scheduling for overseas posts. The NVC collects paperwork and fees before forwarding a case, ready for adjudication, to the responsible post. The center also handles immigrant and fiancé visa petitions, and while it does not adjudicate visa applications, it provides technical assistance and support to visa-adjudicating consular officials overseas. Only two Foreign Service officers, the director and deputy director, work at the center, along with just five Civil Service employees. They work with almost 500 contract employees doing preprocessing of visas, making the center one of the largest employers in the Portsmouth area. The contractor,

Serco

, Inc., has worked with the NVC since its inception and with the Department for almost 18 years. The NVC houses more than 2.6 million immigrant visa files, receives almost two million pieces of mail per year and received more than half a million petitions from the U.S. Citizenship and Immigration Service (USCIS) in 2011. Its file rooms' high-density shelves are stacked floor-to-ceiling with files, each a collection of someone's hopes and dreams and each requiring proper handling." "The Telgraph .. Police drop investigation into

Serco

prisoner transport contract The outsourcing group said there was no evidence of individual or corporate wrongdoing
The City of London Police has closed an investigation into

Serco

's prisoner transport contract after more than a year of work, enabling the firm to continue with the contract until 2018.
The Ministry of Justice called in the police in August 2013 to examine whether

Serco

had misleadingly recorded prisoners as being ready for court when they were not, in order to meet the performance criteria of the contract.
However,

Serco

said on Friday that the probe into the Prisoner Escort and Custody Services (PECS) contract had been closed after the police found no evidence to support bringing charges against the outsourcing firm or its staff.
"The information obtained was also sufficient for the City of London Police to conclude there was no evidence of any corporate-wide conspiracy or an intention to falsify figures to meet the DRACT [designated ready and available for court time] contract requirement by senior

Serco

management or at the board level of the company," the firm said in a statement. The Ministry of Justice had said it would end the contract immediately if the firm's board was found to have done wrong." "How Close Was Donald Trump To The Mob?
If Donald Trump wants to be a serious candidate for president, we deserve to know more about his business with mass murderers whose plunder of public and private funds added up to billions.
By David Marcus
JULY 28, 2015
Donald Trump is running for president. Many believed or hoped that the Donald's latest foray into national politics was nothing more than a public-relations move, not a serious attempt to reside at 1600 Pennsylvania Avenue.

But now that Trump holds the lead in national polls, as well as polls in Iowa and New Hampshire, it's time to take his campaign seriously. Media outlets like Huffington Post and the Wall Street Journal, which are covering Trump's run as an entertainment story, not a news story, are making a mistake. If Trump wants to be a serious candidate for president, and has the numbers to back it up, he must be vetted like a serious candidate for president. A good place to start is to take a hard look at Trump's ties to Philadelphia and New York organized-crime families.

Donald Trump's Connections to Organized Crime

Trump was building his eponymous empire of hotels, casinos, and high rises in the early 1980s in New York City and Atlantic City. In both places, the construction industry was firmly under the thumb of the mafia. And in both places there are literally concrete connections between La Cosa Nostra and Trump's lavish projects. Pulitzer Prize-winning journalist David Cay Johnston, who has covered Trump for decades, has written a very useful list of questions for Trump. Many focus on his ties to the mob. In addition in his 1992 book, "Trump, The Deals and the Downfall," author Wayne Barrett lays out a slew of suspicious dealings and associations.

The Atlantic City story starts with Trump's purchase of a bar, at twice its market value, from Salvatore Testa, a made man in the Philadelphia mafia and son of Philip "Chicken Man" Testa, who was briefly head of the Philly mob after Angelo Bruno's 1980 killing. Harrah's casino, half owned by Trump, would be built on that land, and Trump would quickly buy out his partner, Harrah's Entertainment, and rename the casino Trump Plaza.

Author Wayne Barrett lays out a slew of suspicious dealings and associations.

Trump Plaza's connection to the mob didn't end with the land purchase from Testa. Nicademo "Little Nicky" Scarfo (who became boss after the elder Testa was blown up) and his nephew Phillip "crazy Phil" Leonetti controlled two of the major construction and concrete companies in Atlantic City. Both companies, Scarf, Inc. and Nat Nat, did work on the construction of Harrah's, according the State of New Jersey Commission of Investigation's 1986 report on organized crime. In addition, Scarfo, whose reign as head of the Philly mob was one of the bloodiest in history, controlled the bartenders union, which represented Trump's workers in Atlantic City, according to George Anastasia's book, "Blood and Honor."

One more link to organized crime lurks in Trump's past Atlantic City dealings. He had a close association with Kenny Shapiro, an investment banker for Scarfo. According to secret recordings of then Scarfo attorney Robert F. Simone, Shapiro was intimately involved with bribing Atlantic City Mayor Michael J. Matthews, whose term would end in 1984 with a conviction on extortion charges. On the tapes, in 1983, Simone, talking about Leonetti, states: "He's a nice-looking boy…Nicky's nephew, he can sit with the…mayor. Ah, and Kenny's (Shapiro) got the mayor through this kid Phillip."

The Connections Don't End in Atlantic City

Trump's association and business dealings with known mafia figures was not limited to his Atlantic City projects. In New York City, several of his buildings were built by S&A Concrete Co., a concern partly owned by Anthony "Fat Tony" Salerno, the boss of the Genovese crime family. In addition to this business relationship, Trump and Salerno were both represented by high-power attorney Roy Cohn. In his book, Barrett cites an anonymous source who confirms that on at least one occasion Trump and Salerno had a sit-down in Cohn's apartment. Trump has denied this claim in the past.

How can the candidate who promises to secure the border and bring good jobs back to America explain having farmed out good-paying jobs to a bunch of illegal immigrants?

Is it reasonable to assume that Trump had no idea that S&A was run by Salerno's Genovese borgata when Trump's own attorney was so closely linked to that organization? After all, if Trump (who likes to point out that he has "one of the highest IQs") is as smart as he would have everyone believe, how could he have been so naive?

Another issue that needs to be addressed in Trump's New York operations is the use of undocumented Polish workers to demolish the Bonwit Teller building, which made way for the Trump Tower. Only a handful of union workers from Housewreckers Local 95 were employed on the site, the vast majority were illegal Polish alien workers, toiling under inhumane conditions, and wildly underpaid. Trump and his associates were found guilty in 1991 of conspiring to avoid paying pension and welfare fund contributions.

Two questions arise from this. First, how did Trump get away with using such obvious scab labor without raising the ire of local 95? More importantly, how can the candidate who promises to secure the border and bring good jobs back to America explain having farmed out good-paying jobs, legally entitled to American workers, instead to a bunch of illegal immigrants? When the rubber hit the road Donald Trump didn't walk the walk, he lined his pockets and sold out American workers.

Is it possible that Trump was simply involved in an industry which in the early 1980s was so infiltrated by the mafia that he couldn't help but have tangential ties? Could this myriad of associations, points of contact, and shared affiliations with known mobsters just be the price of doing business in that business at that time? Sure. And if Trump were just a private citizen, businessman, and reality TV star, he would be under no obligation to explain any of this. But he isn't. He is the frontrunner for the Republican nomination for president of the United States.

"Super

Serco

bulldozes ahead
By DAILY MAIL REPORTER
UPDATED: 23:00 GMT, 1 September 2004


SERCO

has come a long way since the 1960s when it ran

[Resilience exercises and]

the 'four-minute warning' system to alert the nation to a ballistic missile attack.

Today its £10.3bn order book is bigger than many countries' defence budgets. It is bidding for a further £8bn worth of contracts and sees £16bn of 'opportunities'.

Profit growth is less ballistic. The first-half pre-tax surplus rose 4% to £28.1m, net profits just 1% to £18m. Stripping out goodwill, the rise was 17%, with dividends up 12.5% to 0.81p.



Serco

runs the Docklands Light Railway, five UK prisons, airport radar and forest bulldozers in Florida.

Chairman Kevin Beeston said: 'We have virtually no debt and more than 600 contracts.'

The shares, 672p four years ago, rose 8 1/4p to 207 1/4p, valuing

Serco

at £880m or nearly 17 times earnings.

Michael Morris, at broker Arbuthnot, says they are 'a play on UK government spend' which is rising fast."

"The Washington Post Highlights How Trump Injected Right-Wing Fringe News Into Mainstream Coverage
Blog ››› December 11, 2015 9:51 PM EST ››› DAYANITA RAMESH

Once a small fringe, this "alternative" information ecosystem now includes websites, talk-radio programs, newsletters, conferences and "citizen journalists" who promote, debate and inflate such questionable causes as vaccine denial, climate-change skepticism , and the supposedly imminent imposition of sharia law in America. The fringe nowadays often injects its ideas into the mainstream by gaining the attention of sources broadly popular among conservatives, such as Fox News and the Drudge Report, which devoted attention to rumors that the Operation Jade Helm military exercises last summer in the southwest U.S. were a prelude to a crackdown on civil liberties.

"There's an information-age tsunami out there that just keeps getting bigger and bigger," said Steve Smith, a veteran newspaper editor who now teaches journalism at the University of Idaho. "When you combine this digital tsunami with the loss of quality and quantity in American journalism [due to cutbacks and economic woes] over the years . . . journalists just don't have the ability to keep up once a false narrative gains speed."

At the same time, Trump has been the most aggressive in the Republican field in denouncing the mainstream media, the erstwhile arbiter of fact. Many of his condemnations of mainstream reporters have been echoed by Trump's army of Twitter followers and supportive websites, such as the conservative Breitbart.com.

Trump, in turn, cites his Twitter followers as the source for some of his own non-facts, such as his recent claim that African Americans killed 81 percent of white homicide victims (the actual number is closer to 15 percent, according to Factcheck.org). He defended his position of not allowing Muslims to enter the United States by citing a poll conducted by Center for Security Policy, a think tank known for a variety of conspiracy theories, such as that members of the Muslim Brotherhood have infiltrated the Obama administration. The result is a kind of self-reinforcing information loop in which Trump introduces some inaccurate statement, is called on it by the news media, which is then denounced by Trump for its supposed bias against him.

Trump's most famously false contention, of course, was his long, pre-campaign embrace of "birtherism," the notion that President Obama wasn't born on American soil and is therefore ineligible to be president. Despite ample evidence to the contrary, including a birth certificate issued in Hawaii and a contemporaneous newspaper birth announcement, birther sites -- from Birthers.org to Obamabirthbook.com -- are strewn across the Internet, actively promoting a debunked thesis." "

Serco

Combined Resilience Exercising
http://www.epcollege.com/EPC/media/MediaLibrary/Downloads/Gold-Standard.pdf

Types of Exercise Workshop Exercises These are structured discussion events where participants can explore issues in a less pressurized environment.

They are an ideal way of developing solutions, procedures and plans rather than the focus being on decision making. Table Top Exercises These involve a realistic scenario and will follow a time line, either in real-time or with time jumps to concentrate on the more important areas. The participants would be expected to be familiar with the plans and procedures that are being used although the exercise tempo and complexity can be adjusted to suit the current state of training and readiness. Simulation and media play can be used to support the exercise. Table-top exercises help develop teamwork and allow participants to gain a better understanding of their roles and that of other agencies and organisations.

Command/Control Post Exercises These are designed primarily to exercise the senior leadership and support staff in collective planning and decision making within a strategic grouping. Ideally such exercises would be run from the real command and control locations and using their communications and information systems. This could include a mix of locations and varying levels of technical simulation support. The Gold Standard system is flexible to allow the tempo and intensity to be adjusted to ensure maximum training benefit, or to fully test and evaluate the most important aspects of a plan. Such exercises also test information flow, communications, equipment, procedures, decision making and coordination.

Simulation and Media Support The method of delivering an exercise is flexible and will be designed with the client to meet their requirements with options ranging from simple paper-based delivery through to full use of their real communications systems [

Red

Switch Network and Hawkeye onion router surveillance aircraft] and advance computer simulation

[In Trump's death pool and war room suites]

. In addition, media play can also be added in the form of news injects and the provision of experienced journalists and television crews to help test procedures and also assist in training key staff.

Gold Standard Emergency Planning College
The Hawkhills, Easingwold, York North Yorkshire, YO61 3EG +44(0) 1347 821406
enquiries@emergencyplanningcollege.com www.epcollege.com"
"

Serco

farewell to NPL after 19 years of innovation

[outsourced by David Cameron at Treasury]

… 8 January 2015

Serco

said goodbye to the National Physical Laboratory (NPL) at the end of December 2014 after 19 years of extraordinary innovation and science that has seen the establishment build a world-leading reputation and deliver billions of pounds of benefit for the UK economy. It has been estimated that work carried out by the Centre of Carbon Measurement at NPL will save eight million tonnes of carbon emissions reductions (2% of UK footprint) and over half a billion pounds in economic benefit [bullshit] over the next decade. .. · NPL's caesium fountain atomic clock is accurate to 1 second in 158 million years and NPL is playing a key role in introducing rigour to high frequency

[Hawkeye death-pool]

trading in the City through NPLTime."

Yours sincerely,

Field McConnell, United States Naval Academy, 1971; Forensic Economist; 30 year airline and 22 year military pilot; 23,000 hours of safety; Tel: 715 307 8222

David Hawkins Tel: 604 542-0891 Forensic Economist; former leader of oil-well blow-out teams; now sponsors Grand Juries in CSI Crime and Safety Investigation