by
United States Marine Field McConnell
Plum

City Online - (

AbelDanger.net

)
January 17, 2016
1.
Abel Danger
(
AD
) asserts that
Serco
– a former RCA GB 1929 radio patent monopoly – is operating
resilient death pools
for Scotland's elite gamblers after the late David Stirling set up a long-range protection racket with the UK Cabinet Office in the '60s.
2.
AD
asserts that Hillary Clinton deployed
Serco
's 8(a) private military companies to attack a Burkina Faso hotel on January 16 and used the Defense
Red
Switch Network to synchronize news injects and media plays which blame an al-Qaeda group instead of Scotland's resilient death-pool gamblers at White's Club.
3. AD asserts that
Serco
8(a) companies use the
Red
Switch Network – illegally installed on the FS
Charles De Gaulle
prior to 9/11 – to swap the anti-ISIS chain of command with the USS
Harry S. Truman
and decoy investigations into the resilient death pools operated by Scotland's gambling elite – Cf. David Stirling.
United States Marine Field McConnell (
http://www.abeldanger.net/2010/01/field-mcconnell-bio.html
) offers to show Americans how to win a Resilience death pool war.
It is now Earth Death Day + 48.
White's Gentlemen's Club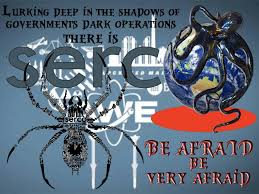 Burkina Faso attacks: 126 hostages freed in deadly siege - BBC News
Atterrissage d'un Hawkeye sur le Charles de Gaulle

USS Harry S. Truman (CVN 75) deploys from Norfolk, Va.
Serco

... Would you like to know more?

"Burkina Faso attack: At least 28 dead, scores freed after hotel siege By Faith Karimi and Sandra Betsis, CNN Updated 11:28 PM ET, Sat January 16, 2016 | Video Source: CNN Story highlights One American died, State Department says Burkina Faso President puts death toll at 28; more than 50 wounded "They ... kept shooting at people that seemed alive," survivor says (CNN)Attackers raided a luxury hotel in Burkina Faso overnight, shooting some and taking others hostage in a siege that lasted hours and ended with 28 people dead. An al Qaeda-linked terrorist group claimed responsibility for the assault at Splendid Hotel -- a popular meeting place for Western diplomats in the capital, Ouagadougou.
The attack began Friday night and dragged on under the cover of darkness. Security forces circled the perimeter to assess the situation before they stormed in hours later.
"Everyone was panicked and was lying down on the floor. There was blood everywhere, they were shooting at people at point blank," said Yannick Sawadogo, who survived the siege.
Security forces entered the hotel early Saturday and freed 126 hostages, half of whom were hospitalized, according to Burkina Faso's foreign minister, Alpha Barry.
Attack demonstrates al Qaeda revival in Africa
President Roch Marc Christian Kabore told the nation 28 people were killed and 54 others wounded. The injured included two Burkinabe police officers, one soldier and one service member from France.
It was unclear whether the death toll included the three attackers that Kabore said were killed.
'We could hear them talking'
Survivors described horrific scenes as the attackers paced and fired in the hotel Friday night.
"We could hear them talking and they were walking around and kept shooting at people who seemed alive," Sawadogo told CNN affiliate BFMTV.
Sawadogo said he escaped through a broken window, and could barely see because of smoke.
The West African nation's forces received logistical support from American and French troops. Shortly after the forces stormed the hotel, the sounds of gunshots faded. Hotel popular with diplomats The assault appeared well-planned, with some of the attackers coming to the hotel during the day and mingling with guests, authorities said. When darkness fell, more attackers joined them. Before the hotel assault, they attacked the Cappuccino café across the street, which had about 100 people, according to the state broadcaster.
They then took off to the Splendid Hotel, where they seized hostages.
Witnesses said the attackers wore turbans and spoke a language not native to Burkina Faso, a former French colony.
Victims included 9-year-old
Two French nationals were among the dead, BFMTV reported. Canada said six of its citizens were killed.
Four of the dead came from the same Ukrainian family and included a 9-year-old girl. Two of the deceased were from Switzerland, that nation's Foreign Ministry said.
The United States said one American died.
"We extend our condolences to the family of Michael James Riddering. Our thoughts and prayers are with his family at this difficult time, as they are with all those affected by this brutality," State Department spokesman John Kirby said.
Terror attack at hotel in Ouagadougou Al Qaeda group claims responsibility Al Qaeda in the Islamic Maghreb claimed responsibility for the assault, local media reported. CNN could not independently confirm that claim.
Al Qaeda-linked Al-Mourabitoun said it conducted the attack, which had similarities to the one in neighboring Mali in November.
Al-Mourabitoun had claimed responsibility for the November attack at the Radisson Blu Hotel in Mali, which left 22 people dead.
The group's leader is veteran al Qaeda figure Mokhtar Belmokhtar, according to the Mauritania-based Al Akhbar news agency.
In June, Libya's interim government reported that he died in an American airstrike.
'Odious and cowardly attack' The attack comes a few months after Burkina Faso marked a turning point following a historic presidential election.
Burkina Faso elected a new president in November after nearly three decades of autocratic rule followed by a civil uprising.
Kabore, the nation's former prime minister, won more than 53% of votes in that election.
Elections were postponed the month before because of a failed coup against the transitional government.
The West, particularly France, considers Burkina Faso a key ally in the fight against al Qaeda.
French President Francois Hollande said he stands with the nation against the "odious and cowardly attack."
The U.S. Embassy condemned the attack, describing it as a "senseless assault on innocent people."
More violence
Abductors have seized two Australian doctors, who are married, Kabore said.
The couple was taken in the town of Djibo near the border with Mali early Saturday. They worked in a clinic there.
Australian authorities did not immediately comment on the kidnapping.
CNN's Elena Sandyrev, Radina Gigova, Pierre Meilhan, Brian Walker and Barbara Starr contributed to this report." "Modern PMCs trace their origins back to a group of ex-SAS British veterans in 1965 who, under the leadership of the founder of the SAS, Sir David Stirling and John Woodhouse, founded WatchGuard International (formerly with offices in Sloane Street before moving to South Audley Street in Mayfair) as a private company that could be contracted out for security and military purposes.[13]
The company's first assignment was to go to Yemen to report on the state of the royalist forces when a cease-fire was declared. At the same time Stirling was cultivating his contacts in the Iranian government and exploring the chances of obtaining work in Africa. The company eventually operated in Zambia and in Sierra Leone, providing training teams and advising on security matters. Stirling also organised deals to sell British weapons and military personnel to other countries for various privatised foreign policy operations. Contracts were mainly with the Gulf States and involved weapons supply and training. The company was also linked with a failed attempt to overthrow Colonel Muammar Gaddafi from power in Libya in 1971. Woodhouse resigned as Director of Operations after a series of disagreements and Stirling himself ceased to take an active part in 1972.[14]
Stirling also founded KAS International (aka KAS Enterprises) and was involved in a collaboration with the WWF to forcibly reduce the illegal poaching and smuggling of elephant tusks in various countries of Southern Africa.[15]Other groups formed by ex-SAS servicemen were established in the 1970s and 80s, including Control Risks Group and Defence Systems, providing military consultation and training.
Dramatic growth in the number and size of PMCs occurred at the time of the end of the Cold War, as Western governments increasingly began to rely on their services to bolster falling conventional military budgets. Some of the larger corporations are: Vinnell and Military Professional Resources Inc. in the United States; G4S and Keeni-Meeny Services in the United Kingdom; Lordan-Levdan in Israel and Executive Outcomes in South Africa.
The exodus of over 6 million military personnel from Western militaries in the 1990s expanded the recruiting pool for PMCs.
Some commentators have argued that there was an exodus from many special operations forces across the globe towards these private military corporations. Units that were allegedly severely affected included The British Special Air Service,[16][17] the US Special Operations Forces [18] and the Canadian Joint Task Force 2.[19] Finding work in the industry is not difficult for most former soldiers as their personal network of fellow and ex-soldiers is enough to keep them informed of available contracts.
In 1985, Logistics Civil Augmentation Program (LOGCAP) was established in the United States, primarily to preplan for contingencies and to leverage the existing civilian resources. However, it was three years later before it was first used. In support of a United States Third Army mission, the United States Army Corps of Engineers (USACE) used LOGCAP to contract for the construction and maintenance of two petroleum pipelines systems in Southwest Asia.
Later, USACE awarded the first contract under LOGCAP to Brown and Root Services (now KBR) in August 1992 as a cost-plus-award-fee contract, which was used in December that year to support the United Nations forces in Somalia.
Some contractors have served in advisory roles, that help train local militaries to fight more effectively, instead of intervening directly. Much of the peacekeeper training Western governments have provided to African militaries was done by private firms,[citation needed] and with the increasing absence of Western military support to international peace operations, the private sector was commonly utilized to provide services to peace and stability operations from Haiti to Darfur.
The Center for Public Integrity reported that since 1994, the Defense Department entered into 3,601 contracts worth $300 billion with 12 U.S. based various PMCs within the United States, specifically during the initial response after Hurricane Katrina in New Orleans.
Domestic operations are generally under the auspice of state or federal agencies such as the Department of Energy or the Department of Homeland Security rather than the Department of Defense. Driven by increasingly greater fears of domestic terror attacks and civil unrest and disruption in the wake of disasters, more conventional security companies are moving into operations arenas that would fall within the definition of a PMC. The United States State Department also employs several companies to provide support in danger zones that would be difficult for conventional U.S. forces."
"VIDEO: USS Harry S. Truman Launches Anti-ISIS U.S. Carrier Strikes After 2.5 Month Pause By: Sam LaGrone December 30, 2015 10:12 AM After a two-and-a-half month pause, the U.S. is again launching anti-Islamic State in Iraq and Syria strikes from an aircraft carrier in the Persian Gulf, the Navy announced on Tuesday.
Boeing F/A-18s launched at night from the deck of USS Harry S. Truman (CVN-75) to launch the first carrier-based strikes for Operation Inherent Resolve since the Theodore Roosevelt Carrier Strike Group left the Persian Gulf in October.
The Truman CSG joins French nuclear carrier Charles de Gaulle (R 91) which has been launching fighters in the Persian Gulf since Nov. 23.
"Dual carrier operations with the French allow us to maximize our firepower and provide a unique opportunity to further progress against [ISIS]," Rear Adm. Bret Batchelder, commander, Carrier Strike Group (CSG) 8 said in a Navy statement. Two carriers allow more flexibility in operations, Carrier Air Wing 7 commander Capt. Fredrick Luchtman said in the same statement.
"We complement each other in that while one carrier is able to fly sorties in country to support OIR, the other carrier can conduct maintenance and prepare for the next day," he said.
"The carriers can then swap, which allows us to put more sorties in country while we partner in this operation."
More gaps in U.S. Middle East carrier presence are likely, as the Navy has taken a stand to catch up on deferred carrier maintenance and develop more predictability in deployment schedules as part of its Optimized Fleet Response Plan (OFRP). In period between Roosevelt and Truman strikes, Marine AV-8B Harriers with the 26th Marine Expeditionary Unit (MEU) also conducted strikes against ISIS targets from Kearsarge Amphibious Ready Group (ARG).
Instead of extending carrier deployments, the Navy is attempting "to reduce our global input as to what we can provide [to the combatant commanders] for a designated period of time, and mitigate that presence, that carrier presence, in some other way using our joint partners, using joint aircraft to cover a gap in time in which we may not have a carrier present," Rear Adm. Jeffrey Harley, assistant deputy chief of naval operations for operations, plans and strategy (OPNAV N3/5B) told the House Armed Services Committee (HASC) in September."
"Opened in 1994 as the successor to the Transitional Immigrant Visa Processing Center in Rosslyn, Va., the NVC centralizes all immigrant visa preprocessing and appointment scheduling for overseas posts. The NVC collects paperwork and fees before forwarding a case, ready for adjudication, to the responsible post. The center also handles immigrant and fiancé visa petitions, and while it does not adjudicate visa applications, it provides technical assistance and support to visa-adjudicating consular officials overseas. Only two Foreign Service officers, the director and deputy director, work at the center, along with just five Civil Service employees. They work with almost 500 contract employees doing preprocessing of visas, making the center one of the largest employers in the Portsmouth area. The contractor,

Serco

, Inc., has worked with the NVC since its inception and with the Department for almost 18 years. The NVC houses more than 2.6 million immigrant visa files, receives almost two million pieces of mail per year and received more than half a million petitions from the U.S. Citizenship and Immigration Service (USCIS) in 2011. Its file rooms' high-density shelves are stacked floor-to-ceiling with files, each a collection of someone's hopes and dreams and each requiring proper handling." "The Telgraph .. Police drop investigation into

Serco

prisoner transport contract The outsourcing group said there was no evidence of individual or corporate wrongdoing
The City of London Police has closed an investigation into

Serco

's prisoner transport contract after more than a year of work, enabling the firm to continue with the contract until 2018.
The Ministry of Justice called in the police in August 2013 to examine whether

Serco

had misleadingly recorded prisoners as being ready for court when they were not, in order to meet the performance criteria of the contract.
However,

Serco

said on Friday that the probe into the Prisoner Escort and Custody Services (PECS) contract had been closed after the police found no evidence to support bringing charges against the outsourcing firm or its staff.
"The information obtained was also sufficient for the City of London Police to conclude there was no evidence of any corporate-wide conspiracy or an intention to falsify figures to meet the DRACT [designated ready and available for court time] contract requirement by senior

Serco

management or at the board level of the company," the firm said in a statement. The Ministry of Justice had said it would end the contract immediately if the firm's board was found to have done wrong." "Super

Serco

bulldozes ahead
By DAILY MAIL REPORTER
UPDATED: 23:00 GMT, 1 September 2004


SERCO

has come a long way since the 1960s when it ran

[Resilience exercises and]

the 'four-minute warning' system to alert the nation to a ballistic missile attack.

Today its £10.3bn order book is bigger than many countries' defence budgets. It is bidding for a further £8bn worth of contracts and sees £16bn of 'opportunities'.

Profit growth is less ballistic. The first-half pre-tax surplus rose 4% to £28.1m, net profits just 1% to £18m. Stripping out goodwill, the rise was 17%, with dividends up 12.5% to 0.81p.



Serco

runs the Docklands Light Railway, five UK prisons, airport radar and forest bulldozers in Florida.

Chairman Kevin Beeston said: 'We have virtually no debt and more than 600 contracts.'

The shares, 672p four years ago, rose 8 1/4p to 207 1/4p, valuing

Serco

at £880m or nearly 17 times earnings.

Michael Morris, at broker Arbuthnot, says they are 'a play on UK government spend' which is rising fast."
"

Serco

Combined Resilience Exercising
http://www.epcollege.com/EPC/media/MediaLibrary/Downloads/Gold-Standard.pdf

Types of Exercise Workshop Exercises These are structured discussion events where participants can explore issues in a less pressurized environment.

They are an ideal way of developing solutions, procedures and plans rather than the focus being on decision making. Table Top Exercises These involve a realistic scenario and will follow a time line, either in real-time or with time jumps to concentrate on the more important areas. The participants would be expected to be familiar with the plans and procedures that are being used although the exercise tempo and complexity can be adjusted to suit the current state of training and readiness. Simulation and media play can be used to support the exercise. Table-top exercises help develop teamwork and allow participants to gain a better understanding of their roles and that of other agencies and organisations.

Command/Control Post Exercises These are designed primarily to exercise the senior leadership and support staff in collective planning and decision making within a strategic grouping. Ideally such exercises would be run from the real command and control locations and using their communications and information systems. This could include a mix of locations and varying levels of technical simulation support. The Gold Standard system is flexible to allow the tempo and intensity to be adjusted to ensure maximum training benefit, or to fully test and evaluate the most important aspects of a plan. Such exercises also test information flow, communications, equipment, procedures, decision making and coordination.

Simulation and Media Support The method of delivering an exercise is flexible and will be designed with the client to meet their requirements with options ranging from simple paper-based delivery through to full use of their real communications systems [

Red

Switch Network and Hawkeye onion router surveillance aircraft] and advance computer simulation

[In Trump's death pool and war room suites]

. In addition, media play can also be added in the form of news injects and the provision of experienced journalists and television crews to help test procedures and also assist in training key staff.

Gold Standard Emergency Planning College
The Hawkhills, Easingwold, York North Yorkshire, YO61 3EG +44(0) 1347 821406
enquiries@emergencyplanningcollege.com www.epcollege.com"
"

Serco

farewell to NPL after 19 years of innovation

[outsourced by David Cameron at Treasury]

… 8 January 2015

Serco

said goodbye to the National Physical Laboratory (NPL) at the end of December 2014 after 19 years of extraordinary innovation and science that has seen the establishment build a world-leading reputation and deliver billions of pounds of benefit for the UK economy. It has been estimated that work carried out by the Centre of Carbon Measurement at NPL will save eight million tonnes of carbon emissions reductions (2% of UK footprint) and over half a billion pounds in economic benefit [bullshit] over the next decade. .. · NPL's caesium fountain atomic clock is accurate to 1 second in 158 million years and NPL is playing a key role in introducing rigour to high frequency

[death-pool]

trading in the City through NPLTime."

Yours sincerely,

Field McConnell, United States Naval Academy, 1971; Forensic Economist; 30 year airline and 22 year military pilot; 23,000 hours of safety; Tel: 715 307 8222

David Hawkins Tel: 604 542-0891 Forensic Economist; former leader of oil-well blow-out teams; now sponsors Grand Juries in CSI Crime and Safety Investigation