by
United States Marine Field McConnell
Plum

City Online - (

AbelDanger.net

)
January 30, 2016
1.
Abel Danger
(
AD
) asserts that under Crown Rights rules,
Serco
's clients in the U.K. and U.S. Cabinet Offices used patented devices from United Technologies, MB Associates and NASA to develop and make Unabombs between 1979 and 1995 and then blamed the patsy Ted Kaczynski.
2.
AD
asserts that
Serco
's shareholders placed patent lawyer Hillary Clinton at Rose Law and the White House to identify devices such as the Onion Router which would be resilient to countermeasures and could be patented for surprise attacks on U.S. military assets.
3.
AD
asserts that
Serco
used the onion router to divert the USS
Cole
from an underway replenishment into a docking ambush staged by
Serco
8(a) companies in Aden Harbour, originally under the administration of the British East India Company.
United States Marine Field McConnell (
http://www.abeldanger.net/2010/01/field-mcconnell-bio.html
) offers to show Americans how to win a war with
Serco
's Crown Rights agents and the weapons which have been reassigned to them via the U.S. Patent and Trademark Office.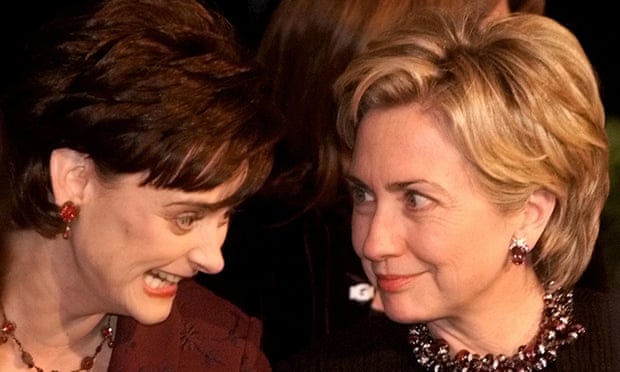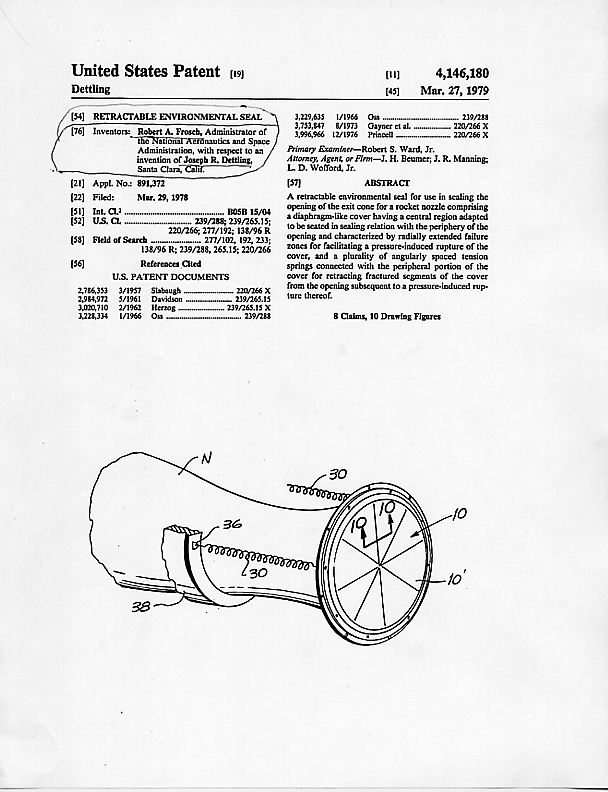 Copy of

SERCO

GROUP PLC: List of Subsidiaries AND

[Loan Shark]

Shareholders!
(Mobile Playback Version)
Serco

... Would you like to know more?
Goldman Sachs: The Vampire Squid


"Patents, Unexplained Income, NASA, and G.I. Joe Patents were used for years for a paper trail cover for "black" operations payments by the CIA to avoid complications with IRS etc. For example...when the IRS asked "Where'd ya get the million bucks?".... "For Murder" was not an acceptable paper trail for a CIA operative. Over the years they used Patents instead...until recently, the most confusing and intractable paper source in existence. Dettling's residence was a palatial multi-million dollar mountaintop complex with 12-foot window panels overlooking Silicon Valley. Dettling drove a rare and expensive car. His closet had over a dozen high quality fur coats as gifts. [Photo] He spent money freely. [Phone Call] But Dettling had no substantial job for many years, and no identifiable source of income other than five US Patents. The Patents trace (via Assignee) to companies involved in supplying the Military, CIA and Intelligence agencies (United Technologies, MB Associates etc. [Mitchel Page Resume] and to NASA (See also: [Plain Dealer]). It is my opinion that Dettling did not have adequate scientific knowledge or abilities to create the concepts described by the Patents. (Patents [3,771,152], see also [3,873,892], 3,979,052, [3,979,052-2], [4,021,267], and NASA Patent [4,146,180]).
Harvard Reveals Ted Kaczynski is an MK-Ultra Mind Control Victim
In June of 2000, Harvard University Invoices also linked Kaczynski to the CIA [LA Times] as a subject in the CIA Mind Control Program MK-Ultra. The brilliant awkward 16 year old Kaczynski met with Henry A Murray (of Mk-Ultra LSD Scandal fame) in 1959 on his third day at Harvard and every week thereafter. [Atlantic Monthly][Net]
Interestingly, Ted Kaczynski's Mk-Ultra Codename was "Lawful"...mind control slang for "Eureka here's our guy" ! The public has never heard Ted Kaczynski's voice to date, nor seen him speak. The murder of MK-Ultra scientist Frank Olson was later covered up by Donald Rumsfeld and Cheney [Rumsfeld]" "Onion routing network for securely moving data through communication networks US 6266704 B1 ABSTRACT The onion routing network is used to protect Internet initiators and responders against both eavesdropping and traffic analysis from other users of the Internet. In the onion routing of the invention, instead of making connections directly to a responding machine, users make connections through onion routers. The onion routing network allows the connection between the initiator and responder to remain anonymous. Anonymous connections hide who is connected to whom and for what purpose from outside eavesdroppers."
"Hillary Rodham and Bill Clinton bought a house in Fayetteville in the summer of 1975 and Hillary finally agreed to marry.[69] Their wedding took place on October 11, 1975, in a Methodist ceremony in their living room.[70] A story about the marriage in the Arkansas Gazette indicated that she was retaining the name Hillary Rodham.[70][71] The motivation was to keep the couple's professional lives separate and avoid apparent conflicts of interest and because, as she told a friend at the time, "it showed that I was still me."[72] The decision did upset both their mothers.[73] Bill Clinton had lost the congressional race in 1974, but in November 1976 was elected Arkansas Attorney General, and so the couple moved to the state capital of Little Rock.[74] There, in February 1977, Rodham joined the venerable Rose Law Firm, a bastion of Arkansan political and economic influence.[75] She specialized in patent infringement and intellectual property law[37] while also working pro bono in child advocacy;[76] she rarely performed litigation work in court.[77] .. In 1979, Rodham became the first woman to be made a full partner of Rose Law Firm.[90] From 1978 until they entered the White House, she had a higher salary than that of her husband.[91] During 1978 and 1979, while looking to supplement their income, Rodham made a spectacular profit from trading cattle futures contracts;[92] an initial $1,000 investment generated nearly $100,000 when she stopped trading after ten months.[93] The couple also began their ill-fated investment in the Whitewater Development Corporation real estate venture with Jim and Susan McDougal at this time.[92]"
"The British sought out the United States Treasury in hopes of finding money or items of worth, but the British Army only found old records.[23] The British burned the United States Treasury and other public buildings. The United States Department of War building was also burned-however the War and State Department files had been removed-all books and records had been saved; the only records of the War Department lost were recommendations of appointments for the Army and letters received from seven years previous.[24]
The First U.S. Patent Office Building was saved by the efforts of William Thornton, the former Architect of the Capitol and then the Superintendent of Patents, who

gained British cooperation to preserve it

.[25][A] "When the smoke cleared from the dreadful attack, the Patent Office was the only Government building . . . left untouched" in Washington.[26]
The Americans already had burned much of the historic Washington Navy Yard, founded by Thomas Jefferson, to prevent capture of stores and ammunition,[27] as well as the 44-gun frigate USS Columbia and the 18 gun USS Argus both new vessels nearing completion.[28] The Navy Yard's Latrobe Gate, Quarters A, and Quarters B were the only buildings to escape destruction.[29] Also spared were the Marine Barracks and Commandant's House, which Marine legend attributes to a gesture of respect for their conduct at Bladensburg.[30]"
"Hillary Clinton agrees patents be suspended until corporations pay their taxes By Gene Quinn on January 12, 2016 Last week The Hill reported that Hillary Clinton promised to use patents owned by giant technology companies as leverage to get them to pay higher taxes. If you listen to the actual exchange between Clinton and a supporter it goes deeper than promising to leverage patents to ensure payment of taxes, rather Clinton agreed that patents should be suspended until companies repatriate foreign profits held in offshore accounts. The exchange came thanks to a question from the audience at a campaign stop in Sioux City, Iowa, on Tuesday, January 5, 2016. Here was the question and response.
QUESTION: We have major corporations in this country— GE, Apple, many others— that are salting money away offshore. Can't we use their patents as leverage to make them pay their taxes?
HILLARY CLINTON: Yes.
QUESTION: Is that possible?
HILLARY CLINTON: Yes, we can and we will. You know—
QUESTION: We should suspend their patents until they pay their taxes.
HILLARY CLINTON: You are right. You know, American companies have, I think, a couple trillion dollars stashed overseas. Now technically it's on their books, but they park it somewhere they don't want to pay their taxes. And I think we have to reform our whole tax code because the way it is working now it is driving companies away, and its driving companies to engage in all these really gimmicky tax games that they are playing. And we have to get a fair, consistent tax program so that corporations pay their fair share just like the wealthy, and that's what I'm going to try and do.
According to the report the Clinton Campaign did not elaborate on what Secretary Clinton might have meant when she responded that patents would be used as leverage.
It is impossible to know whether or how Hillary Clinton would leverage patents in order to force companies, such as GE and Apple, to repatriate money from overseas and thereby incur enormous tax liability. This may be nothing more than Clinton not properly hearing the question, or all of the question, but it could be much more and should be at least somewhat disconcerting to those in tech companies who are generously funding her campaign (see here and here). Nevertheless, it is deeply troubling that Clinton agreed with the person asking the question when he offered the suggestion that patents should be suspended until taxes are paid.
Is it possible that the United States Patent and Trademark Office in a Clinton Administration might stop issuing patents to companies that refuse to repatriate money to the United States? Is it possible that patents would be withheld from those who more generally are not paying their taxes, or paying "enough" in taxes? Is it possible that already issued patents would become unenforceable or somehow otherwise suspended, as suggested by the above Clinton Q&A? These would be extraordinary steps, not to mention ones without precedent.
There is no legal authority to hold patents hostage as a bargaining chip to force corporations or individual patent owners to pay more or higher taxes, and no authority to suspend patents for failure to pay taxes or repatriate foreign profits. To be legal such a move would require a significant amendment to the patent laws of the United States. There would be enormous administrative burden imposed on those seeking patents and on the Patent Office.
In the question and answer above, Clinton says that the tax code is driving corporations away, but suspending patents or otherwise taking them hostage or somehow leveraging them to ensure taxes are paid or foreign profits repatriated would all but certainly do more to drive corporations away than anything the government has ever done. Indeed, a rule that tied paying taxes, or repatriation of foreign profits to the United States, to obtaining a patent would almost certainly create an extraordinary disincentive to seek a patent in the United States, which itself would lead to a nearly unimaginable parade of horribles at a time that the U.S. economy is nearly wholly reliant on innovation and technology. Holding patents hostage to force higher taxes or repatriation of foreign profits would be an ill-advised, shortsighted decision that would risk the destruction of the U.S. patent system.
While Hillary Clinton's record on patent matters is not extensive, when she was a U.S. Senator from the State of New York she never embraced patent reform despite it being an issue of great importance for the senior Senator from New York, Senator Chuck Schumer (D-NY). In fact, during the 2008 Presidential Campaign Hillary Clinton publicly expressed opposition to patent reform because, in her view, it was bad for innovators. Why would she now be taking a stance that would categorically be bad for innovators and innovation?
Perhaps this rather brief question and answer at a campaign stop in Iowa does accurately reflect Clinton's view of the patents and patent portfolios of the high tech elite. Perhaps she believes patents are pawns in a game of collecting the tax revenue she believes these companies are illegally withholding by keeping funds offshore and outside of the jurisdiction of the Internal Revenue Service. If patents are to be used as pressure points against patent owners it should cause great concern within the patent community and lead to supporters with patent portfolios asking Clinton some direct questions about what she plans for their future."
"Taking, Tort, or Crown Right? The Confused Early History of Government Patent Policy Sean M. O'Connor University of Washington - School of Law
John Marshall Review of Intellectual Property Law, Vol. 12, No. 1, pp. 145-204, 2012 University of Washington School of Law Research Paper No. 2013-24 Abstract: From the early days of the Republic, Congress and the federal courts grappled with the government's rights to own or use patents it issued. Courts rejected the British "Crown Rights" rule that allowed the sovereign to practice whatever patents it issued. Instead, the federal government was conceptualized as a legal person on par with any other persons with regard to issued patents. But, this simple rule presented challenges as complexities arose in three intertwined patent rights scenarios. The first involved inventions by government employees. The second revolved around government and government contractor use of patents held by private citizens. And the third involved inventions by federal contractors and their employees arising under federal funding. While these three scenarios seem quite distinct today, nineteenth and early twentieth century courts often treated them as overlapping. The confusion was not resolved until the mid-twentieth century when a combination of executive branch and Congressional legislation set the roots of current government patent policy. This Article reviews the history in detail and illuminates current government patent policy debate occurring through such seemingly diverse cases as Stanford v. Roche and Zoltek Corp. v. United States."
"

Serco

Awarded $95 Million Patent Classification Contract with the U.S. Patent and Trademark Office November 30, 2015 RESTON, VA – November 30, 2015 –

Serco

Inc., a provider of professional, technology, and management services, announced today the Company has been awarded a patent classification services contract with the United States Patent and Trademark Office (USPTO).

Serco

will provide initial patent classification and reclassification services to support USPTO's core mission of examining, granting, and disseminating patents and trademarks. The recompete contract has a one-year base period with four one-year option periods, and is valued at $95 million over the five-year period, if all options and award terms are exercised.


Serco

's highly trained Scientists and Engineers are responsible for reviewing, analyzing, and applying classification symbols to newly submitted patent applications to assist with the USPTO examination process. Throughout the classification process, our team performs comprehensive performance management; quality assurance; information security; training; knowledge management; and IT support, engineering, and development of custom software.


Serco

has supported the USPTO under this program since its inception in 2006, and currently processes approximately 1,600 applications a day, and over 400,000 applications annually. Under the contract,

Serco

has been instrumental in assisting the USPTO as it transitioned to a new international classification standard called Cooperative Patent Classification (CPC) and will continue to provide services within CPC that enables the USPTO to align and lead within the global intellectual property environment. Work on this program will continue to take place in Harrisonburg, Virginia.
"We are extremely honored to have been selected to continue to deliver patent classification services to the U.S. Patent and Trademark Office," said Dan Allen, Chairman and CEO of Serco Inc. "Our team continues our focus on operational excellence and incorporating innovative solutions, for classification services, in the most economic and efficient manner."
About

Serco

Inc.:

Serco

Inc. is a leading provider of professional, technology, and management services. We advise, design, integrate, and deliver solutions that transform how clients achieve their missions. Our customer-first approach, robust portfolio of services, and global experience enable us to respond with solutions that achieve outcomes with value. Headquartered in Reston, Virginia, Serco Inc. has approximately 10,000 employees and an annual revenue of $1.2 billion.

Serco

Inc. is a wholly-owned subsidiary of

Serco

Group plc, a $5.9 billion international business that helps transform government and public services around the world. More information about

Serco

Inc. can be found at www.serco-na.com." "AUG 8, 2013 @ 01:43 PM 13,203 VIEWS "The Great Vampire Squid Keeps On Sucking Jake Zamansky , CONTRIBUTOR I write about securities law Opinions expressed by Forbes Contributors are their own. The now famous Rolling Stone magazine article in 2009 by Matt Taibbi unforgettably referred to Goldman Sachs, the world's most powerful investment bank

[and principal Serco shareholder with the U.K. Cabinet Office]

, as a "great vampire squid wrapped around the face of humanity, relentlessly jamming its blood funnel into anything that smells like money." At the time, Taibbi was describing Goldman's role in the 2008 financial crisis and the speculative bubble of mortgage-backed securities assets which later came crashing down."
"18 U.S. Code § 1958 - Use of interstate commerce facilities in the commission of murder-for-hire Whoever travels in or causes another (including the intended victim) to travel in interstate or foreign commerce, or uses or causes another (including the intended victim) to use the mail or any facility of interstate or foreign commerce, with intent that a murder be committed in violation of the laws of any State or the United States as consideration for the receipt of, or as consideration for a promise or agreement to pay, anything of pecuniary value, or who conspires to do so, shall be fined under this title or imprisoned for not more than ten years, or both; and if personal injury results, shall be fined under this title or imprisoned for not more than twenty years, or both; and if death results, shall be punished by death or life imprisonment, or shall be fined not more than $250,000, or both."
"Opened in 1994 as the successor to the Transitional Immigrant Visa Processing Center in Rosslyn, Va., the NVC centralizes all immigrant visa preprocessing and appointment scheduling for overseas posts. The NVC collects paperwork and fees before forwarding a case, ready for adjudication, to the responsible post. The center also handles immigrant and fiancé visa petitions, and while it does not adjudicate visa applications, it provides technical assistance and support to visa-adjudicating consular officials overseas. Only two Foreign Service officers, the director and deputy director, work at the center, along with just five Civil Service employees. They work with almost 500 contract employees doing preprocessing of visas, making the center one of the largest employers in the Portsmouth area. The contractor,

Serco

, Inc., has worked with the NVC since its inception and with the Department for almost 18 years. The NVC houses more than 2.6 million immigrant visa files, receives almost two million pieces of mail per year and received more than half a million petitions from the U.S. Citizenship and Immigration Service (USCIS) in 2011. Its file rooms' high-density shelves are stacked floor-to-ceiling with files, each a collection of someone's hopes and dreams and each requiring proper handling."
"The Telgraph .. Police drop investigation into

Serco

prisoner transport contract The outsourcing group said there was no evidence of individual or corporate wrongdoing
The City of London Police has closed an investigation into

Serco

's prisoner transport contract after more than a year of work, enabling the firm to continue with the contract until 2018.
The Ministry of Justice called in the police in August 2013 to examine whether

Serco

had misleadingly recorded prisoners as being ready for court when they were not, in order to meet the performance criteria of the contract.
However,

Serco

said on Friday that the probe into the Prisoner Escort and Custody Services (PECS) contract had been closed after the police found no evidence to support bringing charges against the outsourcing firm or its staff.
"The information obtained was also sufficient for the City of London Police to conclude there was no evidence of any corporate-wide conspiracy or an intention to falsify figures to meet the DRACT [designated ready and available for court time] contract requirement by senior

Serco

management or at the board level of the company," the firm said in a statement. The Ministry of Justice had said it would end the contract immediately if the firm's board was found to have done wrong."
"Super

Serco

bulldozes ahead
By DAILY MAIL REPORTER
UPDATED: 23:00 GMT, 1 September 2004


SERCO

has come a long way since the 1960s when it ran

[Resilience exercises and]

the 'four-minute warning' system to alert the nation to a ballistic missile attack.

Today its £10.3bn order book is bigger than many countries' defence budgets. It is bidding for a further £8bn worth of contracts and sees £16bn of 'opportunities'.

Profit growth is less ballistic. The first-half pre-tax surplus rose 4% to £28.1m, net profits just 1% to £18m. Stripping out goodwill, the rise was 17%, with dividends up 12.5% to 0.81p.



Serco

runs the Docklands Light Railway, five UK prisons, airport radar and forest bulldozers in Florida.

Chairman Kevin Beeston said: 'We have virtually no debt and more than 600 contracts.'

The shares, 672p four years ago, rose 8 1/4p to 207 1/4p, valuing

Serco

at £880m or nearly 17 times earnings.

Michael Morris, at broker Arbuthnot, says they are 'a play on UK government spend' which is rising fast."
"

Serco

Combined Resilience Exercising
http://www.epcollege.com/EPC/media/MediaLibrary/Downloads/Gold-Standard.pdf

Types of Exercise Workshop Exercises These are structured discussion events where participants can explore issues in a less pressurized environment.

They are an ideal way of developing solutions, procedures and plans rather than the focus being on decision making. Table Top Exercises These involve a realistic scenario and will follow a time line, either in real-time or with time jumps to concentrate on the more important areas. The participants would be expected to be familiar with the plans and procedures that are being used although the exercise tempo and complexity can be adjusted to suit the current state of training and readiness. Simulation and media play can be used to support the exercise. Table-top exercises help develop teamwork and allow participants to gain a better understanding of their roles and that of other agencies and organisations.

Command/Control Post Exercises These are designed primarily to exercise the senior leadership and support staff in collective planning and decision making within a strategic grouping. Ideally such exercises would be run from the real command and control locations and using their communications and information systems. This could include a mix of locations and varying levels of technical simulation support. The Gold Standard system is flexible to allow the tempo and intensity to be adjusted to ensure maximum training benefit, or to fully test and evaluate the most important aspects of a plan. Such exercises also test information flow, communications, equipment, procedures, decision making and coordination.

Simulation and Media Support The method of delivering an exercise is flexible and will be designed with the client to meet their requirements with options ranging from simple paper-based delivery through to full use of their real communications systems [

Red

Switch Network and Hawkeye onion router surveillance aircraft] and advance computer simulation

[In Trump's death pool and war room suites]

. In addition, media play can also be added in the form of news injects and the provision of experienced journalists and television crews to help test procedures and also assist in training key staff.

Gold Standard Emergency Planning College
The Hawkhills, Easingwold, York North Yorkshire, YO61 3EG +44(0) 1347 821406
enquiries@emergencyplanningcollege.com www.epcollege.com"
"

Serco

farewell to NPL after 19 years of innovation

[outsourced by David Cameron at Treasury]

… 8 January 2015

Serco

said goodbye to the National Physical Laboratory (NPL) at the end of December 2014 after 19 years of extraordinary innovation and science that has seen the establishment build a world-leading reputation and deliver billions of pounds of benefit for the UK economy. It has been estimated that work carried out by the Centre of Carbon Measurement at NPL will save eight million tonnes of carbon emissions reductions (2% of UK footprint) and over half a billion pounds in economic benefit

[bullshit]

over the next decade. .. · NPL's caesium fountain atomic clock is accurate to 1 second in 158 million years and NPL is playing a key role in introducing rigour to high frequency

[death-pool]

trading in the City through NPLTime."

Yours sincerely,

Field McConnell, United States Naval Academy, 1971; Forensic Economist; 30 year airline and 22 year military pilot; 23,000 hours of safety; Tel: 715 307 8222

David Hawkins Tel: 604 542-0891 Forensic Economist; former leader of oil-well blow-out teams; now sponsors Grand Juries in CSI Crime and Safety Investigation