by
United States Marine Field McConnell
Plum

City Online - (

AbelDanger.net

)
January 14, 2016
1.
Abel Danger
(
AD
) asserts that
Serco
has been engaged by its UK Cabinet Office clients in a Resilient fraud where the values of
Dow Jones Future Contracts
are being manipulated with synchronized news injects and media plays – cf. 9/11.
2.
AD
asserts that Clinton Foundation hedge-fund donors work with the mobbed up friends of Donald Trump in pumping and dumping shares in industrial companies whose shares tend to go up with good news and down with explosions – cf. BP.
3.
AD
asserts that
Serco
's 8(a) saboteurs placed cesium clocks in Boeing's headquarters in Chicago and selected passenger or military aircraft to prepare
flash-crash penalties
for nations, industrial companies or individuals who are deemed to have violated – or are about to violate – their Earth Day carbon caps.
United States Marine Field McConnell (
http://www.abeldanger.net/2010/01/field-mcconnell-bio.html
) offers to show concerned Americans how to win a long range Resilience war with their domestic and foreign enemies.
It is now Earth Death Day + 41.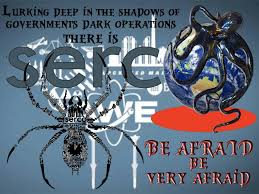 Cameron's man Cruddas - cash for access to PM scandal
Possible Corruption - FBI Looking Into State Dept., Clinton Foundation Link -- Fox & Friends
Why Isn't the Media asking About Donald Trump's Mob Connections?
Bruce Springsteen - Atlantic City - YouTube
Serco

... Would you like to know more?

"A variant of the pump and dump scam, the "short and distort" works in the opposite manner. Instead of first buying the stock, and then artificially raising its price before selling, in a "short and distort" the scammer first short-sells the stock, and then artificially lowers the price, using the same techniques as the pump and dump but using criticism or negative predictions regarding the stock. The scammer then covers his short position when he buys back the stock at a lower price.[17]"
"How to Trade Dow Jones Future Contracts By J.B. Maverick The Dow Jones Industrial Average (DJIA) is the oldest and probably most recognizable benchmark stock index in the world. The DJIA tracks 30 blue-chip U.S. stocks selected from nine principal market sectors. Like the other major benchmark index, the S&P 500 Index, the DJIA is intended to be representative of the overall U.S. stock market.
As index-based trading generally has increased in popularity in recent years, so too has the popularity of trading DJIA futures contracts. Trading a stock market index directly is not an option for investors, but DJIA futures contracts provide a derivative instrument that enables individual or institutional traders to make trades based on the direction in which they believe the index will move. DJIA futures contracts offer traders an easy way to trade the overall U.S. stock market through an investment vehicle that is extremely liquid and that uses considerable leverage. The futures are popular trading instruments with long-term traders and day traders.
DJIA futures contracts are one of the principal financial futures, with an average daily trading volume for the E-mini Dow futures of more than 150,000 contracts.
Futures Trading Leverage
One of the key features of futures trading is the tremendous amount of leverage available. An investor can obtain five times leveraged exposure to all the stocks in the DJIA for less than $5,000 in futures contract margin trading the E-mini DJIA contract. However, leverage magnifies both gains and losses. The E-mini contract represents $5 times the DJIA. Thus, a change in the index of 100 points, for example, from 17553 to 17653, translates to a $500 gain or loss per contract.
Increased Trading Hours and Liquidity
Compared to the U.S. stock market that normally trades 7.5 hours per day, five days a week, financial futures are traded 23.5 hours per day, Sunday through Friday, providing traders with greater liquidity. During regular U.S. stock market trading hours, the DJIA futures contract price very closely mirrors the current index value. During U.S. overnight trading, the futures contract value represents the value projections of traders for the following trading day. These projections can easily be influenced by economic data releases in other countries and by the price movements on other major stock markets, such as the Tokyo Stock Exchange (TYO) or London Stock Exchange (LSE)."
"The Texas City Refinery explosion occurred on March 23, 2005, when a hydrocarbon vapour cloud exploded at the ISOM isomerization process unit at BP's Texas City refinery in Texas City, Texas, killing 15 workers and injuring more than 170 others. The Texas City Refinery was the second-largest oil refinery in the state, and the third-largest in the United States with an input capacity of 437,000 barrels (69,500 m3) per day as of January 1, 2000.[1] BP acquired the Texas City refinery as part of its merger with Amoco in 1999.[2][3]
BP's own accident investigation report[4] stated that the direct cause of the accident was "[...]heavier–than-air hydrocarbon vapors combusting after coming into contact with an ignition source, probably a running vehicle engine. The hydrocarbons originated from liquid overflow from the F-20 blowdown stack following the operation of the raffinate splitter overpressure protection system caused by overfilling and overheating of the tower contents." Both the BP and the U.S. Chemical Safety and Hazard Investigation Board reports[5] identified numerous technical and organisational failings at the refinery and within corporate BP.
In 2011 BP announced that it was selling the refinery as part of its ongoing divestment plan to pay for ongoing compensation claims and remedial activities following the Deepwater Horizon disaster in 2010. The sale of the refinery was completed at the start of 2013 to Marathon Petroleum Corporation for US$2.5 billion.[6]"
"Innoventor, Inc. recognized by U.S. Small Business Administration By: By Linda H. Conway 06/03/2011 Innoventor, Inc., which was founded by MechSE alumnus Kent Schien, has been named 'National Small Business Prime Contractor of the Year' by the U.S. Small Business Administration.
Schien's company was selected from among nine regional prime contractors to receive the award in recognition of the company's outstanding service as a prime contractor of goods and services to the federal government.
The award was announced last week as part of the National Small Business Week celebration in Washington, D.C.
"The federal government put nearly $100 billion in federal contracts in the hands of small businesses last year," said SBA Administrator Karen G. Mills. "Those small businesses–including the ones being honored today–are creating jobs and delivering innovative products and services to make America stronger. Today, we celebrate the achievements of small businesses as well as their partners and advocates in the federal contracting community." Innoventor is a design/build engineering firm founded in the basement of Schien's home in 1996. The company, located in St. Louis, MO, is the recipient of numerous previous awards. Innoventor's core competency is combining cross-industry experience and cutting edge technology to provide innovative solutions for a variety of customer demands. Its customers include the government, aerospace, military, automotive, commercial, industrial, agriculture, food and beverage, medical, pharmaceutical and power industries. It has been a prime contractor at Warner Robbins Air Force Base in Georgia for the cesium-based master regulating clock, a precision instrument that regulates secondary clocks in complicated systems, for the E-4B Advanced Airborne Command Post for the U.S. Air Force."
"Digital Fires Instructor

Serco

- Camp Pendleton, CA Posted 377 days ago Uses information derived from all military disciplines (e.g., aviation, ground combat, command and control, combat service support, intelligence, and opposing forces) to determine changes in enemy capabilities, vulnerabilities, and probable courses of action."
"The Telgraph .. Police drop investigation into Serco prisoner transport contract The outsourcing group said there was no evidence of individual or corporate wrongdoing
The City of London Police has closed an investigation into Serco's prisoner transport contract after more than a year of work, enabling the firm to continue with the contract until 2018.
The Ministry of Justice called in the police in August 2013 to examine whether Serco had misleadingly recorded prisoners as being ready for court when they were not, in order to meet the performance criteria of the contract.
However, Serco said on Friday that the probe into the Prisoner Escort and Custody Services (PECS) contract had been closed after the police found no evidence to support bringing charges against the outsourcing firm or its staff.
"The information obtained was also sufficient for the City of London Police to conclude there was no evidence of any corporate-wide conspiracy or an intention to falsify figures to meet the DRACT [designated ready and available for court time] contract requirement by senior Sercomanagement or at the board level of the company," the firm said in a statement. The Ministry of Justice had said it would end the contract immediately if the firm's board was found to have done wrong." "How Close Was Donald Trump To The Mob?
If Donald Trump wants to be a serious candidate for president, we deserve to know more about his business with mass murderers whose plunder of public and private funds added up to billions.
By David Marcus
JULY 28, 2015
Donald Trump is running for president. Many believed or hoped that the Donald's latest foray into national politics was nothing more than a public-relations move, not a serious attempt to reside at 1600 Pennsylvania Avenue.

But now that Trump holds the lead in national polls, as well as polls in Iowa and New Hampshire, it's time to take his campaign seriously. Media outlets like Huffington Post and the Wall Street Journal, which are covering Trump's run as an entertainment story, not a news story, are making a mistake. If Trump wants to be a serious candidate for president, and has the numbers to back it up, he must be vetted like a serious candidate for president. A good place to start is to take a hard look at Trump's ties to Philadelphia and New York organized-crime families.

Donald Trump's Connections to Organized Crime

Trump was building his eponymous empire of hotels, casinos, and high rises in the early 1980s in New York City and Atlantic City. In both places, the construction industry was firmly under the thumb of the mafia. And in both places there are literally concrete connections between La Cosa Nostra and Trump's lavish projects. Pulitzer Prize-winning journalist David Cay Johnston, who has covered Trump for decades, has written a very useful list of questions for Trump. Many focus on his ties to the mob. In addition in his 1992 book, "Trump, The Deals and the Downfall," author Wayne Barrett lays out a slew of suspicious dealings and associations.

The Atlantic City story starts with Trump's purchase of a bar, at twice its market value, from Salvatore Testa, a made man in the Philadelphia mafia and son of Philip "Chicken Man" Testa, who was briefly head of the Philly mob after Angelo Bruno's 1980 killing. Harrah's casino, half owned by Trump, would be built on that land, and Trump would quickly buy out his partner, Harrah's Entertainment, and rename the casino Trump Plaza.

Author Wayne Barrett lays out a slew of suspicious dealings and associations.

Trump Plaza's connection to the mob didn't end with the land purchase from Testa. Nicademo "Little Nicky" Scarfo (who became boss after the elder Testa was blown up) and his nephew Phillip "crazy Phil" Leonetti controlled two of the major construction and concrete companies in Atlantic City. Both companies, Scarf, Inc. and Nat Nat, did work on the construction of Harrah's, according the State of New Jersey Commission of Investigation's 1986 report on organized crime. In addition, Scarfo, whose reign as head of the Philly mob was one of the bloodiest in history, controlled the bartenders union, which represented Trump's workers in Atlantic City, according to George Anastasia's book, "Blood and Honor."

One more link to organized crime lurks in Trump's past Atlantic City dealings. He had a close association with Kenny Shapiro, an investment banker for Scarfo. According to secret recordings of then Scarfo attorney Robert F. Simone, Shapiro was intimately involved with bribing Atlantic City Mayor Michael J. Matthews, whose term would end in 1984 with a conviction on extortion charges. On the tapes, in 1983, Simone, talking about Leonetti, states: "He's a nice-looking boy…Nicky's nephew, he can sit with the…mayor. Ah, and Kenny's (Shapiro) got the mayor through this kid Phillip."

The Connections Don't End in Atlantic City

Trump's association and business dealings with known mafia figures was not limited to his Atlantic City projects. In New York City, several of his buildings were built by S&A Concrete Co., a concern partly owned by Anthony "Fat Tony" Salerno, the boss of the Genovese crime family. In addition to this business relationship, Trump and Salerno were both represented by high-power attorney Roy Cohn. In his book, Barrett cites an anonymous source who confirms that on at least one occasion Trump and Salerno had a sit-down in Cohn's apartment. Trump has denied this claim in the past.

How can the candidate who promises to secure the border and bring good jobs back to America explain having farmed out good-paying jobs to a bunch of illegal immigrants?

Is it reasonable to assume that Trump had no idea that S&A was run by Salerno's Genovese borgata when Trump's own attorney was so closely linked to that organization? After all, if Trump (who likes to point out that he has "one of the highest IQs") is as smart as he would have everyone believe, how could he have been so naive?

Another issue that needs to be addressed in Trump's New York operations is the use of undocumented Polish workers to demolish the Bonwit Teller building, which made way for the Trump Tower. Only a handful of union workers from Housewreckers Local 95 were employed on the site, the vast majority were illegal Polish alien workers, toiling under inhumane conditions, and wildly underpaid. Trump and his associates were found guilty in 1991 of conspiring to avoid paying pension and welfare fund contributions.

Two questions arise from this. First, how did Trump get away with using such obvious scab labor without raising the ire of local 95? More importantly, how can the candidate who promises to secure the border and bring good jobs back to America explain having farmed out good-paying jobs, legally entitled to American workers, instead to a bunch of illegal immigrants? When the rubber hit the road Donald Trump didn't walk the walk, he lined his pockets and sold out American workers.

Is it possible that Trump was simply involved in an industry which in the early 1980s was so infiltrated by the mafia that he couldn't help but have tangential ties? Could this myriad of associations, points of contact, and shared affiliations with known mobsters just be the price of doing business in that business at that time? Sure. And if Trump were just a private citizen, businessman, and reality TV star, he would be under no obligation to explain any of this. But he isn't. He is the frontrunner for the Republican nomination for president of the United States.

"

Serco

's Enterprise Architecture Center of Excellence is based in Colorado Springs, CO. The team provides a variety of services in support of Boeing's business units as well as research and development efforts.

Serco

's architecture employs object-oriented (OO)/Unified Modeling Language (UML) to define, design and satisfy defense agencies' mission-critical requirements, including Command, Control, Communications, Computers and Intelligence (C4I). This approach improves system developer's understanding of operational requirements and how best to integrate enterprise operations and systems for the optimal fulfillment of C4I and other operational needs. "Super

Serco

bulldozes ahead
By DAILY MAIL REPORTER
UPDATED: 23:00 GMT, 1 September 2004


SERCO

has come a long way since the 1960s when it ran

[Resilience exercises and]

the 'four-minute warning' system to alert the nation to a ballistic missile attack.

Today its £10.3bn order book is bigger than many countries' defence budgets. It is bidding for a further £8bn worth of contracts and sees £16bn of 'opportunities'.

Profit growth is less ballistic. The first-half pre-tax surplus rose 4% to £28.1m, net profits just 1% to £18m. Stripping out goodwill, the rise was 17%, with dividends up 12.5% to 0.81p.



Serco

runs the Docklands Light Railway, five UK prisons, airport radar and forest bulldozers in Florida.

Chairman Kevin Beeston said: 'We have virtually no debt and more than 600 contracts.'

The shares, 672p four years ago, rose 8 1/4p to 207 1/4p, valuing

Serco

at £880m or nearly 17 times earnings.

Michael Morris, at broker Arbuthnot, says they are 'a play on UK government spend' which is rising fast."

"The Washington Post Highlights How Trump Injected Right-Wing Fringe News Into Mainstream Coverage
Blog ››› December 11, 2015 9:51 PM EST ››› DAYANITA RAMESH

Once a small fringe, this "alternative" information ecosystem now includes websites, talk-radio programs, newsletters, conferences and "citizen journalists" who promote, debate and inflate such questionable causes as vaccine denial, climate-change skepticism , and the supposedly imminent imposition of sharia law in America. The fringe nowadays often injects its ideas into the mainstream by gaining the attention of sources broadly popular among conservatives, such as Fox News and the Drudge Report, which devoted attention to rumors that the Operation Jade Helm military exercises last summer in the southwest U.S. were a prelude to a crackdown on civil liberties.

"There's an information-age tsunami out there that just keeps getting bigger and bigger," said Steve Smith, a veteran newspaper editor who now teaches journalism at the University of Idaho. "When you combine this digital tsunami with the loss of quality and quantity in American journalism [due to cutbacks and economic woes] over the years . . . journalists just don't have the ability to keep up once a false narrative gains speed."

At the same time, Trump has been the most aggressive in the Republican field in denouncing the mainstream media, the erstwhile arbiter of fact. Many of his condemnations of mainstream reporters have been echoed by Trump's army of Twitter followers and supportive websites, such as the conservative Breitbart.com.

Trump, in turn, cites his Twitter followers as the source for some of his own non-facts, such as his recent claim that African Americans killed 81 percent of white homicide victims (the actual number is closer to 15 percent, according to Factcheck.org). He defended his position of not allowing Muslims to enter the United States by citing a poll conducted by Center for Security Policy, a think tank known for a variety of conspiracy theories, such as that members of the Muslim Brotherhood have infiltrated the Obama administration. The result is a kind of self-reinforcing information loop in which Trump introduces some inaccurate statement, is called on it by the news media, which is then denounced by Trump for its supposed bias against him.

Trump's most famously false contention, of course, was his long, pre-campaign embrace of "birtherism," the notion that President Obama wasn't born on American soil and is therefore ineligible to be president. Despite ample evidence to the contrary, including a birth certificate issued in Hawaii and a contemporaneous newspaper birth announcement, birther sites -- from Birthers.org to Obamabirthbook.com -- are strewn across the Internet, actively promoting a debunked thesis."

"

Serco

Combined Resilience Exercising
http://www.epcollege.com/EPC/media/MediaLibrary/Downloads/Gold-Standard.pdf

Types of Exercise Workshop Exercises These are structured discussion events where participants can explore issues in a less pressurized environment.

They are an ideal way of developing solutions, procedures and plans rather than the focus being on decision making. Table Top Exercises These involve a realistic scenario and will follow a time line, either in real-time or with time jumps to concentrate on the more important areas. The participants would be expected to be familiar with the plans and procedures that are being used although the exercise tempo and complexity can be adjusted to suit the current state of training and readiness. Simulation and media play can be used to support the exercise. Table-top exercises help develop teamwork and allow participants to gain a better understanding of their roles and that of other agencies and organisations.

Command/Control Post Exercises These are designed primarily to exercise the senior leadership and support staff in collective planning and decision making within a strategic grouping. Ideally such exercises would be run from the real command and control locations and using their communications and information systems. This could include a mix of locations and varying levels of technical simulation support. The Gold Standard system is flexible to allow the tempo and intensity to be adjusted to ensure maximum training benefit, or to fully test and evaluate the most important aspects of a plan. Such exercises also test information flow, communications, equipment, procedures, decision making and coordination.

Simulation and Media Support The method of delivering an exercise is flexible and will be designed with the client to meet their requirements with options ranging from simple paper-based delivery through to full use of their real communications systems [

Red

Switch Network and Hawkeye onion router surveillance aircraft] and advance computer simulation

[In Trump's death pool and war room suites]

. In addition, media play can also be added in the form of news injects and the provision of experienced journalists and television crews to help test procedures and also assist in training key staff.

Gold Standard Emergency Planning College
The Hawkhills, Easingwold, York North Yorkshire, YO61 3EG +44(0) 1347 821406
enquiries@emergencyplanningcollege.com www.epcollege.com"

"

Serco

farewell to NPL after 19 years of innovation

[outsourced by David Cameron at Treasury]

… 8 January 2015

Serco

said goodbye to the National Physical Laboratory (NPL) at the end of December 2014 after 19 years of extraordinary innovation and science that has seen the establishment build a world-leading reputation and deliver billions of pounds of benefit for the UK economy. It has been estimated that work carried out by the Centre of Carbon Measurement at NPL will save eight million tonnes of carbon emissions reductions (2% of UK footprint) and over half a billion pounds in economic benefit [bullshit] over the next decade. .. · NPL's caesium fountain atomic clock is accurate to 1 second in 158 million years and NPL is playing a key role in introducing rigour to high frequency

[Hawkeye death-pool]

trading in the City through NPLTime."
"[

HSBC

and

Serco

's] 8(a) Business Development Program[edit] The 8(a) Business Development Program [controlled through

Serco

protégée Base One Technologies and Clinton Nine Eyes servers] assists in the development of small businesses owned and operated by individuals who are socially and economically disadvantaged, such as women and minorities. The following ethnic groups are classified as eligible: Black Americans; Hispanic Americans; Native Americans (American Indians, Eskimos, Aleuts, or Native Hawaiians); Asian Pacific Americans (persons with origins from Burma, Thailand, Malaysia, Indonesia, Singapore, Brunei, Japan

[Mineta interned in WWII]

, China (including Hong Kong), Taiwan, Laos, Cambodia (Kampuchea), Vietnam, Korea, The Philippines,U.S. Trust Territory of the Pacific Islands (Republic of Palau), Republic of the Marshall Islands, Federated States of Micronesia, the Commonwealth of the Northern Mariana Islands, Guam, Samoa, Macao, Fiji, Tonga, Kiribati, Tuvalu, or Nauru); Subcontinent Asian Americans (persons with origins from India, Pakistan, Bangladesh, Sri Lanka, Bhutan, the Maldives Islands or Nepal). In 2011, the SBA, along with the FBI and the IRS, uncovered a massive scheme to defraud this program. Civilian employees of the U.S. Army Corps of Engineers, working in concert with an employee of Alaska Native Corporation Eyak Technology LLC allegedly submitted fraudulent bills to the program, totaling over 20 million dollars, and kept the money for their own use.[26] It also alleged that the group planned to steer a further 780 million dollars towards their favored contractor.[27]"

Yours sincerely,

Field McConnell, United States Naval Academy, 1971; Forensic Economist; 30 year airline and 22 year military pilot; 23,000 hours of safety; Tel: 715 307 8222

David Hawkins Tel: 604 542-0891 Forensic Economist; former leader of oil-well blow-out teams; now sponsors Grand Juries in CSI Crime and Safety Investigation