by
United States Marine Field McConnell
Plum

City Online - (

AbelDanger.net

)
February 4, 2016
1.
Abel Danger
(
AD
) asserts that
Serco
's "Vampire" shareholders and lenders have equipped SBA 8(a) companies with the Navy Onion Router (
Tor
) to conceal online assassination betting, the global trade in child pornography and the ad-hoc-waypoint hijacking of passenger aircraft.
2.
AD
asserts that
Serco
used Condoleezza Rice (Condi) as a token, black, female maestro of the resilient war game on 9/11 which combined news injects and media plays of a simulated attack by the Bin Laden Group to send George Bush as a hostage to
Serco
's Vampires at Offutt AFB.
3.
AD
asserts that
Serco
's Vampires used Condi to mentor Heidi Cruz as former director for the Western Hemisphere on the National Security Council in 2003 and establish an 8(a)
Tor
death pool in Houston for the incendiary bombing of the BP Deepwater Horizon rig in 2012.
United States Marine Field McConnell (
http://www.abeldanger.net/2010/01/field-mcconnell-bio.html
) offers to show presidential candidates how they can win resilient wars with
Serco
's Vampire lenders to the SBA 8(a) program and the
'socially and economically disadvantaged individuals'
who operate the Navy's Onion Router at mass-casualty or death-pool events.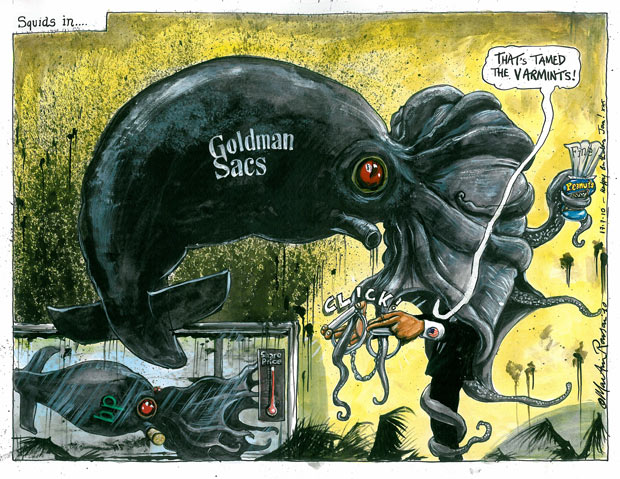 9/11 Alexander Haig Had Inside Knowledge Of The World Trade Center Bombing
ATC Global 2013 - ITT Exelis Workshop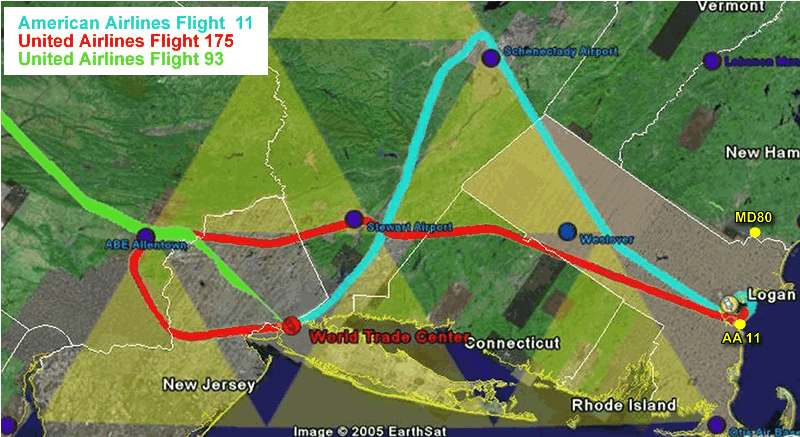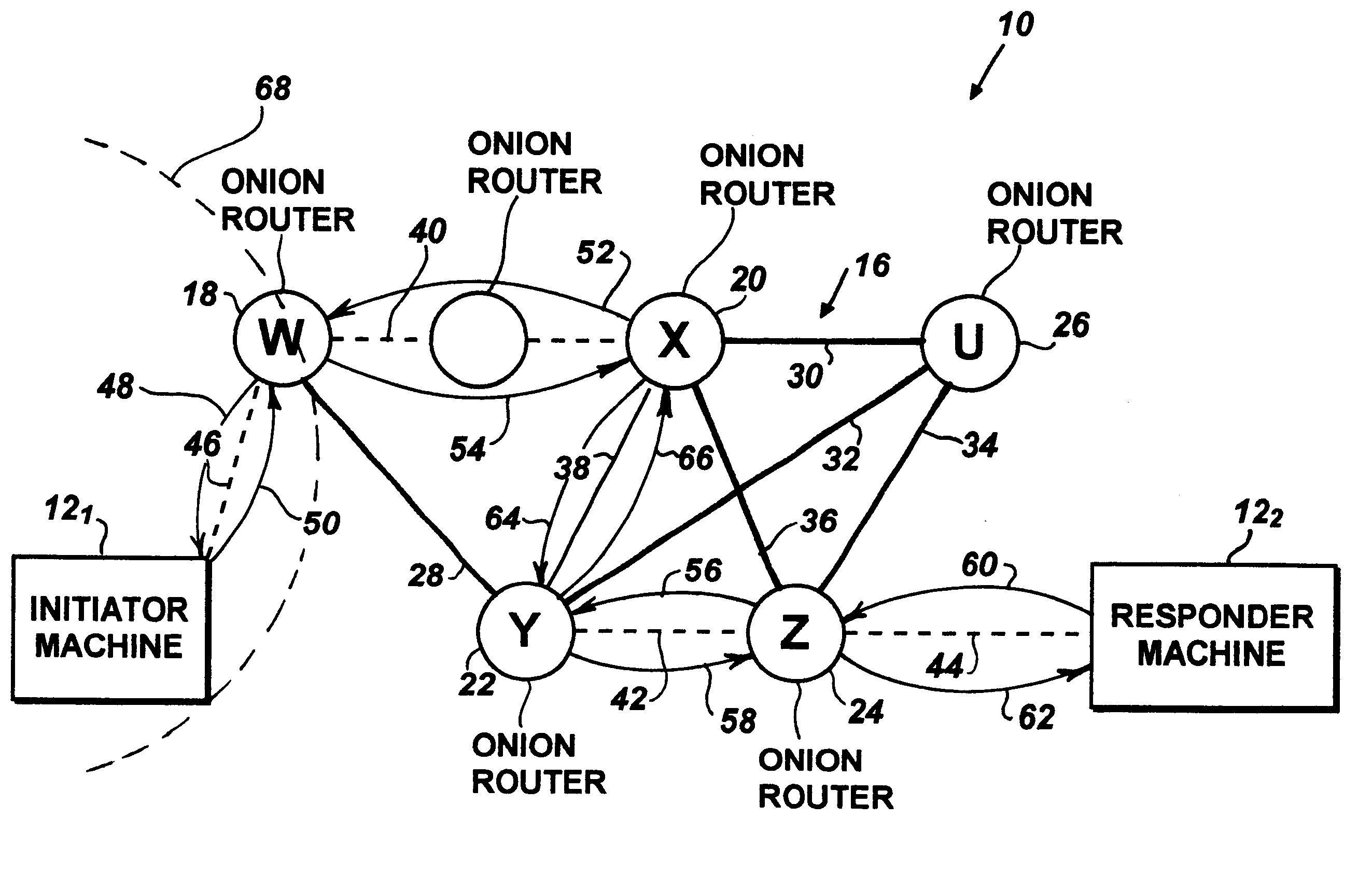 Copy of

SERCO

GROUP PLC: List of Subsidiaries AND

[Loan Shark]

Shareholders!

(Mobile Playback Version)


Serco

... Would you like to know more?

Goldman Sachs: The Vampire Squid


"Condoleezza Rice: I told Bush not to come back after 9/11 By Guy Adams in Los Angeles Monday 6 September 2010 Condoleezza Rice has revealed that she shouted at President George Bush and banned him from returning to Washington to run the country in the chaotic few hours following the 9/11 terrorist attacks.
Roughly 30 minutes after terrorists flew a second hijacked airliner into the World Trade Centre in New York, Ms Rice, then the National Security Adviser, became involved in a heated exchange with President Bush when he telephoned to announce plans to fly back to the White House, which at the time was still considered a potential terrorist target, to take control of the unfolding security crisis.
She told him several times to remain in the comparative safety of Florida, where he'd been visiting a school at the time of the attacks. When President Bush attempted to over-rule her, Ms Rice responded by shouting at him. Before he could further argue the toss, she promptly ended the call.
"The President got on the phone and he said: 'I'm coming back'," she recalled, in an interview for a British documentary. "I said: 'You cannot come back here. The United States of America is under attack, you have to go to safety. We don't know what is going on here'. He said: 'I'm coming back'."
"I said: 'You can't'. I said to him in a raised voice, and I had never raised my voice to the President before, 'You cannot come back here'. I hung up. The President was quite annoyed with me to say the least. I've known the President a long time and I knew that he wanted nothing more than to be there at the helm of the ship."
The comments by Ms Rice, which will be aired in Channel Four documentary 9/11: State of Emergency on Saturday, provide an intriguing insight into the circumstances surrounding President Bush's immediate response to the 2001 terrorist attack, which at the time were mocked by his opponents.
As Michael Moore famously documented in his film Fahrenheit 9/11, Mr Bush was informed of the first plane hitting the World Trade Centre when he was on his way to visit a Florida elementary school. Shortly afterwards, an aide told him that a second plane had hit the World Trade Centre, and that the US was "under attack". His immediate response was to read a book called The Pet Goat to a group of schoolchildren for nearly seven minutes.
While the President was prevaricating, it now emerges that fear and chaos were developing in the bunker beneath the White House where Ms Rice had retreated with Vice President Dick Cheney and most of their staff.
Communications systems were failing, forcing staff to use unsecured phone lines to organise their response to the disaster, she claims. "There were so many people in the bunker that the oxygen levels started dropping, and the secret service came in and said 'we've got to get some people out of here'," Rice recalled. "They literally went around telling people they weren't essential and they had to leave.""
"Maurice Strong, the Father of America's Destruction Richard Salbato 12-29-09 ….
In order to save the planet, the group decides: Isn't the only hope for the planet that the industrialized civilizations collapse? Isn't it our responsibility to bring this about?"
"This group of world leaders forms a secret society to bring about an economic collapse," Strong told the reporter in painting his so-called fantasy scenario.
"It's February. They're all at Davos. These aren't terrorists. They're world leaders. They have positioned themselves in the world's commodities and stock markets.
They've engineered, using their access to stock markets and computers and gold supplies, a panic. Then, they prevent the world's stock markets from closing. They jam the gears. They hire mercenaries who hold the rest of the world leaders at Davos

[Paris Eagles of Death!]

as hostage. The markets can't close…"
"Military insiders recall Bush's 9/11 stop at Stratcom By Bill Kelly, NET News September 7th, 2011 Bellevue, NE – On September 11, 2001 some Nebraskans could not believe their eyes. Overhead was Air Force One, one of the few planes still allowed to fly that day, gliding in for a landing at Offutt Air Force Base.
NET News spoke to two men who experienced first-hand, the terse and unnerving day when the President found a safe haven in Nebraska. They have never shared their stories publicly before.
On September 11, 2001, two things highlighted the schedule of the Commander of the United States Strategic Command. First: greeting dignitaries on hand for an event with Warren Buffett [and Goldman Sachs shareholders in

Serco

]. Second: monitor a major war game exercise in which America would fight a fictional nuclear war. That's when Admiral Richard Meis got the phone calls that would radically alter his schedule.
"I got a second call from my command duty officer who informed me that a second plane that hit the World Trade Center," Meis recalled, "and at that point, it was obvious that we were to some degree under attack, and so I immediately proceeded to the Command Center."
Ironically, because of the war game under way, the Command Center was fully-operational even before the first plane hit. STRATCOM was already at battle stations.
"Lesbian Gay Bi-Sexual Transgender Business Enterprise (LGBTBE) To qualify as an LGBTBE, the firm must be a for-profit enterprise, regardless of size, physically located in the United States or its trust territories, which is owned, operated, and controlled by an LGBT person or persons. Ownership by LGBT individuals means the business is at least 51% owned by such individuals or, in the case of a publicly-owned business, at least 51% of the stock is owned by one or more such individuals. Further, the management and daily operations are controlled by the LGBT person or LGBT persons. To certify your business as an LGBT-owned business, please visit the National Gay & Lesbian Chamber of Commerce homepage. "8(a)" The applicant firm must be a small business, must be unconditionally owned and controlled by one or more socially and economically disadvantaged individuals who are of good character and citizens of the United States, and must demonstrate potential for success. To certify your business as 8(a), visit the SBA 8(a) Business Development home page. Small Disadvantaged Business (SDB) To qualify as small disadvantaged business a firm can be found to be qualified SDB concern, if: A small business must be at least 51% owned and controlled by a socially and economically disadvantaged individual or individuals. African Americans, Hispanic Americans, Asian Pacific Americans, Subcontinent Asian Americans, and Native Americans are presumed to quality. Other individuals can qualify if they show by a" preponderance of the evidence" that they are disadvantaged. All individuals must have a net worth of less than $750,000, excluding the equity of the business and primary residence. All applicants must also meet applicable size standards for small businesses in their industry. To become SDB certified, visit the SBA SDB home page." "Behind the Sordid World of Online Assassination Betting Jamie Bartlett 6/01/15 11:35am Filed to: BIBLIOTECH I have heard rumors about this website, but I still cannot quite believe that it exists. I am looking at what I think is a hit list.
There are photographs of people I recognize—prominent politicians, mostly—and, next to each, an amount of money. The site's creator, who uses the pseudonym Kuwabatake Sanjuro, thinks that if you could pay to have someone murdered with no chance—I mean absolutely zero chance—of being caught, you would.
That's one of the reasons why he has created the Assassination Market.
There are four simple instructions listed on its front page:
Add a name to the list Add money to the pot in the person's name Predict when that person will die Correct predictions get the pot
The Assassination Market can't be found with a Google search. It sits on a hidden, encrypted part of the internet that, until recently, could only be accessed with a browser called The Onion Router, or Tor. Tor began life as a U.S. Naval Research Laboratory project, but today exists as a not-for-profit organization, partly funded by the U.S. government and various civil liberties groups, allowing millions of people around the world to browse the internet anonymously and securely."
"Heidi Cruz (née Nelson on August 7, 1972) is an American investment manager at Goldman Sachs. She is the wife of senator and presidential candidate Ted Cruz.[1][2] Heidi Cruz was born on August 7, 1972 in San Luis Obispo, California, where her parents, Peter (a dentist)[3] and Suzanne Nelson, performed dental work as missionaries for the Seventh-day Adventist Church.[4] She accompanied them to Nigeria and Kenyaon missionary trips.[1][5][6] Cruz announced in fifth grade that she intended to one day attend Harvard Business School, her mother reflecting that she was unsure of how her daughter knew of the school and described her as "driven".[7] Cruz's political interest developed when she traveled to Washington with her parents at age 8,[7] and grew when she was age 12 and read an issue of Time magazine concerning the 1984 presidential election, while working at a bread stand.[8]
She graduated with a B.A. in Economics and International Relations from Claremont McKenna College in 1994. She was active in Claremont McKenna's Republican group and according to her mentor Edward Haley, she had an interest in appointive office.[7]During her time at Claremont McKenna College, she studied abroad at the University of Strasbourg.[9] In 1995, she received a Masters of European Business from Université Libre de Bruxelles in Brussels, Belgium and in 2000, she graduated with a M.B.A. from Harvard Business School.[1][6][10]
Career
In 2003, she worked for the Bush administration on economic policy,[1][11] eventually becoming the director for the Western Hemisphere on the National Security Council under National Security Advisor Condoleezza Rice in 2003.[1][10][12] Cruz remembered liking her tenure with the Bush administration and found her work to be "personally fulfilling."[13] After commuting to see her husband for a year,[14] she left Washington DC in 2004 to support his run for elective office in Texas.[15] Cruz did not see this as her giving up her career but merely as relocating, and she took her time to become used to the new environment, initially difficult since most of her family was in California and she had several colleagues in New York.[13] …
In 2012, it was widely reported, she agreed to cash in the couple's entire liquid net worth to finance his Senate campaign in 2012. She saw this as an investment through her experience as a Goldman Sachs banker.[12] In January 2016, questions were raised on the front page of the New York Times as to whether the couple did actually cash in their entire liquid net worth, and it was revealed that the campaign was also financed by a previously undeclared loan Heidi took from Goldman Sachs. Addressing the matter, Cruz reflected that the couple had stalled their lives and finances for his campaign for the U.S. Senate, which she concluded Texans were thankful for.[54]" In 2005, she joined Goldman Sachs, serving as a private wealth manager[16] and is currently the Region Head for the Southwest Region in the Investment Management Division of Goldman Sachs in Houston.[1][10][17] Peter Conway, Cruz's employer, assisted in her recruitment and was impressed by her being among the first to arrive and last to leave, remembering her doing well in a field of men. Conway would later recommend her to lead the office. Cruz used politics to gain common ground with her clients and deployed her husband to join her in meeting with potential investors.[14] She had served as vice president for seven years before the promotion in 2013.[18] She took a leave of absence without pay for her husband's 2016 presidential campaign.[15]"
"Costly, time-consuming test of cement linings in Deepwater Horizon rig was omitted, spokesman says

[Heidi Cruz – Alleged mentor of Deepwater Horizon death pool betting]

By David Hammer, The Times-Picayune Follow on Twitter on May 19, 2010 at 10:30 PM, updated May 20, 2010 at 10:34 AM Michael DeMocker, The Times-Picayune archive A few minutes before 10 p.m. on April 20, a belch of natural gas shot out of the Deepwater Horizon well, up a riser pipe to the rig above, igniting massive explosions, killing 11 crewmembers and sending millions of gallons of crude oil into the Gulf. Efforts to extinguish the fire were photographed on April 21.
BP hired a top oilfield service company to test the strength of cement linings on the Deepwater Horizon's well, but sent the firm's workers home 11 hours before the rig exploded April 20 without performing a final check that a top cementing company executive called "the only test that can really determine the actual effectiveness" of the well's seal.
A spokesman for the testing firm, Schlumberger, said BP had a Schlumberger team and equipment for sending acoustic testing lines down the well "on standby" from April 18 to April 20. But BP never asked the Schlumberger crew to perform the acoustic test and sent its members back to Louisiana on a regularly scheduled helicopter flight at 11 a.m., Schlumberger spokesman Stephen T. Harris said.
At a few minutes before 10 p.m., a belch of natural gas shot out of the well, up a riser pipe to the rig above, igniting massive explosions, killing 11 crewmembers and sending millions of gallons of crude oil into the Gulf. The rig's owner, Transocean, blames failed cement seals, installed by Halliburton, for the disastrous blowout." "

Serco

Awarded $95 Million Patent Classification Contract with the U.S. Patent and Trademark Office November 30, 2015 RESTON, VA – November 30, 2015 –

Serco

Inc., a provider of professional, technology, and management services, announced today the Company has been awarded a patent classification services contract with the United States Patent and Trademark Office (USPTO).

Serco

will provide initial patent classification and reclassification services to support USPTO's core mission of examining, granting, and disseminating patents and trademarks. The recompete contract has a one-year base period with four one-year option periods, and is valued at $95 million over the five-year period, if all options and award terms are exercised.


Serco

's highly trained Scientists and Engineers are responsible for reviewing, analyzing, and applying classification symbols to newly submitted patent applications to assist with the USPTO examination process. Throughout the classification process, our team performs comprehensive performance management; quality assurance; information security; training; knowledge management; and IT support, engineering, and development of custom software.


Serco

has supported the USPTO under this program since its inception in 2006, and currently processes approximately 1,600 applications a day, and over 400,000 applications annually. Under the contract,

Serco

has been instrumental in assisting the USPTO as it transitioned to a new international classification standard called Cooperative Patent Classification (CPC) and will continue to provide services within CPC that enables the USPTO to align and lead within the global intellectual property environment. Work on this program will continue to take place in Harrisonburg, Virginia.
"We are extremely honored to have been selected to continue to deliver patent classification services to the U.S. Patent and Trademark Office," said Dan Allen, Chairman and CEO of Serco Inc. "Our team continues our focus on operational excellence and incorporating innovative solutions, for classification services, in the most economic and efficient manner."
About

Serco

Inc.:

Serco

Inc. is a leading provider of professional, technology, and management services. We advise, design, integrate, and deliver solutions that transform how clients achieve their missions. Our customer-first approach, robust portfolio of services, and global experience enable us to respond with solutions that achieve outcomes with value. Headquartered in Reston, Virginia, Serco Inc. has approximately 10,000 employees and an annual revenue of $1.2 billion.

Serco

Inc. is a wholly-owned subsidiary of

Serco

Group plc, a $5.9 billion international business that helps transform government and public services around the world. More information about

Serco

Inc. can be found at www.serco-na.com." "AUG 8, 2013 @ 01:43 PM 13,203 VIEWS "The Great Vampire Squid Keeps On Sucking Jake Zamansky , CONTRIBUTOR I write about securities law Opinions expressed by Forbes Contributors are their own. The now famous Rolling Stone magazine article in 2009 by Matt Taibbi unforgettably referred to Goldman Sachs, the world's most powerful investment bank

[and principal Serco shareholder with the U.K. Cabinet Office]

, as a "great vampire squid wrapped around the face of humanity, relentlessly jamming its blood funnel into anything that smells like money." At the time, Taibbi was describing Goldman's role in the 2008 financial crisis and the speculative bubble of mortgage-backed securities assets which later came crashing down."
"18 U.S. Code § 1958 - Use of interstate commerce facilities in the commission of murder-for-hire Whoever travels in or causes another (including the intended victim) to travel in interstate or foreign commerce, or uses or causes another (including the intended victim) to use the mail or any facility of interstate or foreign commerce, with intent that a murder be committed in violation of the laws of any State or the United States as consideration for the receipt of, or as consideration for a promise or agreement to pay, anything of pecuniary value, or who conspires to do so, shall be fined under this title or imprisoned for not more than ten years, or both; and if personal injury results, shall be fined under this title or imprisoned for not more than twenty years, or both; and if death results, shall be punished by death or life imprisonment, or shall be fined not more than $250,000, or both."
"Opened in 1994 as the successor to the Transitional Immigrant Visa Processing Center in Rosslyn, Va., the NVC centralizes all immigrant visa preprocessing and appointment scheduling for overseas posts. The NVC collects paperwork and fees before forwarding a case, ready for adjudication, to the responsible post. The center also handles immigrant and fiancé visa petitions, and while it does not adjudicate visa applications, it provides technical assistance and support to visa-adjudicating consular officials overseas. Only two Foreign Service officers, the director and deputy director, work at the center, along with just five Civil Service employees. They work with almost 500 contract employees doing preprocessing of visas, making the center one of the largest employers in the Portsmouth area. The contractor,

Serco

, Inc., has worked with the NVC since its inception and with the Department for almost 18 years. The NVC houses more than 2.6 million immigrant visa files, receives almost two million pieces of mail per year and received more than half a million petitions from the U.S. Citizenship and Immigration Service (USCIS) in 2011. Its file rooms' high-density shelves are stacked floor-to-ceiling with files, each a collection of someone's hopes and dreams and each requiring proper handling."
"The Telgraph .. Police drop investigation into

Serco

prisoner transport contract The outsourcing group said there was no evidence of individual or corporate wrongdoing
The City of London Police has closed an investigation into

Serco

's prisoner transport contract after more than a year of work, enabling the firm to continue with the contract until 2018.
The Ministry of Justice called in the police in August 2013 to examine whether

Serco

had misleadingly recorded prisoners as being ready for court when they were not, in order to meet the performance criteria of the contract.
However,

Serco

said on Friday that the probe into the Prisoner Escort and Custody Services (PECS) contract had been closed after the police found no evidence to support bringing charges against the outsourcing firm or its staff.
"The information obtained was also sufficient for the City of London Police to conclude there was no evidence of any corporate-wide conspiracy or an intention to falsify figures to meet the DRACT [designated ready and available for court time] contract requirement by senior

Serco

management or at the board level of the company," the firm said in a statement. The Ministry of Justice had said it would end the contract immediately if the firm's board was found to have done wrong."
"Super

Serco

bulldozes ahead
By DAILY MAIL REPORTER
UPDATED: 23:00 GMT, 1 September 2004


SERCO

has come a long way since the 1960s when it ran

[Resilience exercises and]

the 'four-minute warning' system to alert the nation to a ballistic missile attack.

Today its £10.3bn order book is bigger than many countries' defence budgets. It is bidding for a further £8bn worth of contracts and sees £16bn of 'opportunities'.

Profit growth is less ballistic. The first-half pre-tax surplus rose 4% to £28.1m, net profits just 1% to £18m. Stripping out goodwill, the rise was 17%, with dividends up 12.5% to 0.81p.



Serco

runs the Docklands Light Railway, five UK prisons, airport radar and forest bulldozers in Florida.

Chairman Kevin Beeston said: 'We have virtually no debt and more than 600 contracts.'

The shares, 672p four years ago, rose 8 1/4p to 207 1/4p, valuing

Serco

at £880m or nearly 17 times earnings.

Michael Morris, at broker Arbuthnot, says they are 'a play on UK government spend' which is rising fast."
"

Serco

Combined Resilience Exercising
http://www.epcollege.com/EPC/media/MediaLibrary/Downloads/Gold-Standard.pdf

Types of Exercise Workshop Exercises These are structured discussion events where participants can explore issues in a less pressurized environment.

They are an ideal way of developing solutions, procedures and plans rather than the focus being on decision making. Table Top Exercises These involve a realistic scenario and will follow a time line, either in real-time or with time jumps to concentrate on the more important areas. The participants would be expected to be familiar with the plans and procedures that are being used although the exercise tempo and complexity can be adjusted to suit the current state of training and readiness. Simulation and media play can be used to support the exercise. Table-top exercises help develop teamwork and allow participants to gain a better understanding of their roles and that of other agencies and organisations.

Command/Control Post Exercises These are designed primarily to exercise the senior leadership and support staff in collective planning and decision making within a strategic grouping. Ideally such exercises would be run from the real command and control locations and using their communications and information systems. This could include a mix of locations and varying levels of technical simulation support. The Gold Standard system is flexible to allow the tempo and intensity to be adjusted to ensure maximum training benefit, or to fully test and evaluate the most important aspects of a plan. Such exercises also test information flow, communications, equipment, procedures, decision making and coordination.

Simulation and Media Support The method of delivering an exercise is flexible and will be designed with the client to meet their requirements with options ranging from simple paper-based delivery through to full use of their real communications systems [

Red

Switch Network and Hawkeye onion router surveillance aircraft] and advance computer simulation

[In Trump's death pool and war room suites]

. In addition, media play can also be added in the form of news injects and the provision of experienced journalists and television crews to help test procedures and also assist in training key staff.

Gold Standard Emergency Planning College
The Hawkhills, Easingwold, York North Yorkshire, YO61 3EG +44(0) 1347 821406
enquiries@emergencyplanningcollege.com www.epcollege.com"
"

Serco

farewell to NPL after 19 years of innovation

[outsourced by David Cameron at Treasury]

… 8 January 2015

Serco

said goodbye to the National Physical Laboratory (NPL) at the end of December 2014 after 19 years of extraordinary innovation and science that has seen the establishment build a world-leading reputation and deliver billions of pounds of benefit for the UK economy. It has been estimated that work carried out by the Centre of Carbon Measurement at NPL will save eight million tonnes of carbon emissions reductions (2% of UK footprint) and over half a billion pounds in economic benefit

[bullshit]

over the next decade. .. · NPL's caesium fountain atomic clock is accurate to 1 second in 158 million years and NPL is playing a key role in introducing rigour to high frequency

[death-pool]

trading in the City through NPLTime."

Yours sincerely,

Field McConnell, United States Naval Academy, 1971; Forensic Economist; 30 year airline and 22 year military pilot; 23,000 hours of safety; Tel: 715 307 8222

David Hawkins Tel: 604 542-0891 Forensic Economist; former leader of oil-well blow-out teams; now sponsors Grand Juries in CSI Crime and Safety Investigation